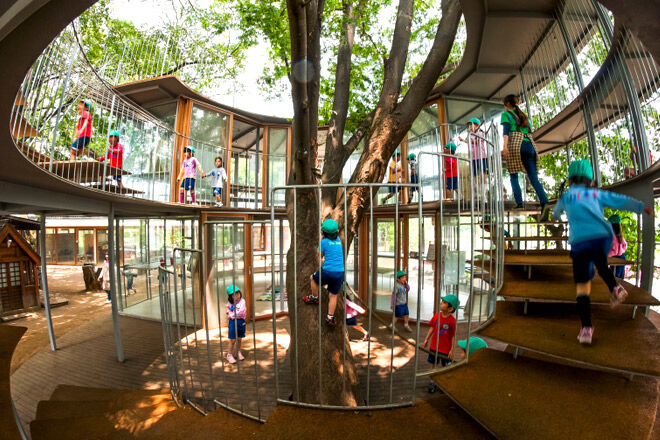 STOP what you're doing, put the kettle on and take a look at this.
The Fuji Kindergarten situated just outside of Tokyo, gives us a glimpse of what the childcare of the future will look like. And we love it!
The clever, flat, oval-shaped roof doubles up as an endless playground for children to run around and around, burning off that endless supply of extra energy while enormous trees grow through the building, creating make-shift climbing frames for the monkeys to climb.
With skylights in the roof and no walls to separate classes, this kindergarten is an open environment for intrigue and interest.
The designers of this masterpiece have taken everything into consideration, from structure and safety right through to noise levels assisting with children's concentration.
It may look a little crazy and yes, it is pushing the boundaries, but gosh it works.