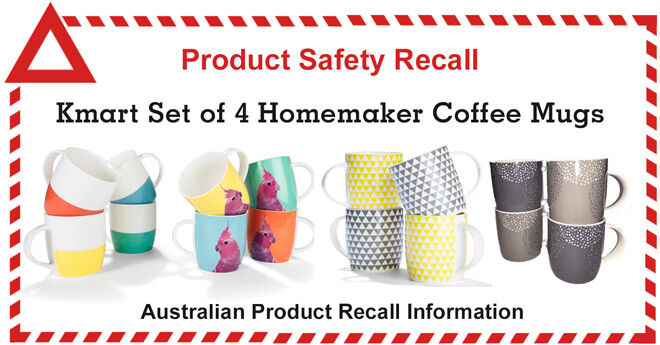 Kmart – Sets of 4 Coffee Mugs
(Cockatiel, Dipped, Natural, Urban, Floral, and Isha)
The Homemaker coffee mugs may crack and the base could fall out when filled with hot liquid and there is a risk of burning from the hot liquid or getting a cut from sharp edges.
Sold Nationally between 13th January 2015 – 22nd June 2015.
You should stop using the product immediately and return product to Kmart for a full refund.
Further details available from Recalls Australia.