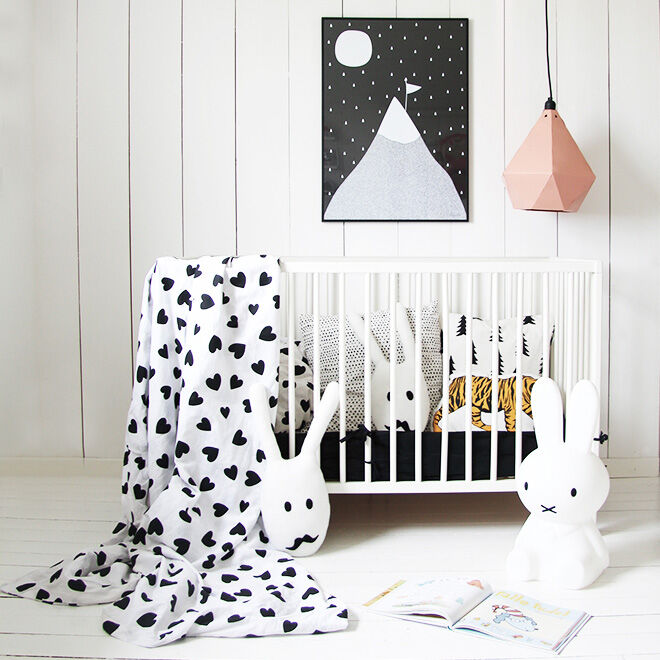 Miffy, the sweet little bunny, has been capturing hearts the world over since she was first created in 1955 by Dutch artist, Dick Bruna. What started out as a sweet tale shared with his son quickly became a worldwide phenomenon, with kids and parents alike falling for the adorable charms of Miffy and her relatable, kid-friendly story lines.
More recently, Miffy paraphernalia has grown to include a cute and quirky range of interiors for kids rooms, with products including bunting, cushions, linen, lamps and more. We've gathered some of our favourite Miffy-inspired décor items to help you on your way to decorating your own sweet little bunny's bedroom.
Let there be light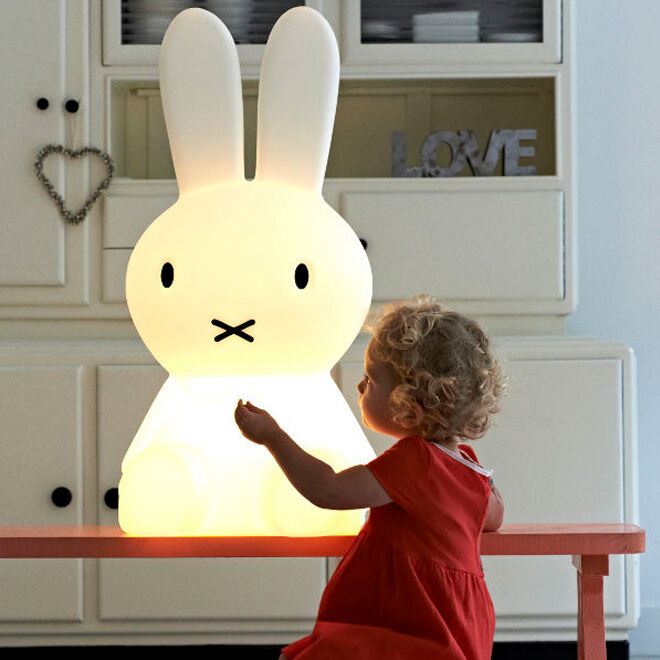 Miffy Lamp (from $265): This cool and quirky Miffy lamp would make a huge statement in any nursery, bedroom or play area – we LOVE!
Sweet dreams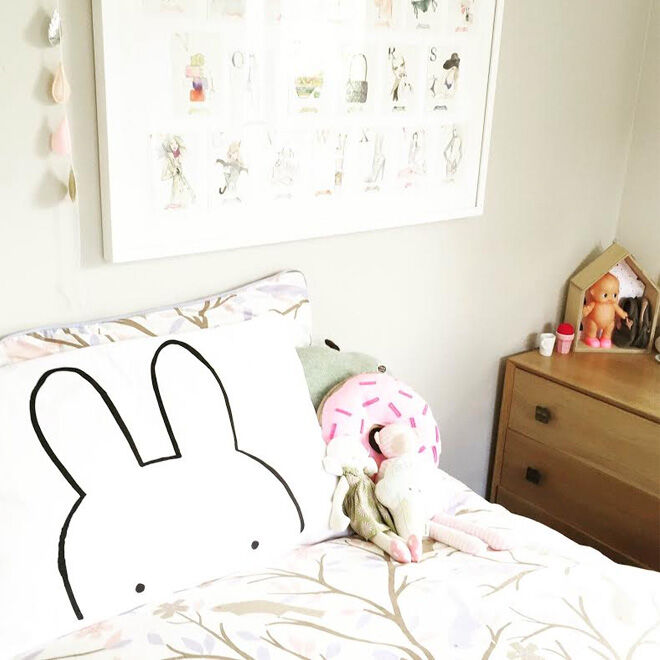 Little Pop Studios Pillow Case ($30): This black and white pillowcase is striking, yet simple; the perfect addition to a hip, monochrome room.
Hung up on you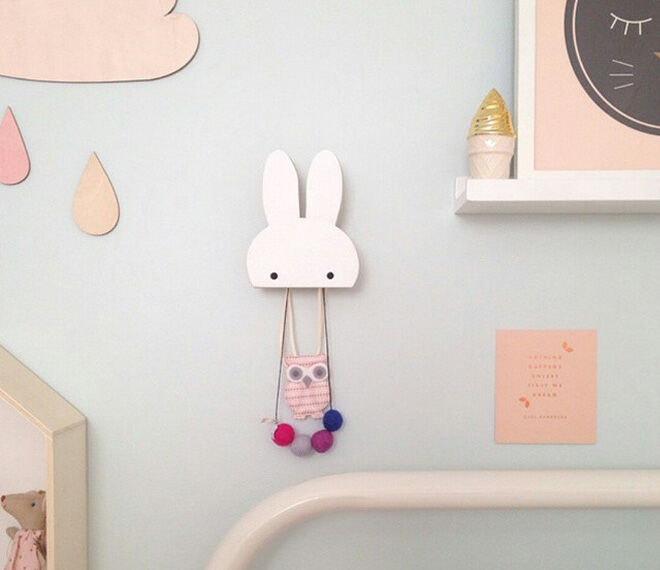 Bunny Hook ($26): We are certainly hung up on this funky wall hook handcrafted in Australia by the folks over at Charlie & Jae. It's available in a myriad of other colours to suit the colour scheme of your poppet's room. (Image via: Bek Halliday Art)
Pop of colour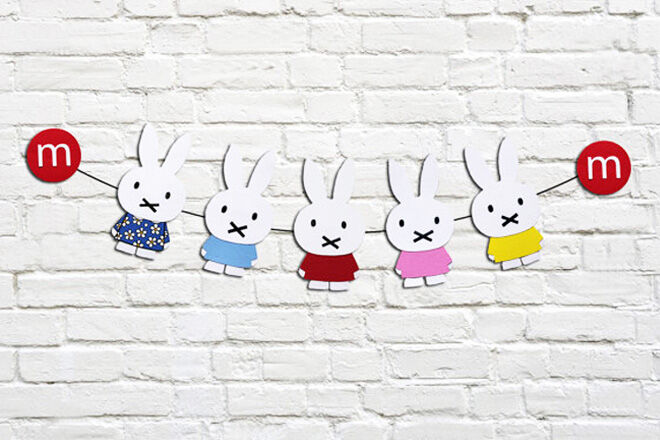 Bunting ($25): This fun, handmade bunting is just the thing to add a pop of colour to brighten up a blank nursery or bedroom wall.
Monochrome bunnies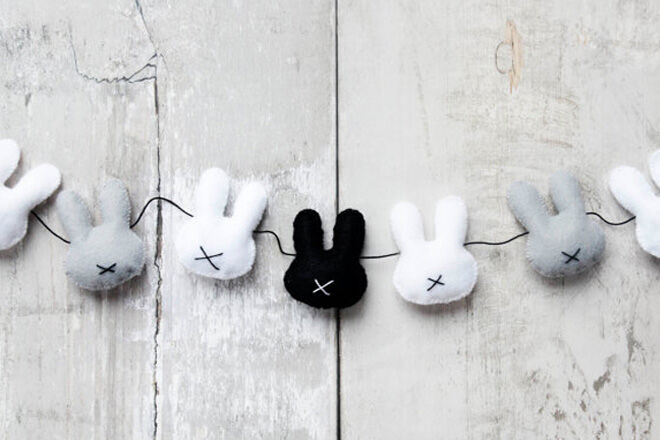 3D Felt Garland ($37.95): If monochrome is more your thing, this 3D garland is super cool, bang on trend and perfect for wee babies who see mostly in high contrasting black and white.
Show me the money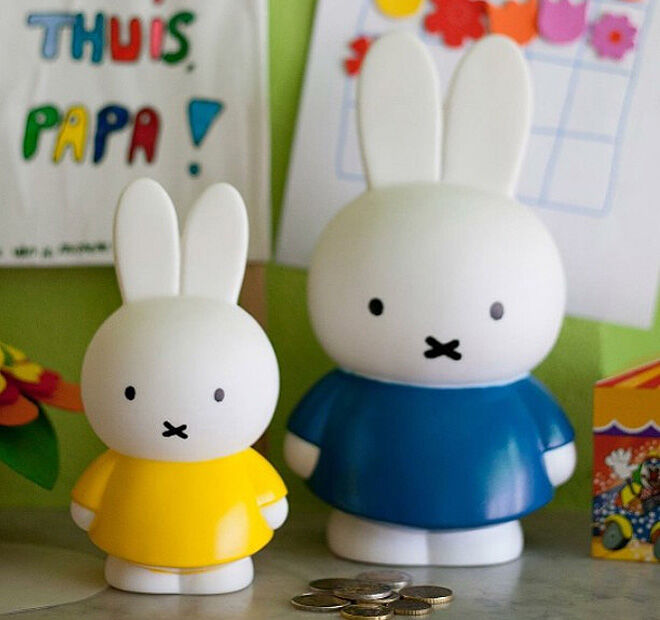 Miffy Money Box (from $29.95): There's no time like the present for your poppets to start learning the value of a buck. They'll be happy to save their moolah in this funky money box.
Snuggle up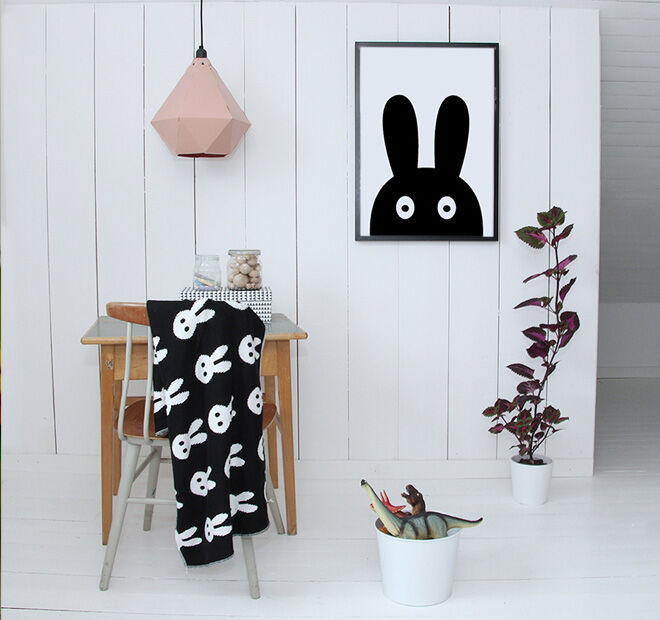 Miniwilla Bunny Blanket ($89.95): Not quite the Miffster herself, but definitely bunny cool; this Miniwilla blankie would be a perfect fit for the fun-lovin' bunny enthusiast.
Print me!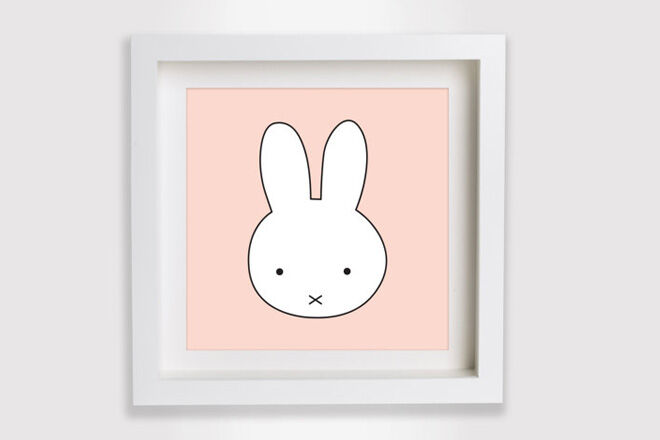 PDF Print ($6.83): Get bang for your buck with this budget-friendly PDF Miffy artwork that you print at home and frame yourself.
Miffy's best friend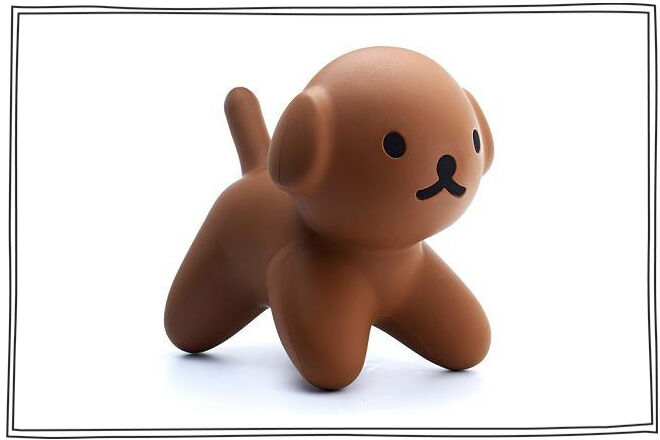 Snuffy Ride On ($249.99): Snuffy the dog, Miffy's best friend, is ready to keep Miffy company and your munchkins happily entertained.
Bedtime stories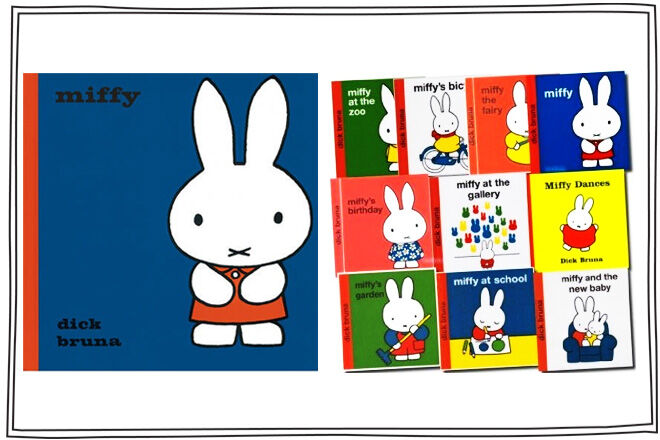 Miffy books (from $9.85): No little poppet's bedroom would be complete without a library of picture books! We love that these kid-friendly storylines always end on a happy note, making them perfect for bedtime story sessions.