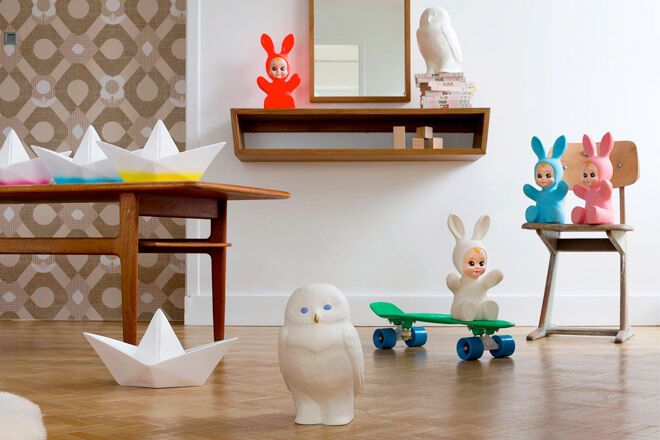 Is there anything sweeter than the sight of a sleeping child? Not to a tired mama, there isn't! You can help your sweet dreamers get to the land of nod quickly by placing a night light in their nursery or bedroom. The gentle glow will safely guide little poppets during the night (great for toilet training tots!) and will also help them to feel safe and secure so they can head off to sleep without a care in the world.
Here are 10 of the dreamiest night lights to help your cuddlepots get to sleep.
Hip hippo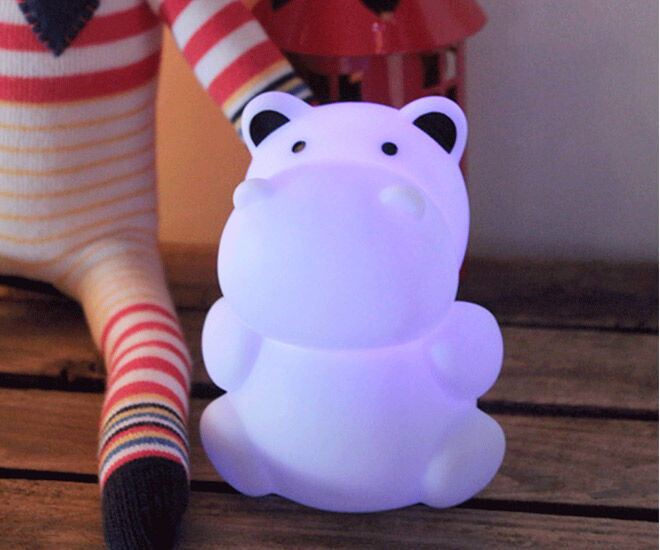 Zooglo Hippo Night Light ($49.95): Let this cute calf keep watch over your little darling as they sleep – they'll be dreaming they're as happy as a hippo in mud!
Golden glow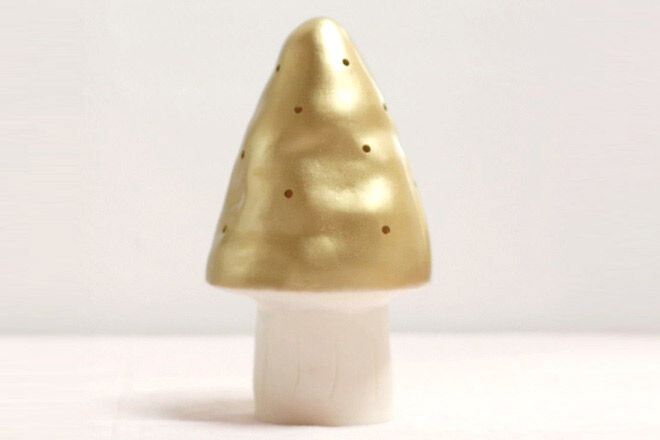 Gold Heico Toadstool ($125): This toadstool will provide beautiful, soft light so the fairies can find their way to sprinkle their 'sweet dream' fairy dust.
Woodland wonder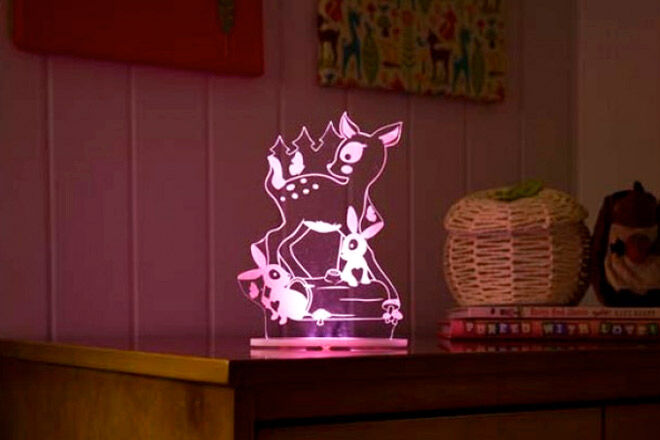 My Dream Light Woodlands ($59.95): What could be better than dreaming about frolicking around the forest with your woodland friends? This little LED number comes with a remote control and can be dimmed right down or used as a regular lamp.
Prehistoric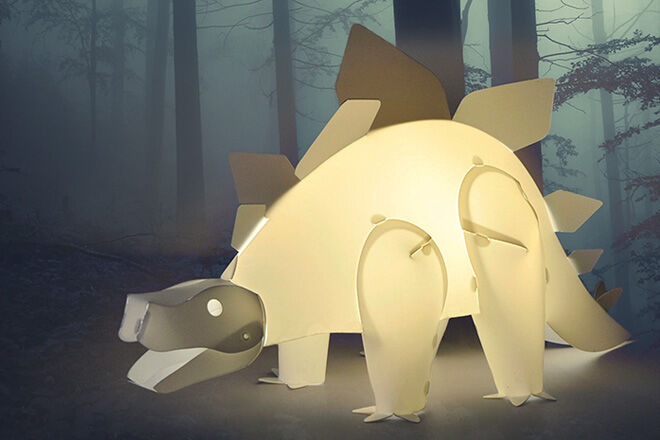 Stegosaurus LED Dinosaur Lamp ($59.95) If you have a budding paleontologist in the family they'll go cuckoo for this herbivore.
Colourful creatures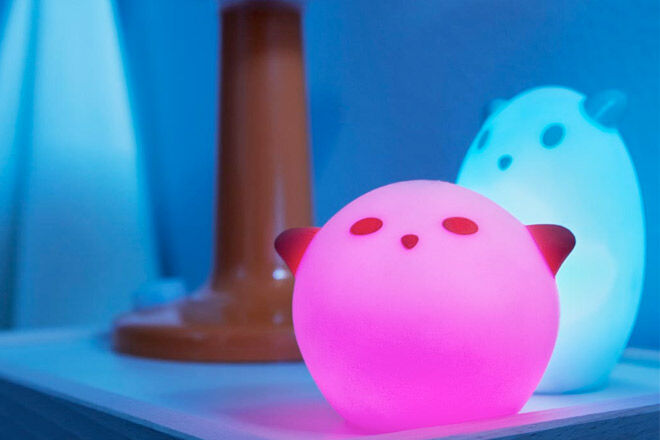 SPOKA Night Light ($25.99): For tots wanting a friendly face as they drift into sweet slumber these cute creatures are just the ticket. The soft warm glow changes colour throughout the night, letting your baby bear lock it in place when it's 'just right'.
Sweet tooth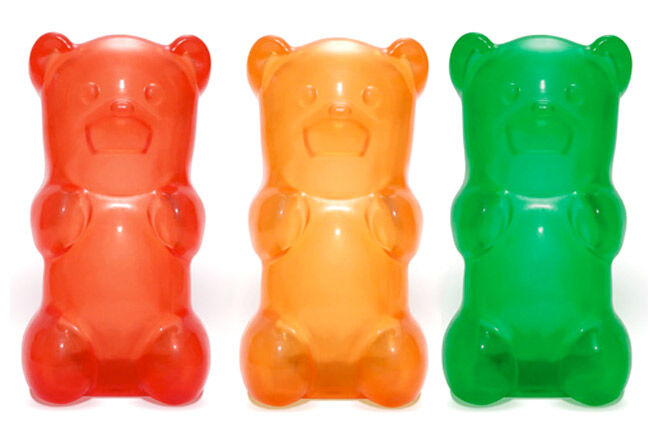 Gummy Bear Lamp ($39.95): This night light in the shape of a giant gummy bear lolly gives new meaning to the phrase, 'sweet dreams'.
Come fly with me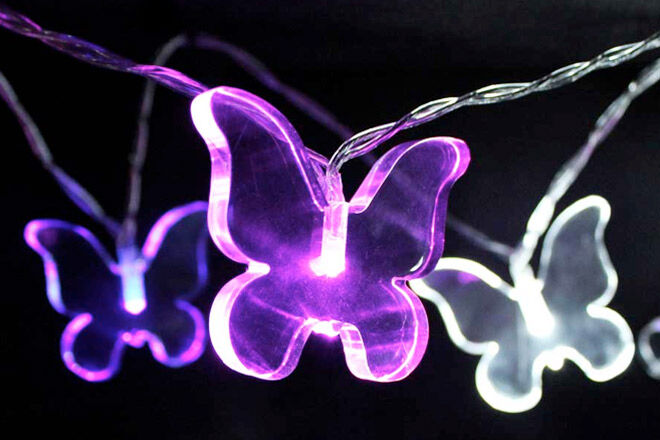 String Butterfly Night Lights ($49.95): These acrylic butterflies are suspended on string and will add a touch of colourful whimsy to your princess's bedroom.
Retro Nostalgia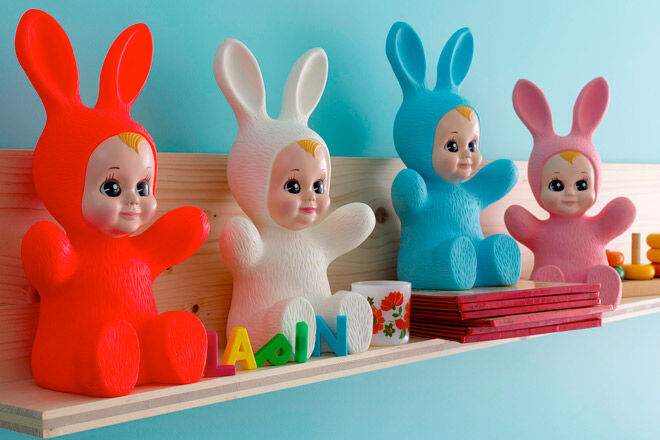 Goodnight Light Baby Lapin Bunny Red Lamp ($165): A 50's inspired retro night light is just the thing to add a nostalgic touch to your child's room.
Packed with personality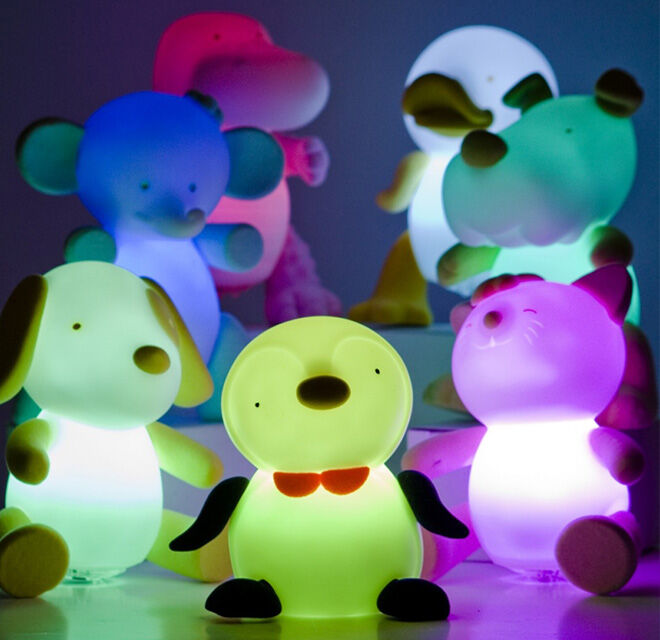 Giimmo Rechargeable Night Light ($49.95): These sweet characters have a back story that you can share with your bubba to help comfort them. For example, 'Rice' the Lucky Dog is an energetic pup with sharp senses whose friends let him take the lead. Super cute!
Soothing sounds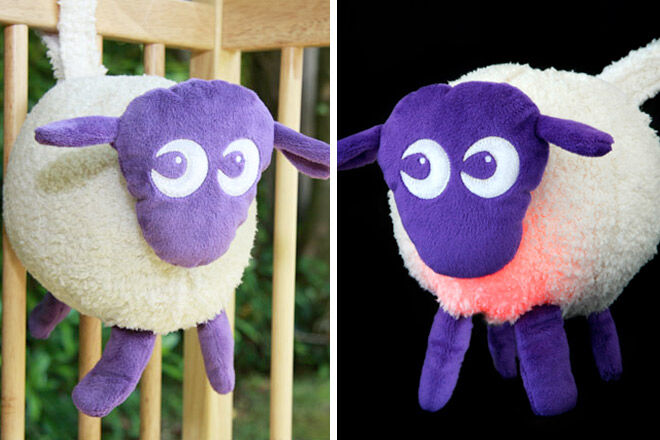 Ewan the Dream Sheep ($59.95): This woolly wonder works as a night light and also plays low frequency heartbeat and womb sounds to mimic the noises babies hear inside the womb. Clever little lamb…