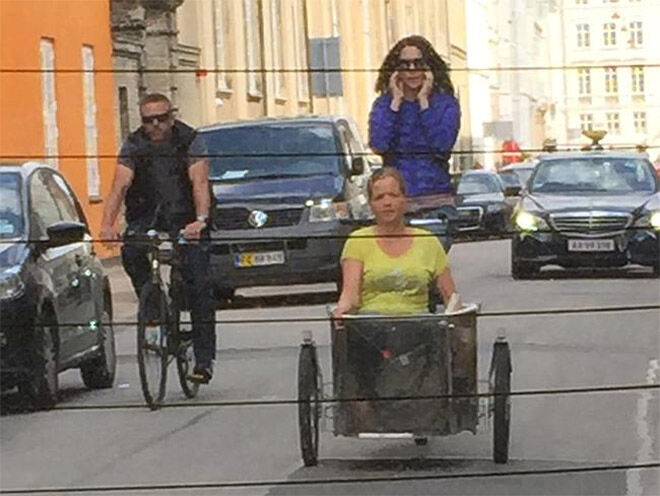 Princess Mary was caught pushing her staff around, in a good way!
The Aussie-turned Danish Princess was riding her bike around Copenhagen with her nanny riding in the front cart. Usually it's the kids in the front of the Nihola cargo bike but it seems she likes to treat her staff to a ride as well.
Australian tourist Angela Carroll was on her way to the Royal Palace when she snapped the kind gesture. Of course the Princess wasn't going solo with security following on separate bikes and in the car behind.
Good to see she hasn't lost her down-to-earth Aussie nature!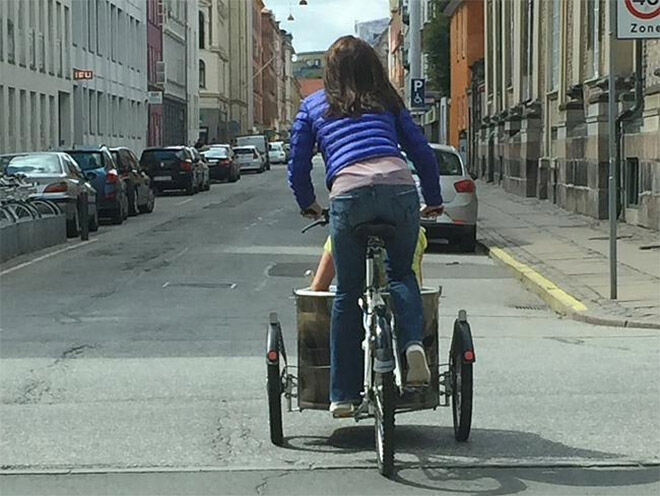 (via Courier Mail)