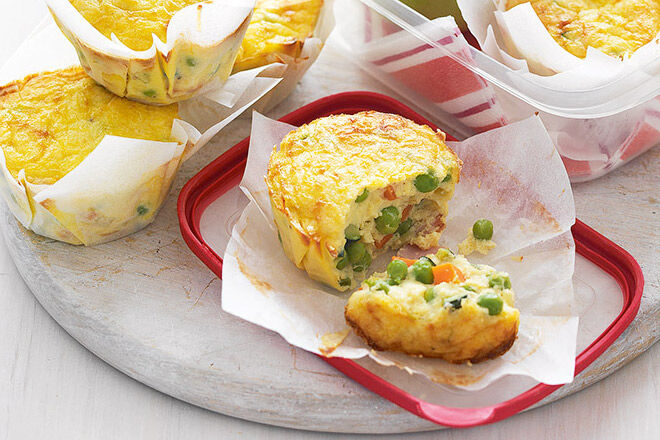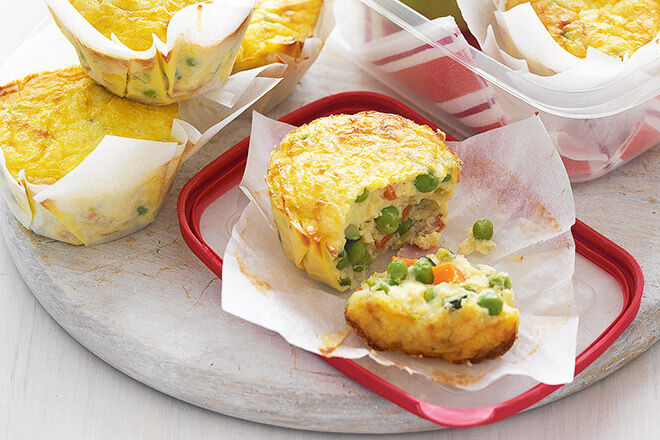 The ol' school lunch box has had a well-deserved makeover and peckish little peeps are salivating at savoury once again! Say bye bye to bread and butter, wraps and rolls because there's new tasty tucker in town. We've hunted down 13 super savoury snacks that will get the munchkins drooling.
Here are our favourite (sandwich free!) savoury lunch box ideas for school lunches.
Let's Roll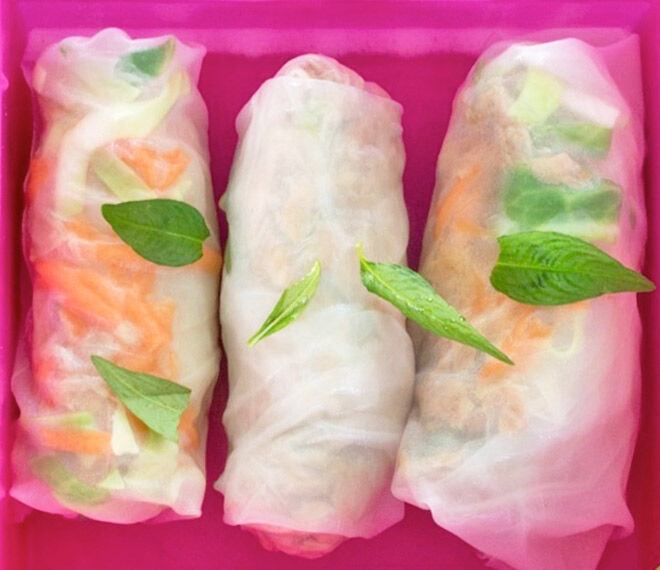 Rice paper rolls are just as fun to feast on as they are to make. For fresh, kid-friendly flavours think chicken and mango, omelette with salad or fried haloumi and lemon, then wrap, roll, repeat! (via Well Nourished)
Cheesy greens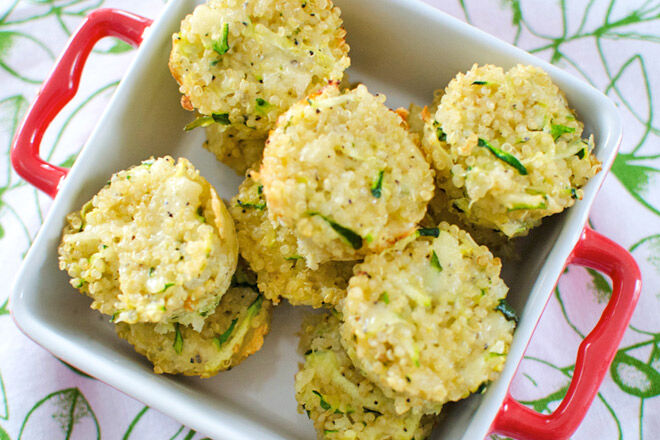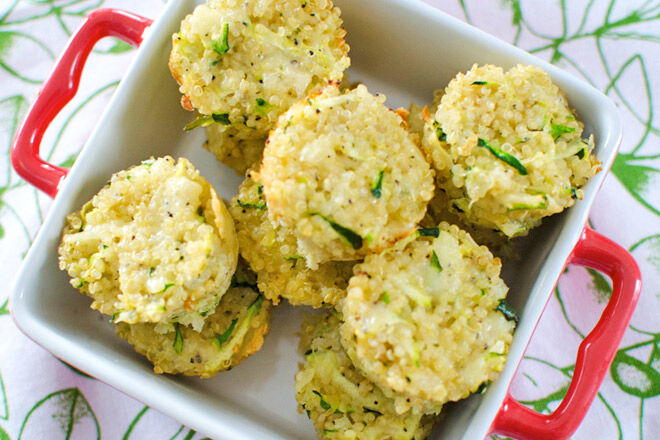 For small snackers who like to peck and pick at their lunch these zucchini and quinoa bites are bang on. With a slight punch of parmesan they're packed full of protein from quinoa and great for having handy on the way home too! (via Little Grazers)
Great balls of mushroom!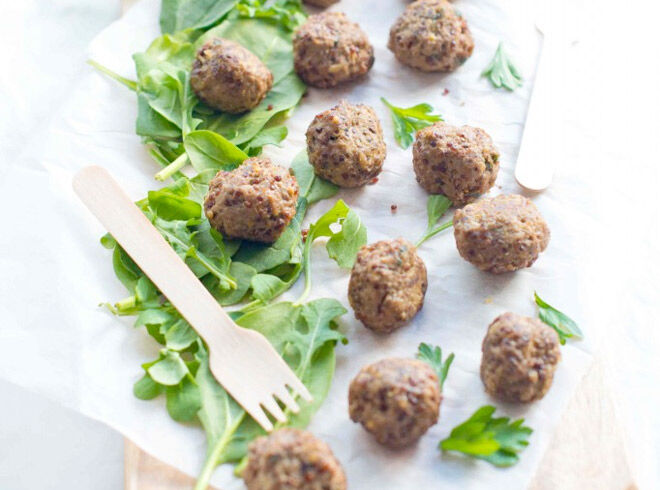 The mighty meatball never fails to impress when it comes to quick and easy munchies and these beef and mushroom balls are no exception. Whip up a large batch at the weekend, pop in the freezer then cook as needed. Winner! (via One Handed Cooks)
Awesome arancini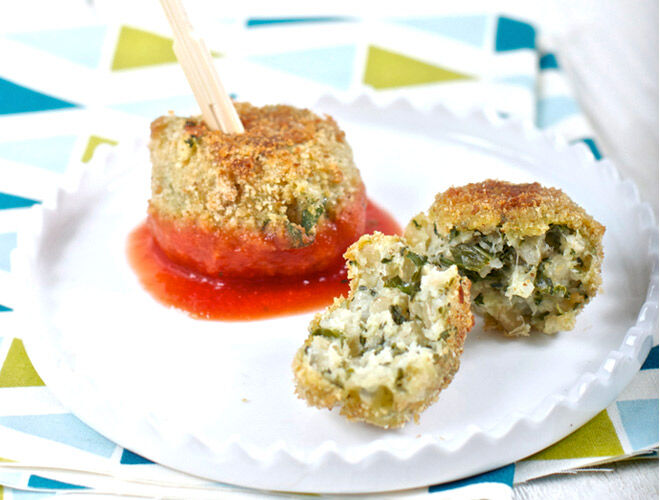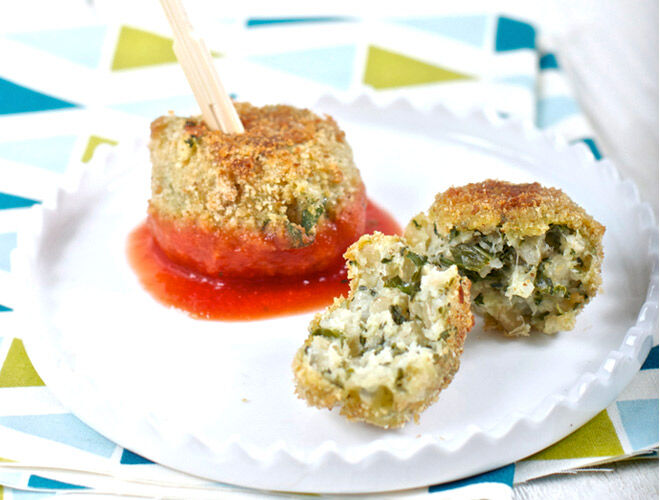 A traditional Italian dish gets a healthy twist with these kale pesto baked arancini – bellissima! Made from brown rice, stringy mozzarella and curly kale, their fussy fingers will never know it's good for them. (via Baby Foode)
Tuna time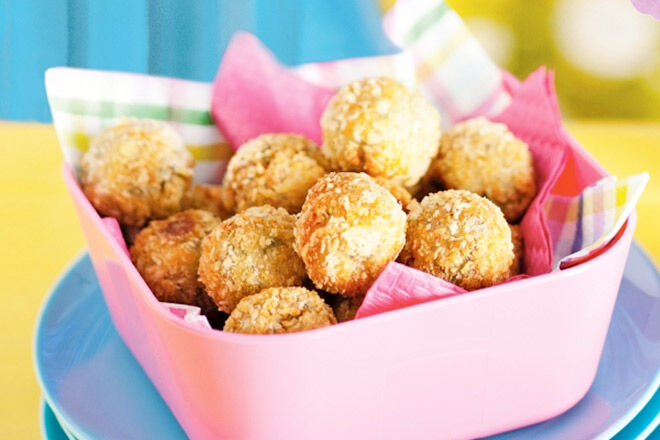 Like a fishcake, but round, these tuna beach balls are the perfect size for grazing monsters to chow down. Add a variety of herbs if you're feeling fancy, or stick to the safer, subtle flavours to keep the rascals coming back for more. (via Taste)
Fuss-free falafel
For a whole load of wholesome yum you can't beat falafel. Cooked until golden and delicious, the little pockets are full of protein from pulses and help keep rumbling tummies at bay. (via Oh My Dish)
Slice time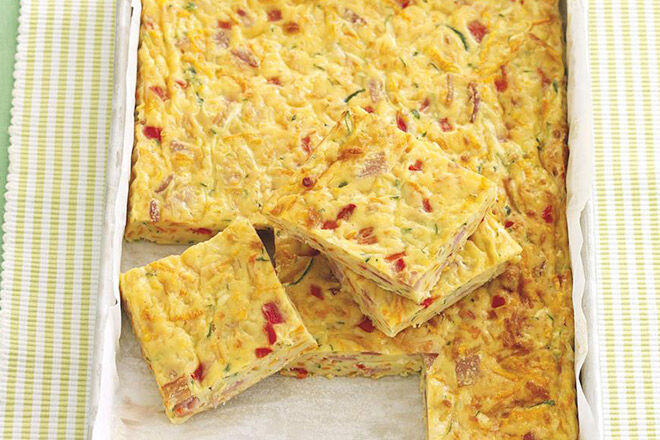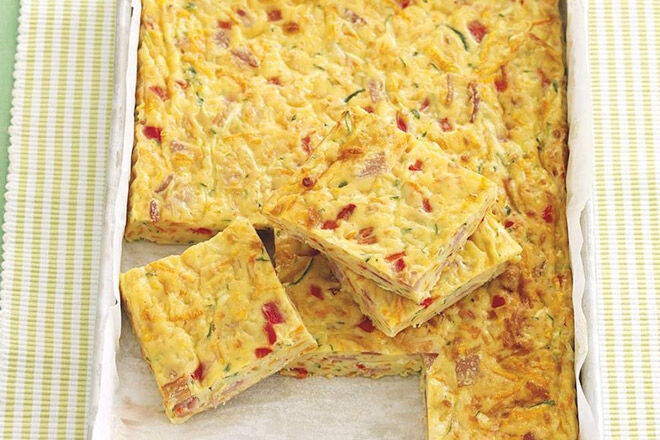 For a quick and easy school lunch scoff this carrot, zucchini and bacon slice has you covered. Once cooked, keep sliced in the fridge ready for the early morning madness. (via Food to Love)
Omelette, oh yes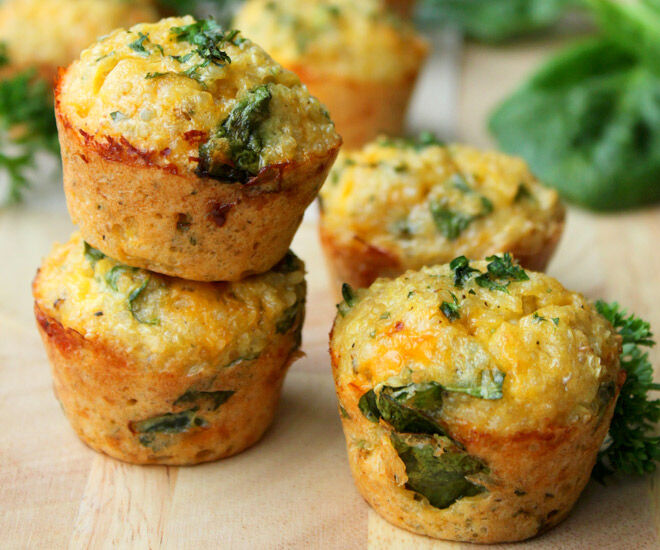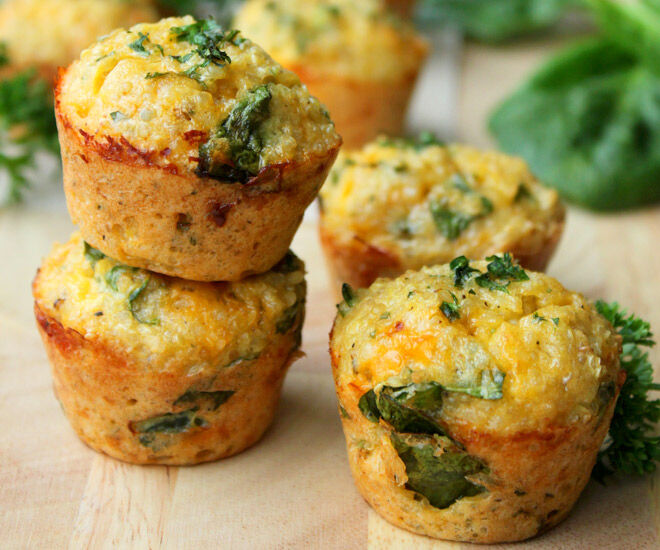 Give them a banquet of brain food for lunch with quinoa, spinach and omelette bites. Eggs at lunch help with kiddies' concentration while the added protein will keep them them fuller for longer. Now that's some good grub! (via Everybody Loves Pretty)
Pea Fritters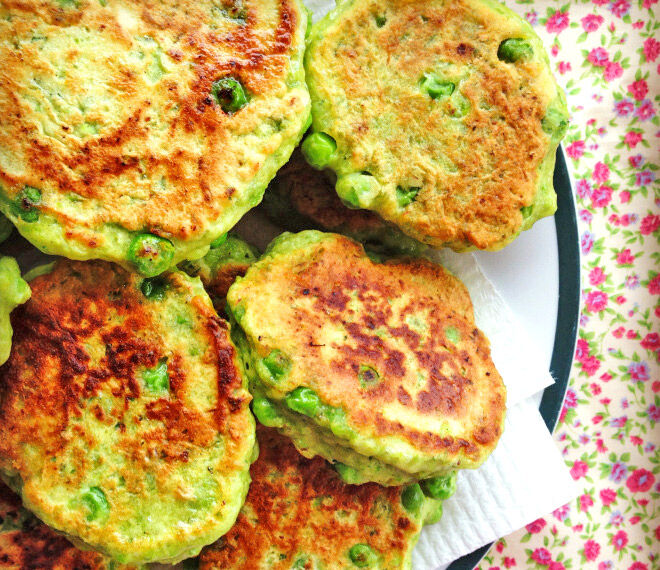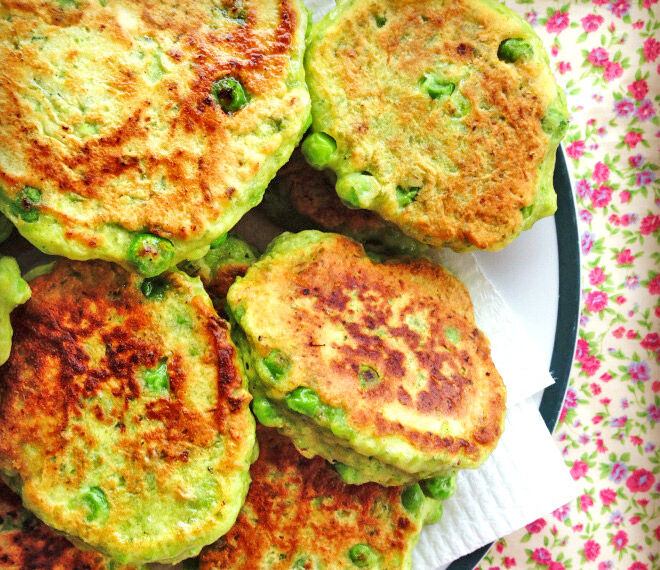 Pea fritters are here to pimp their lunch box! Ready in under 15 minutes, get your little monkeys to help prepare these green little goodies and they'll be even more tempted to gobble them up at school. (via  My Lovely Little Lunchbox)
Very, veggie good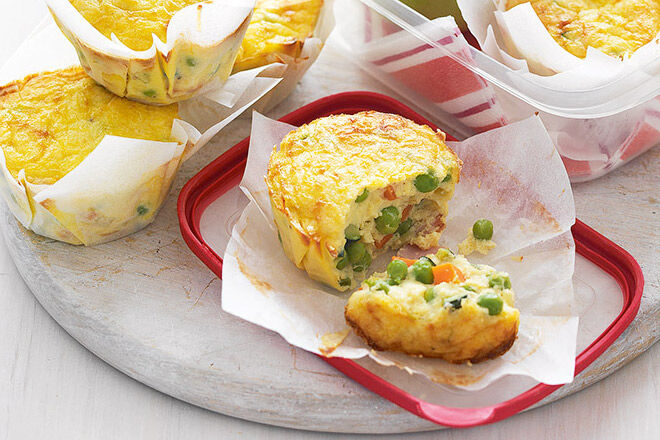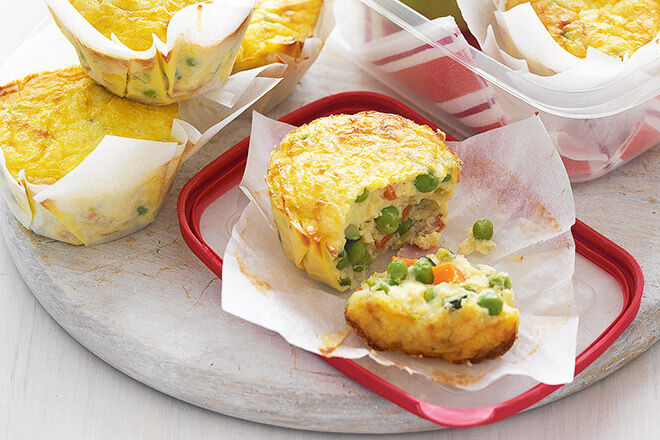 The kiddies will love every single mouthful of these veggie and bacon frittatas. Great for hiding sneaky greens and a variety of veggies – their sticky mitts won't stay away for long. (via  Sydney Markets)
Mac attack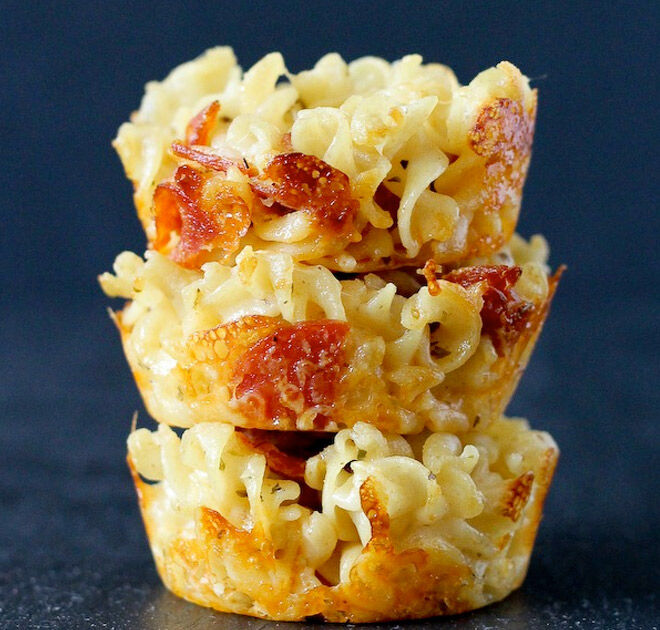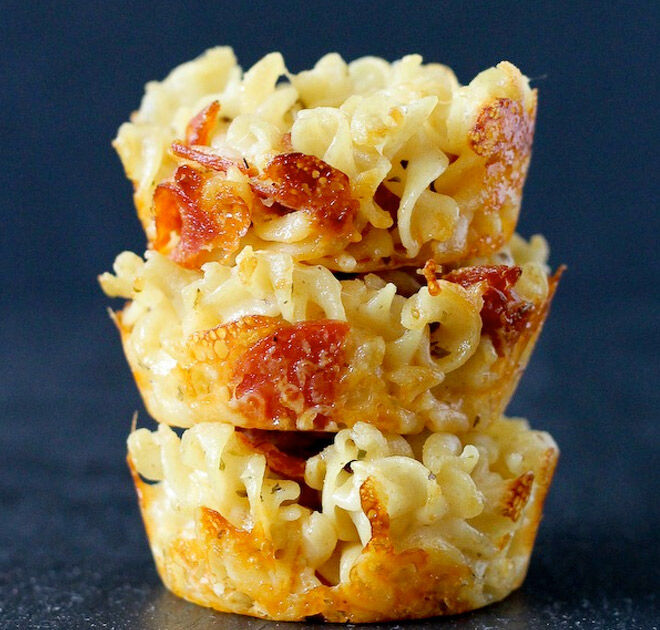 Puting pre-packed lunches and store bought pasta to shame, these pizza mac and cheese muffins are here to knock their savoury socks off. If you can't get the kiddywinks to eat their pasta leftovers, make it into a muffin! (via Rachel Cooks)
Let the good times roll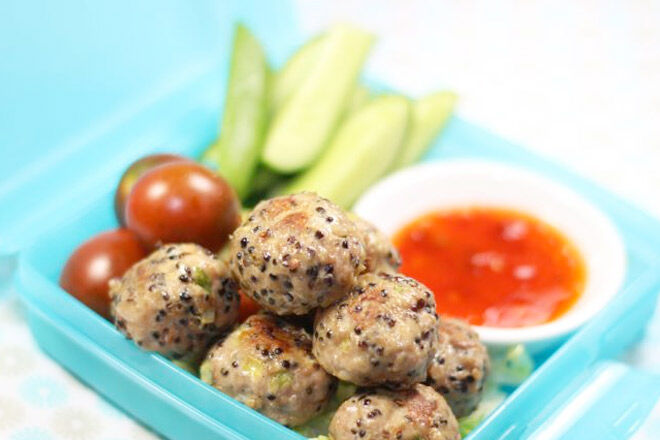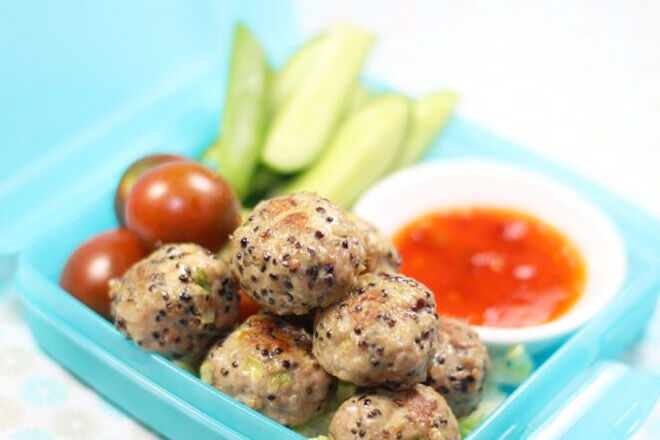 Look at these shiny little morsels! Pork, quinoa, spring onions and ginger make each bite of these balls a flavour sensation. For a tasty lunch time feed (that won't be coming home with the kids), look no further. (via Kidspot)
Mmmm muffins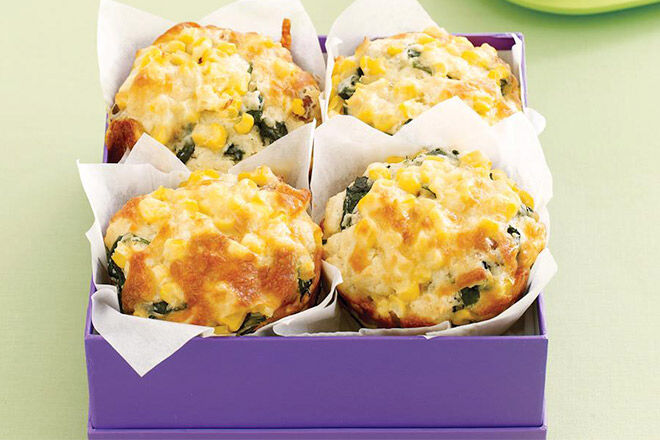 Whether your small fry is a nimble nibbler or one to wolf it down in seconds, these corn, spinach and bacon muffins meet all the lunch time credentials. (via Food to Love)
READ MORE:
• 6 simple slices for the school lunchbox
• 11 school lunches too good to eat
• 7 lunchbox bliss balls the kids will love