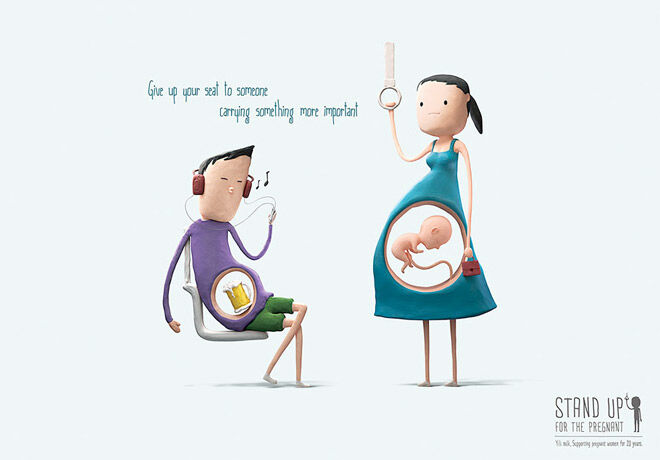 Were you offered a seat when you were pregnant?
Common courtesy varies from place to place and that's why these cute ads are here to remind us all to stand up for the pregnant.
Designed by Shanghai-based creative, Shiyang He, the ads set to tackle the awkward and uncomfortable moments for pregnant women on public transport by asking what we're carrying in our bellies that's so important? And no, last night's chicken isn't a good enough answer!
We love this bright idea – Let's get them made into stickers pronto!