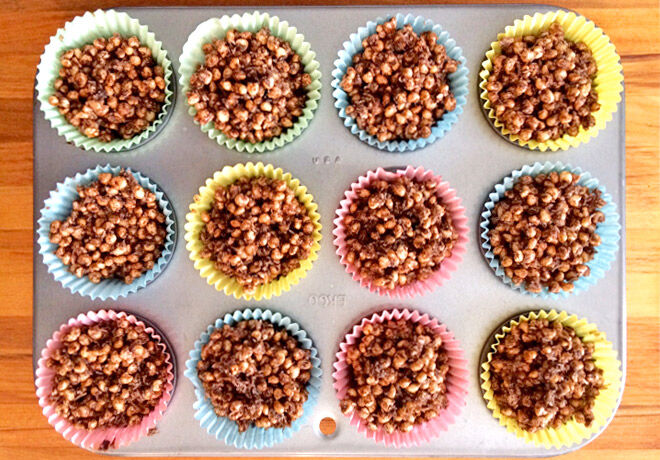 Looking for fun and healthy party food for your kiddiewink's big day? Look right this way! We've found a tasty handful of their favourite party foods that are free of refined sugar to keep them (and you) happy. Pass the parcel, let the pinatas pop and dig right into our run-down of delicious party food!
Chocolate Cupcakes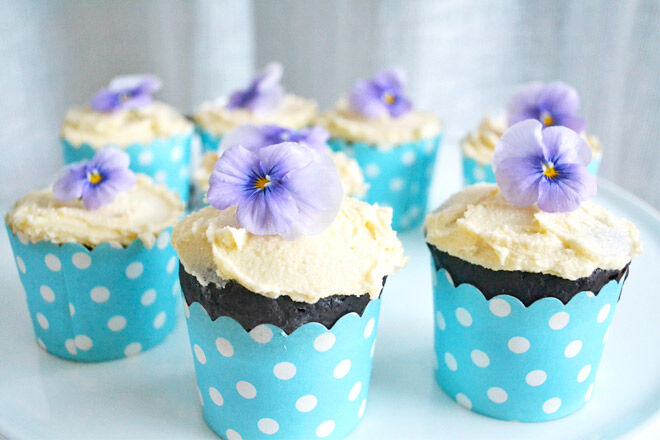 Holy cupcake! These chocolaty creations will steal the show when it comes to your poppet's party table. Using a natural sweetener these cupcakes deserve a spot at everybody's party. And that fabulously creamy frosting?… Don't even go there. (via Checks and Spots)
Fruit roll ups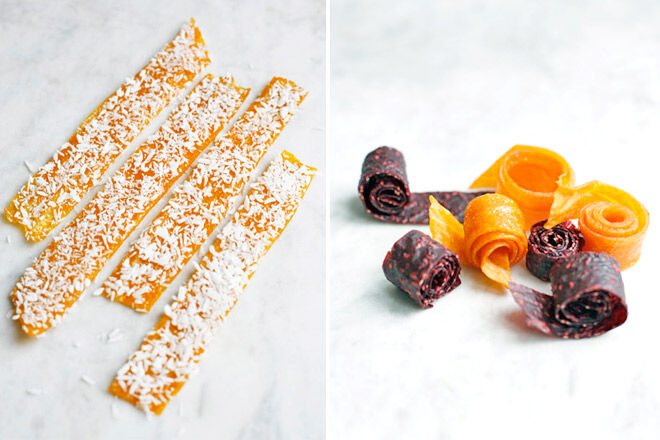 Fruit roll ups are notorious for being loaded with sugar, but not these babies! Pureed fruit (and nothing else) is baked, left to cool, cut and rolled. Take a look at our Top Ten Homemade Roll Ups for inspiration. (Image via Green Kitchen Stories)
Honey joys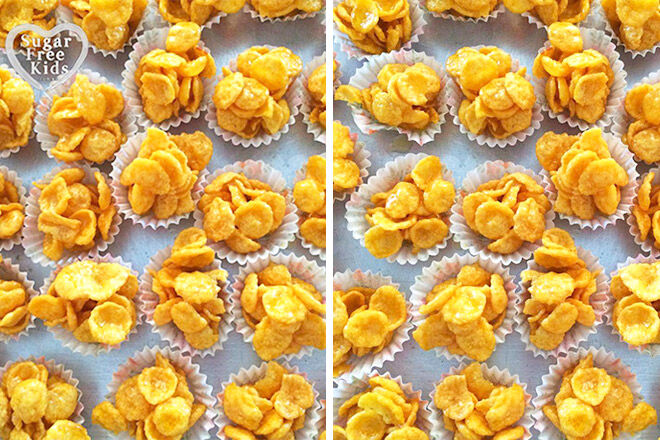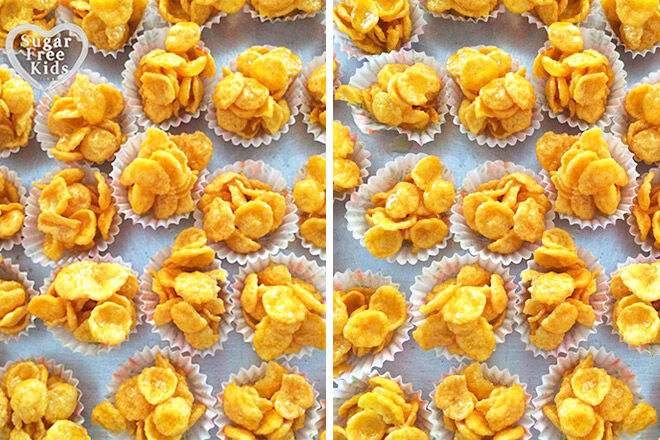 Oh yes! Our list of party foods wouldn't be complete without this crunchy celebration favourite! The honey joy is an absolute classic and these flakes of deliciousness are pretty much perfect. (via Sugar Free Kids)
Sausage Rolls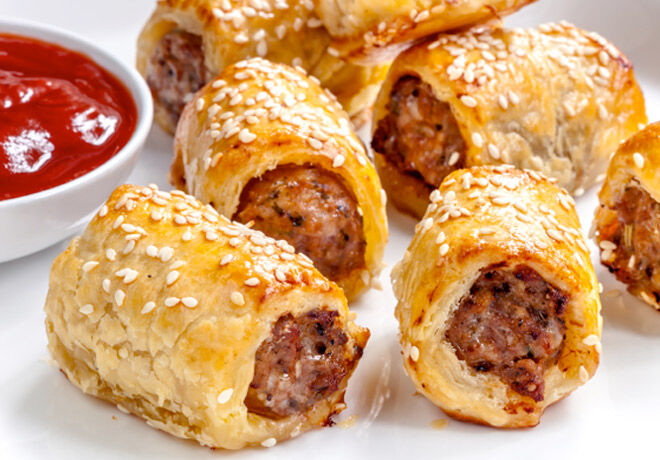 We all know it's not a kids party without these fellas showing face. Use this no-nonsense recipe packed full of flavour and your hungry little humans will request pork and fennel sausage rolls at every celebration. (via I Quit Sugar)
Tomato Sauce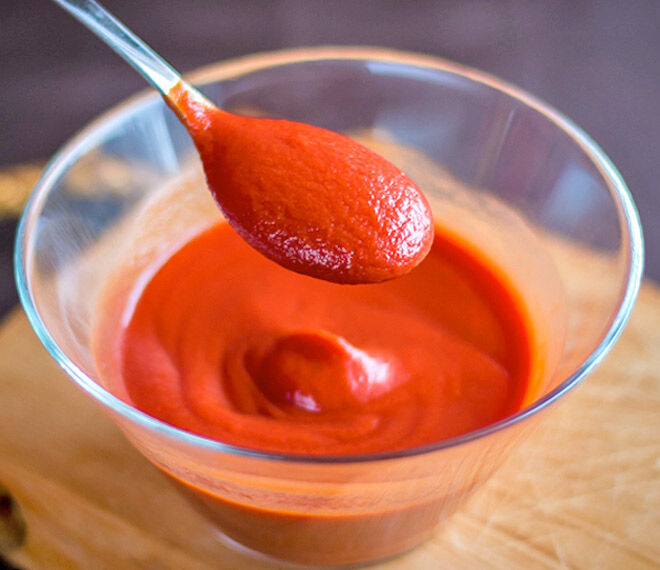 Need some sauce for those sausage rolls? Time to get dipping! It's a well-known kiddie fact that sausage rolls don't taste the same unless they're dunked into a delightful pot of tomato sauce. And who are we to argue? Avoid sugar loaded store bought stuff and make your own at home. (via Low Carb So Simple)
Chicken Nuggets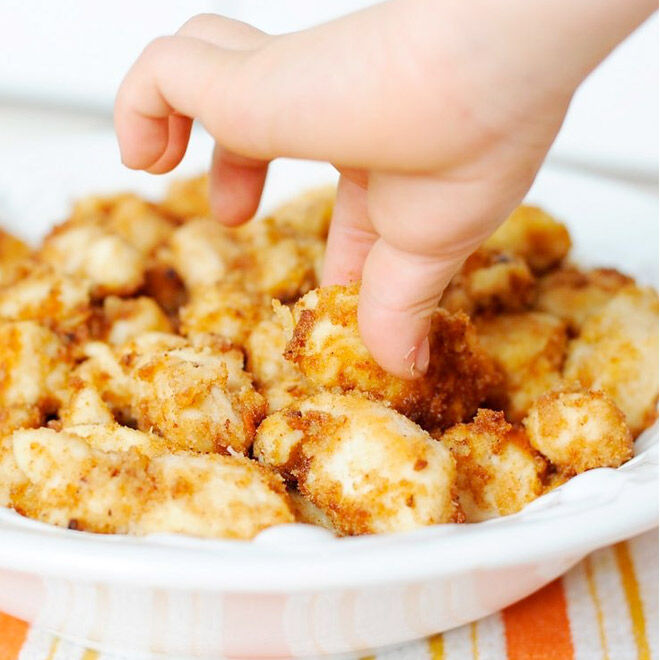 Prepare to look at chicken nuggets in a whole new light – These bite-sized pieces of golden YUM are coated in almond meal and shredded coconut to create that crispy coating we all love, only this one is good for you! We're loving it! (via Stir It Up)
Milk Drink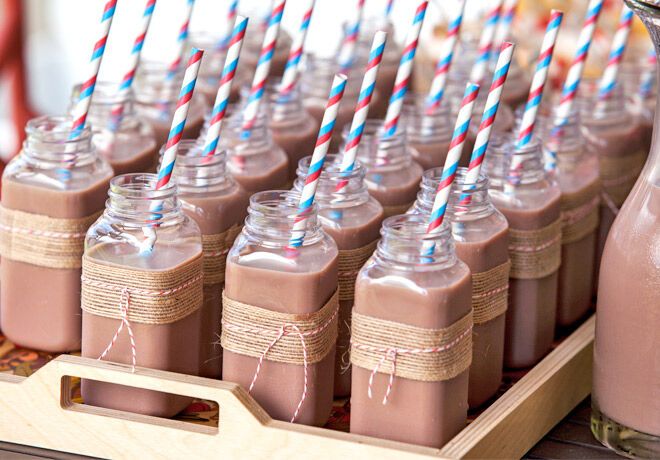 Icy cold and perfect for quenching their post-dancing thirst, it's no wonder flavoured milks are a favourite when the little ones party. To ensure the kiddies get the most from every sip, add Fangks milk mix to the white stuff to give it a delicious chocolaty flavour. The sugar-free mix is packed full of vitamins and minerals to boot! (Image via The Foodinista)
Popcorn…on a string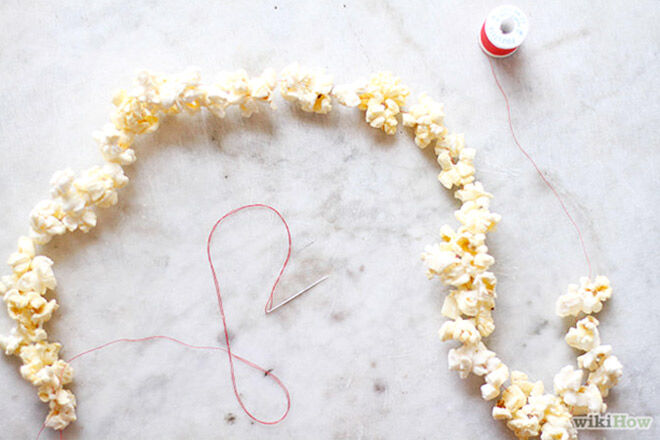 Popcorn strings are the new kids on the block! Thread popped kernels onto a piece of string and give each munchkin a party treat they'll talk about all week long. Use this nifty how-to guide along with this recipe for natural popcorn and you've got a winning combination!
Lamingtons
It's official, the nations favourite treat is here…and it's sugar-free! Choc-dipped and ready for action these coconut-covered lamingtons will have the kids (and you) feeling right at home with every single mouthful. (via I Quit Sugar)
Chocolate Crackle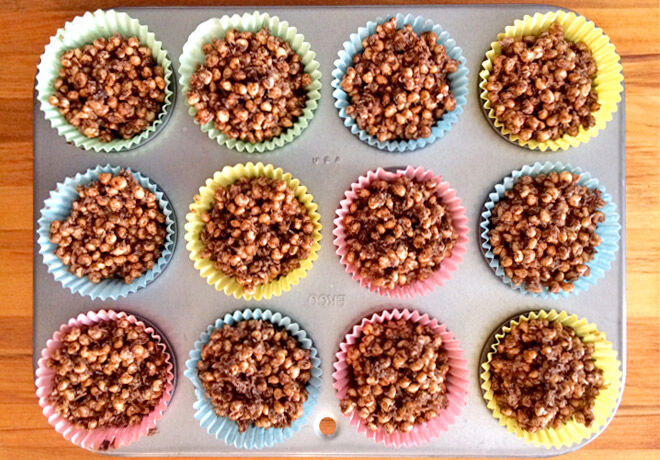 They may look chocolate covered, but it's a trick of the eye. Carob powder and coconut oil combine to make a super shiny coating for each and every millet puff in these healthy 'chocolate' crackles. Pop into colourful cake cases and watch the kids scurry quicker than you can say snap, crackle, POP! (via Bright Eyes)
READ MORE:
• Stick'em up! 17 fun foods to put on sticks
• 10 birthday treats to feed the whole class
• 21 easy makes with marshmallows