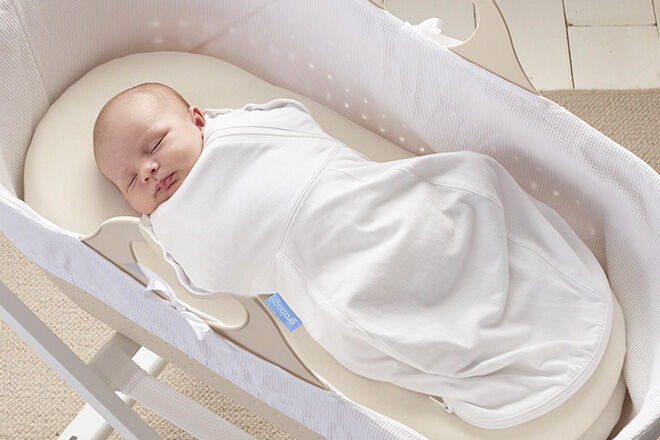 Whoever coined the phrase "slept like a baby" definitely wasn't a mum, and probably never even met a baby. Getting bub to sleep and stay asleep can take a lot of work. It can't be too hot or too cold, too light or too dark, too noisy or too quiet, they need a full belly but you're told not to feed them to sleep and, just when you get them down, they have this weird little startle reflex where they throw their arms back and wake themselves up!
Getting your little one off to the land of nod and staying there just got a whole lot easier with the new transitional Swaddle Grobag.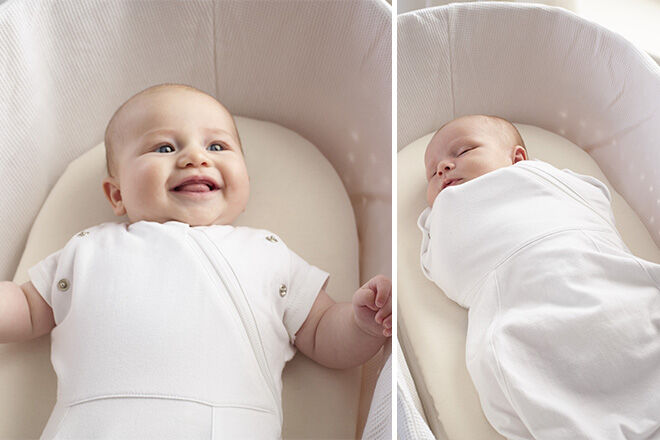 The Gro Company have long been a favourite of mums worldwide for their range of sleep products. The clever Swaddle Grobag is their latest mummy must-have. This quick and easy transitioning swaddle takes bub from a traditional swaddle for those early days to a regular baby sleeping bag when your little one no longer needs to be wrapped.
For a snug swaddle, do up the armhole snaps, tuck bub's arms in, zip them up and you're done. When it's time to transition, unsnap one arm first and sit back and enjoy watching your bub do tiny fist pumps at their newfound freedom. When your tiny tot is ready to go totally arms free, just unsnap both the armholes—there's no need to buy a new bag!
And it's got a handy bottom access zip so you don't need to unwrap your sleepyhead for middle-of-the-night nappy changes. Watch the How to use a Swaddle Grobag video to see it in action.
So you don't have to worry about bub being too hot or too cold, The Swaddle Grobag comes in two fabric weights, Light and Cosy. To take the thinking out of which one to use, they even come with a handy room thermometer and 'what to wear guide'. No more need to lie awake at night wondering if you should have put an extra blanket on bub!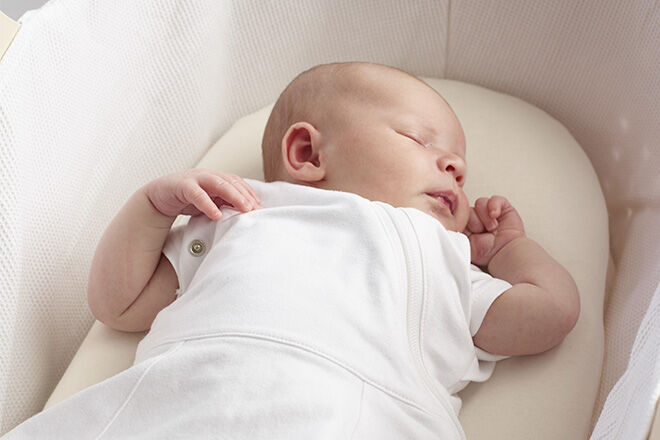 The Swaddle Grobag is available in 3 soft, modern colours—grey, white and rainbow spots—that are neutral too, making them a great gift if Mum's keeping the gender a surprise or perfect if you're planning to have more kids.
Visit swaddlegrobag.com.au for stockists.