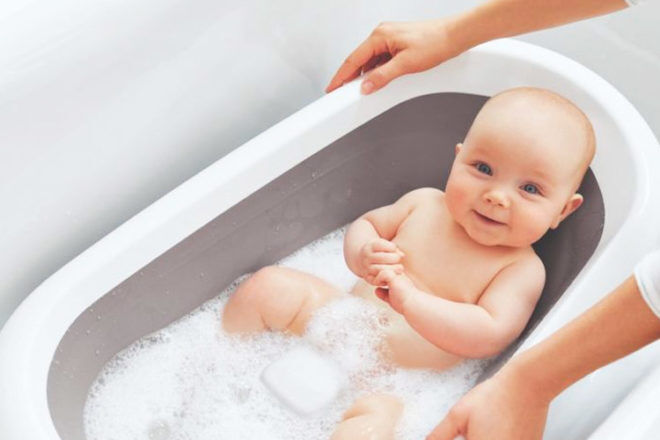 Once baby is born having somewhere comfortable and safe to bath them is important. What you bath them in isn't. From collapsible baby baths to clever products that sit in the kitchen sink, there are lots of different options available.
To help you find the best baby bath for your little mess maker, we've compiled this handy list of brands to get you started in your search.
9 baby baths for fun in the tub
Boon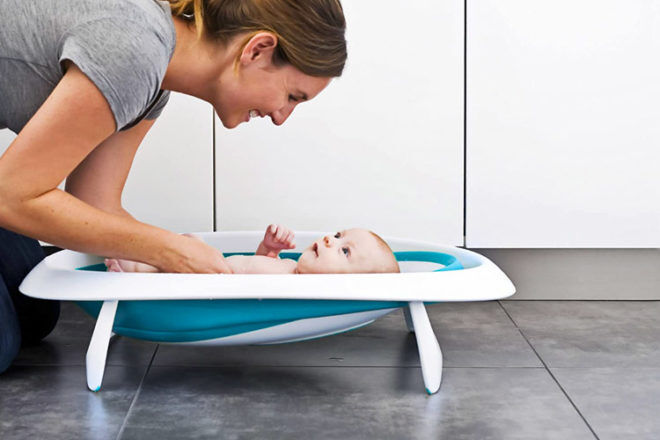 A collapsible bathtub that makes cleaning bubs big and small easy as can be. Designed to recline into a comfortable position for newborns or to open fully for bigger kids, this super handy bath that folds down flat when not in use.

---
Skip Hop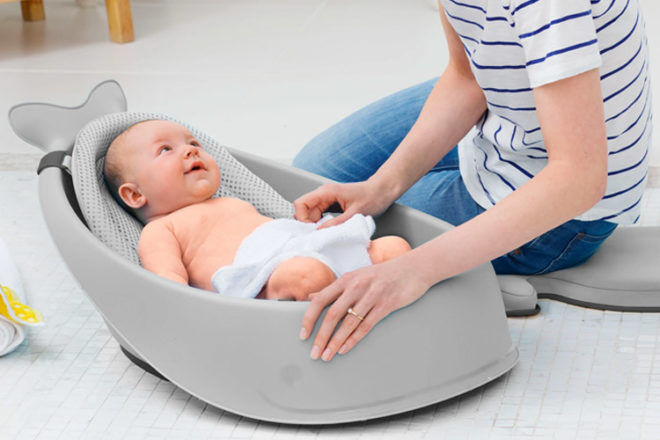 Practical and oh-so-pretty, the Moby baby bath from Skip Hop features a washable mesh sling to help keep slippery bubs in place. It's a godsend for tired arms, allowing parents to scrub-a-dub-dub without cradling baby too.

---
Shnuggle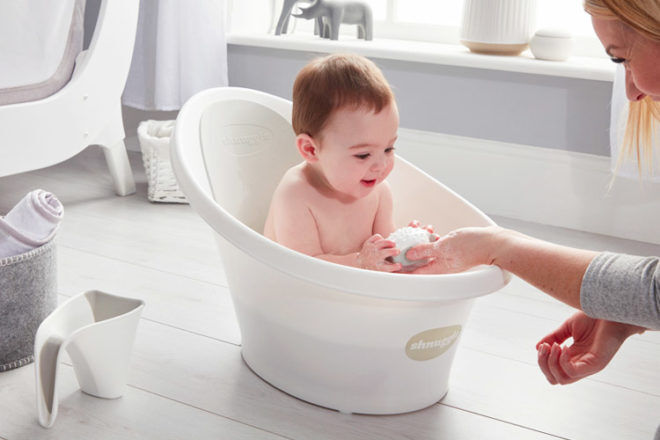 An award-winning baby bath with a little bump in the base for baby's bot. This small but clever feature prevents soapy babes from slipping and sliding while having a bath and keeps them nice and upright too.

---
Luma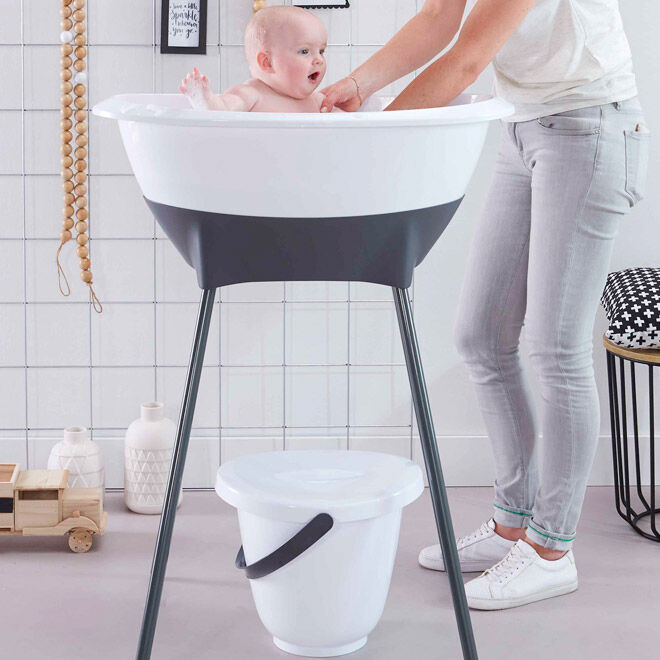 A beautiful set that has everything baby needs for bath time. Complete with baby bath, bath stand, newborn bath seat, bath thermometer, nappy bin, brush, comb and a mini manicure set, it's like a luxury spa for your babe.

---
Roger Armstrong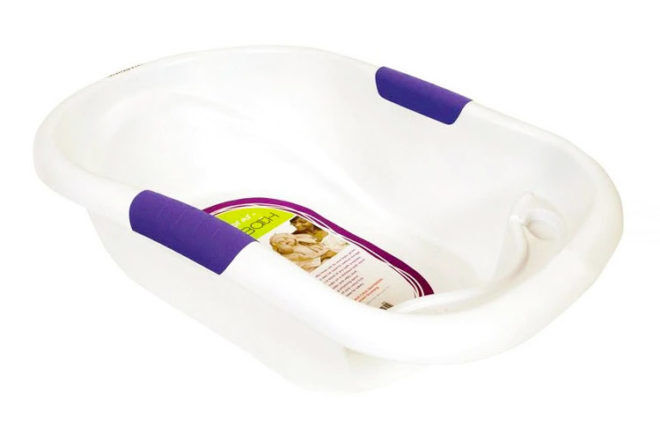 A super simple baby bath that makes bathtime a breeze. A deep utility shelf helps keep essentials organised while the base plug is a handy feature for quick and easy draining.

---
The First Years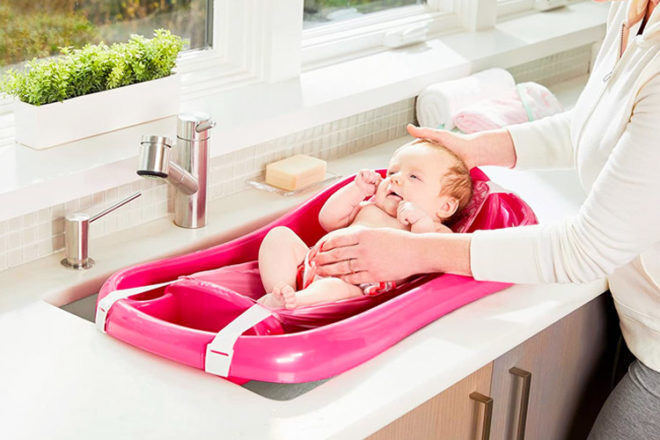 Designed to fit both single and double sinks, this baby bath has all bases covered. A mesh sling with padded headrest keeps bub supported and comfortable and the drain plug changes colour to alert parents when the water to too hot or cold. Now that's clever!

---
Love N Care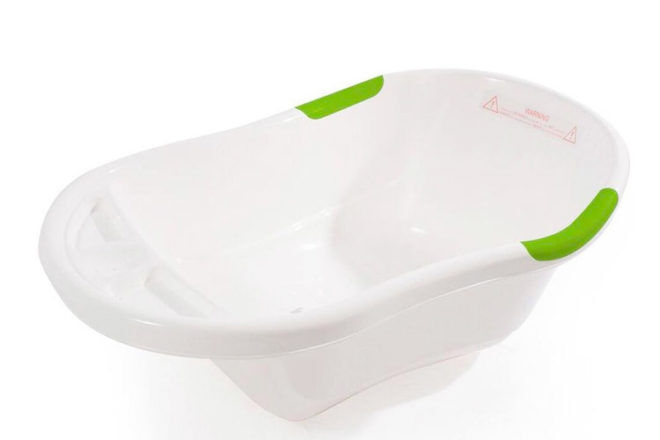 This stand-alone baby bath comes with a plug and hose for easy filling and drainage. The large, ergonomic design is ideal for keeping bub safety in one spot while they splash about and enjoy the suds.

---
OXO Tot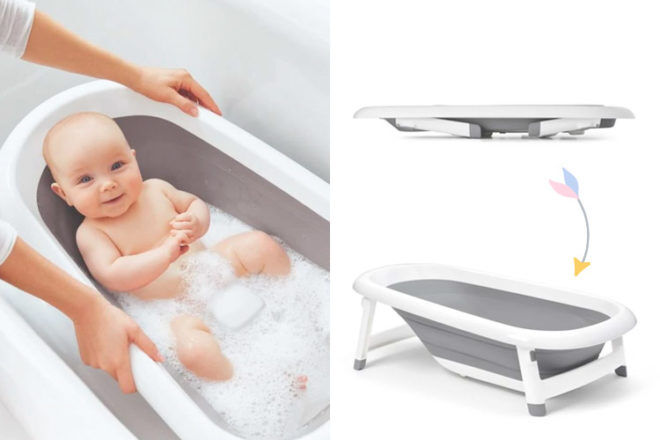 The perfect companion for home or away. This genius baby bath folds completely flat for compact storage and it's swivelling hook hangs from the shower for super speedy drying. Designed to be used from birth up to 18-months-old.

---
8 baby bath alternatives
Don't have the space for a baby bath at home? No problem! We've scoured the shops and found 8 amazing baby bath alternatives for those tight on space.
Blooming Baby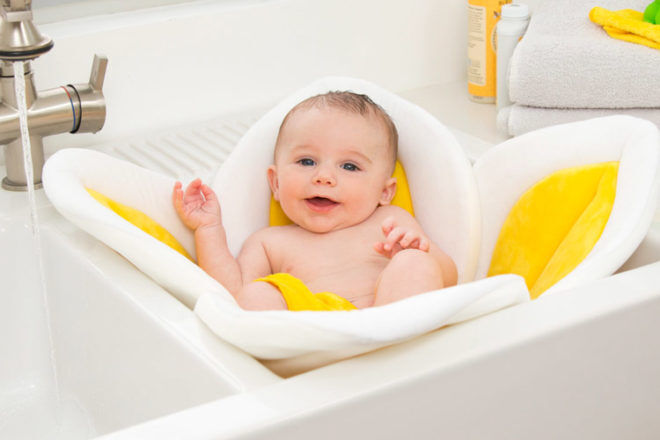 Transform the sink into a bath with this flower-shaped bath pillow, perfect for wet wriggly worms. The Blooming Bath's petals conform to fit into any size sink and the soft foam makes bath time super comfy for your newly clean tot.

---
Puj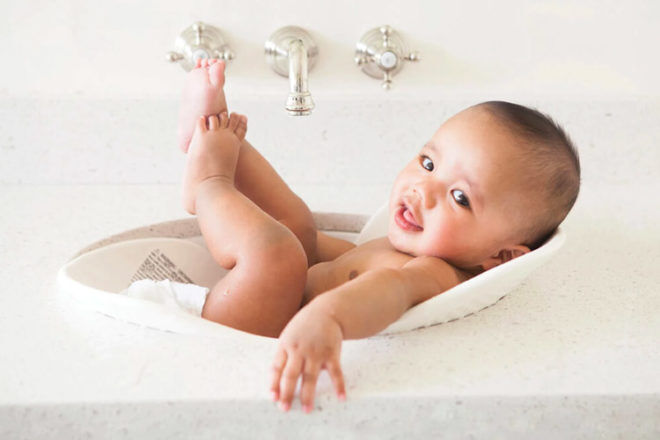 Bathing your baby in the sink is going to ease the strain on your back as there is no bending over. The Puj Flyte Tub can flex to fit into different sinks and is made from a non-absorbent material so it dries super quick.

---
Baby Dam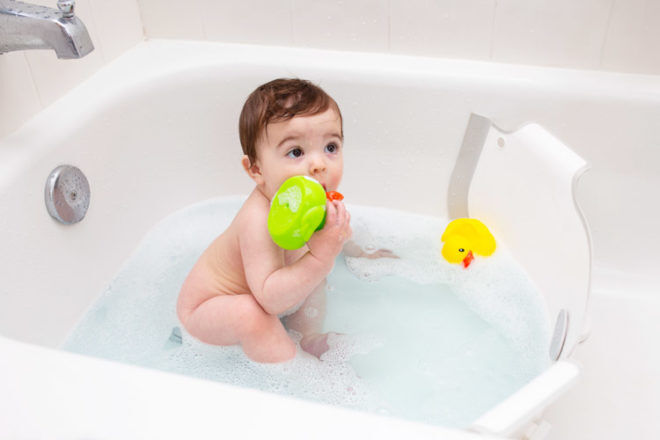 Tired of wasting an entire bath full of water every night? Try the Baby Dam. Just pop it into the bath and your full adult-size bath becomes child-size. A great idea for those who are conscious about the amount of water they are using. It's suitable for all ages and you'd see the money back in water bill savings too!

---
Anglecare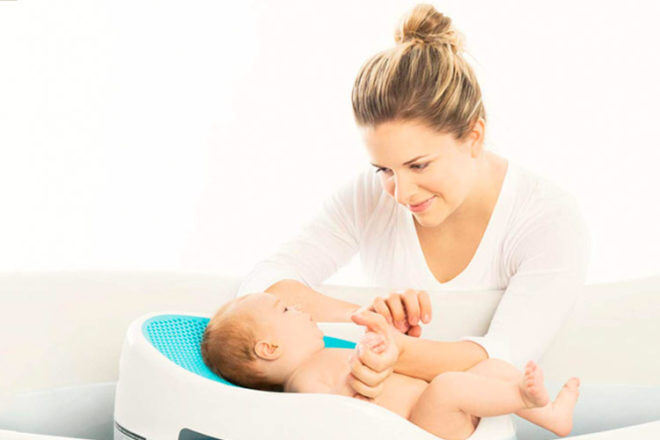 A safe and supportive seat for bub to sit back in while having a wash. Designed to hold baby in a reclined position (either in the sink or the tub), this baby bath support is made up of soft mesh – a clever feature that not only allows water to easily drain away but is also gentle on their delicate skin.

---
Sukkiri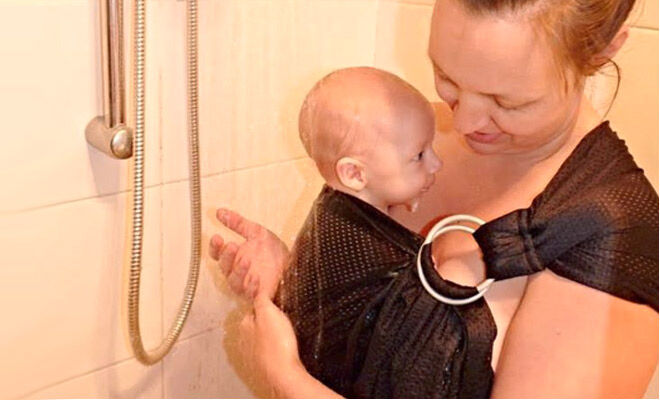 We all know the benefits of carrying your baby, why not carry them into the shower? The SUKKIRi ring sling is made from a soft-touch, breathable mesh that can be worn in the water. It can be used in any water but it is perfect to carry bub into the shower with you. Bonding and cleaning in one.

---
CharliChair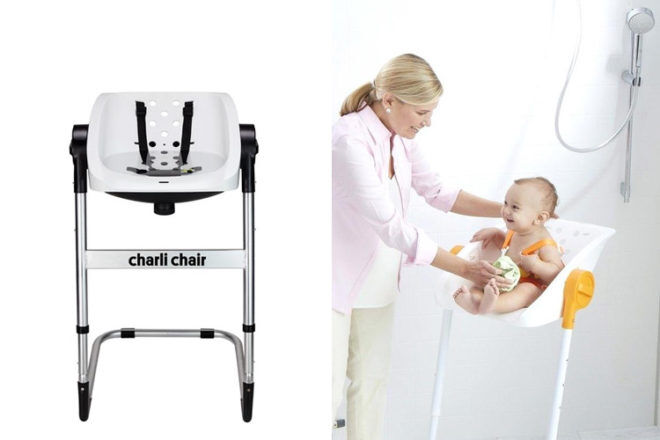 Developed by a Mum who went looking for a seat to help her bath her baby, CharliChair first caught our attention in 2015 when it featured on Channel 10's Shark Tank. Designed to hold up to 17kgs, this clever chair takes you from newborn to toddler with ease. It's totally adjustable, with different reclining and height positions and an absolute saviour for anyone with a bad back.

---
Red Gorilla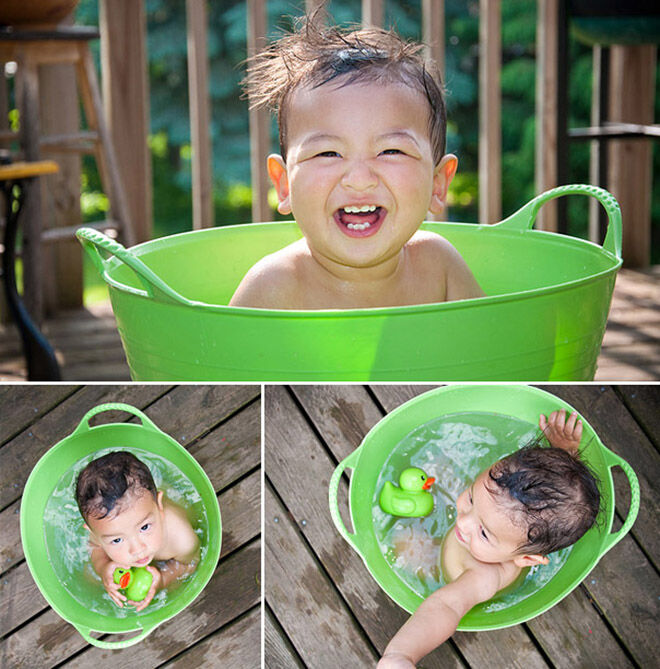 Thought the Tubtrug was just for toys? Nope – it can be a baby bath too. A fantastic idea for every day or as a fun bath outdoors in summer. They come in a 75-litre size and when your babe is grown and too big, simply wash it out and use it for storing toys.

---
Tummy Tub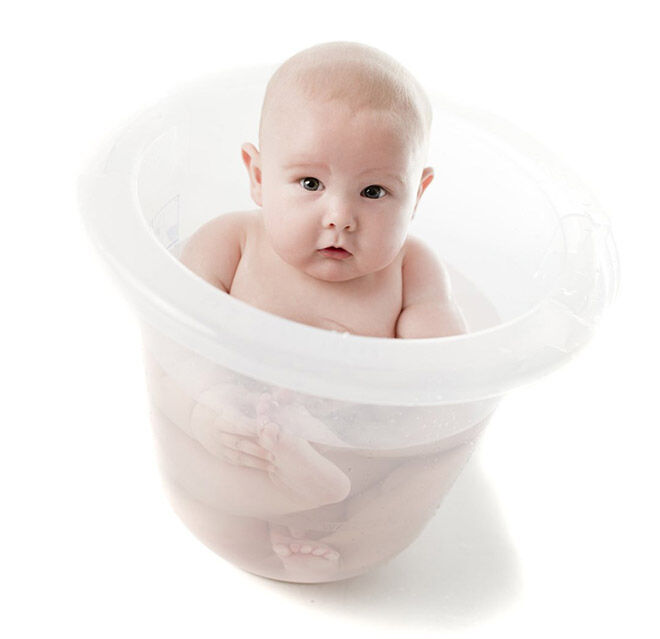 Endorsed by maternity hospitals, doctors and midwives, the Tummy Tub simulates the same environment as in the womb so newborns feel a sense of comfort and security in the bath. While it may look like a bucket, it has an anti-slip base and is made with all non-toxic products, perfect for newborn bubs.

---
Stokke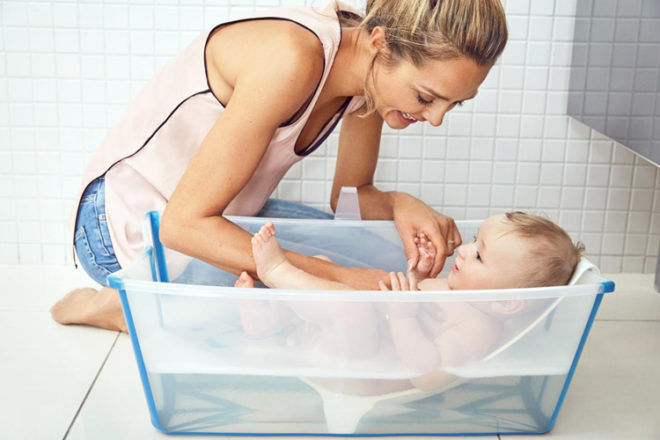 Don't have a lot of space in the bathroom? Flexibath is the answer. Designed to be folded up so it's only 10cms wide, the Flexibath can be stored away while not in use. Not just for newborns, the bath can be for big kids up to 4-years-old and even fits two kids. It also has a drain hole so there's no heavy lifting required.

---
Know a brand of baby bath we should add to our list? Contact us and let us know.
Read next …
Looking for more essentials for bathtime? From toys they'll love to splash with to tips on how to bath two tots, here are a few handy articles that you might like to read next:
Continue your search for the best baby bath
Looking for a baby bath and still not sure if any of these are right for you? Search online by jumping into one of our closed Baby groups and ask thousands of other Australian mums what they recommend – 'What to buy' is the most talked-about topic.
Click and join your group today!