If birthday time for your little man is fast approaching, we're here to help with your birthday cake creations! If you're not hosting a themed party this year, you could bake a themed cake instead. Whether they're obsessed with LEGO or cuckoo for cars, we've got a birthday cake they'll love.
We've scouted the best birthday cakes around to give you sweet inspiration for the next big bash.
Down in the jungle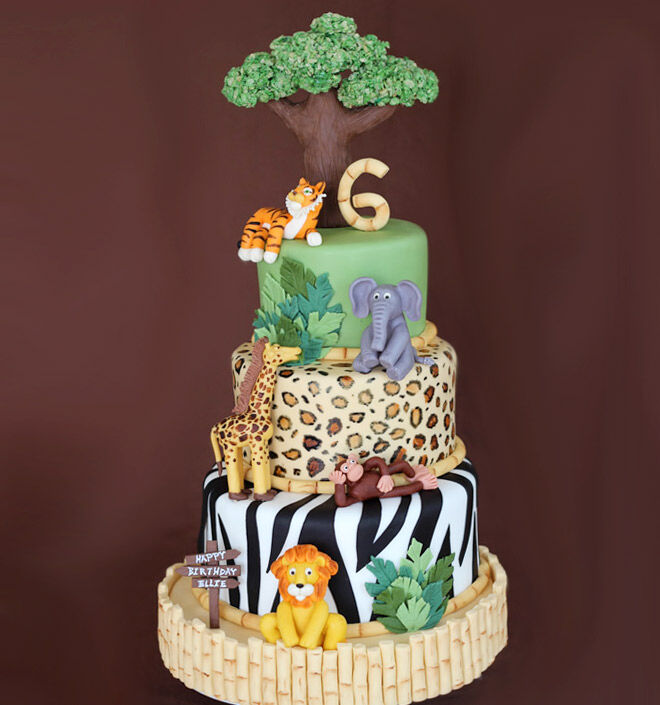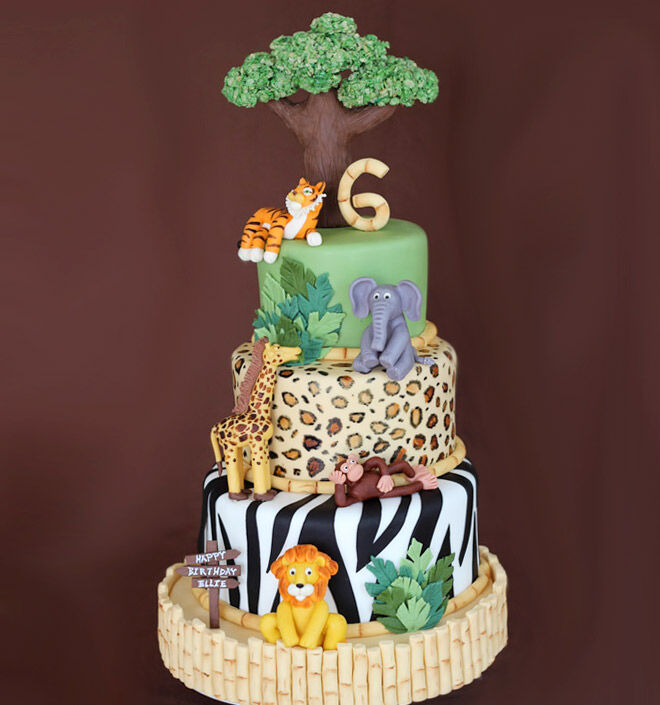 'Watch out for that tree!'. With spots, stripes, trees and animals a plenty, your George of the Jungle will go ape for this mega jungle cake. (via Sweet Dreams Cake)
SpiderLEGO?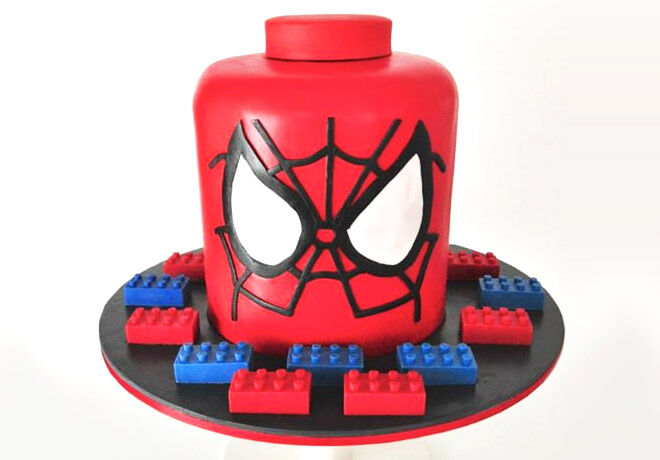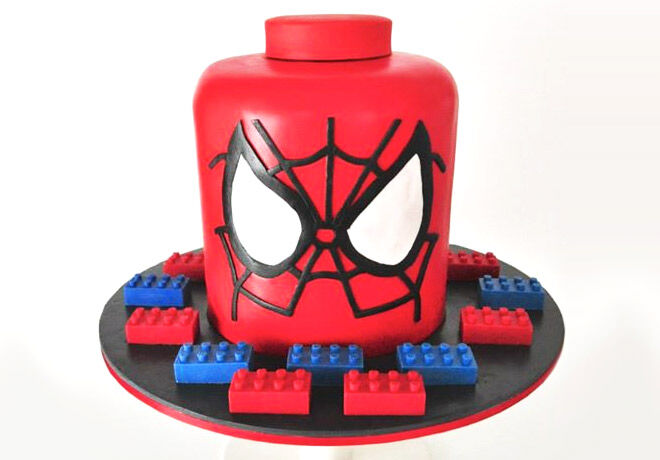 Why choose one cake theme when you could have two? Make over the LEGO Man with Spiderman powers! We love this Spiderman LEGO cake and we're pretty sure your mini you will feel the same. (via Tortissime)
Happy birthday me hearties!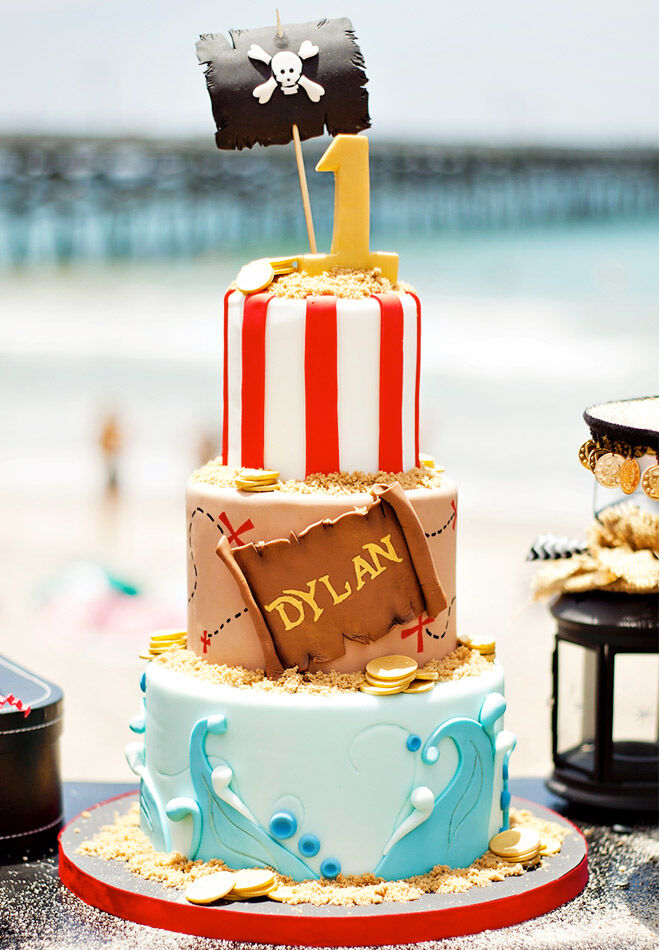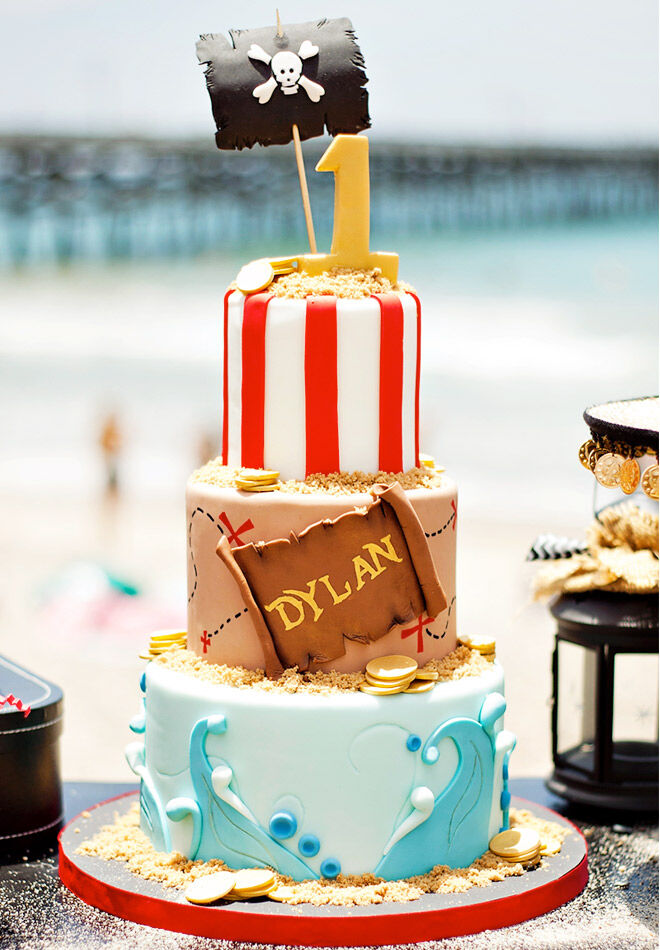 'Looks like there be treasure on this ship!'. For little lads forever playing pirates, a triple tiered cake with sea waves, scavenger hunts and stripes is bound to strike gold. (via Hostess with the Mostess)
For the love of LEGO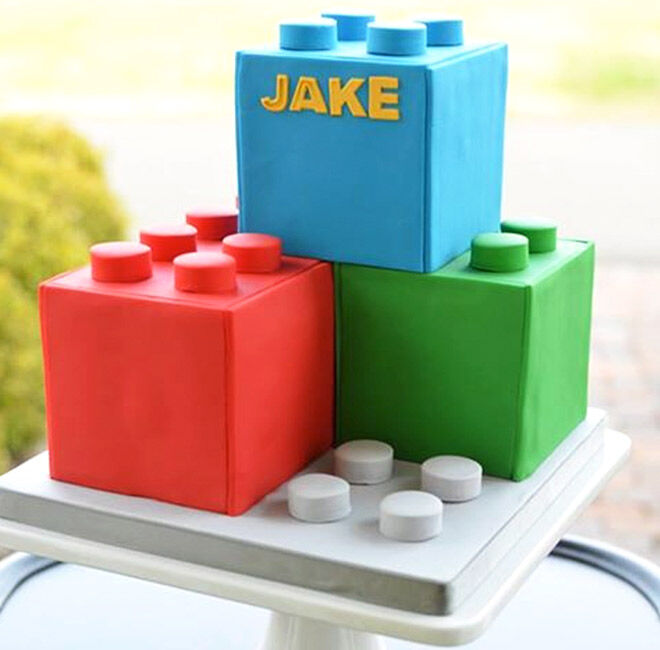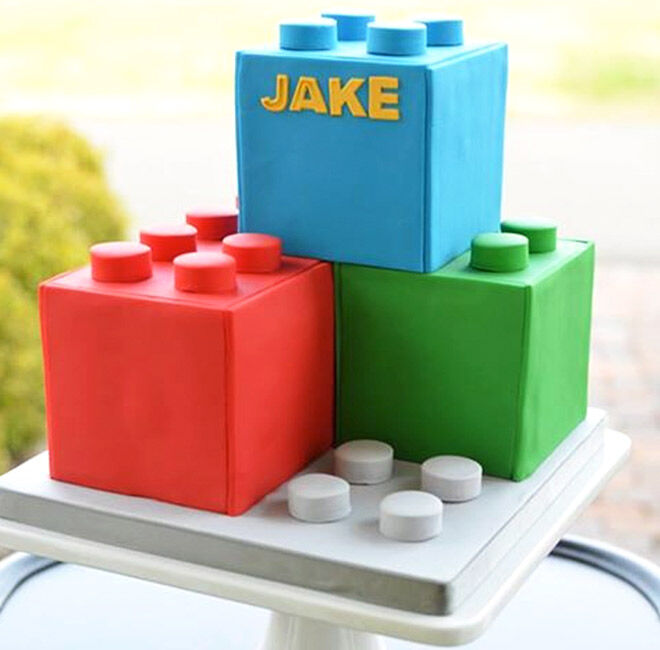 It's amazing how these coloured bricks keep young ones amused for hours on end. Celebrate his love for LEGO this year with a gigantic LEGO birthday cake. (via But a Dream Cakes)
Mad for Minions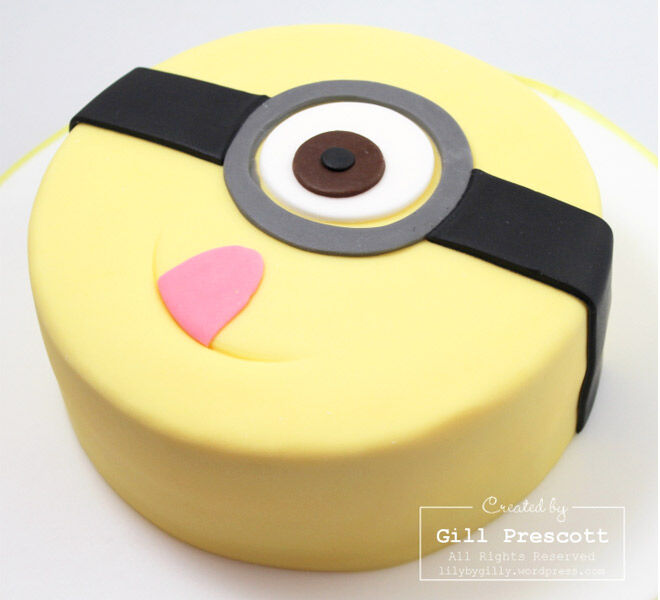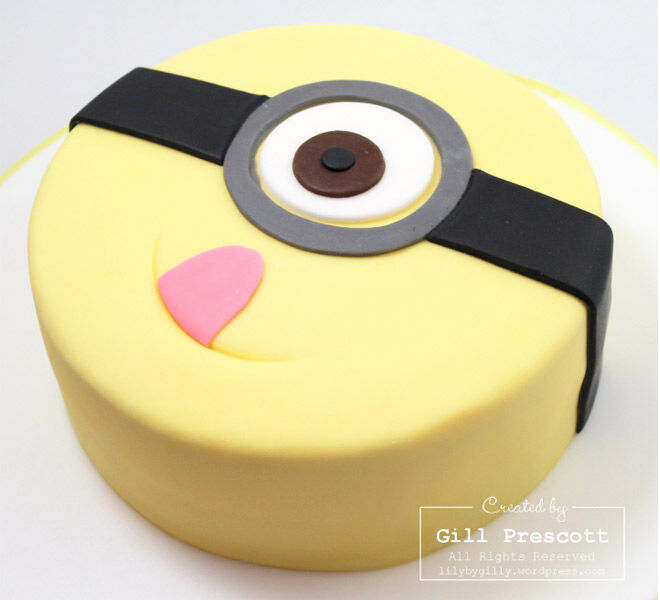 These little fellas are taking over the world one birthday party at a time. Send the birthday troopers into hysterics with a mischievous Minion cake made just for them. (via Lily by Gilly)
See you at the start line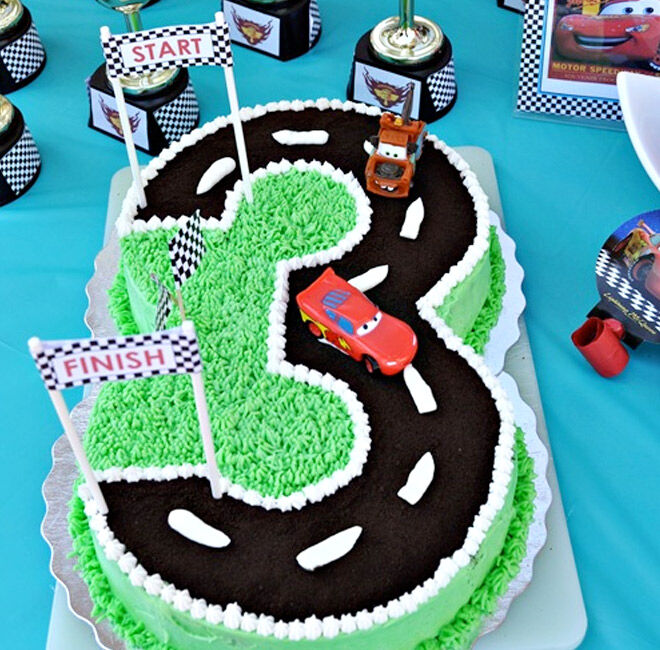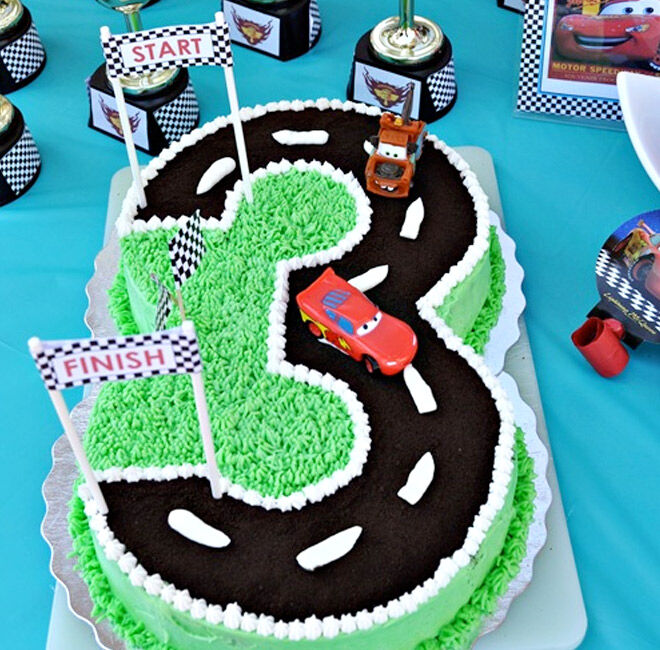 Lightening McQueen and Mater come together once again for a celebratory lap! Send your racing rascals into a spin with a Cars birthday cake – Check out the tutorial here. (via The Domestic Project)
Dainty dino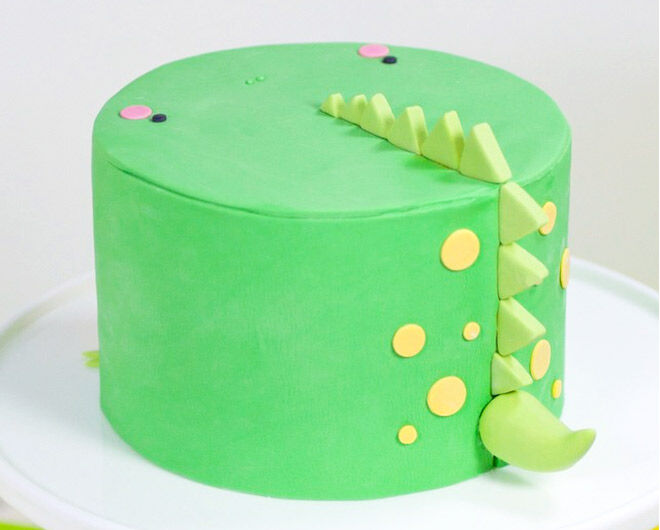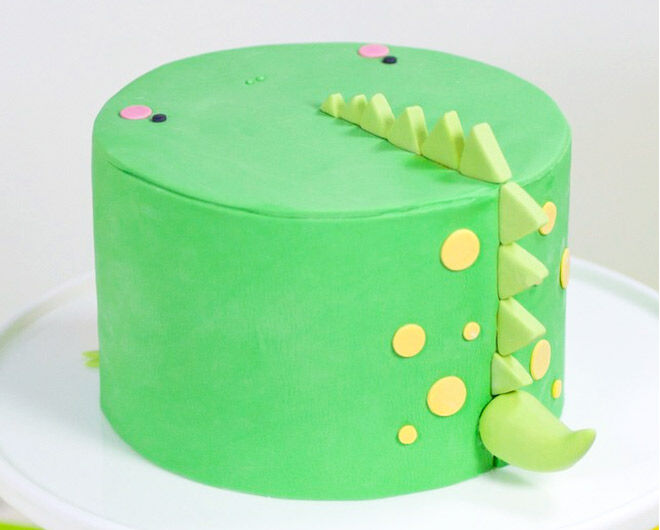 Too cute! This dinosaur cake goes to show that the extinct creatures don't have to be scary. A simple round sponge and a touch of quirky, clever icing is all you need. (via @whippedbakeshop)
The whole gang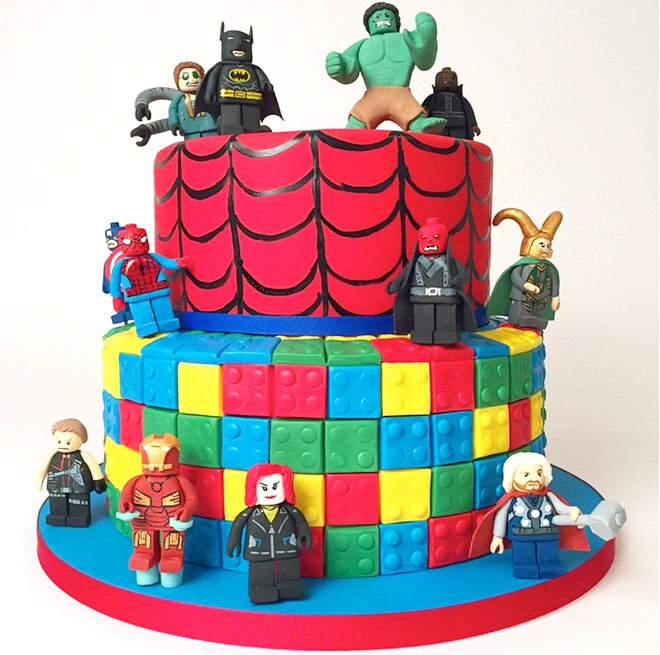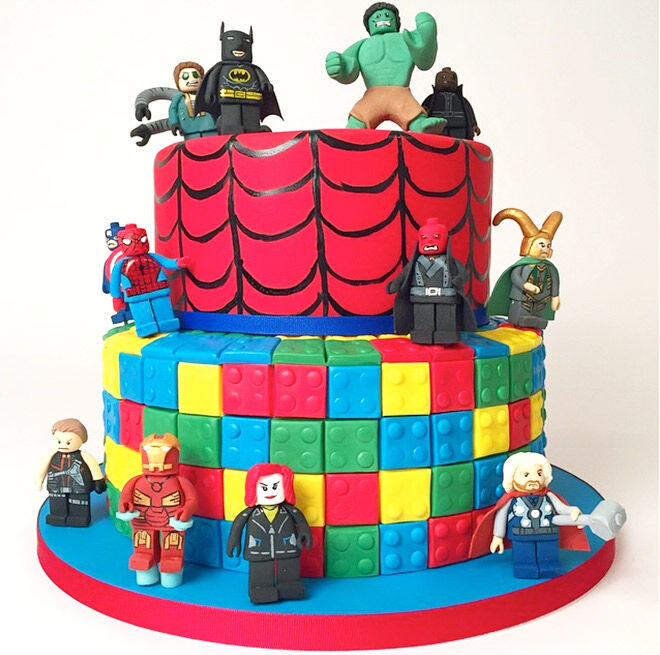 If you really can't decide which way to turn on your little boy's birthday, why not combine all his loves into one? The whole gang have climbed aboard this LEGO Superhero cake, and boy, will it look good on the party table! (via @charmcitycakes)
Construction coming through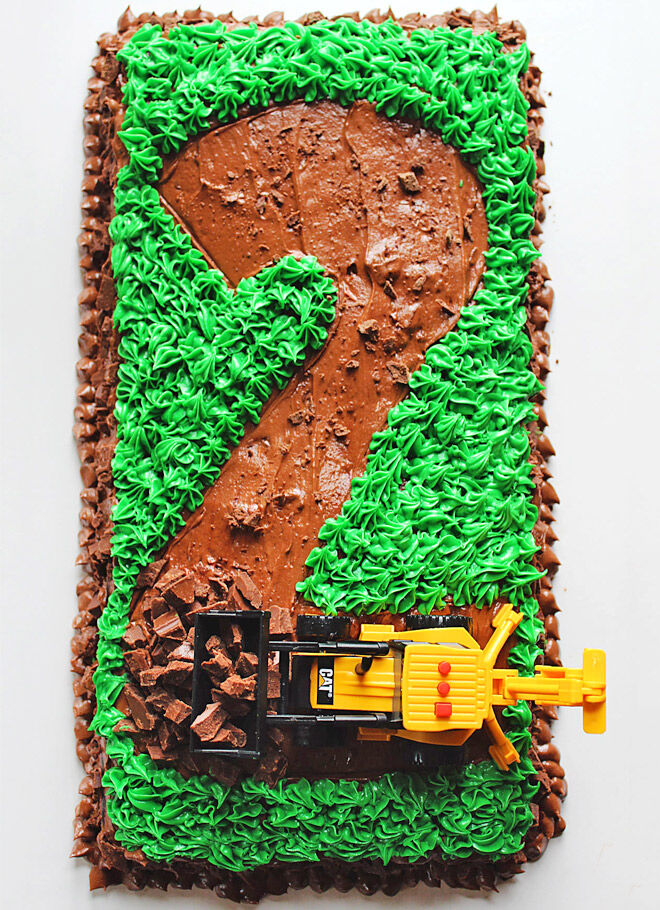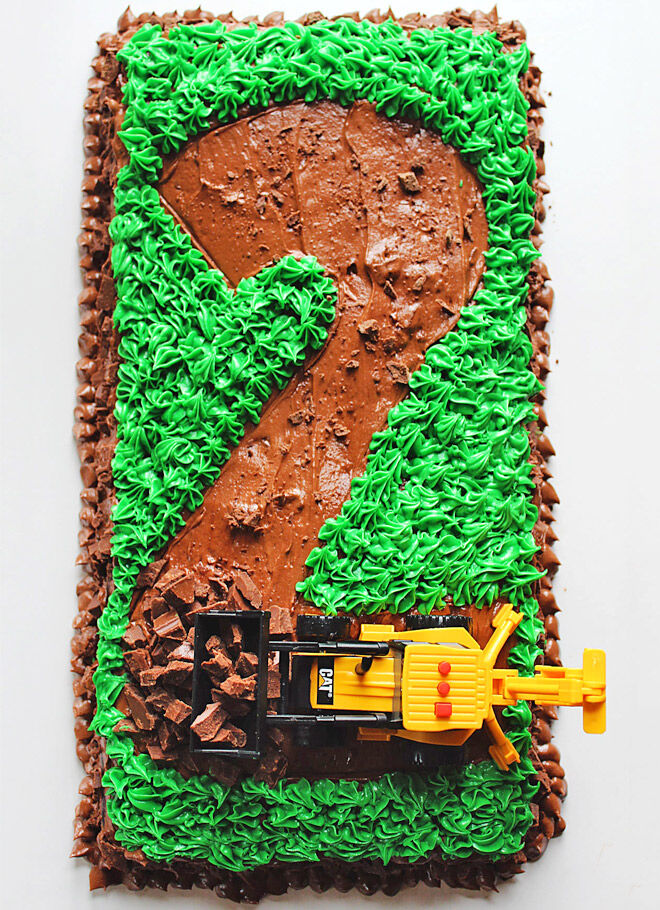 Try turning a square sponge into a demolition zone with a clever construction cake. Once piped to perfection, add your construction toy of choice, chocolate rocks and rubble, then you're ready to roll! (via Carpe Season)
Fantastic Jurassic

The movie may be over 20 years old but it's still a family favourite. Give your mini monster a Jurassic Park cake to gobble up on his birthday. (via @sweetnsaucyshop)
To the moon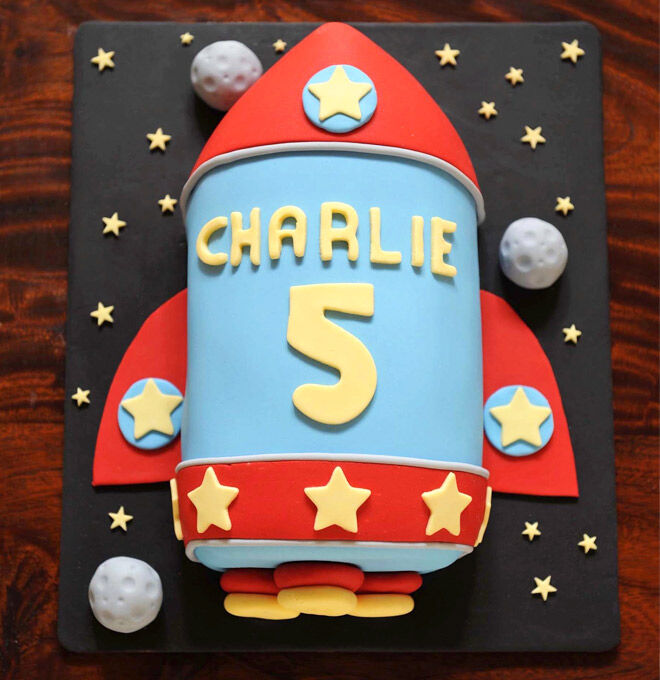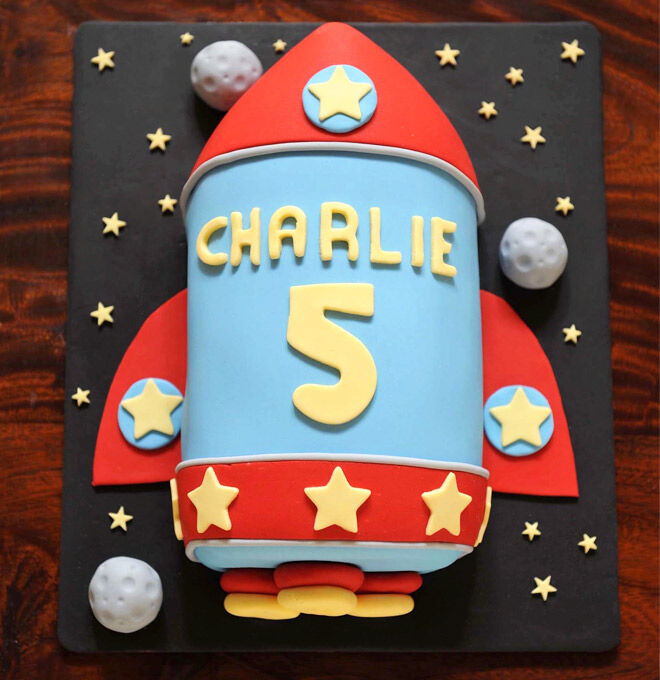 Got a space obsessed spud at home? A rocket birthday cake is sure to take his celebrations to the moon and back. Time for lift off! (via Mudgee Made)
Happy hedgehog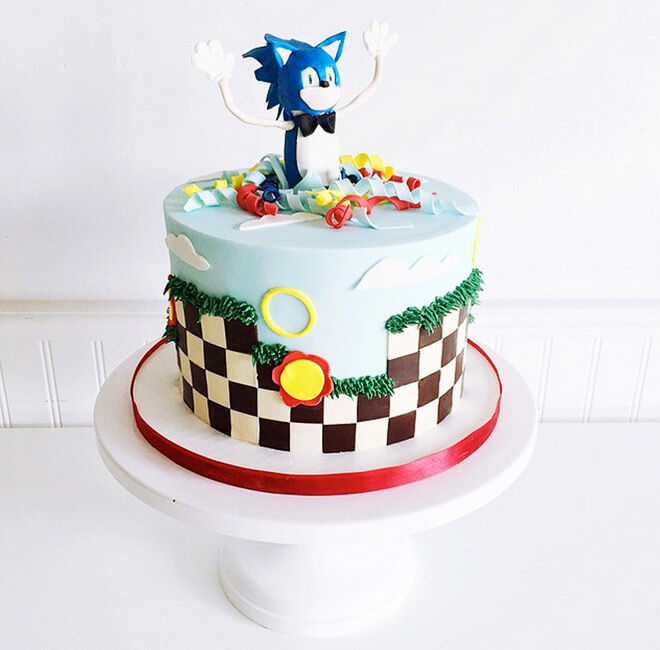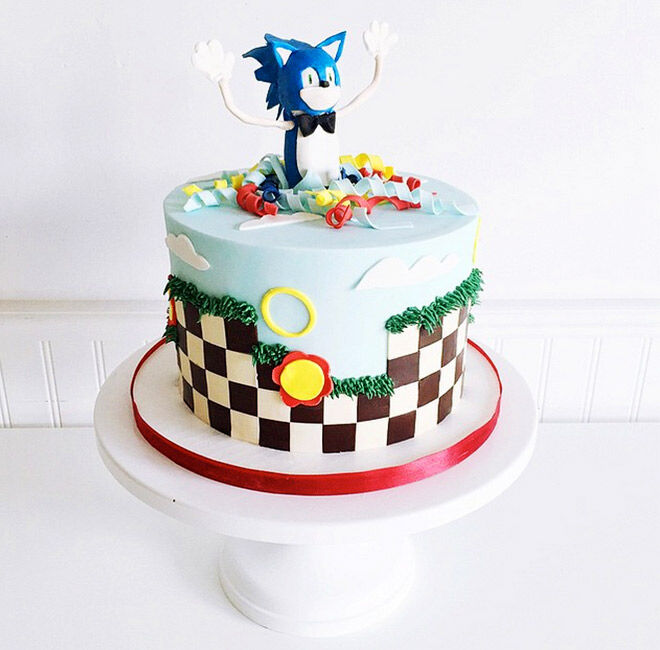 Sonic the Hedgehog wins this cake race! Complete with checkered backdrop, clear skies and party streamers, we reckon a sonic birthday cake will leave little gamers mesmerised. (via @jennaraecakes)
Turtle time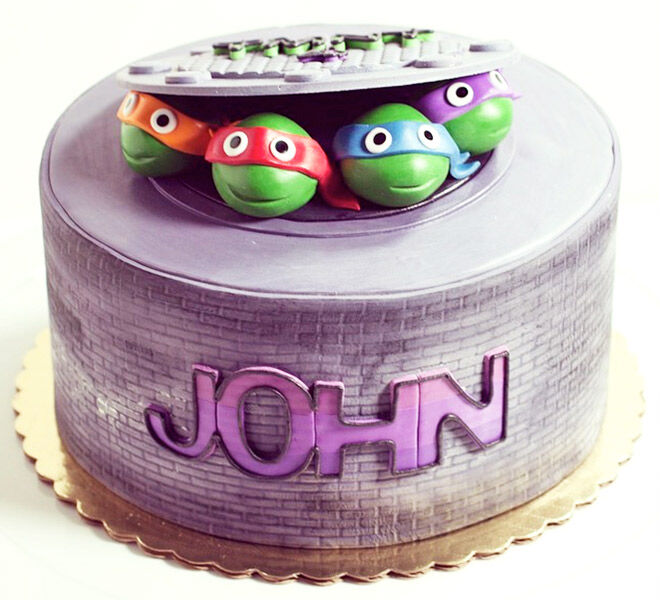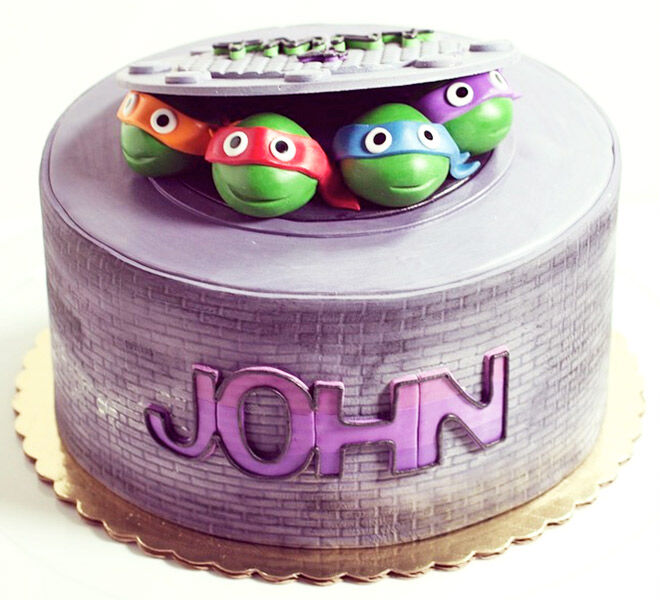 Cowabunga dude! Is there a kid in the land who doesn't love Teenage Mutant Ninja Turtles? We don't think so. Bring the famous four along to the birthday party with a cake that looks far too fun to eat! (via @whippedbakeshop)
Looking for great toys and gift ideas for kids?
We've collected a treasure trove of amazing gift ideas, from the latest baby toys to the latest must have boutique finds. There's something for every little Piper, Noah and Charlotte.
Toys for kids based on play and development, not gender.