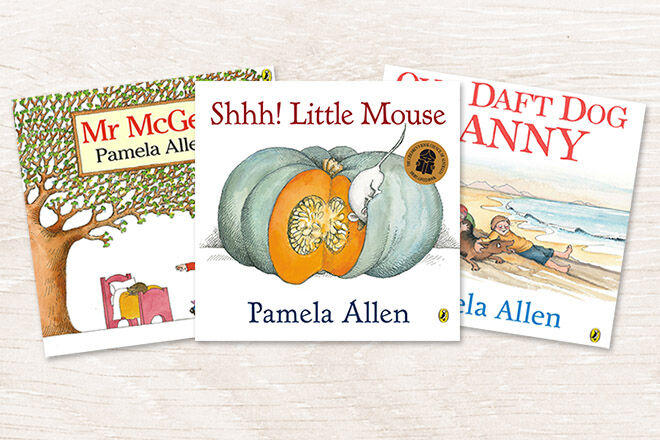 Pamela Allen books are loved for their memorable characters, lyrical tales and mesmerising illustrations that capture imaginations of kids big and small. With eight of her wonderful books adapted for the stage and many awards under her belt, there's no doubt every family has one, (if not more) Pamela Allen books in their 'story time' stack.
Here are our top ten Pamela Allen books of all time.
Mr McGee and the Big Bag of Bread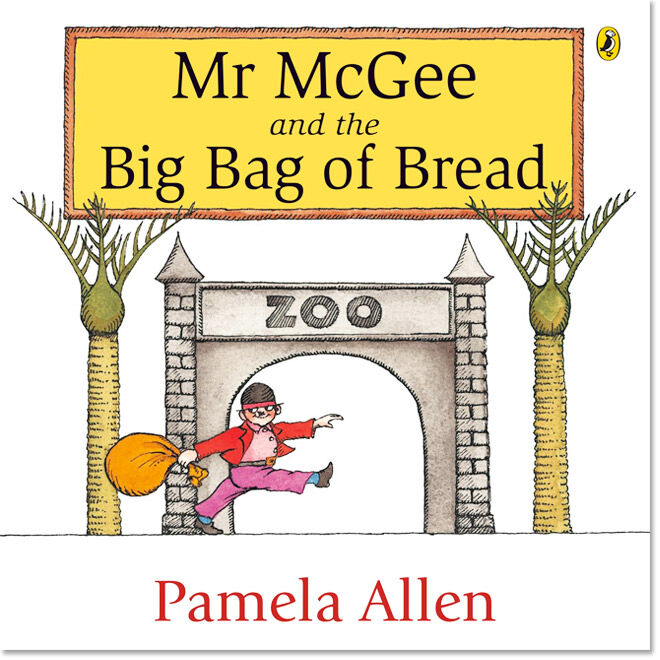 Mr McGee and the Big Bag of Bread: Mr McGee ignored the sign that said 'DO NOT FEED THE ANIMALS'. This light-hearted read helps to explain the importance of following rules, as Mr McGee and his big bag of bread take a trip to the zoo. A very hungry crocodile was one thing Mr McGee wasn't expecting to see…
Bertie & the Bear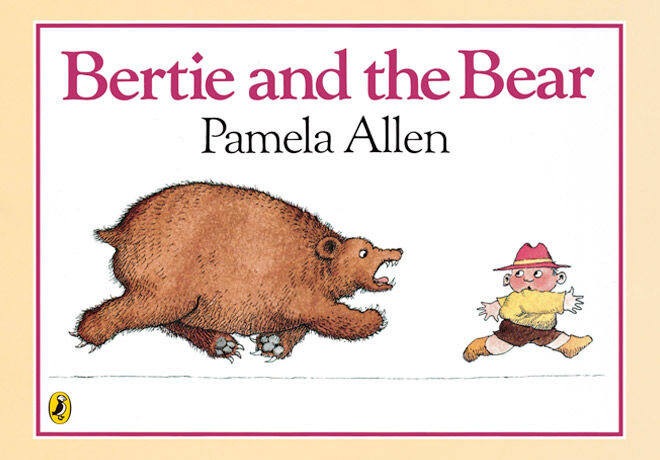 Bertie and the Bear: We love this lively and engaging story for the little readers. As Bertie the boy gets chased by a very scary bear, people from far and wide chase after him making all sorts of loud and rowdy noises along the way. An amusing book for afternoon reading.
Grandpa and Thomas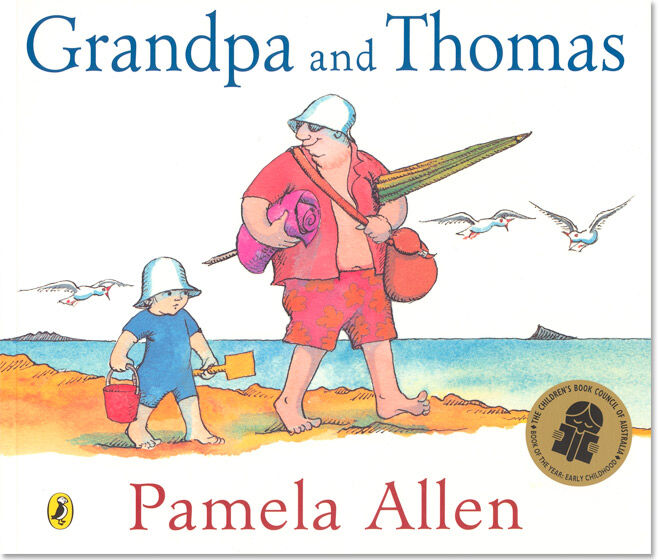 Grandpa and Thomas: This sweet story follows grandpa and Thomas on a very special trip the the beach. With the sun shining and the pair splashing in the water, it's a lovely tale interpreting the very special bond between grandfather and grandchild.
Grandpa and Thomas and the Green Umbrella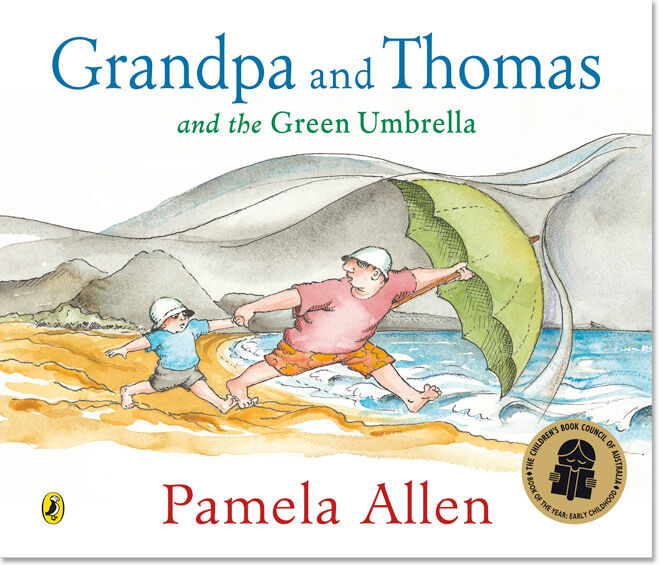 Grandpa and Thomas and the Green Umbrella: The two lovable characters are back once again and off to the beach for a fun-filled day in the sun. But as Grandpa and Thomas swim, splash and slide, the sun goes down causing the wind (and their trusty green umbrella) to blow them away.
Is Your Grandmother a Goanna?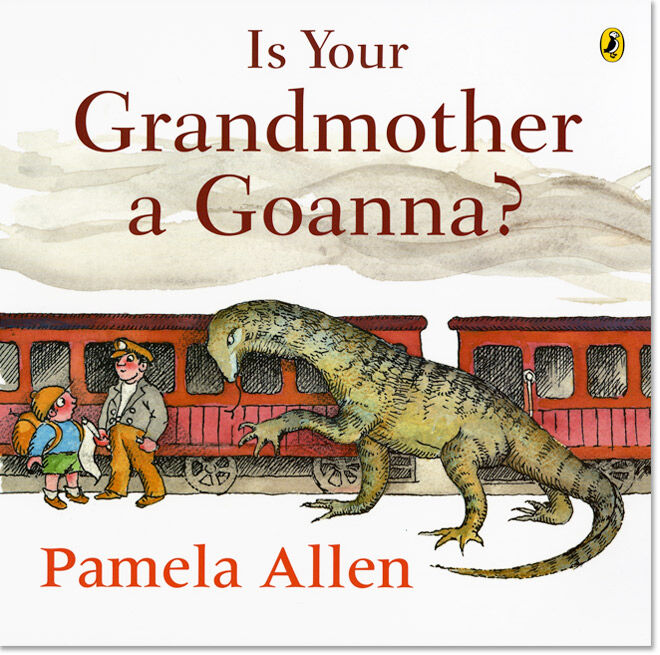 Is Your Grandmother  a Goanna?: If only each trip to visit grandma was as exciting as this one! Follow the little boy heading from station to station in search of his grandmother – With every stop comes a different animal saying hello, but no grandmother. A fun, educating read with a happy ever after.
Mr McGee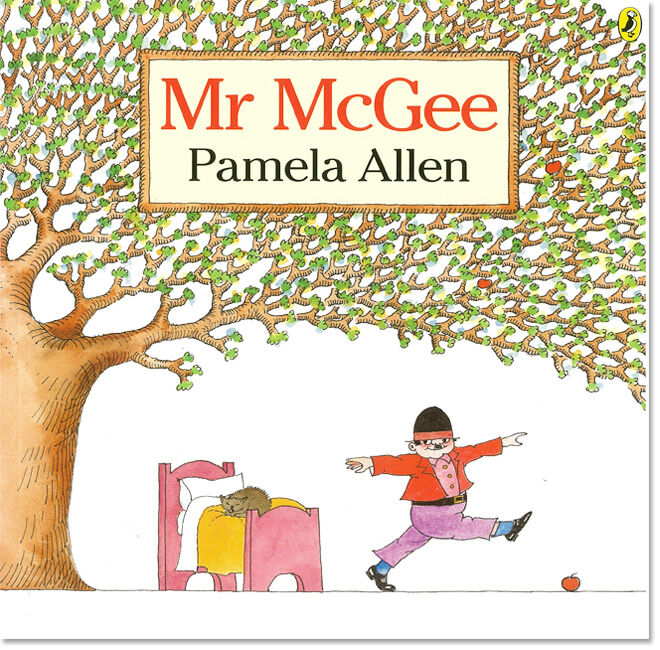 Mr McGee: When Mr McGee eats an apple from under his tree, strange things begin to happen. The lyrical, rhyming text of Mr McGee, along with its wonderful illustrations, make this book a firm family favourite for bedtime stories.
Our Daft Dog Danny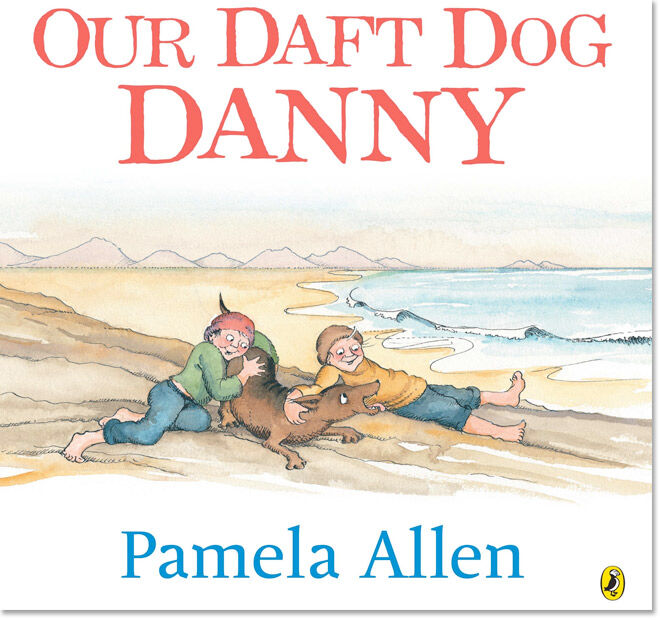 Our Daft Dog Danny: Everybody loves taking their four-legged friend to the beach, but unfortunately for these little boys, their day went completely wrong! The funny storyline and beautiful drawings in the upbeat tale of Danny the dog make it a delight to read for children of all ages.
Shhh! Little Mouse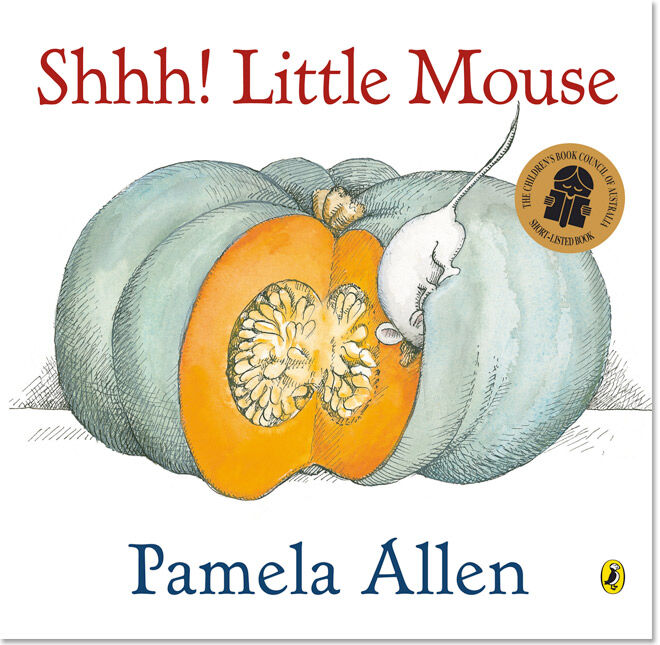 Shhh Little Mouse: Perfect for pre-schoolers, this mesmerising picture book tells the brave story of a little grey mouse attempting to find food in the presence of a big ginger cat. With captivating pictures and very few words per page, it's fab for first-time readers.
The Potato People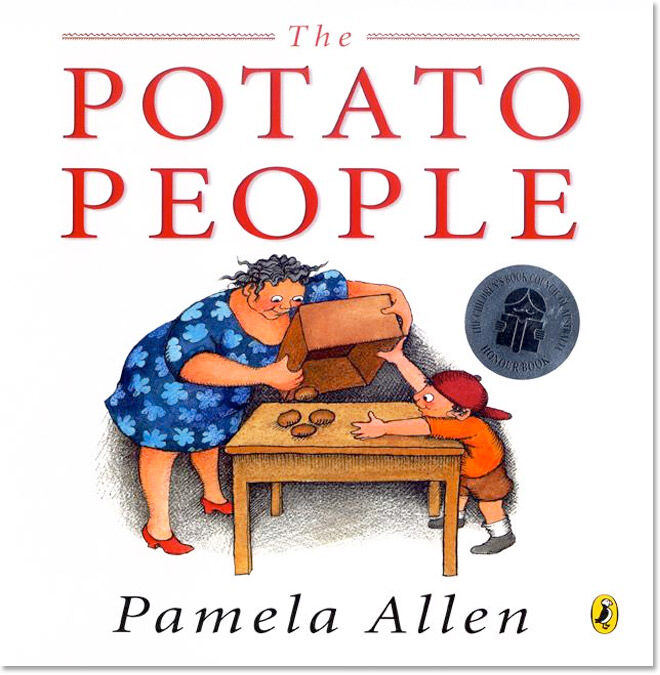 The Potato People: A heart-warming story for budding bookworms, The Potato People nurtures the relationship between grandma and grandson. This charming book illustrates how deep their love is for each other and teaches kiddies how potatoes are grown too!
Who Sank the Boat?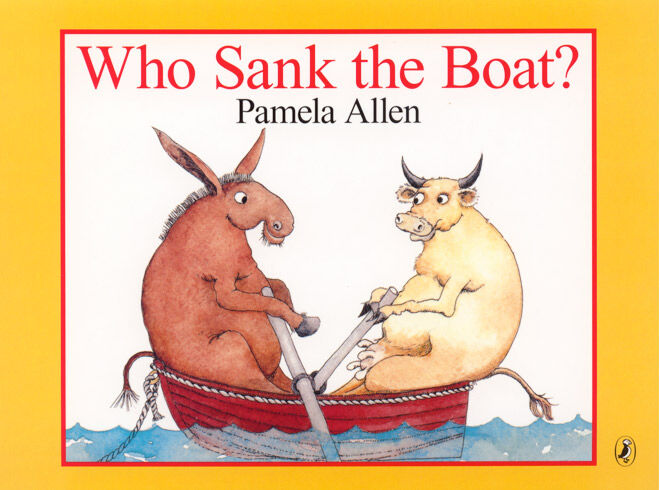 Who Sank The Boat: A wonderful book to read aloud, the story of Who Sank The Boat creates tension and suspense leading little learners through to the very last page. As each animal climbs aboard, the sinking gets worse and worse – a great short story teaching young ones all about balance.