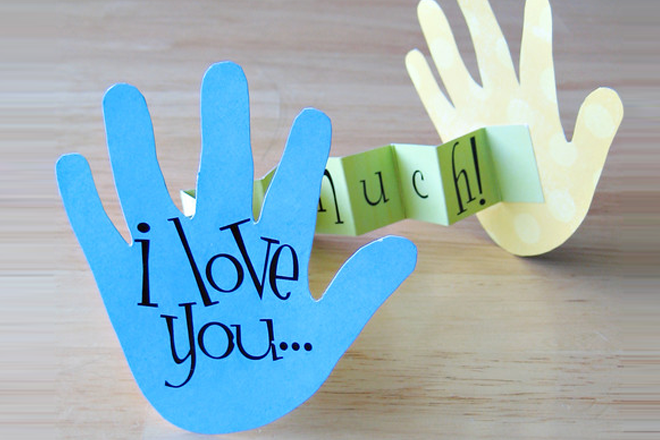 Dads are the best. They're the ones who throw the kids so high they feel like they will touch the sky. They're the ones who let the kids eat chocolate and ice cream when Mum isn't looking.
Show them how much the kids (and you) love them with these homemade gifts. From the little bit tricky to the super easy there's something to wow just about every dad.
I am your father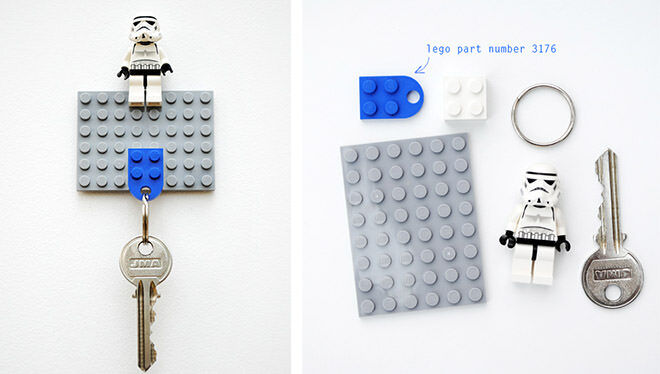 When it comes to craft it really doesn't get any easier than this. Not only would this be a great idea for Star Wars fans but also those dad's who are a bit forgetful and lose their keys! You will just have to convince the kids to give up some of their lego. (via Minieco)
Tech savvy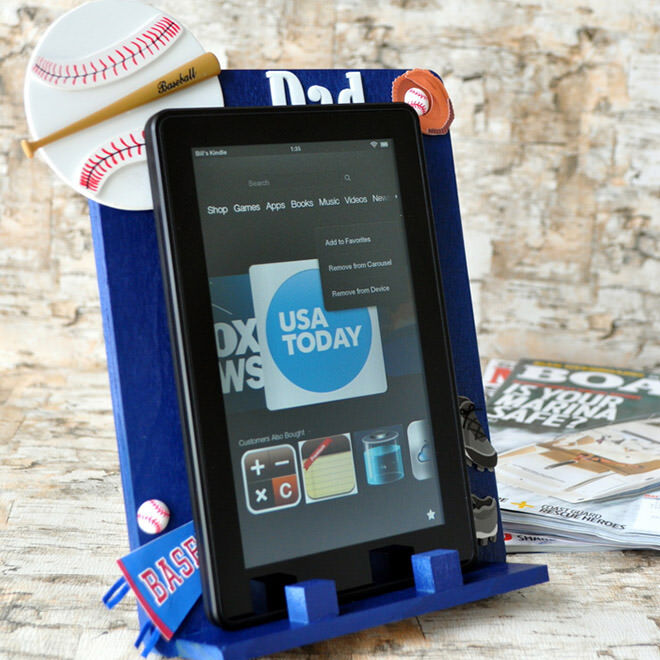 Dad love his iPad or E-reader as much as the kids? You can whip together this stand and get the kids to decorate it. It's made using a wooden frame so when you take the device away there's a cute photo of their munchkins to warm their heart. (via I Heart Naptime)
Photo frame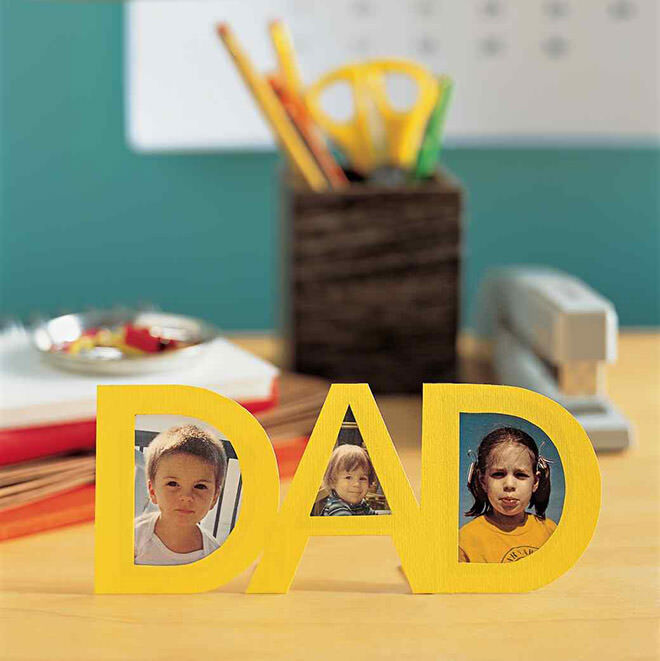 Dad can show off his gorgeous children on his desk with this personalised photo frame. Just download the template and cut it out of card stock. You could let the kids decorate it for an extra special touch. (via Martha Stewart)
Say it out loud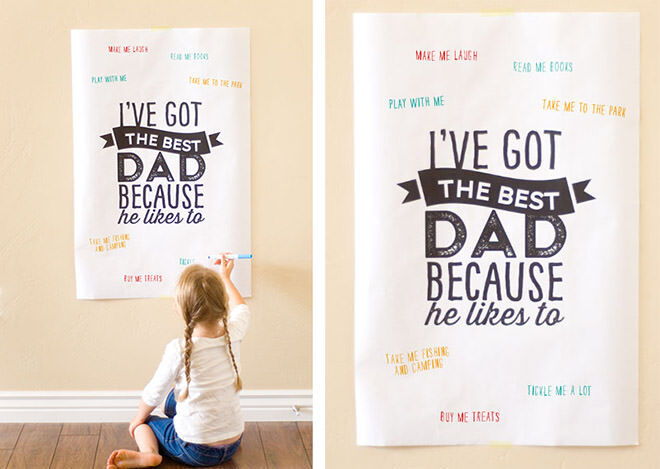 Is dad the best because he makes your lunch? Or because he makes you laugh? The kids can show him all the reasons he's the best dad on this printable poster. You can take the file to an Officeworks to get it printed this size. (via Confetti Sunshine)
Put the pieces together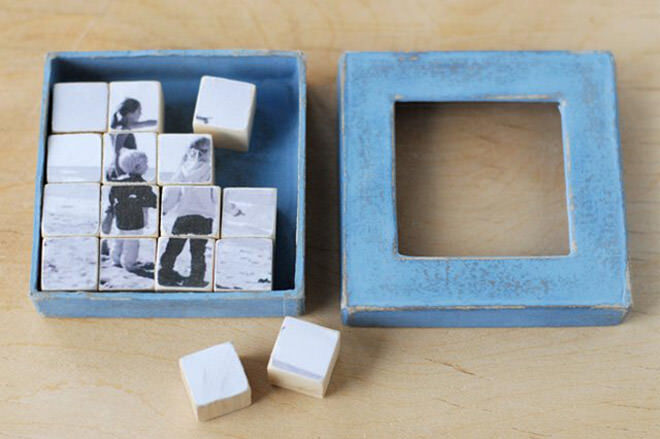 Dad into puzzles? Let him put the pieces together to create a photo of his kids. Just print out a photo and stick it on to mini wooden blocks and cut around them – Couldn't be simpler. (via eHow Crafts Blog)
Sharp idea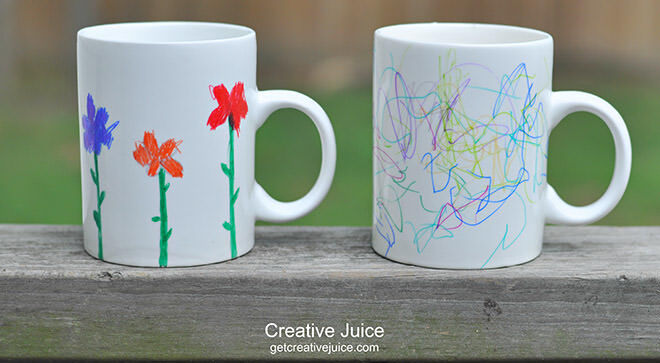 Grab some white mugs and some Sharpie permanent markers to create cute personalised mugs for dad. Once the kids have finished drawing you cook the mugs in the oven. Just don't put them in the dishwasher or it will all come off! (via Creative Juice)
Lets do something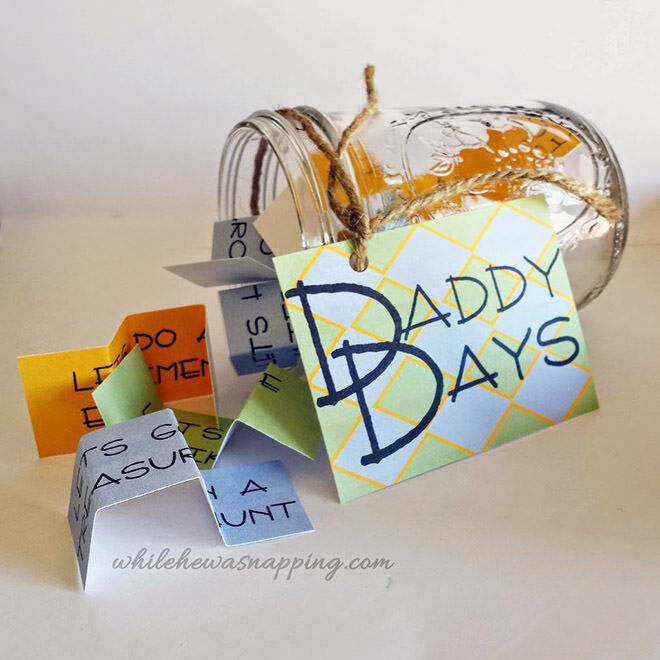 Get together a collection of ideas for 'daddy days'. Gather the kids to think of some of their favourite activities to do with daddy and put them into a jar. (via While he was napping)
Why I love Daddy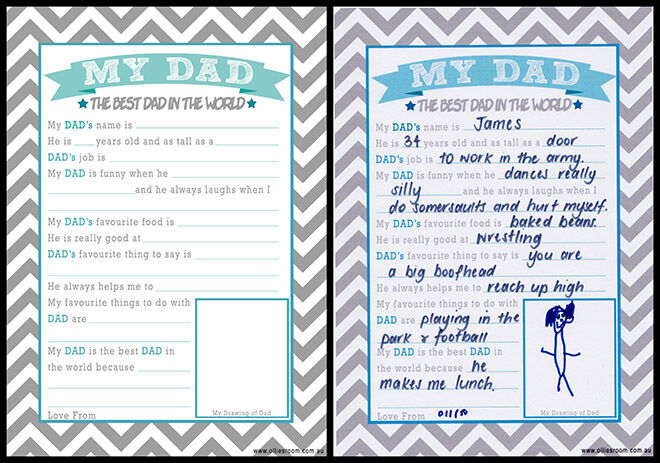 Let the kids tell it how it is with a daddy questionnaire. Is his favourite thing sleeping on the lounge? Is his favourite food beer? This is the sort of thing you can do every year and see how the answers and the pictures change over time. (via Ollie's room)
All dressed up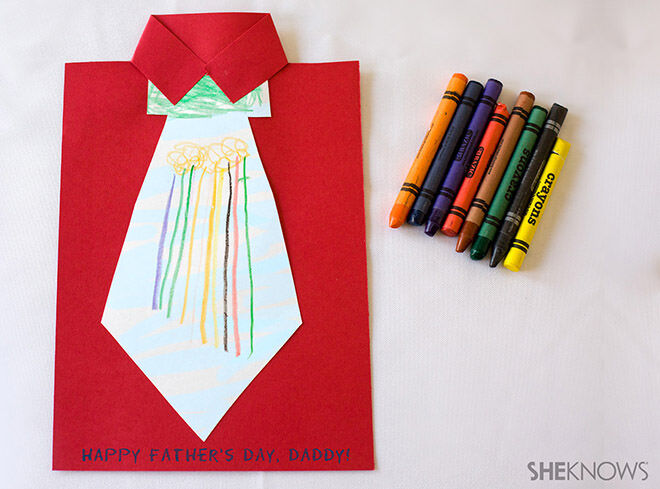 Does daddy wear a tie to work? They wouldn't be allowed to draw all over daddy's ties but on this card the kiddies can go for their life! All the instructions are at She Knows and there is also a superhero card if ties aren't your daddy's thing. (via She Knows)
And the award goes to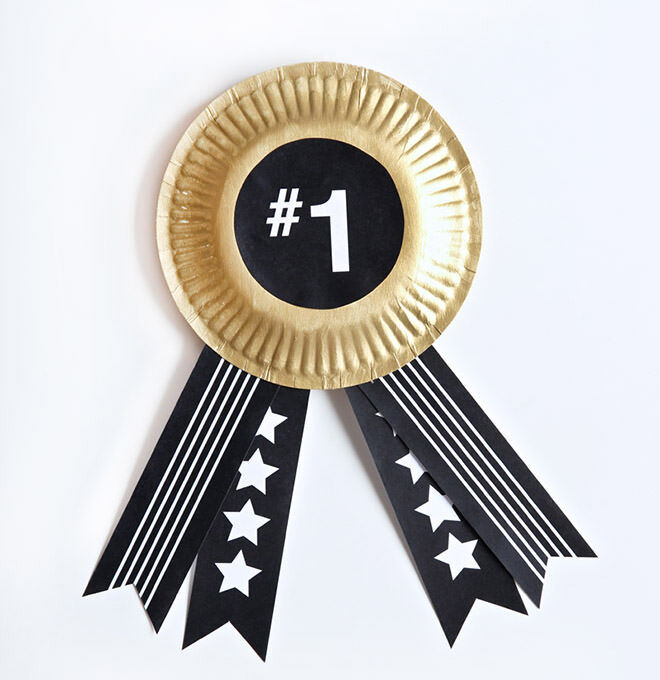 Award dad this Father's Day with a number one plate rosette. Just two plates stuck together with some decoration and dad will be winning this Father's Day! (via Small Fry Blog)
Hands down the best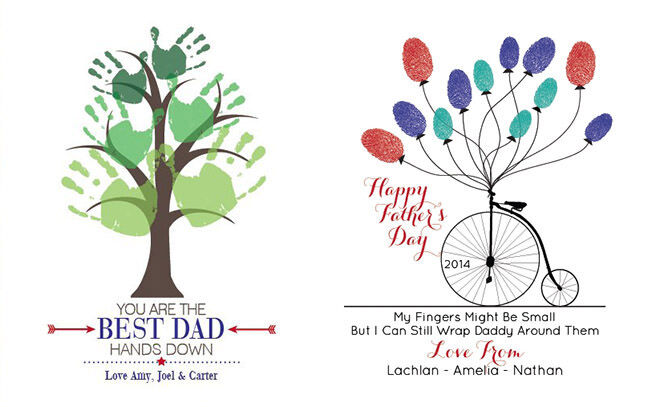 Make your craft a bit more personalised with these printable posters ($15). The guys from Colour and Spice will add the names and the year for you then you print them out at home. Simply add the kid's hand prints or finger prints to finish it off. (via Colour and Spice)
I love you how much?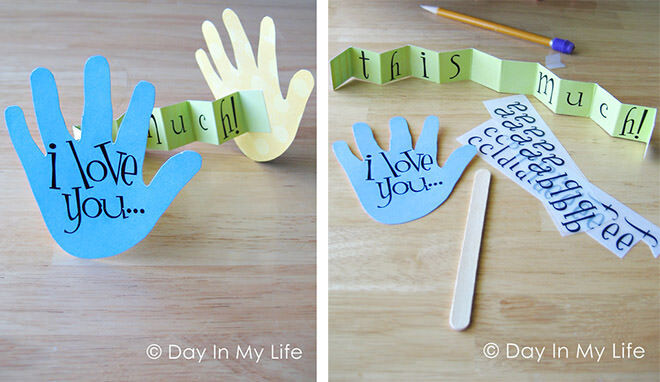 Show dad exactly how much you love him with this easy to make card. You can either transfer the letters on like they have done here or get the kids to do it. A really fun and easy Father's Day card. (via Day in My Life)