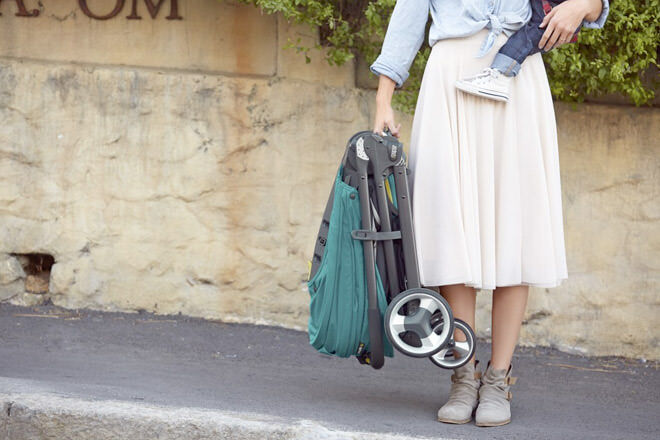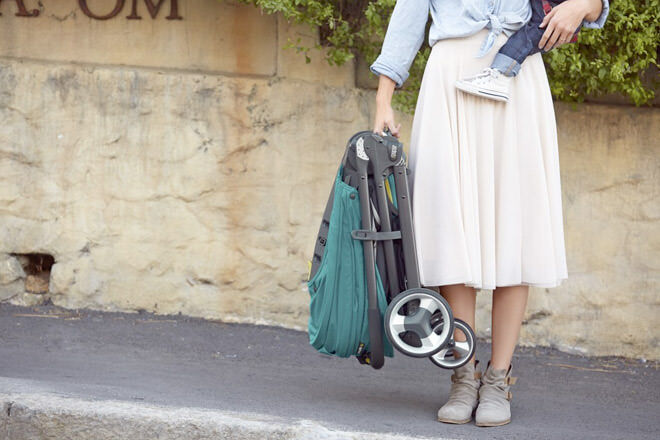 There are some amazing new prams on the market today. So amazing you need a degree in engineering just to open and close them. You have to press this button while you pull this knob and flick this switch all simultaneously.
We don't believe in hard, so we have gone in search of the best prams that can be folded with just one hand.
City life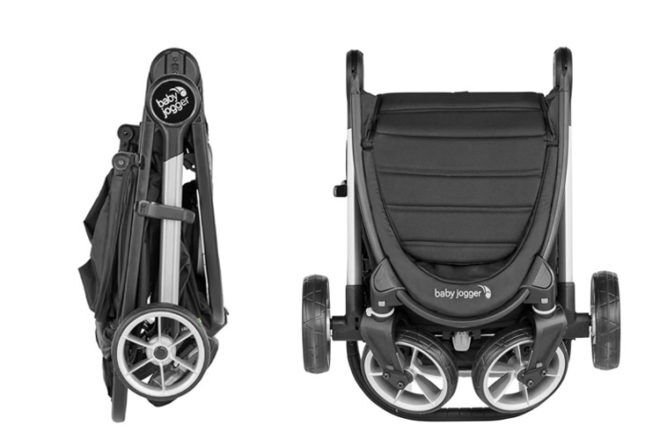 Quick fold technology allows you to fold this stroller in one easy step while still holding your baby. Nimble and ready for a day of adventures, the UV50 canopy, extra-large basket and adjustable calf support are just some of the stand-out features we love about this pram. Suitable from newborn to 22.5kg this 3-wheeler will have you cruising the city in style.
---
Light as air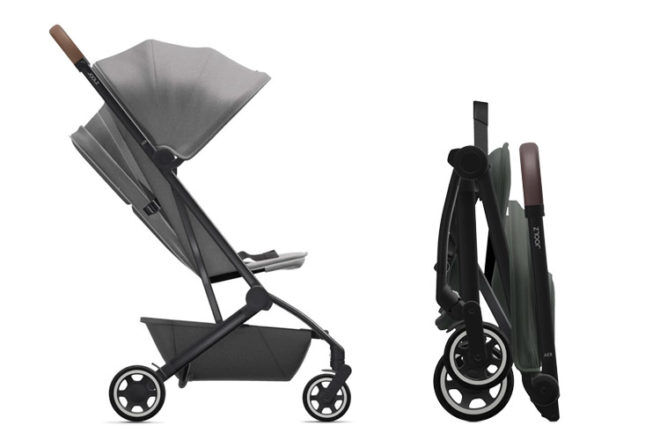 Weighing just 6kg, the Aer folds up quickly and easily, just the way we like it. Light on the scales, this pram has everything we've come to expect from this luxury stroller brand. Elegant design, sleek maneuverability, a luxe leatherette handlebar and a large storage basket to name a few. Suitable from 6 months to 18kg.
---
Keep Zen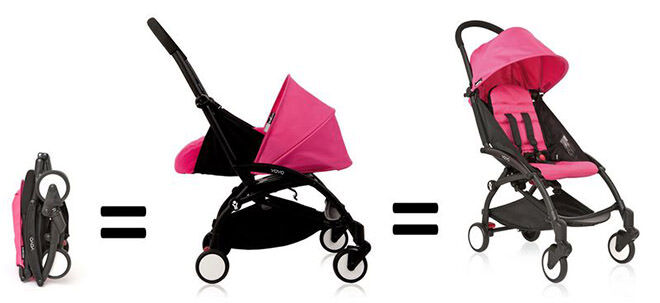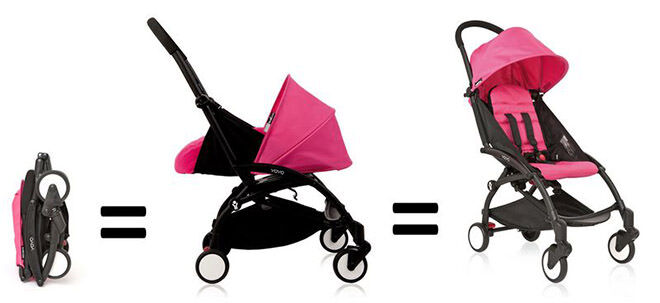 This compact pram is as almost as light as a baby weighing only 6kg. It can be open, closed and pushed all one handed and will take on rough terrain with ease. If you plan to take your baby to see the world this is the pram for you as it is the only one approved for overhead cabin luggage.
---
Scoot around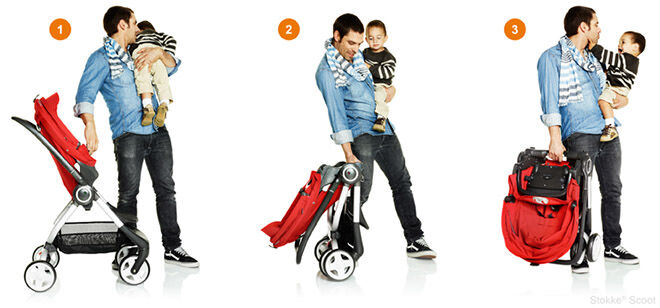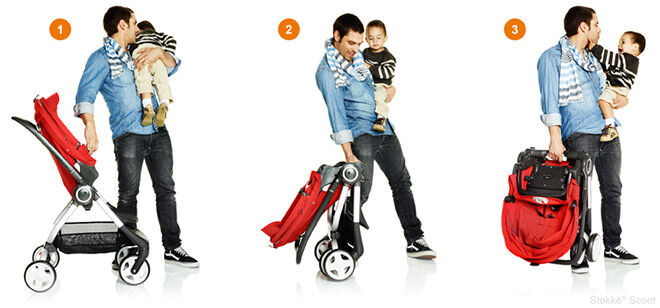 Hold your baby, your shopping or your coffee in one hand and fold your stroller with the other. The Stokke Scoot can be folded with ease and only weighs 11.8kgs. Once folder it is super compact so you will have the stroller in the boot and on your way in no time.
---
Racing in your Maclaren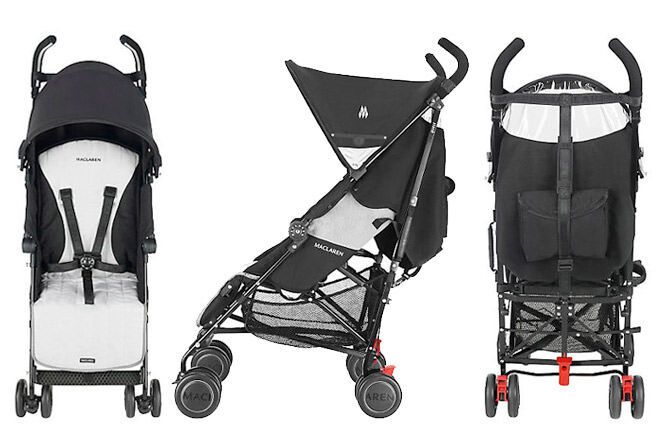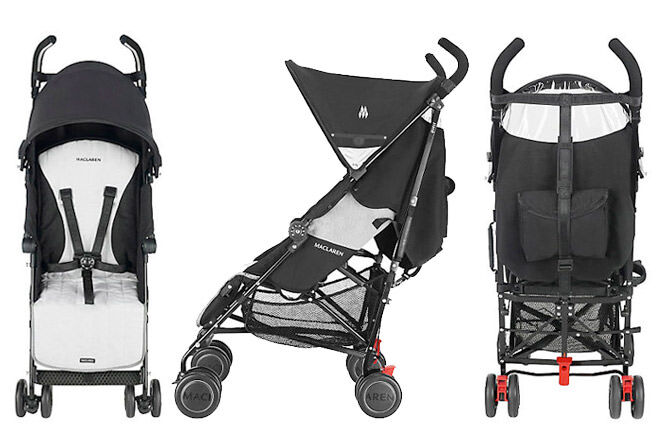 Get in and out of the car with racing car driver speed with the easy to fold and easy to use Maclaren Quest. Extremely light and portable this is the perfect choice for a newborn or toddler. Also, a great stroller to have in the car for those quick shopping trips.
---
Do the flip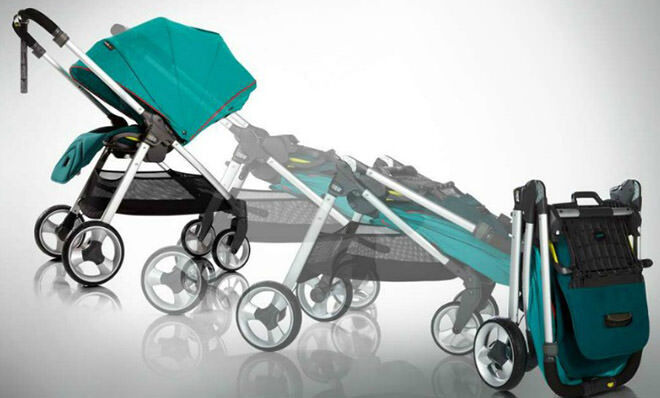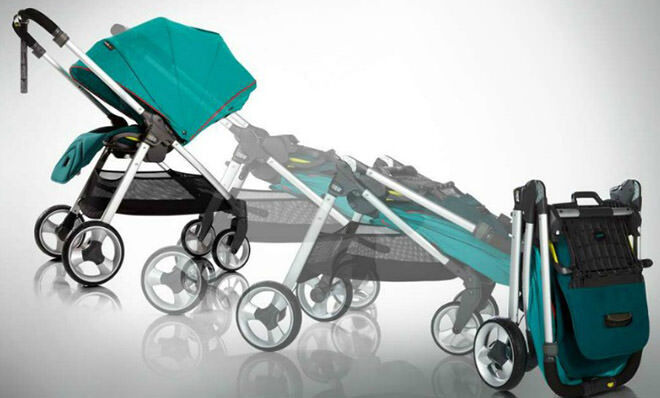 The Armadillo flip by Mama & Papas is so easy to fold you just flip it. It can be folded quickly and easily with one hand no matter what way the seat is facing. No need to upgrade your car either, this is the only pram in the world that folds small enough to fit in the Fiat500.
---
Looking both ways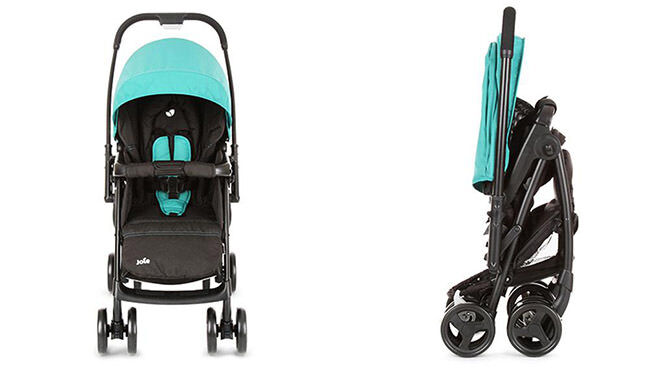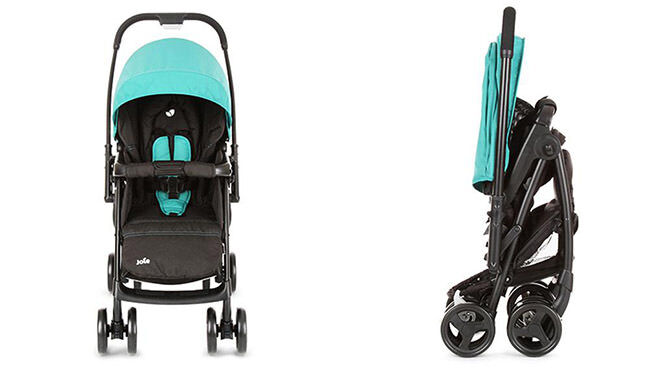 The nifty stroller allows you to choose which way your baby is facing. Whether they want to face you or face the world. This pram is as tough as it is light and will take you from city to rough terrain with no problem. It also folds up in one neat package.
---
Fold it UPPA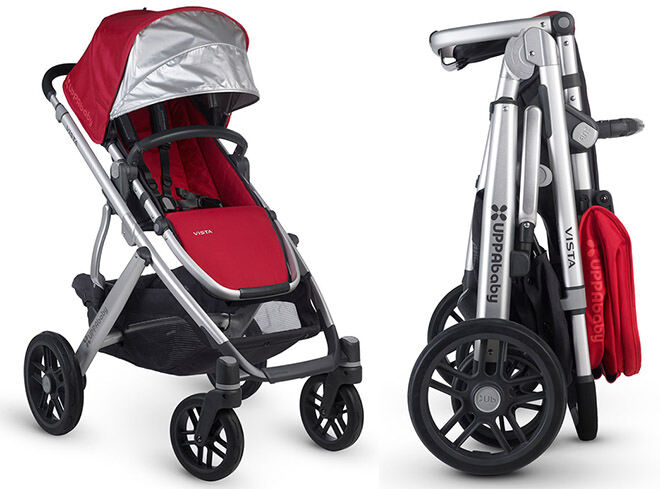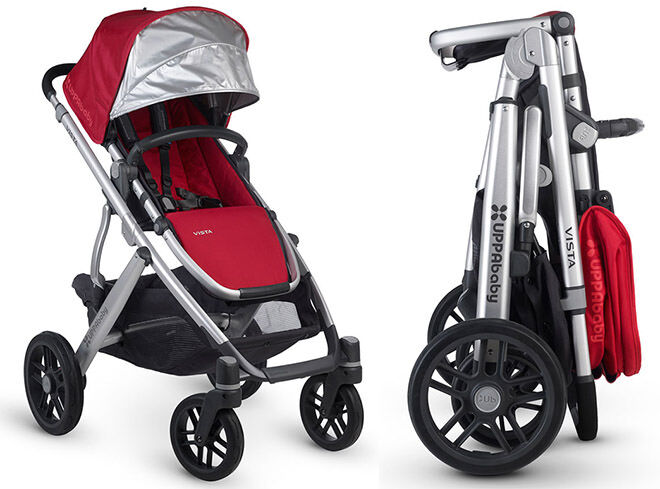 The UPPAbaby Vista stroller can be folded with or without the seat all with one hand. It will also grow with your family and is able to be converted to carry up to three children without getting any wider. This will certainly be an investment in your future family.
---
This post includes affiliates and/or paid inclusions. See our Disclosure Policy.
Know a pram we should add to our list? Contact us and let us know.
Find more baby prams and accessories in these roundups …
Read this: How to clean your pram in five easy steps
Thousands of Aussie mums in our Mum's Grapevine Facebook Groups are asking each other for recommendations on what to buy right now. And you can too! Join today.