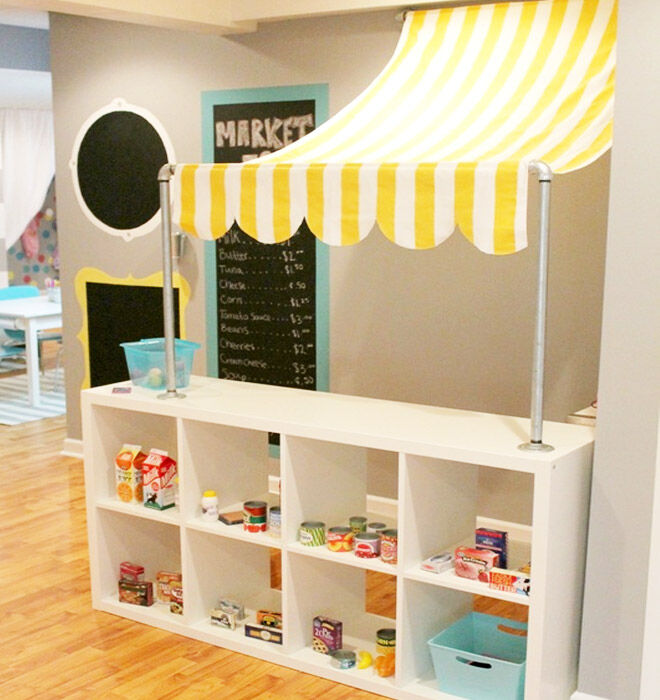 A quick trip to the land of flat packs and Swedish meatballs will show that the folk at IKEA have discontinued their much-loved EXPEDIT shelves. Don't panic, they've replaced them with the new KALLAX storage system – a more kid friendly and durable option that retains all the usefulness of the original system.
Here are 9 of our favourite EXPEDIT IKEA hacks for kid-friendly rooms. May they inspire a weekend project or two at your place.
READ MORE:
• IKEA Hack: 9 ways to makeover the LATT children's table
• 10 crafty Kmart hacks for kids rooms
• Baby's Room: 14 IKEA hacks to pimp your nursery
Let's play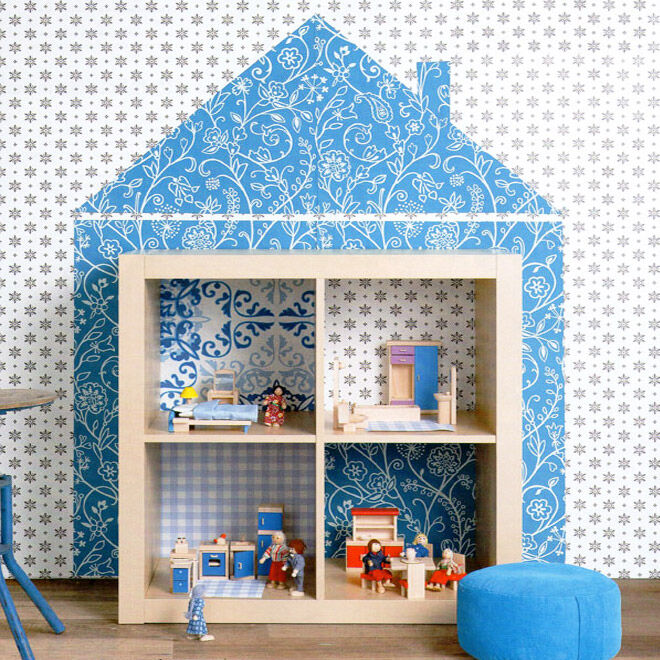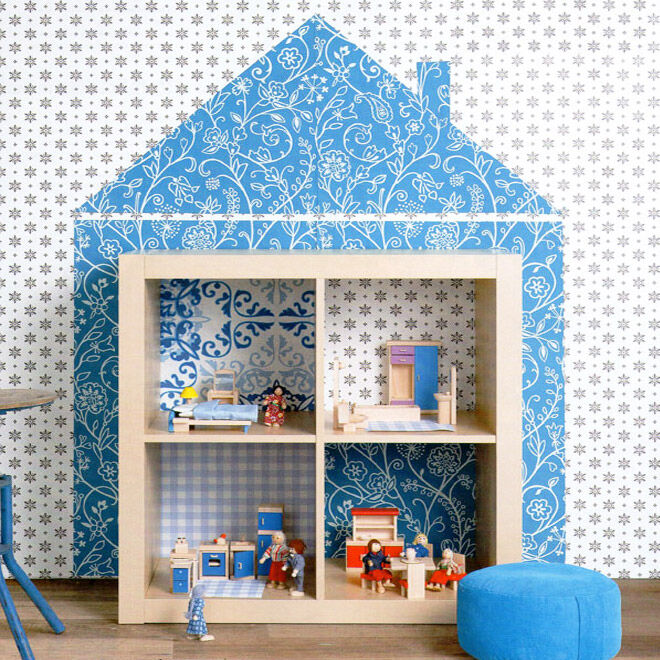 Use some colourful wallpaper, vinyl sheets or gift wrap to create an outline that will bring this easy-peasy doll's house to life. (via Zowieso)
Plane brilliant!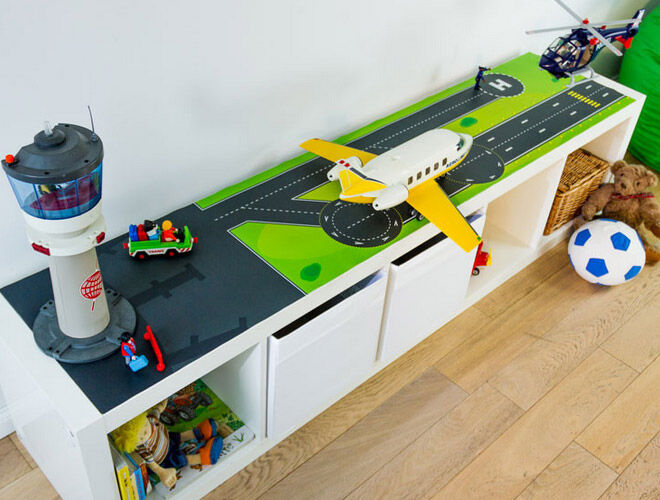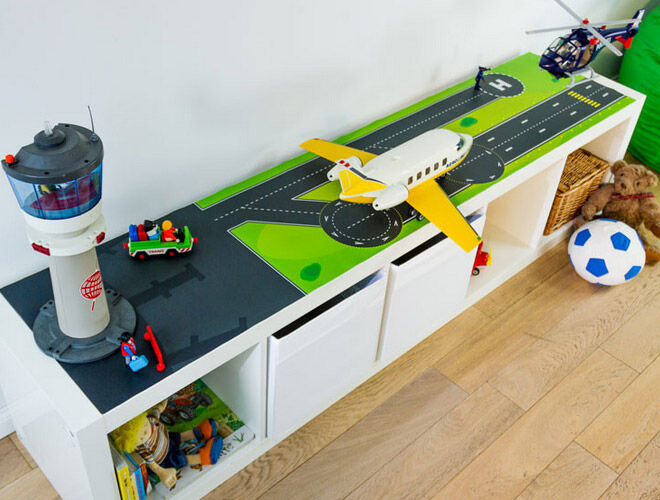 The top of this KALLAX unit has been transformed into a convenient landing strip for toy planes and helicopters while the bottom remains a useful storage solution. You could replicate this with washi tape or paint it on. (via Limmaland)
Store and display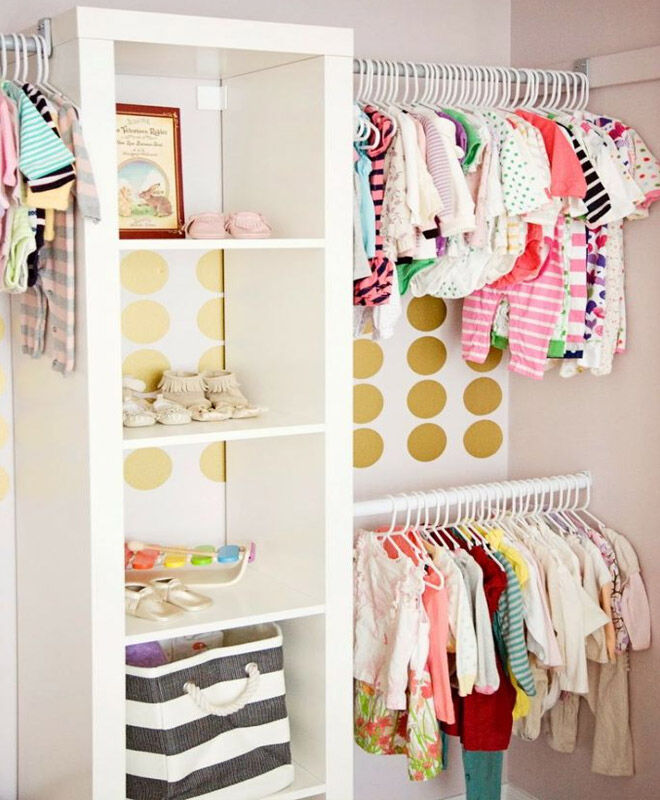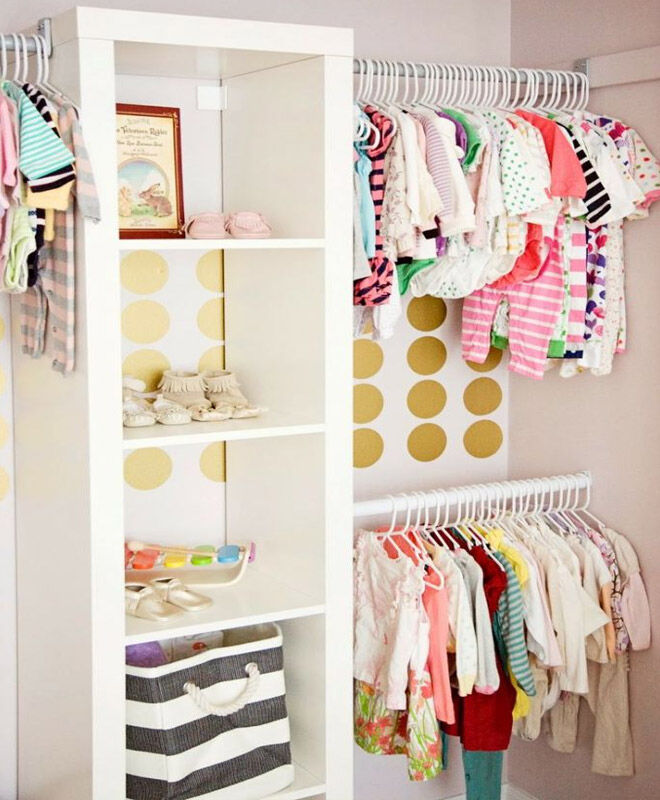 The KALLAX will display your sweetest baby items beautifully in this open wardrobe layout. (via HOMEDIT)
Bench seat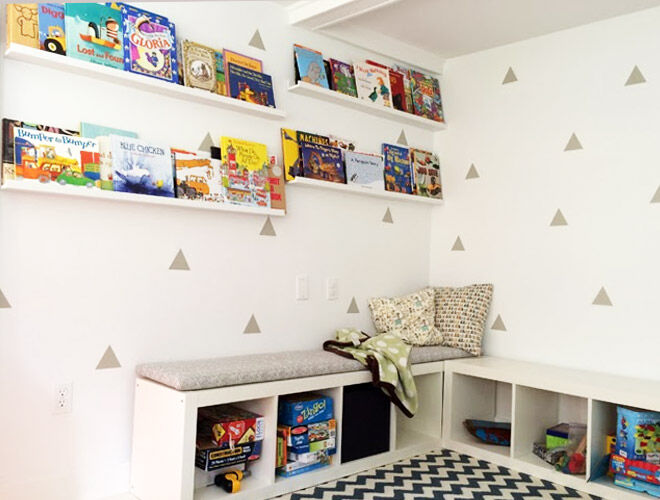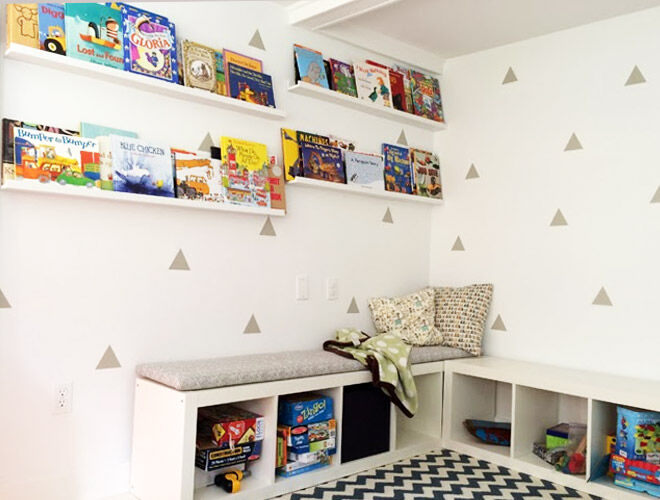 Turn the KALLAX on its side and add a bench seat cushion (a sheepskin rug would also work well) to make it into a great resting spot for little bottoms. (via Campestral)
Play and display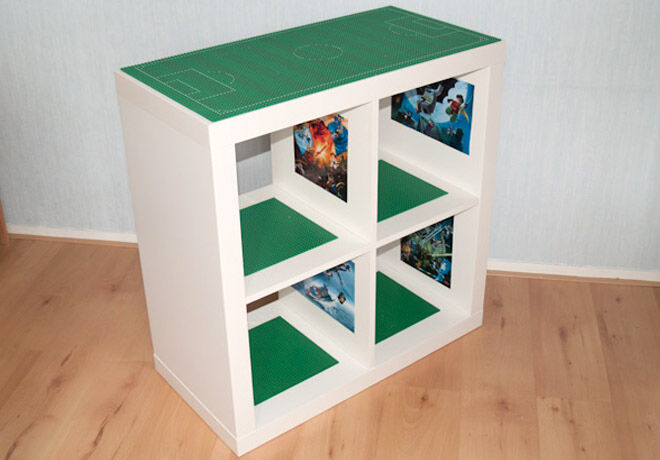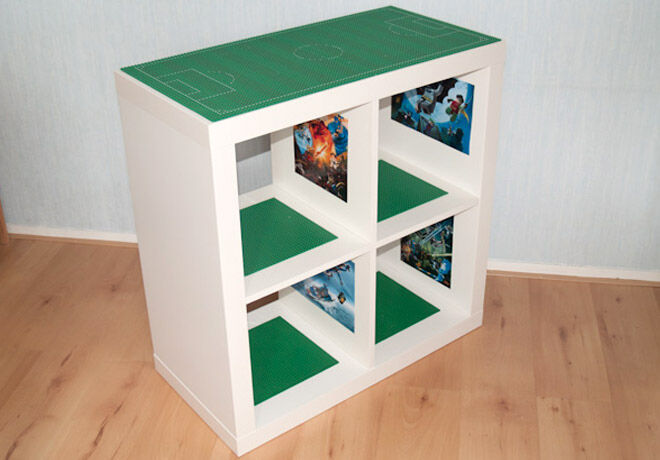 This clever cookie has glued some base plates to the top of the IKEA KALLAX to turn it into every Lego lover's dream play and display station. Simply use the shelves below to display finished Lego masterpieces while construction occurs above. (via IKEA Hackers)
Colour me up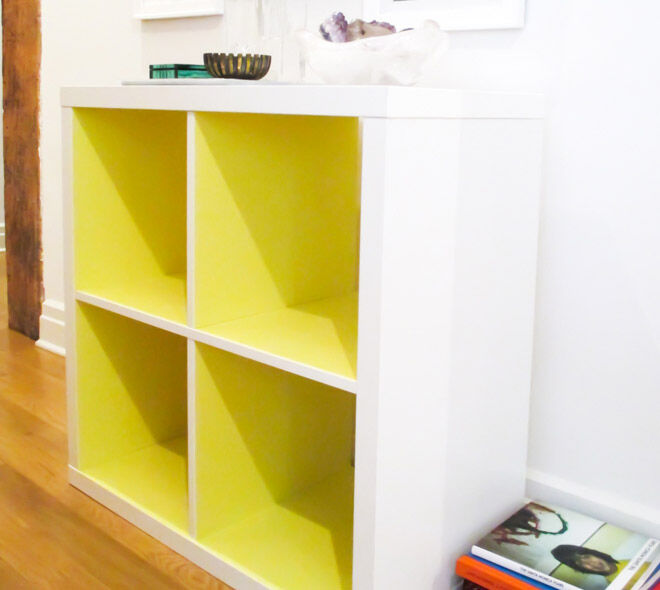 Use contact/vinyl sheets to pimp up your white KALLAX unit with a splash of colour! (via Flax & Twine)
Portable play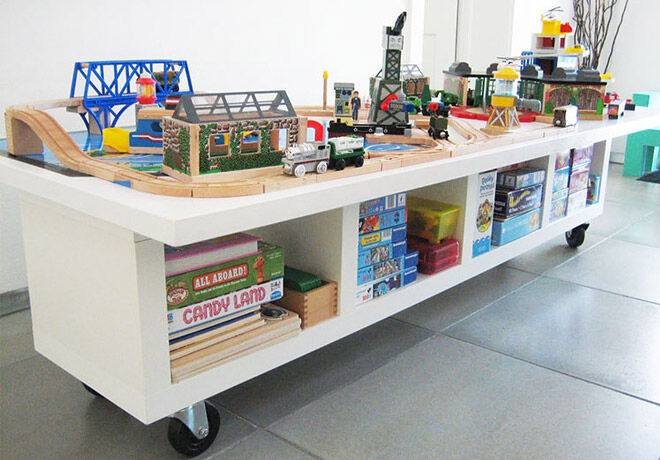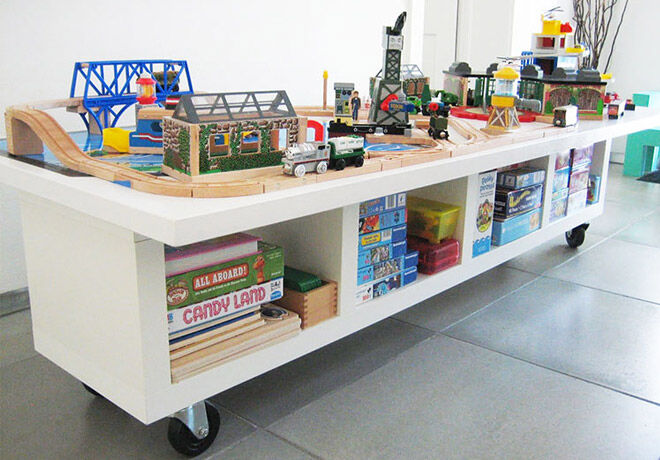 Lie the KALLAX horizontal, top it with a door if you want to extend the play area, add some castor wheels (so you can wheel that baby wherever you need it) and voila, you have a portable play area for the kidlets. (via IKEA Hackers)
Off to market we go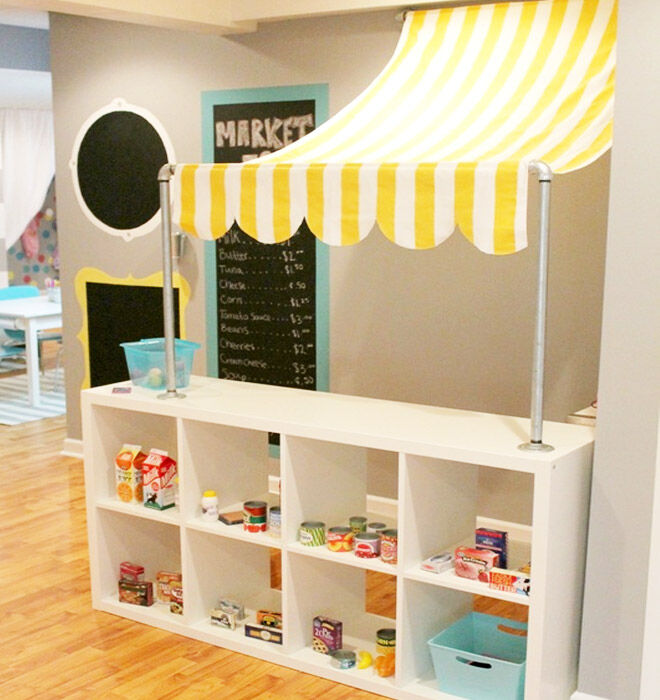 Need bread and milk? Pick it up from this sweet market stall complete with its own bright yellow awning. (via Pear Design Studio)
Change table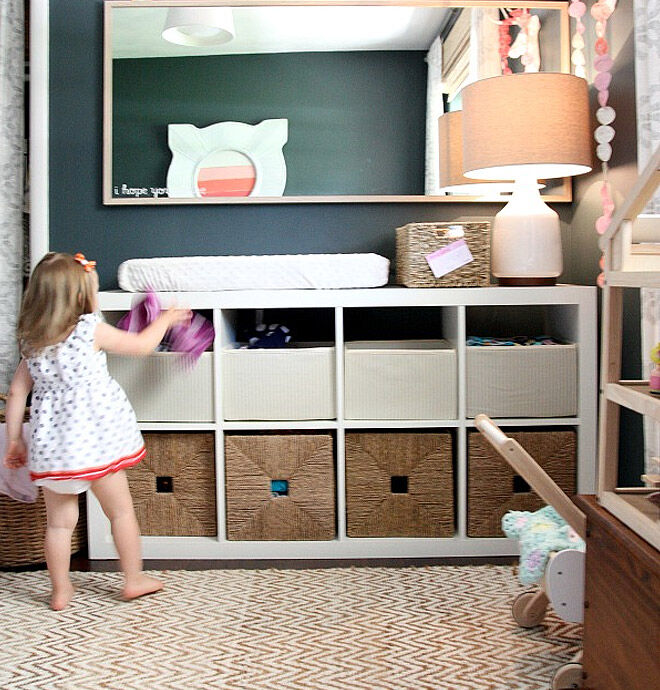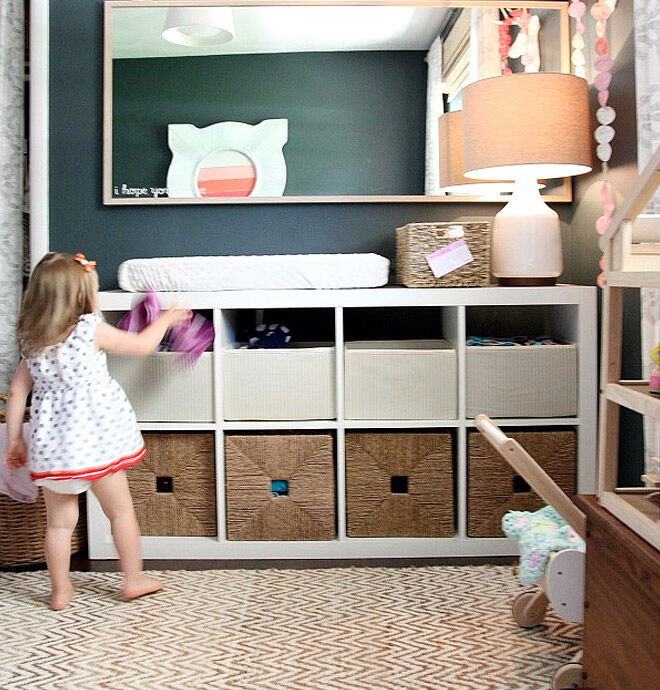 No need to negotiate a wriggly baby while you try and remember where you stashed those emergency nappies – turn your KALLAX horizontal to use it as a change station with a heap of storage underneath for all those nappies, wipes, lotions and potions! (via House Tweaking)
READ MORE:
• IKEA Hack: 9 ways to makeover the LATT children's table
• 10 crafty Kmart hacks for kids rooms
• Baby's Room: 14 IKEA hacks to pimp your nursery