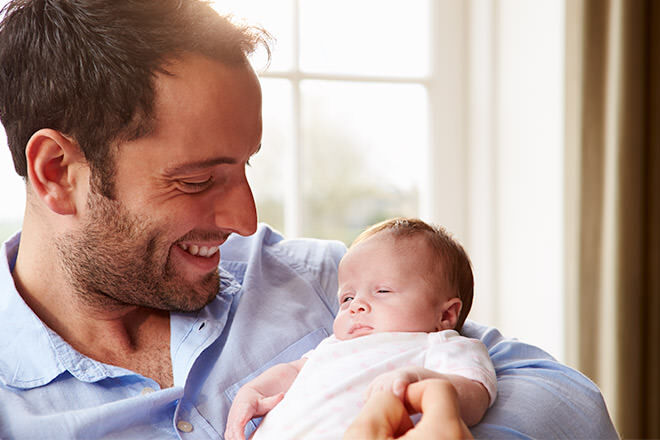 New dads may be lacking in sleep but the love for their new bundle of joy more than makes up for it. Spoil them with something they can treasure forever and look back on when bub is baby no more.
Here are our top gifts for new dads.
FREE BONUS: 
Click to download our handy guide
100 awesome gift ideas for dads

Cheap and cheerful …
Photo frame
Personalised keyring
Coffe mug with kids photos
Matching t-shirts
Ear plugs
Apron
Bath toys
Memory book
Splash out …
Gold class tickets
Baby carrier
DSL Camera
A night out
Leather nappy bag
Personalised cuff links
Photography course
Dad & Bub swimming lessons

A year in pictures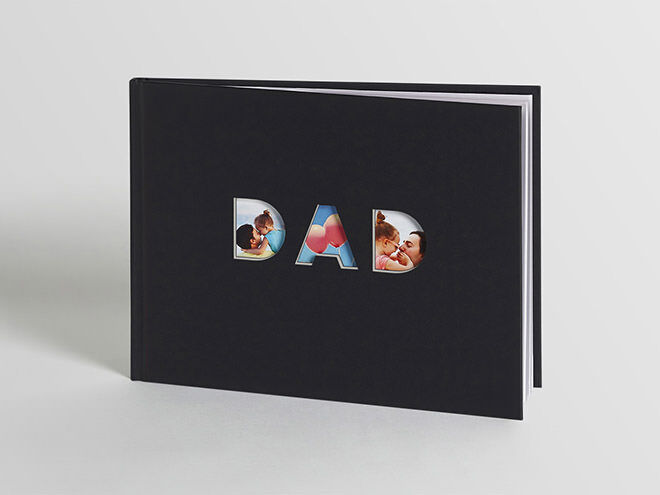 Photo book ($30): Put together a collection of pictures to commemorate dad's first year as a father. It's something that can be brought out every year to remember that very special time.
Printed and precious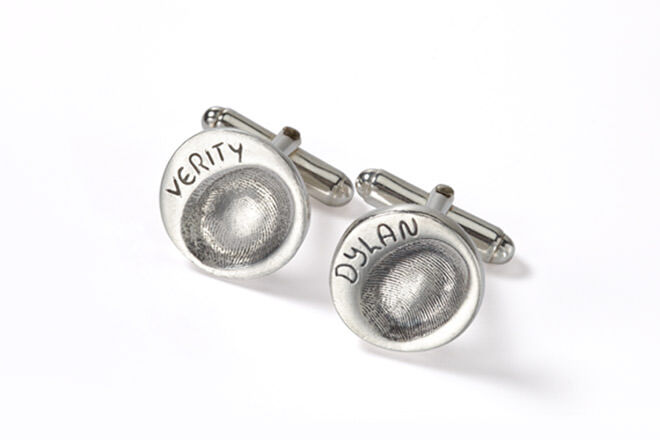 Personalised Cufflinks ($185): There's nothing like giving dad a tiny piece of the little person he loves. For a truly unique gift we love these hand-crafted fingerprint cufflinks – A cool combination of sentiment and style for a new dad.
Keep baby close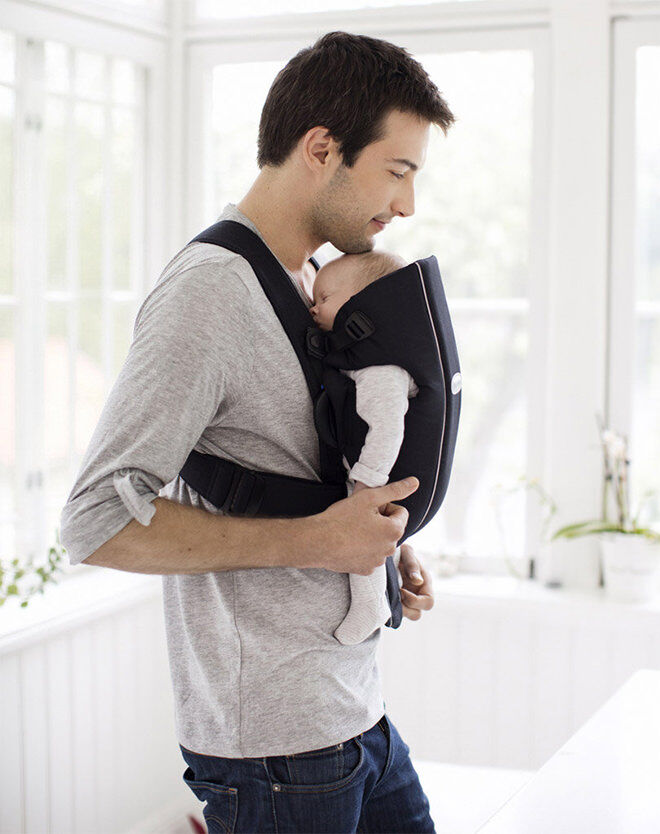 Baby Carrier ($129.95): We all know the benefits of carrying baby and dad should be able to benefit as well. Get him a baby carrier so he can enjoy the closeness, and as a bonus it will give you a break (win, win!).
Snap!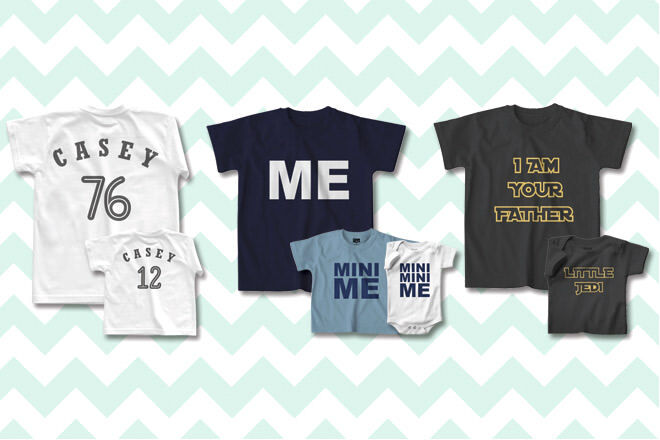 Father & Son Tees (from $22.92): There will be no question who the dad is with these adorable father and son tees. Whether he's a Super Dad or the ultimate boss, these guys have got a tee for every Dad and their mini me.
Being a Daddy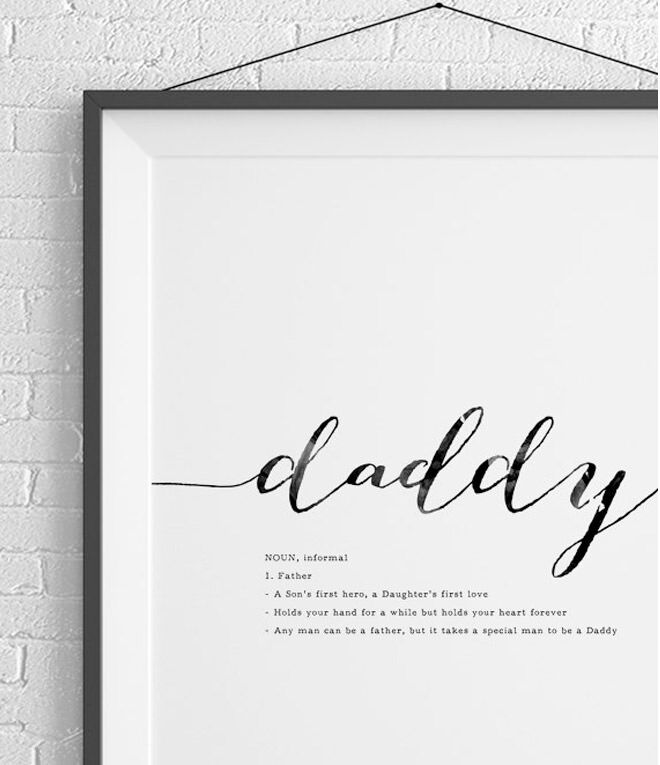 Daddy Print ($25): Being a dad means lots of things but most of all that dad can hold his children in his heart forever. Give the daddy in your life this print to remind him how special he is.
Capturing a moment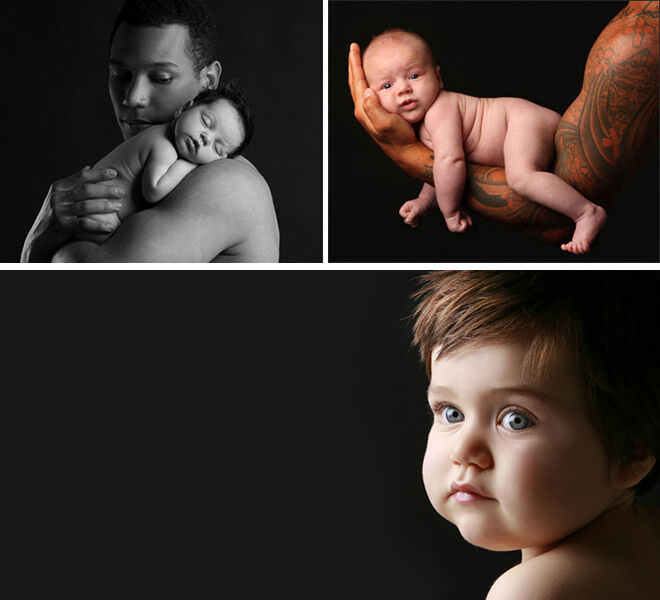 Professional photo session: There's nothing more beautiful than photos of dad and baby. Book a session with Morffew or find a local photographer to capture those special moments.
Carry them in your pocket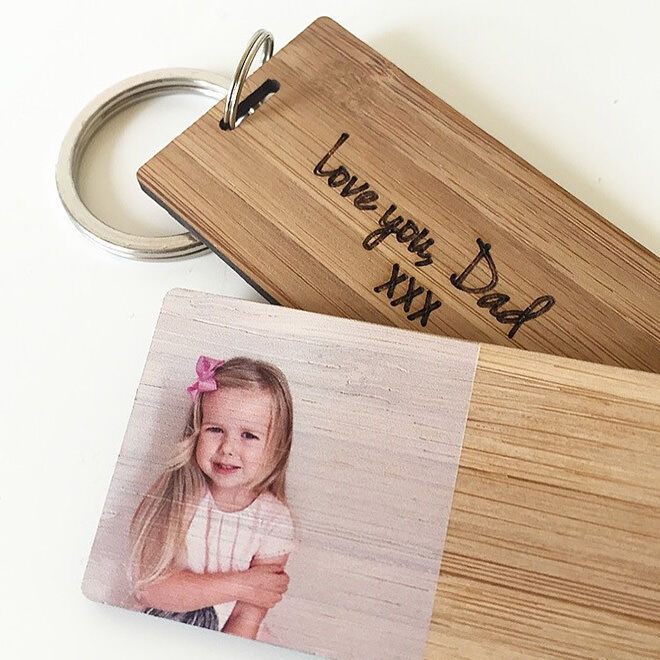 Personalised bamboo key chain ($20): Personalise these bamboo key rings especially for dad. Choose a loving message and upload a photo that dad will want to carry everywhere with him.
The man bag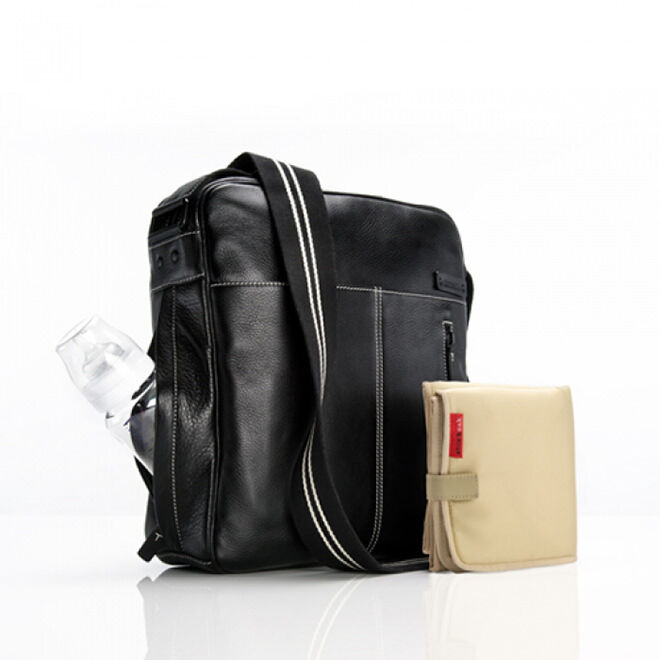 Storkstak Jamie bag ($329): Babies come with a lot of stuff and dads need to carry it in style too. Brad Pitt was a fan of this bag and we can see why. Oozing with style any dad would be proud to be carrying this on his shoulder.
Memories at hand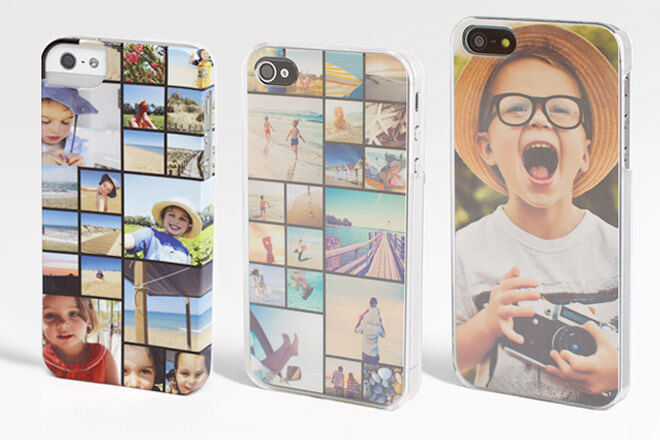 Personalised iPhone photo case (from $32.95): Cover dads phone in memories of precious moments. It's a sentimental gift idea and great for when dad can't be at home to admire bub's face in the flesh.
Born with a silver spoon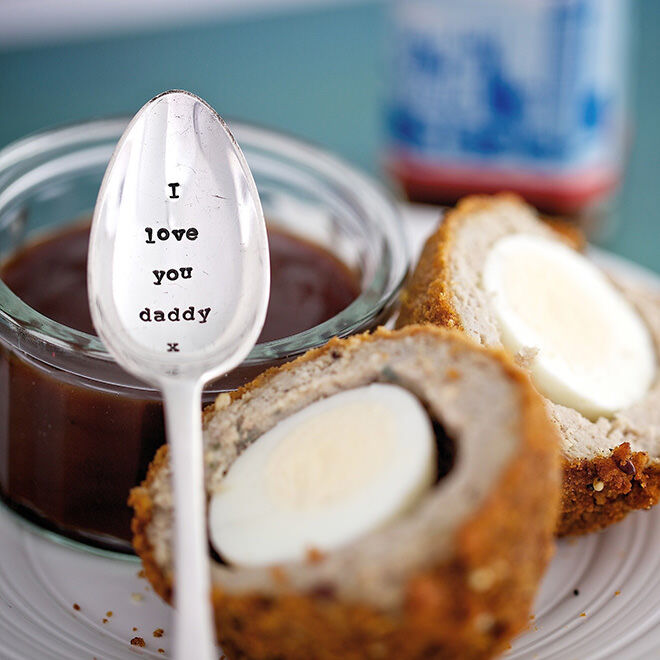 Silver-plated spoon ($32): Dad can stir his tea, have his breakfast or spoon his yoghurt every morning with his very own vintage hand stamped spoon. For dad's who like the finer things in life.
For more gift ideas see:
Top 10 gift ideas for dapper dads
Top 10 gift ideas for foodie dads
Top 10 gift ideas for techie dads
Top 10 gift ideas for outdoor dads
Top 10 gift ideas for sporty dads
FREE BONUS: 
Click to download our handy guide
100 awesome gift ideas for dads