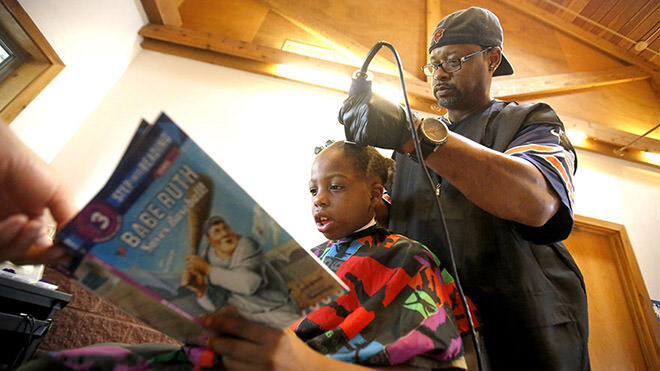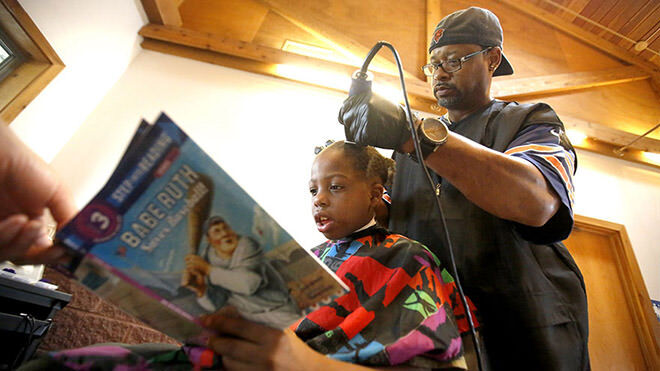 Sometimes you read a story that warms your heart right to the middle.
Barber Courtney Holmes from Iowa realised that for some kids learning to read didn't always come easily. So he decided to do something about it. He offers free haircuts to any child if they read to him.
Courtney tells the kids to pick a book they might like to read and if they get stuck on any words he helps them out and they read the book together. He has been amazed by the number of kids he now has lining up in his shop to get a free haircut while getting stuck into a good book.
What a wonderful way to help instil a love of reading for all children.
(via Huffington Post)