Everyone has a favourite breakfast cereal, but have you ever tried experimenting with your early morning must-have? Whether you're baking with the kids or re-living a childhood dream, say bye-bye to eating from a bowl!
Here are 11 fun and delicious things to make with cereal.
Stick it!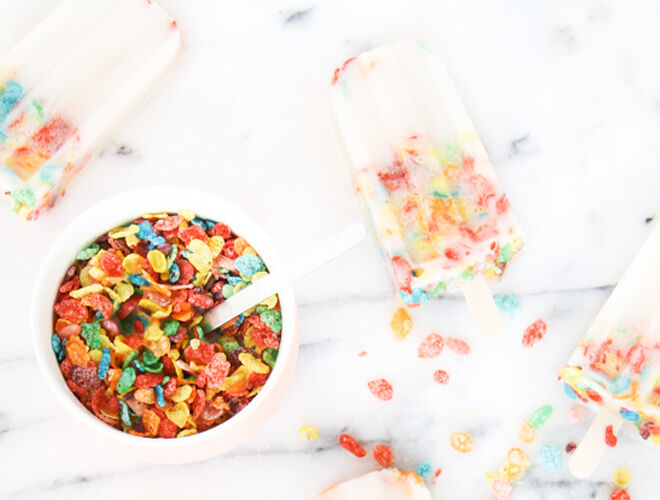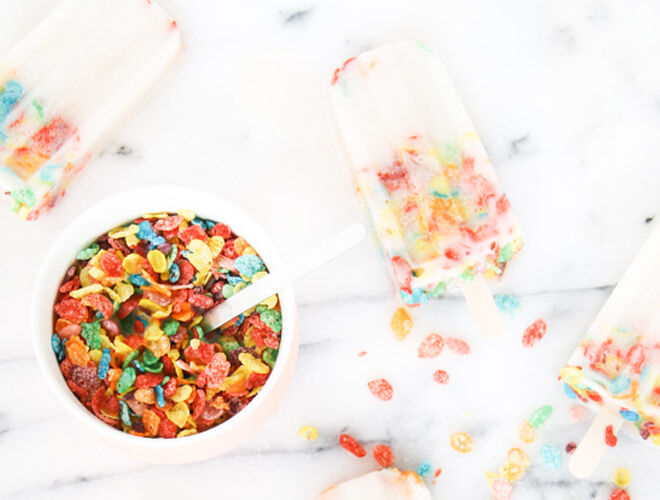 Cereal popsicles: Cool down amidst the morning madness with a fro-yo take on the breakfast bowl. No spills with this one! (via Paper & Stitch)
Muesli makeover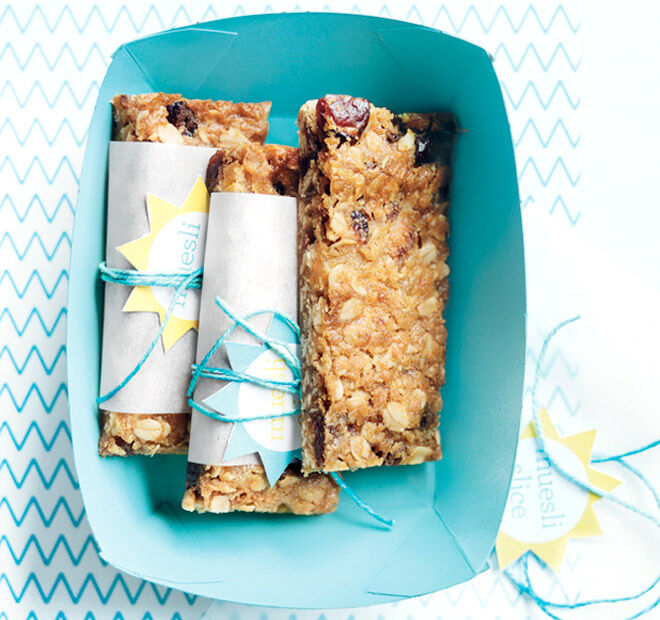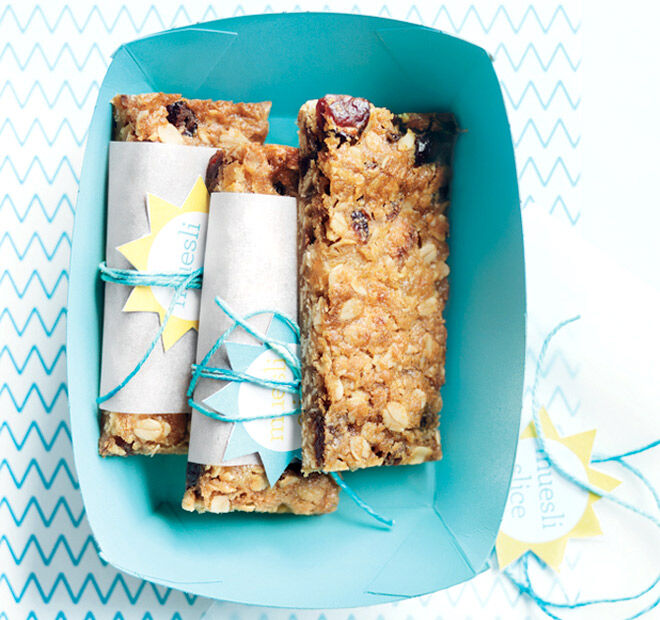 Muesli slice: Oats, dried fruits and a drizzle of golden syrup makes for a tasty porridge in winter, but come summer time combine your favourite flavours for a snack-sized slice. (via Donna Hay)
Cinnamon crunch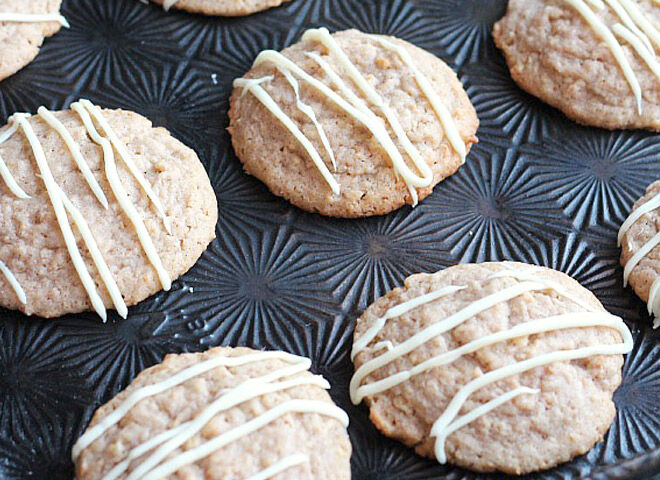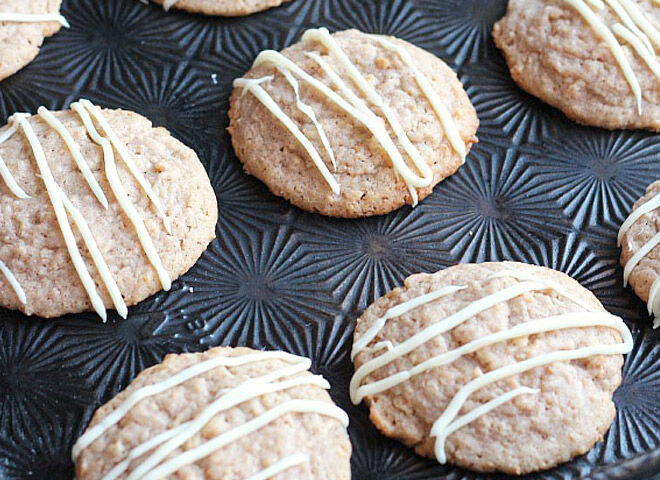 Cinnamon toast crunch cookies: Sure, it tastes great with a dash of cold milk, but ever thought about smashing up your cereal? Those crunchy crumbs take cookies to the next level! (via Cookies and Cups)
Chocolate coated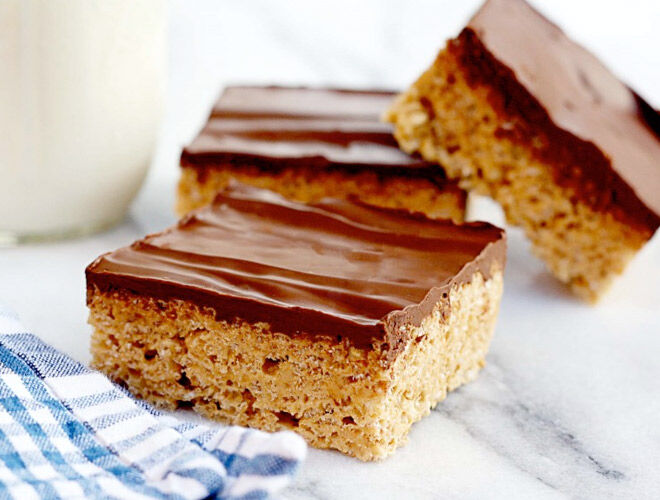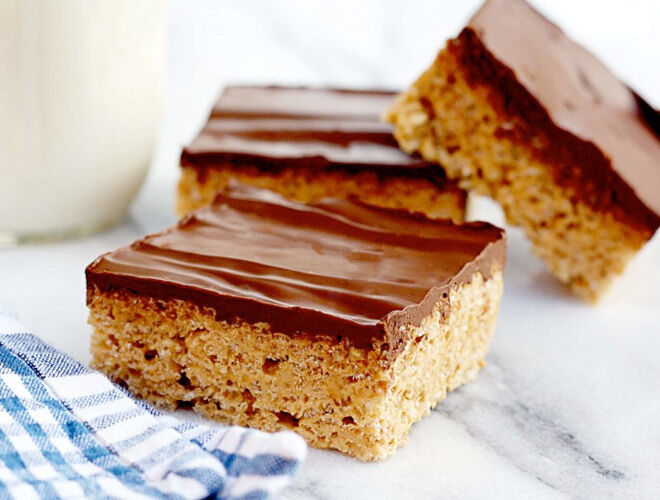 Salted caramel chocolate Rice Krispie treats: Forget the kids for a second, this right here is all about Mum. The kid-friendly 'krispie cake' just got pimped with dark chocolate and salted caramel, and we're totally in love. (via In Sock Monkey Slippers)
French toast fancy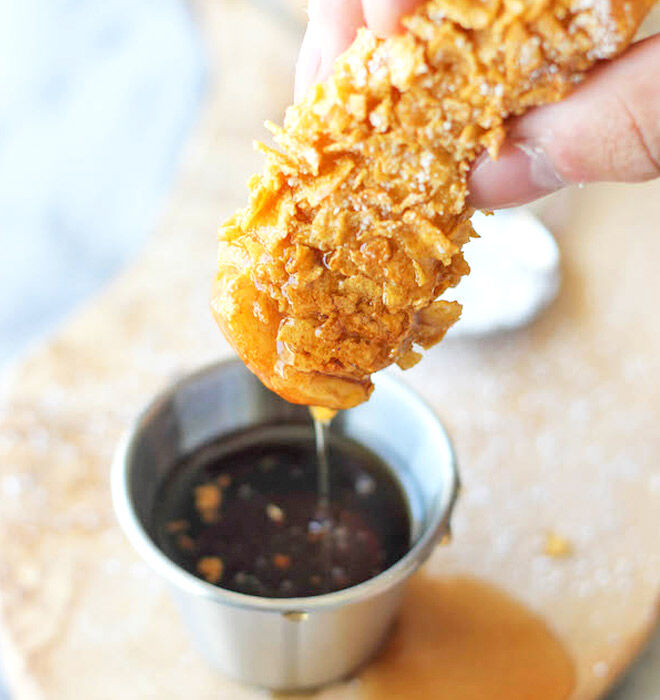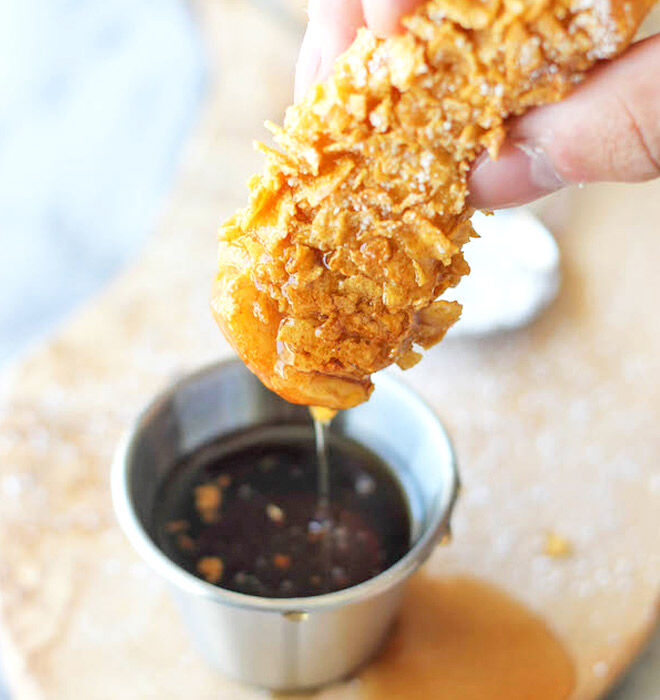 Corn Flakes French toast sticks: Oh my giddy aunt! The Corn Flake crust is here to transform everything you thought you knew about French toast. You're so welcome. (via Damn Delicious)
Cheers!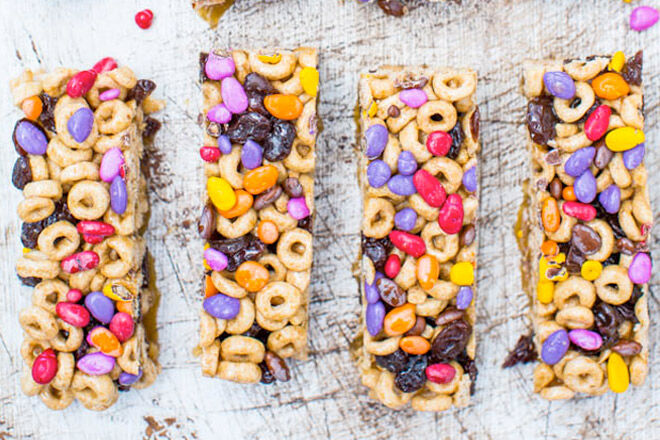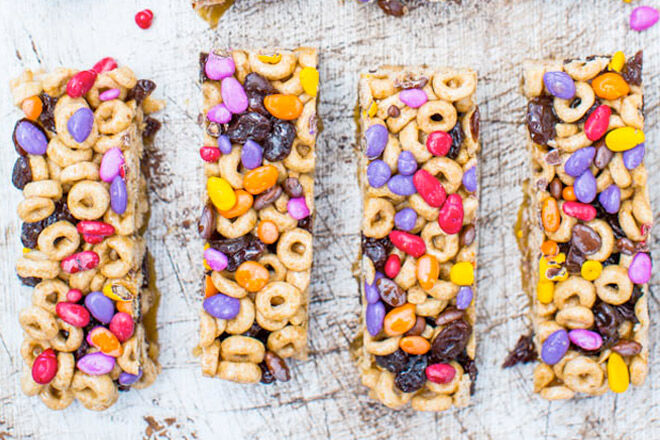 No bake honey nut cheerios snack bars: One clever cat gave those tiny little O's a facelift and gosh they look pretty! Use plain Cherrios for a nut-free version and you've got a sure-fire hit for the lunch box. (via Averie Cooks)
Rice bubbles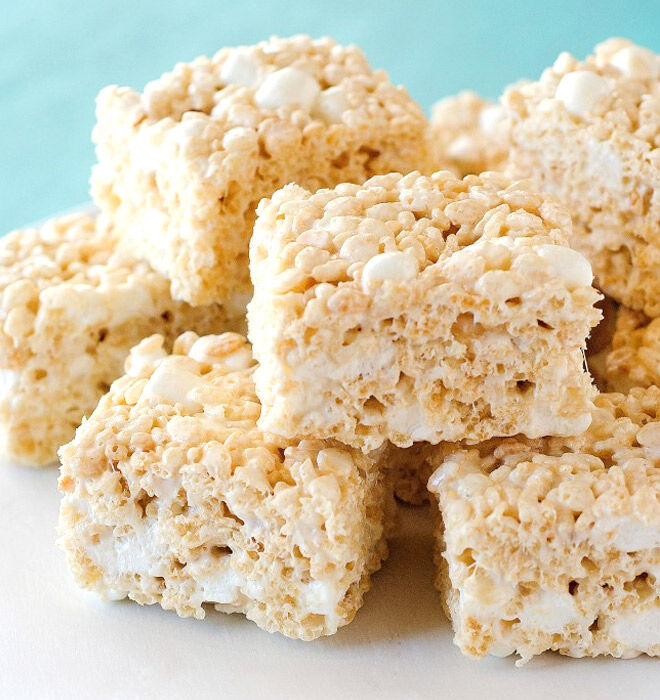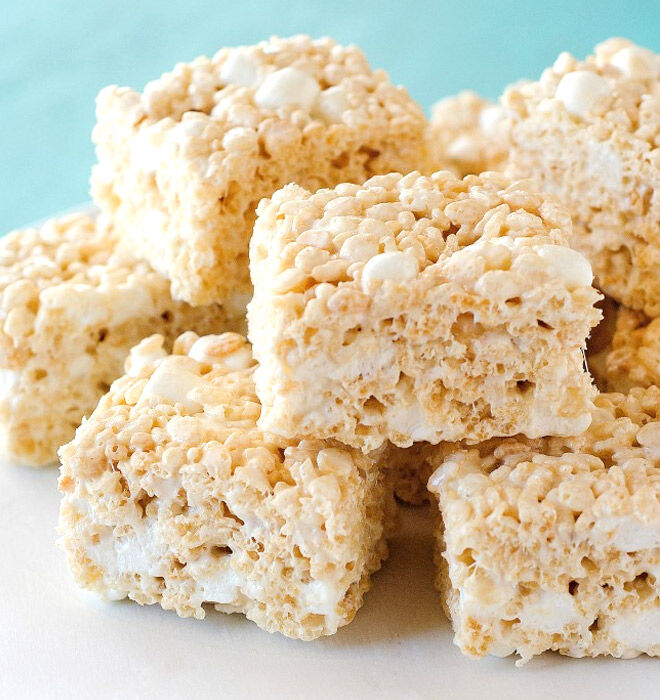 Rice Krispie treats: Since when has extra marshmallows ever been a bad thing? Not now, not ever. For party treats and afternoon tea, this square is perfection. (via Life in the Lofthouse)
Snack attack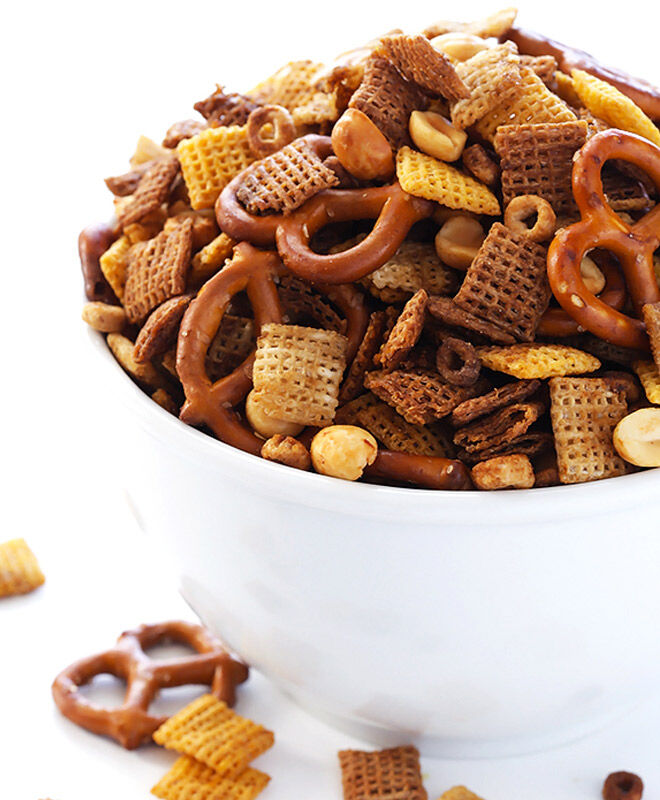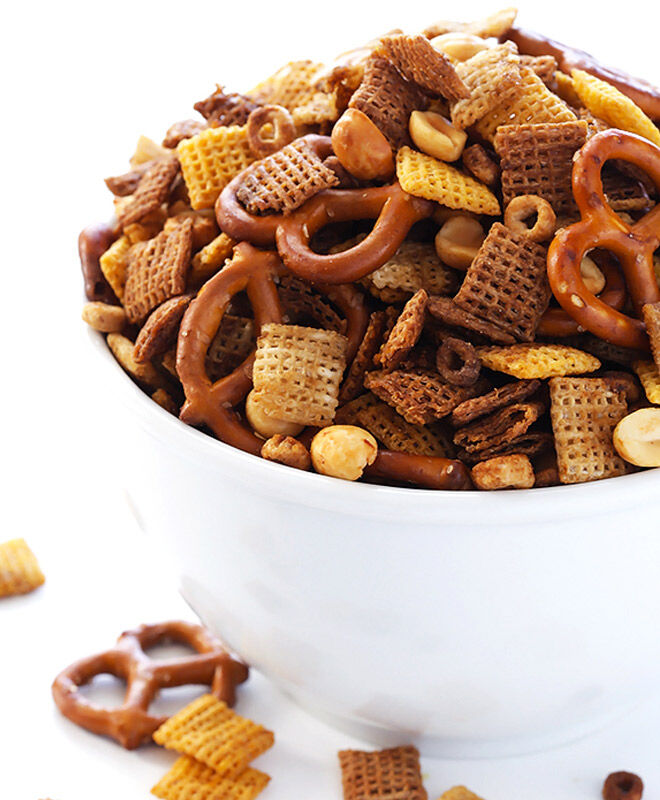 Slow cooker Chex mix: Here to prove that cereal can be just as irresistible when savoury, this bowl of crunchy clusters has late-night nibble written all over it. (via Gimme Some Oven)
Granola to go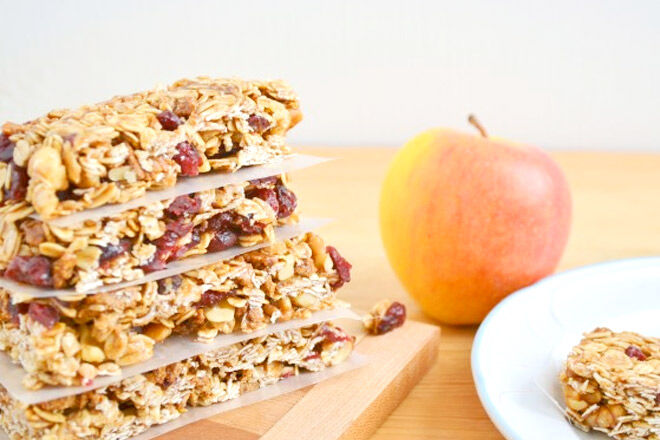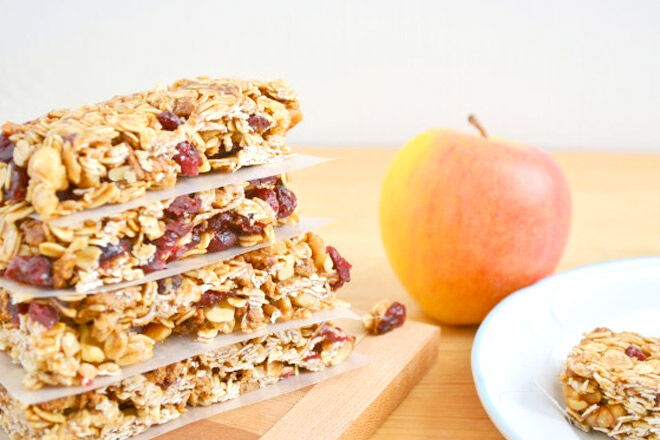 Chewy cinnamon cranberry granola-bars: Dairy-free, nut-free and full of flavour these chewy bars can be ready to go in less than an hour. Consider your last-minute Sunday bake for school sorted! (via Food Doodles)
Dunkin' delights
Cereal cake donuts: The only way to stop the cereal from falling off these dangerously delicious donuts is to eat them immediately. And we're totally OK with that. (via Humming Bird High)
Balls of yum
Honey muesli balls: Roll these bite-sized snacks straight into the lunch box. They're nut-free, naturally sweetened and will keep rumbling tummies happy till home time.
READ MORE:
• Stick'em up! 17 fun foods to put on sticks
• 15 after dinner treats you can make in under 5 minutes
• 7 clever ways to use leftover sandwich crusts