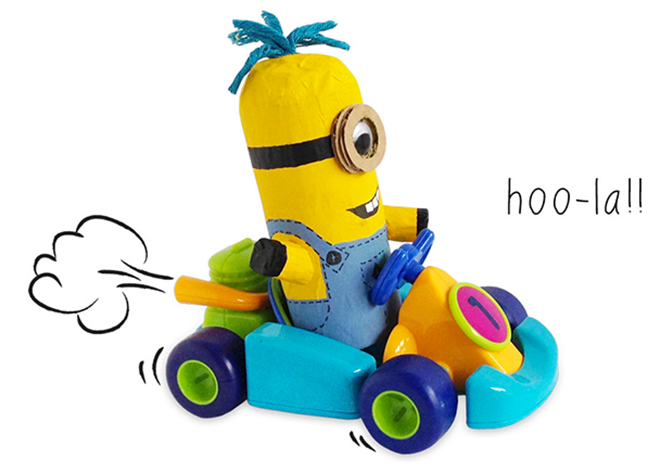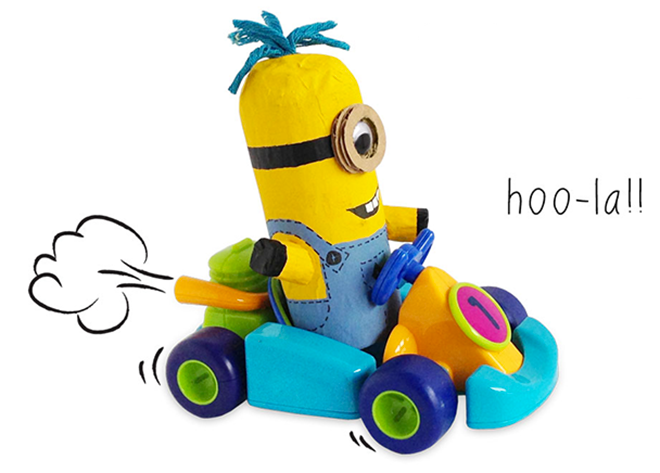 Can we hear a bannannaa? If everyone has gone Minion mad in your house, we've got your back. From toilet rolls to homemade slime we've found a whole host of yellow, Minion-y covered crafts to keep your mini Minions entertained for hours and hours.
Here are our top 11 Minion-themed crafts for your pint-sized supervillans.
Toilet Minion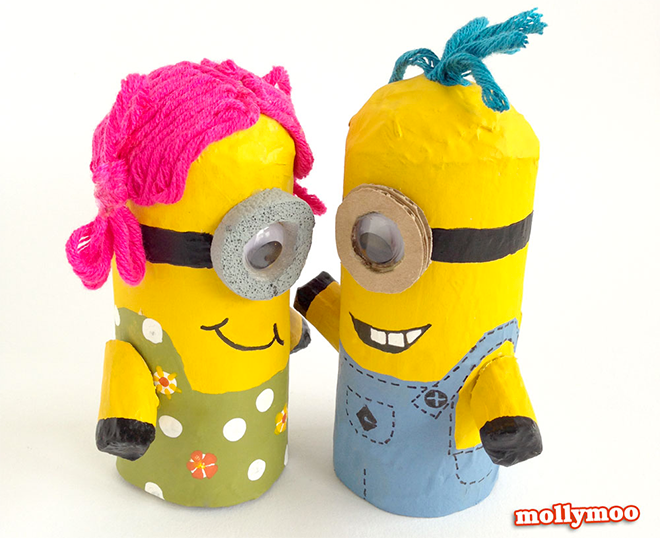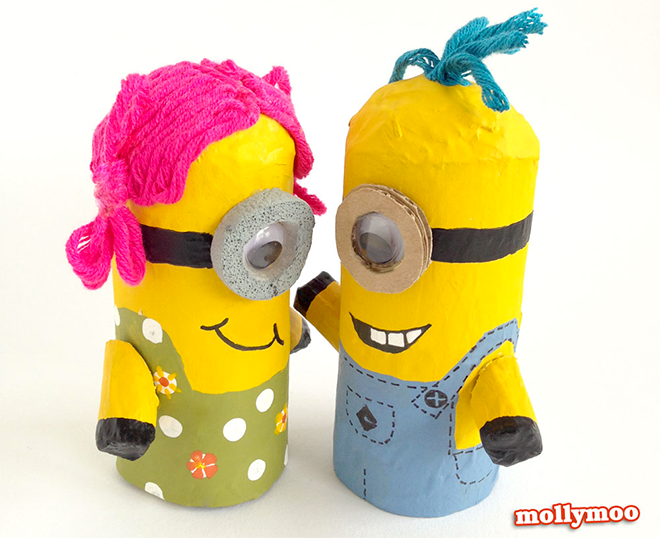 Turn your toilet paper rolls into Minions. This simple craft will keep Minion fans busy for hours. You might need to give them a hand cutting out the paper accessories but the kids can do the rest. (via Molly Moo Craft)
Surprise Minion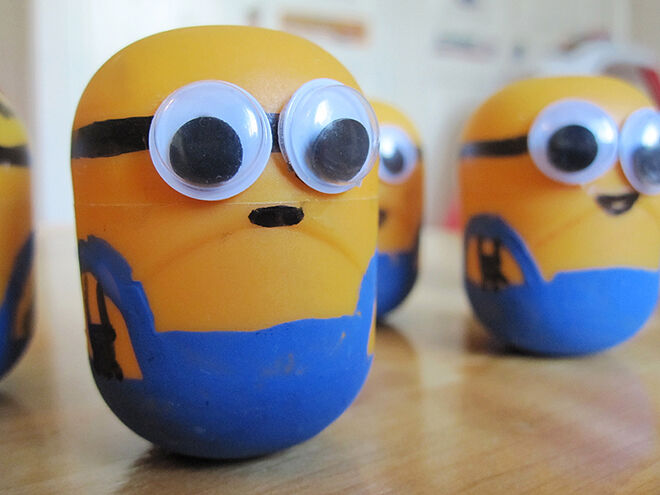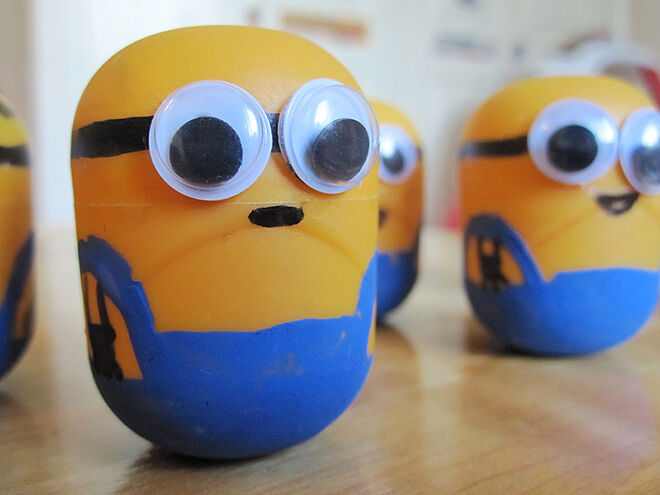 Love kinder surprise? Don't throw away those little yellow containers – make them into Minions! Use blue paint to do the overalls and black texta to make the hair and eyes. Check out Brandon's adventure for all the instructions on how to make these cute little fellas.
Lego Minion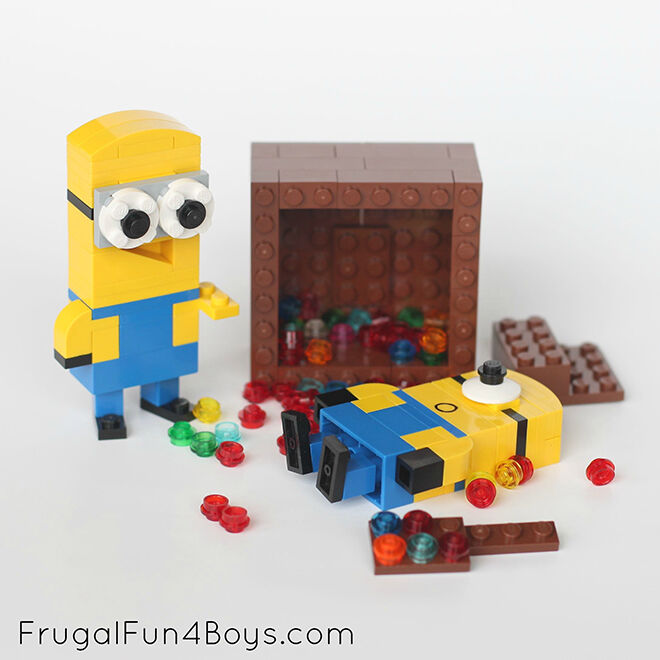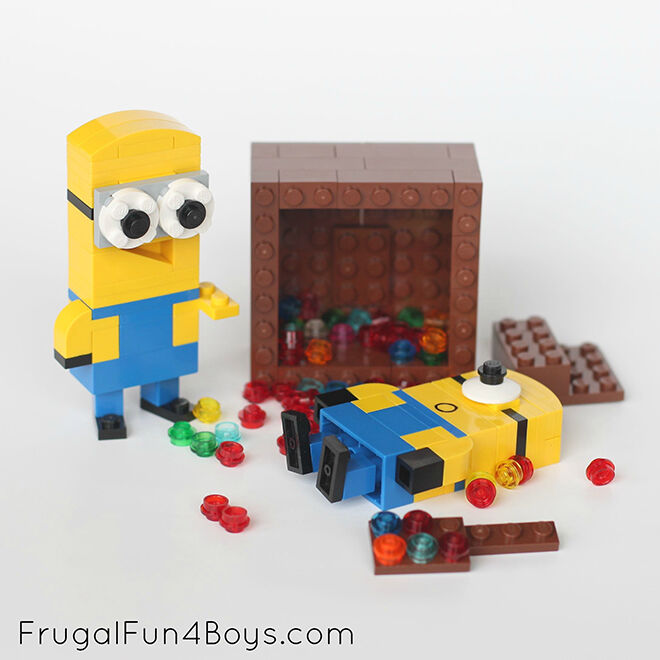 Merge the kiddies love of lego and with their love of Minions. Frugal fun for boys has step-by-step instructions along with photos to make it super easy to create these little Minions yourself. (via Frugal Fun for Boys)
Happy Minion birthday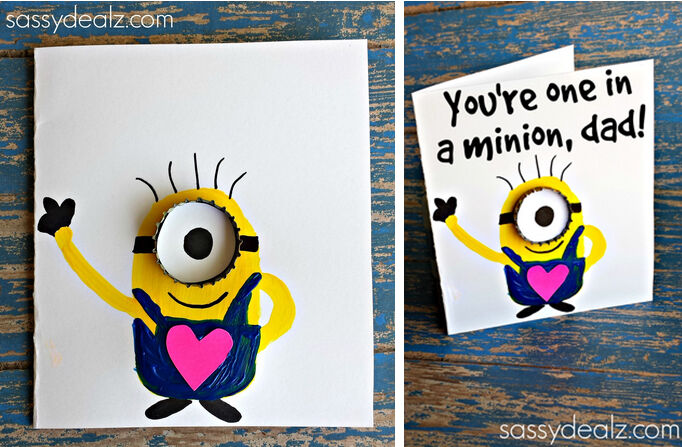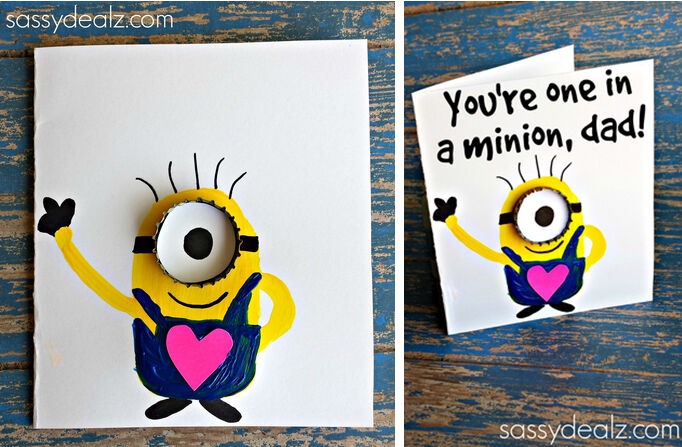 Give a little Minion fan the ultimate birthday card. You may need to lend a helping hand with the finer details if you want it to look perfect. But Crafty Morning's has the instructions or let your crazy crafters go wild and make their own Minion interpretation. (via Crafty Morning)
Rocking little Minion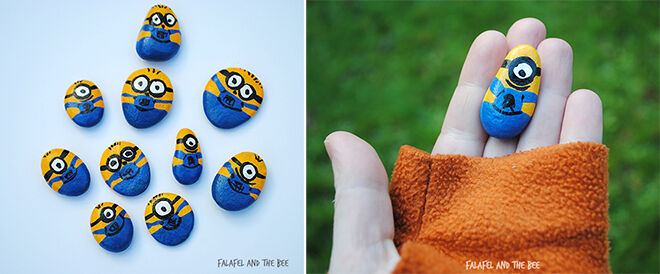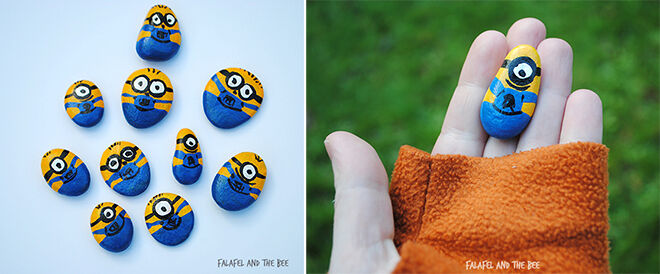 Get a paint brush and turn little pebbles into little Minions. Over at Falafel and the Bee collected small rocks from the beach and use acrylic paint to create these cute little fellas. She than finished them off with a lick of gloss to keep the paint from rubbing off. (via Falafel and the Bee)
Give yourself a Minion hand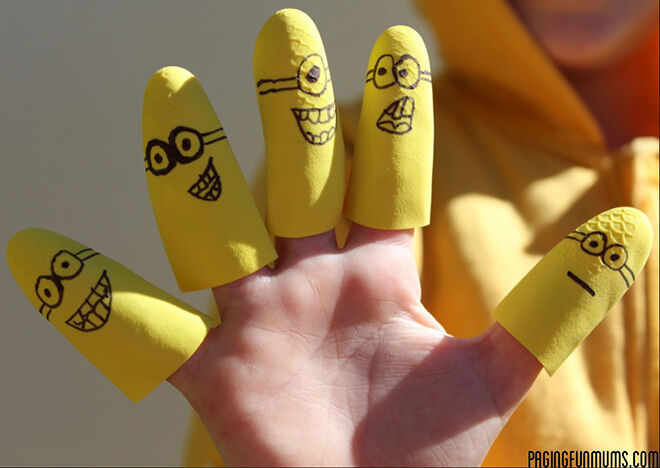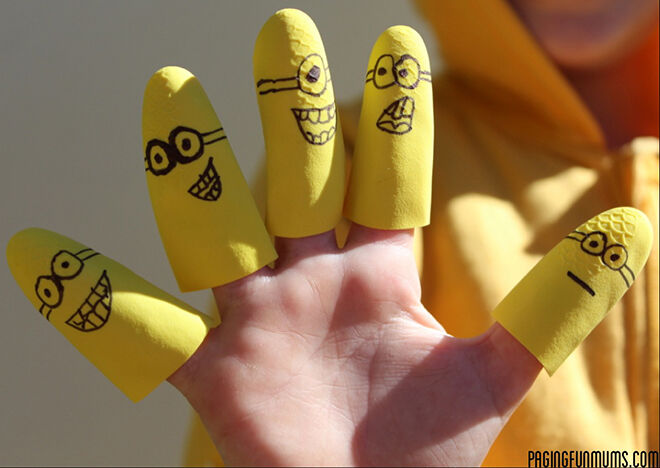 In one of the easiest ever crafts – grab a pair of yellow rubber gloves to make 10 teeny tiny Minions. All you have to do is snip off the ends of the glove, and add the cute Minion faces with a Sharpie and you're done. (via Paging Fun Mums)
Buckets of fun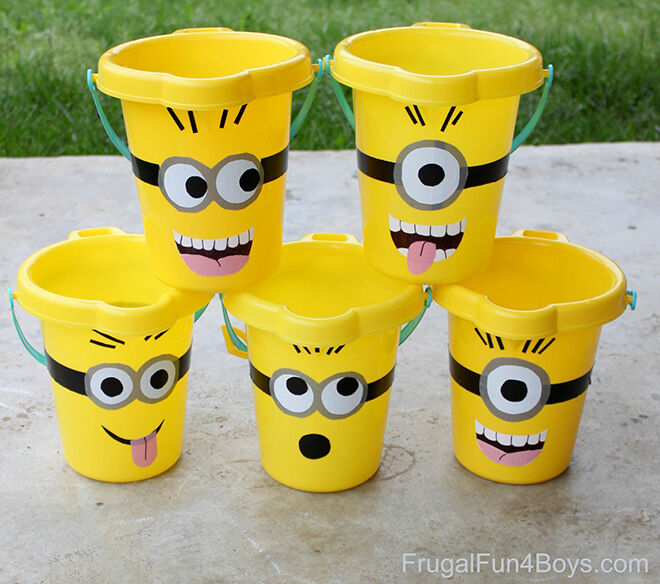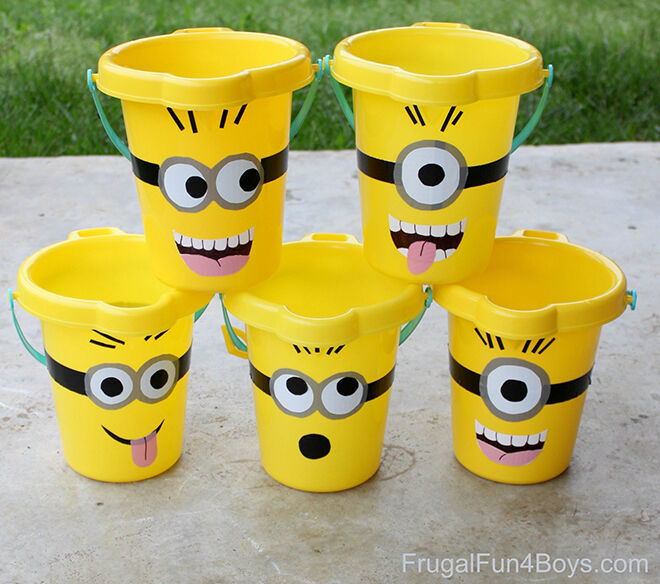 Make these funny-faced buckets for the kiddywinks when they're off to the beach or outside to play. Frugal Fun for Boys used yellow buckets and duct tape to create these Minions. You can download a pattern sheet too.
Tell your Minion fortune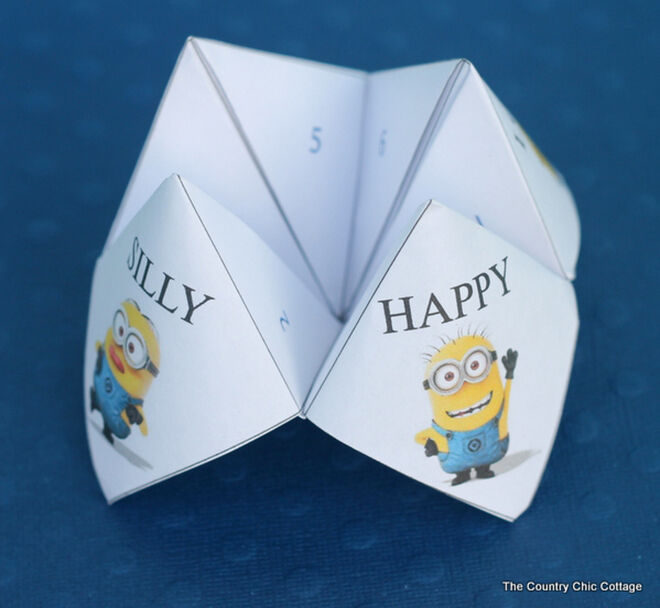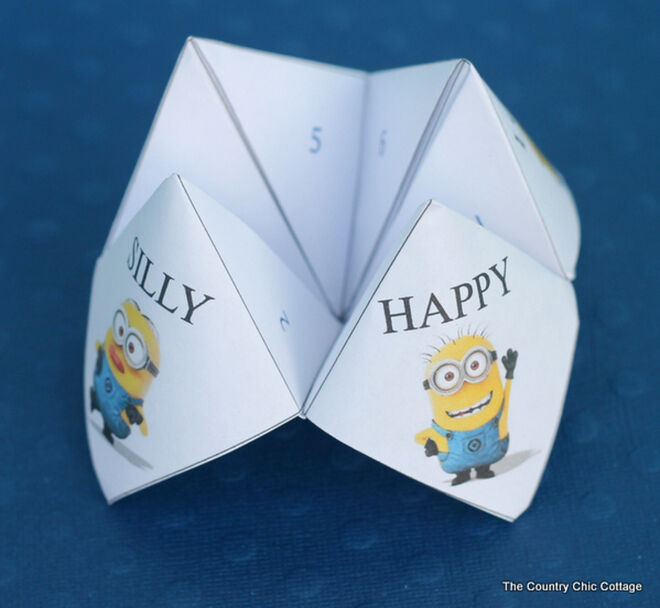 Hands up if you remember making these when you were at school. Yes, they are still as awesome as you remember. Download this one from the Country Chic Cottage and print it yourself. This is the best craft of all – easy and no mess!
Wearing a minion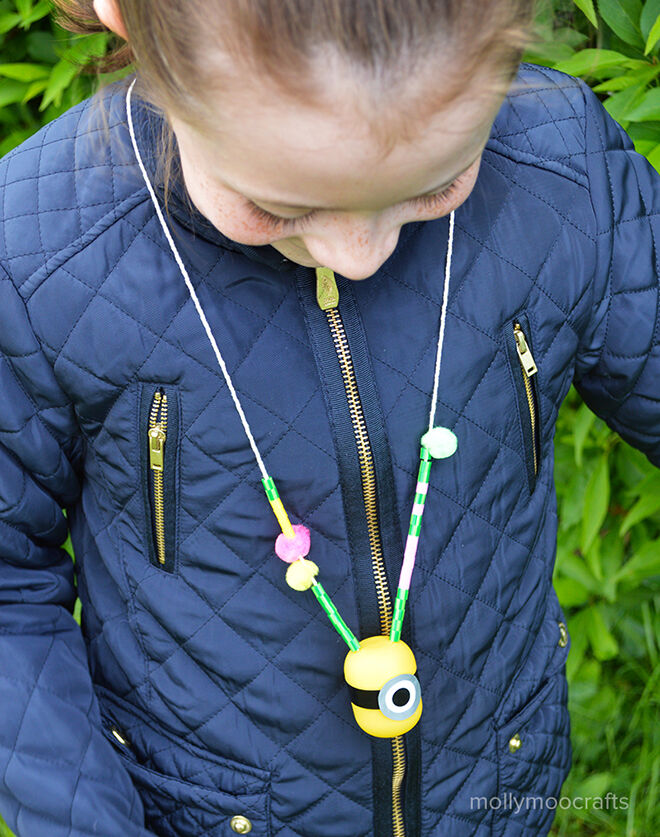 Take a kinder surprise container (the perfect Minion shape!), follow the instructions on MollyMoo, make your Minion and thread it onto a string. Then let your cute creators thread on as many colourful beads and pom poms as they like. (via MollyMoo Crafts)
Slimey Minion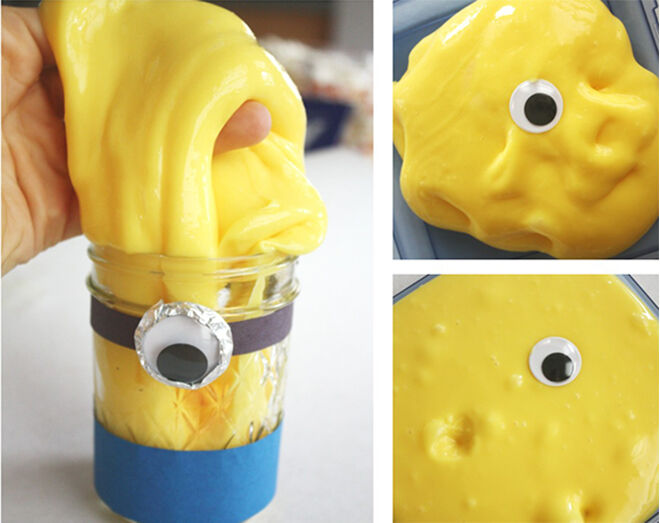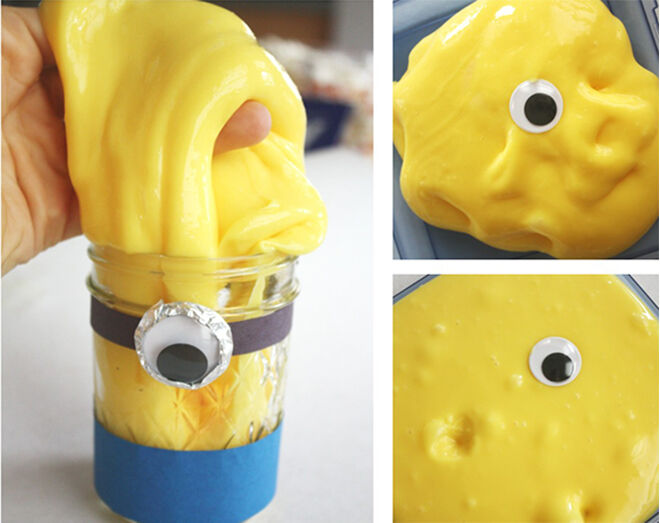 You might want to make sure you do this one outside because it looks waaaay too messy to be inside your house! Little Bins for Little Hands has all the instructions on making liquid starch slime, which you just add yellow food colouring. Pop on some googly eyes and you have Minions (well maybe melted Minions!). For those in Australia, Fabulon works as a liquid starch alternative.
Edible Minion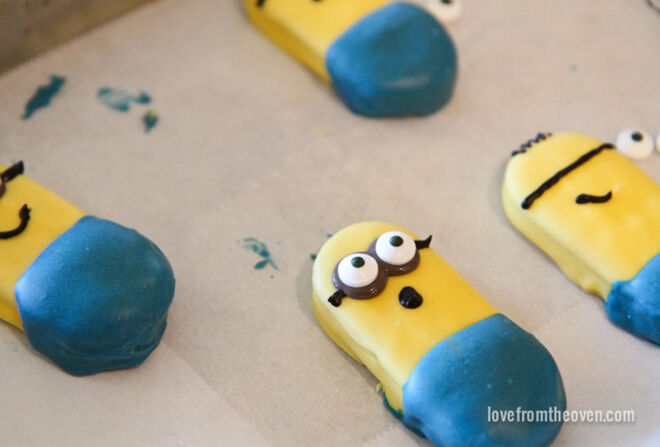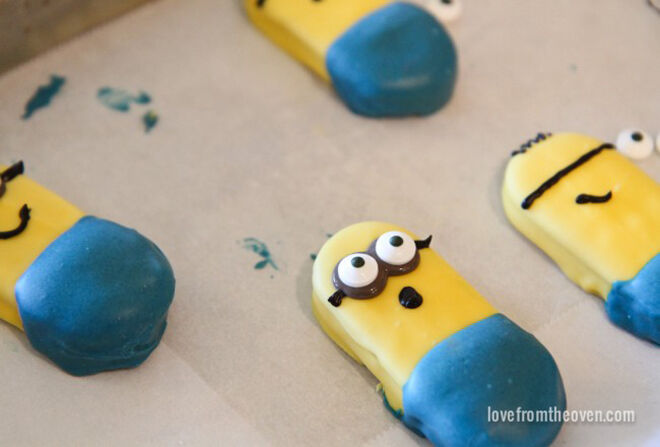 Love from the Oven has created Minions you can eat. Wahey! Simply dip biscuits in colourful candy melts (get candy melts here), then pipe icing to your hearts content. Nutter Butter biscuits were used here, but milk arrowroots would be a great Aussie alternative.