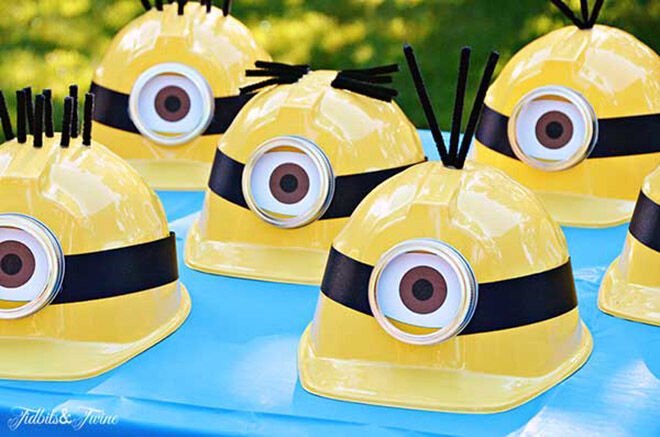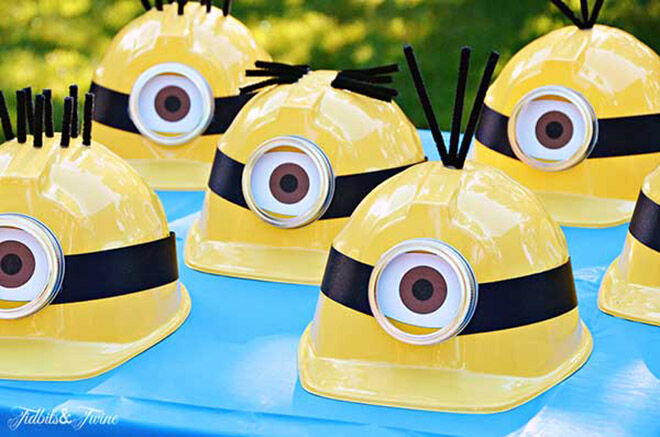 'Coopee kaylay a ion'! That's Minion for let's have a party! We have put together the best 12 ideas to throw your little Minion a party they will never forget. From invites to the all important Minion cake we have it all covered. Move over Scarlet Overkill, you will be the queen of the Minions in no time!
Calling all Minions!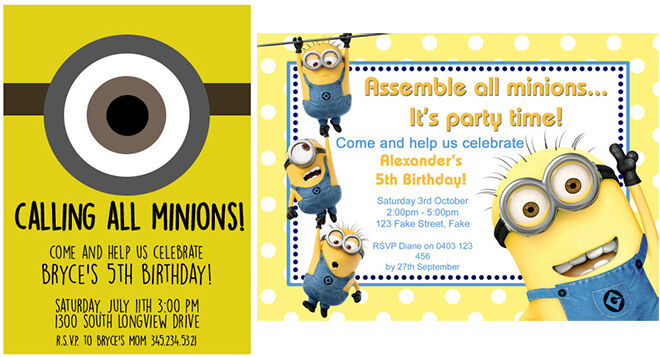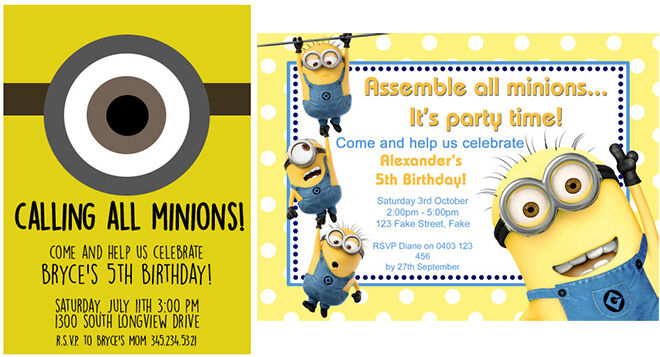 Get all the Minions assembled and ready for a wonderful party with these great invitations. You can keep things simple with the one eye design from Litlen Events or the dots from ArtworkbyAnti both can be purchased from Etsy. Then you just download and print them yourself.
Minion on the door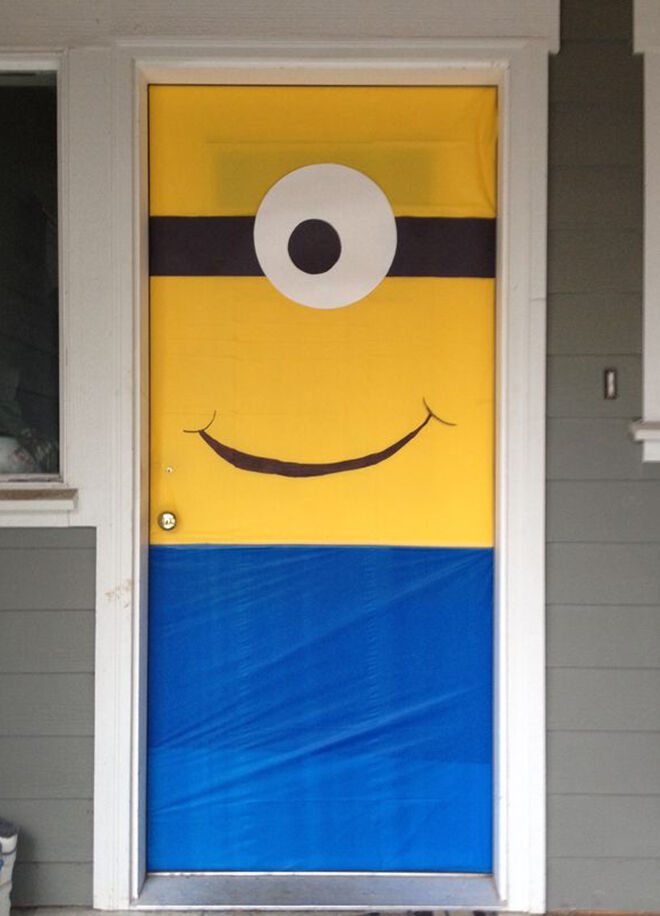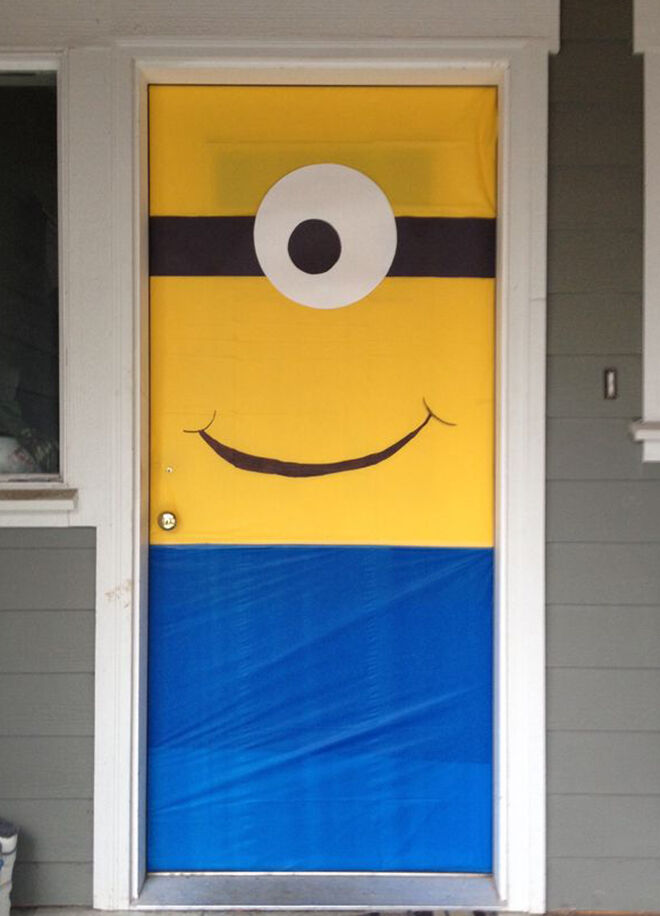 There will be no confusion where the party is when you turn your front door into a Minion. To re-create this look you can use fabric or plastic tablecloths for the backing and paper for the rest. Minion fans may want to leave it there long after the party is over. (via Homedit.com)
Fold a Minion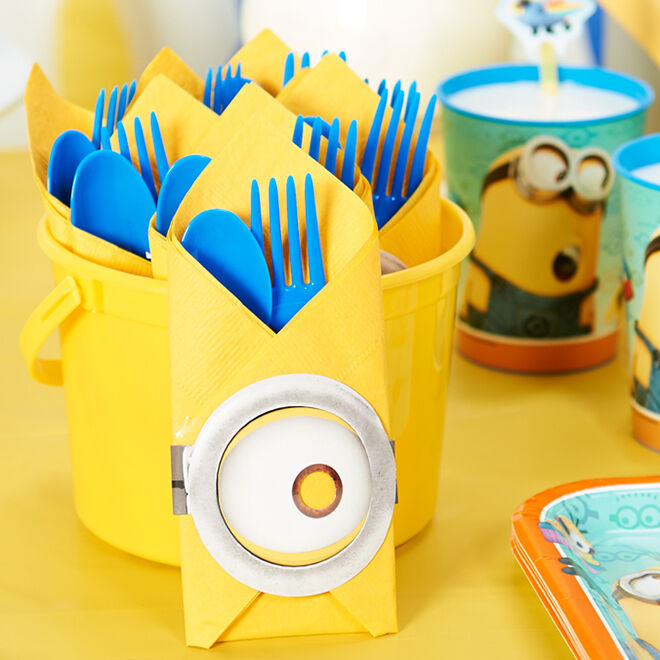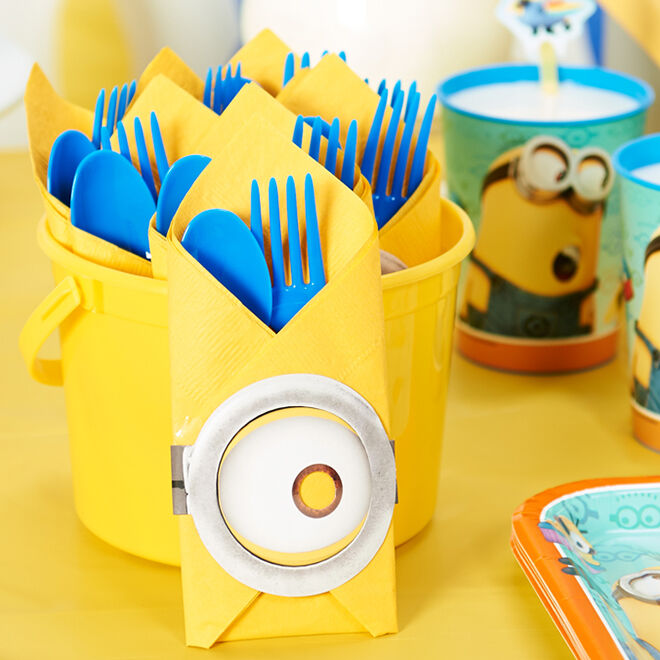 Add some Minion fun to your table setting with these napkins. Fold yellow napkins around blue cutlery and add the eye and you have a Minion! Throw them all in a yellow bucket and you are ready to go. (via Birthday Express)
Put a hat on the minion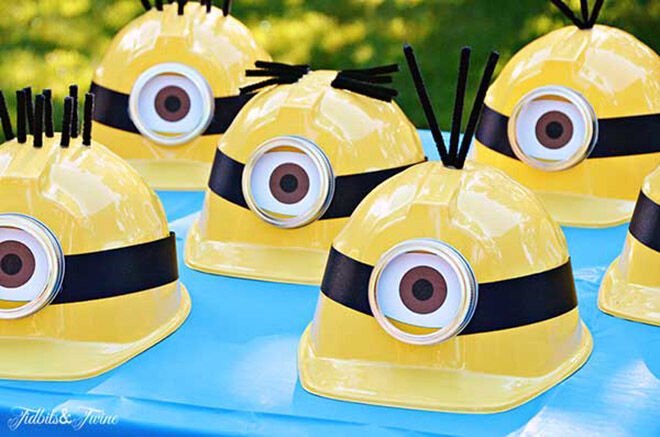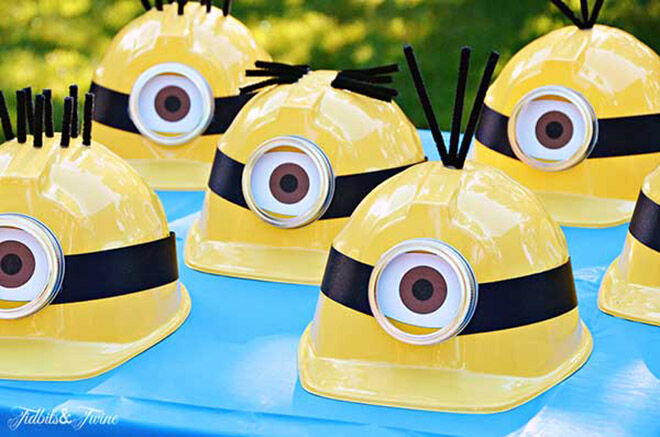 Turn your guests from children to Minion with these DIY hats. Get yourself some plastic hard hats ($4.99) and wrap a piece of black paper around them. Add the eye and the black pipe cleaners and you are done. (via Tid Bits and Twine).
Wear a Minion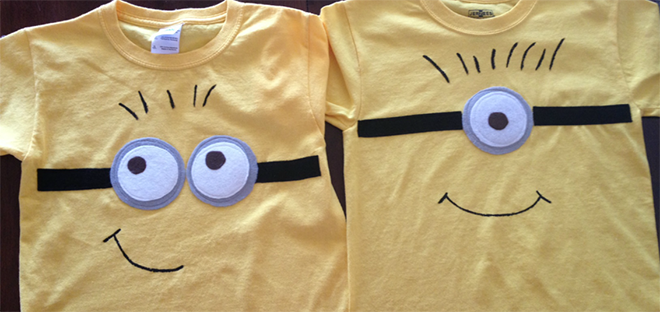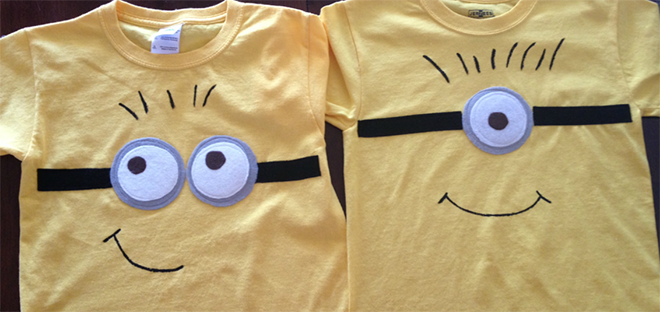 Make a t-shirt for the birthday boy or girl for their special day. Maybe you could make one for the whole family (only if you look good in yellow of course). Made with some fabric paint and felt – so easy you could probably make one for the whole party. (via Somewhere in the middle)
Pin the Minion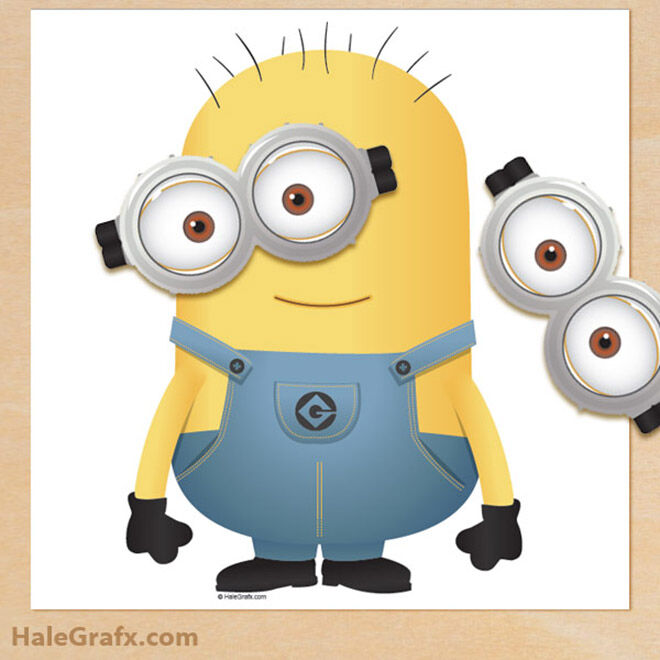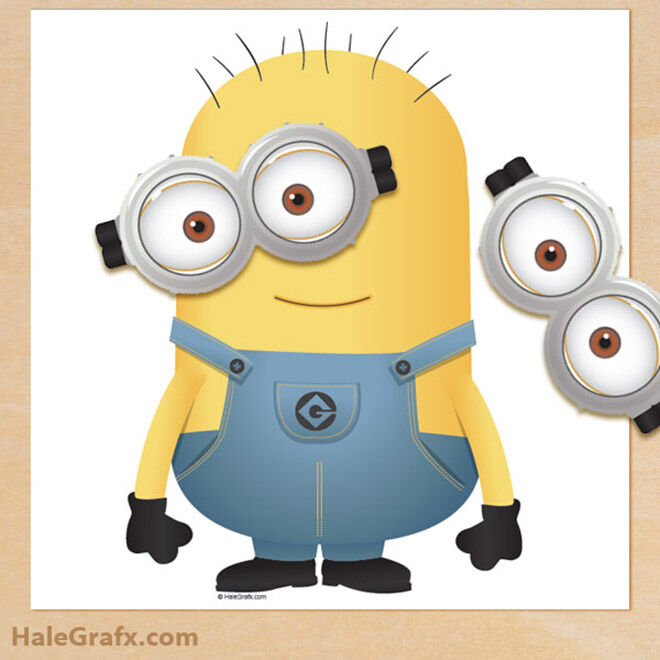 Who wants to pin a tail on the donkey when you can pin the goggles on a Minion. This game is completely printable from HaleGrafx and will keep the kids having fun Minion style.
Inflatable Minion


Turn ordinary yellow balloons into mini Minions with these printable eyes from Express Invitations. The eyes can be used for balloons, party bags, cups pretty much whatever you want. Vacuuming and pearls used them for this bowling game.
Lolly Minions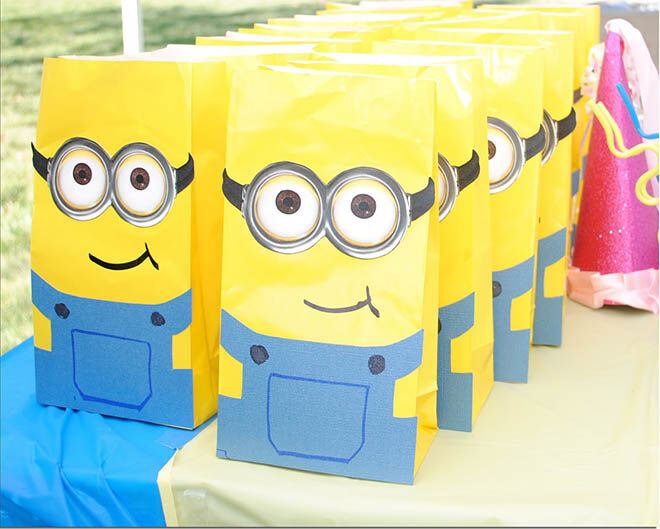 Every party needs to send their guests home with a lolly bag. You know you will be in trouble with the little Minion guests if you don't. House those preciously lollies in a Minion bag you make yourself. (via In every little moment)
Healthy little Minions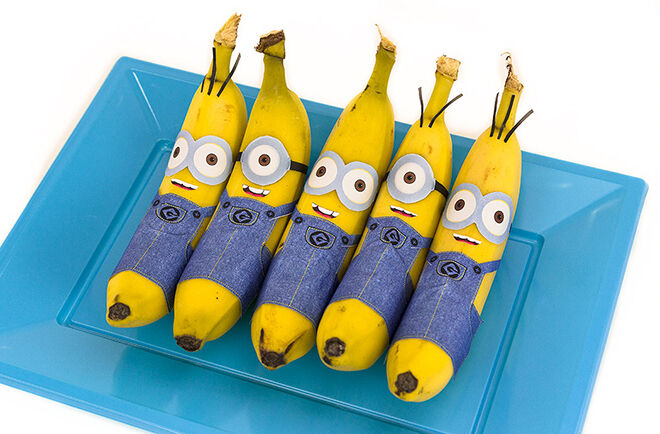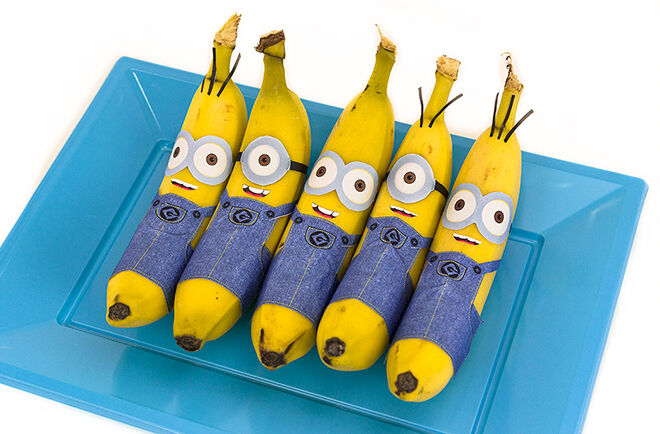 At a party it is hard to convince any little Minions to eat healthy. That is until they see these bananas. The Minion outfit is printable from Party Delights and doesn't have to be used just for parties – they would make an awesome lunch box surprise.
Mini Minions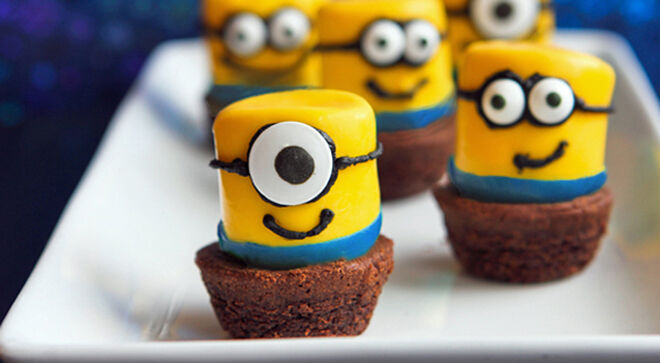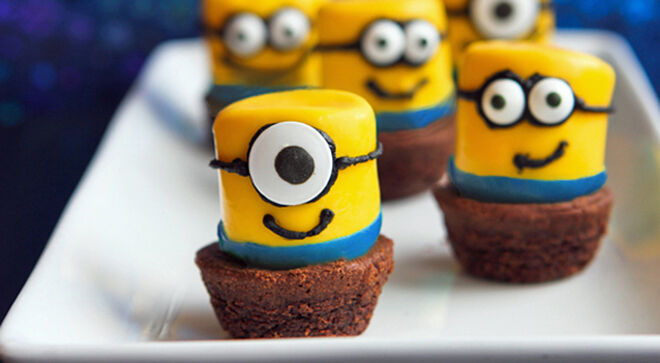 These look impressive but are easy to do. They are just a marshmallow dipped in yellow melted candy drops (available from Baking Pleasures). Then decorate with candy eyes and icing. Add them to a brownie or they would look fabulous on a stick. (via Tablespoon)
Yummy Minions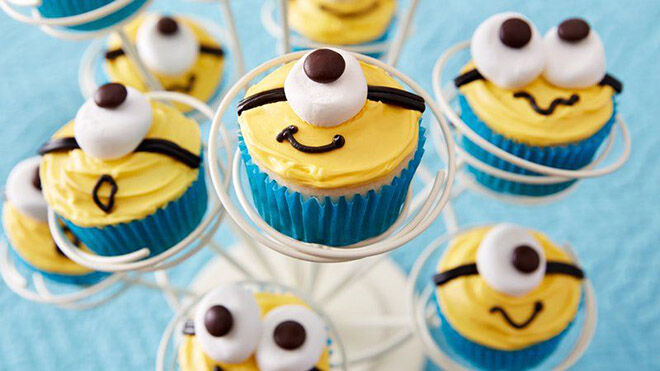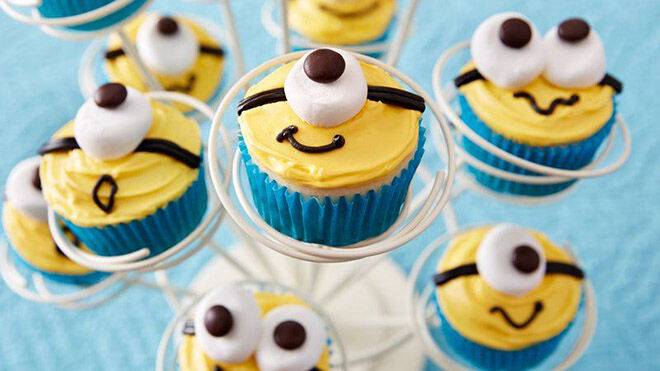 No party is complete without cupcakes and Betty Crocker has all the instructions to make these cute little cupcakes. Then watch your cute little Minions devour them faster than you can say 'Me want banana'…that's I'm hungry in Minion.
Edible Minion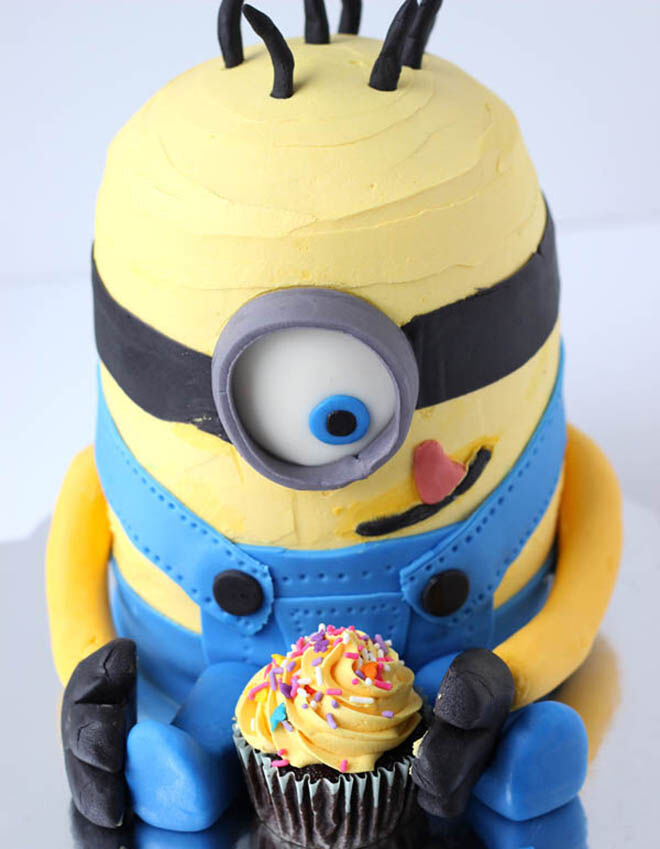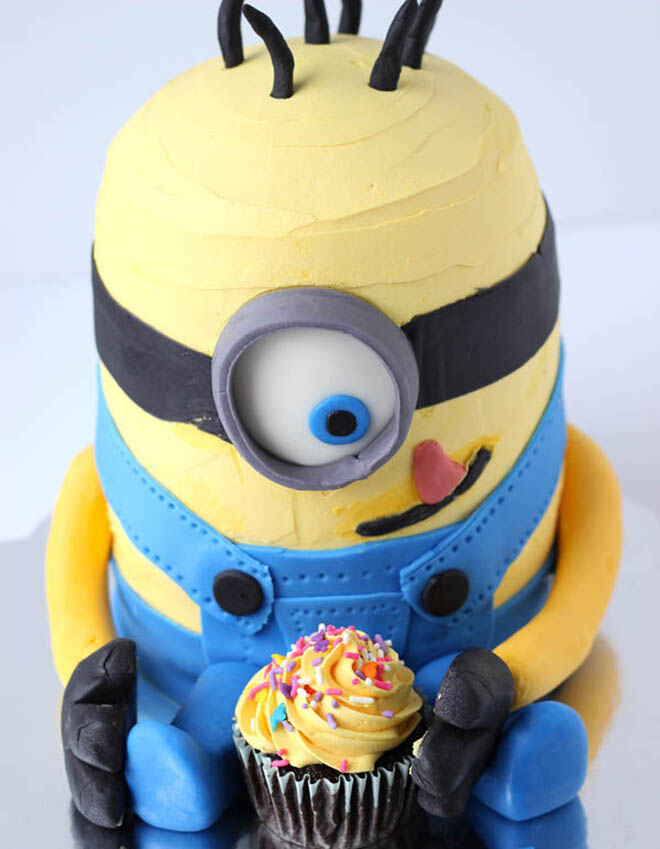 This Minion is not for first time cake makers. Made by Blahnik the Baker she has listed step by step how to re-create this masterpiece. So if you are a seasoned cake maker it would be worth a try. She suggests having a second set of hands when you get to the assembly stage.