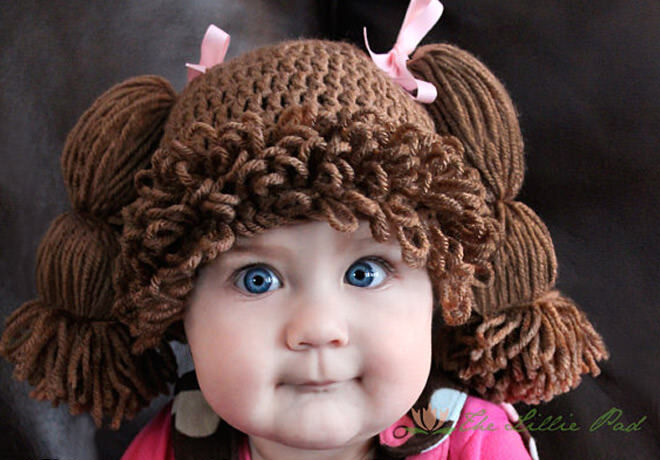 Hold onto your knitting needles kids and get ready for a big ball of cuteness!
Inspired by the 1980's phenomenon The Cabbage Patch Kids, Amanda Lillie from Georgia, USA creates custom-made crochet hats for kids big and small. And so your little munchkin always looks the part, you can choose from eight different hair colours and more than 15 coloured ribbons for those perfectly positioned pigtails.
Since setting up shop in 2011, images of Amanda's crochet hats have gone viral, making her handmade hats an absolute sell out. Like to crochet in the evenings? The Cabbage Patch kids wigs pattern is available to download too!
Available in sizes 0-12 months, 13-24 months and 2-10 years.
Shipping to Australia from Etsy seller The Lillie Pad.