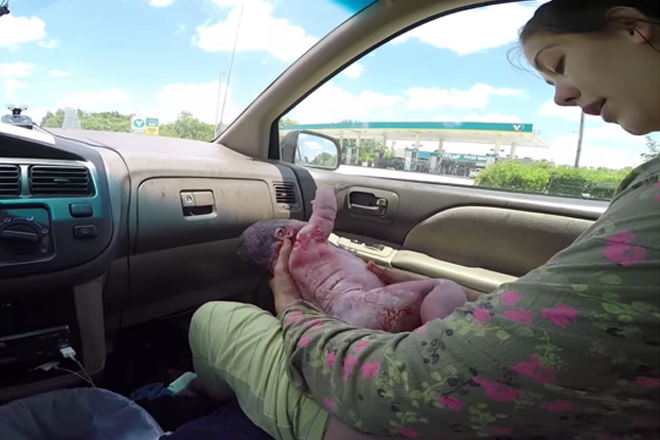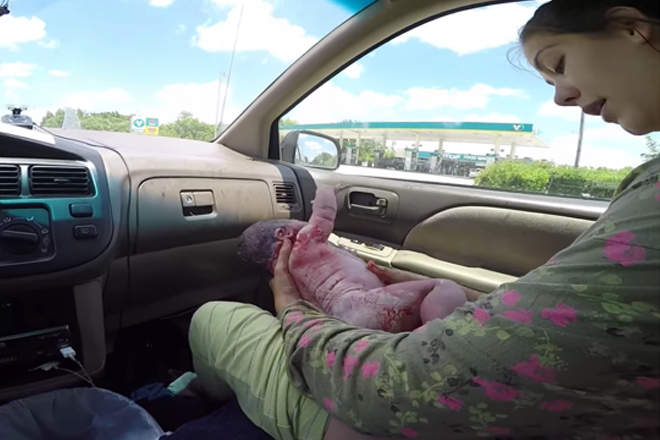 Could you imagine giving birth on your way to the hospital?
The mothers in the videos below managed to stay incredibly calm while delivering their babies on route to the delivery room. Worthy of a medal? We think so!
Congratulations to all!
10lb baby boy
With the help of a Go Pro camera, the baby daddy above managed to capture the entire birth on film. And now this new mumma and her incredible story are going viral.
Labour nurse
After being stuck in traffic on their way to the hospital, this couple had no choice but to pull over for the birth. Good job the mum-to-be was a labour nurse!
Still moving
It looks like this father didn't even have time to break before bub made a grand entrance. Listen out for mum's "I just had the baby in the car" conversation afterward – cool as cucumber!