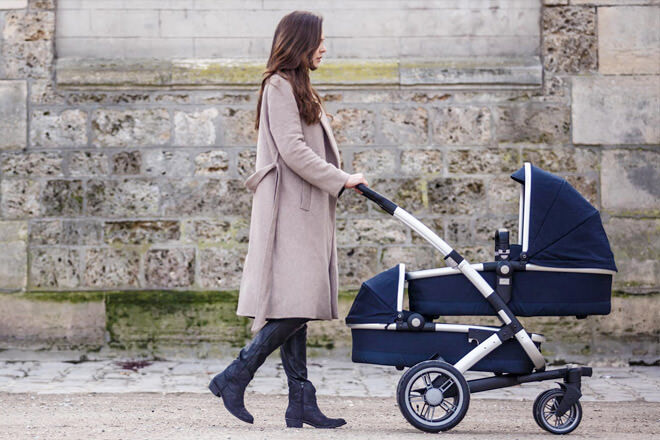 Getting out and about with two kids isn't easy. A good tandem pram can make all the difference. Tandem is when the kiddywinks are seated one in front of the other, and we've hunted down the best of the best on the market. With lots of options and loads of different combinations available you'll be hard-pressed not to find the perfect pram in our top ten.
READ MORE:
• 10 prams you can fold with one hand
• 10 side by side double prams
• Top 2-in-1 prams to take to the street
So many options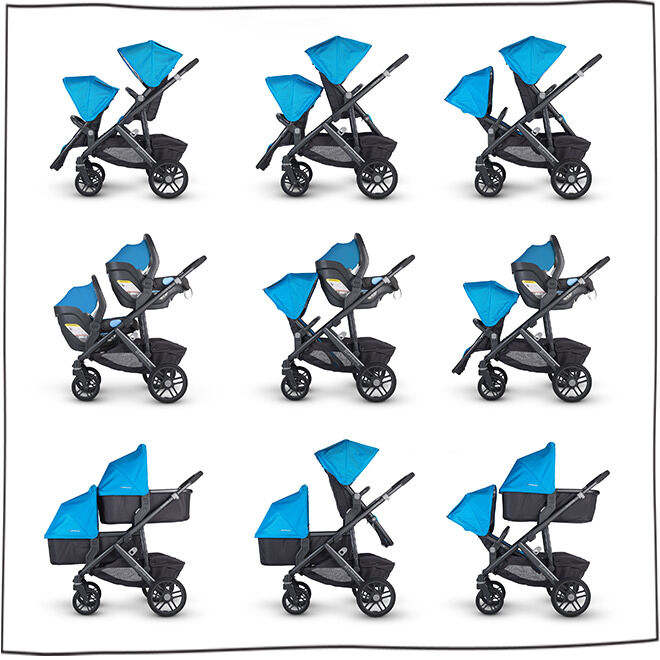 UPPA Vista (starting from $1149): The UPPA Vista has so many different combinations you can have up to three kids without making the pram any wider. Start as a single pram and then you can add to it as you add to your family. If you start with twins and add a third child – no problems you can do that too. Able to handle two kids and all your shopping you won't regret this purchase.
For an Aussie baby

ABC Design Zoom Pram ($1,095): Designed for Australian families the ABC Design Zoom pram will be perfect for your growing family. Whether you have twins or kids close in age there is a combination that will work for you. The seats are easily changed to face whatever direction your kids like. With one of the widest seats on the market this will keep even the biggest toddler comfortable and happy, which makes Mum happy.
Award winning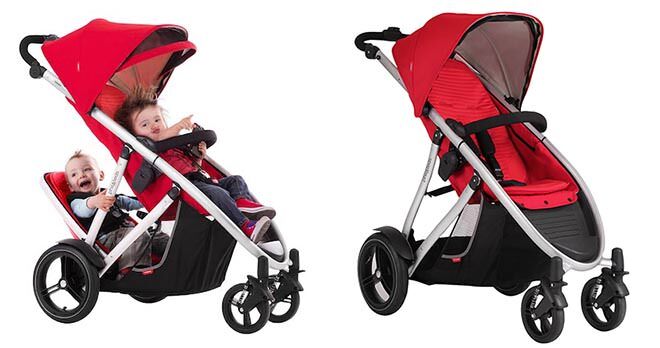 Phil and Teds Verve (from $849): Winning prestigious Red Dot design award this year, the Verve is at the cutting edge of pram design. If you buy it as a single you can add to it as your family grows or if you have twins you can buy it as a double straight out. You will find the Verve extremely easy to push and with its new kerb pop, no gutter will stand in your way!
Ride with me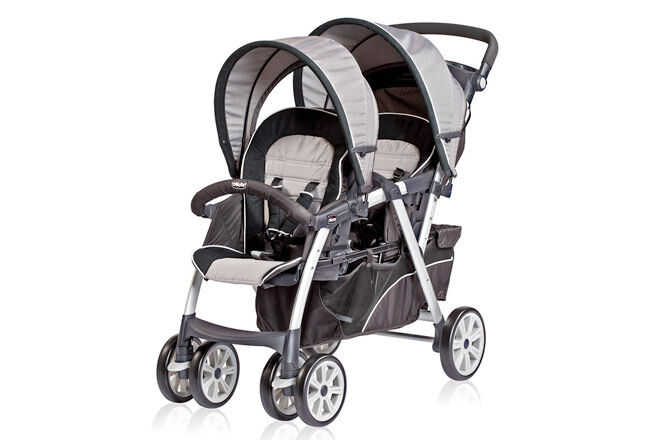 Chicco Cortina Together Stroller ($599): The Chicco Cortina together stroller can fit any combination with both seats able to reclined together or separately. It also works with the Chicco travel system so you can put their car seat into directly into the pram in either or both seats. Which means you don't have to wake your sleeping infant everytime you get out of the car. A win for everyone!
Not from the sea

Oyster Max (from $660): First you purchase the base model of the Oyster Max and then you personalise it. You can choose from 5 different colours and then you can add an extra seat. Making it reflect your family and style. The seats can also be put in lots of different combinations so the kids can see you or the world. The perfect pram for those who feel black is boring.
Buzzing like a bee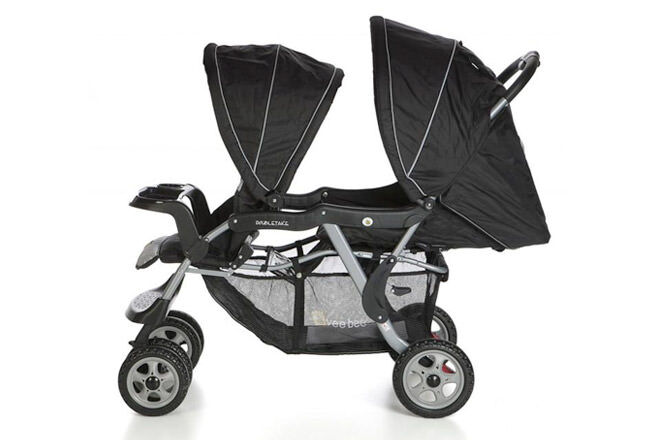 VeeBee Doubletake Tandem ($299): With the back seat higher than the front seat this pram allows both children to see the world as you walk. Not designed to be used by twins but it can be used for one newborn with the back seat able to recline. You can add a tray to the front seat for your older child to keep their drink bottle or a snack!
It's all about style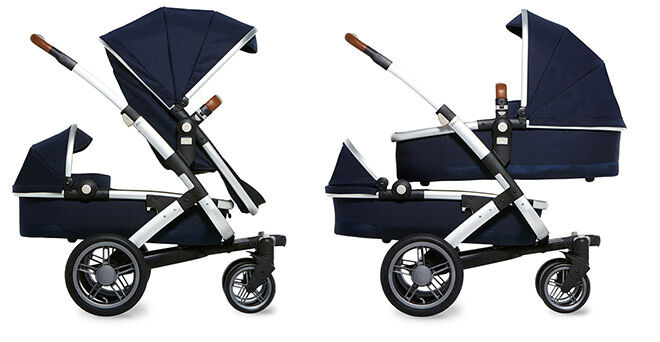 Joolz Geo Duo Stroller ($2,099): With four wheel suspension everyone will have a smooth ride with the Joolz Geo Duo stroller. It comes with all you need to have two children in whatever seat combination you want. Also not matter what combination you are in the Joolz can be easily folded up. Not only versatile this is a truly stylish pram.
Take it in your stride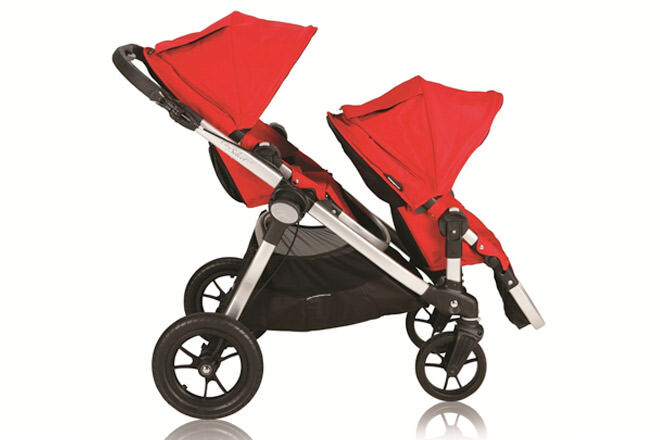 Baby Jogger City Select (From $1499.95): A new slimmer and lighter design and 'dual bearing' wheels make the City Select a smooth ride. With lots of different combinations, you can start with the single pram and add a second seat when your family grows.
Push with Love N Care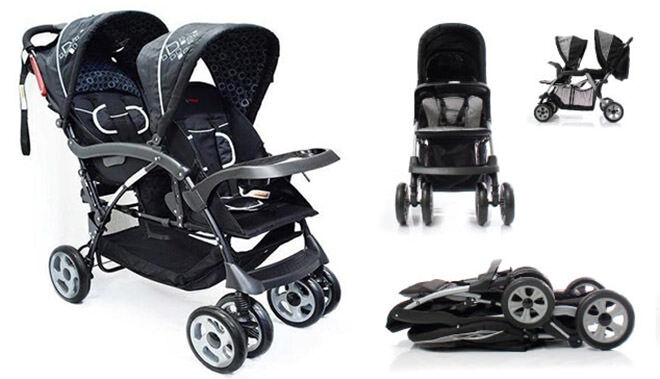 Love N Care Hi-Rise Tandem Stroller ($349): The Love N Care Hi-Rise fits two kids but folds to the same size as a single pram. With an extra large shopping basket and loads of padding, your kids will be comfortable and you will get around town with ease.
Crusi with style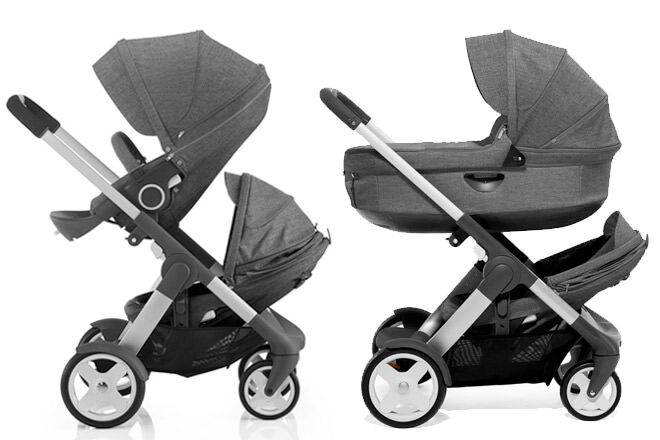 Stokke Crusi (from $1799): Lifting your child closer to you the Stokke Crusi helps you connect with your child while you are out and about. Super easy to fold up and use this pram will be enjoyed by you and your children. It has swivel wheels to take corners with ease and low maintenance soft tyres that will never puncture. Start with the single pram and then purchase the second seat when you have your second child or when you find out you are having twins!