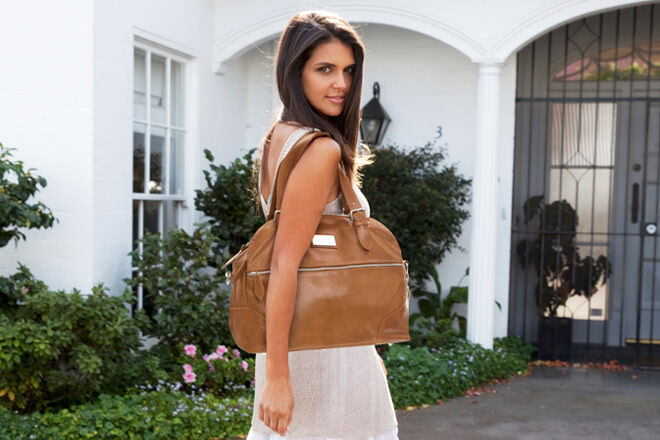 A mum's go-to accessory is her nappy bag and Budu have designed an absolute beauty that will have you racing out the door in style!
Australian based model-turned-mum Danielle King founded Budu during her first pregnancy. Dissatisfied with the lack of beautiful products on the market for mums, Danielle decided to create a line designed to take the frump out of mummy life. And the Budu Baby Bag certainly does just that! It delivers all the practicality you need, wrapped up in an ultra stylish package.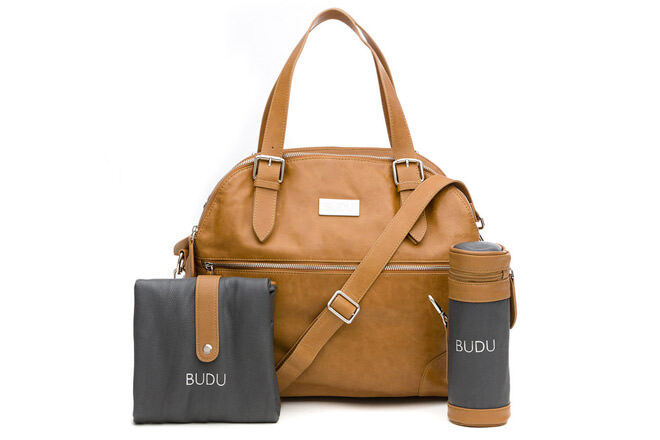 Made from gorgeous, high-quality leather, the Budu Baby Bag comes in tan or black. Or if you want to up the glam level, you can choose metallic silver for a limited time!
While she may have model good looks, this bag is still super practical. There are four large zipped compartments plus the interior has loads of pockets making organisation a breeze. The bag also comes with an insulated bottle holder, a padded wipe clean change mat, leather key clip and pram strap. It doesn't change the nappies for you, but with all these accessories it will do just about everything else!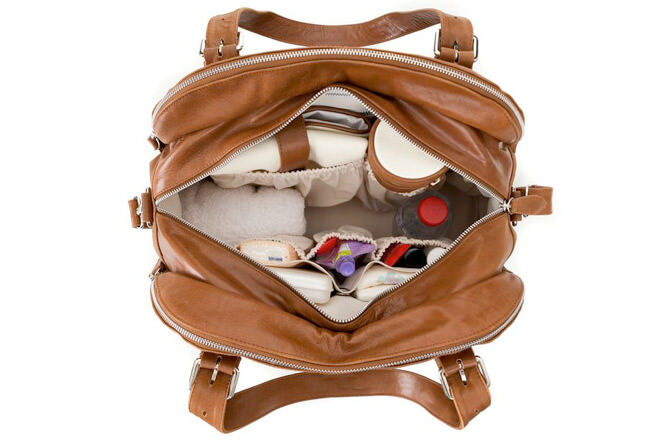 Given the (ahem) unglamourous demands that are placed on our nappy bags, the Budu Baby Bag conveniently comes with a removable lining in the main compartment for easy cleaning. Bonus – when your baby's nappy days are done, you can whip out the lining and keep using your Budu Baby Bag as a handbag!
We think this bag would make the perfect gift for any new mum (or any mum really!).
Available from budu.com.au ($399)