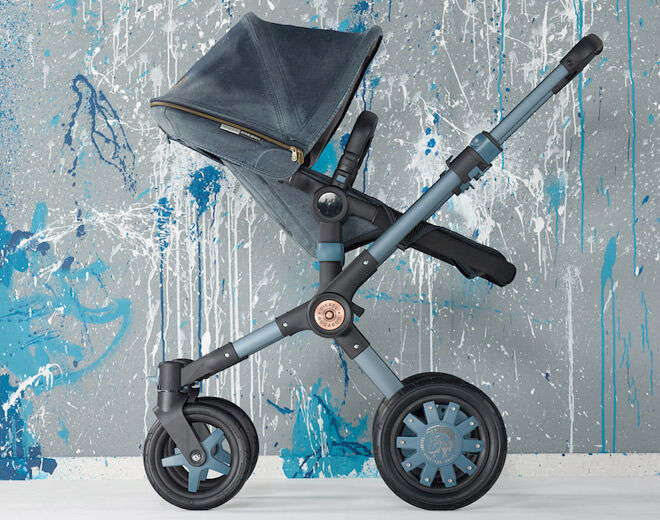 Pram superstars Bugaboo are back for their second collaboration with Diesel and this time it is all about the denim.
Banish the thought of mummy-jeans and embrace the stylish denim re-imagining of the Bugaboo Buffalo and Tailored Fabric Set for the Bugaboo Donkey.  Both feature hand-ripped and distressed denim in various hues with paint splatters for added texture and depth. In addition, the Bugaboo Buffalo comes with a gorgeous blue anodised chassis, matching blue wheel rims and an eye-catching copper rivet for the central joint.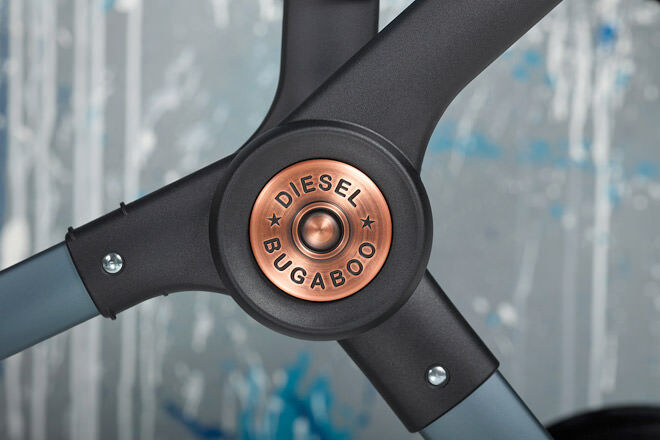 Special design features include rivets, pockets and custom logo patches. The fabric will also fade over time to become uniquely yours, a lovely reminder of all the many wonderful hours spent on walks and in parks with your little passenger on board.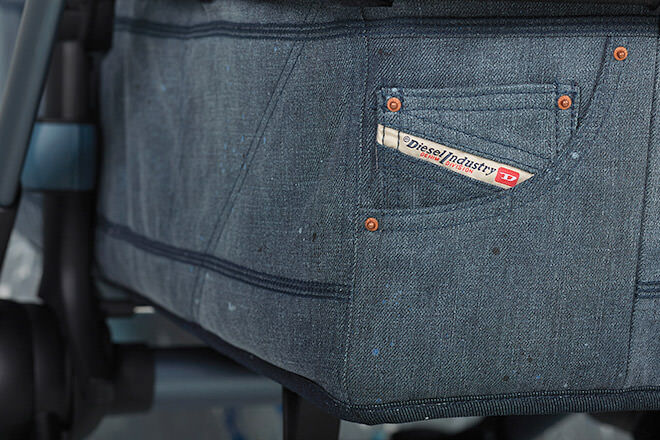 A matching bag in denim and leather is also available – perfect if you want to add a little rebellious denim edge to your existing pram set-up.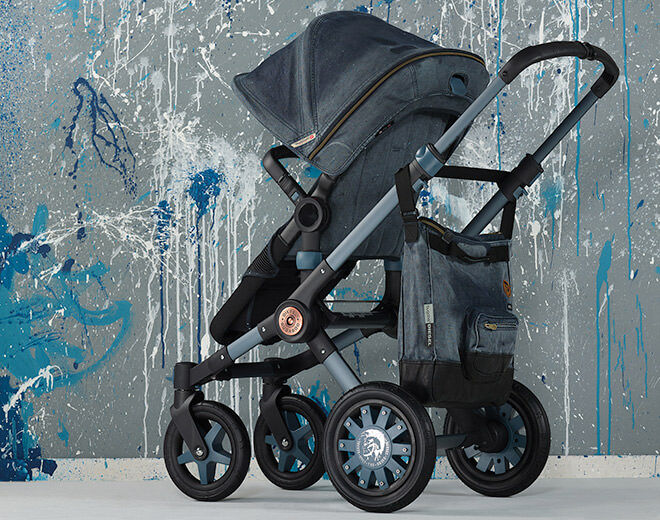 For Bugaboo + Diesel devotees, the fruits of their first military-inspired collaboration are still available.
The denim Bugaboo by Diesel collection is available in Australia from November 2015.