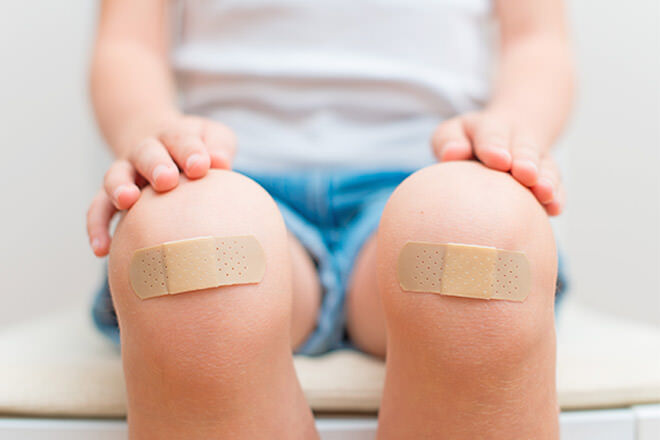 A little bump can always be made better with a kiss, a cuddle and a you'll be right. Sometimes the bumps are bigger a kiss just doesn't cut it and you need to get out a band-aid, antiseptic or worse a trip to the emergency room! Be prepared for anything by making up a first kit to deal with everything from scrapes to slings.
We have put together a handy list to make sure you're covered for any first aid emergency.
Essentials
Antiseptic cream
Hypo allergenic tape
Bandages (triangle & rolled)
Bandage clip
Non stick wound dressing
Antihistamine
Safety pins
Note pad and pencil
Adhesive tape
Thermometer
Saline solution
Scissors
Tweezers
Burn packs
Disposable sterile gloves
Instant cold pack
Eye wash & bath
Plastic bags
First aid booklet
Distilled water
Time to take your temp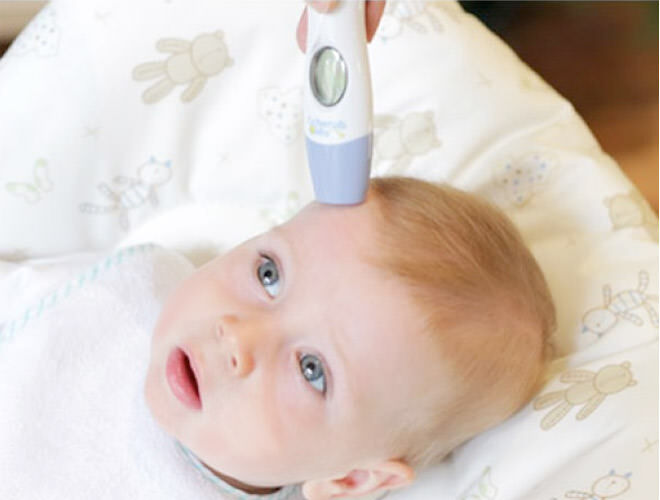 Cherub Baby Forehead Thermometer ($46.95): Taking your tot's temperature when they're teary eyed and sweltering hot can be a tad tricky. Thanks to the 4-in-1 forehead thermometer checking on your little one when fever strikes is easier and can be over in a flash.
Cover it up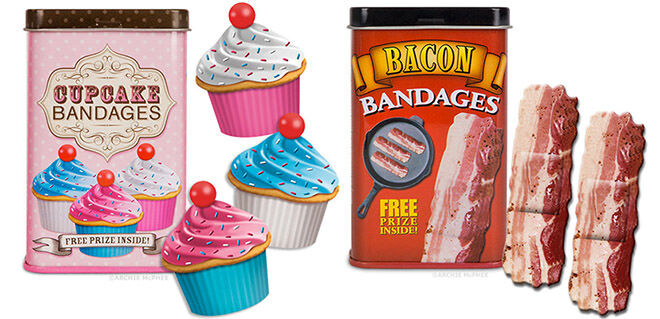 Cupcake and Bacon Bandages ($14): When it comes to bumps and scratches kids are always better when they cover them up. Don't go for ordinary bandaids when you can try these scrumptious cupcakes or bacon strips.
Super cute sling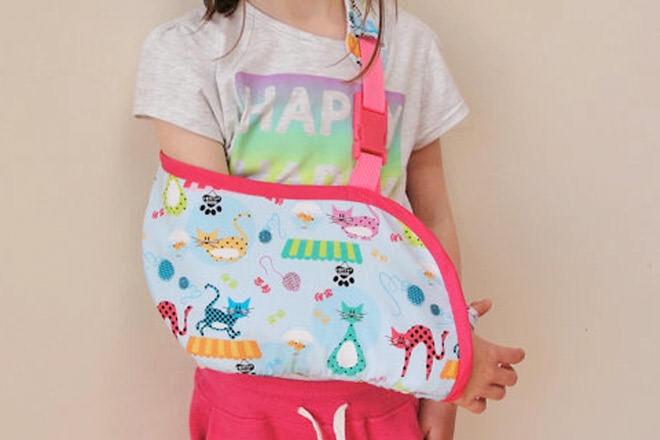 Kids Slings (from $40.07): When your little sprout is sporting a sling for several weeks (and a not so happy face), perk up your mini you with a funky piece of fabric. Check out these slings for kids. With Hello Kitty, Transformers and Dora the Explorer designs available there's something for everyone!
Open wide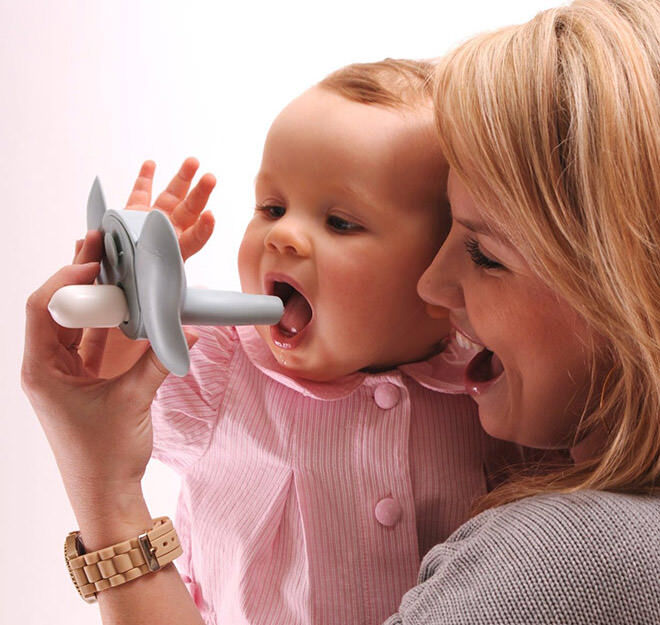 Ava the Elephant ($19.95): Getting kids to take their medicine isn't as easy as open wide here it comes. Make taking medicine fun with Ava the elephant. Ava distractions which you pop the medicine in.
A buddy for bumps
Bump Buddies ($11.95): Kids are always bumping into something, mostly their head! Keep your bump buddies in the fridge ready to heal any bumps to the head, shoulders, knees or toes.
Keeping it clean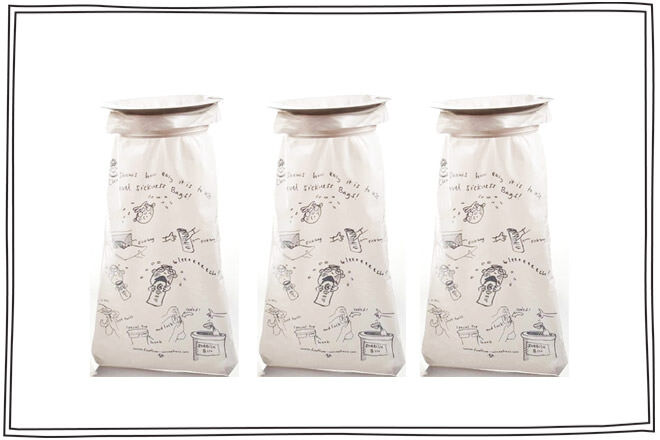 Chuckies Sick Bags ($24): You never quite know when a kid may turn around and vomit. Be prepared at all times with Chuckies sick bags. You will never been cleaning sick out of your car again!
Sling it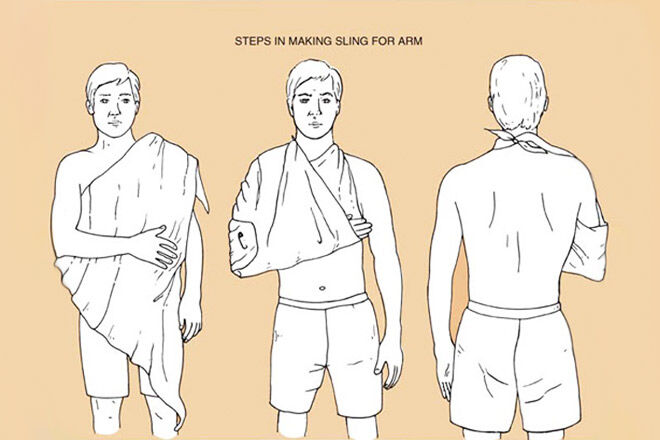 Triangle Bandage and Safety Pins (from $4.62): Sometimes there isn't a bump or a scratch but their is a break. Keep a triangular bandage on hand to put their arm in a sling before you race to the nearest emergency room.
Safe keeping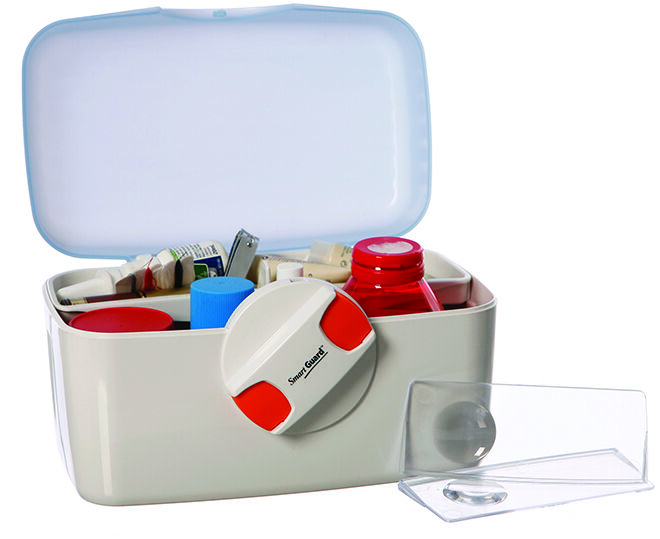 Dream Baby Kiddy Lock 'Medi' Guard Child Safe Container ($39.95): Having medicine in reach is great in an emergency but not great if the kids get a hold of it. Keep everything locked up and out of reach but locked away child safe lockable box.
Cool, calm and collected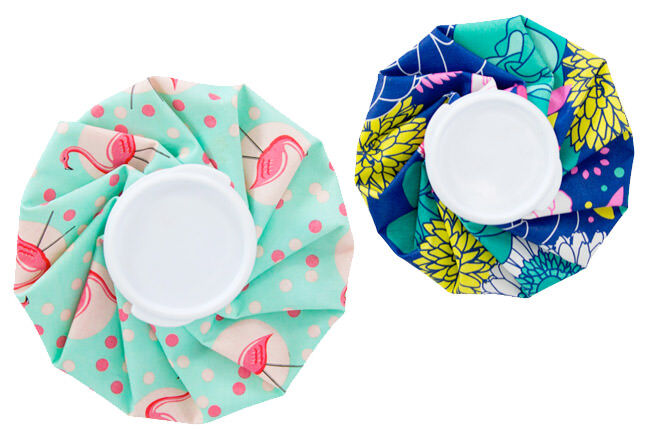 Ice Works Chill Pack ($14.95): Bright, fun and available in an array of fresh funky patterns, the chill packs from Ice Works make 'essential' look pretty. If your rugrat is always getting in the wars then these are a good investment – just think of the money you'll save on peas!
Go big or go home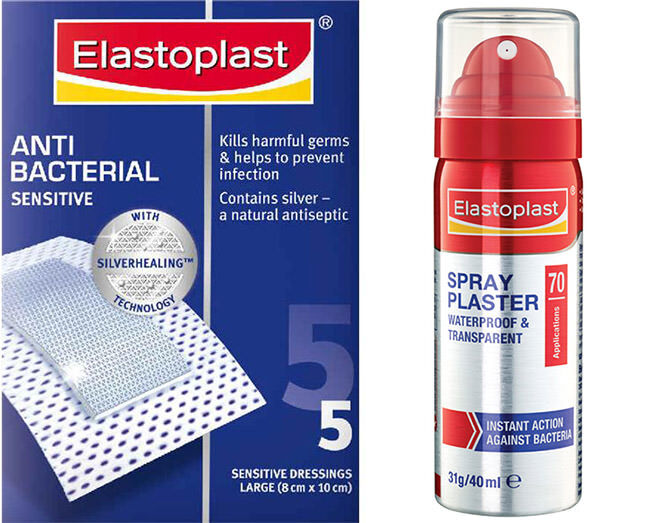 Elastoplast Large Dressing and Spray Plaster (from $5.69): When a big fall results in a big scratch sometimes little bandaids aren't going to cut it. Grab some big bandaids and some spray plaster so no matter what size you will be able to cover it. The spray plaster is also great for those hard to cover places!
Get it all in one place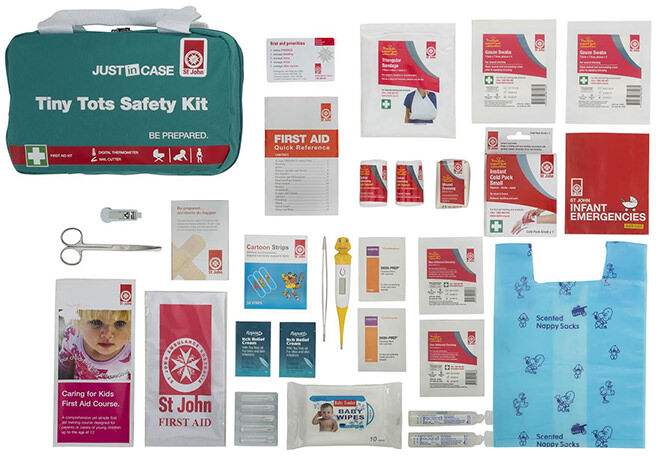 Tiny Tots Safety Kits ($38.95): If you want to go the easy route you can get it all in one go with the Tiny Tots Safety Kit from St Johns Ambulance. You can trust that they have all bases covered when it comes to emergencies.