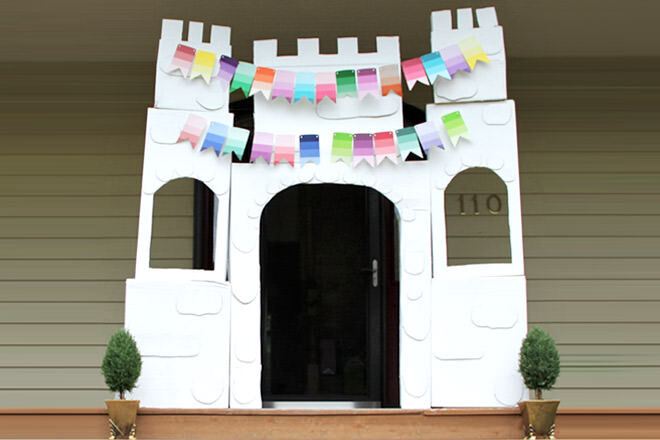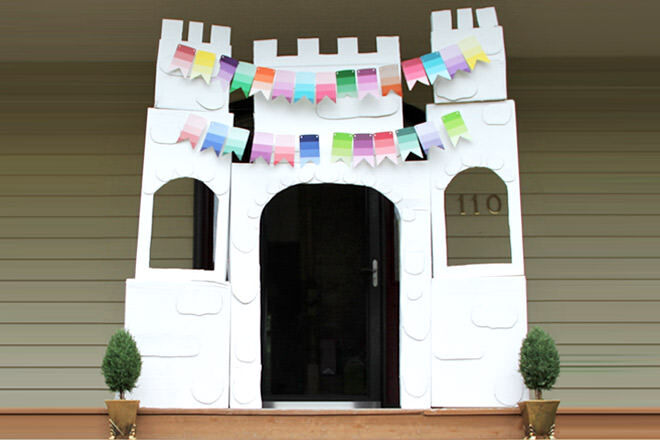 Decorating for a party means lots of balloons, streamers, table cloths, maybe a garland or two but what about the front door? If you really want to make an impact you need to WOW your guests before they even walk in. Forget about just throwing some balloons on the letterbox – we've got some great ideas to take your party decorating skills to the next level.
Here are our top ten ideas to give your front door the WOW factor.
Hammer time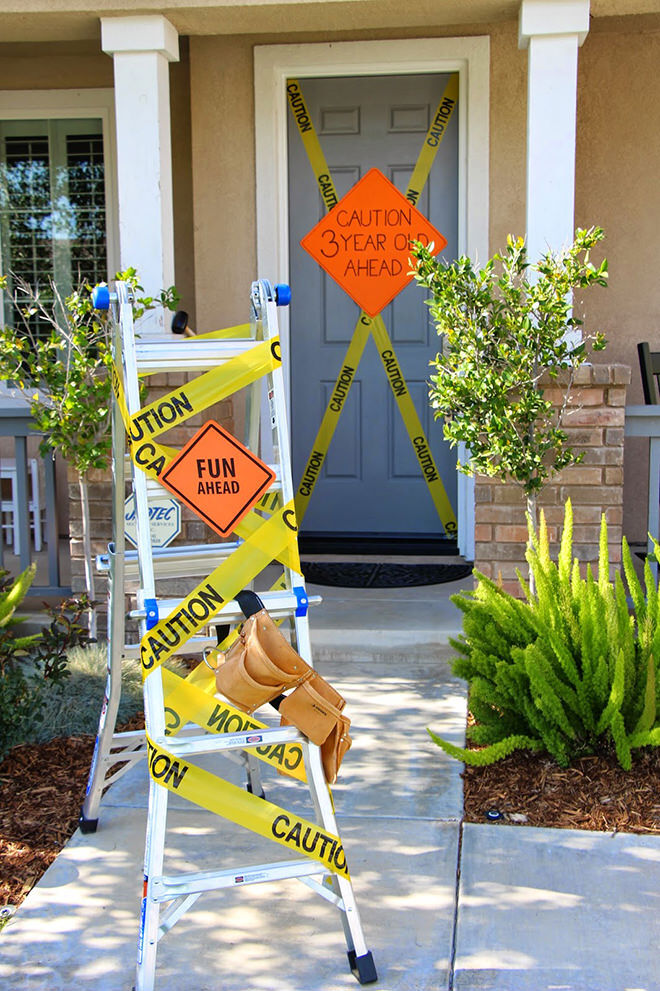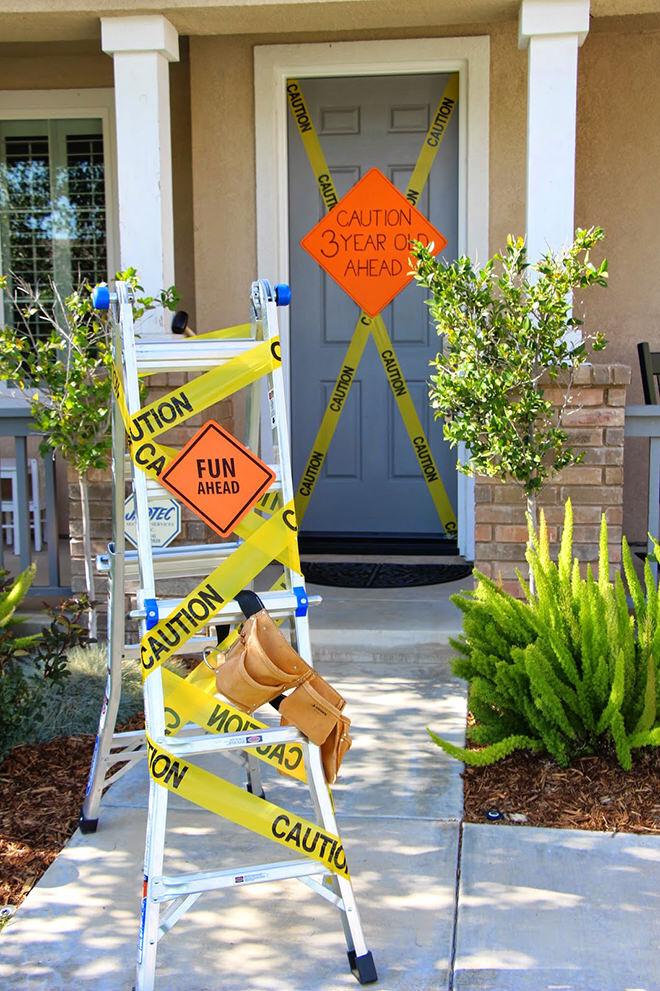 Get your drills and hammers ready for a construction party. A trip to Bunnings is all you need to re-create this cheeky construction party entrance. (via SNL Parties)
A royal celebration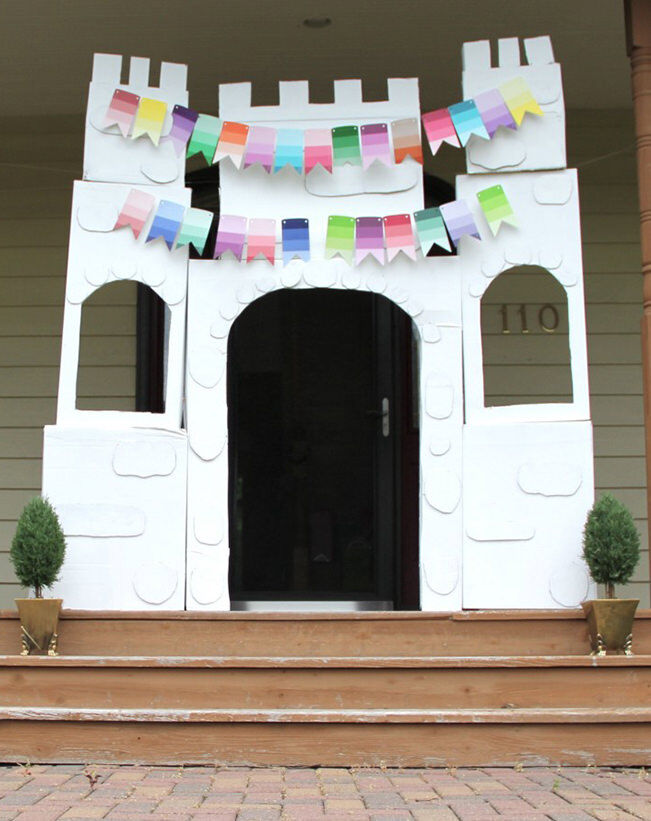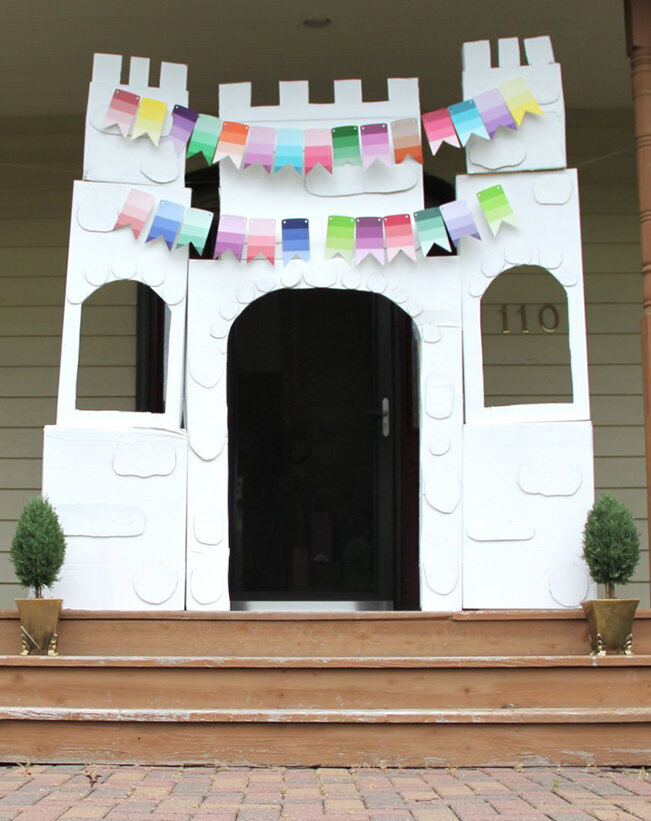 Hosting a royal party? Let her royal friends enter via the castle gates like real prince and princesses. Start collecting as many cardboard boxes as you can because you're going to need a bunch to re-create this castle! (via Pear Salad)
Come to me party me hearties!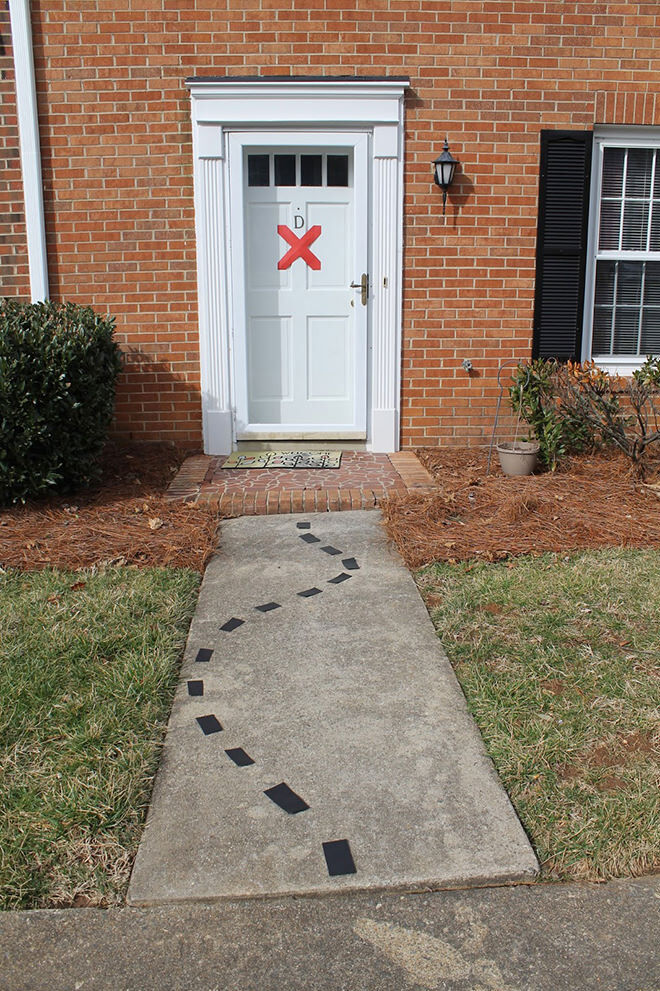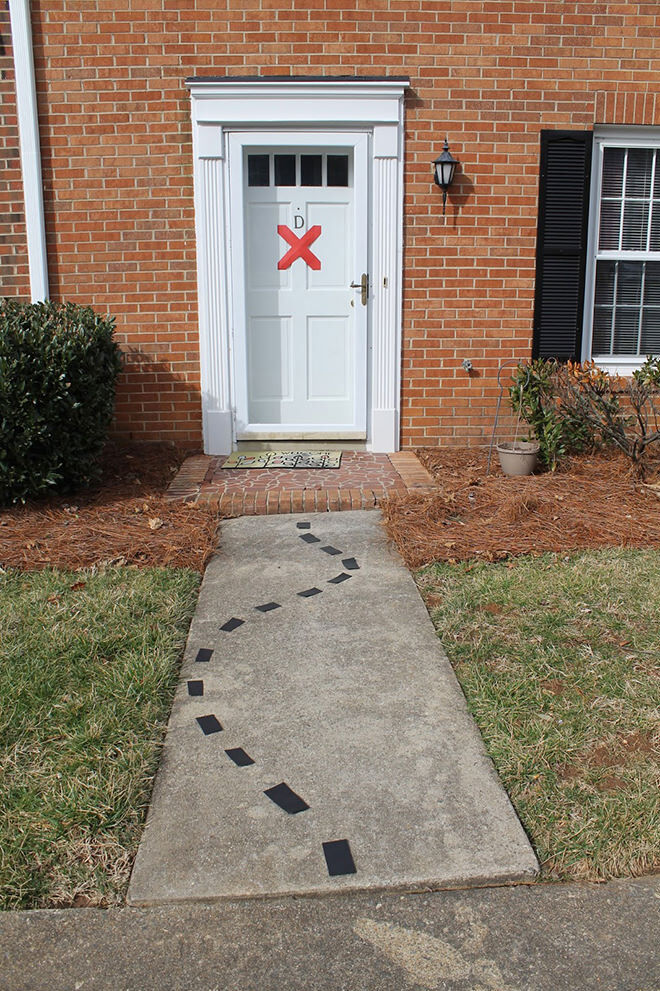 X marks the spot for this pirate-themed party. This easy peasy treasure map to your front door means no guest will get lost along the way. Let's just hope they don't start digging for treasure in your front lawn! (via Destination: Craft)
If you go down to the woods today…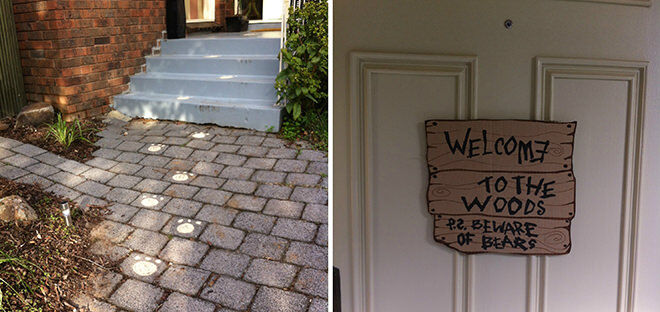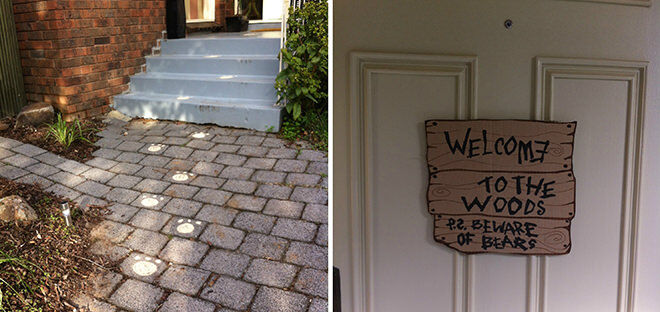 As your guests arrive for a Teddy Bears Picnic they will be surprised to see a real bear has been there already! The bear prints are made using chalk, making this nifty number simple and quick to do. (via Fun Food For Kidz)
Pick a daisy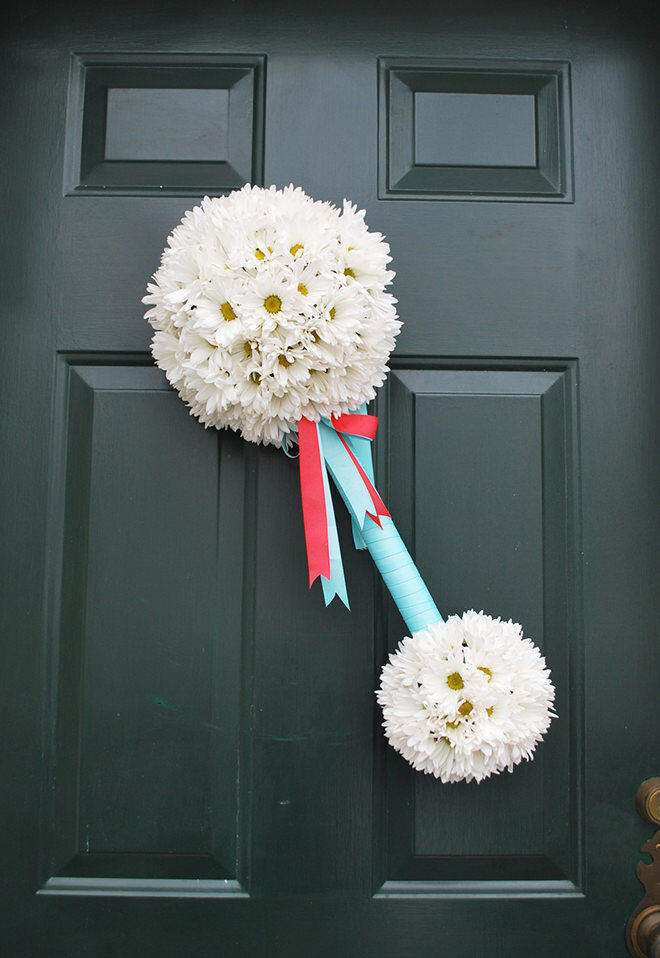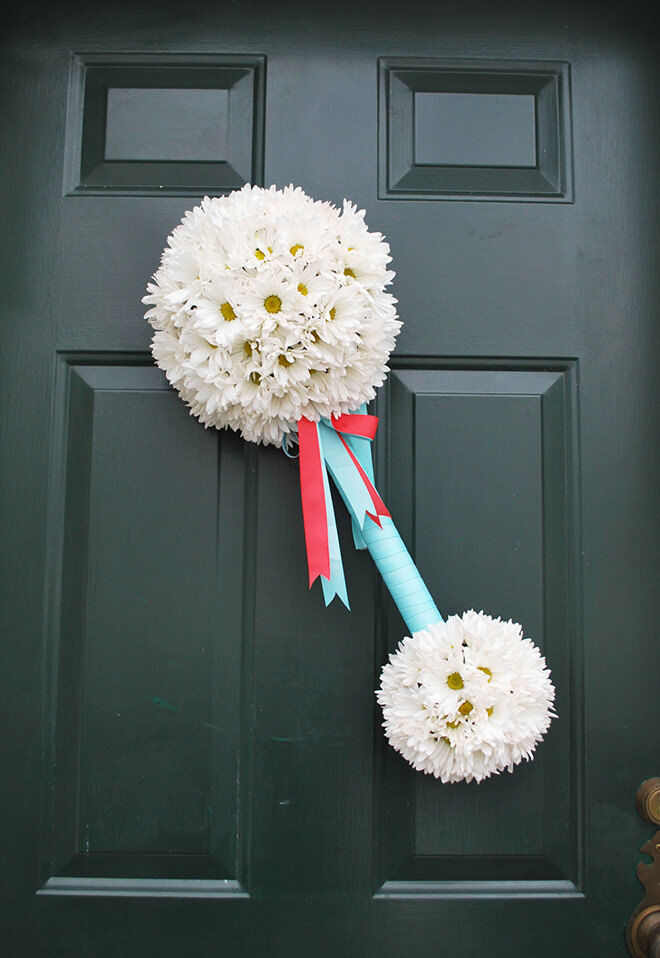 Holding a baby shower? Why not consider a daisy rattle for the front door. The Party Dress has all the instructions to make one at home or you could go the cheats route and get a florist to do it for you. (via The Party Dress)
A mad tea party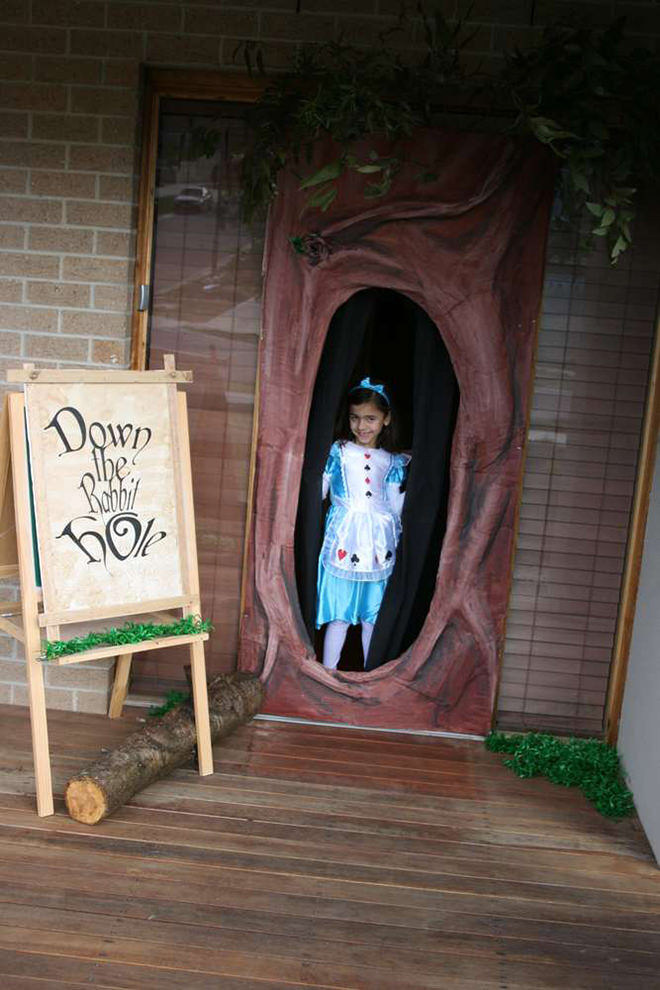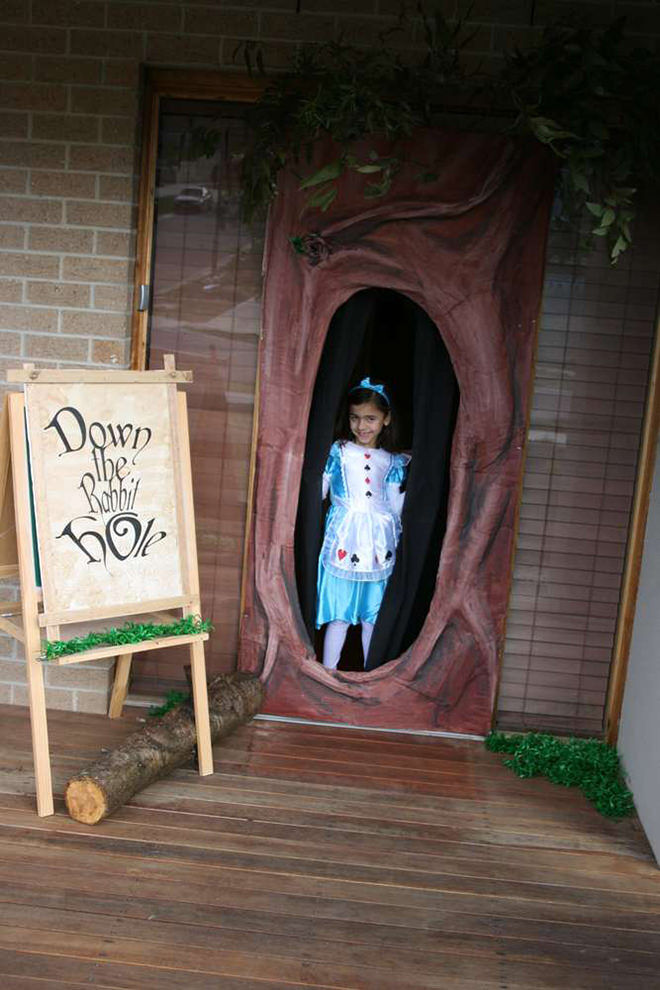 There are so many ways to throw a wonderful Alice in Wonderland party and this front door is one of our favourites. If you're not the artistic type you might want to call in some helpers! (via Catch my Party)
Banannaaas!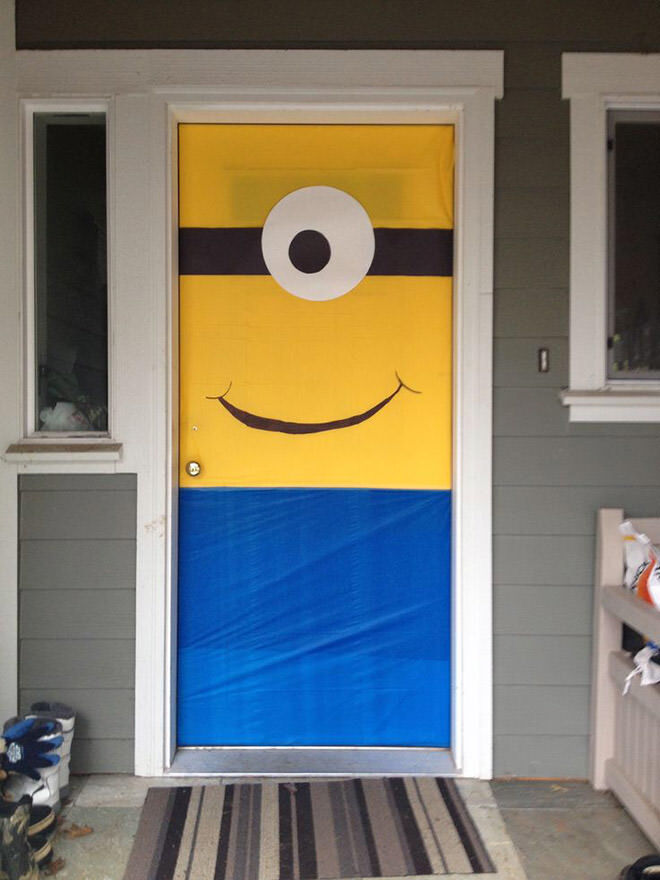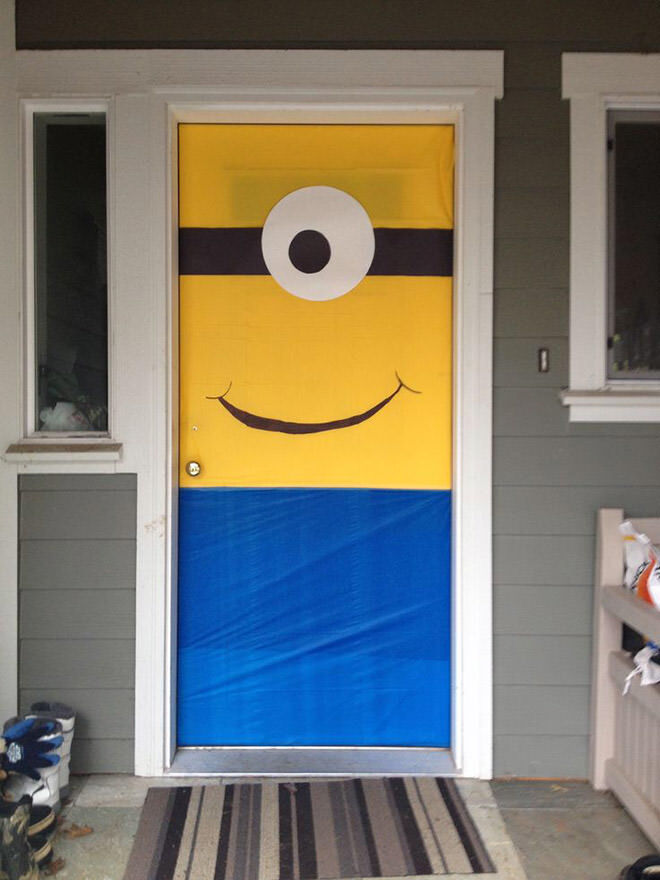 Did I hear someone say banannnaas? To craft this Minion door you can use fabric or plastic tablecloths for the backing and paper for the rest. (via Homedit)
Hosting a Minion party? Don't forget to check out our other post 12 things every Minion party needs.
Good enough to eat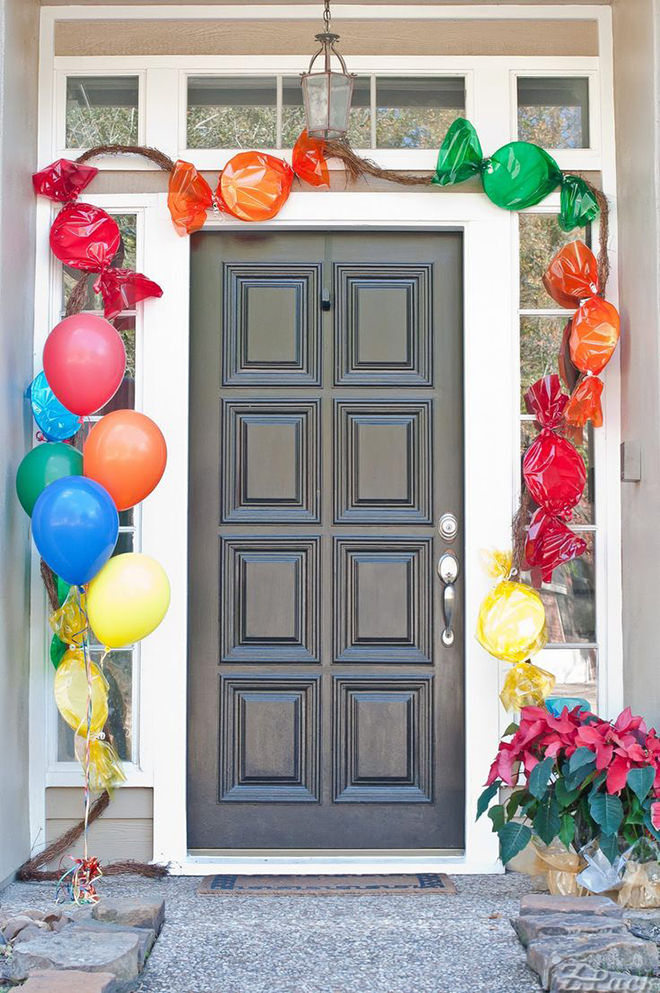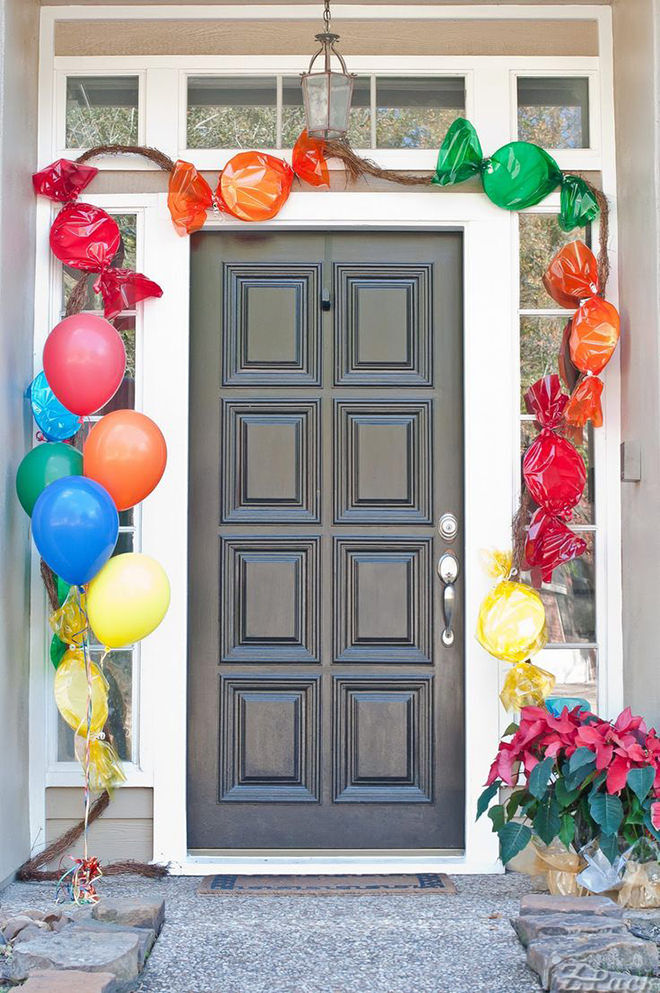 Can you imagine a lolly the size of a dinner plate? Paper plates and cellophane are used to make this front door look like lolly heaven for the little ones. Perfect for a Candyland or rainbow party. (via Pinterest)
Brick it up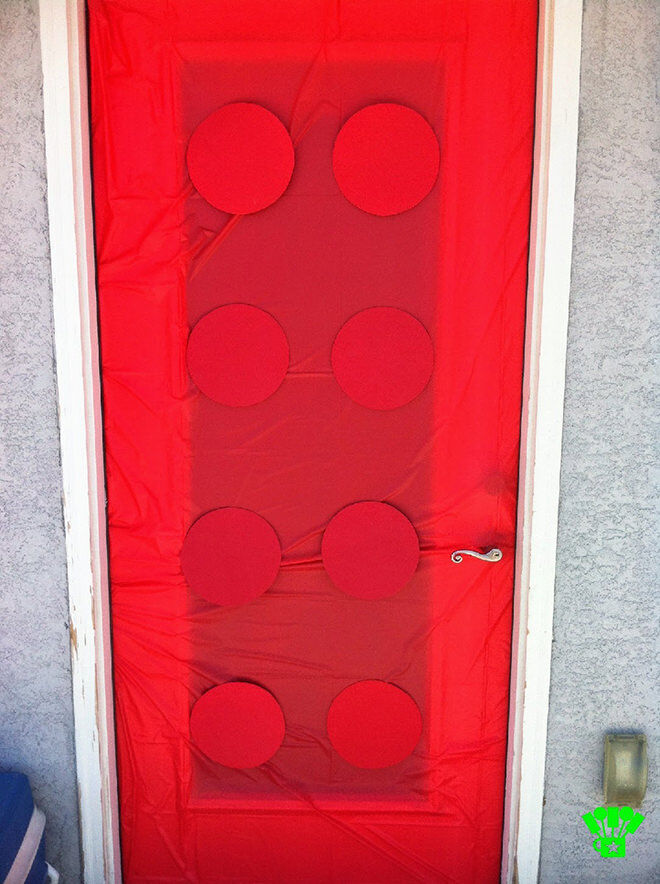 We love LEGO around here and LEGO parties are no exception. This cute door idea can be done using a plastic table cloth and cut out cardboard or coloured paper plates. You could even replicate the idea on to the party table too! (via Kandy Kreations)
I can see a rainbow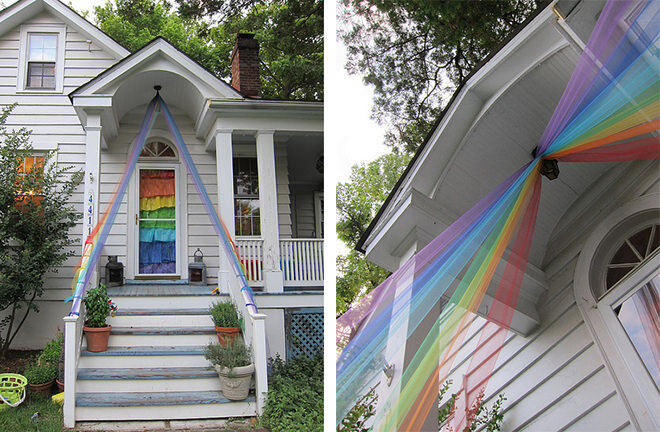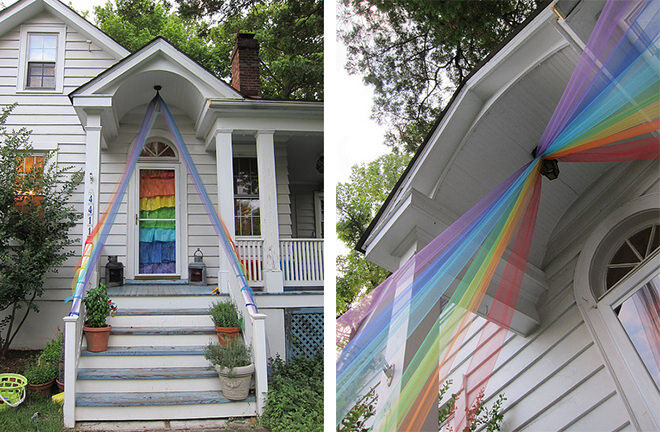 Red and yellow and pink and green. Make all the colours of the rainbow at your front door with tulle. And the front door ruffles are simply crushed up layers of tissue paper – cheap and effective, we like! (via Kristen Unraveled)
Lower the drawbridge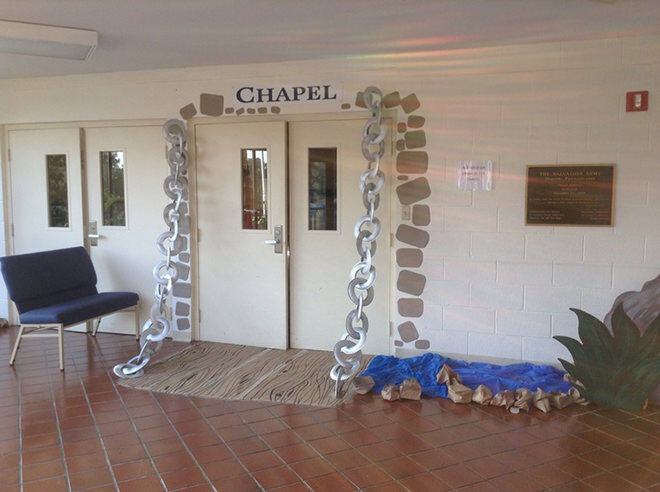 Go back to Medieval times and bring down the drawbridge for a knightly celebration. Mini dragon slayers will love this theatrical entrance for their birthday party. (via Deborah Poole-Hoffman)
Choo Choo All Aboard!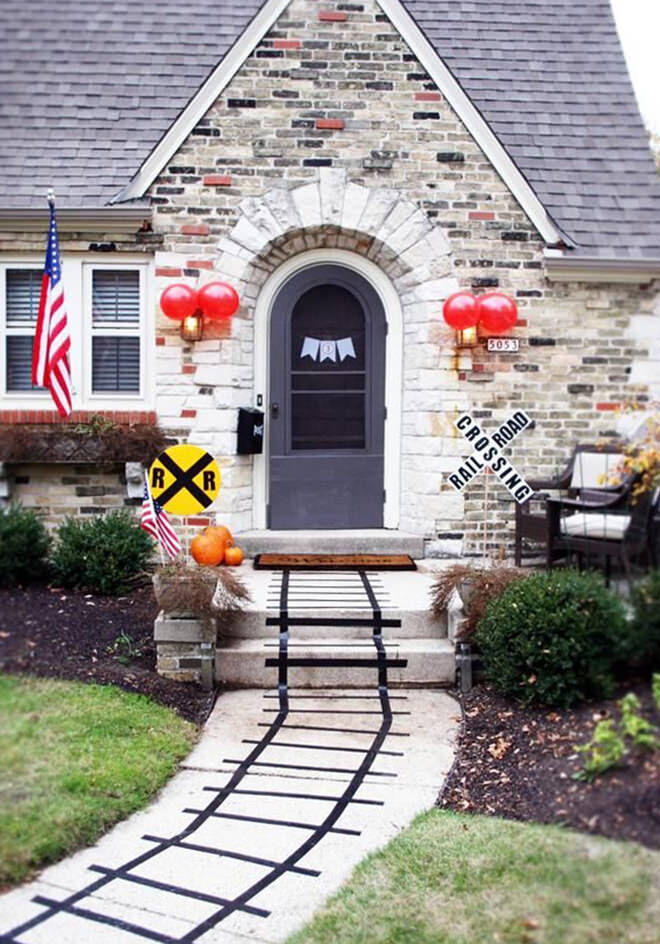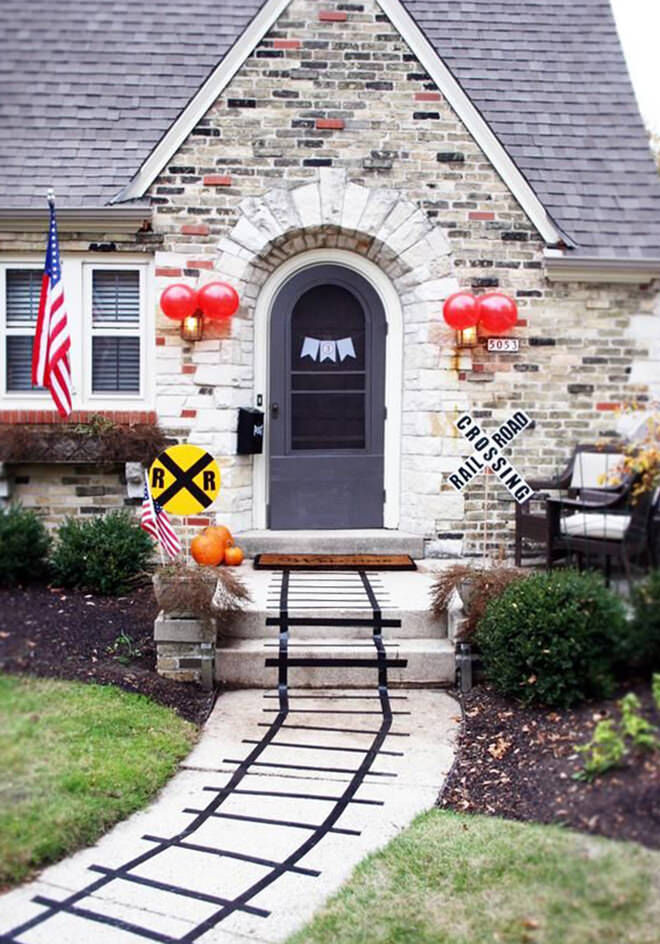 Toot Toot! The party train is leaving the station and all the guests need to come aboard. Any little train lovers will adore the tracks to this party. Some may never want you to take it down! (via Nellie Design)