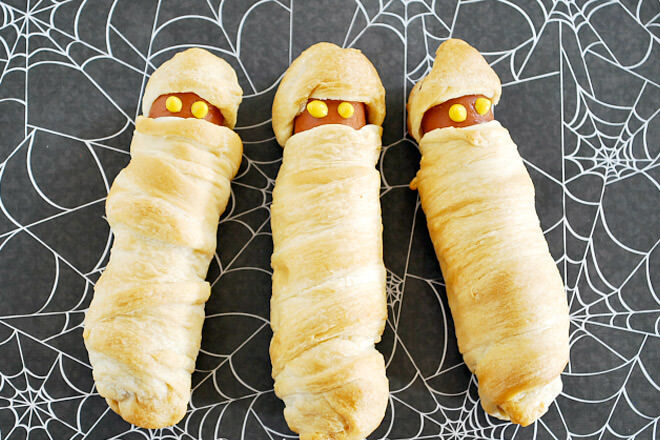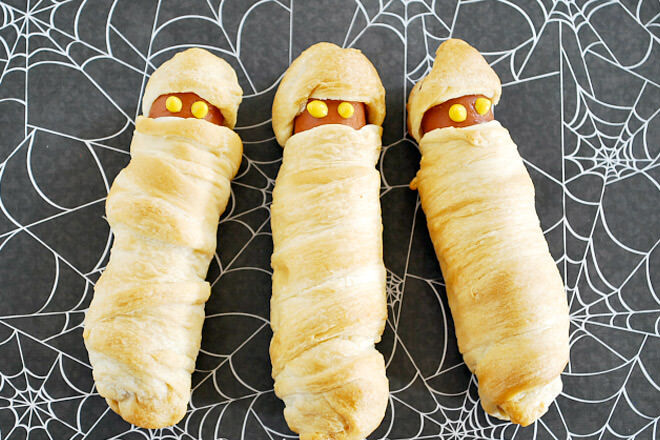 Throw a Halloween party that will have your neighbours talking about it until next year. From floating hands in your punch to eyes in your spag bol, we've got the easiest and creepiest food ideas right here. So simple that even those who are culinary challenged will be able to whip them up.
Enjoy our top 13 Halloween treats and get ready to scare the kiddies.
Finger-lickin' good!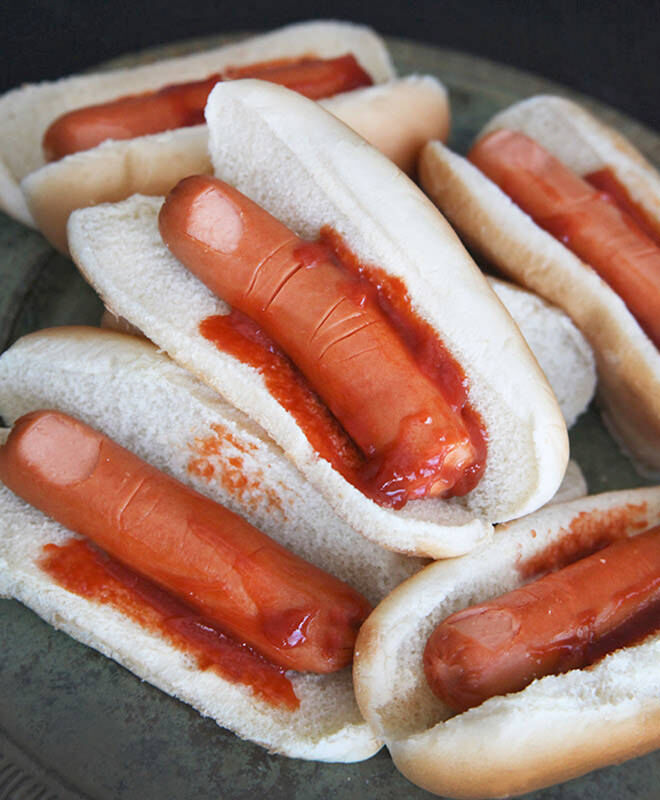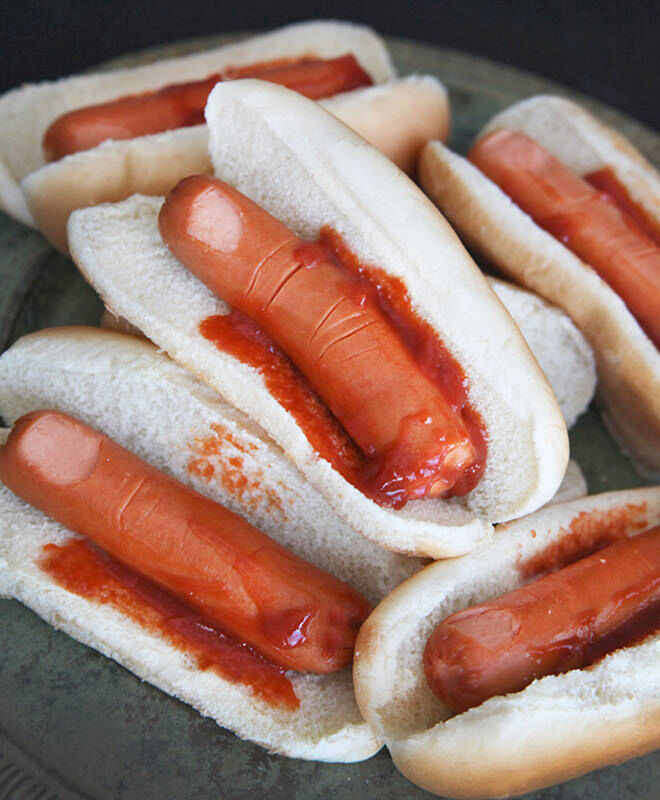 Some tomato sauce and strategically placed cuts, and a hot dog turns into a finger! (via Party Tipz)
Just chuck it together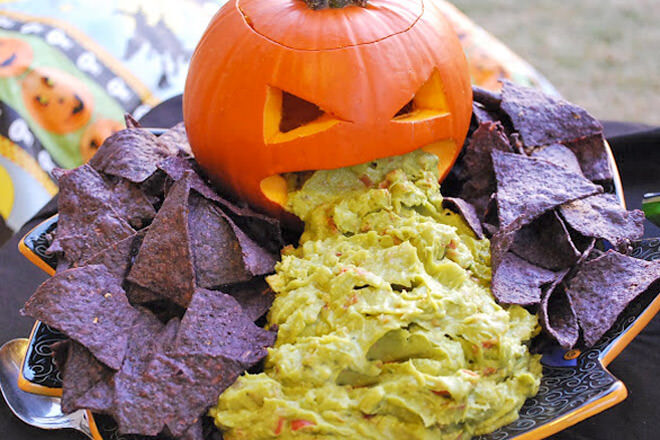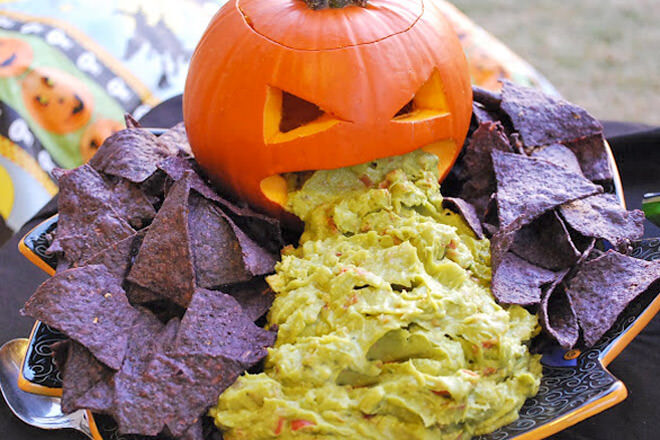 This is guacamole but just about any dip will work with this disgustingly cool idea. (via Amee's Savory Dish)
Eat all your boogers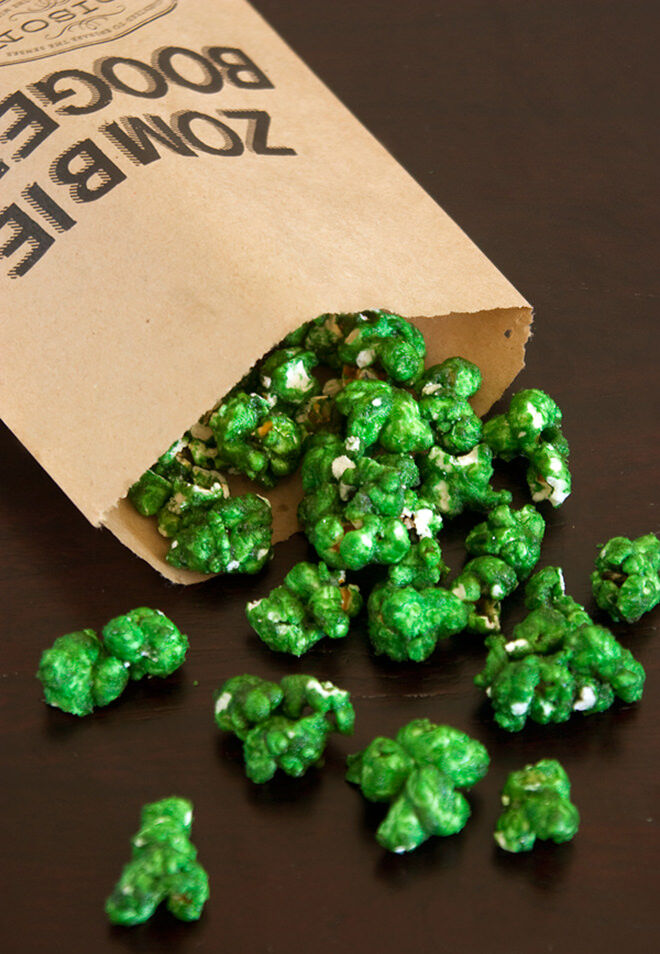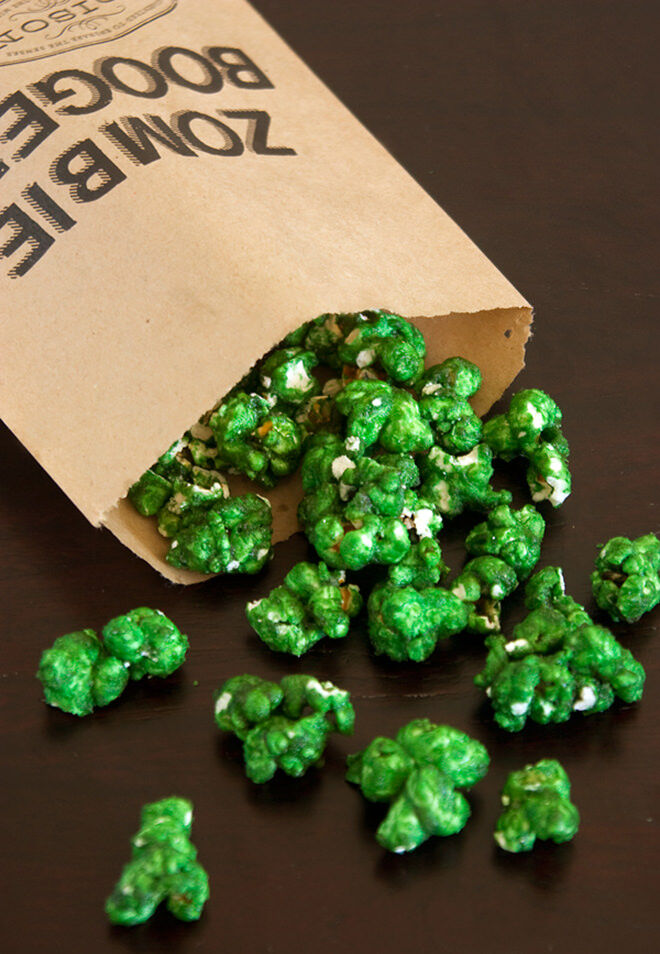 Normally we tell kids not to eat their boogers, but there is absolutely nothing wrong with eating Zombie boogers. (via Paper & Parcel)
Spooky strawberries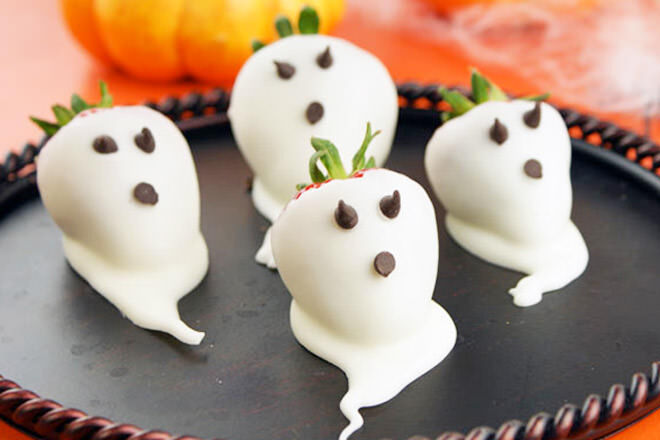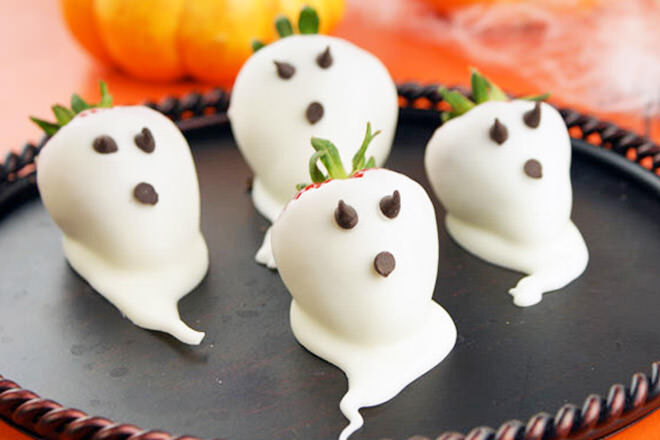 Strawberries dipped in white chocolate turn into spooky strawberries! (via Caniquik)
There's a worm in my drink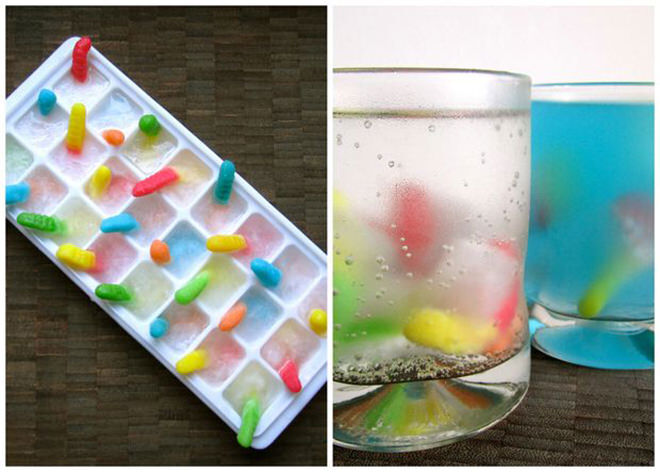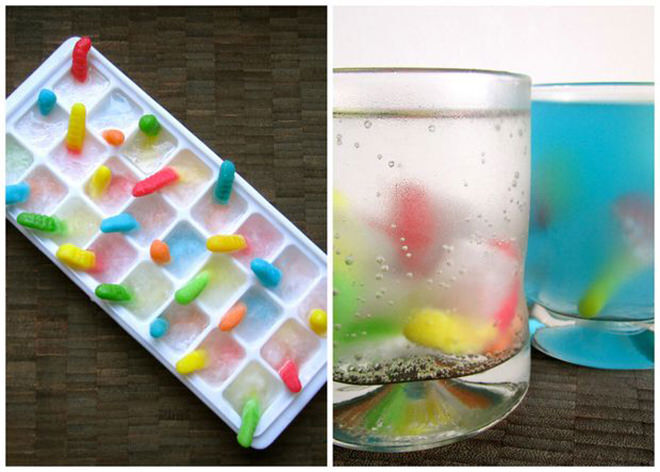 Offer your guests a drink with some ice and see if they notice they also got a worm! (via Instructables)
Don't drink the punch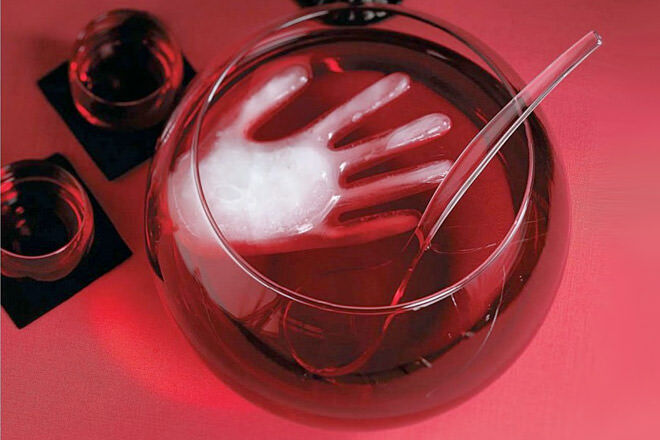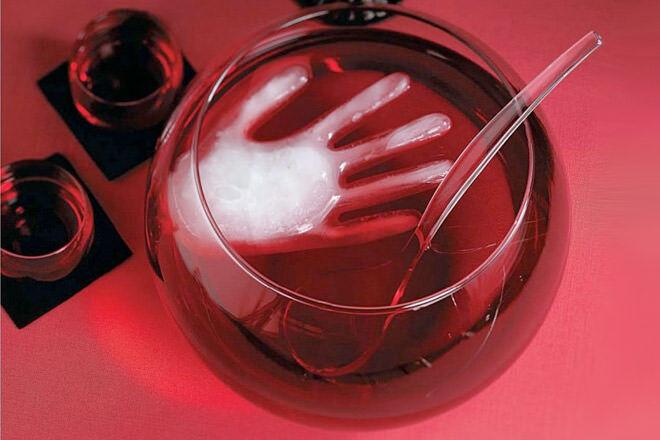 Freeze a rubber glove filled with water and put it in the punch bowl – it will scare your guests and keep the punch cool! (via Workman)
The poisonous apple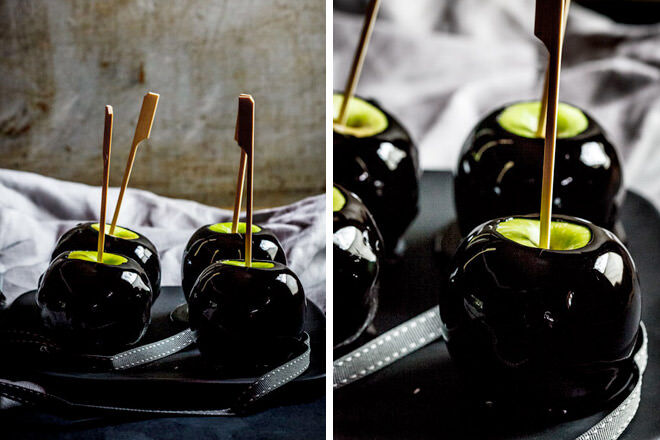 With a dash of black food colouring you will turn your apples from nice to a naughty treat. (via Simply Delicious)
Creepy cookies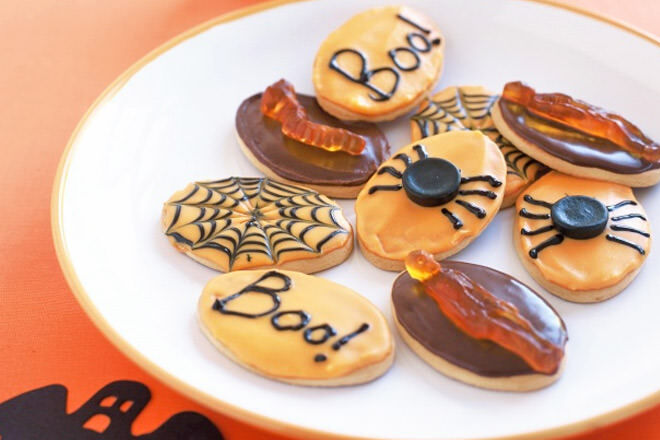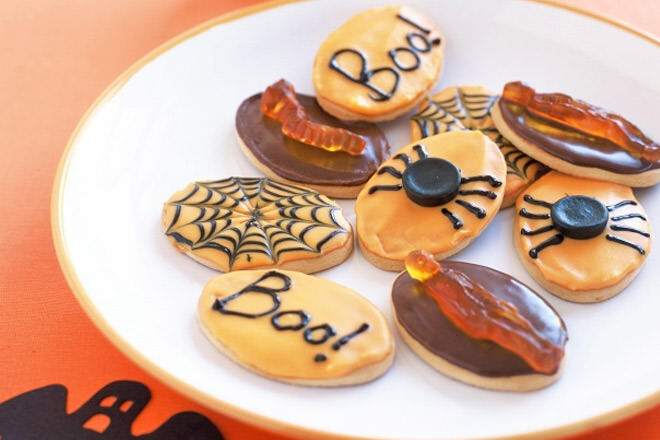 Throw some icing and lollies on your milk arrowroots for a creepy snack. (via Taste)
Grab a burger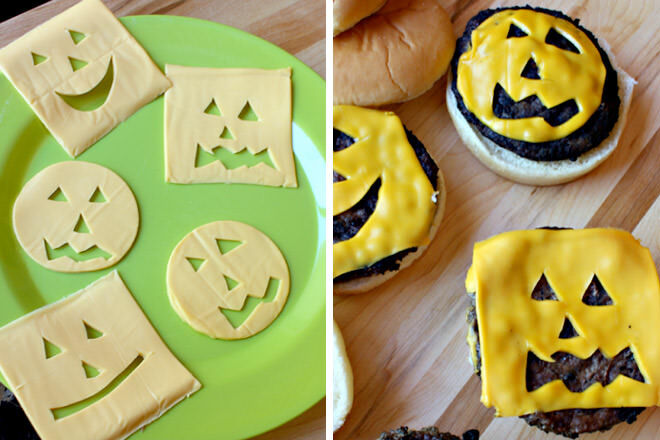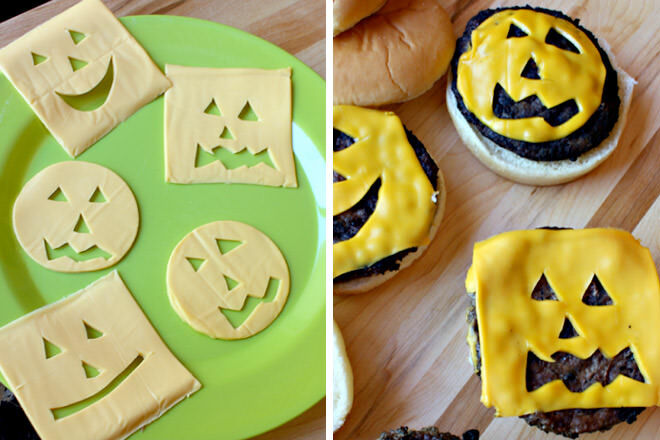 Fill up your ghosts and zombies with a yummy burger. Just cut some shapes out of the cheese to give it a Halloween twist. (via Crafty Morning)
No cooking required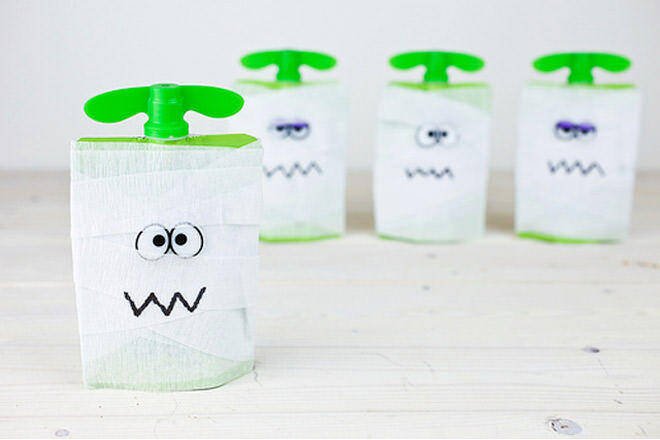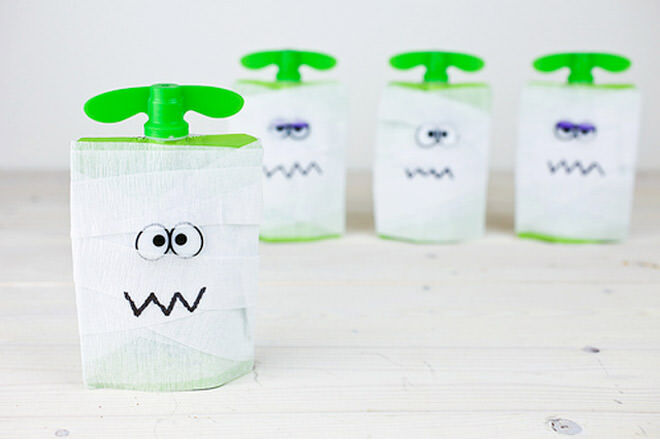 If cooking ain't your thing then why not just wrap up their squishy containers of fruit or yogurt. Still scares the kids without having to turn on the oven. (via The Nerd's Wife)
All wrapped up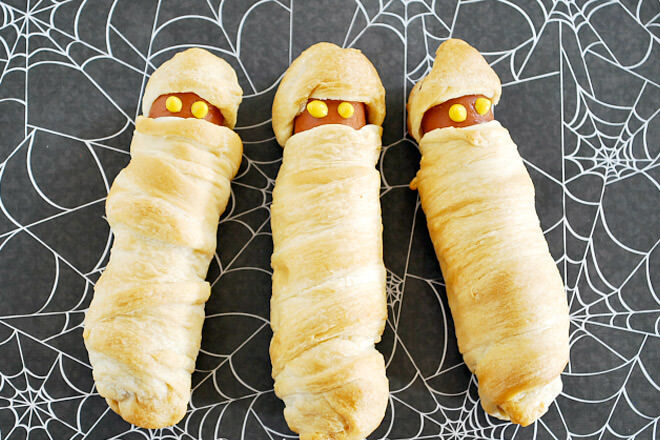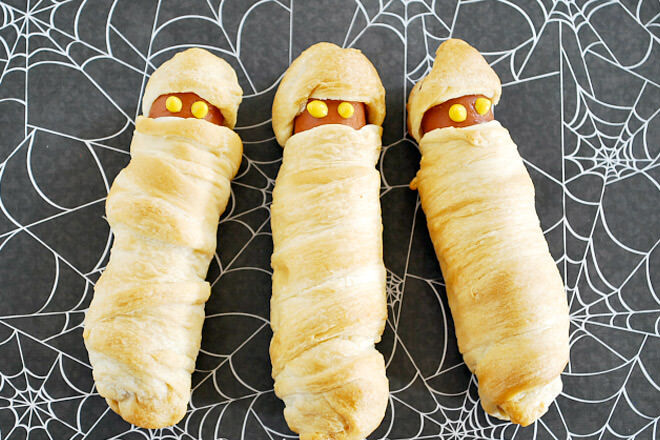 Wrap up your hot dogs for a mummified dinner for your guests. (via A Pumpkin & a Princess)
In the grave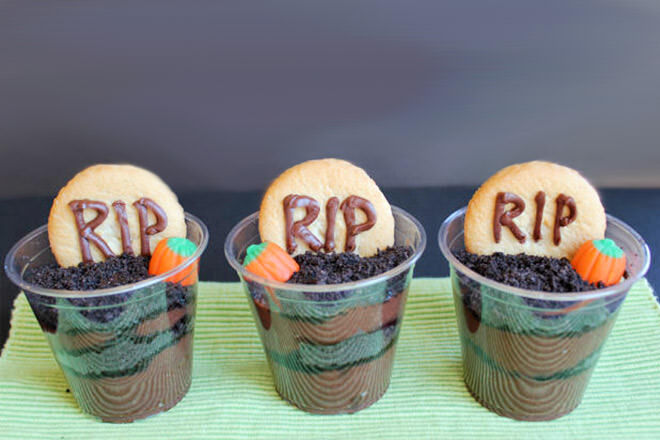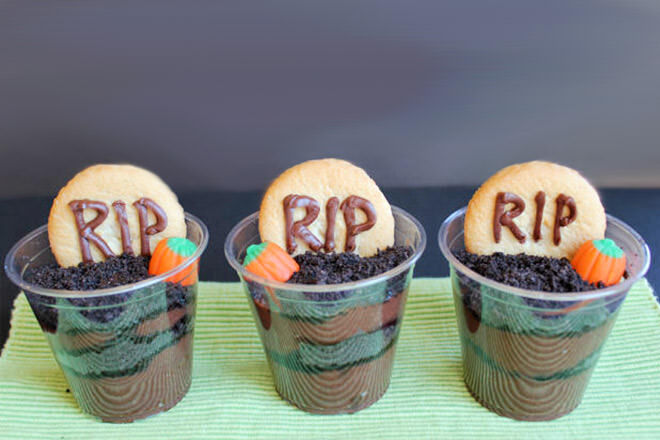 You can either make your own pudding cups or buy pre-made to make these cute little graveyards. (via Jamie Cooks it Up)
Your dinner has eyes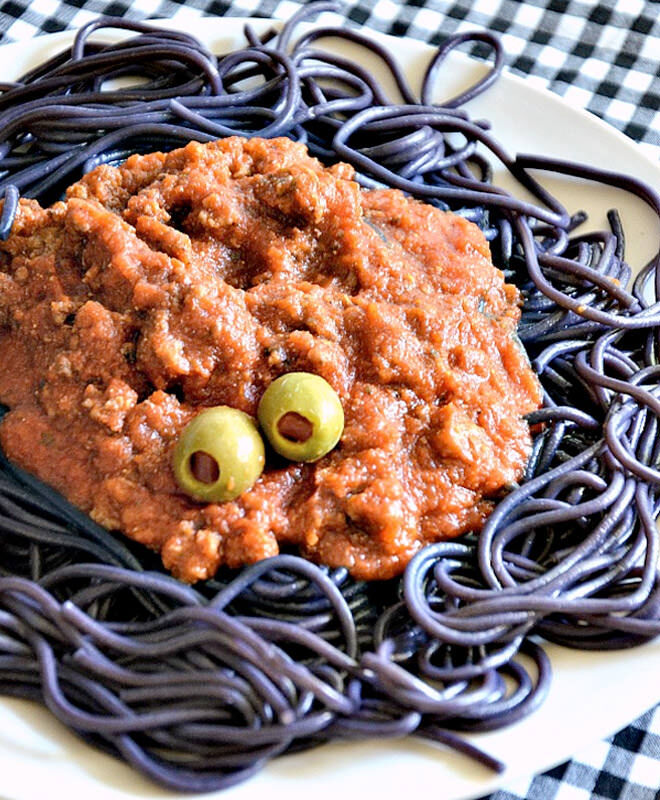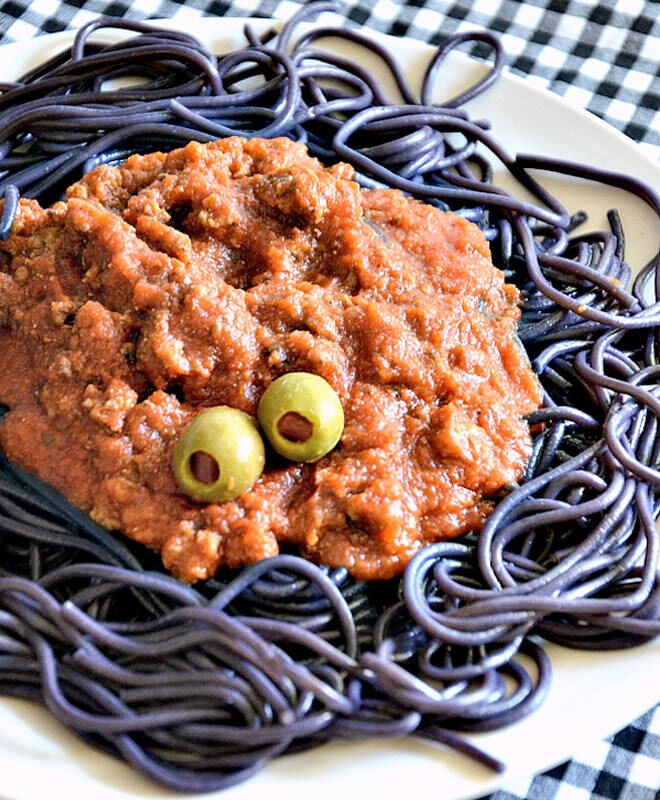 If you want to feed the kids a proper dinner but still want to scare them, why not give their bolognaise eyes and turn their pasta black? (via The 36th Avenue)
---
READ MORE:
Halloween food ideas
13 creep-licious Halloween cakes
19 frightfully fabulous food ideas for Halloween
14 healthy Halloween ideas for tiny terrors
---