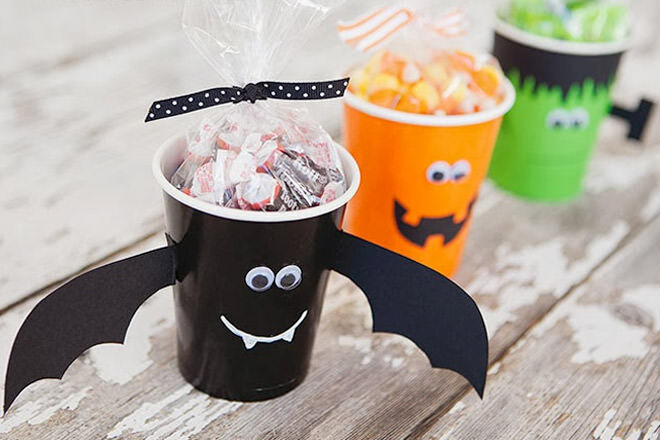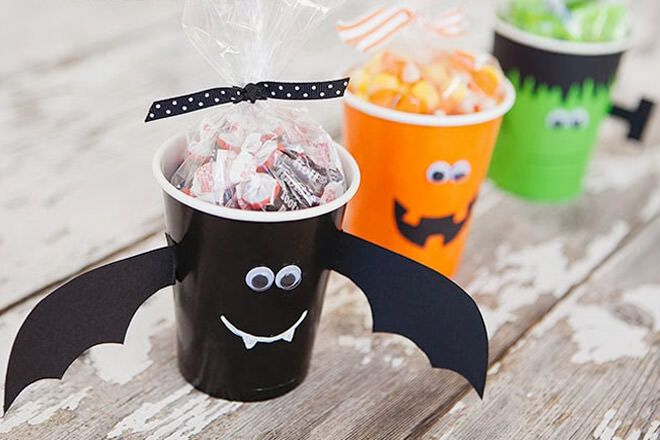 Get the neighbourhood together for a Halloween spook-fest! We've found 13 Halloween party ideas that will have the kids entertained for hours. Prepare for screams of delight and screams of terror as you scare the kids into having the best Halloween ever.
Please attend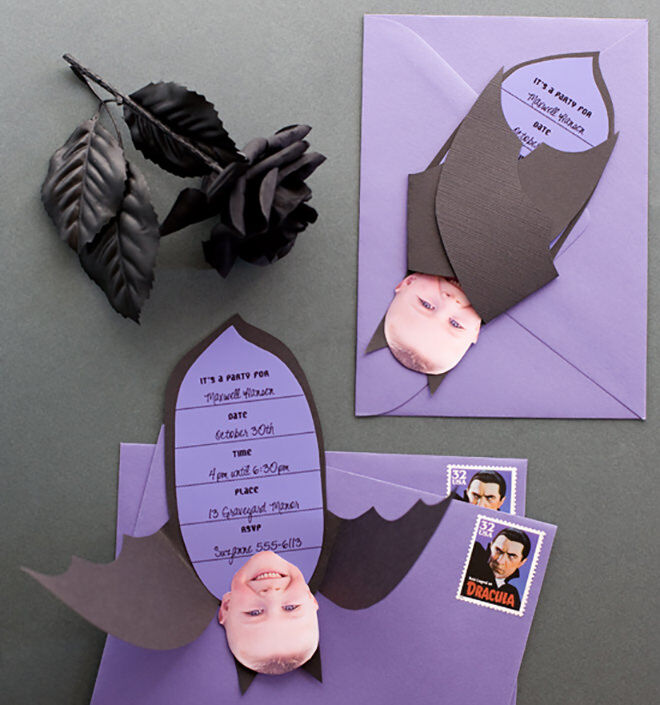 The kids will be in for a batting good time at your Halloween party with these quirky invitations. (via One Charming Party)
It's a web out there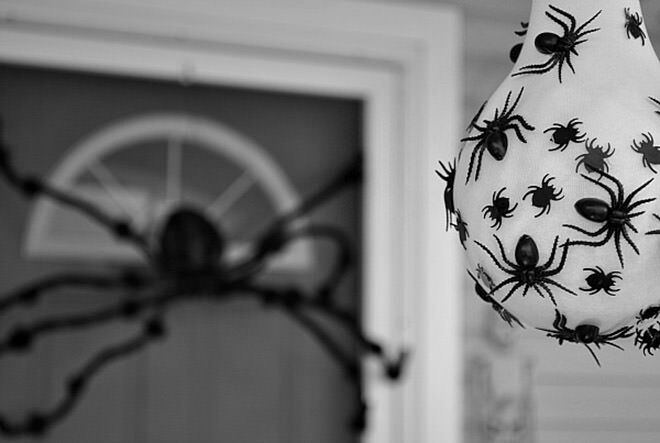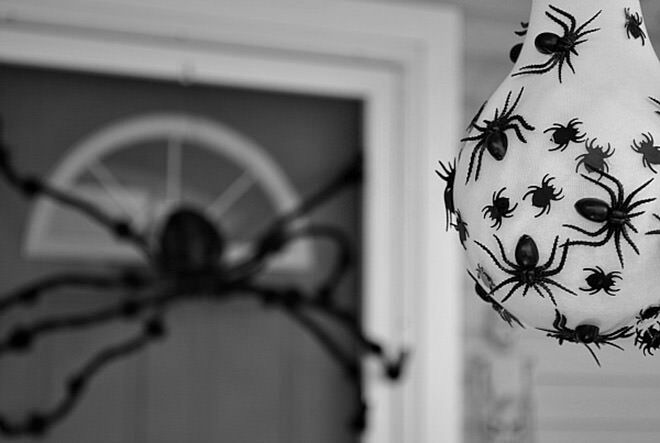 Make your guests' skin crawl with stockings and baseballs that look like spiders nests. (via Hello Paper Moon)
Aliens in the house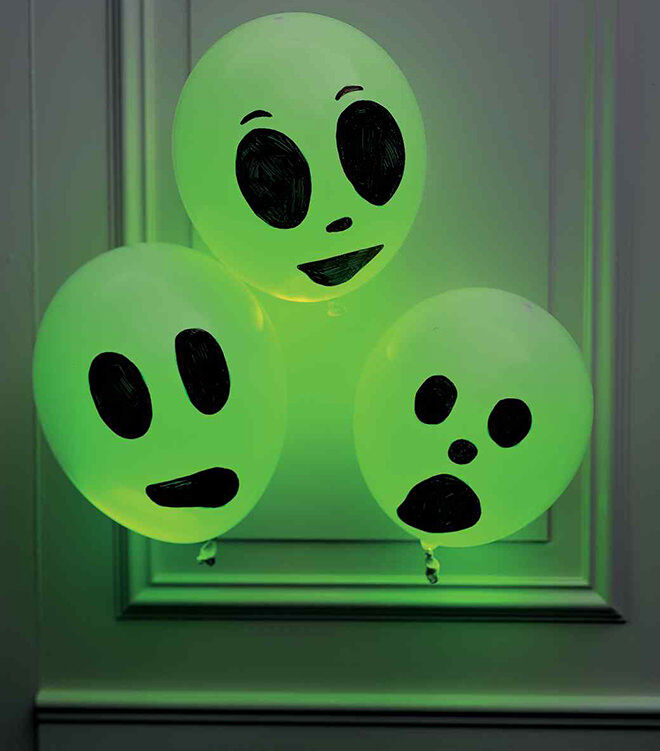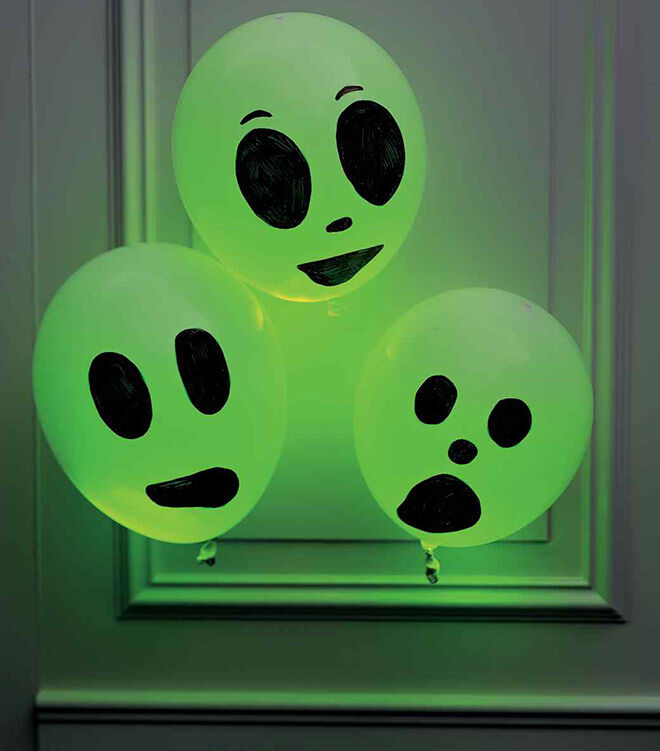 Chuck a glow stick in a balloon and draw a face on it to keep your guests asking – is that a ggggghost? (via Martha Stewart)
Just hanging around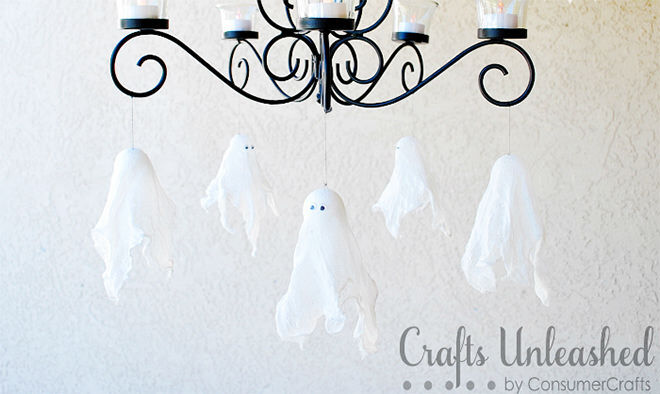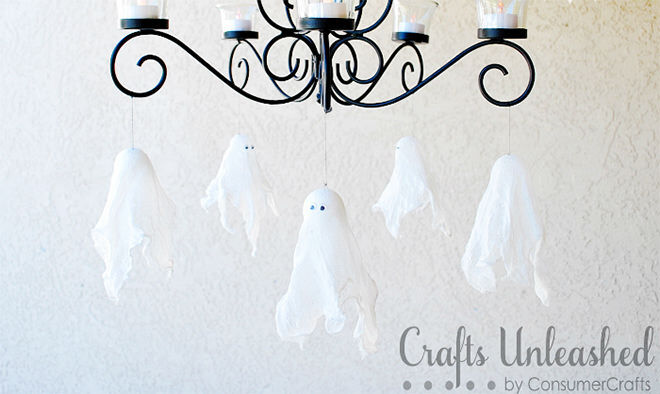 Everyone knows ghosts don't walk, they levitate. Halloween seems like the perfect time to get them levitating from your light fittings! (via Crafts Unleashed)
Hanging pumpkins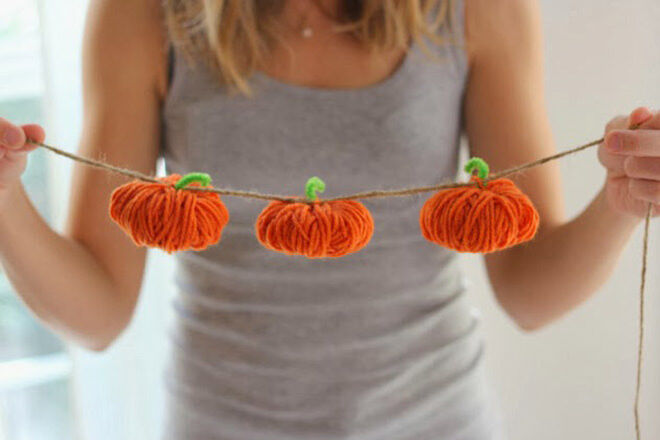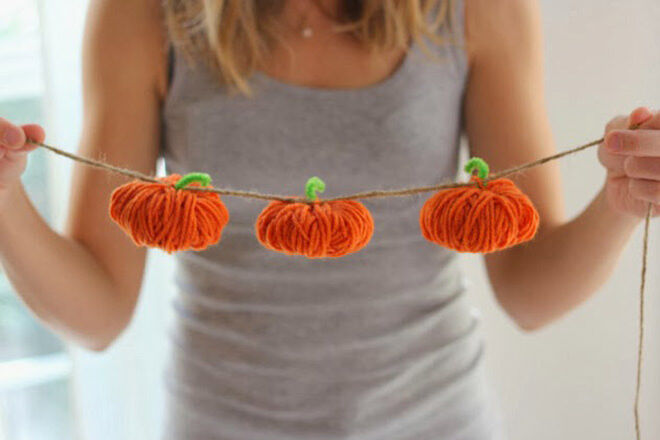 There's nothing that says Halloween more than pumpkins. And here's a whole garland of them! (via Land of Nod)
Keep them in a jar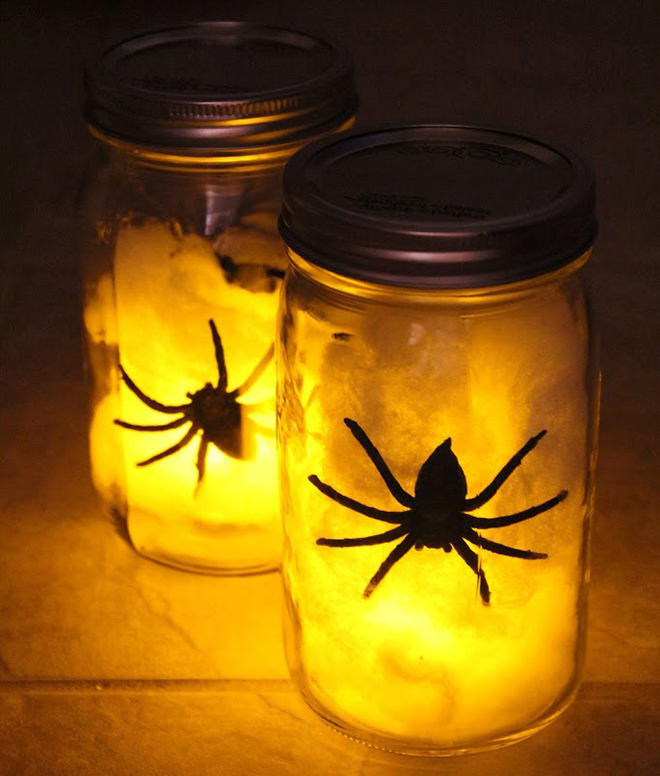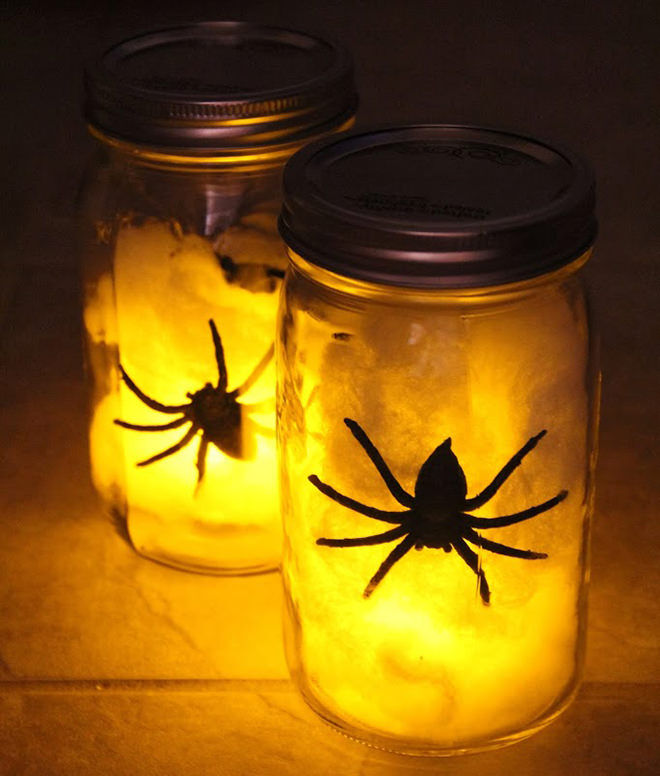 Don't let the spiders out of the jar! A creepy, crawly decoration project for your party. (via Bitz and Giggles)
Bingo!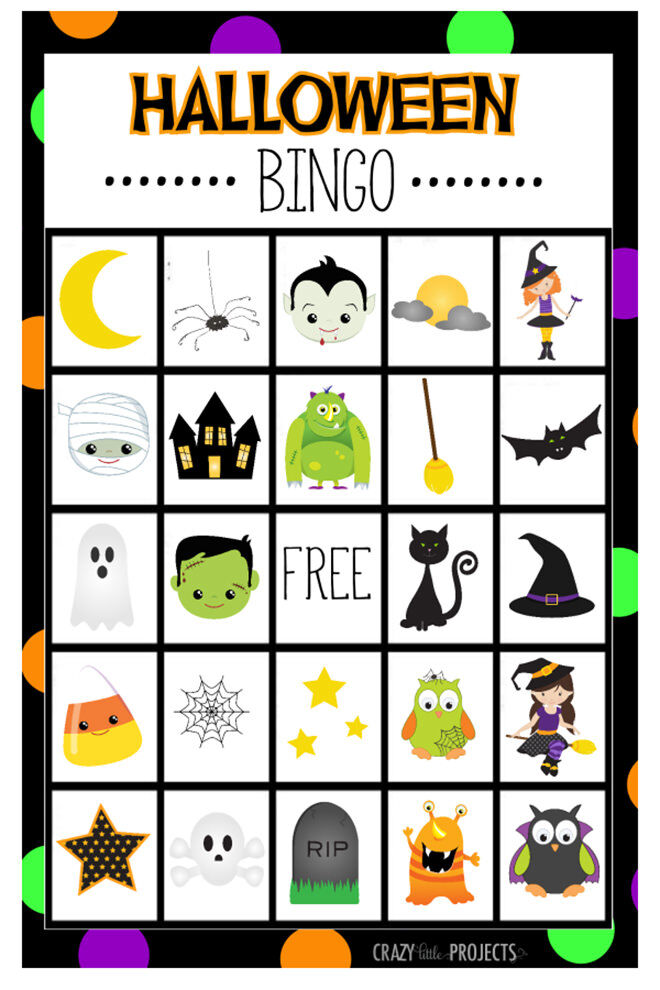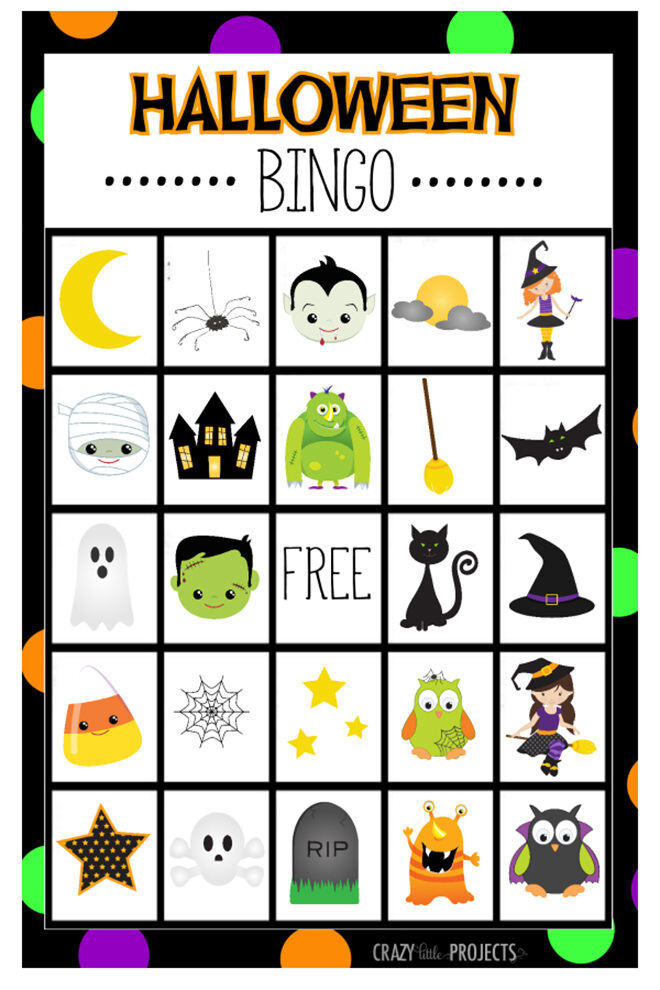 Skulls, witches, monsters….BINGO! A great game to play with those crazy little spooksters. (via Crazy Little Projects)
Bowl them over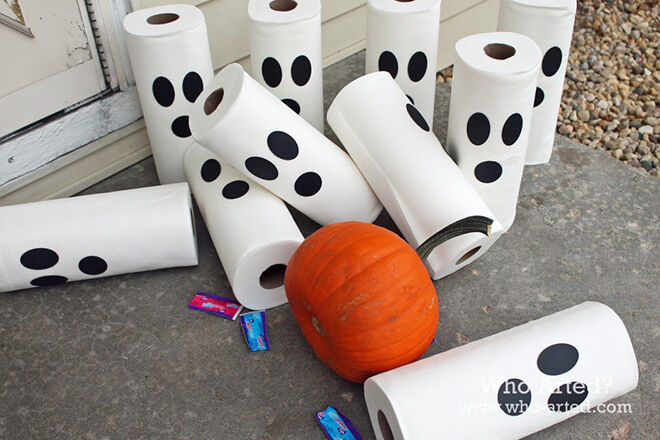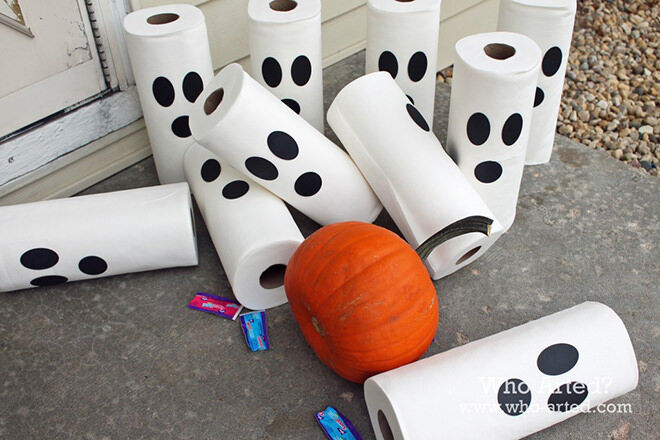 Paper towel is instantly turned into a ghostly game of bowling with the addition of simple eyes and a mouth. (via Who Arted?)
Slime it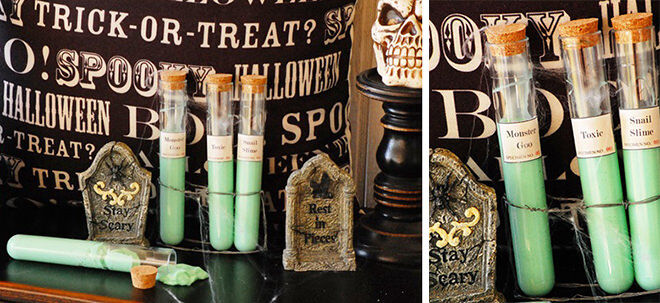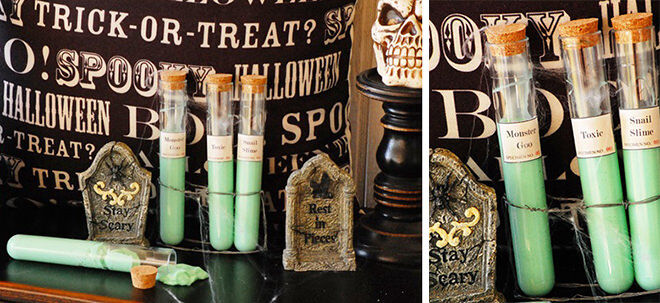 Give out jars of slimy fun for those who like to play with monster goo and snail sludge. (via The Idea Room)
Don't be scared of the ghosts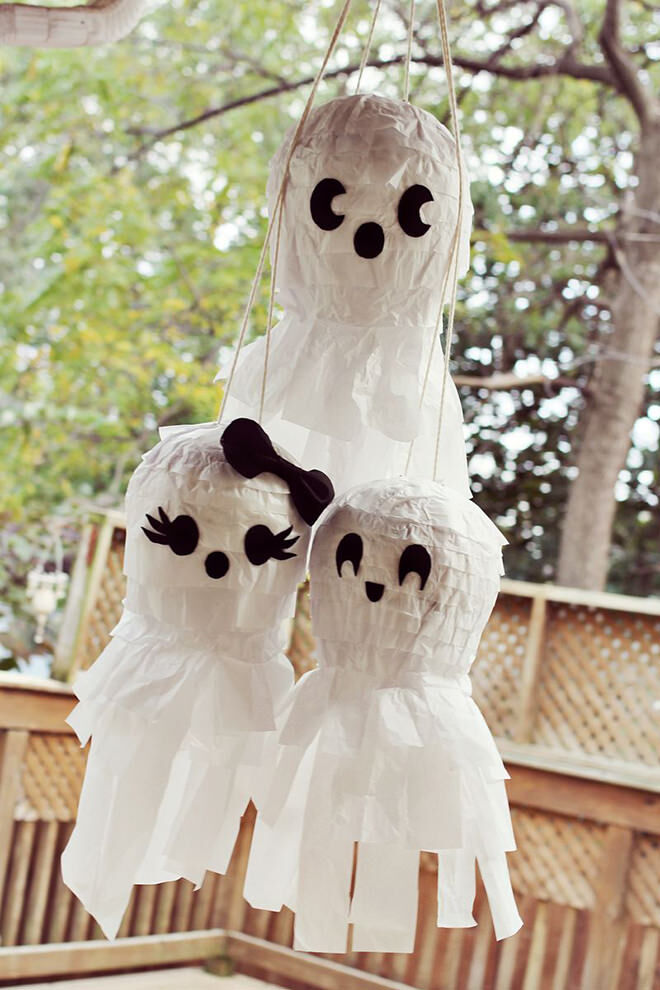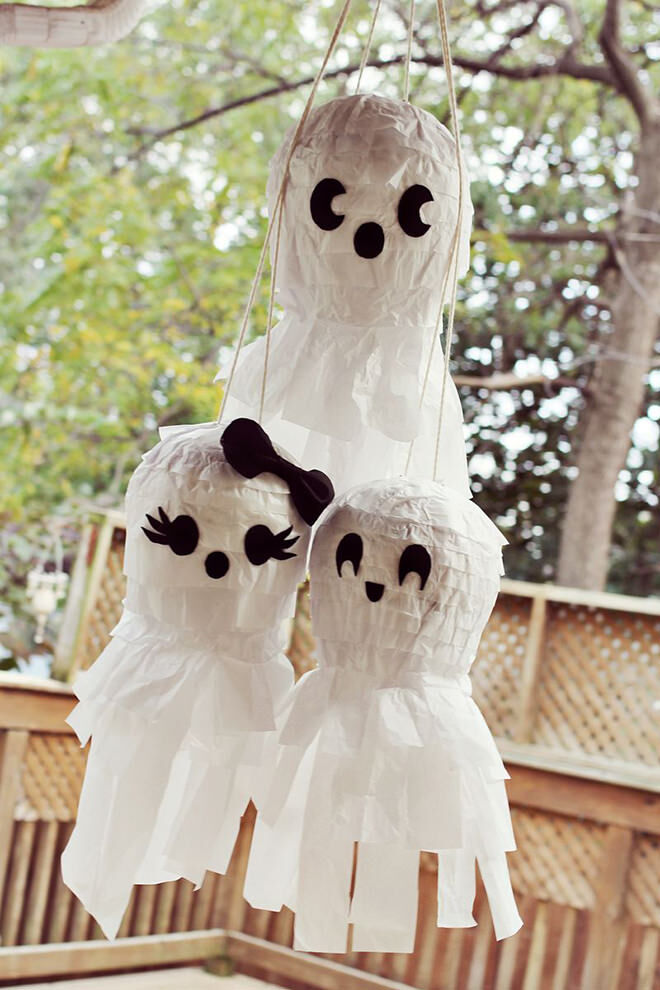 Ghosts aren't that scary when they're full of lollies! Brilliant piñata idea. (via A Beautiful Mess)
Even the cups are cute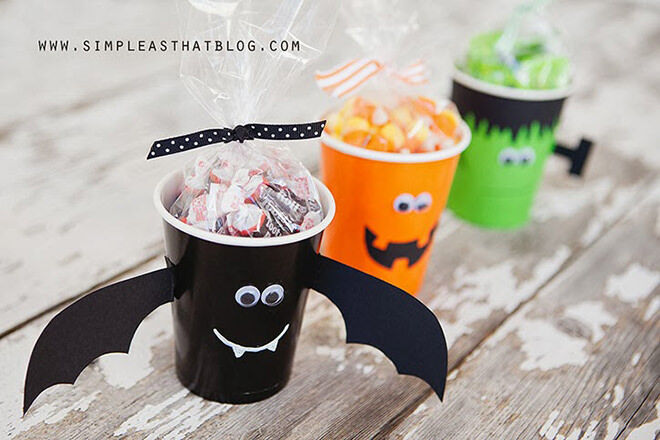 Give the Halloween cups some character with goggly eyes and mega fun faces. (via Simple as That)
Ghosts are good when filled with treats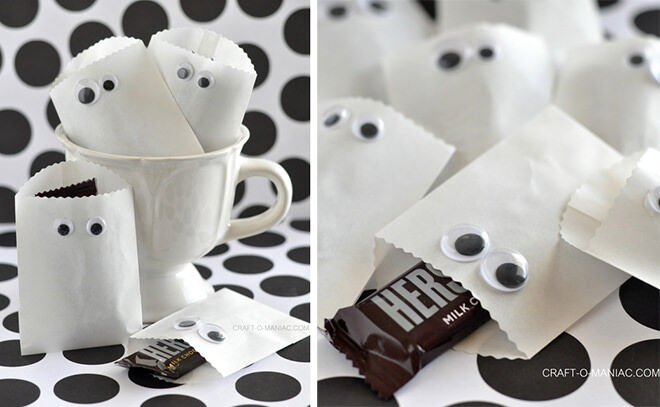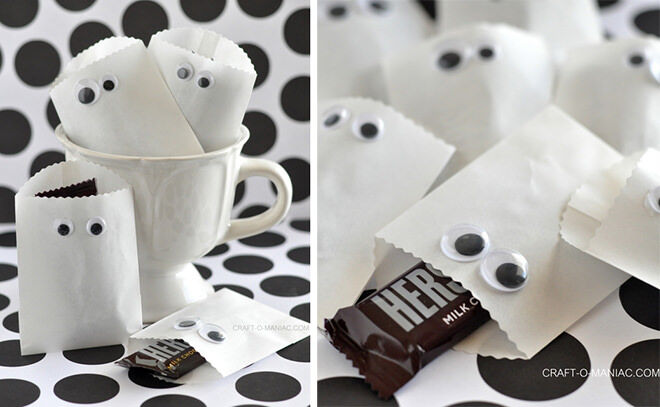 Send the munchkins home with some ghostly treats in these easy-to-make treat bags. (via Craft O'Maniac)
Blow away their fears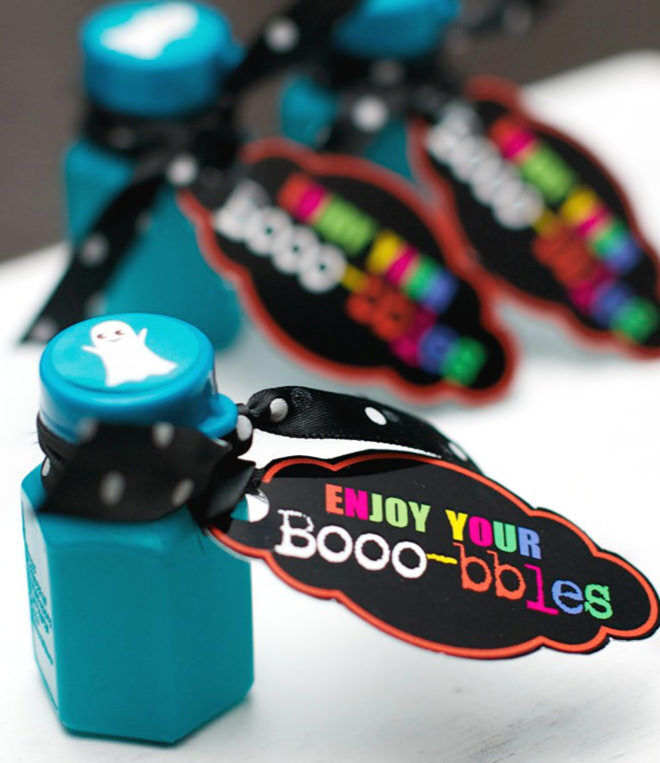 If it all gets too scary, send them outside to blow away their fears with Booo-bbles. (via Tater tots and Jelly)
And the award goes too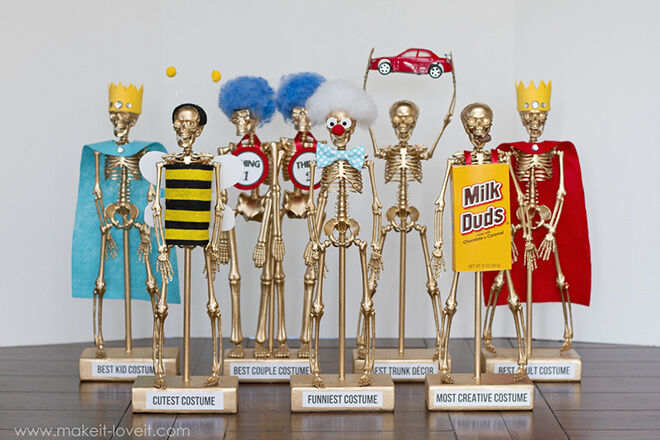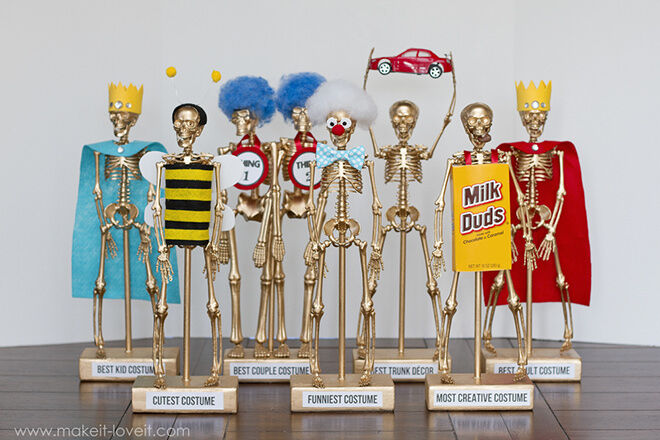 Award the best and cutest guests with a trophy that will scare and delight. (via Make It Love It)