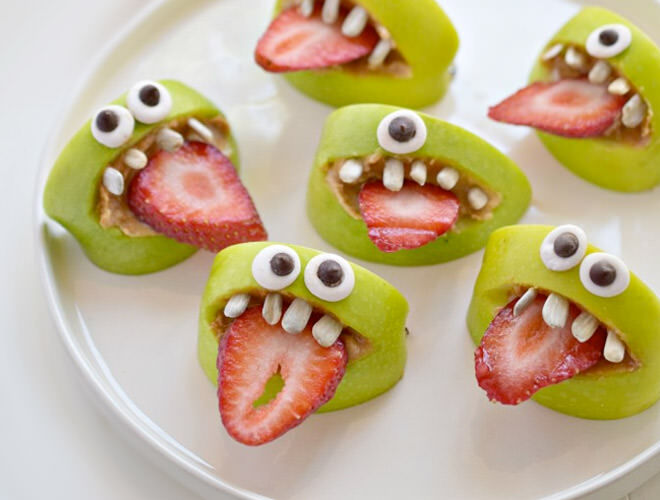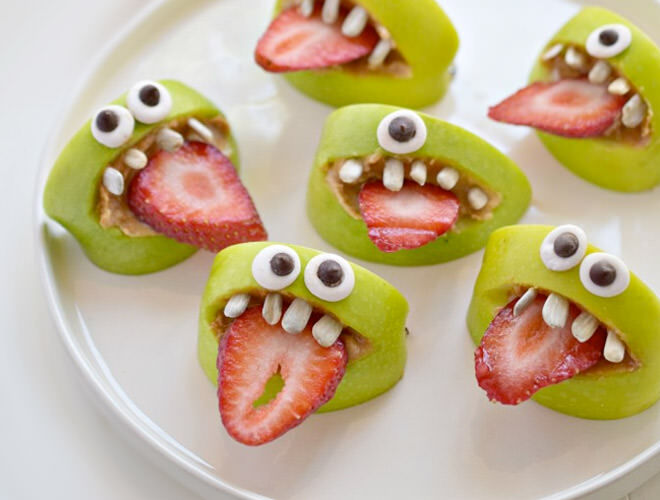 Boo! Halloween is creeping closer by the day and we're stupidly excited, are you? To make sure you're completely ready for your mini monster's fun food requests we've hunted down some seriously scary and healthy Halloween munch that you can make at home.
Here are our top 13 healthy Halloween feeds for your tiny terrors.
A monster way to start the day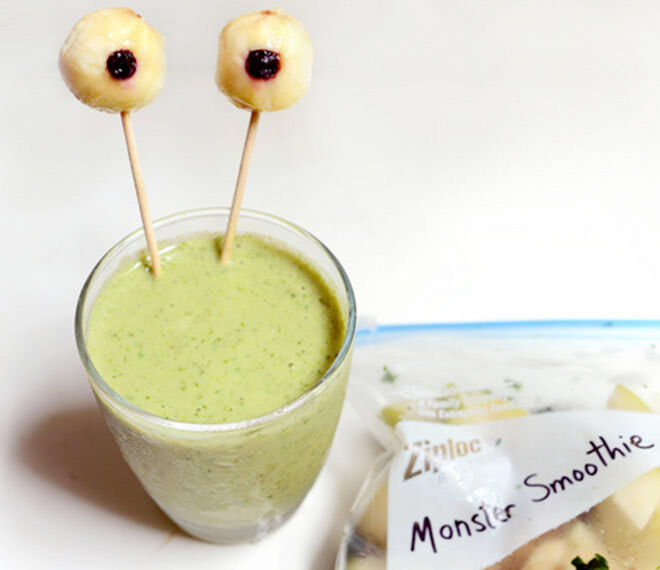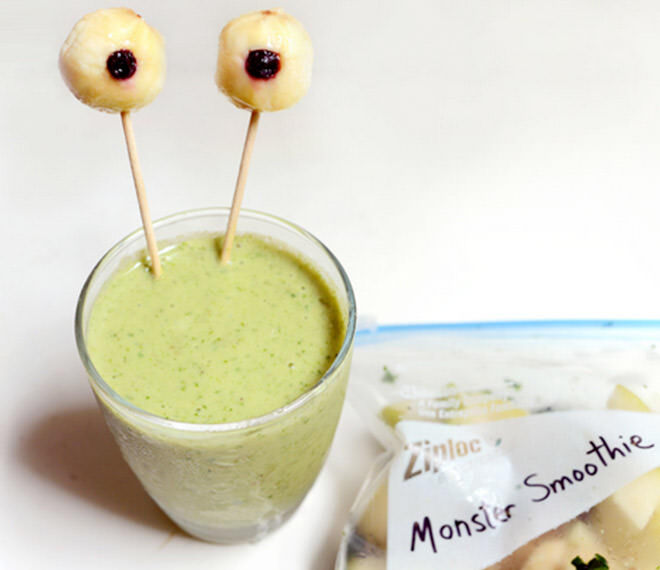 If the kiddies love their green smoothie in the morning simply add banana and blueberry 'eyes' on sticks for a monster morning beverage! (via Ziploc)
Chilling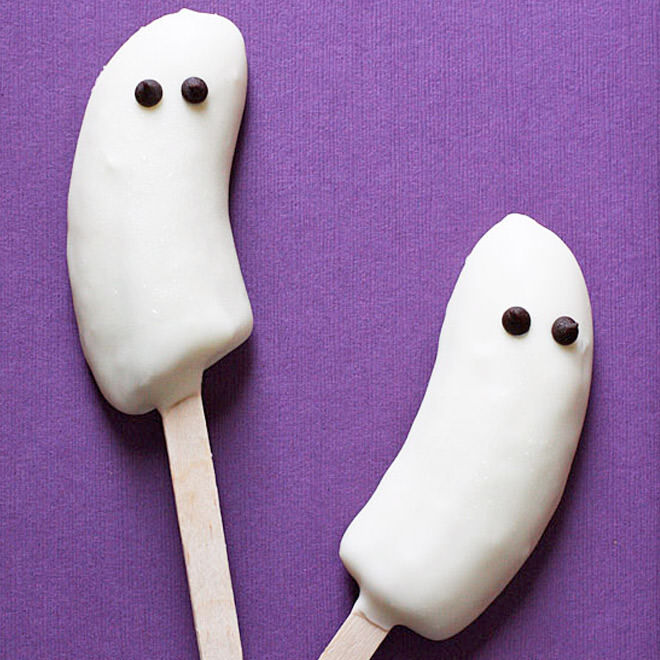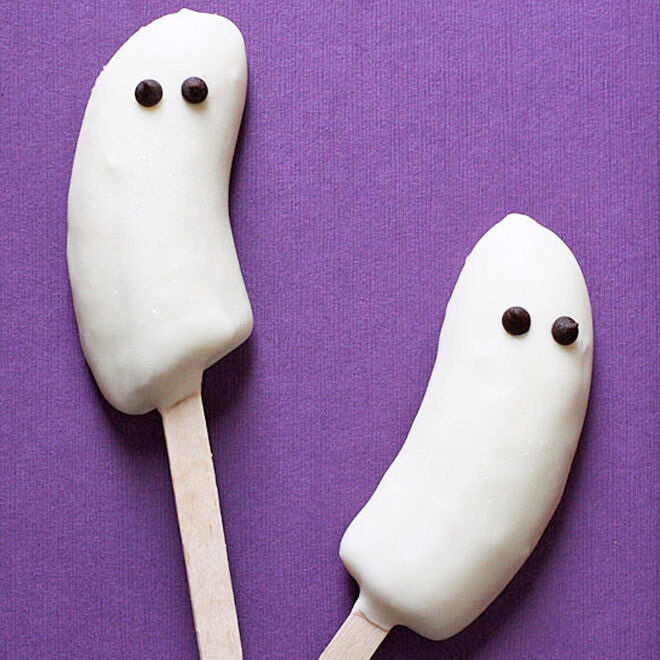 Slice bananas in half, pop onto a stick and dip into the natural yoghurt before freezing for an hour. The result is these seriously chilling boo-nanas. Yikes! (via Skinny Taste)
Six-legged spider stack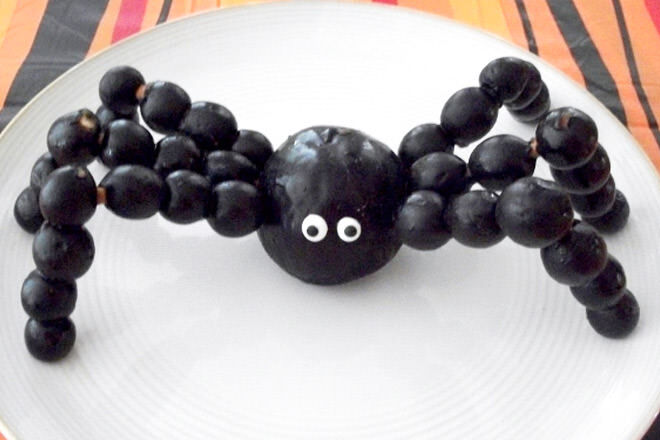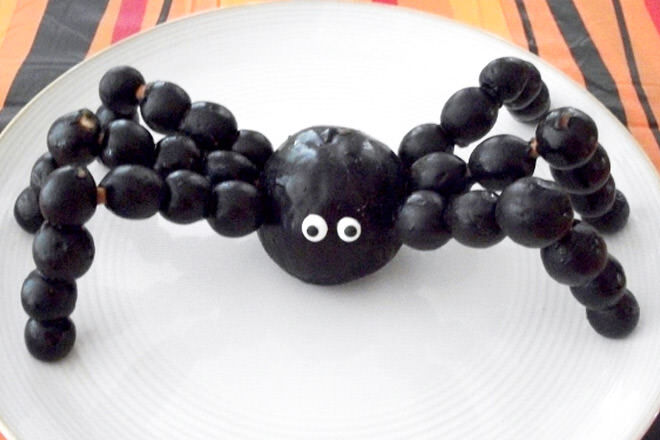 We've got goosebumps just from looking at this spider stack! Made from a combination of sweet juicy fruits and savoury pretzels he'd sure make one tasty snack come Halloween! (via Kitchen Fun with My 3 Sons)
Peeling mummies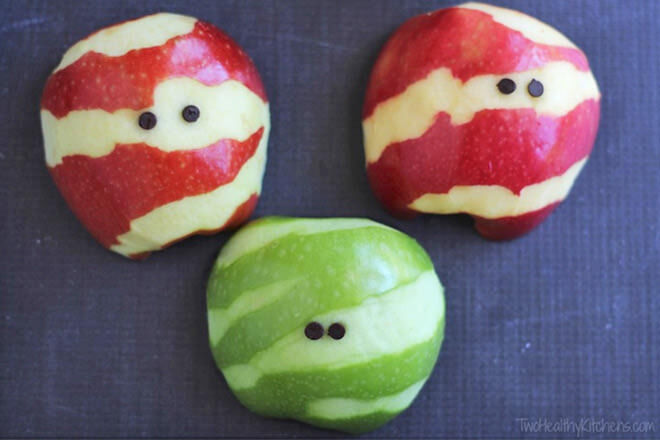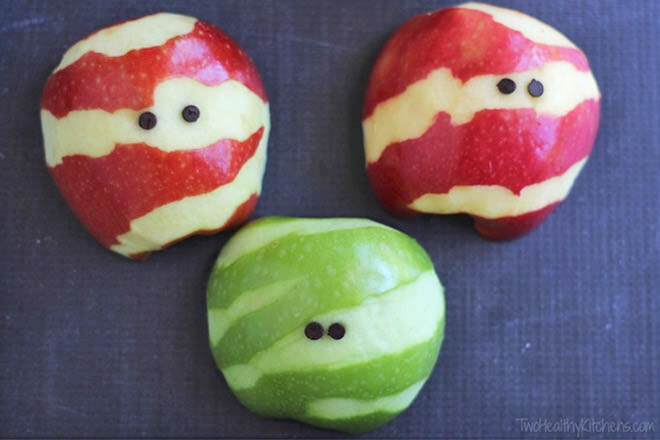 Fun Halloween food can be super simple too – just take a look at these apple 'mummies'. It's amazing what a bit of strategic peeling can do! (via Two Healthy Kitchens)
Creepy kiwi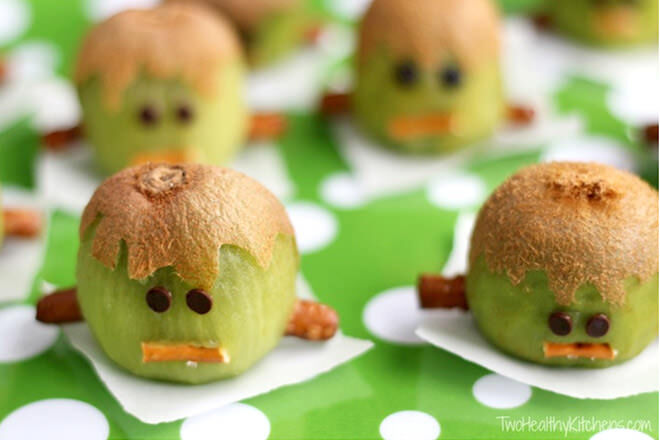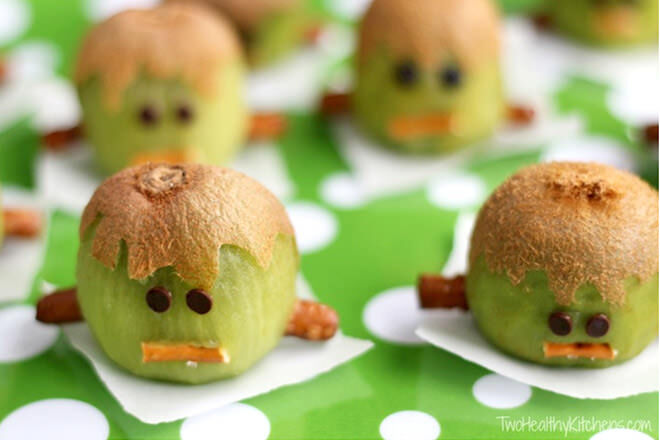 Wow! See how many weird and wonderful faces you and the kids can create with your creepy green fruit. (via Two Healthy Kitchens)
Spine-chilling salad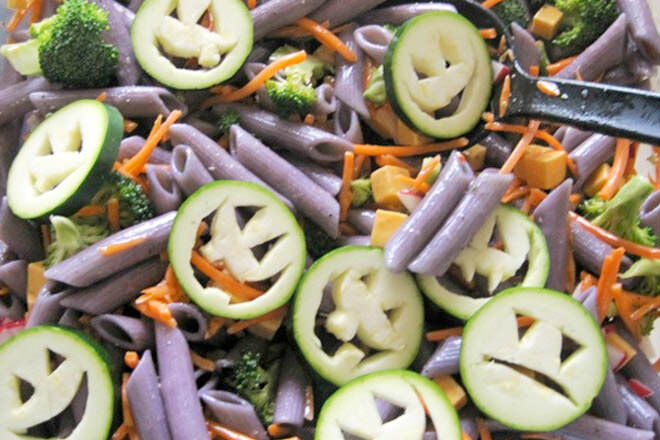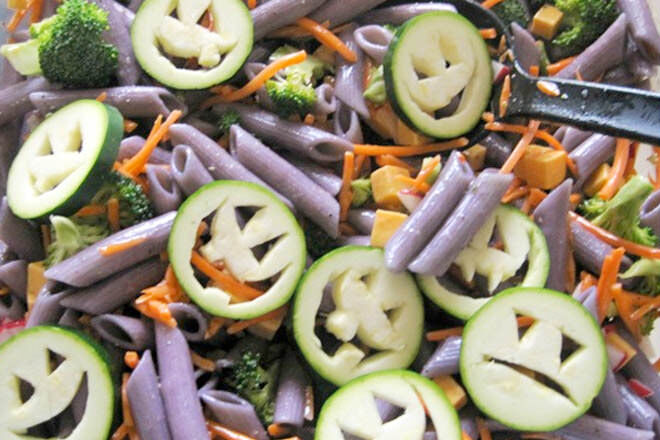 Zucchini zombie faces and a drop of food colouring in the cooking water will have the kids all spooked out over this pasta salad. (via My Little Boob Cancer)
Scary snacking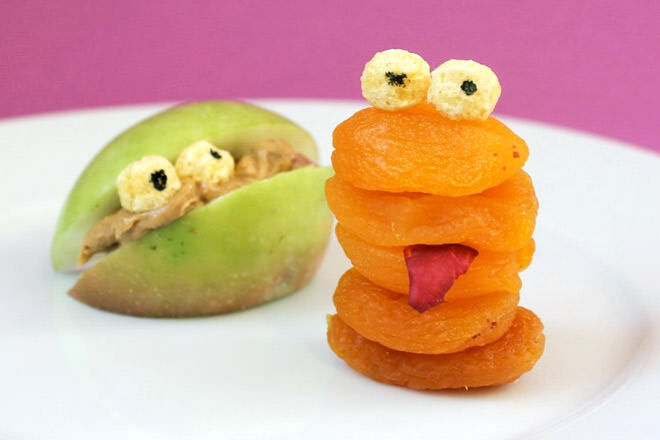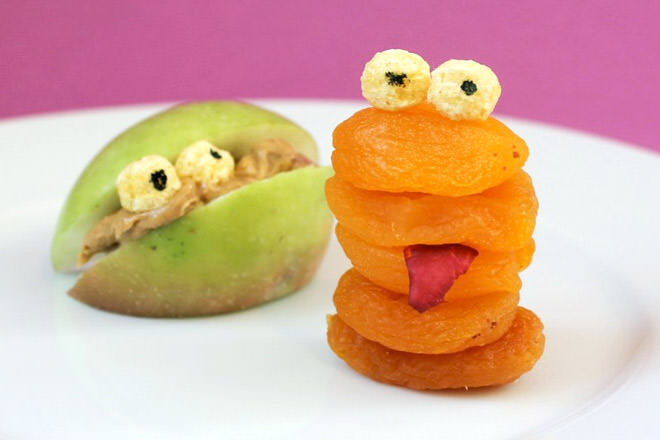 Fruit monsters make awesome Halloween lunch bites and we're pretty sure kids big and small will love these fun fellas. (via Kex Cereal)
Frightening faces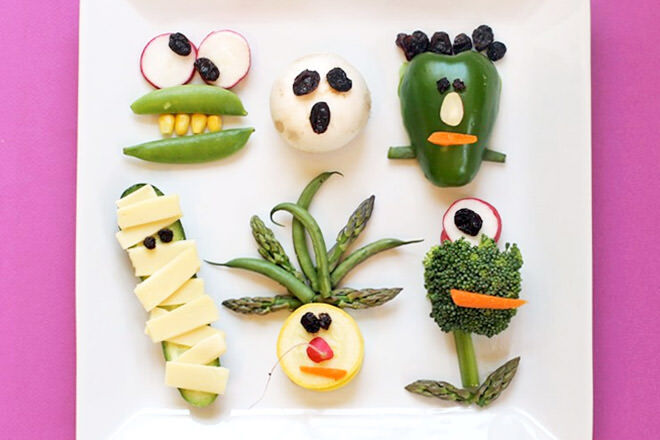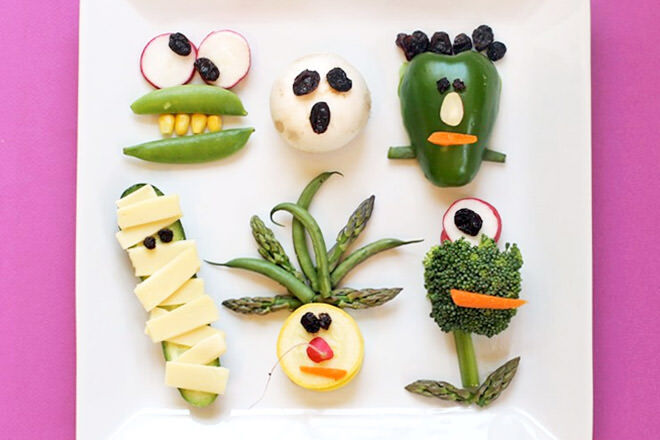 Healthy Halloween dinner right this way! Green capsicum goblins and mighty monster mushrooms are a sure fire way to get your ghosties eating their veggies. (via Kix Cereal)
Ghosts of goodness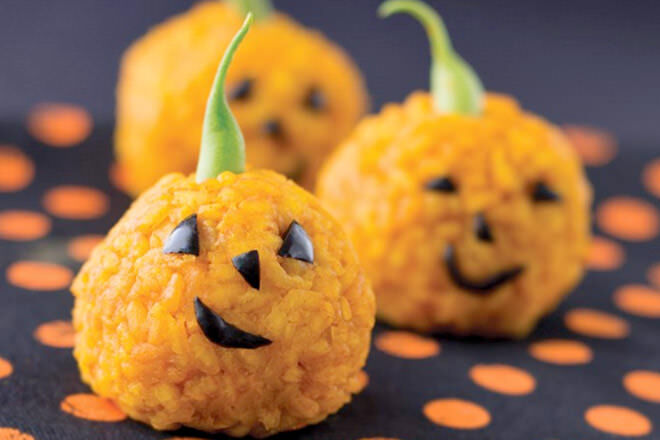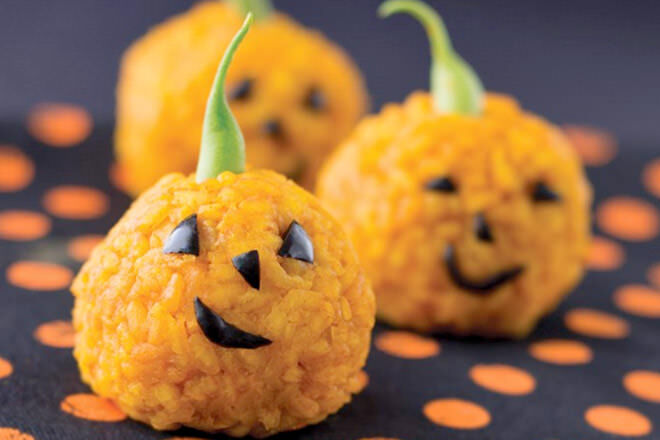 Coloured with carrot juice rather than food colouring, these rice balls make the perfect side to your nipper's haunted house tucker. (via Apron Strings Blog)
Snack attack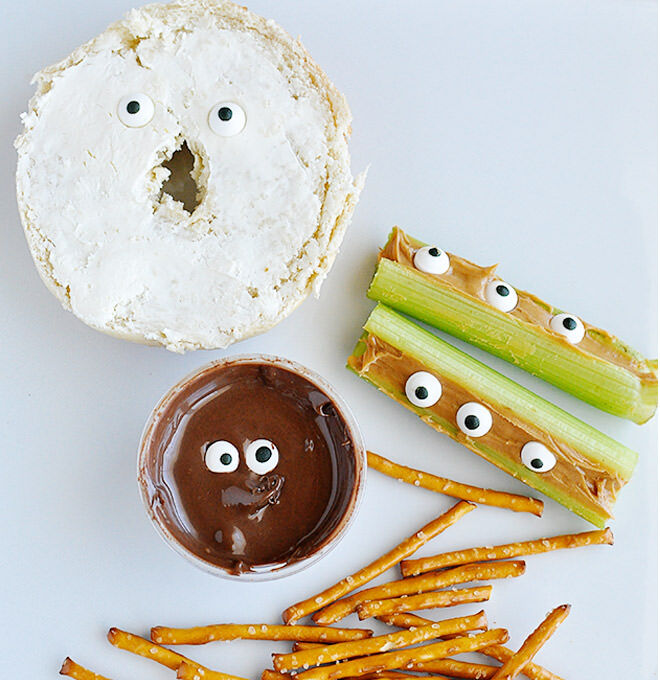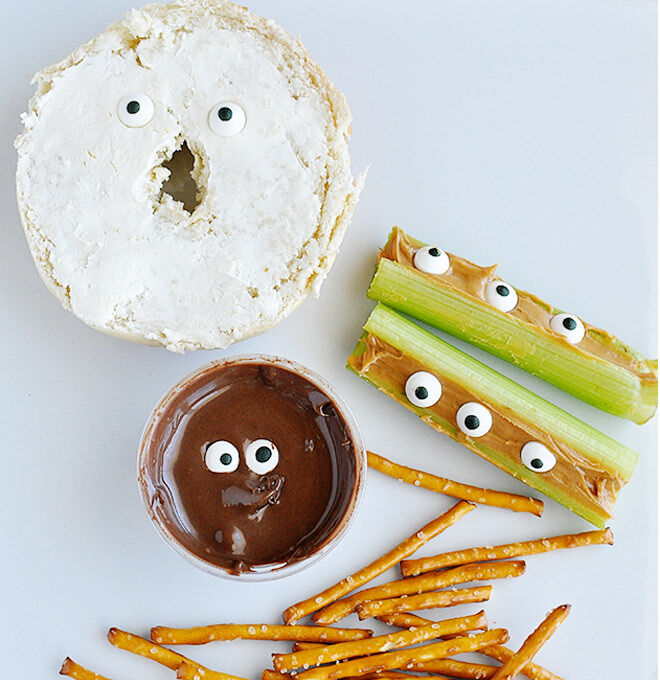 He's behind you! For a snack that will really have the munchkins looking twice a few googly eyes work wonders. (via Thirty Handmade Days)
Frankenstein's face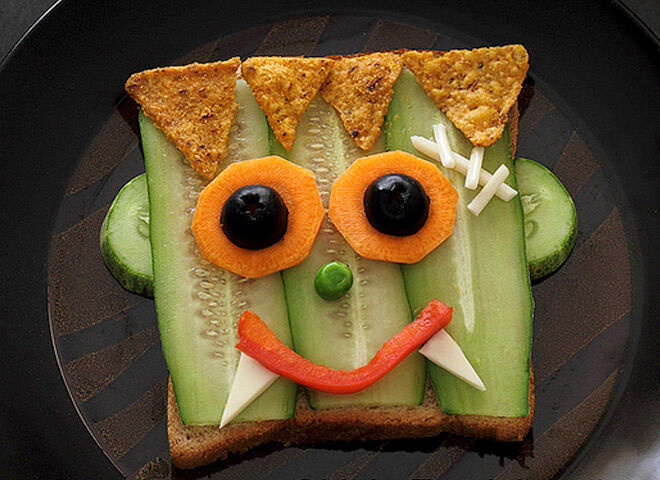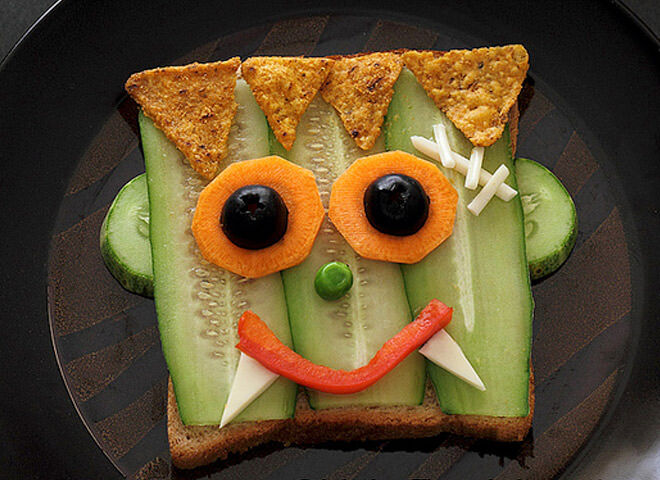 Save their favourite Halloween character for their sandwich! This Frankenstein looks super cool made from carrots and cucumbers. What can you and your little monster come up with? (via Little Food Junction)
Spag bol… BOO!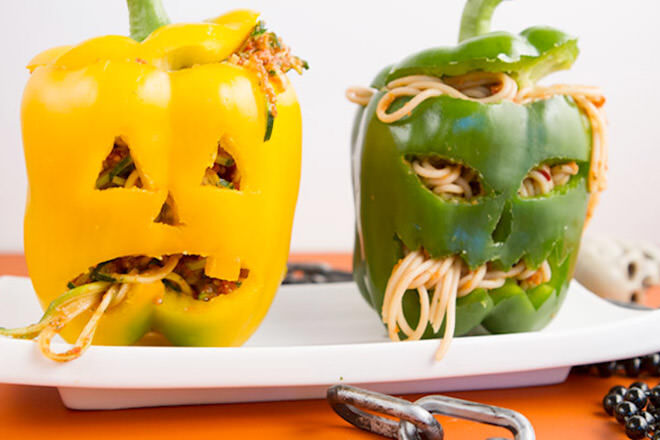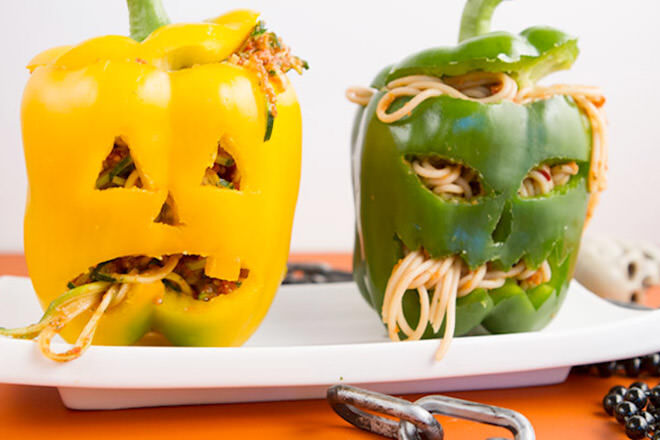 Who needs bowls on Halloween when you can carve out a capsicum? We love this idea and the spag bol spilling out from the mouth is certainly effective. Uncanny! (via Healthful Pursuit)
Skeleton salad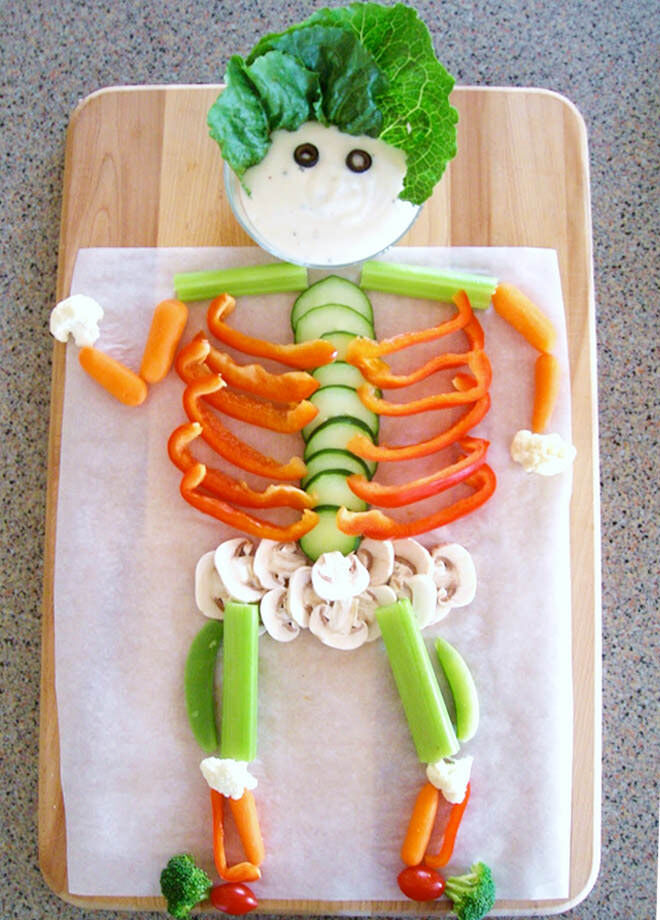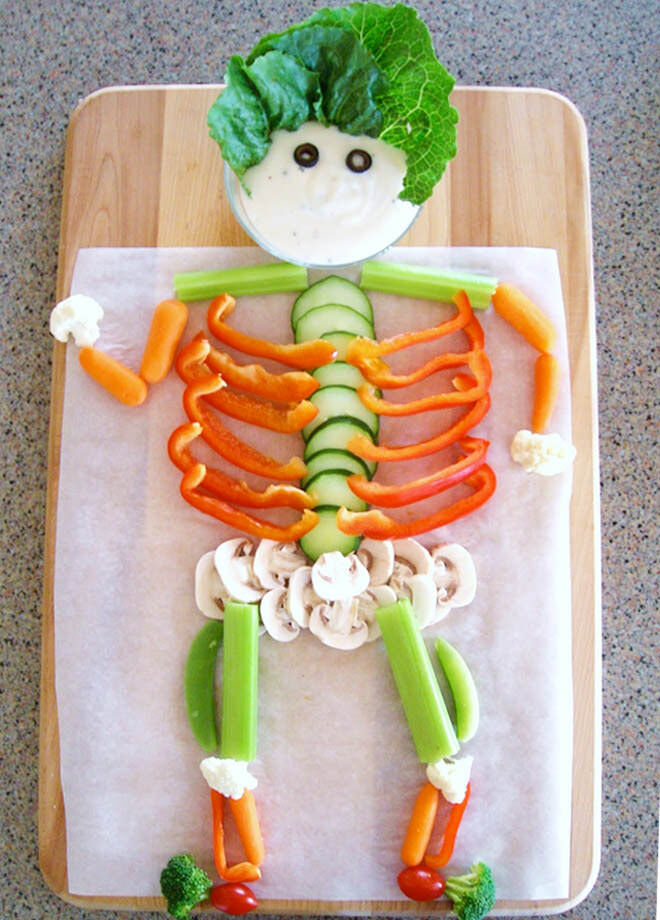 Dem bones, dem bones, dem veggie bones? Serve up a skeleton salad and it's guaranteed to vanish in seconds! Spooky. (via Feeding Four Little Monkeys)

Terrifying teeth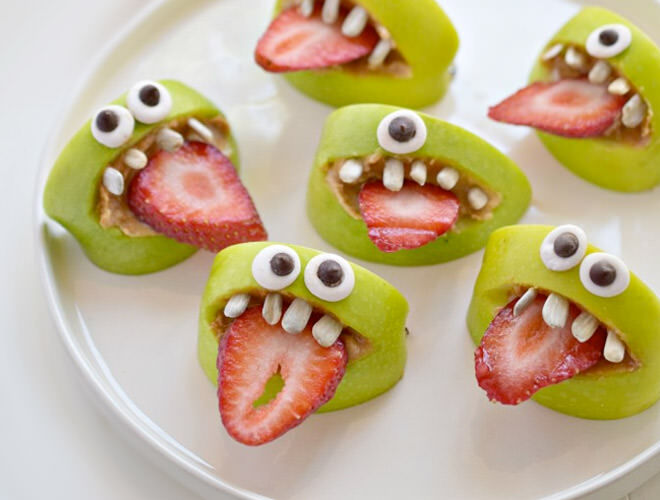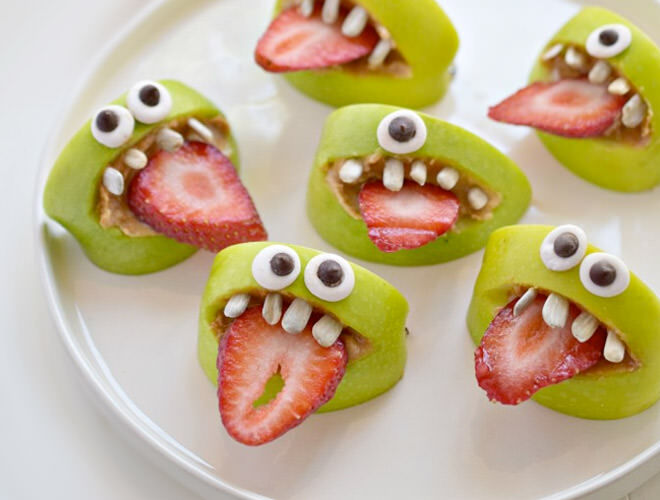 What are you looking at? These apple and strawberry slices have some pretty eerie looks going on, but don't fret; they're good for you! (via Fork and Beans)