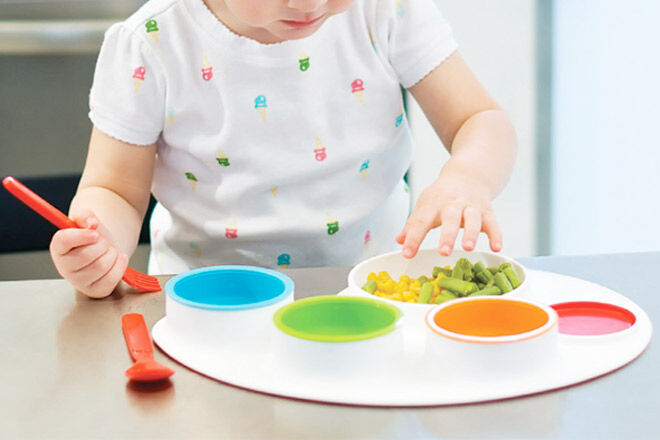 The family are home, the food is hot and you're ready for a fabulous feed. Don't you just love dinner time? Well…yes, but fussy eaters in the form of tantrum bound toddlers can sometimes turn time at the table into a feisty food frenzy (and it ain't pretty). To encourage kids to eat at the table (and hopefully stay there) we've hunted down the perfect plates to keep the peace come feeding time.
Here are our favourite dinner plates to bring back the fun at dinner time.
Animal magic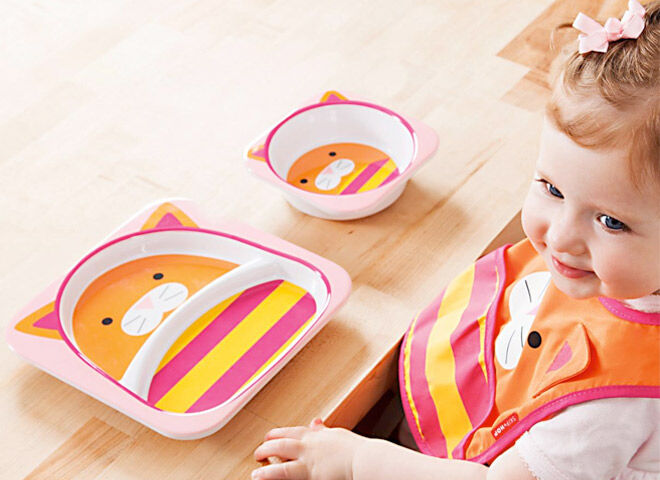 Skip Hop Zoo Plate & Bowl Set ($19.95): Encourage mini mouths to live on the wild side with a puurrrrfect plate just for them. Large divided sections allow meals to be split if needed before sprouts tuck in to discover an adorable face below. Check out the popping pinks on this cool cat – Delicious!
Feeding time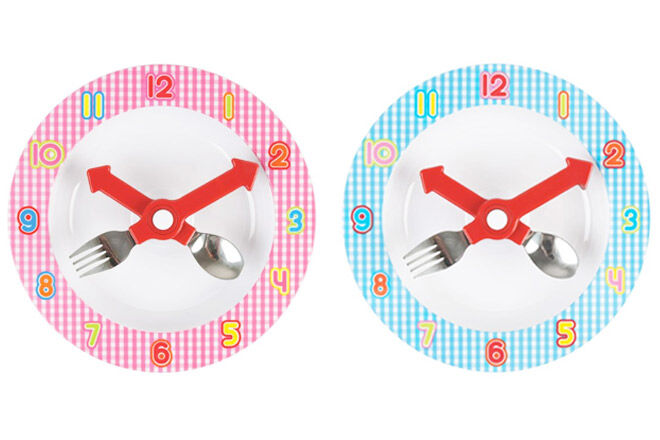 Little Styles Dinner Time Plates ($14.95): What time is it? It's dinner time! Available in blue and pink, these dinner time plates will have your munchkins at the table quick smart. No more calling out from the kitchen – this is a much cuter way of saying it's time to eat.
Edge-free eating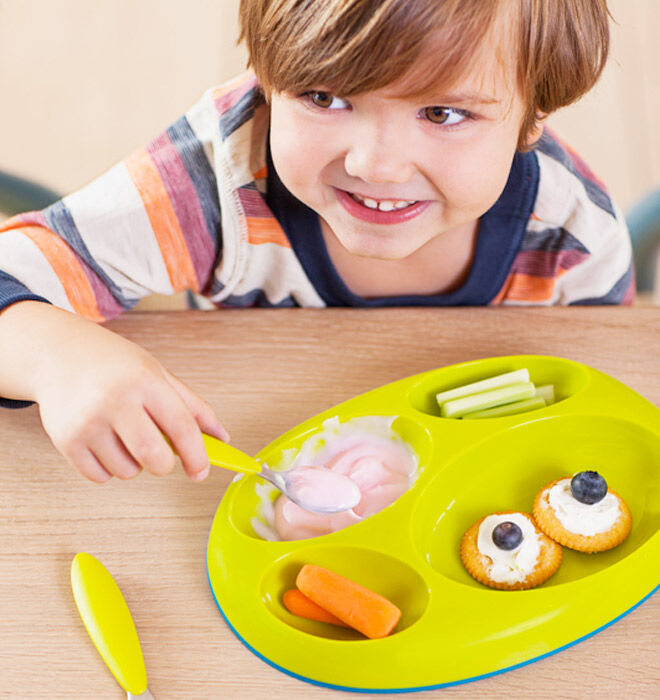 Boon's Edgeless Platter ($14.99): The latest design from Boon is plate perfection for minis who hate to mix their food (we all know the drama that can cause!). With rounded compartments and a slip-resistant bottom this may just be the plate to prevent dinner from flying off the table.
There's a face in your food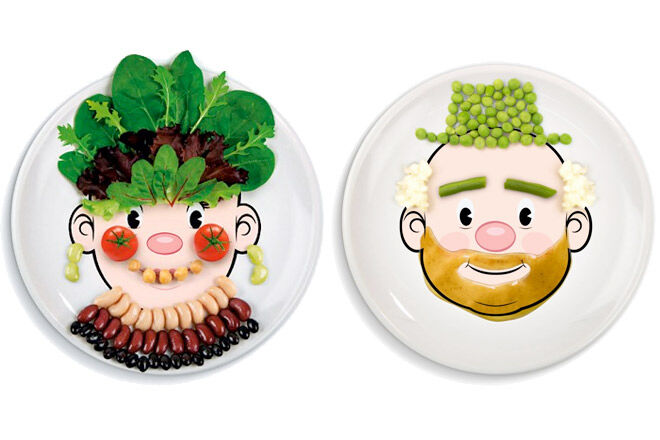 Fred & Friends Food Face Plate ($19.80): Fred can't do anything wrong in our eyes and this little duo is why. Ms Food Face and Fred Food Face are smiling blank canvas's for kids to get creative with their food. A beard of gravy? Why not. Mash potato hair? Lovely. Tomato cheeks? Sure thing!
Make a masterpiece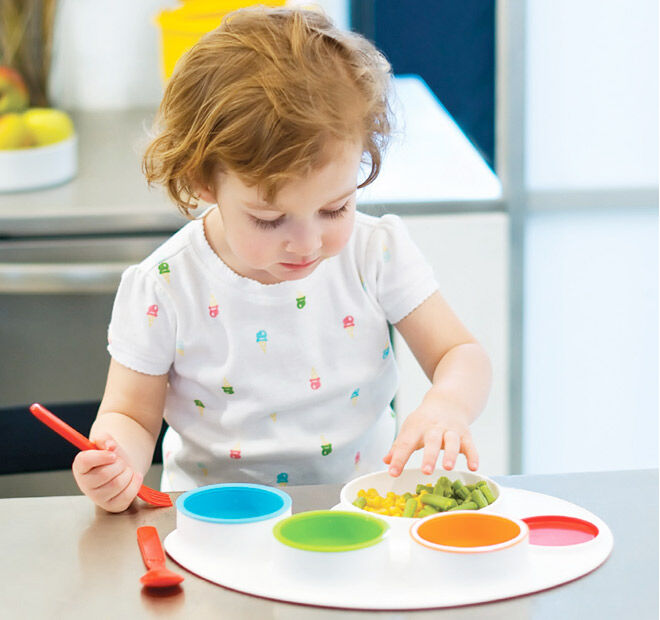 Skip Hop Palette Plate ($39.95): Here's a plate that has fun fuss-free dinner written all over it. The bright individual bowls lift out from the palette so hungry tots can eat their dinner bit by bit. Or all together, depending on what mood they're in that day!
Just for you honey bun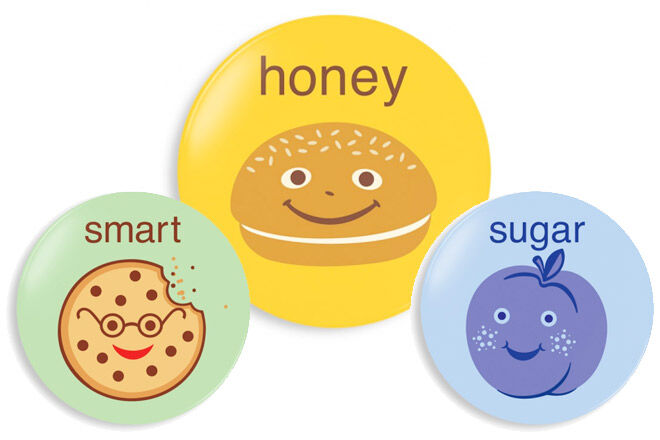 Jane Jenni Melamine Kids Plates ($13): Turn tucker-time into a play on words with Jane Jenni's quirky range of melamine kids plates. Let your tyke take their pick from the cute and catchy sayings. Whether they're your smart cookie, honey bun or sugar plum, they'll love tucking into these tasty treasures.
Appetising adventure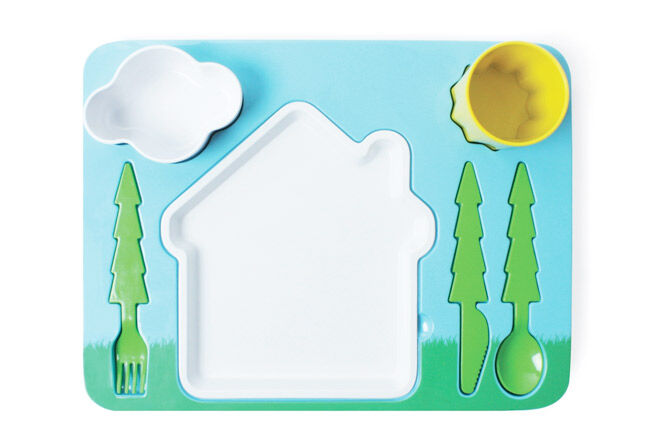 Doiy's Landscape Dinner Set ($49.95): Keep the rascals entertained until its time to hop down. This puzzle plate set comes complete with tall tree cutlery, a bright sunny cup, a cute side dish cloud and a big white house for their main meal. Be warned – a plate this cool could have them wanting more than one dinner!
Dinner do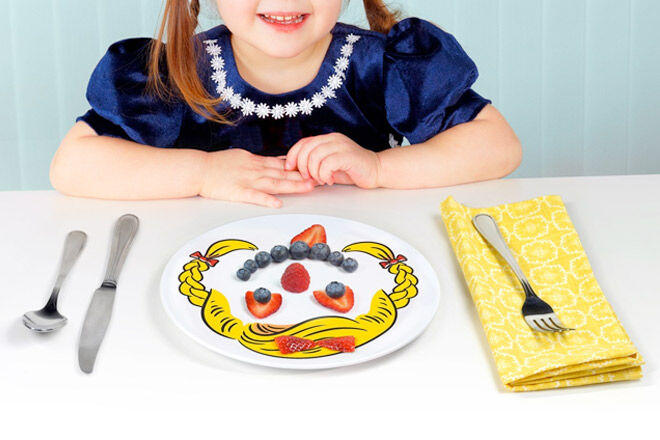 Fred & Friends Dinner Do's ($29.95): Thought the plain white dinner plate needed a whole new look? Say hello to Dinner Do's. Not content with just adding food to funny faces, the cool guys at Fred & Friends thought it was high time to add food to fancy fro's! Available in variety of 'styles' for girls and boys, every dinner could see a fab food makeover.
Constructive eating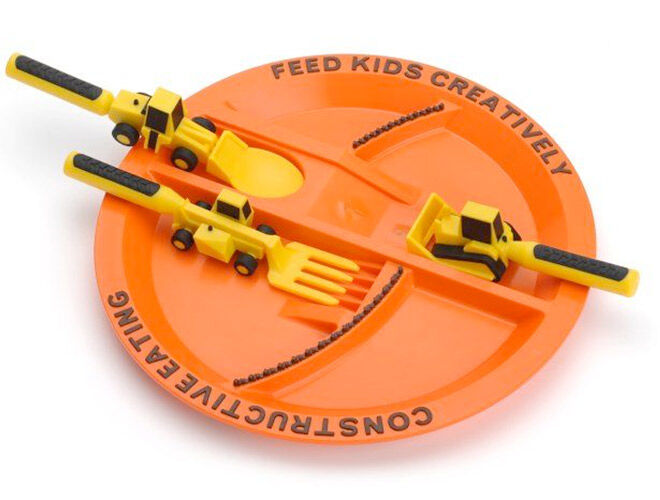 Constructive Eating Plate ($55): We all know that kids don't just eat when at the table, (just look at the food squished on your floor, walls and in your hair if you need reminding). This fun and interactive construction set is pure genius. With spoons and forks ready to scoop up every single crumb, your kiddywinks will demolish dinner in no time!
Winner winner chicken dinner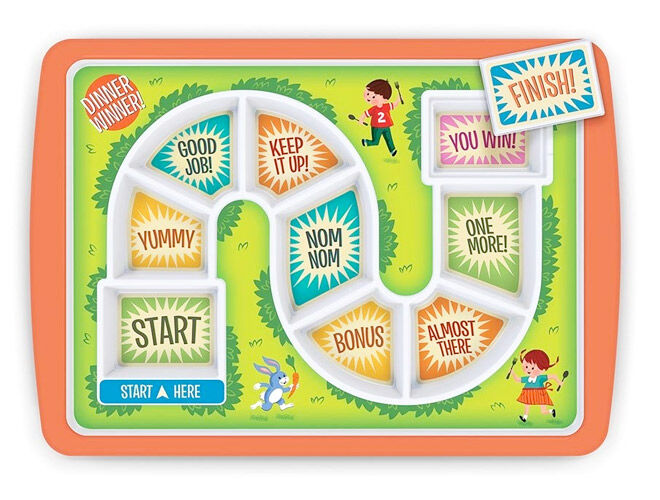 Fred & Friends Winner Dinner Plate ($34.95): Go for for gold by turning meals into a fun game for the rugrats to finish. With separate sections and encouraging phrases along the way, the little eaters will be racing mum and dad to the food finish line.
Forest feast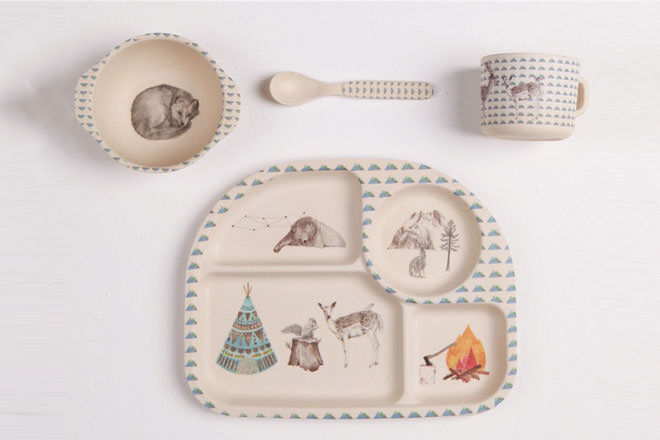 Love Mae Forest Feast Dinner Set ($29.95): Your little bear cub will go cuckoo for this crazy-cute forest dinner set. With baby squirrels, lovely warm fires and dapper does herding your little ones to the table, this divided dinner plate will have them eating at the table until the birds fly south.