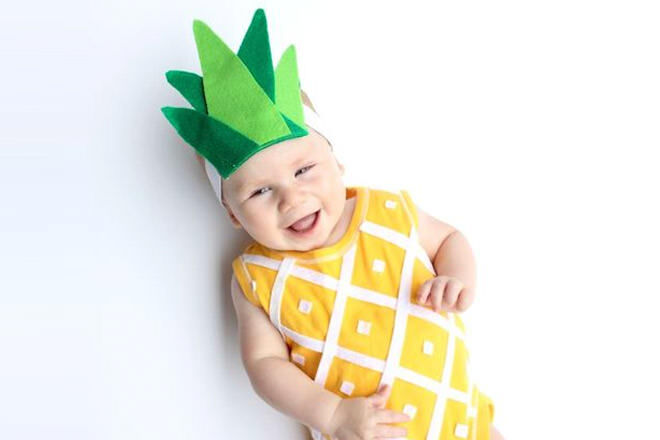 Halloween is fast approaching! There's no need to get tangled up in a hot glue gun mess, stay up till midnight or drop loads of cash on a one-of-a-kind outfit this Halloween. We've found 13 of the best and easiest costumes you can throw together with stuff around the house – No crafting skills necessary and no need to cut eye holes in your favourite sheet either!
Here are 13 cute and crazy Halloween costume ideas for kids.
Ballooning around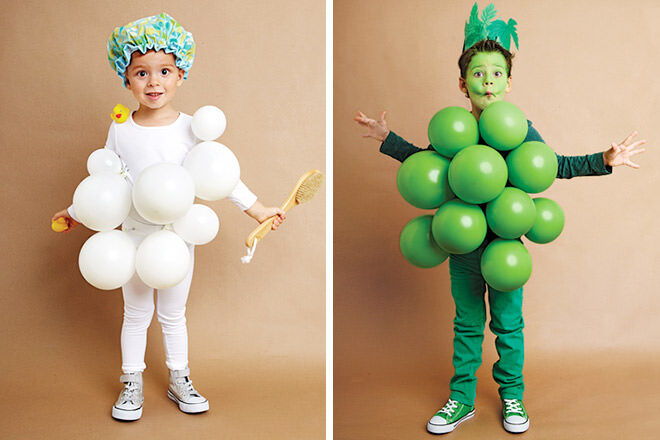 Rub a dub dub! Dress up as bubbles in the bath or green grapes using balloons. (via Today's Parent)
Cowabunga dude!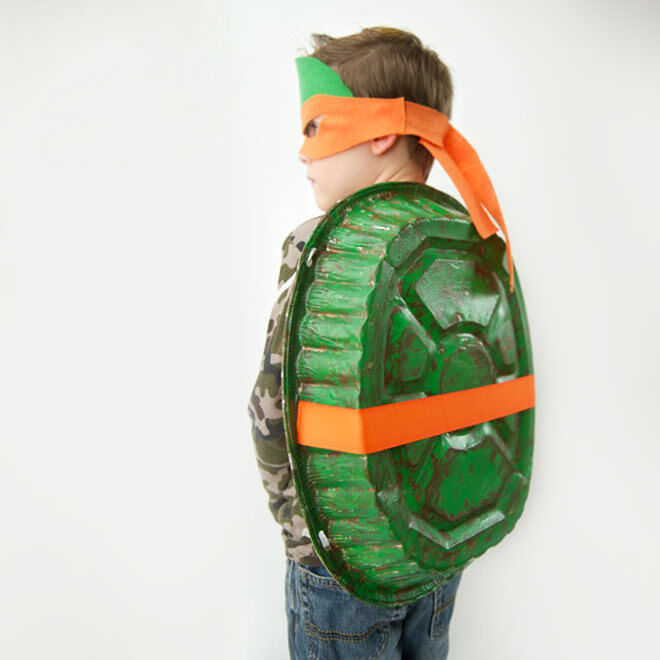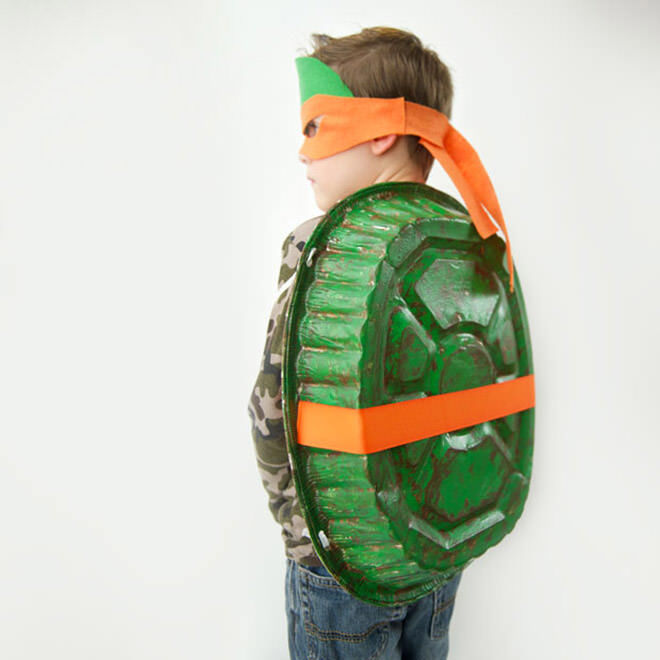 If you have a mini Donatello or Michaelangelo at home all you need is a baking tray to turn them into their green idol. (via Crafts by Courtney)
Creepy crawly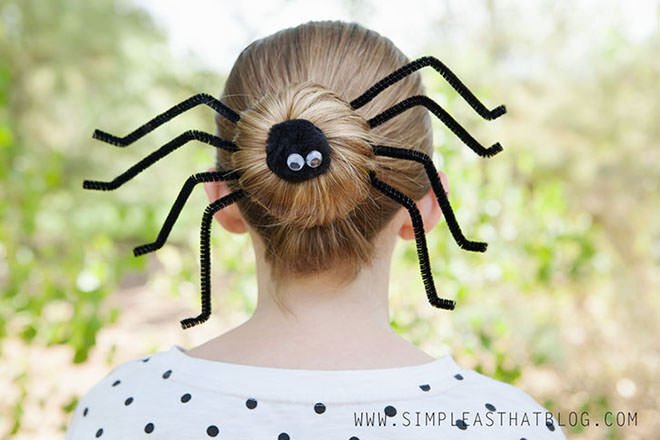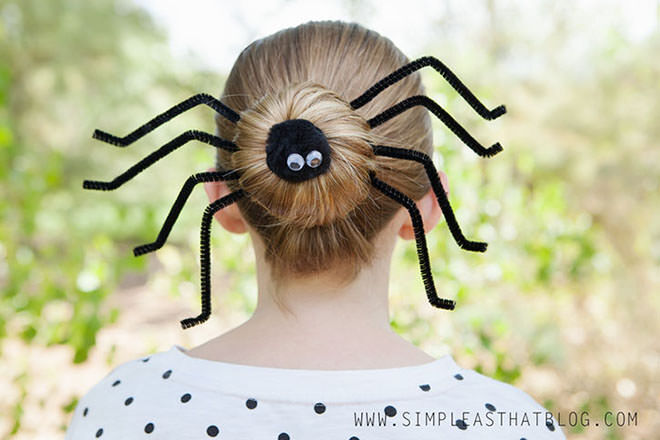 If you're going for the more understated look try a spider bun. (via Simple as That)
BAAAAAA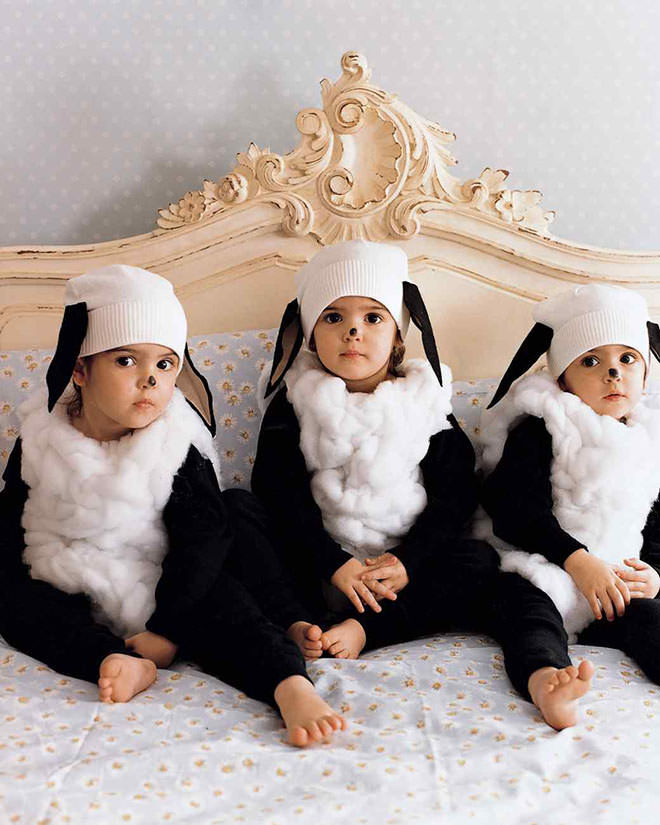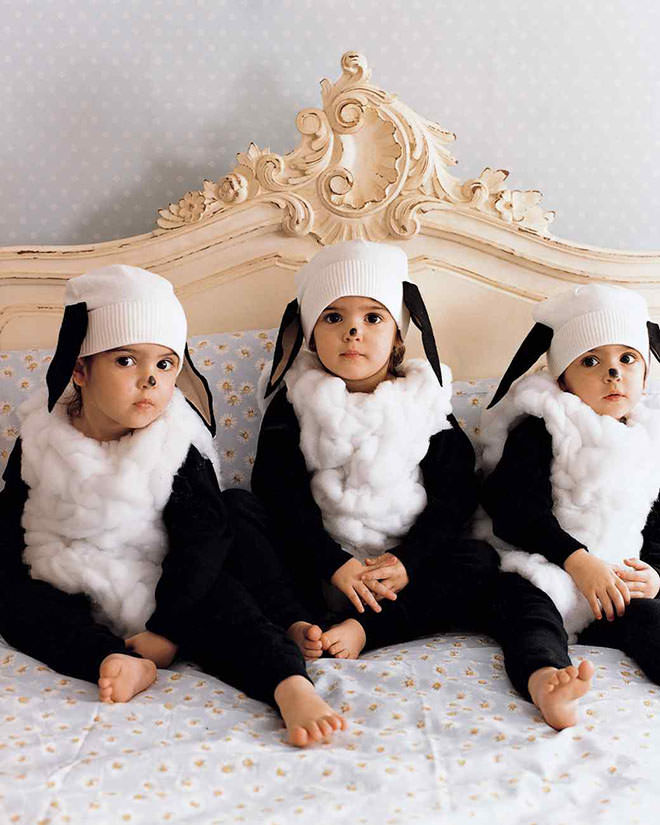 Baa Baa Black Sheep have you any wool? Yes sir, you will have the cutest sheep on the block with these outfits! (via Martha Stewart)
A stick in the mud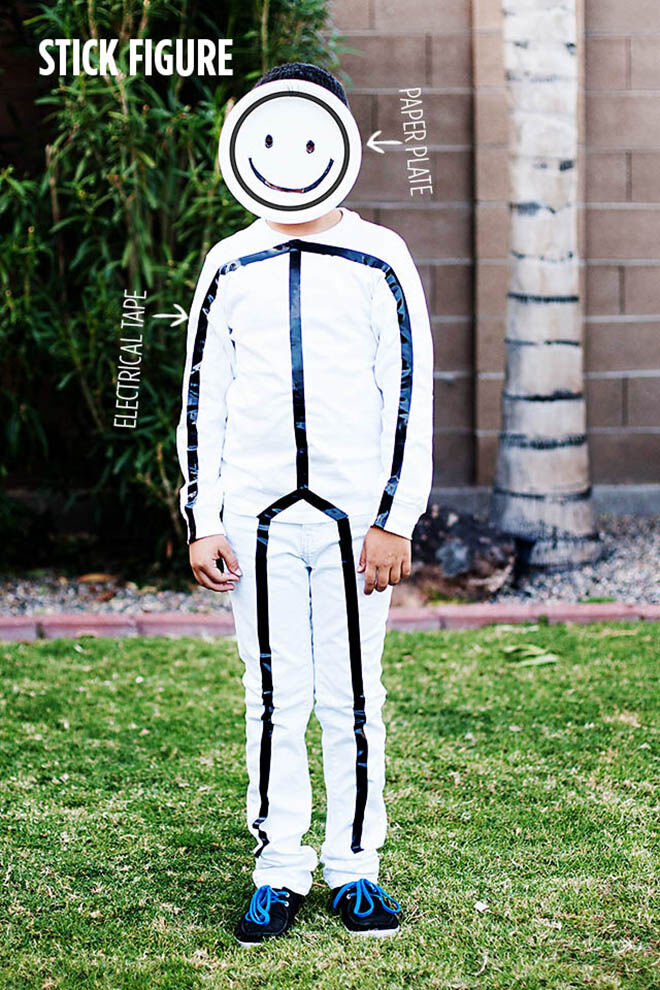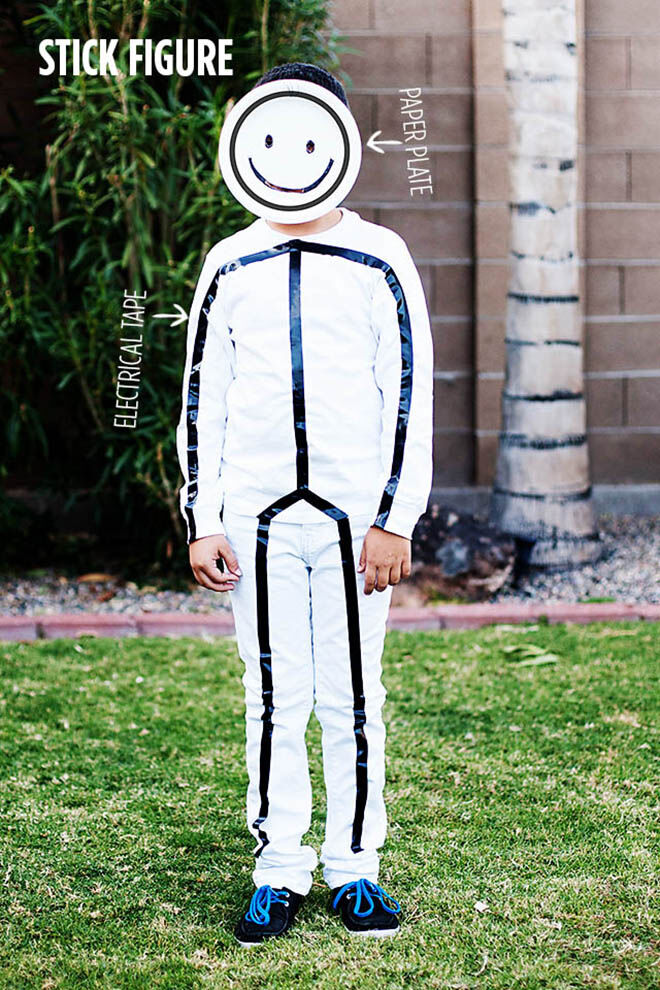 Could it get any easier than this stick man costume? Get your hands on some duck tape – stat. (via All for the Boys)
Bumble bee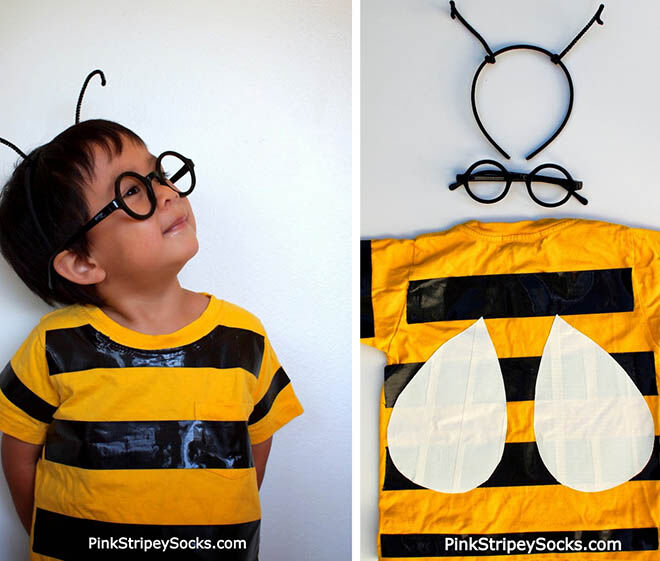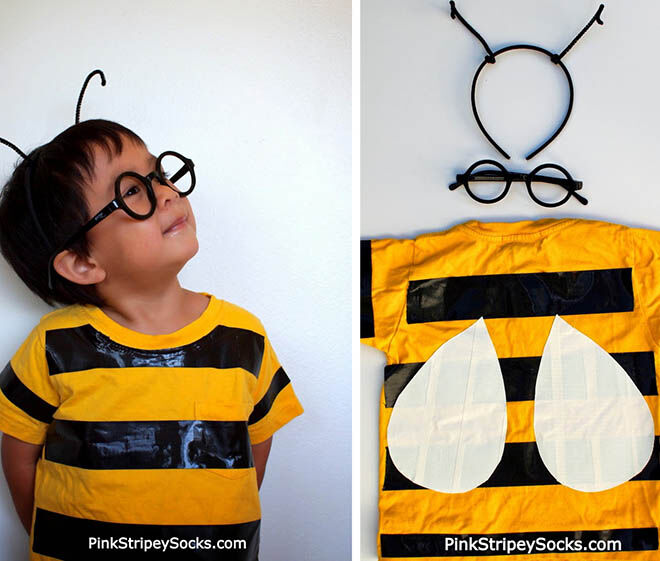 Buzzing from house to house on Halloween. There will be lots of treats for this cute little bumble bee. (via Pink Stripey Socks)
Jiggling like a jellyfish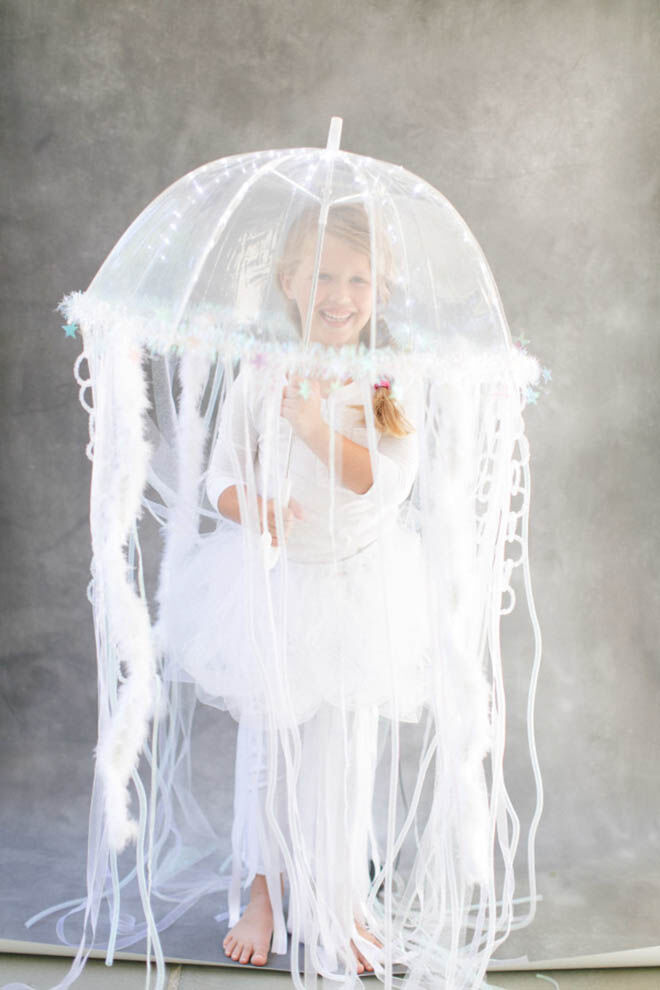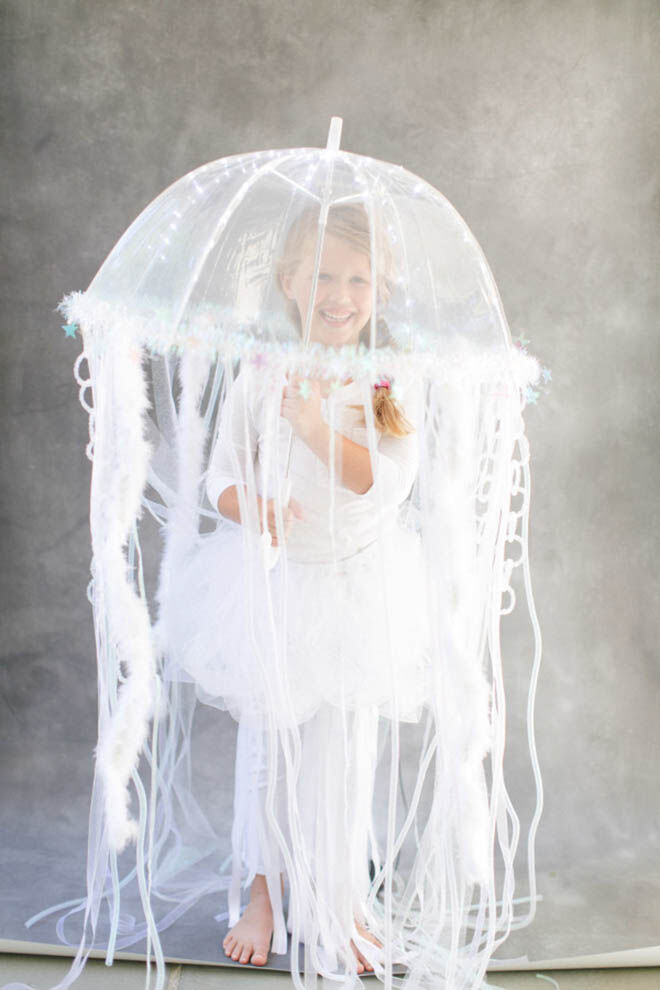 Swim through Halloween with this stunning costume fit for an ocean queen. (via Style me Pretty Living)
Deliciously sweet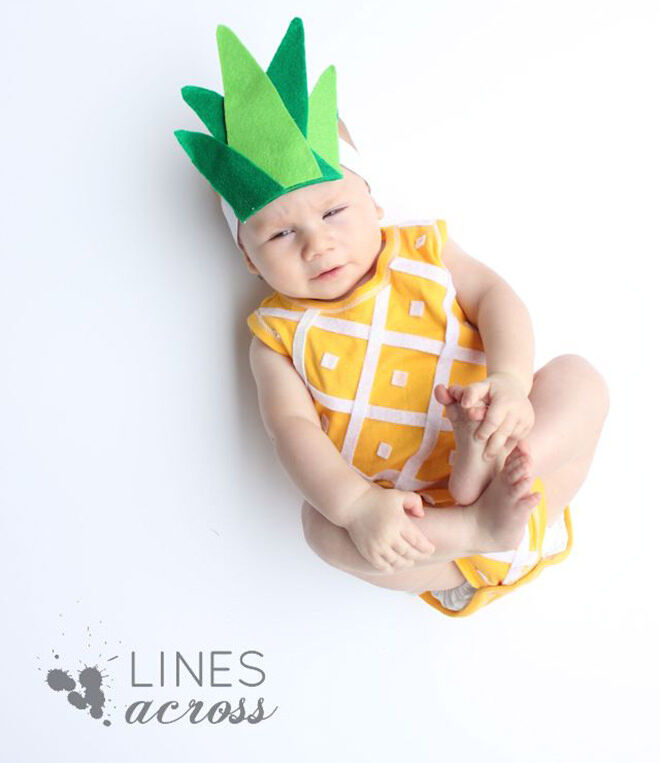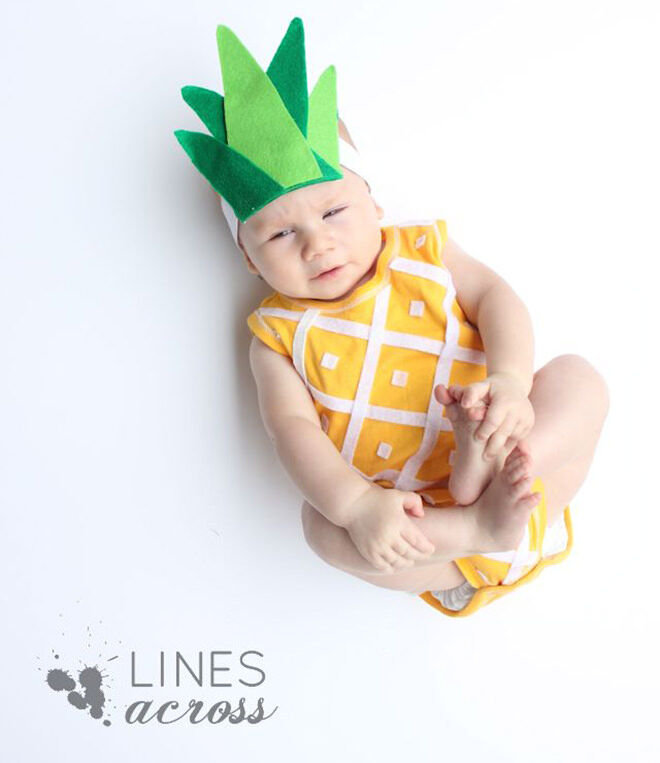 A pineapple just got a whole lot sweeter with this baby non-sew yellow and green costume. (via Lines Across)
Deep sea diving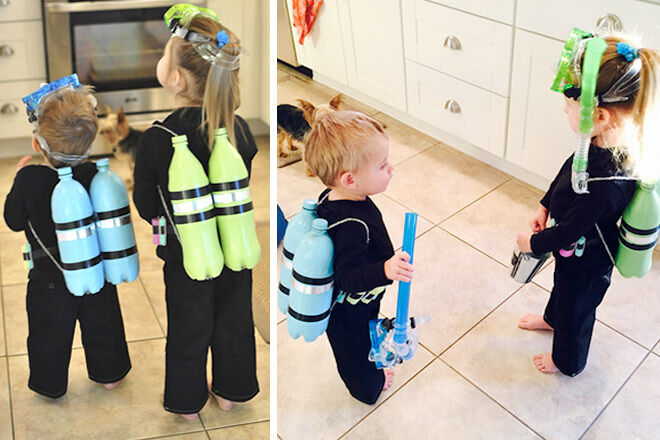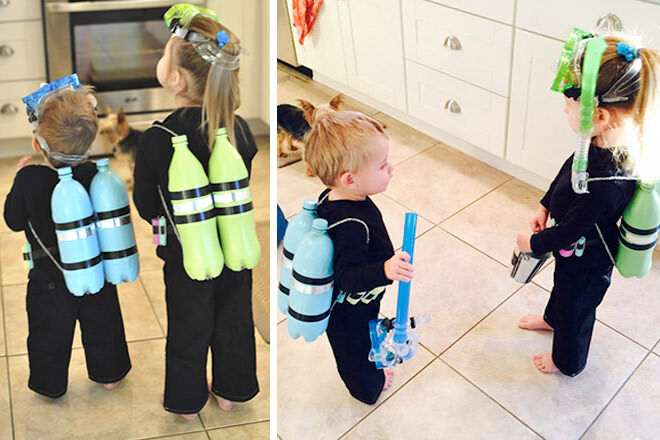 These costumes will have the kids deep diving into their lolly stash. (via Delineate your Dwelling)
Slow but steady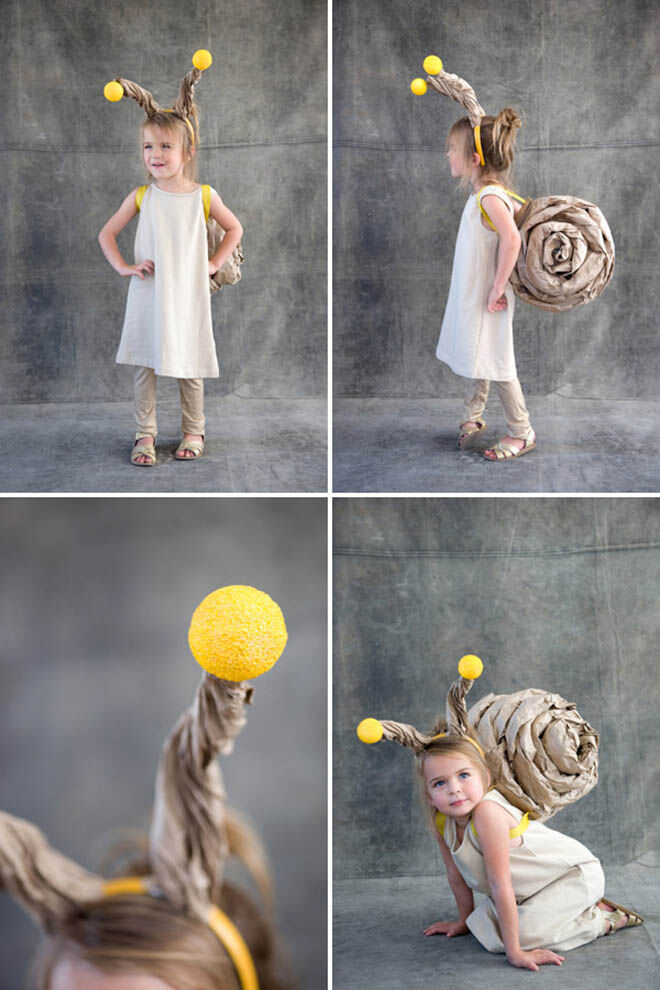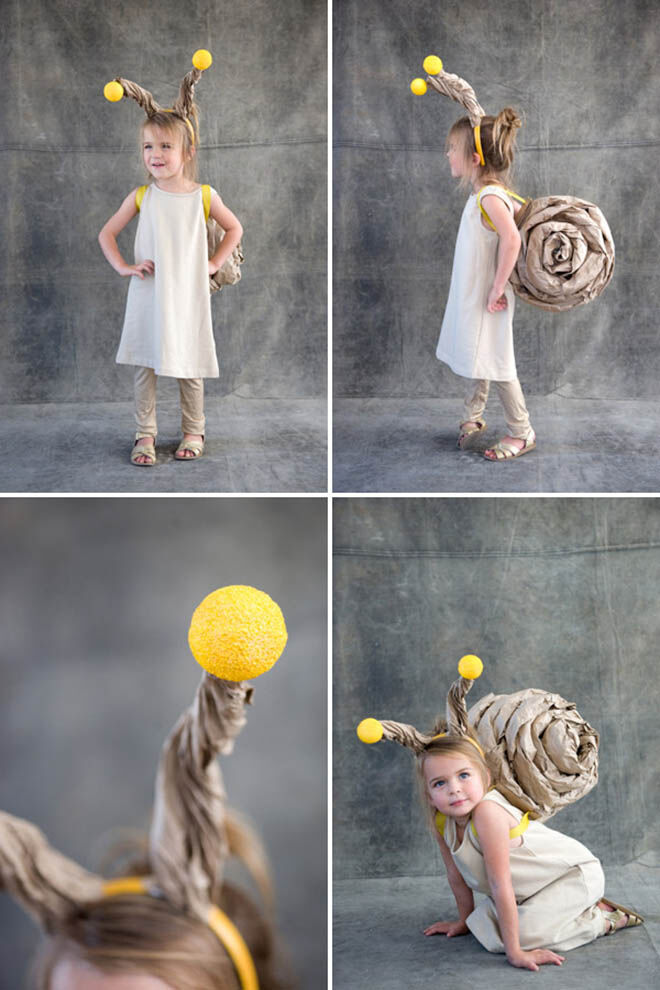 This snail will move much faster than the real thing when the kids find out you get treats just by knocking on someone's door. (via Oh Happy Day)
Eight legs of cute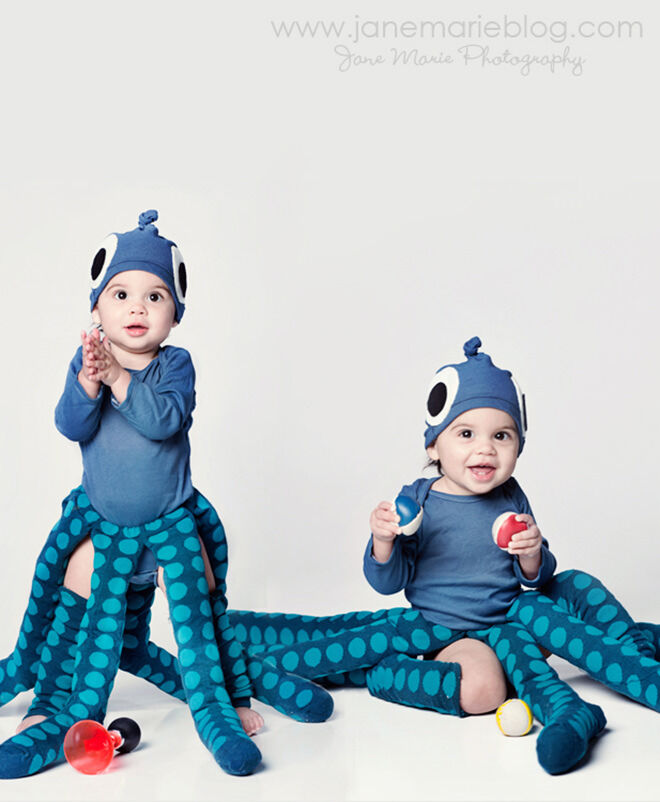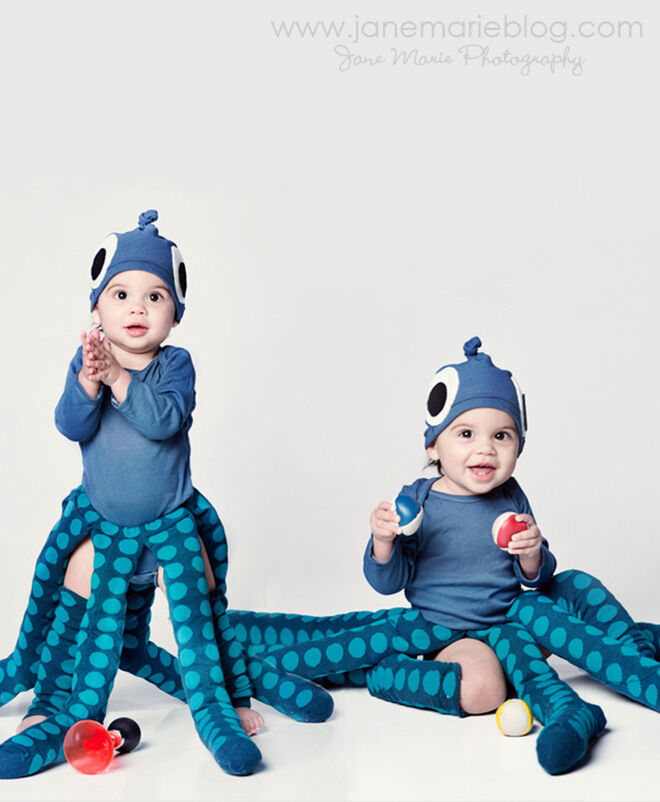 Babies don't really get to trick or treat but why should they miss out on all the fancy dress fun? (via Jane Marie Blog)
Off you fly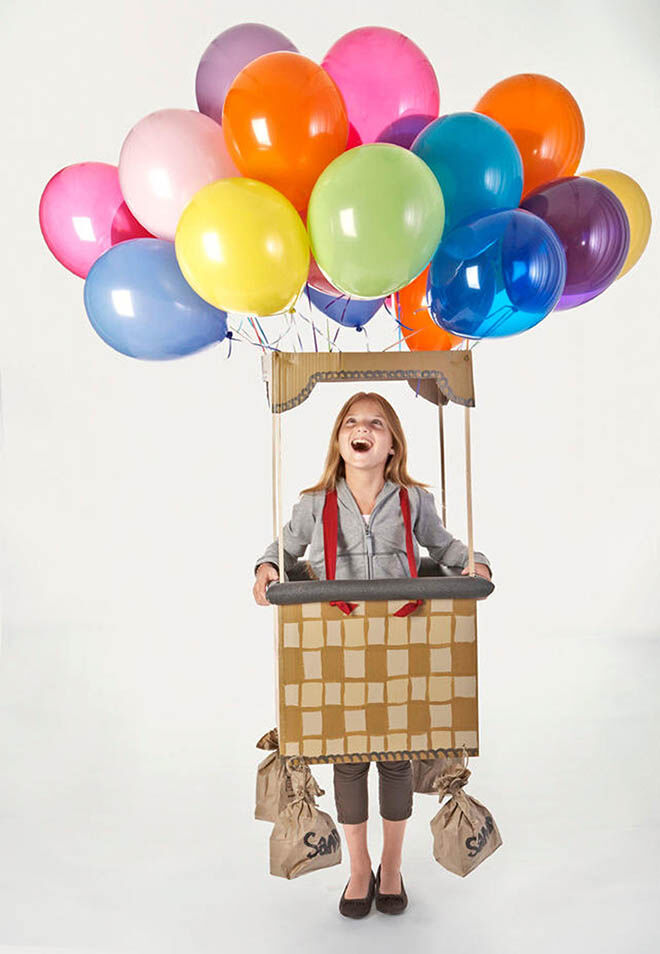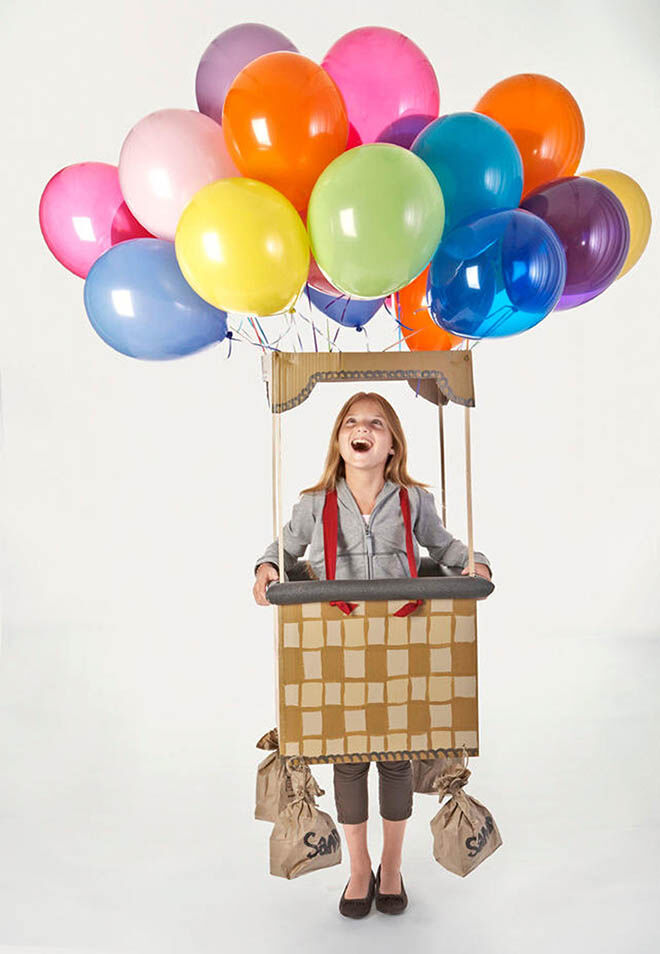 Stick some cardboard to balloons and you'll have lift off on Halloween! (via Country Living)
Watch out for ghosts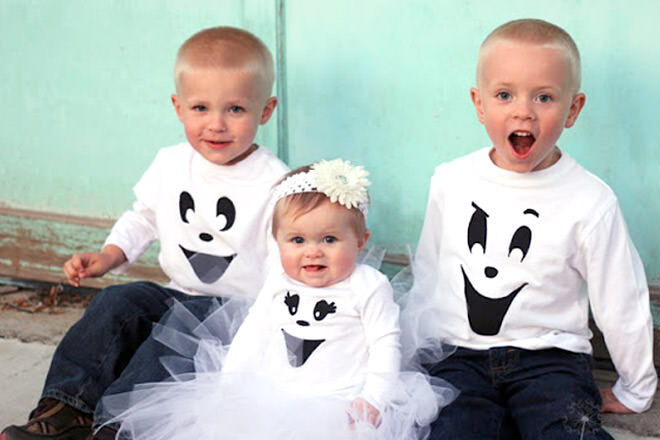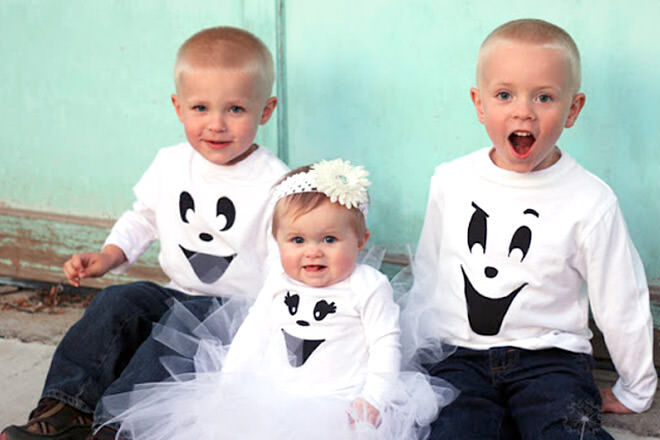 With a stencil and black paint you can turn three innocent children into the spookiest and happiest ghosts on the street. (via Honey Mommy)