When Coles started selling Mix apparel in store it was a total win for busy mums because you could pick up a stellar new outfit for your kiddo while doing your weekly shop. Now you don't even have to leave your house with the Mix range of great-value quality clothes available online too.
Mix offers a wide range of modern basics and on-trend casual fashion for the whole family including a fresh and fun kids range in sizes 2-8 and an adorable baby range in sizes 000-1. And with new items added regularly, you'll always be going back for more.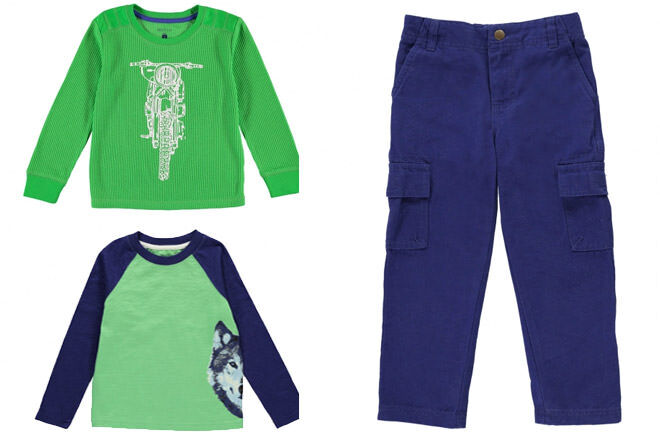 Don't believe anyone who tells you blue and green should never be seen. This great colour combo features in a range of casual cargos (from $17), quirky long sleeve Ts ($8) and jumpers (from $15) that will have your little dude totally stylin'.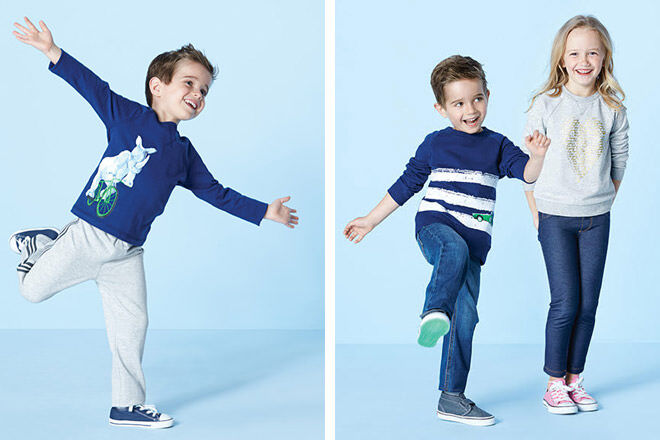 For the days when you need a great grab-and-go outfit, simply pair your kidlet's favourite top with a pair of classic cut jeans (from $15), sporty track pants (from $14) or fun leggings (from $8).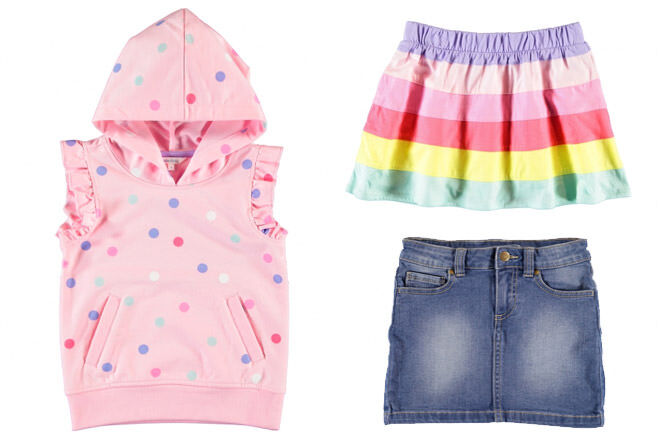 Little Miss will swoon over gorgeous swirl and twirl rainbow skirts ($14). Add an adorable sleeveless hoodie ($16 each or 2 for $20) and you're all set for the changing season.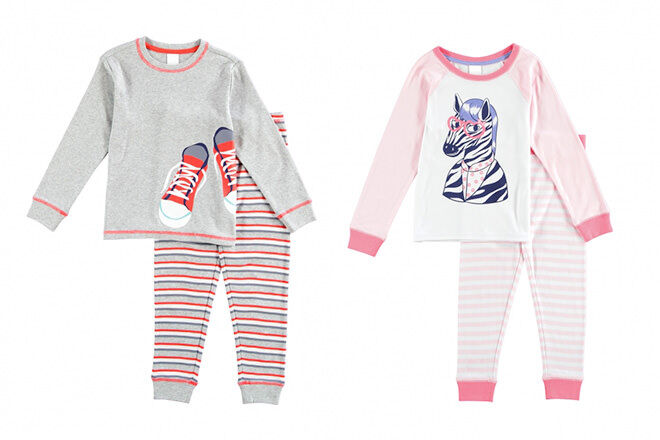 When the sun sets, pop your sleepy heads into some playful PJs (from $12).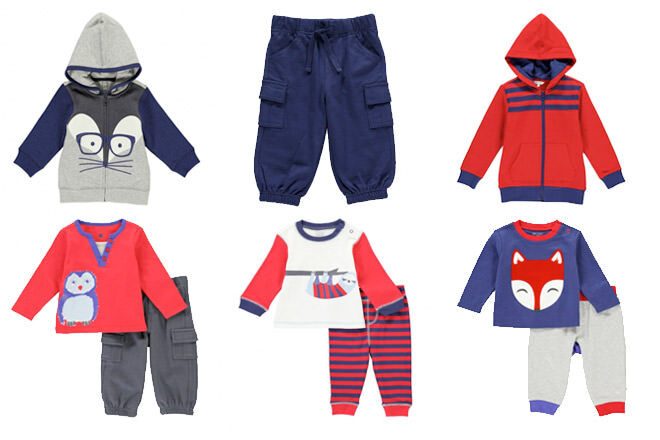 And for the tiny tots; there's a huge range of oh-so-cute baby basics for girls and boys. Mix and match bold reds, classic blues, whites and grey's for the mini lads. Pants (from $8) long sleeve Ts (from $8) and hoodies (from $15).
While the little ladies will look so on-trend in stretchy leggings and comfy pants (from $6), long sleeve Ts (from $8) and body suits (from $4) featuring navy, shades of pink and sweet mint green. When it's nigh nigh time, bundle up your snuggle bunny in an adorable pair of short or long PJs (from $8).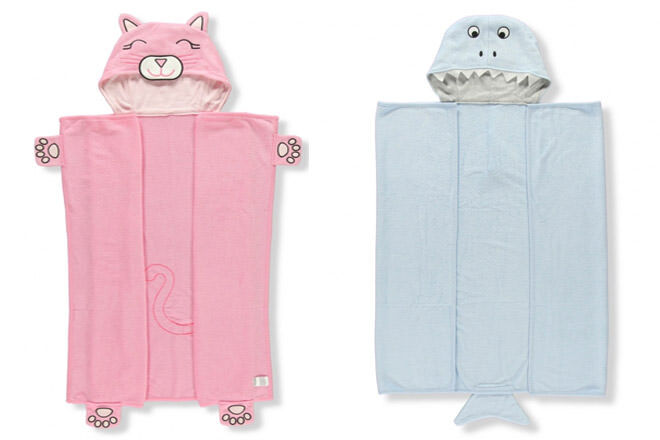 And because even rudie nudie bath time is a chance for a bit of fun and flair, check out cute hoodie towels ($17).
Available online from Mix Apparel.