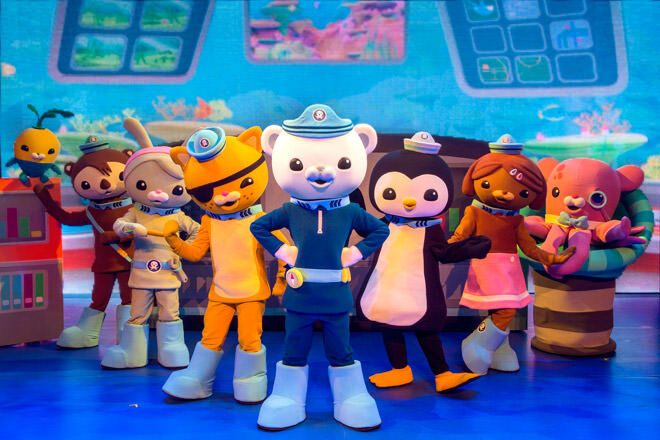 Explore! Rescue! Protect! The Octonauts gang are coming to Australia to perform LIVE … and you could be there!
Join valiant polar bear Captain Barnacles and his team of undersea adventurers including the daring cat Lieutenant Kwazii, Medic Peso the big-hearted penguin and a host of colourful Australian reef dwellers on a mission to save the Great Barrier Reef!
When the Octonauts deploy a new undersea medical station designed to keep the reef clean and healthy, they discover a problem that threatens the reef dwellers and their home. An outbreak of spiky and very hungry Crown of Thorns Starfish are on their way to eat the reef!
It will take all the Octonauts, their Gups, and a rag-tag crew of sea creatures to ward off the advancing starfish and save the Great Barrier Reef!
Octoanuts Live! Operation Reef Shield is touring Australia 18th September to 11th October 2015 in Melbourne, Dandenong, Hobart, Launceston, Geelong, Bendigo, Sydney, Adelaide and Perth. Tickets on sale now.
This competition is now closed. Congratulations to our winners C. Sutcliffe (NSW), V. Tam (NSW) and R. Fostineo (VIC)/