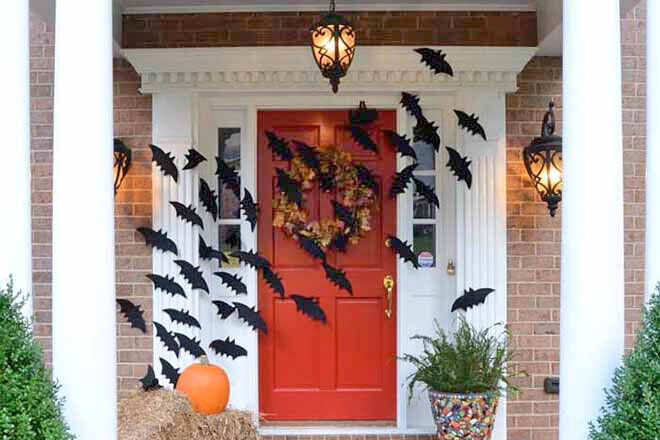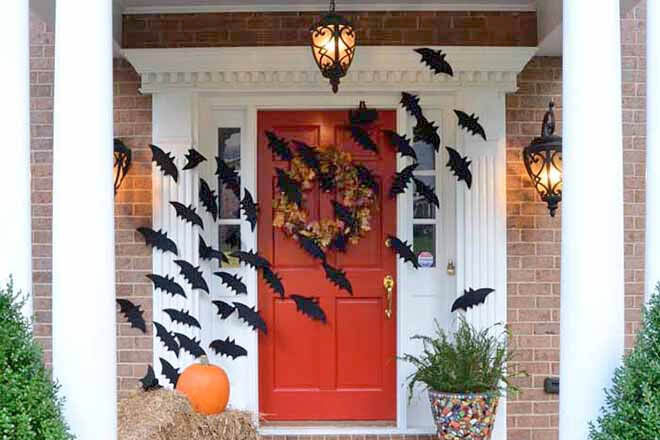 BOO! Halloween is just around the corner and it's time to start spooking the neighbours. We've got some great ideas that will make your house the talk of the street. Just watch the Trick or Treaters jump when they see the ghost or run when they realise your doormat is covered in snakes.
You may need some treats for those brave enough to knock on the monster door!! Here are 15 Halloween decoration ideas for your front lawn.
Ghostly figures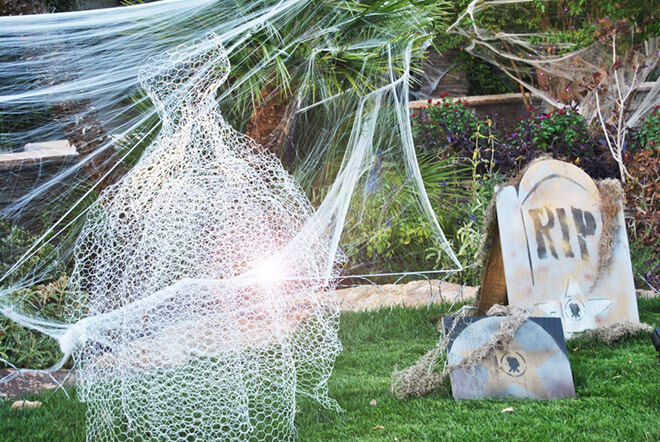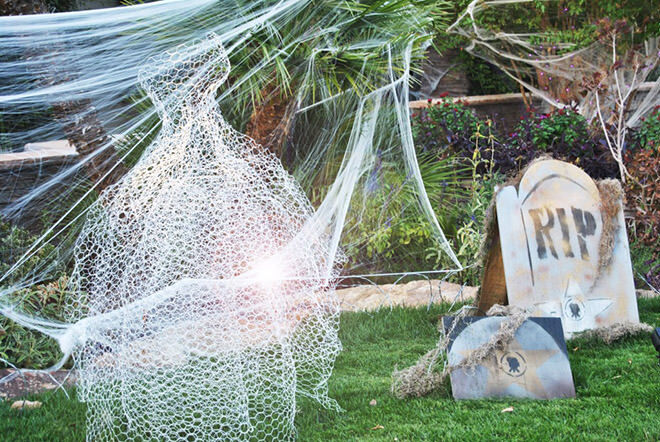 That isn't a ghostly figure you see but chicken wire. Genius! (via Scheme Wedding and Event Design)
Skeleton thieves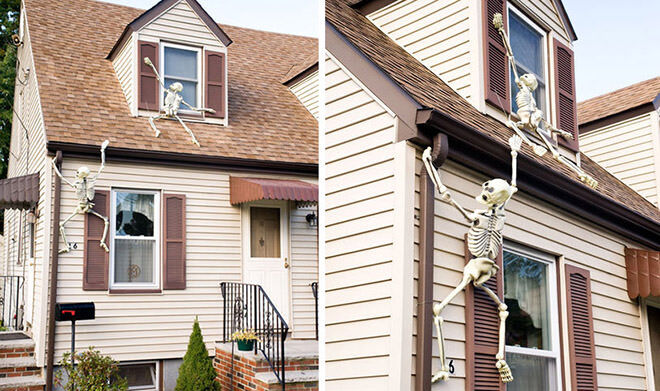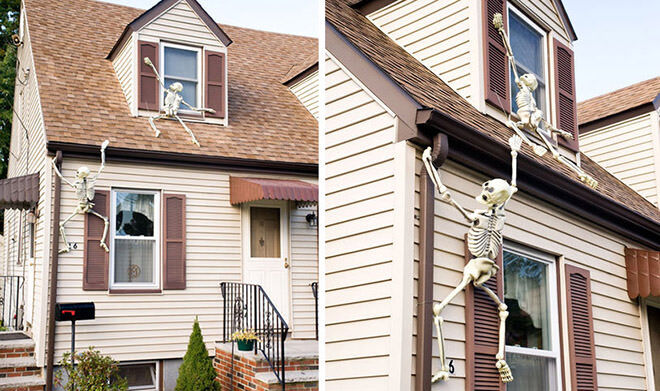 If you have a plastic skeleton lying around (doesn't everyone?) why not make them look like they're trying to climb into your house. Fun, easy and creepy! (via Instructables)
Slippery snakes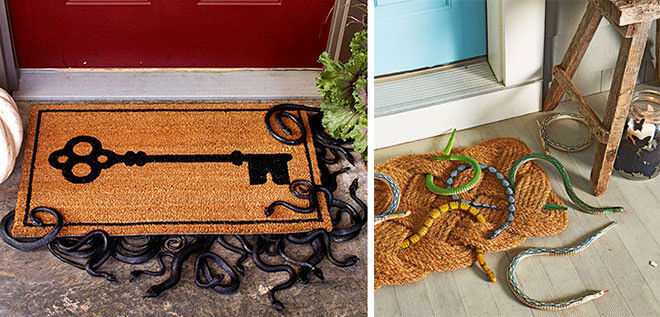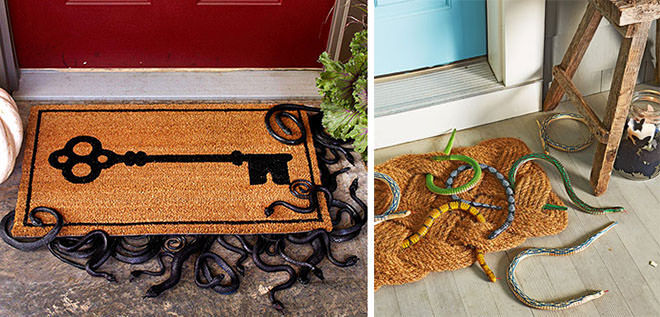 No one will want to wipe their feet on your door mat this Halloween. (via BHG & Parents)
By the light of the pumpkin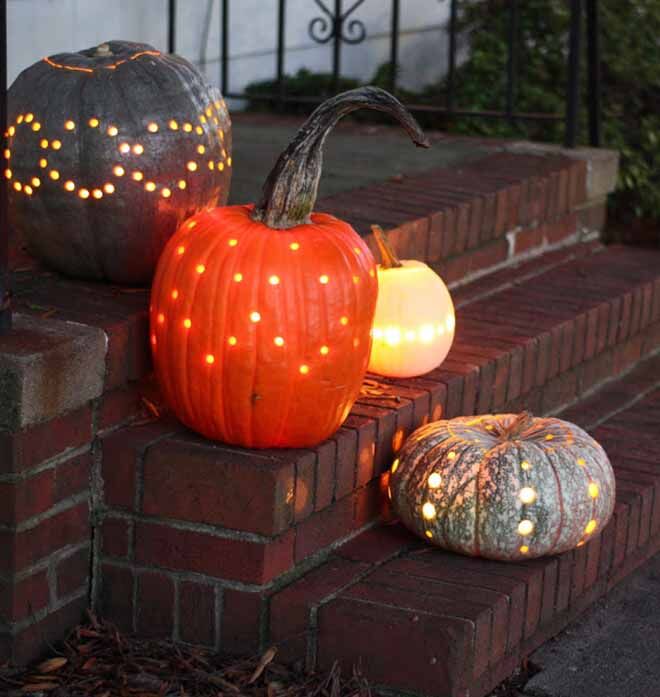 If carving a pumpkin face isn't your go then try using drill to make holes just like these. Simple! (via 17 Apart)
Who's that knocking at my front door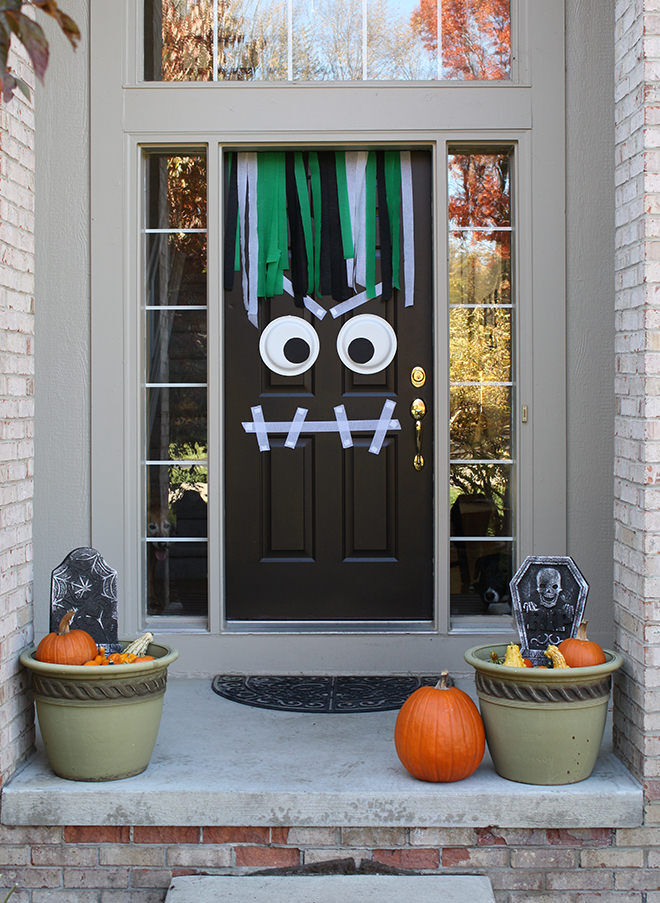 Watch out that Trick or Treaters don't get eaten up when they knock at your front door. (via Modern Day Mums)
Watch out for the witch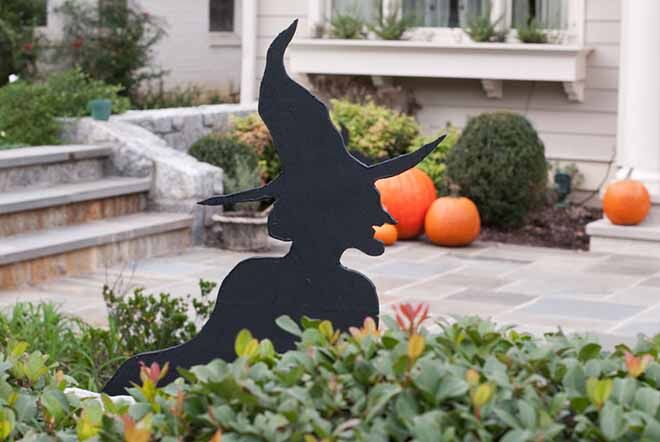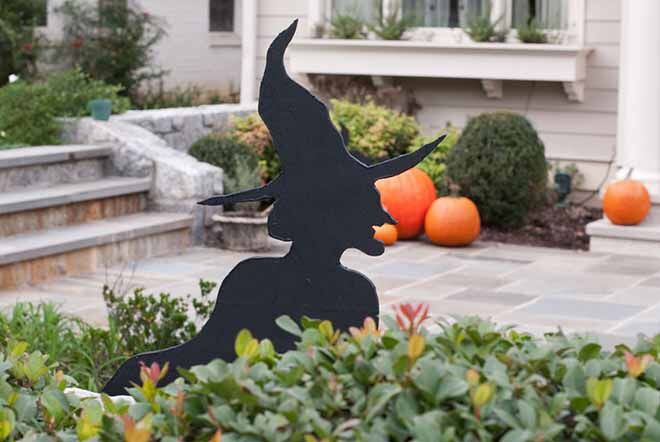 Shadowy figures lurking in your garden will give the children a fright! (via Back to Organic)
Bat-beware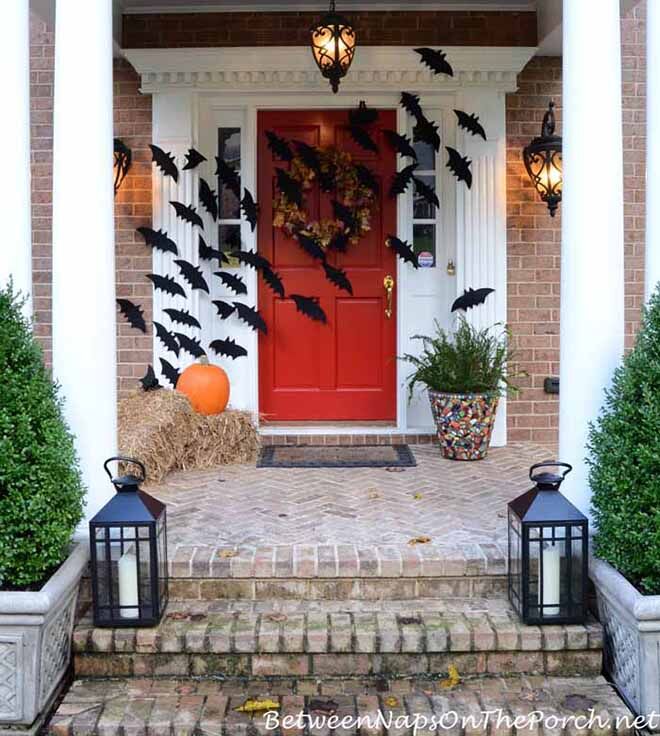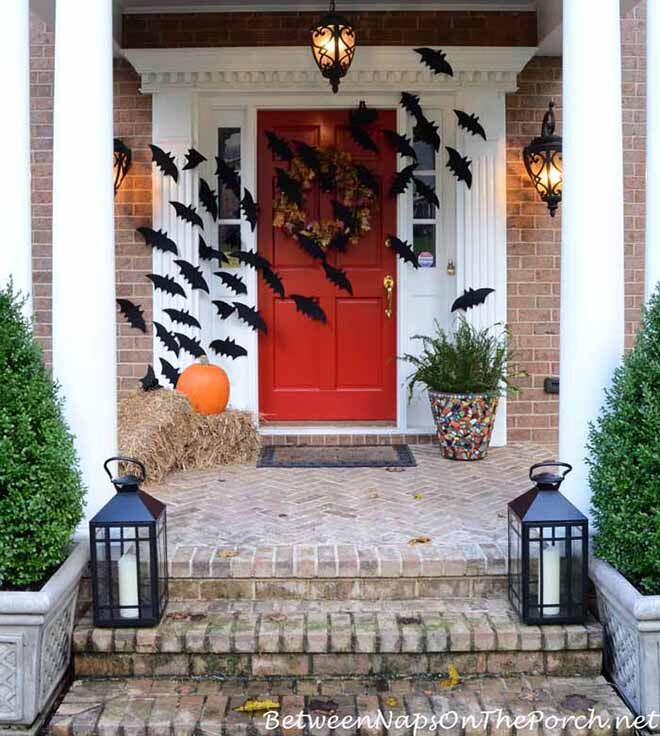 Will the kids be brave enough to knock at the door of the bat house? We know wouldn't. (via Between Naps on the Porch)
Ghostly scenes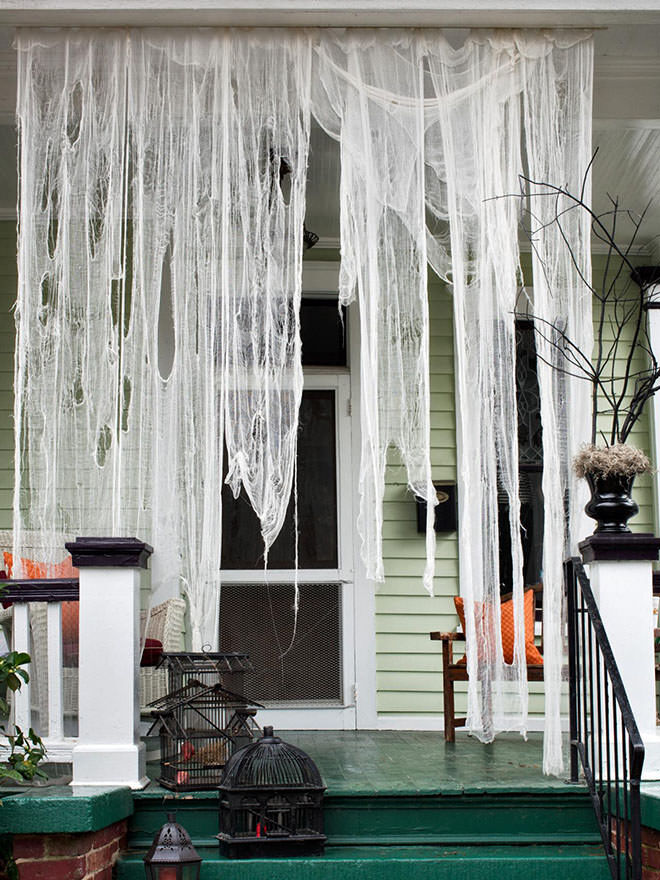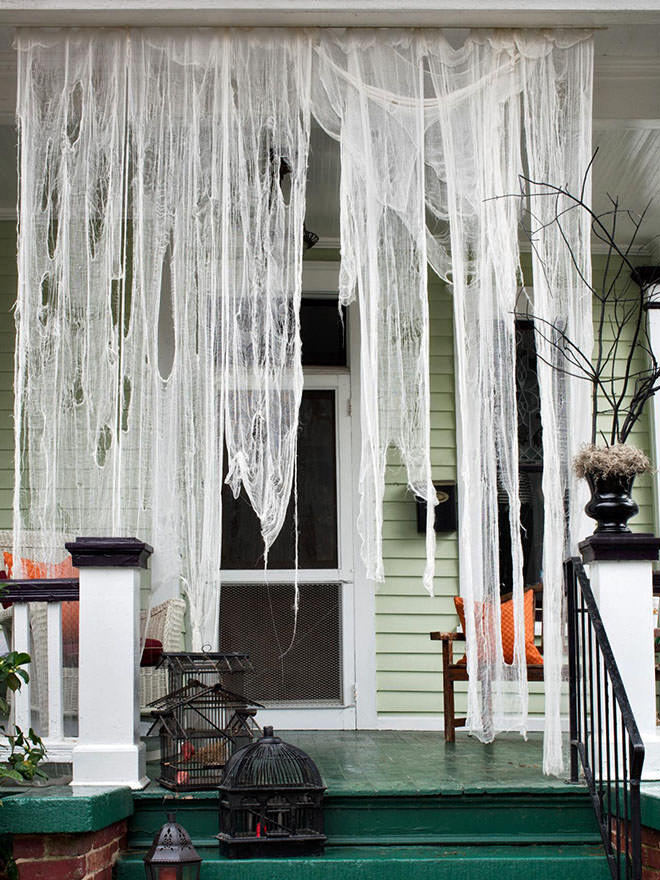 Simple and spooky scenes can be created with hanging cheese cloth. You can tear it up at the entrance or use it to make a levitating ghost. (via HGTV)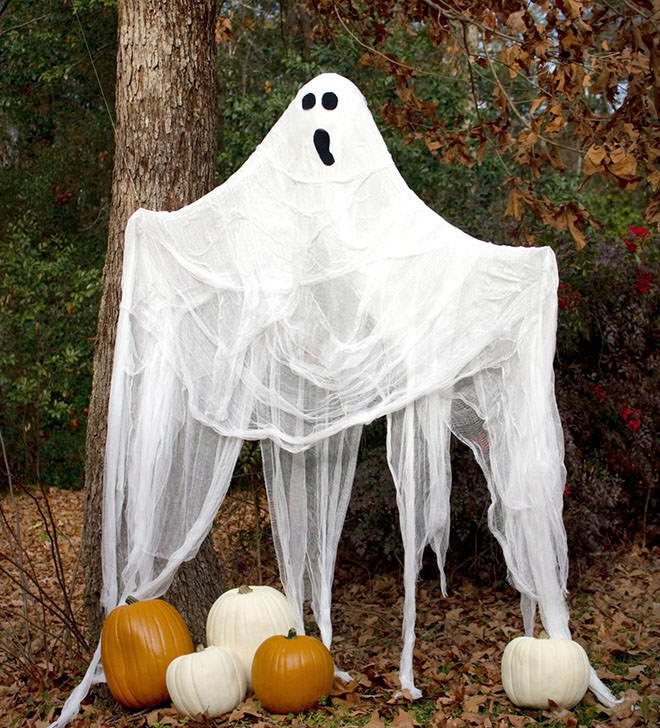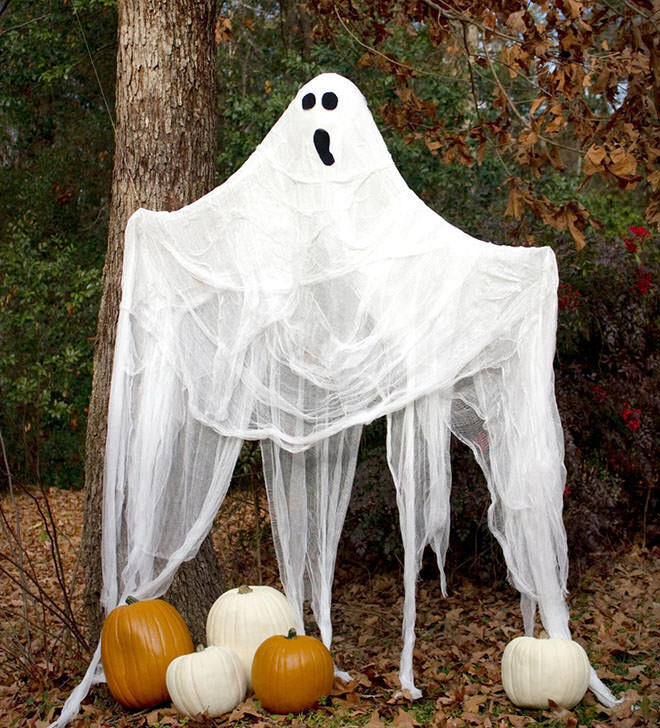 Happy ghost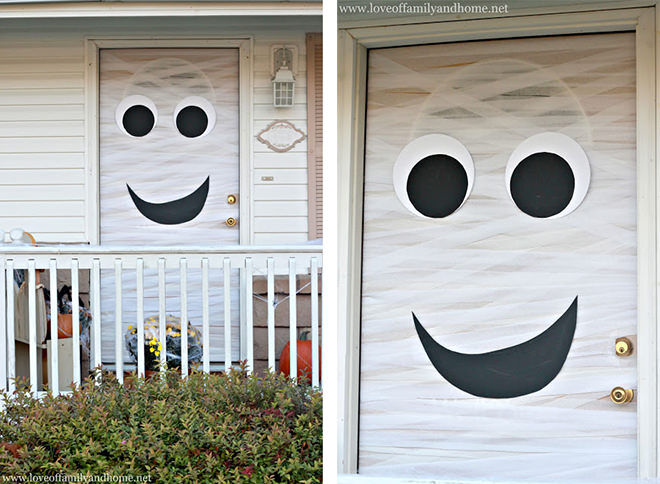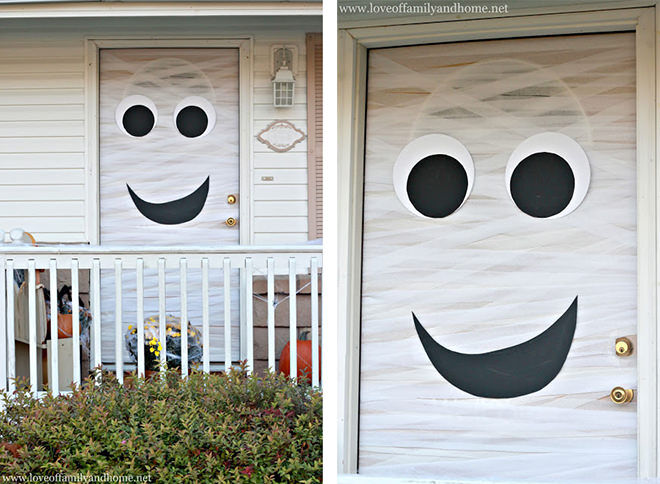 Don't want to scare anyone, what about a happy ghost! (via Love of Family and Home)
Save it for the night time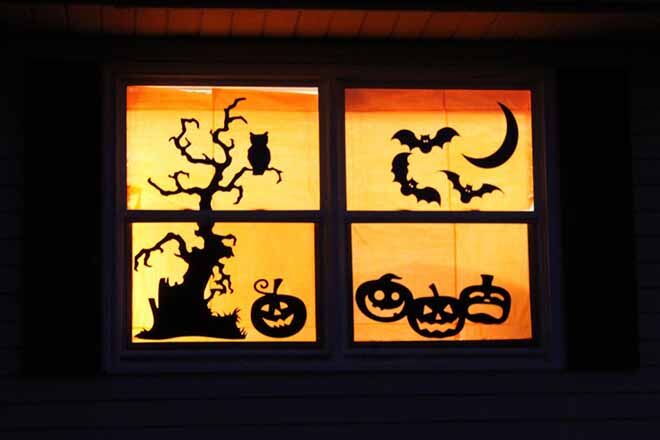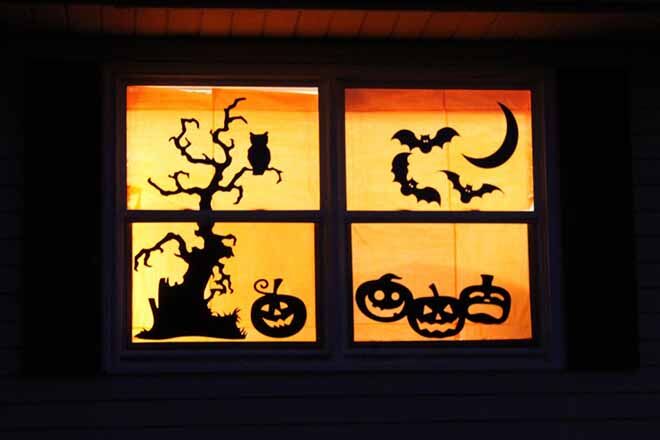 Want to make your Halloween night glow with scenes of ghosts and goblins? Try stencils made from black cardboards and lit from behind. (via Who Arted?)
Ghostly party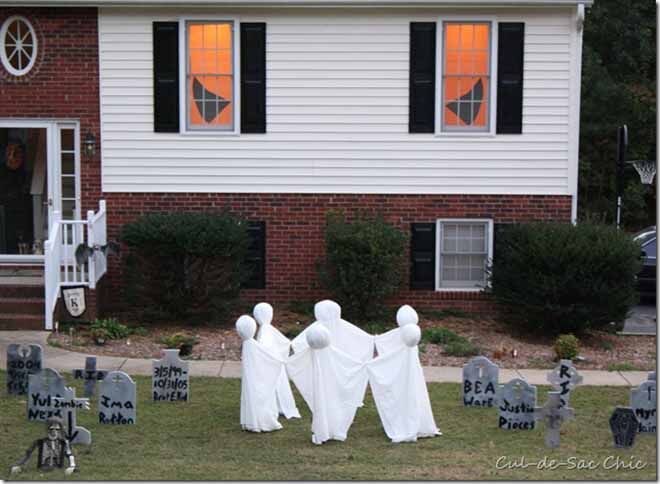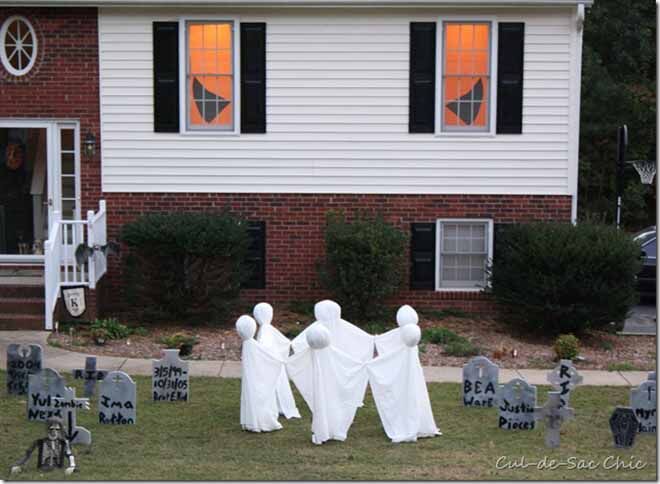 Create a scene with tomb stones and ghostly figures in your front yard. (via Cul-de-Sac Chic)
I'm watching you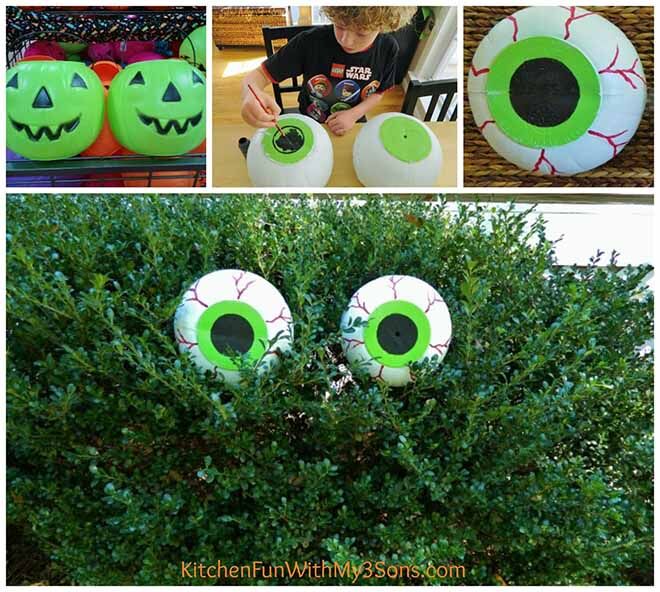 Plastic bloody eye balls peaking out from in your bushes will give everyone a fright! (via Kitchen Fun with My 3 Sons)
Wheeling in the bones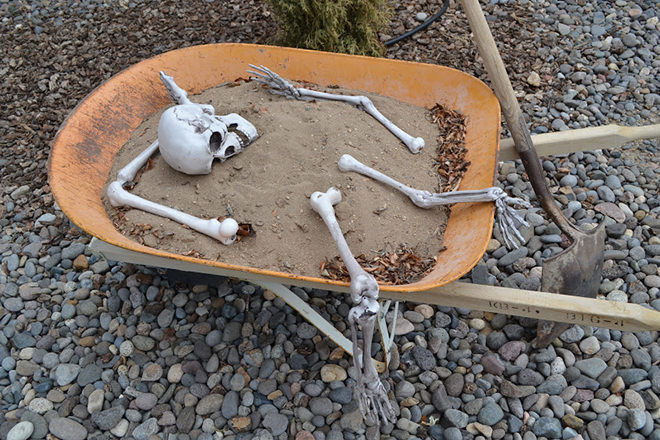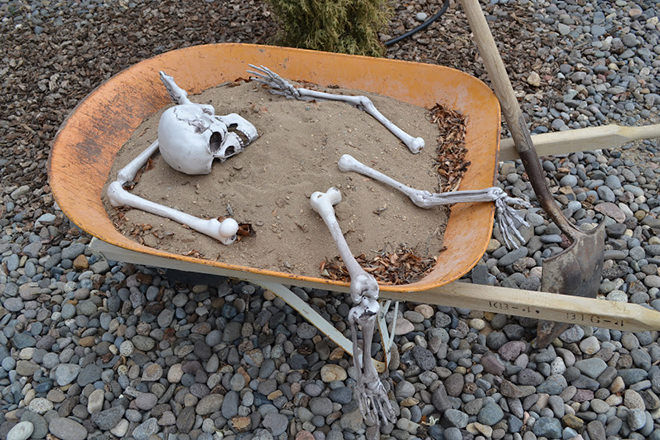 Got a wheelbarrow? Fill it with dirt and bones and remind the kids that could be them if they don't do what Mummy says!  (via Nifty, Thrifty & Thriving)
Want to impress?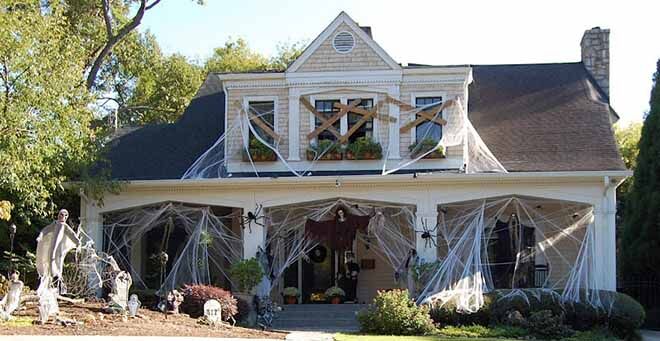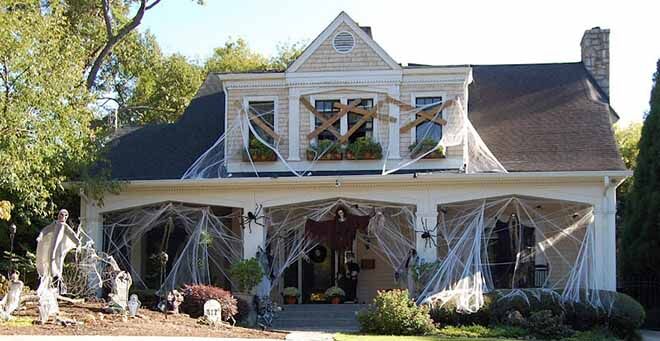 If you really want to impress your neighbours with your decorating why not try this? (via Between Naps on the Porch)