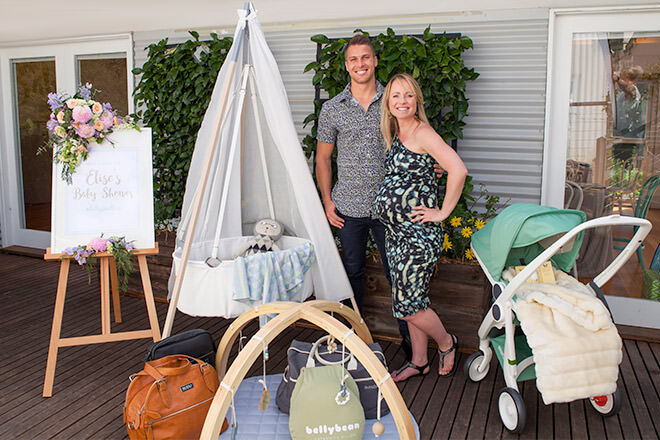 We are still buzzing from the beautiful baby shower we threw for the lovely Elise Swallow on the weekend and we want to keep spreading the joy! Elise was so thrilled with her baby shower gift and we thought it would be amazing if one of our lucky readers could experience that same excitement.
So here it is – your chance to win Elise's (wife of North Melbourne Captain, Andrew Swallow) spectacular $6000 goodie bag!
This competition is now closed. Congratulations to our winner A. Tsakirakis (VIC)
Take a look below to see what's inside…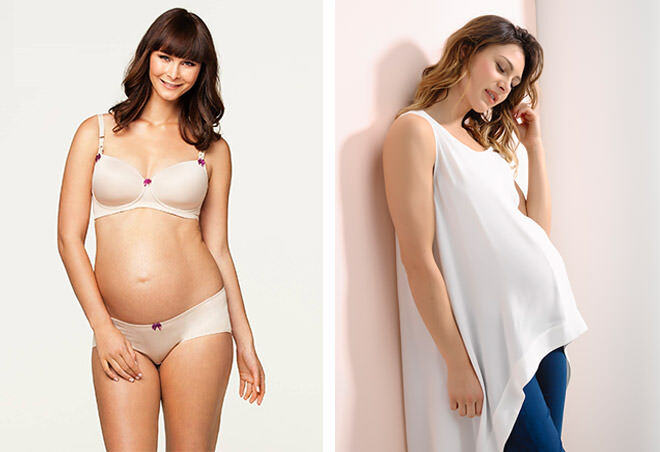 Pregnant and post-baby bodies go through such incredible changes, often daily – or at least it feels that way! But you can be sure that you will always look amazing with $500 to spend with Soon Maternity. Their range includes gorgeous dresses (like the Miso dress worn by Elise at her shower), through to pretty shirts to get you through your last weeks at work and basics to keep you comfy and stylish all day long. You will also have $500 to spend on the loveliest maternity and nursing lingerie from Cake Lingerie to make you feel super special.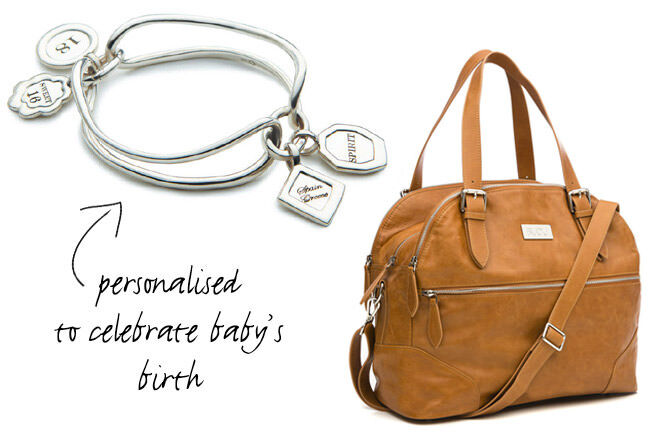 No matter what you are wearing and where you will are, your personalised jewellery from uberkate will ensure you always keep a reminder of the special people in your life close by. Of course, we couldn't leave out the accessories! The Budu Baby Bag is the uber nappy bag – beautiful on the outside but all business on the inside.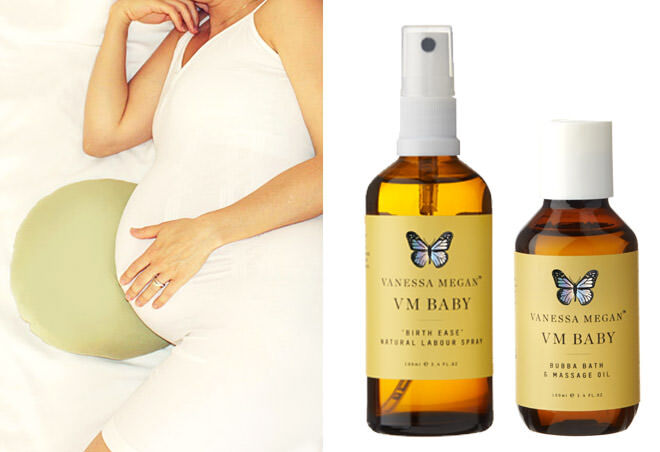 Enjoy a comfortable sleep before your special delivery arrives with your Bellybean maternity pillow (bonus – it won't crowd your partner out of the bed!). Pop the range of Vanessa Megan body care products (the Baby Birth Ease Labour Spray could really come in handy!) in your bag as well to give yourself some well-deserved pampering and leave you feeling ready to take on parenthood.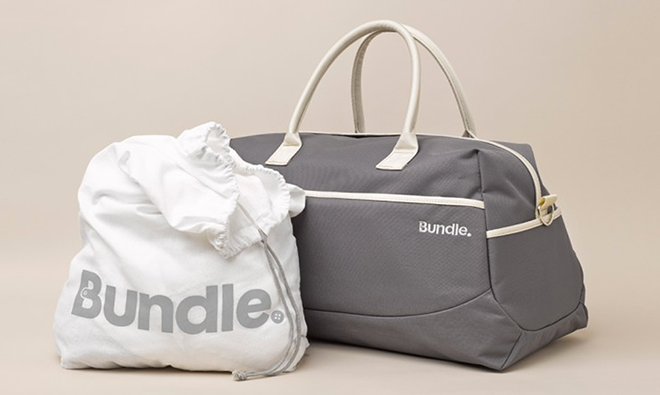 And when the time does come for bub to greet the big wide world, you don't need to worry about what to put in your hospital bag as Bundle has you covered. Their carefully curated bundles will ensure that both you (mum bundle) and your new family member (2 day baby bundle) have all the things you need for your hospital stay.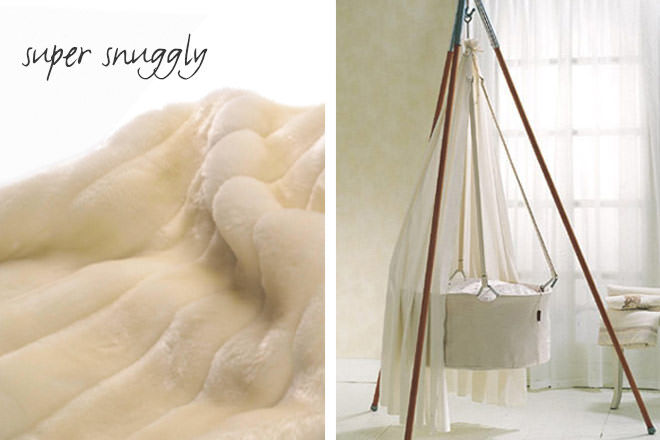 Back at home, your newborn will be soothed by the gentle swaying motion of the Leander cradle and tripod. This sweet little nest will provide your babe with a safe and cosy place to sleep, either suspended from a tripod or from the ceiling. The incredibly soft Minimink baby blanket is the ultimate in baby luxury, although at a generous 110cm x 140cm we wouldn't blame you if you claimed it for your own!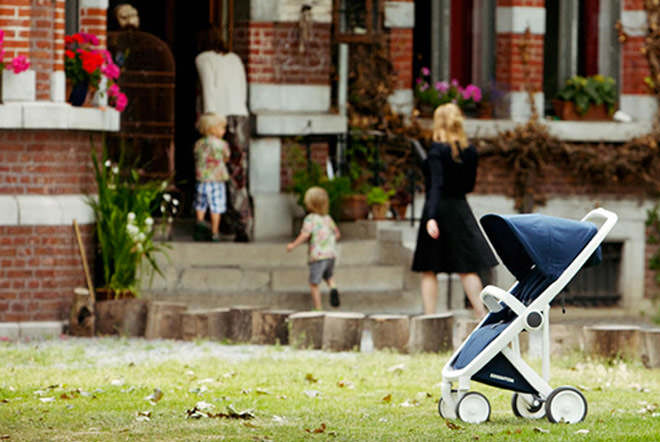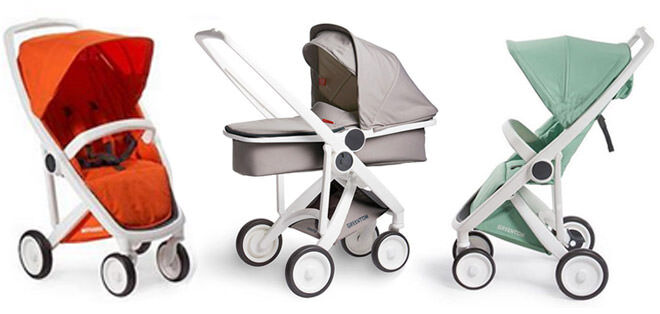 Push baby around in environmentally-friendly style! The Dutch designed Greentom Upp Stroller Combination is made entirely from recycled plastic, making it the world's greenest stroller. Function and durability don't play second fiddle to its green credentials, with the pram weighing in at a super light 8.5kg and featuring three positions to keep your little one comfortable no matter what stage they are at.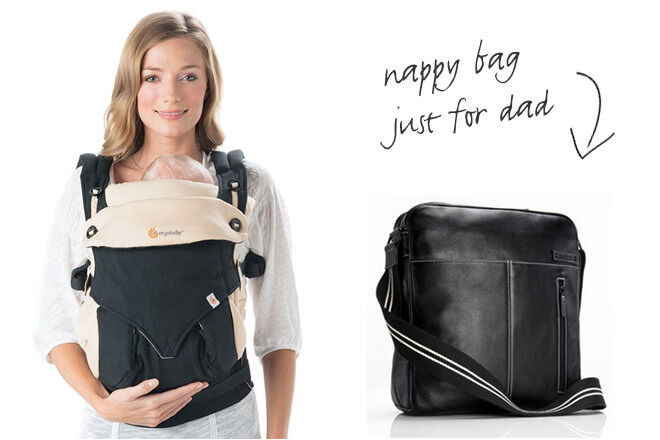 The wonderful people at Ergobaby have made sure you can keep baby close and comfortable with the Ergobaby 360 Carrier. There is no better way to bond with your little miracle! We even have a nappy bag for dad! The Jamie bag by Storksak gives 'man bag' a good name and can just as easily double as a stylish laptop bag for off-duty days.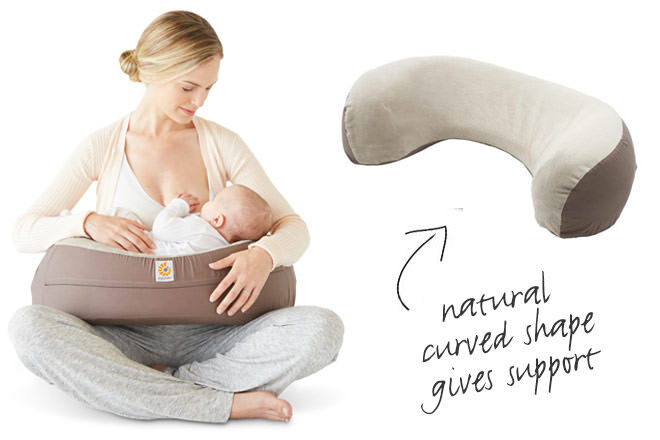 The prize also includes the new Ergobaby Nursing Pillow which will help to establish breastfeeding with your newborn, through providing support for that all important tummy-to-mummy positioning, while protecting your back and shoulders.
To keep bub warm both inside the house and out, we have an amazing Australian designed uimi cot blanket made of 100% organic Egyptian cotton. The perfect colourful touch to complete your little one's nursery or keep little legs warm when out and about. While Lucky Boy Sunday has designed the softest and sweetest knitted toy for bub to cuddle. Made of 100% baby alpaca, he'll be a friend for life!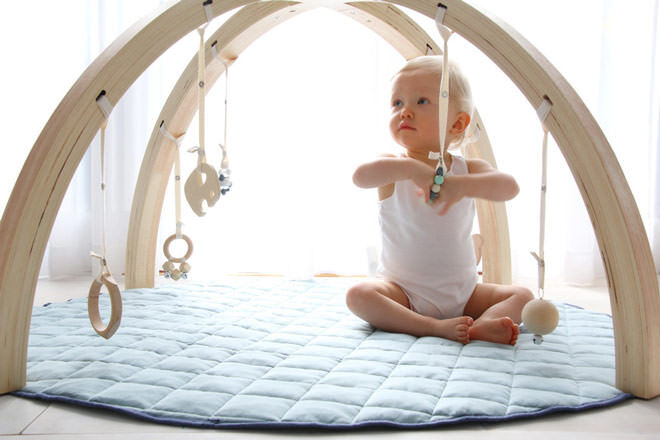 And last (but definitely not least!) something just for baby! The gorgeous Bella Buttercup playset will delight your inquisitive baby and it's so beautiful you won't feel the need to put it away at the end of playtime. Whew! What an amazing prize. Here's how to enter…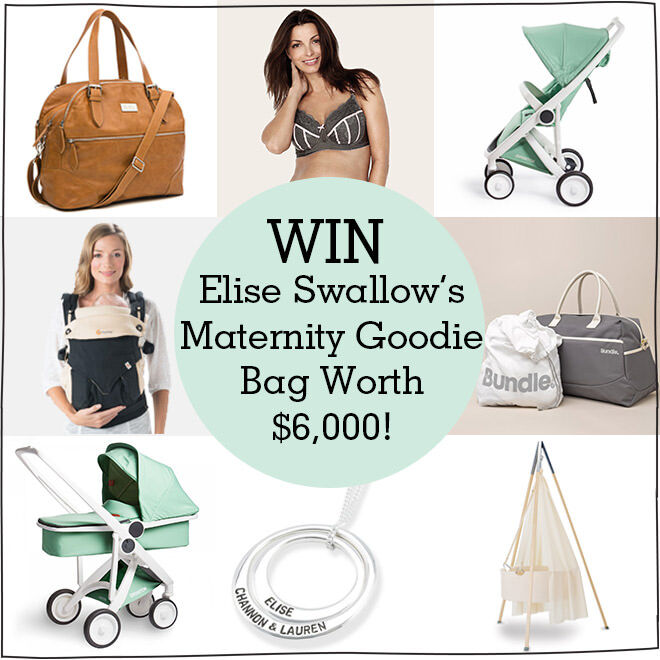 We've already given you a sneak peek, but here are the full details of this incredible prize: