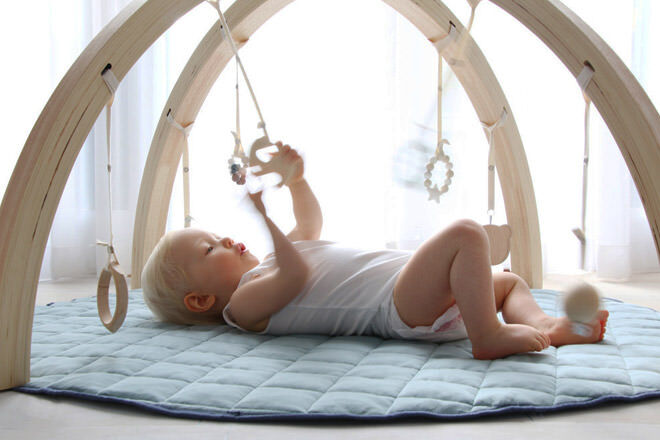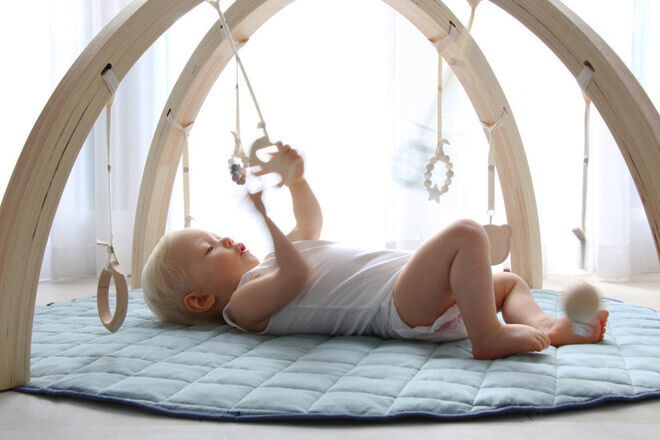 Has there ever been a more apt name for a product? We don't think so, because the Play Bar by Bella Buttercup sure is a thing of beauty!
Bella Buttercup was created by two best friends who dreamed of creating beautiful yet functional products for babies and toddlers. The pair have backgrounds in interior design and fashion and their stylish sensibilities are clearly on show in their stunning range.
They have designed the kind of baby products that are so gorgeous, you'll never want to put them away!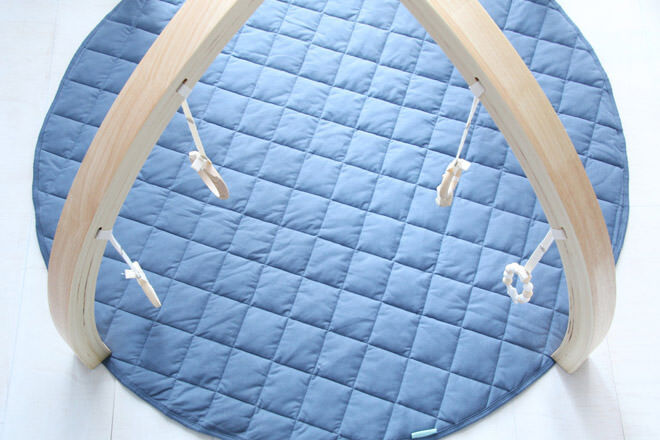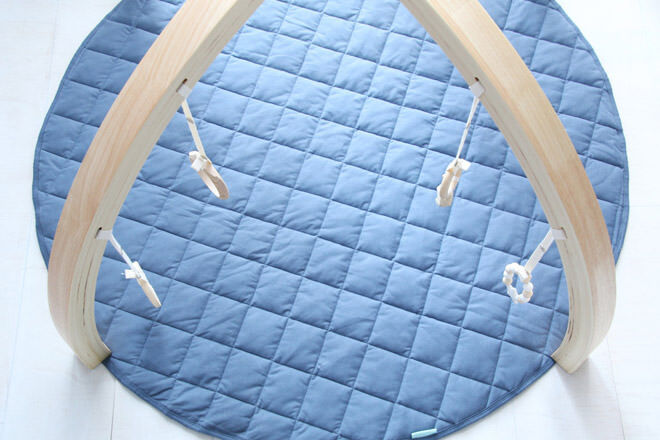 The sculptural wooden curves of the Play Bar are charming to behold and will mesmerise any baby cocooned beneath them. We wouldn't blame you if you took a few minutes out to lie down and gaze up at that Scandinavian-inspired loveliness!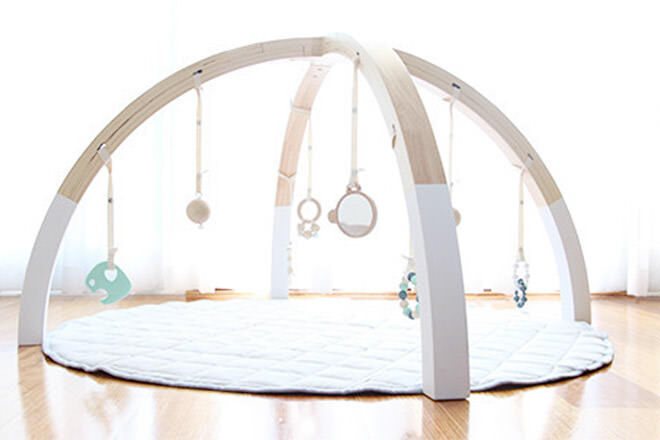 The wooden frame comes in natural wood, or jump on board the furniture dipping trend and choose the Dipped Play Bar, which has white legs.
The Play Bar comes with eight toys – four made from wood and four from super safe, food-grade silicone. Designed to entertain and educate bub, the toys will create a sensory wonderland with a variety of textures and colours to delight baby's eyes and tantalise her teeny fingers.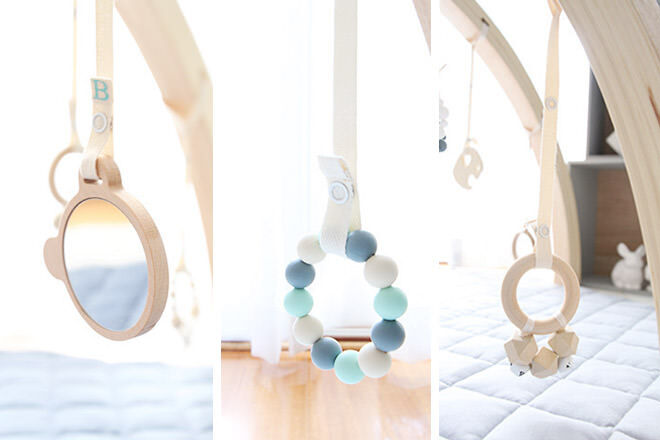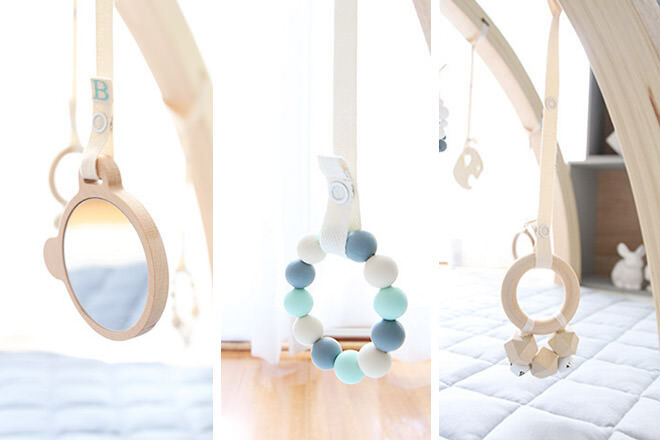 The toys dangle sweetly from the frame by natural cotton straps which can be varied in length to allow baby to grab the toys easily, or develop his reaching skills by adjusting the height to put them just a little further out of reach.
You can choose from three soft colour palettes for your toys, designed for girls, boys or gender neutral. You can also add to your collection by purchasing additional toys if you wish and switch them in and out when you think bub would like things changed up a little!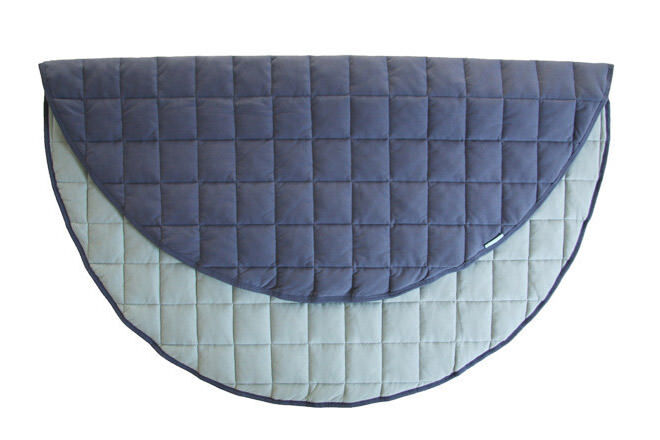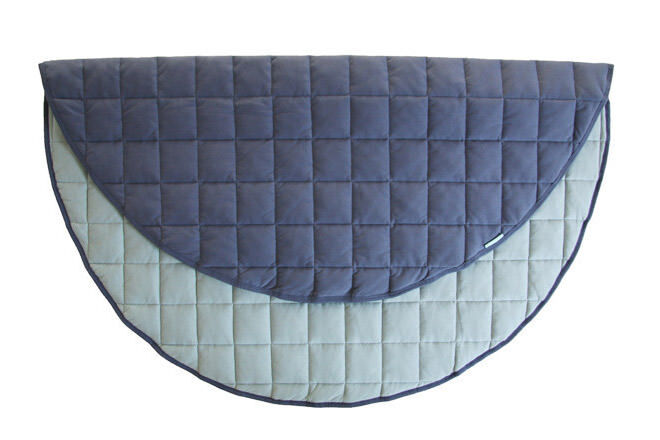 The Play Space perfectly complements the Play Bar, creating a soft, quilted surface for your little sweetheart to lie on while enjoying the delights of the Play Bar. The Play Space is also perfect for using outside the home – it's designed to easily pack up and head out with you!
The Bella Buttercup Play Bar is currently available for pre-order (with delivery expected in early December 2015 – perfect timing for Christmas!) from bellabuttercup.com.au.