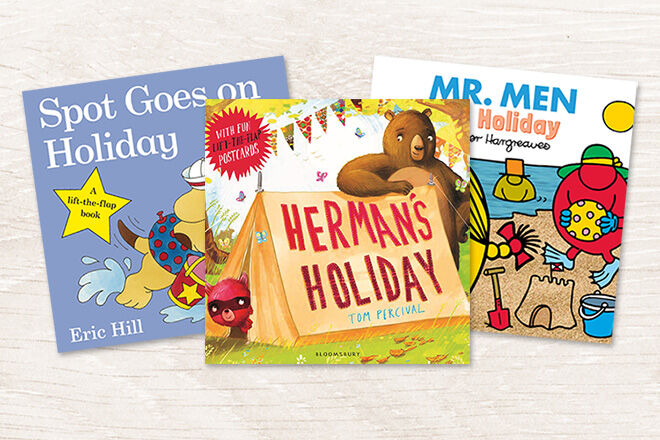 We're all going on a summer holiday! Whether it's camping or an overseas adventure, holidaying with kids is a lot of fun! It can be daunting for kids the first time they have to go on holidays – they might have to get on a plane or take a long train ride and leave all their toys behind (gasp!).
Get them excited and leave any nerves behind with our top ten books about going on holidays and the adventures they can have while on holidays!
Holiday adventure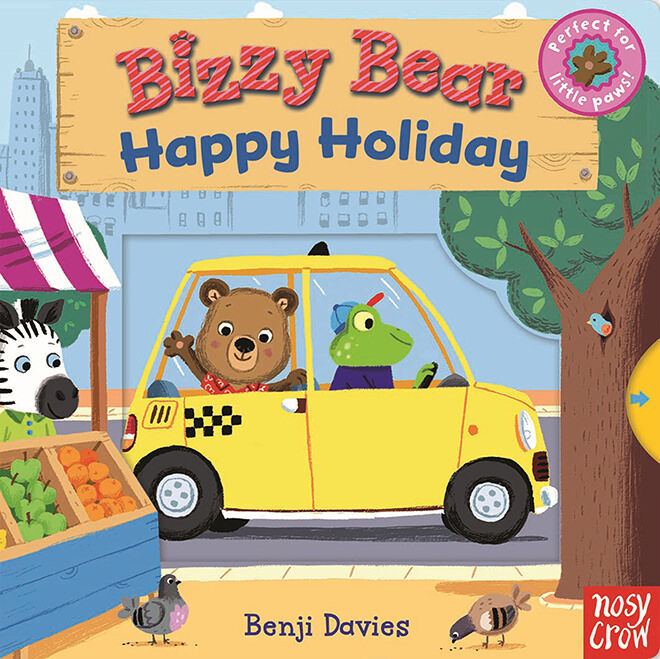 Bizzy Bear Happy Holiday by Benjii Davies: Going on holidays isn't always easy. Bizzy Bear has to take a taxi, a train and then a plane before he gets to the beach but it is worth it when he gets there!
Lift it up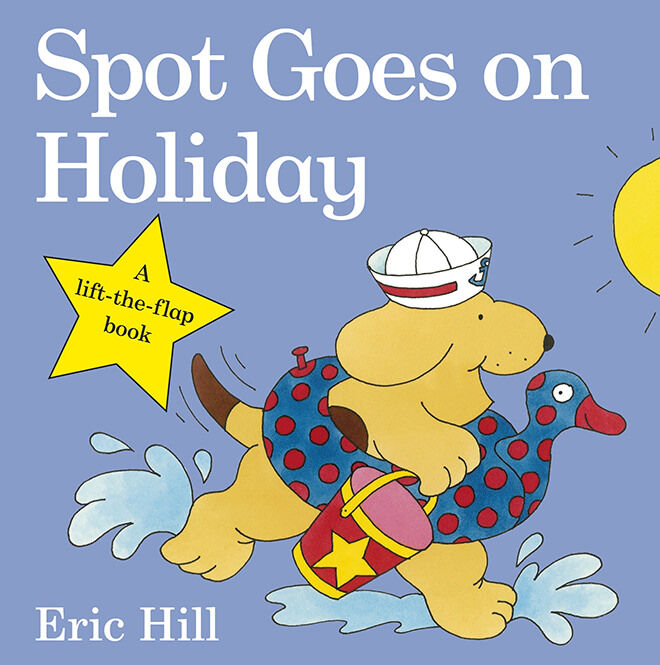 Spot Goes on Holiday by Eric Hill: Spot packs up his things and is off on holiday. Lift the flaps to see what Spot gets up to on his beach holidays where he even makes a new friend – fun!
Holidays with your best-friend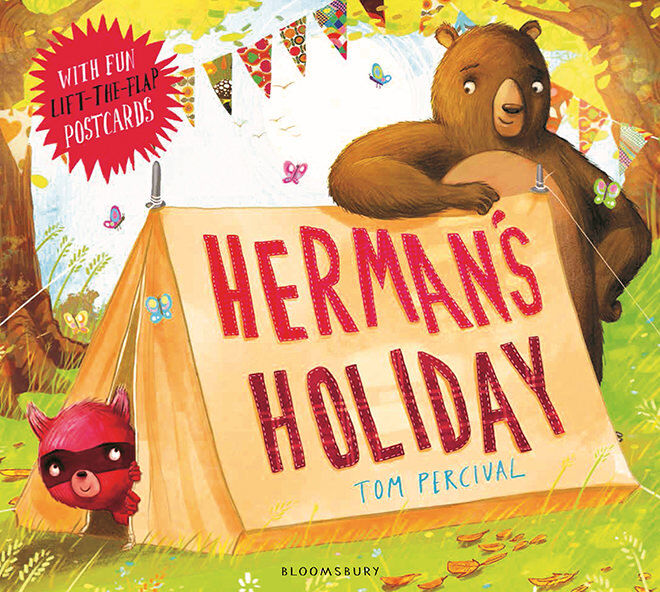 Herman's Holiday by Tom Percival: Follow best friends Herman and Henry on a camping adventure. An entertaining story about an fun-filled camping trip. It also includes lift-the-flap postcards.
Doing things first with Maisy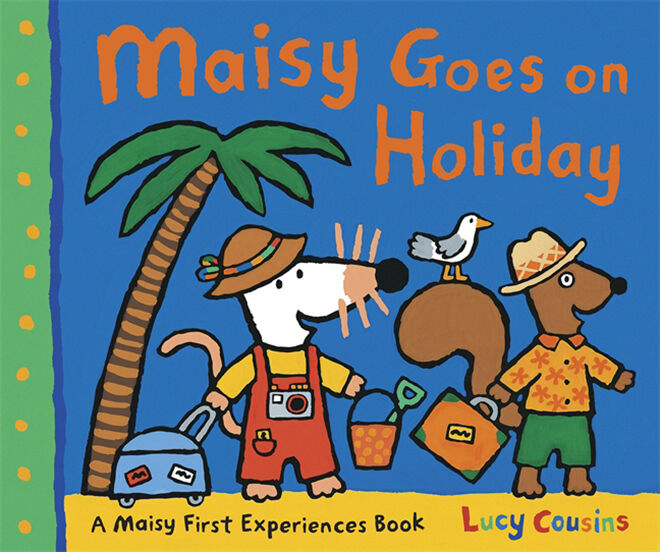 Maisy Goes on Holiday by Lucy Cousins: Part of the first experience books this story gives children examples of what to expect when going on holiday. Maisy packs her bag and travels to the beach where she meets her friend and even sends a postcard home.
Starting to read
On Holiday by Rosalinde Bonnet: A picture book that introduces kids to six simple holiday related words. From getting ready, travelling to the campsite and even enjoying a picnic. As well as giving kids what to expect on holidays this handy book helps with word recognition for those learning to read.
Camping with Orlando the Cat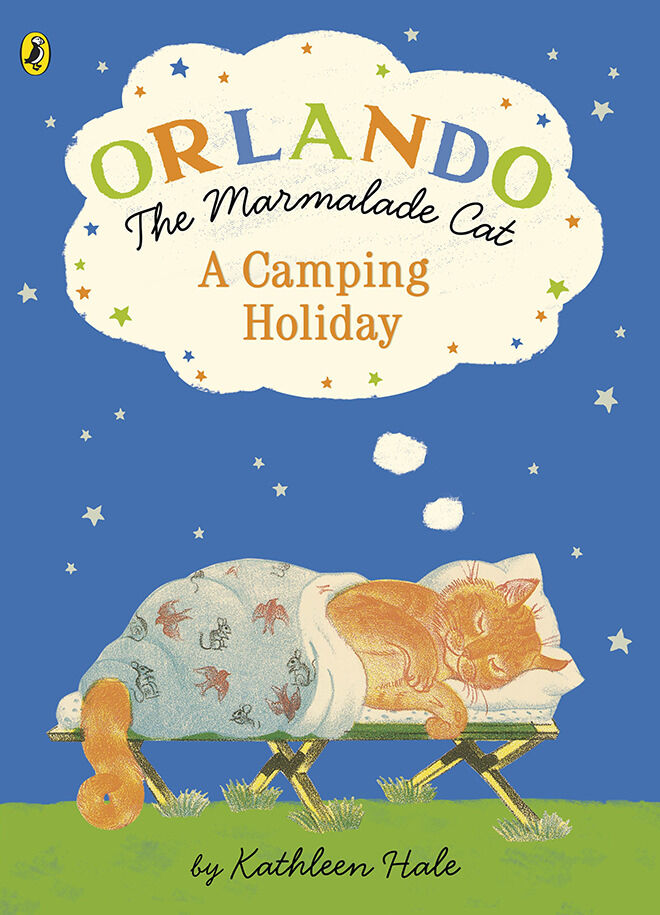 Orlando the Marmalade Cat A Camping Holiday by Kathleen Hale: Published over 70 years ago the beautiful illustrations and stories are still enjoyed all these years later. Orlando and his wife Grace and their little kittens go off to the country in search of adventure.
Leaving on a jet plane
Going on a Plane by Roderick Hunt and Alex Brychta: If everyone is a bit nervous about getting on their first plane this is the perfect book for you. It introduces your child to what to expect when flying including lots of facts and a few laughs.
Mr Men have a holiday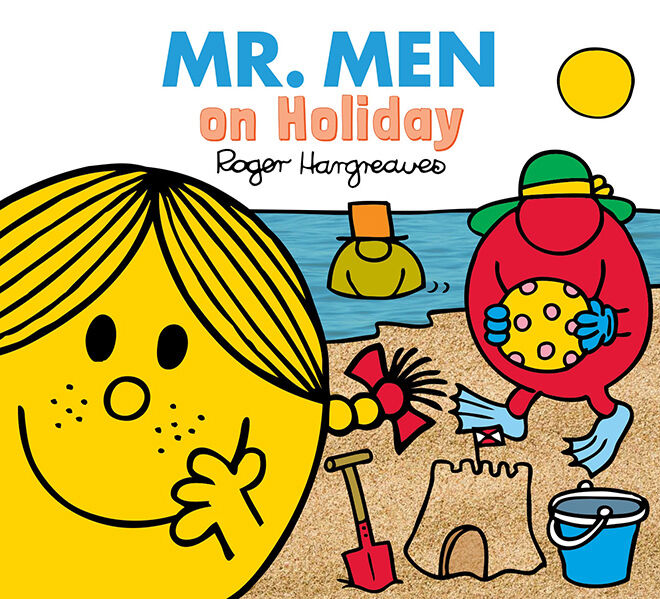 Mr. Men on Holiday by Roger Hargreaves: Little Miss Sunshine is in search of fun in the sun and organises all the Mr Men and Little Misses to go on holiday. She finds once they are there she is having to help them all, but what fun they all have!
A sticky good time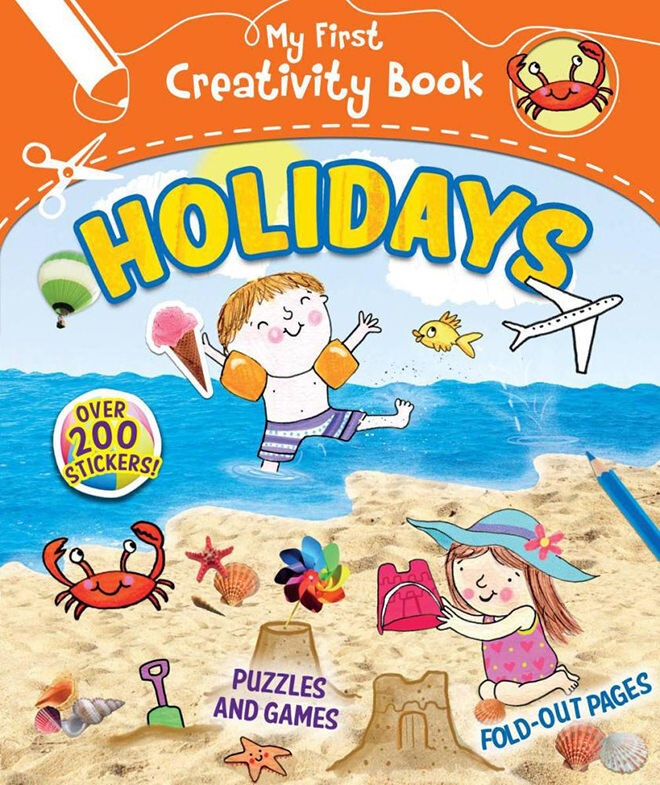 My First Creativity Book: Holidays: Get everyone excited about all the fun you can have on a holiday with this simple sticker and activity book. Dot to dots, mazes and spot the differences will keep the kids entertained and learning about the fun and frivolity you can have on holidays.
Everyone's favourite – Peppa!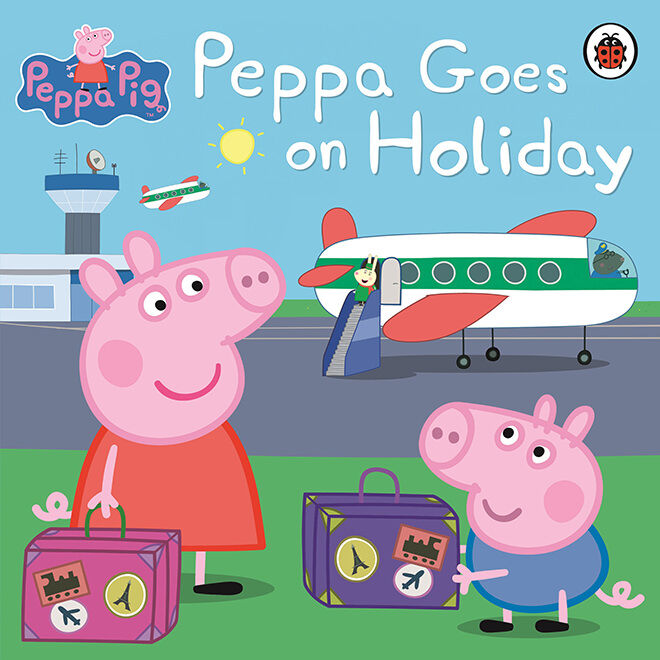 Peppa Goes on Holiday: Is there anyone better than Peppa and George to show how much fun you can have on holidays? Of course not! Peppa and George travel to Italy for a fun adventure but she leaves poor Teddy, it's all OK when she gets him back!