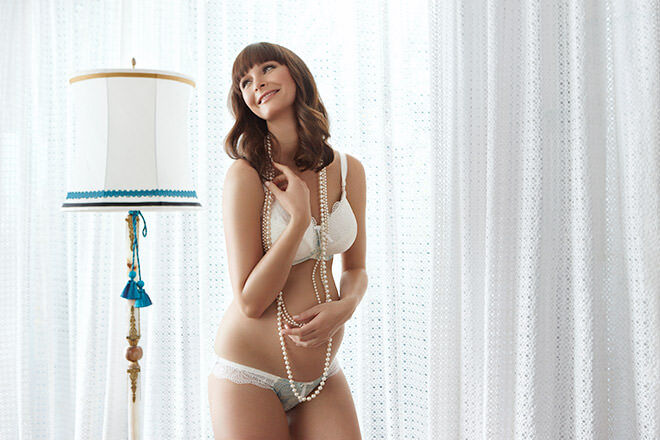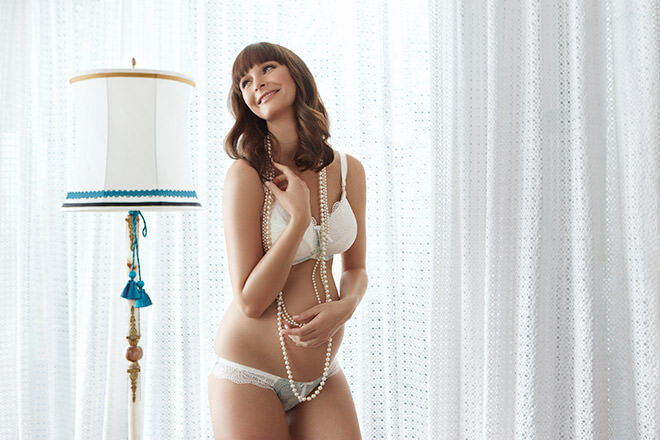 When it comes to pregnancy style and comfort, most of the attention is on your ever growing bump, but what you are wearing under your clothes can make all the difference to how you feel.
A beautiful dress just doesn't feel the same with a frumpy maternity bra and granny knickers!
With all the changes that your body is going through, it can be hard to make the right lingerie choice. Support is important, but you don't want to feel like you're wearing an industrial harness. Likewise, you don't want to have to buy a new bra every week as your… assets (!) grow and change on their hormonal journey.
It was just these types of lingerie conundrums that gave birth to Cake Lingerie. Since 2008, Cake have been designing lingerie that celebrates and supports your curves and helps you to still feel like you, despite all the changes!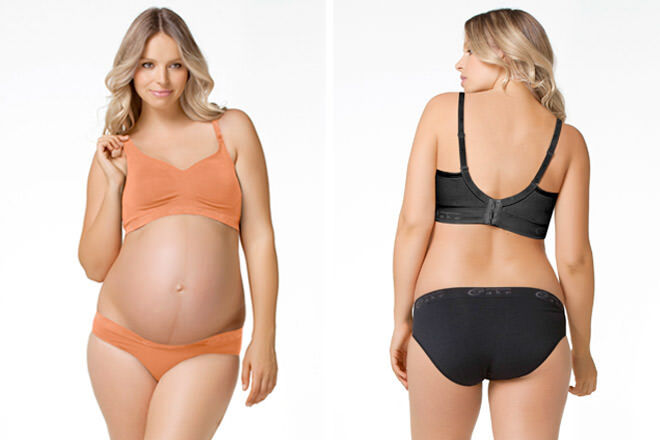 The Cake Lingerie seamless range is perfect for the early days of pregnancy and for the first four weeks after birth when your breasts go through their most significant changes.
Supple and soft to provide comfort to your changing bust, the seamless range still offers a nice shape via contoured foam cups. No saggy boobs here. And it comes in four colours so you'll be set for every outfit (we love the coral for summer!).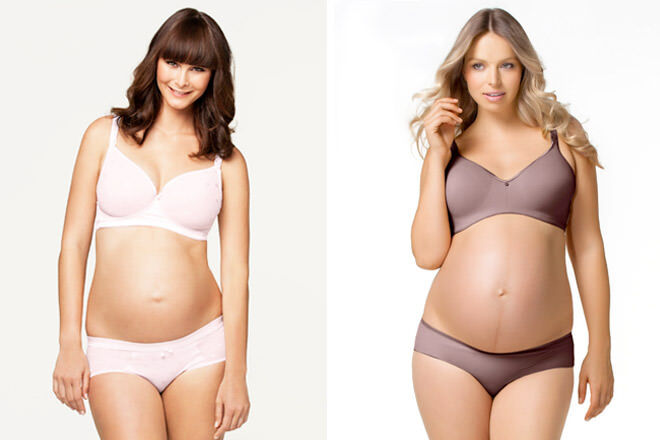 When things have settled down a bit during the second and third trimester, as well as four weeks post birth, Cake have a great range of softcup and flexi-wire bras.
The Plum Melba Softcup Moulded Seamless Bra is a super flattering style with a micro-fibre outer and touches of lace. Perfect for everyday wear, but pretty enough to still feel special. Definitely a good go-to option!
Many women are unsure about underwire bras during pregnancy and breastfeeding, but a well-fitting underwire bra can be just the ticket once your breasts have stabilised.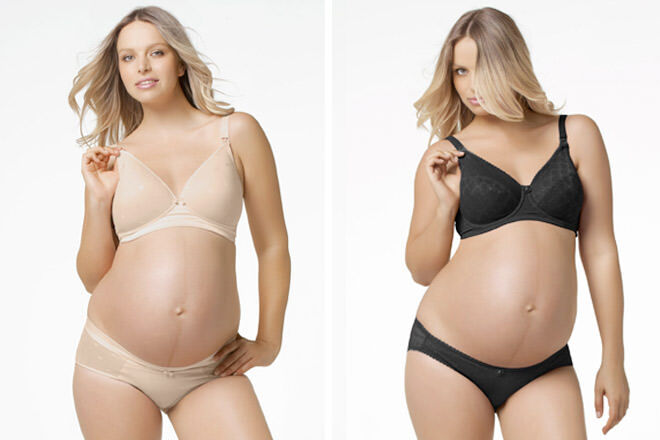 Cake's range of underwire bras are designed to sit under and around the breast to provide comfort and lift. We love the Parfait Bra in midnight and banana. The lace cup features a gorgeous flock spot and is perfect for slipping on under your favourite dress for a night out.
They've even put together a handy video to show you what to look for in a maternity bra.
Wearing Cake Lingerie feels like such a treat, but fortunately, this is one treat that really is good for you!
Available online from Cake Maternity.