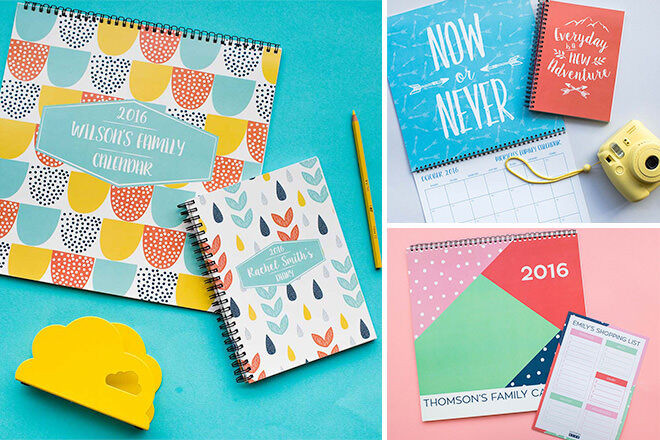 It's time to get personal.
We all need a good system in place to keep the family organised, and Hippo Blue have just made it a whole lot easier.
Their 2016 collection of personalised stationery is super fun, functional, and made just for you!
The range of personalised calendars, notebooks, pads and planners come in a selection of four funky patterns – geometric, whimsical, donuts and adventure. And each pattern is available in your choice of three different colour schemes.
Calendars & Planners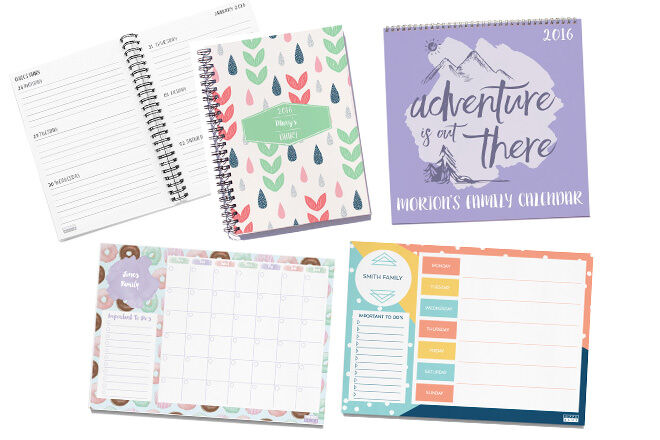 Know exactly where you need to be every day, week and month of the year with these great planners. The Diary ($30) has a handy week-to-a-double-page layout, so you can review your entire week at a glance.
The Weekly Planner ($25) is the perfect size to pin-up on the fridge. Or if you like to know what life holds well ahead of time, go for a Monthly Planner ($25) or Calendar ($30).
Shopping Lists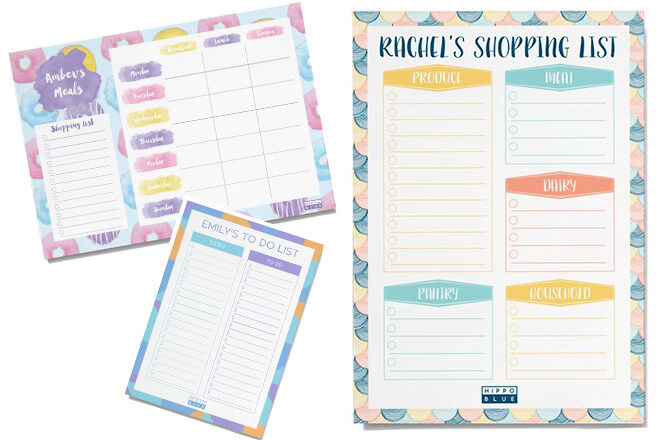 Keep on top of your daily chores and errands with a handy To Do List ($15). The clever little Shopping List ($15) lets you group your groceries, keeping your time at the store to a minimum. So you know exactly what food to buy, work out your weekly menu on this Meal Planner ($25).
Notepads & Journals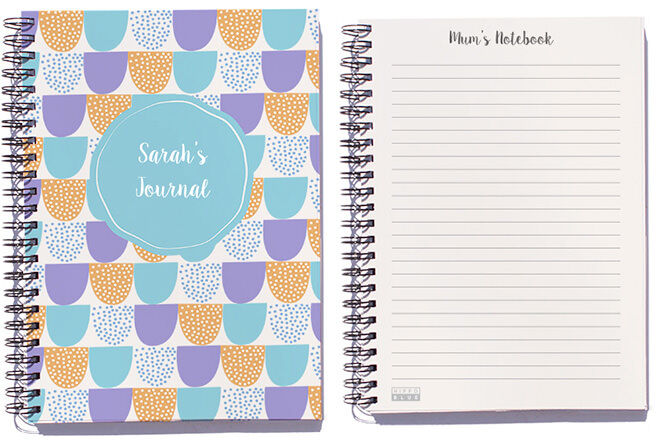 Never be without a spot to jot down your important notes with this perfectly handbag-sized Notebook ($30). Or reflect on the kids daily accomplishments in their very own personalised Journal ($30). All very handy!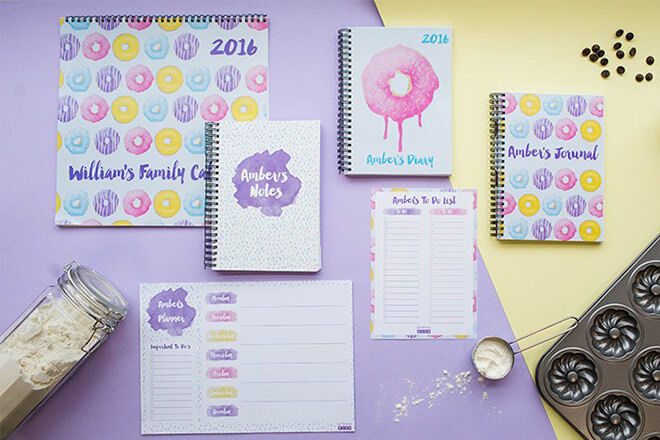 Available online from hippoblue.com.au