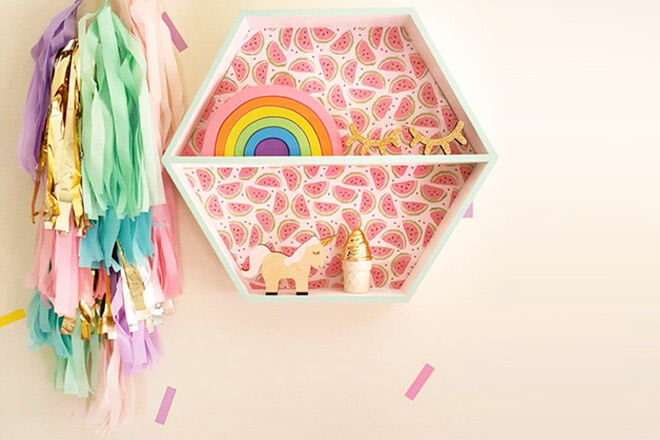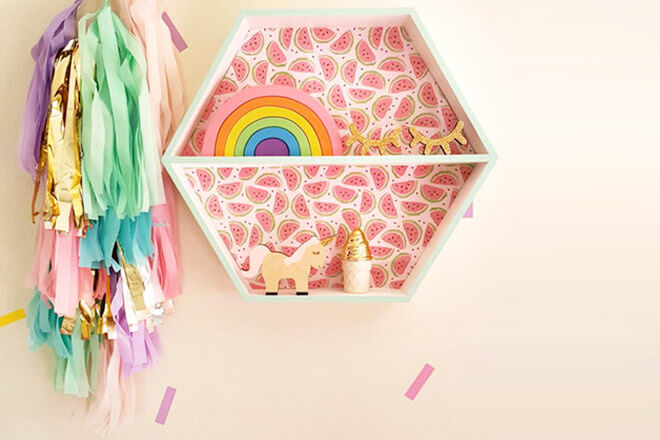 Kmart have really upped their homewares game lately. The Kmart kids bedroom section is a treasure trove of cool finds, with all items priced under $29. We love seeing gorgeous kids bedroom makeovers made to a realistic budget without sacrificing on the cool factor.
There's always a way to improve on a good thing though, and creative types love a DIY hack challenge. We've been watching in awe as crafty mamas turn useful Kmart finds into items with serious WOW factor.
Here are some of our favourite creative Kmart hacks for kids.
READ MORE:
• 14 IKEA hacks to pimp your babies nursery
• 10 inspiring furniture makeovers
• IKEA Hack: 9 ways to makeover the LATT children's table
Dream home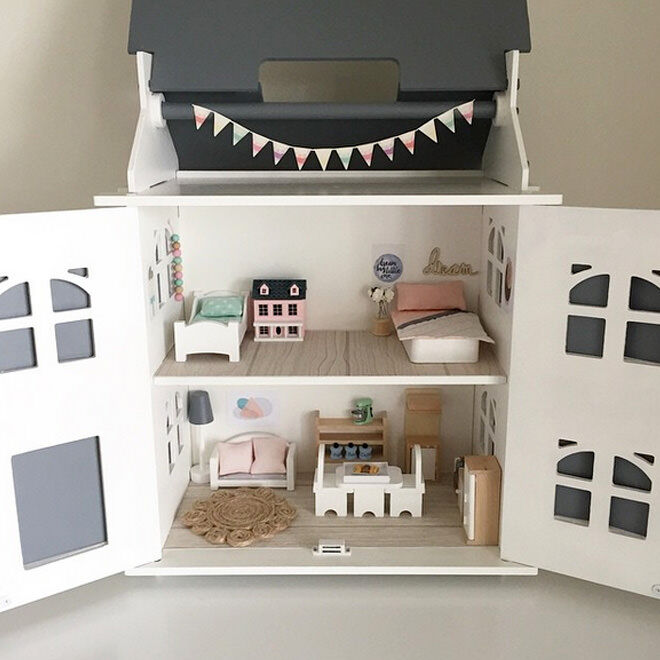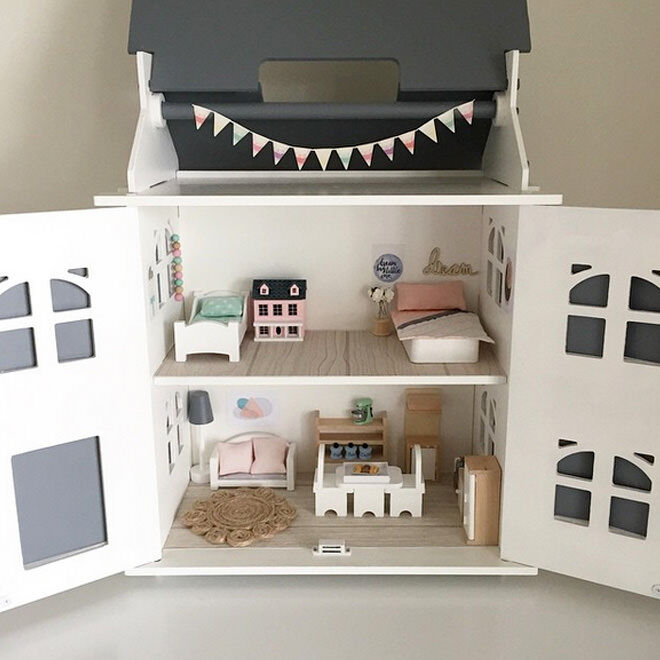 Here, a very pink dollhouse has been sanded back and turned into a miniature contemporary dream home, complete with mini artworks, a gorgeous jute rug, divine linen and a teeny, tiny, miniature dollhouse within the original dollhouse. We could happily move right in… (via Penny Creek)
Mash up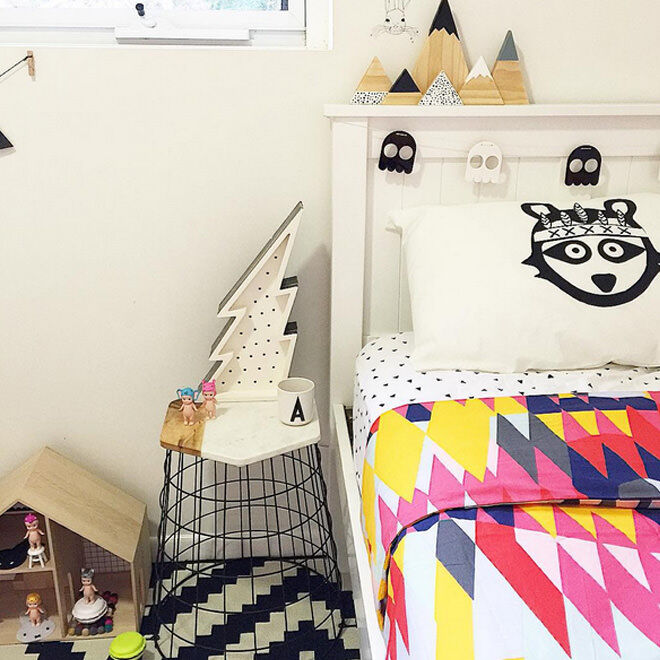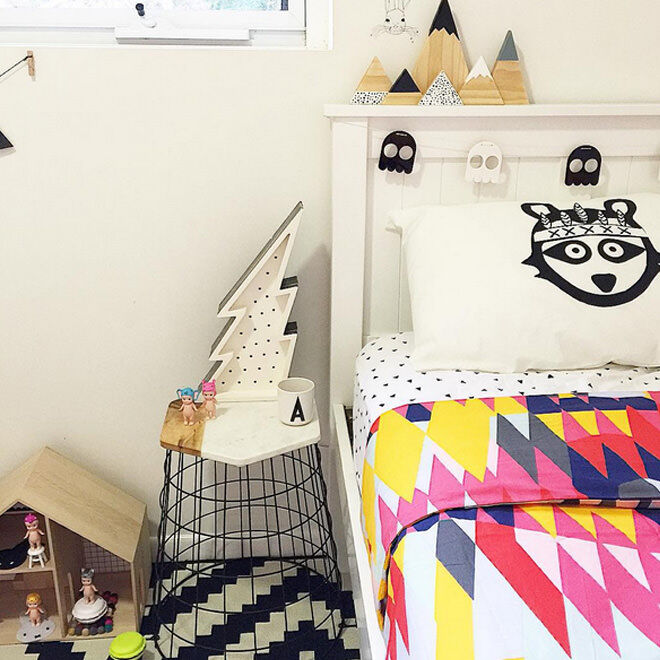 Take two Kmart top sellers – the marble/wood cutting board and the wire storage hamper – then merge them to create the ultimate bedside table as seen here in this little boy's gorgeous bedroom. Simply spray the wire hamper black and use the cutting board as a cool geometric table top. (via love_zace)
Monochrome magic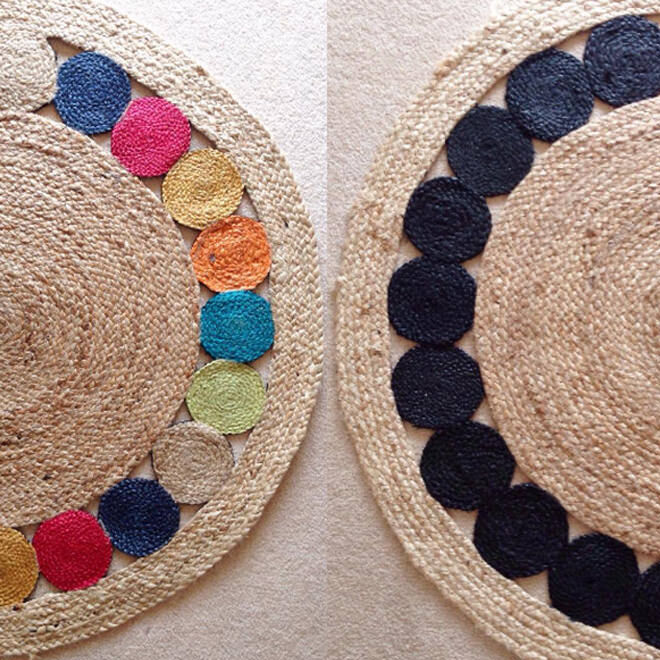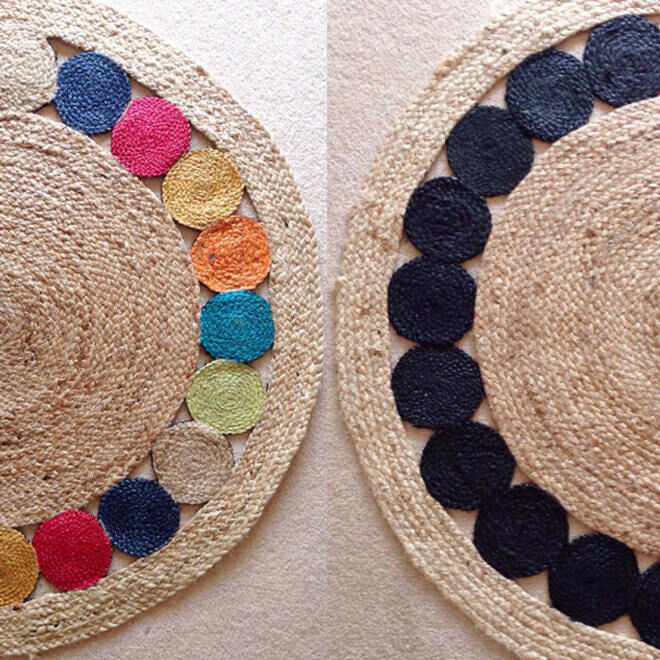 This colourful jute rug had a monochrome makeover and we think it is perfect for a kidlet's bedroom (or your lounge room). This particular rug was made-over with just one sample pot of black paint from Bunnings – easy peasy! (via Little Sage)
Shadow box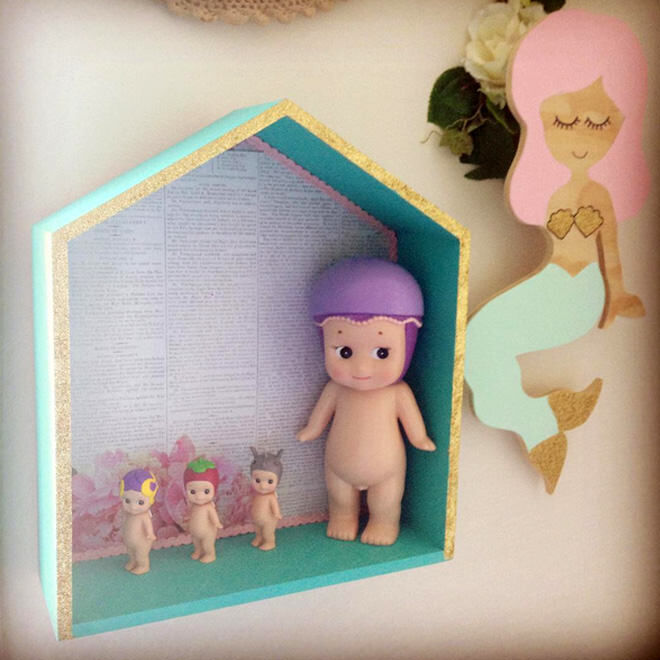 What a sweet retro makeover for this shadow box. We think the addition of gold edging and newspaper print with pink trim in the background is totally adorable. A perfect resting spot for Sonny dolls. (via Tubs for Bubs)
Chalk it up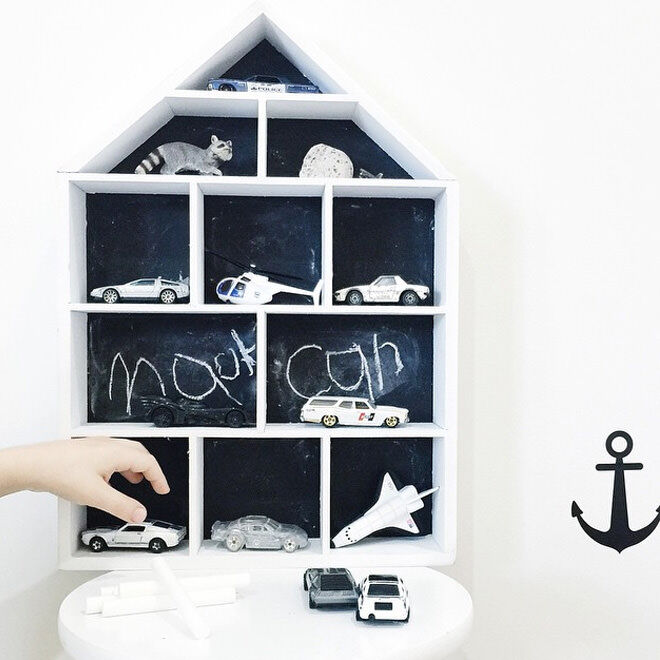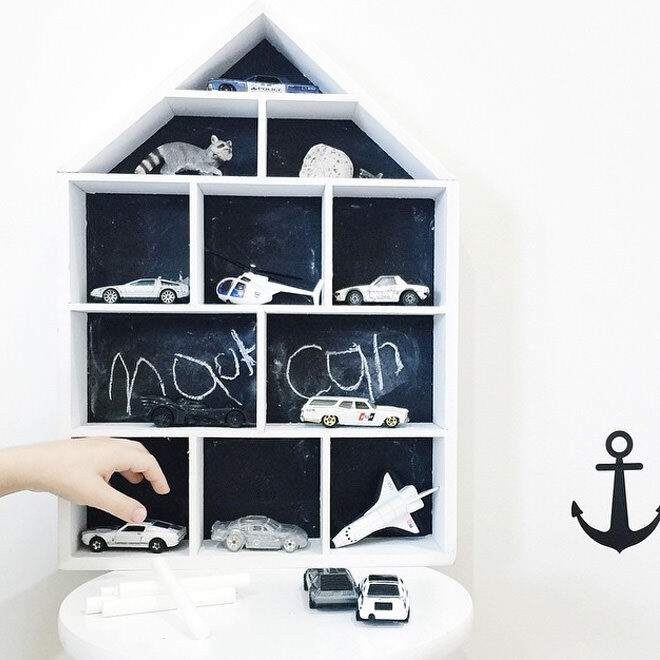 This house shaped shadow box once had a floral pattern on it, but Nikki took off the backing, painted over the pattern with some chalkboard and now her boys can match toys to their drawings and words. Clever cookie! (via brownpaperlemon)
Washi makeover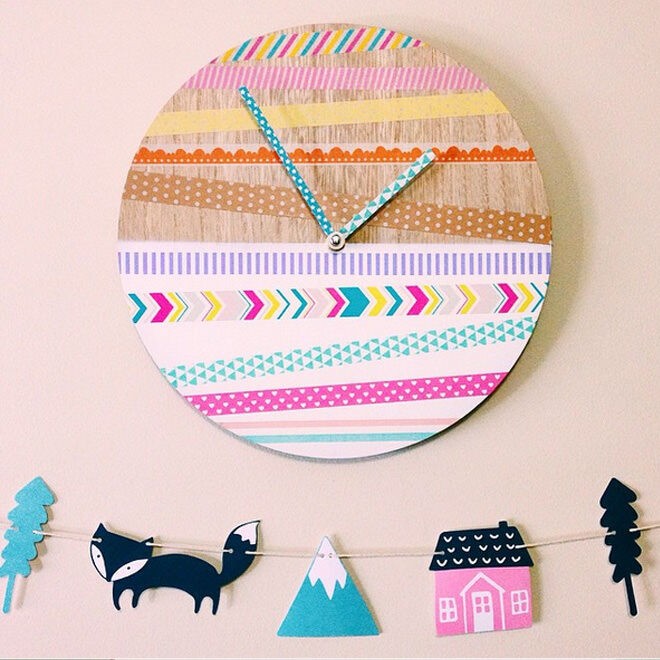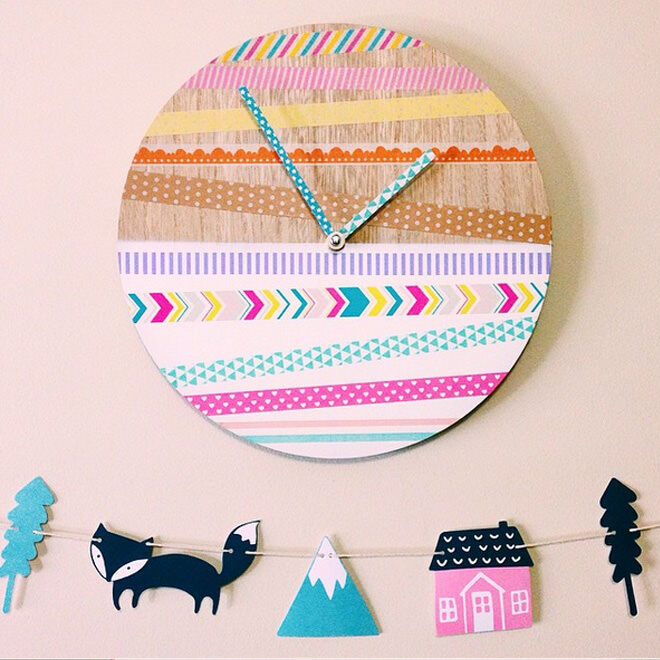 We love a washi tape makeover – so easy to do, even for those of us who are a little (ahem) craft-challenged. You could try this technique to jazz up so many different bargain finds. (via Lightening Heart)
Dinosucculent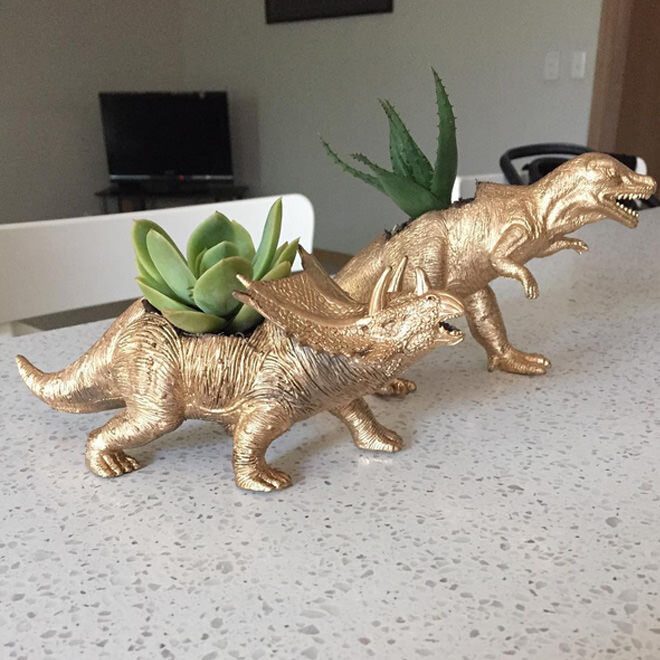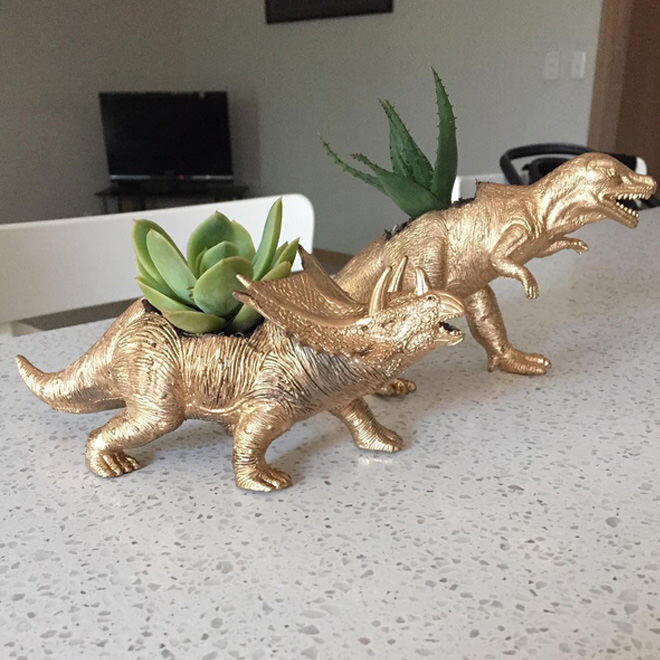 This one is for mums and kidlets – simply pick up a plastic dinosaur or two from your local Kmart, cut out a hole in the top and spray paint that prehistoric baby gold. Voila! You now have an instant cool dinosaur planter that will give you serious cred with any dino-lovin' darlings.  (via Nellyymw)
Let there be light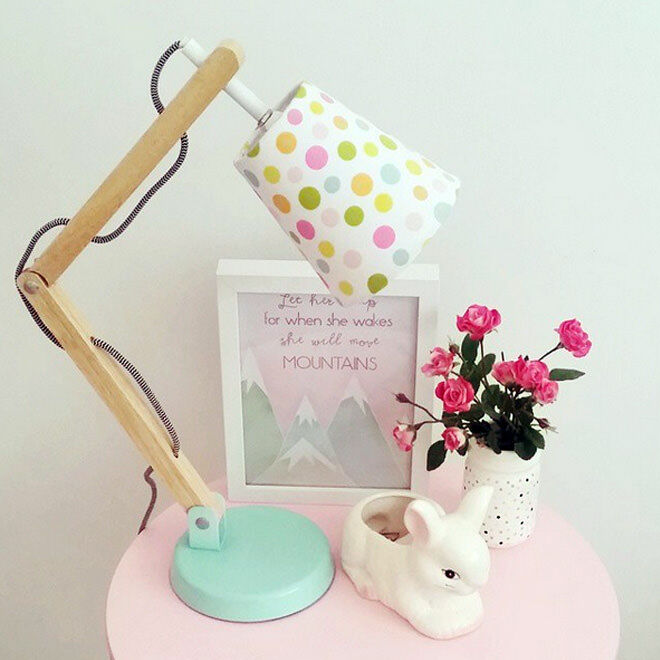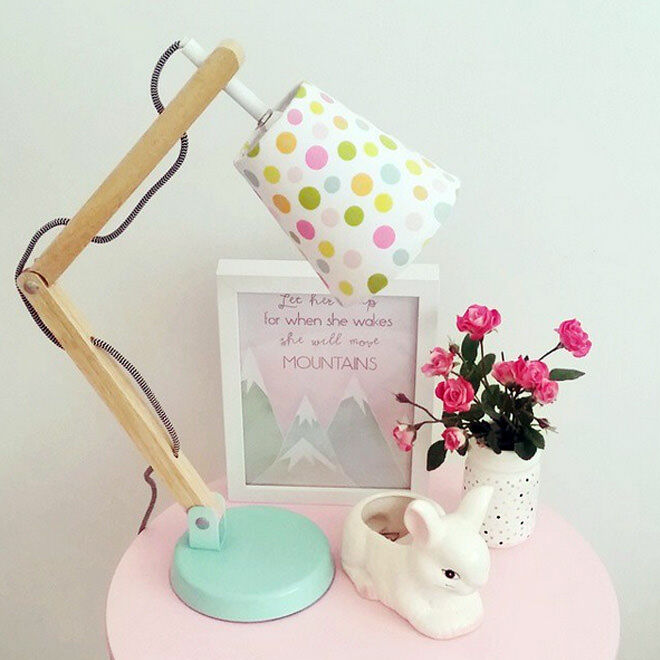 This was once a plain white lamp. Looking to jazz it up to fit in with her daughter's sweet pastel themed room, Jodie covered the shade with some spotty fabric and painted the base mint green. We love! (via Creative Bowerbird)
Fruity patootie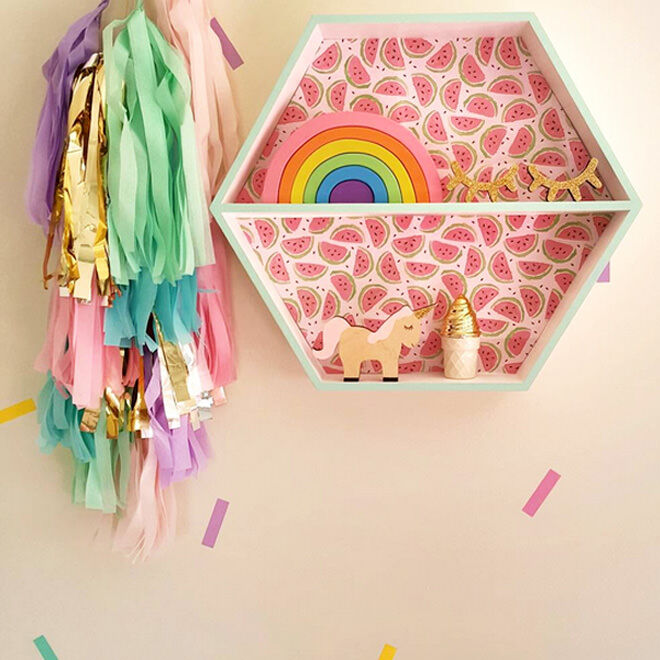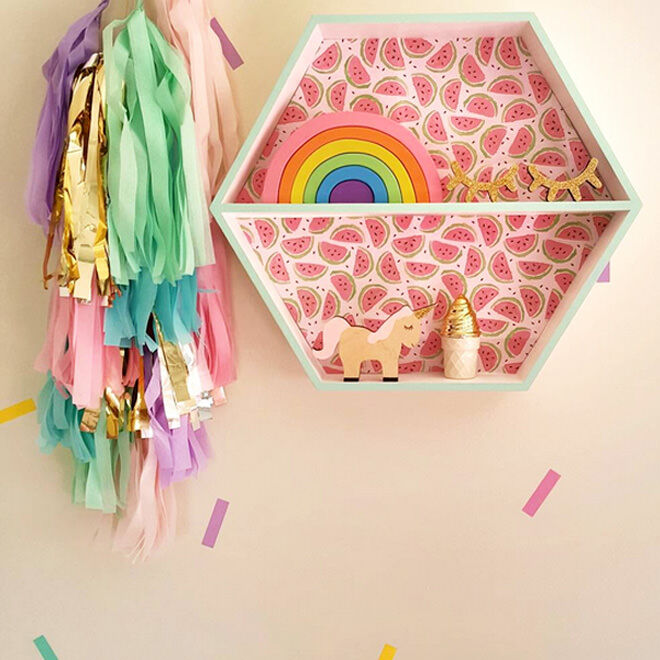 Combining a watermelon motif with pastel paint makeover, this wall mounted shadow box has managed to pull off two of the biggest interior trends to perfection. (via littlewillemsens)
Weather warning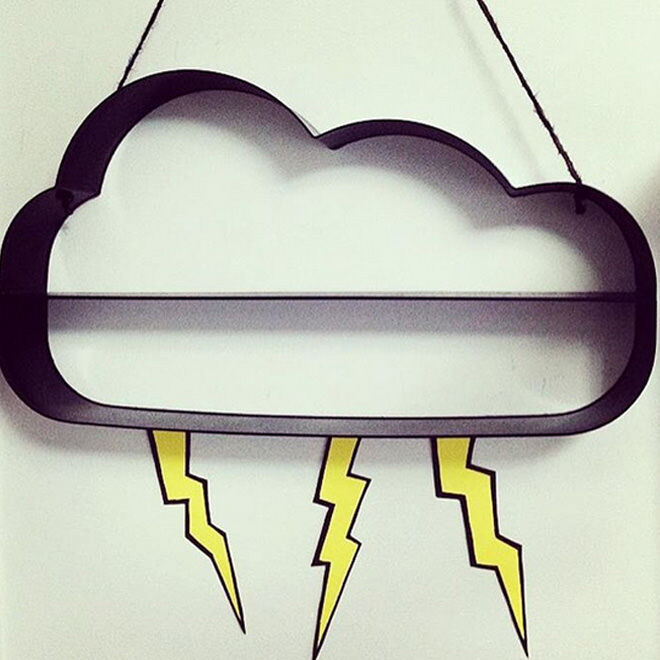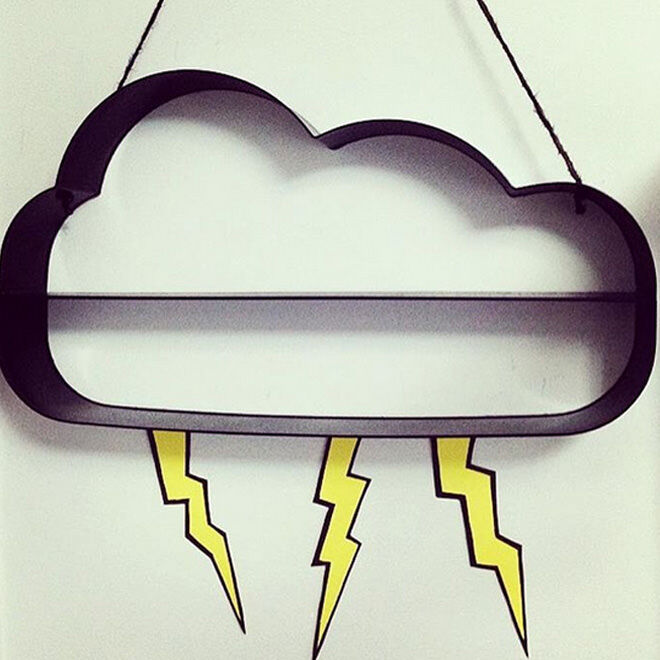 Spray-painting this cool cloud shelf black (from it's original blue hue) makes it really stand out. The addition of lightning makes it perfect for a superhero themed room. Hopefully not a forecast of weather to come though! (via kmart_and_opshop addiction)
READ MORE:
• 14 IKEA hacks to pimp your babies nursery
• 10 inspiring furniture makeovers
• IKEA Hack: 9 ways to makeover the LATT children's table