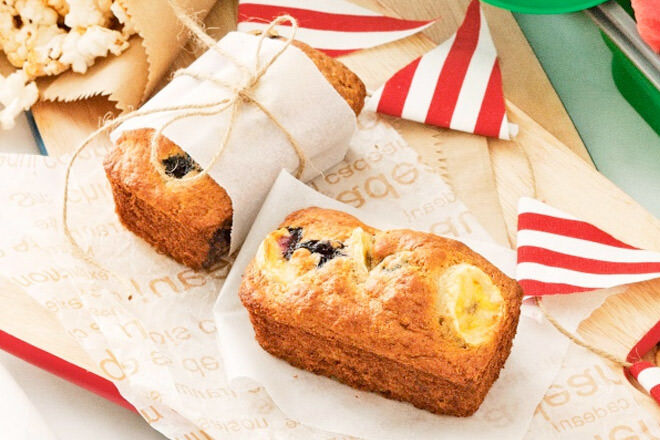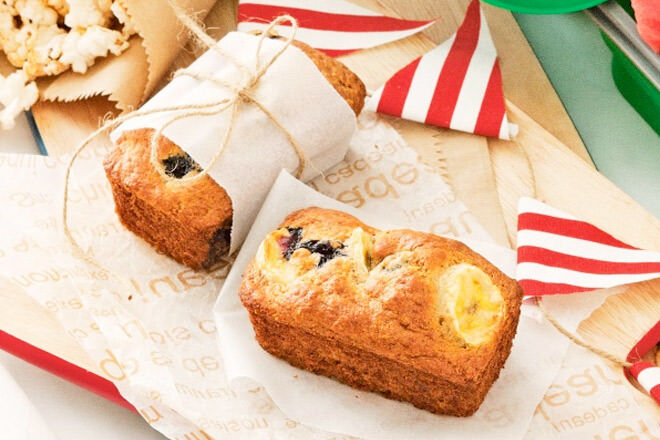 Prepping the school lunches can be a smooth operation if you're organised with everything you need at hand. And sometimes it can feel like your caught in a whirlwind of whippersnappers. To keep the morning rush as calm as can be we've found six mini loaves you can make on the weekend and have ready to go as you head for the door.
Here are our favourite mini loaves for mini lunches
Carrot combo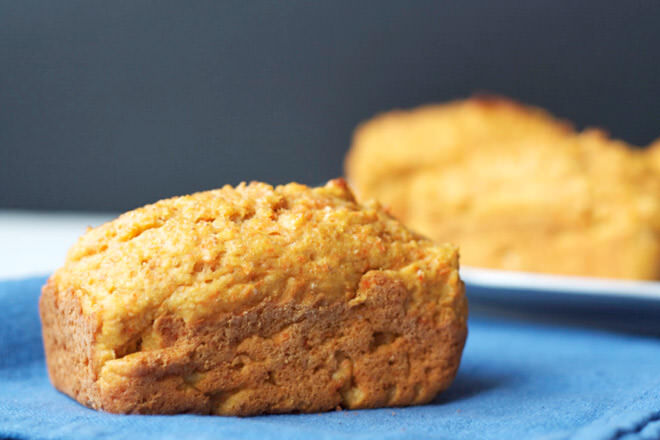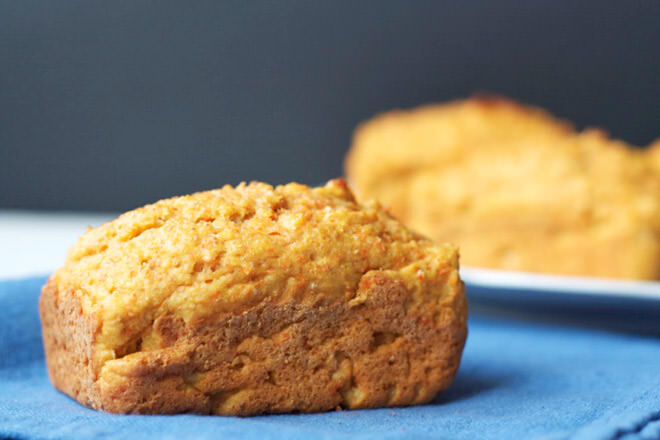 We're a sucker for a good carrot cake and we think most tykes are too. These lovely little carrot and pear loaves are beautifully moist, nut-free and packed full of flavour – perfect for popping in the school lunch box!
Store in an airtight container for three days or freeze and keep for up to three months. (via Bake Eat Repeat)
Pretty pumpkin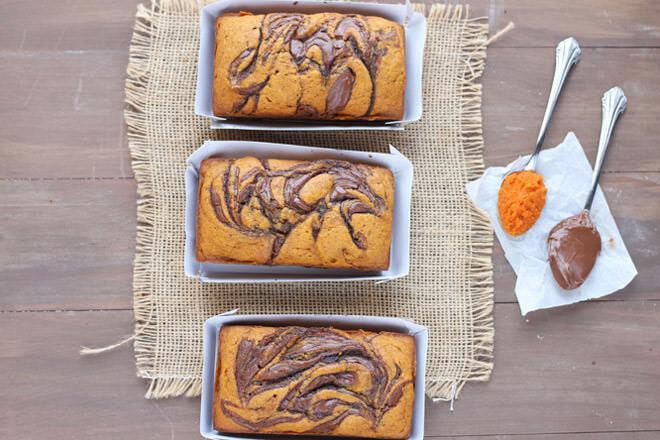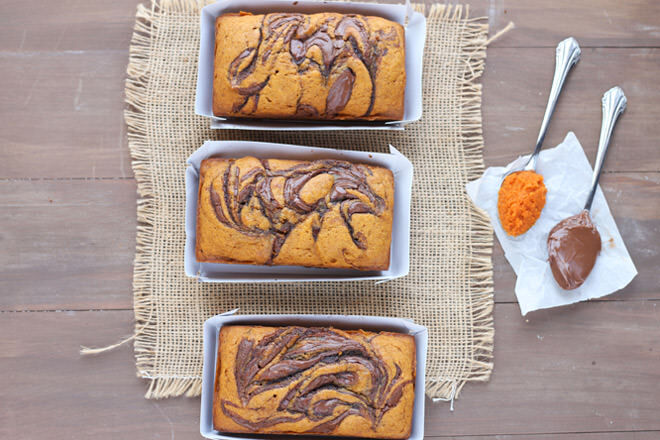 We can't stop staring at this Nutella swirled pumpkin bread. It's so pretty!
Pumpkin and chocolate may seem like a pretty weird combo but with added flavours of cinnamon, gloves and ginger this idly biddy loaf will give your little babe that warm fuzzy feeling inside. (via Gather For Bread)
Green machine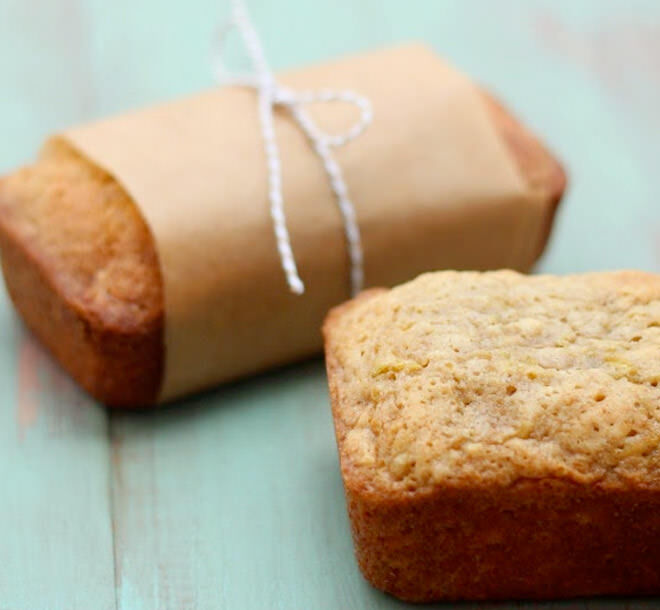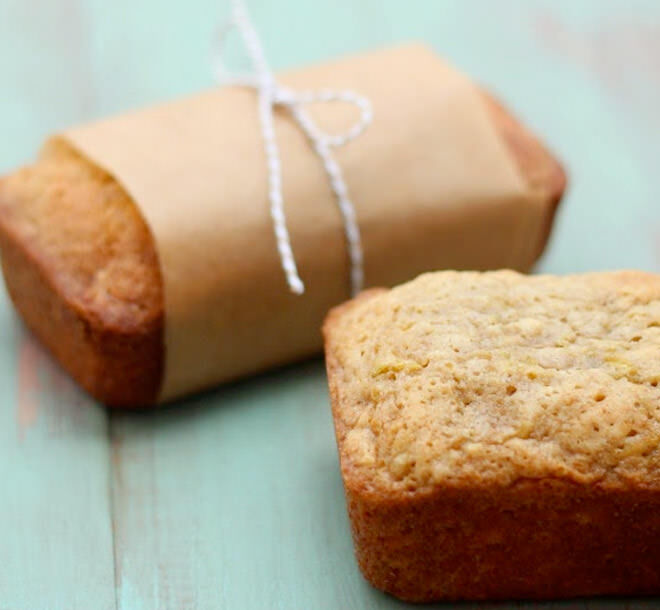 If you're counting how many ways you can hide greens in their lunch box then here's another hack to add to your list.
These mini zucchini loaves are a great afternoon snack with the lightness and texture of banana bread and a real subtle flavour (so they'll be none the wiser!). (via Family Food Fun)
Favourite flavours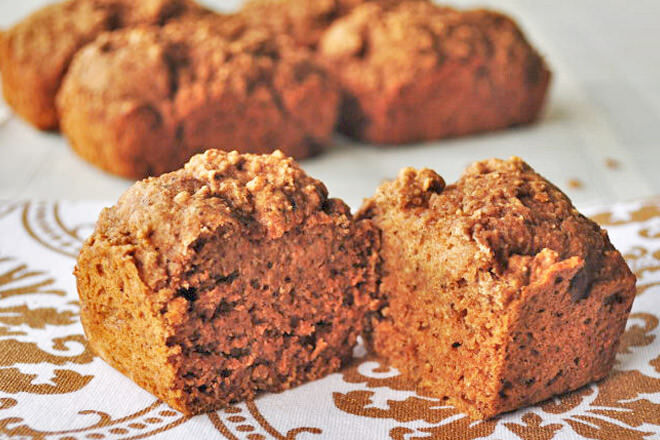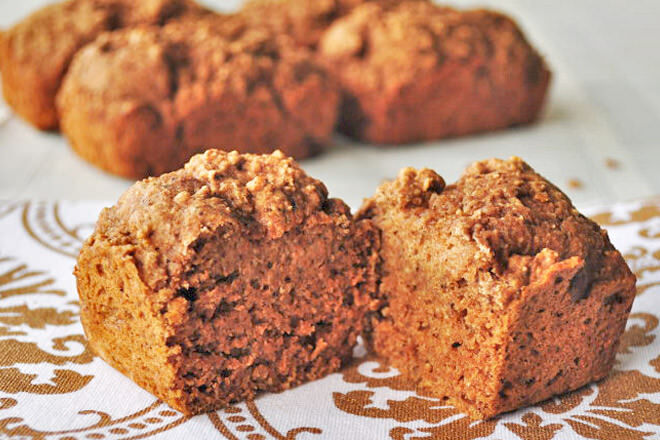 Easy bakes are the best, especially when you've got a kitchen full of kiddies. This apple and cinnamon bread is super quick and easy to make, and best of all your house will smell delicious all day long when it's done! (via My Whole Food Life)
Fruity feeling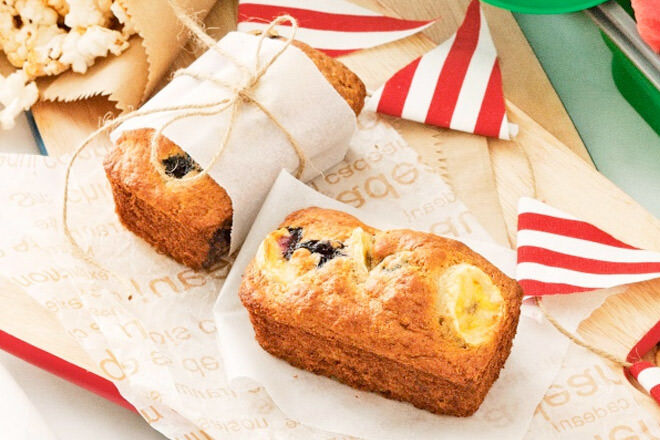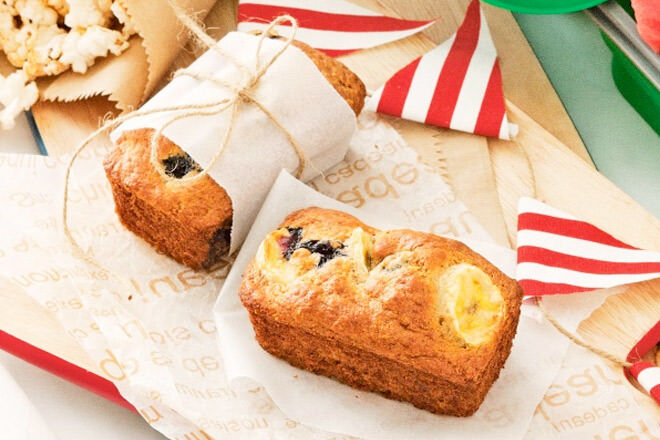 Yummy, yummy get in our tummy! These mini banana and blueberry breads are the perfect size to pack into the lunchbox for a mid-morning snack or afternoon treat. They'll keep fresh for up to 3 days and can be frozen too!
Top tip – If you can't get your hands on any buttermilk simply substitute for milk and lemon juice. (via Taste)
Natural wonder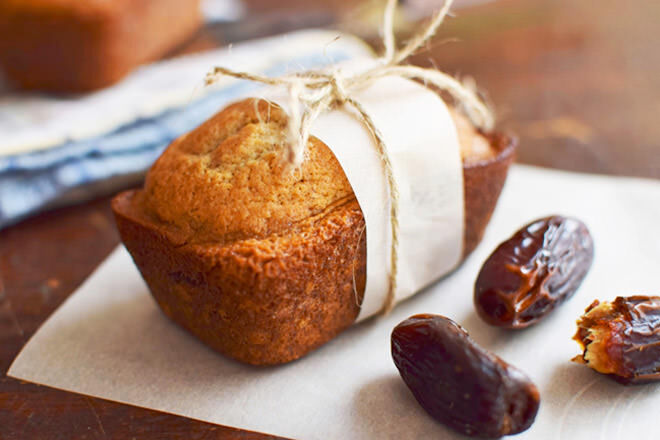 Add a little spice to the squirts lunches with these tasty mini loaves. They're incredibly kid-friendly and great for little ones with allergies too! There's no dairy, refined sugar or nuts and the natural sweetness of dates and bananas ensures deliciousness in every single bite. Nom nom! (via Woman In Real Life)
READ MORE
• 14 fun school lunches to get stuck into
• 13 savoury ideas for the school lunch box
• 7 lunch box bliss balls the kids will love