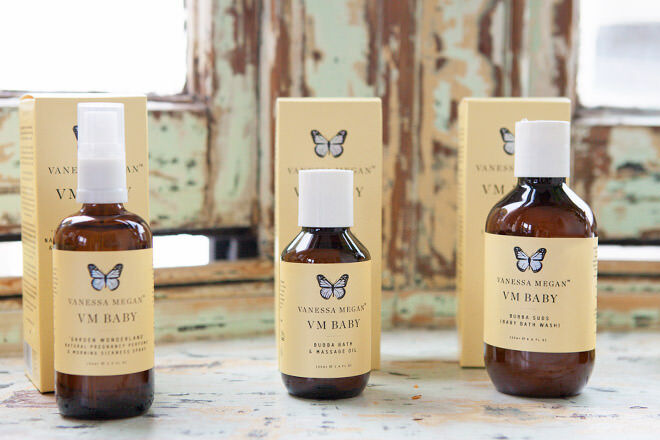 When your sweet little bundle arrives in this world, all you want to do is protect her from the outside world. With his perfect little fingers and toes, you want to make sure that he stays this pure forever! But of course your baby cannot survive on love alone and the outside world sneaks in.
Vanessa Megan's range for mums and bubs is just perfect for all these reasons – she only uses the very best natural and organic quality ingredients and there are no yucky chemicals, mineral oils, parabens, PEG's, artificial preservatives, colours or fragrances to worry about.
Plus, her products are all locally and lovingly made at the Vanessa Megan laboratory based in Sydney.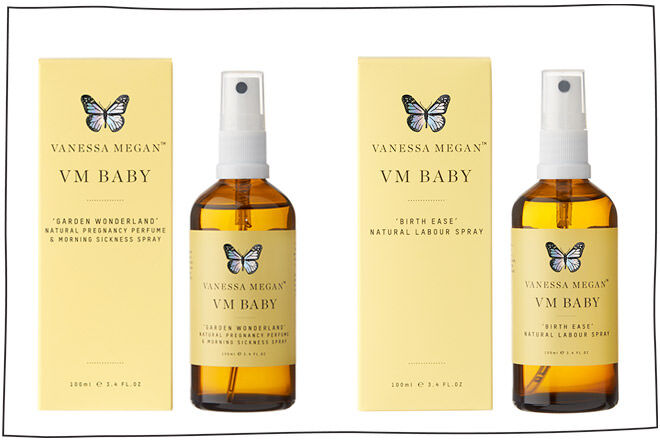 Of course, looking after bub means looking after mum – both before and after baby arrives! We love the Garden Wonderland Natural Pregnancy Perfume which contains a gorgeous blend of essential oils known to assist with morning sickness. And the 1% dilution ensures it is perfectly safe for use during pregnancy. A spritz in the morning will have you feeling and smelling like a summer garden!
Pop the Birth Ease Labour Spray in your hospital bag because well, everything helps doesn't it! The delicious combination of essential oils can be atomised into the labour suite or sprayed directly onto your hands as you take a breath and PUSH!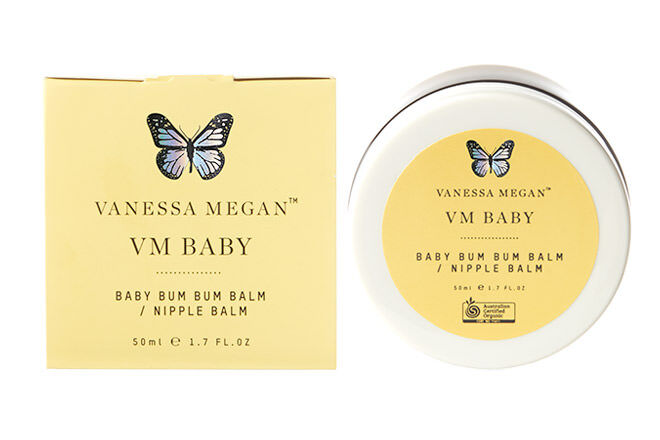 When it comes to baby, the Baby Bum Bum Balm is perfect for protecting your little one's most delicate area when nappy rash rears it's ugly head. However, this balm is no one-trick-pony, it is also perfect for soothing any rashes or stings that may ail bub and will look after mum's nipples as well.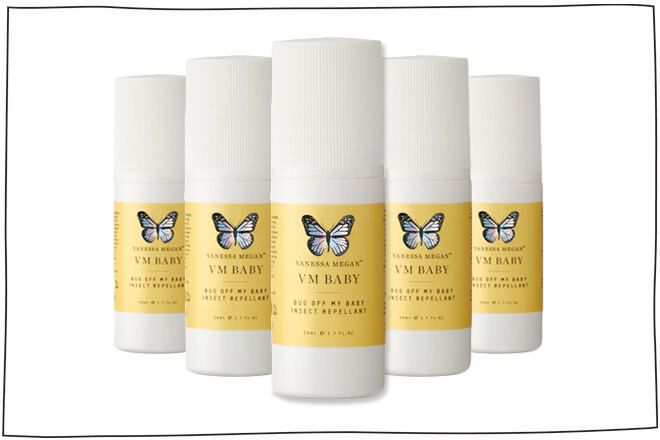 Summer days are making their long-awaited return, but the bugs and insects that come along with them are most certainly not welcome! You wouldn't want most bug sprays anywhere near your baby, but the Bug Off My Baby roll-on will keep kiddos safe and smelling sweet with a combination of essential oils that ward of mosquitoes, sand flies and other little pests.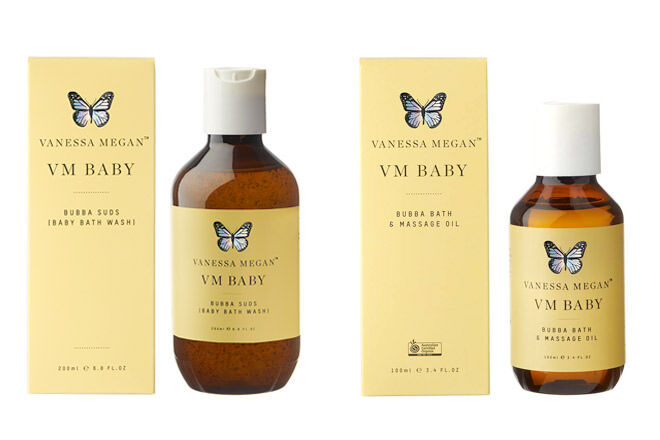 Bubba Suds and Bubba Massage Oil are the perfect companion to your evening bath and massage routine and will have baby's skin moisturised and smelling divine just in time for him to drift off to sleep.
Available online from Queen Bee.