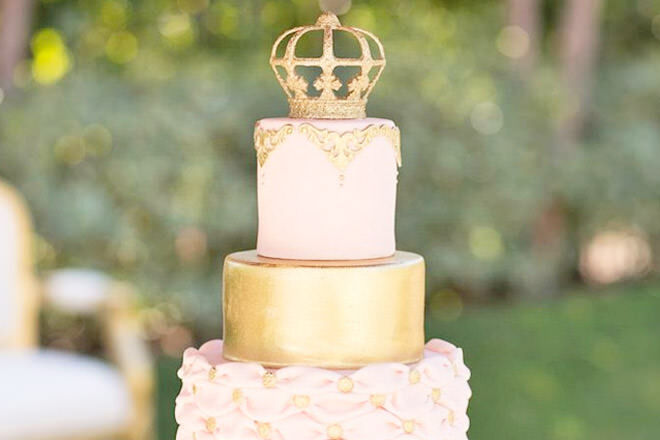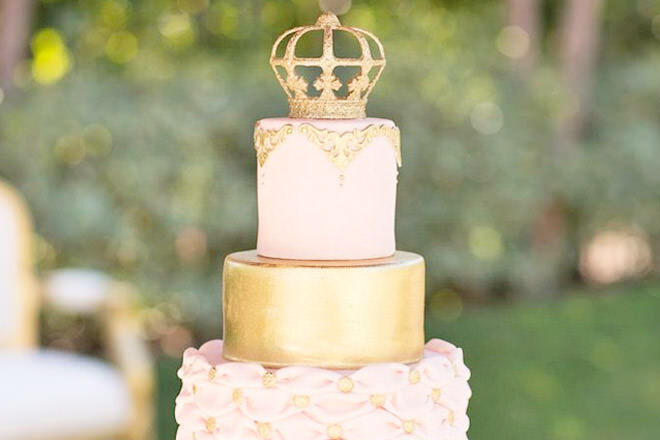 Every girl (no matter how old they are) should feel like a princess on their birthday, and we reckon a regal cake is the sweetest way to make her feel fabulous. We've scoured the web to find you a collection of cakes with the glitz and glamour fit for a queen!
Here are 11 princess cakes to make her special day sparkle.
Baby pink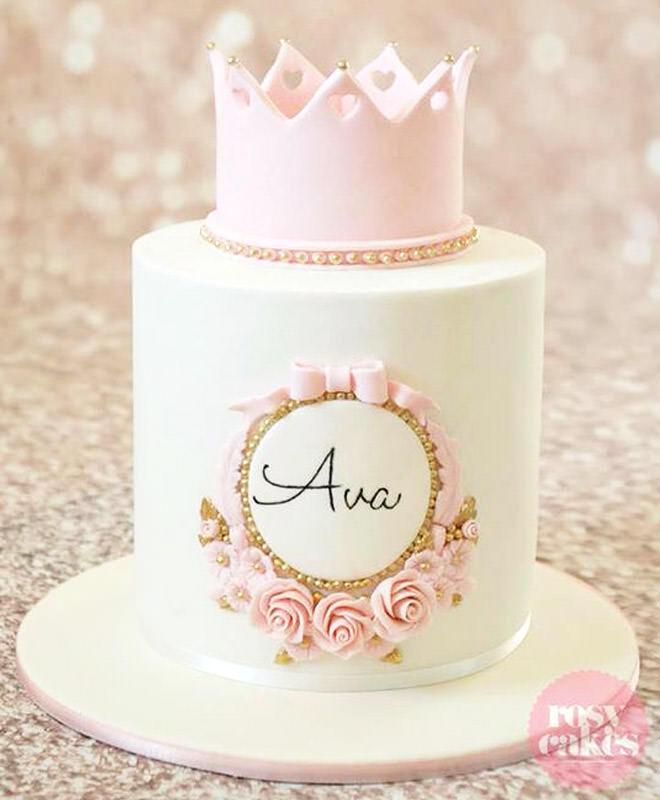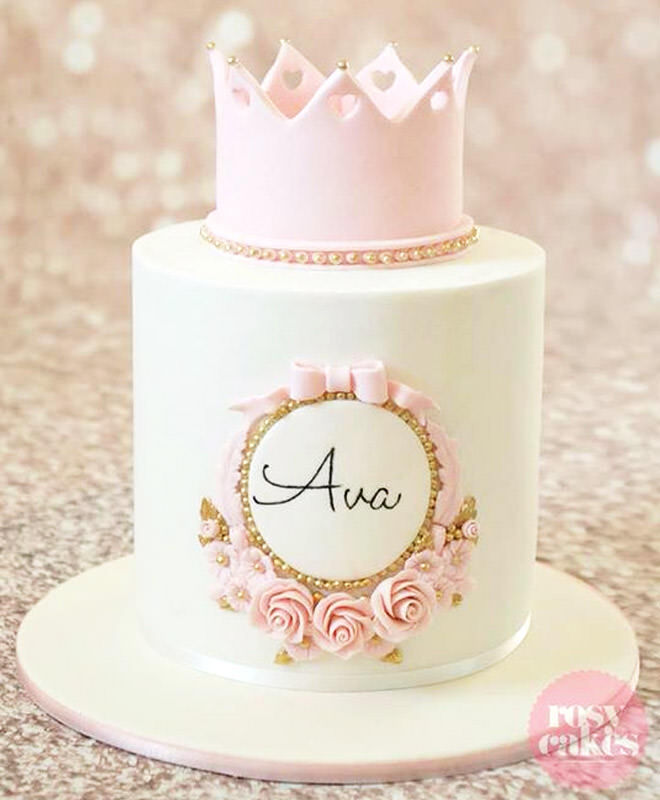 A pint-sized pink crown, perfect golden beads and pretty floral detailing – This is a dream cake for any wannabe princess! (via Rosy Cakes NZ)
Disney dreaming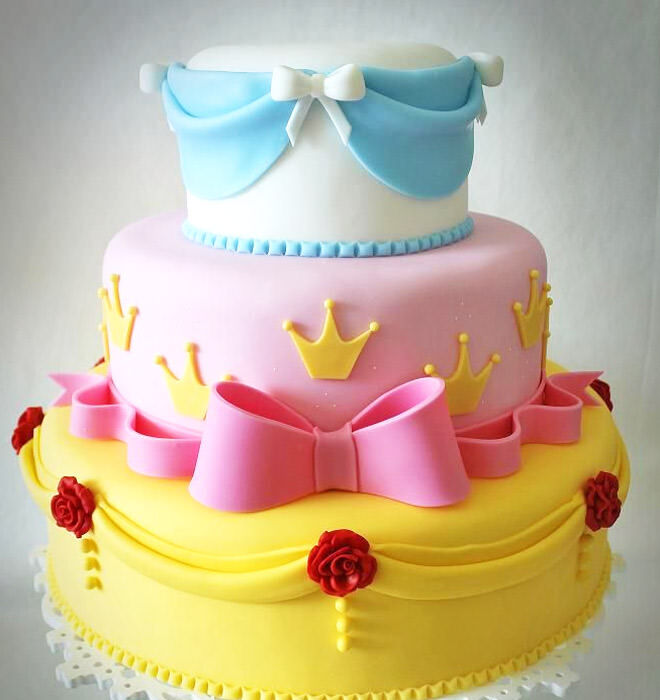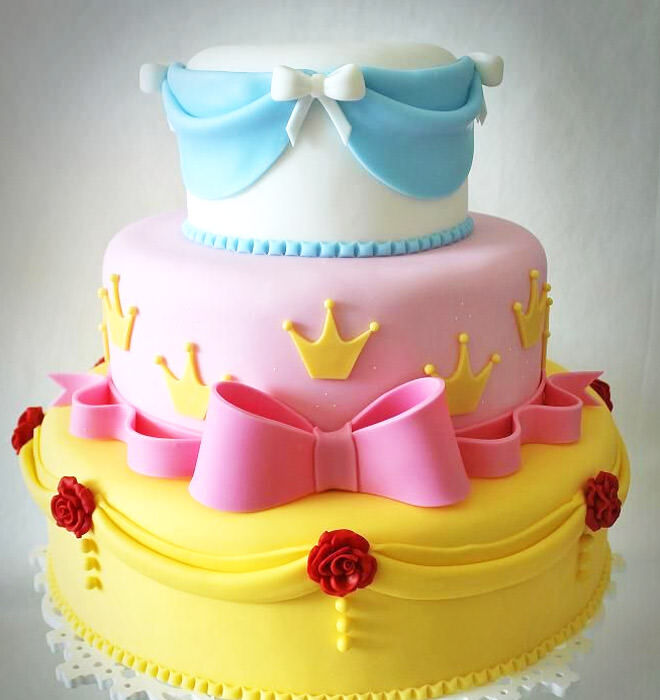 Disney's most-loved princesses come together in this colourful cake creation and we love it. If your little darling can't decide on her favourite character then why not make all three? (via Alessandra Caldeira Biscuit)
Tiara topper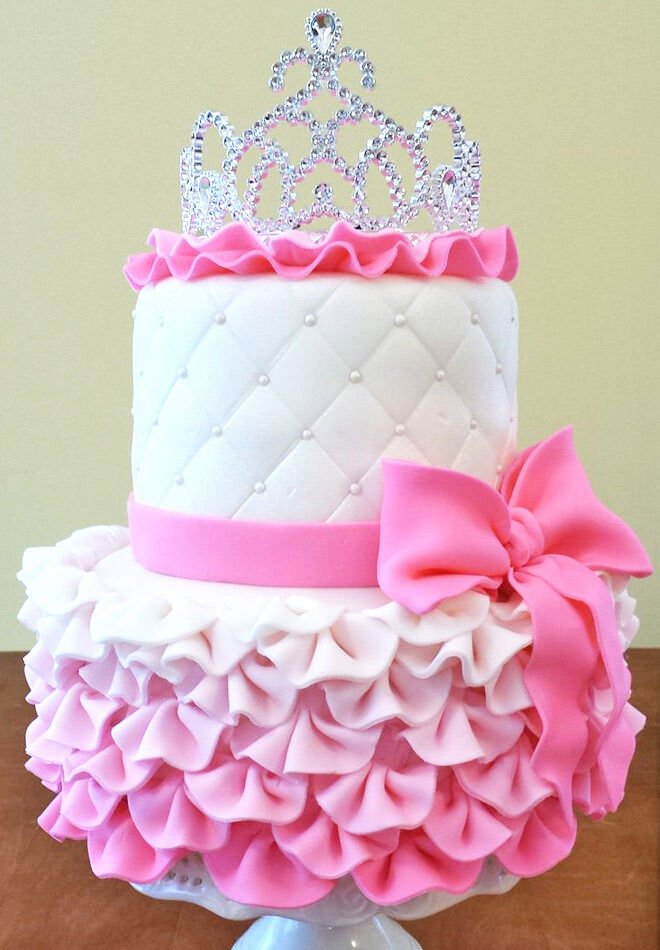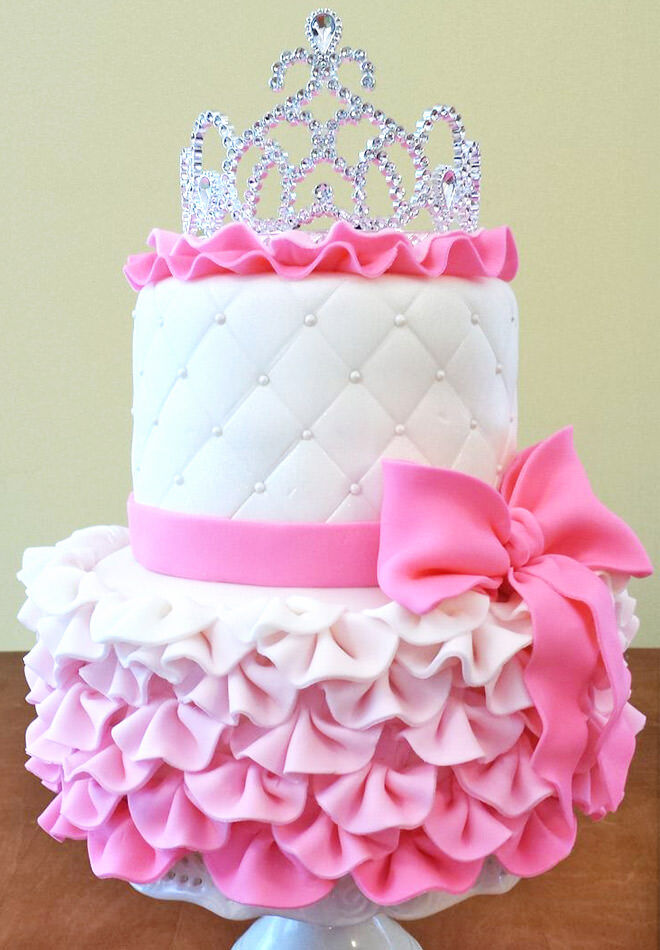 Who said tiaras were just for the head? They make a splendid cake topper too! Pair with ombre pink ruffles and a tidy bow for a shop-stopper cake. Get the tutorial here. (via Lacey Todd)
Crown jewel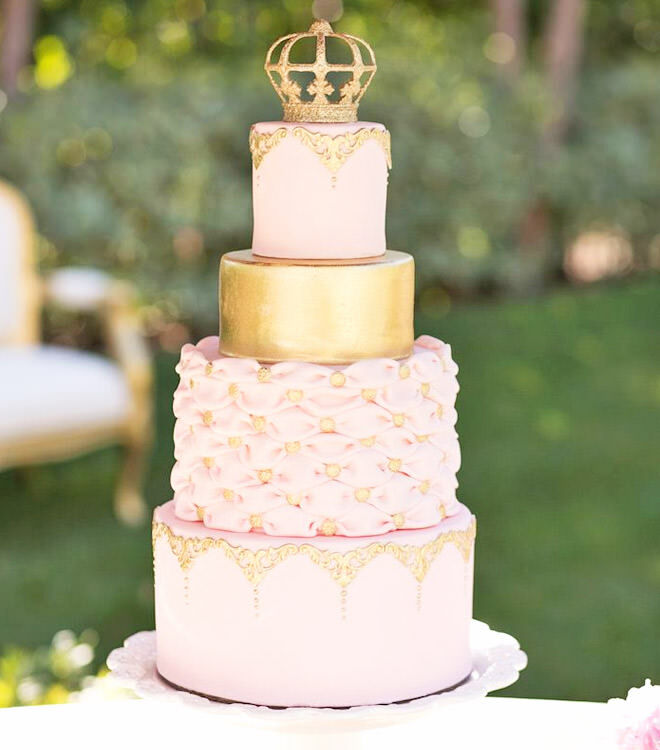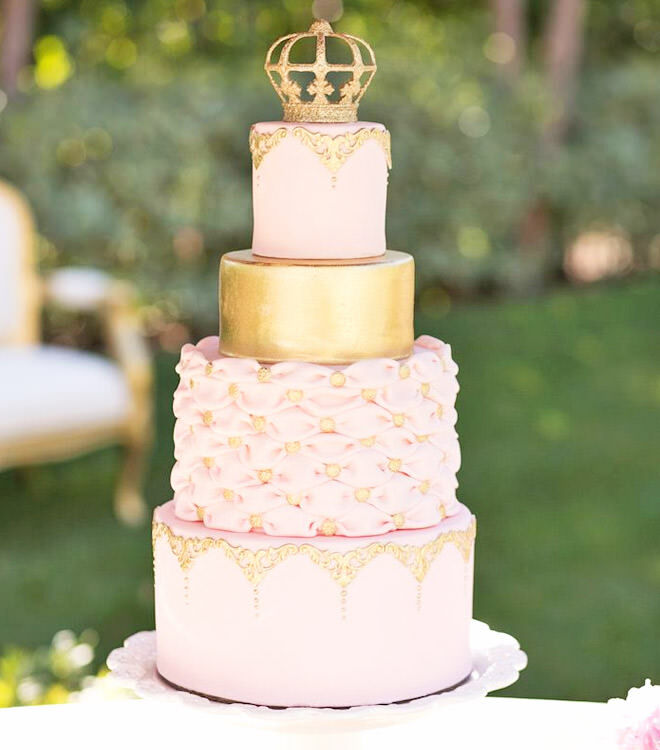 It's gold, it's pink, it's perfect! With so many lovely layers to look at on this beauty it's hard to know which to taste first. (via Kara's Party Ideas)
A little bit of magic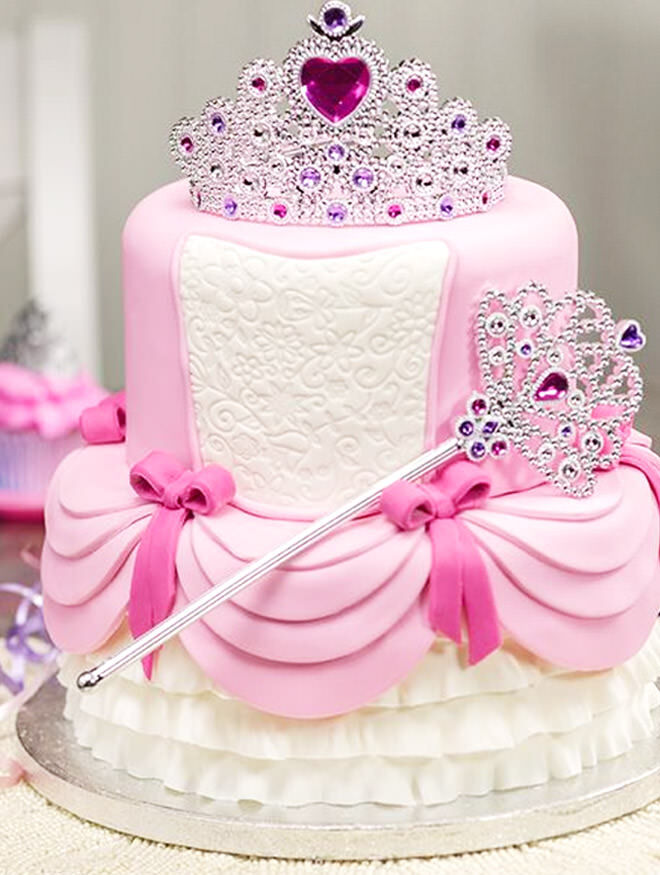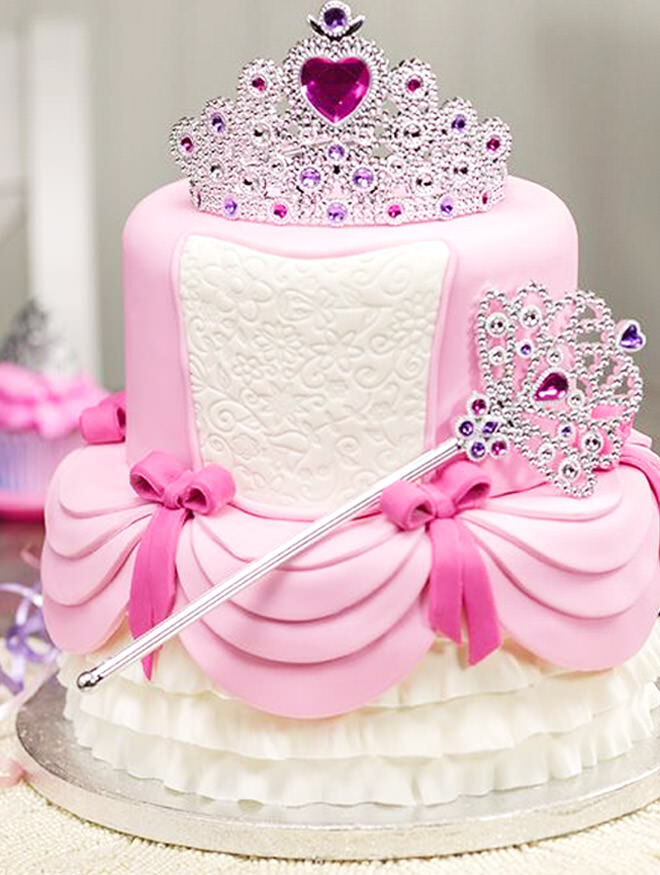 For royal sweethearts who won't leave home without their wand in hand, they'll love this two-tier number. There are 18 steps in this majestic tutorial, but we promise it's worth it! (via Cakes)
Queen of the castle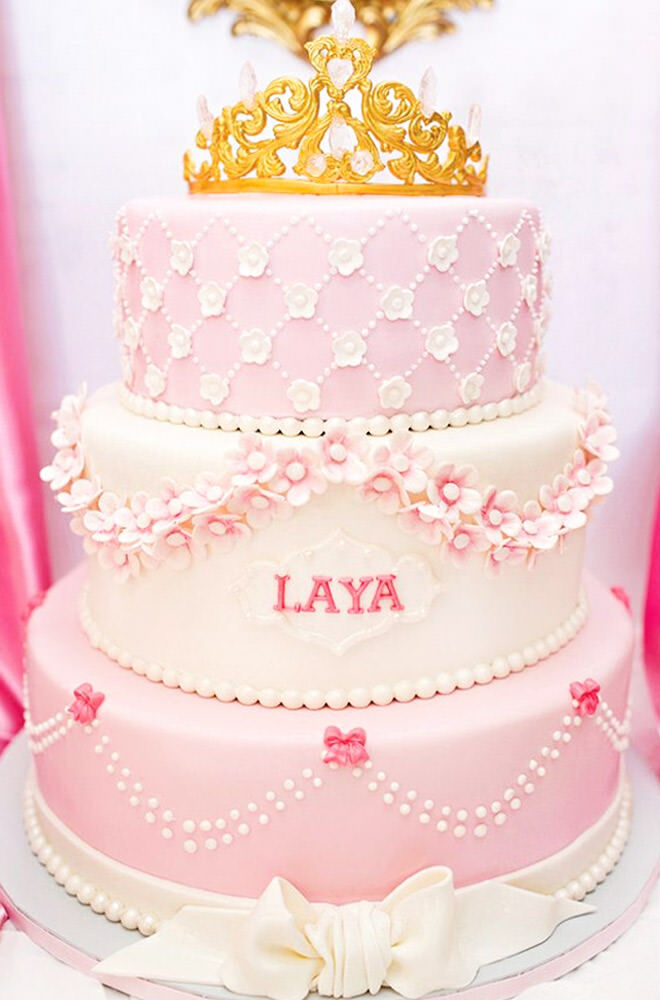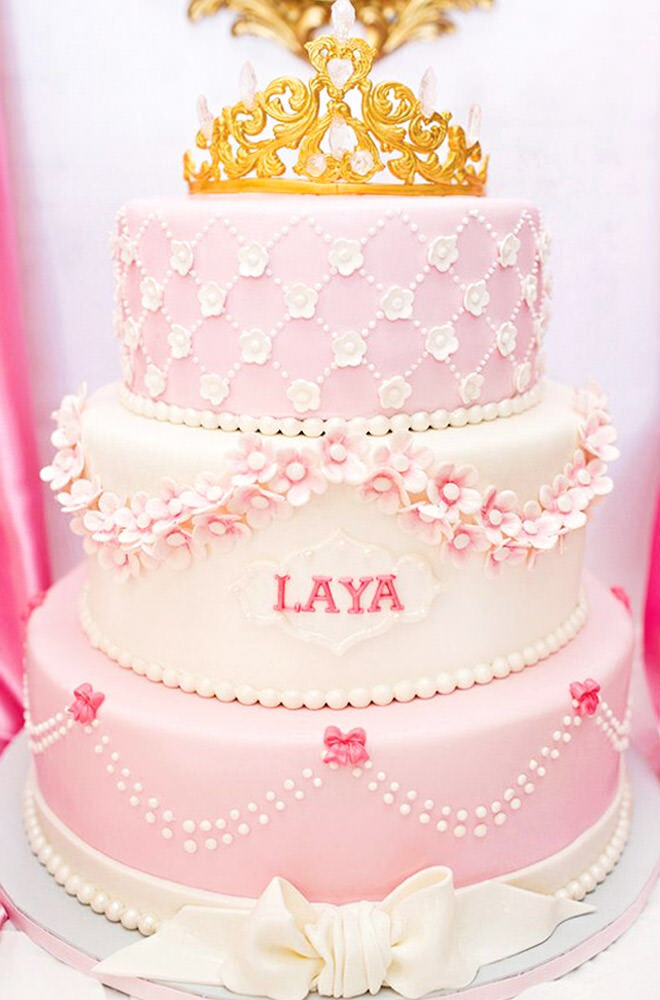 There's a lot to get excited about on this jewel of a cake – The gold crown, the crystal embellishments, the dainty pearls, the sugar flowers. So much pretty! (via Hostess with the Mostess)
Dainty darling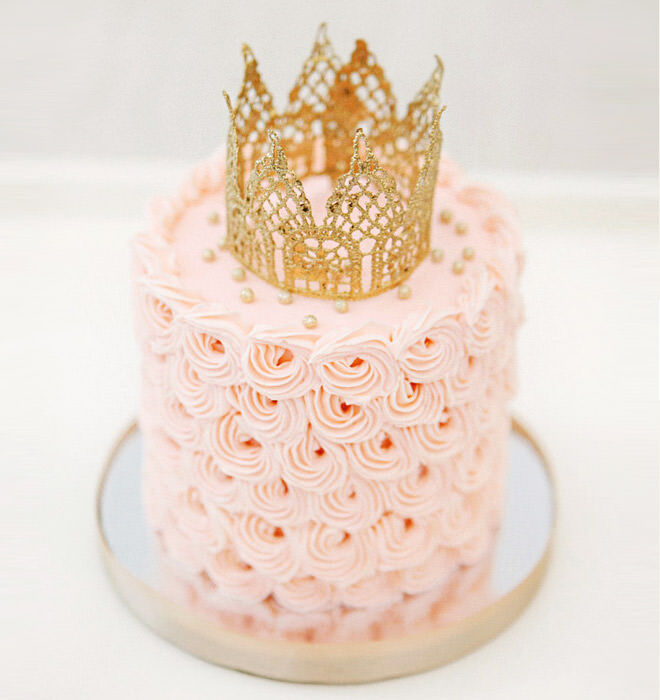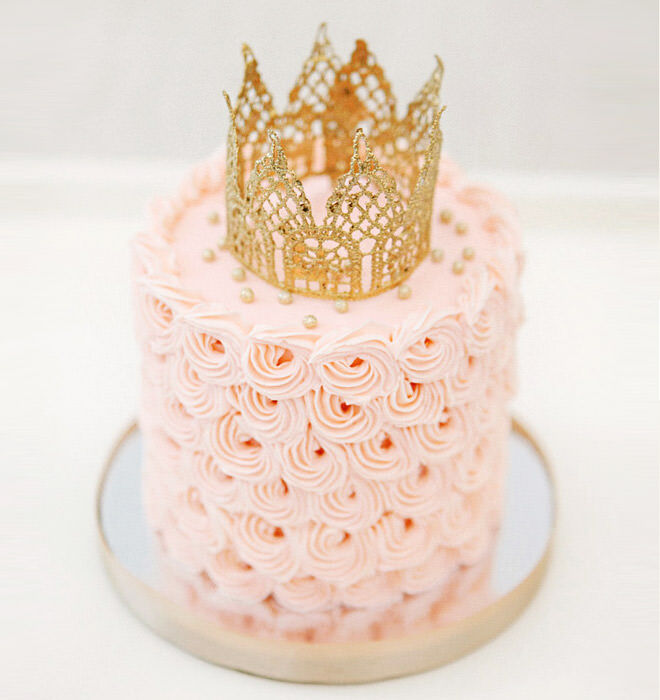 Princess cakes can be small and special too – just look at this tiny treat. The pink frosting is piped to perfection then topped with iddy-biddy beads and that all important crown. (Hostess with the Mostess)
Something lovely for the lady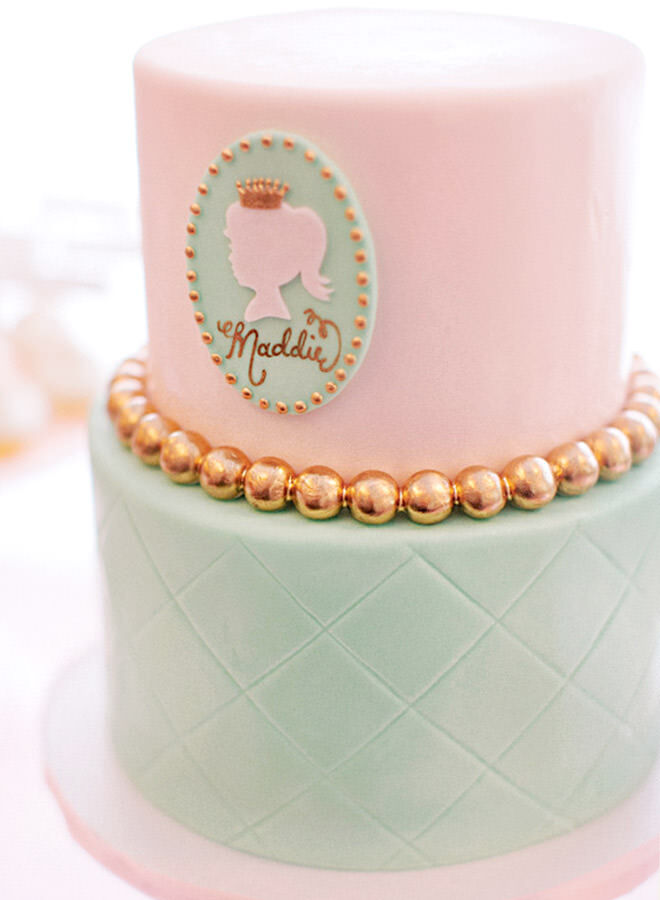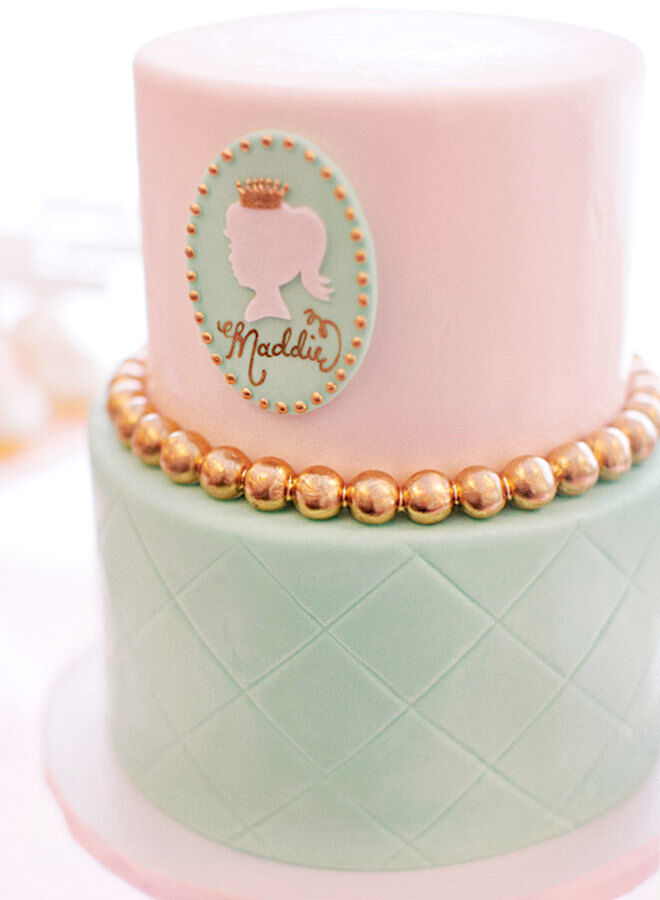 Having your name written in gold is enough to make anyone feel like a real princess. Match that with on-trend pastel pink and green, and this may just be one of our favourites. (via Hostess with the Mostess)
Fairytale kingdom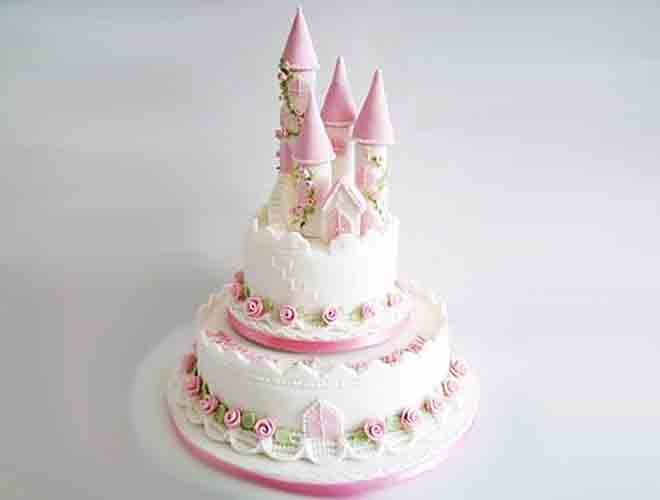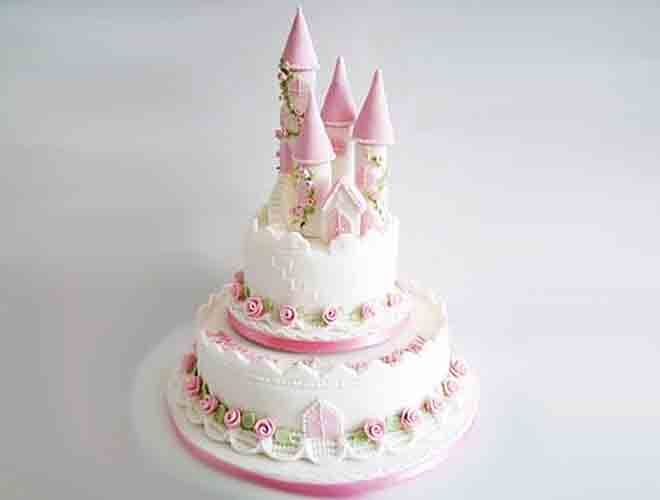 We're completely envious of whoever had the patience and the time to put this magical wonder together. For now it sits in our 'cake-spiration' pile for a very rainy day. (via Sugar Craft Emporium)
The princess pillow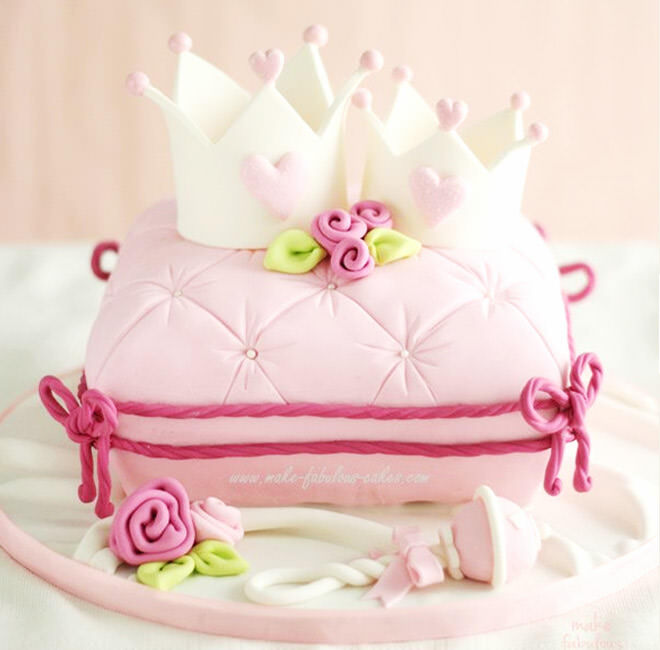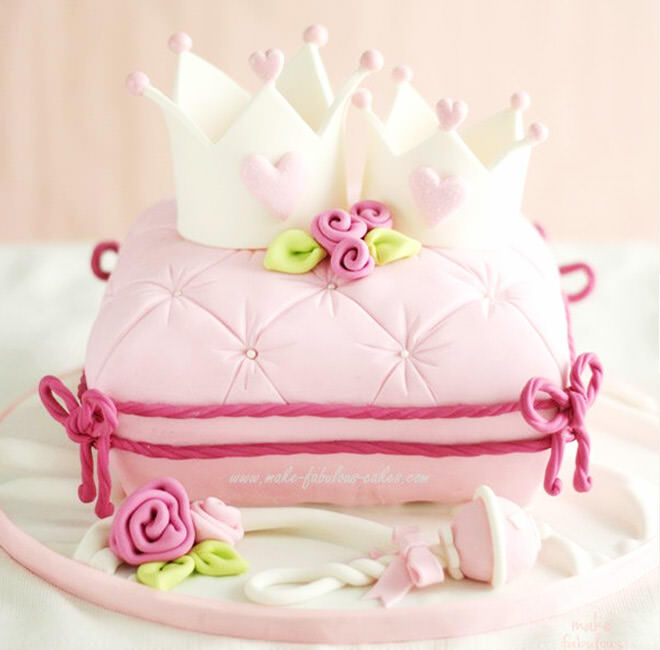 When a princess is without her crown it can often be found resting upon a velvet cushion – how royal! We just can't help thinking how much cake is in that plump cushion. Yum! (via Make Fabulous Cakes)
All in the detail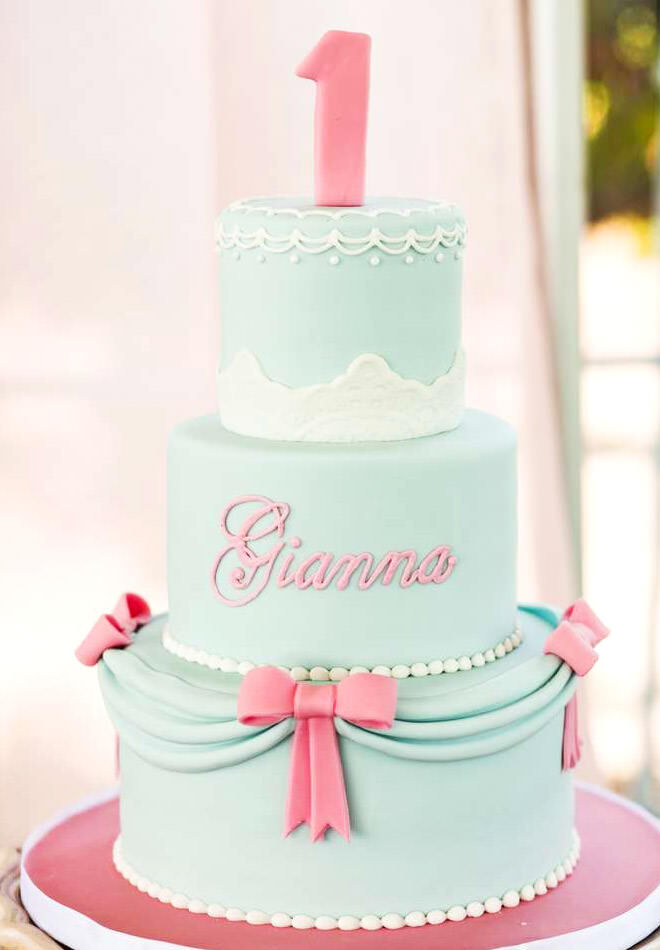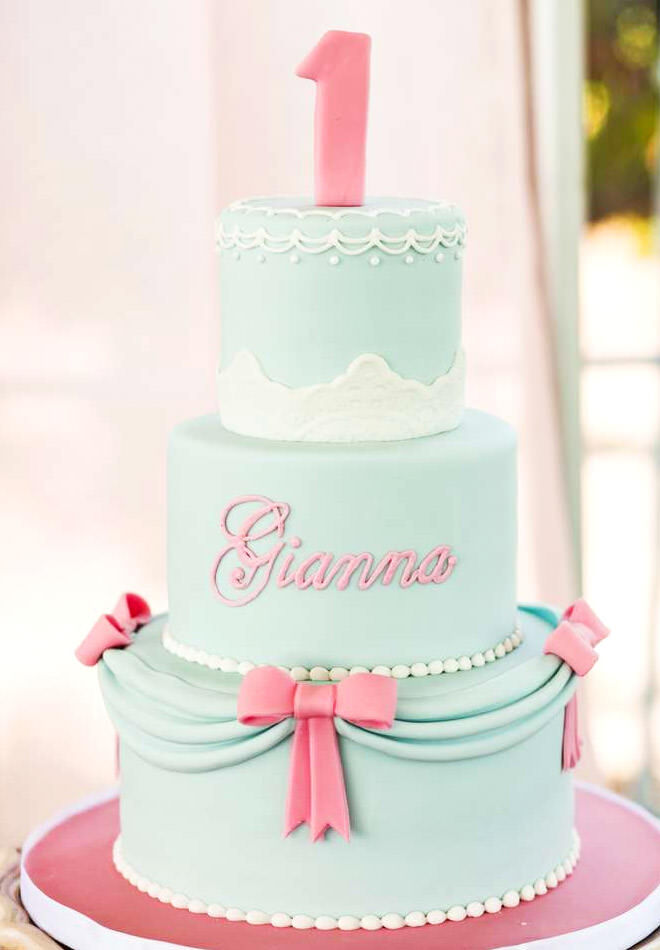 Here's a princess cake too pretty to slice. The blue fondant icing, bright white pearls and darling pink bows go together like peas in a pod. We may just stare a while longer. (via Catch My Party)
Looking for great toys and gift ideas for kids?
We've collected a treasure trove of amazing gift ideas, from the latest baby toys to the latest must have boutique finds. There's something for every little Piper, Noah and Charlotte.
Toys for kids based on play and development, not gender.