Just because they aren't ready to get on a bike and ride doesn't mean your toddler can't go cruising! Whether they want to drive around the backyard or rally around the house, a ride-on is the perfect toy for toddler fun. With ultra hip and sweet looking rides like these you won't mind when the kids leave theirs in the middle of the lounge room for everyone to see.
Here 19 of the best ride-ons to keep your active toddler entertained and happy.
READ MORE:
• 21 balance bikes to teach kids how to ride
• Zoomster: 10 rad scooters for first time riders
Does it all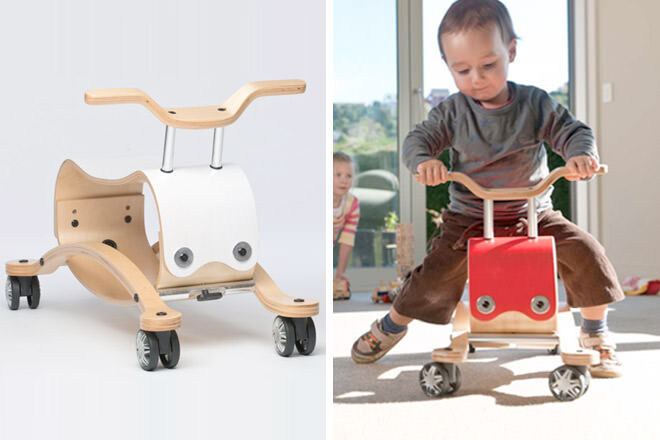 Wishbone Flip ($149): This is the perfect 3 in 1 toy for your baby this christmas. It starts off as a rocker then converts into a push toy and finally a ride-on. It is also able to take kids till they are 5 years old so this will be a loved toy for a long time. Suitable from 12 months
Crusin' cool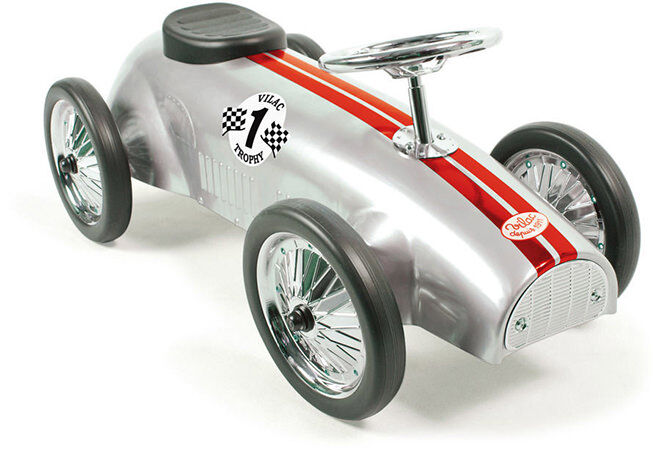 Vilac Silver Ride-On Car ($239): There will some be seriously cool cruisn' this Christmas with this vintage ride-on. It can be used indoors or outdoors and can be just wiped cleaned for when the kids go off-road. Suitable from 18 months.
Turn on the sirens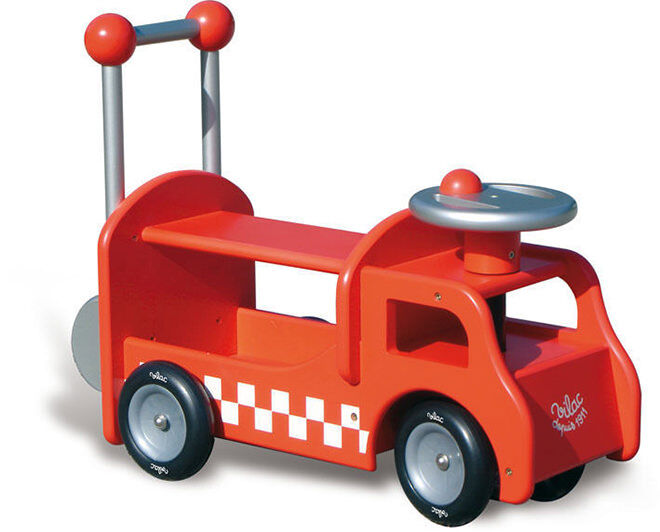 Vilac Ride-On Firetruck ($189): You can sound the horn as you are racing to a fire with this gorgeous ride-on. Able to be used as a walker first it also has rubber wheels so can go outside. Suitable for children from 18 months.
Got an eye on you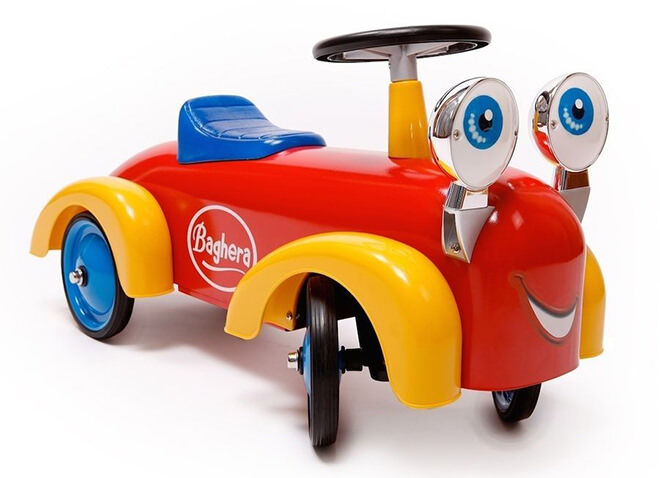 Baghera Speedster Booxi Ride-On Car ($155): How cute is this little guy? With steel frame, bright eyes, rubber wheels and a padded seat your little speedster will be in for a smooth ride. Suitable from 12 months.
Ride your bike

Step2 Pink Motorcycle ($69.95): If you have a mini rev head who wants to feel the wind in their hair why not try their very own ride-on motorcycle. A cute style but with nice and sturdy big wheels. Suitable from 3 years old.
Bumping fun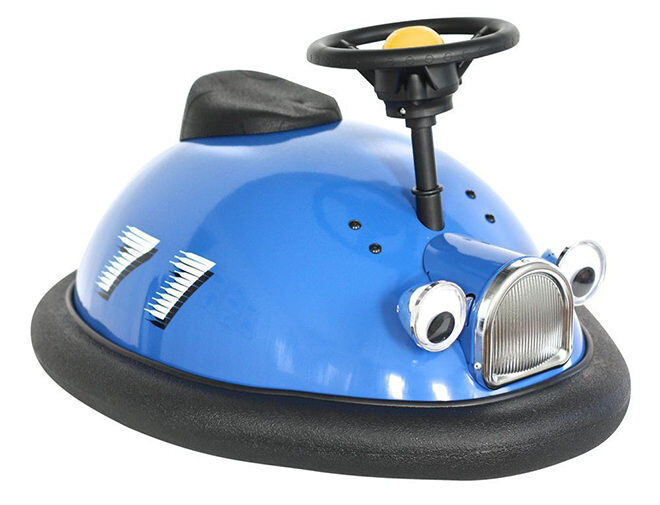 Hip Kids Ride-On Bumper Car ($79.95): You don't need to go to a fair to enjoy bumper cars, you can have them at home! Not only can it be ridden but it can be pulled around or pushed. It also has a soft bumper which is going to protect your walls. Suitable from 18 months old.
Swivel around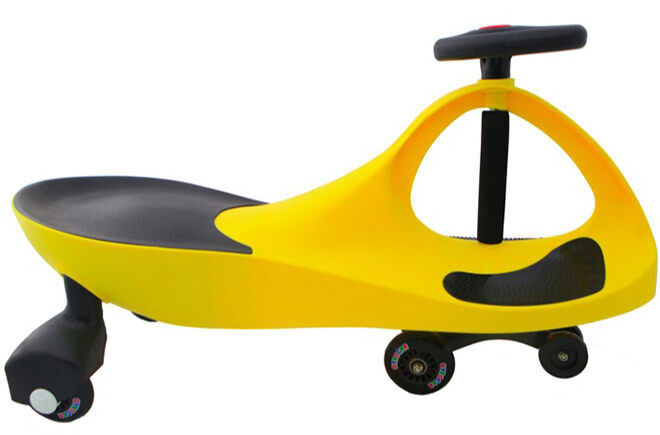 Gyro Car Yeeeeha Yellow ($98): This is one for the older kids as it is suitable from 3 years old. In fact it can safely take an adult up to 120kg. Just move the wheel left to right and the Gyro moves forward, the faster you turn the faster your move. Swivelling good fun.
Dig Dig Dig it!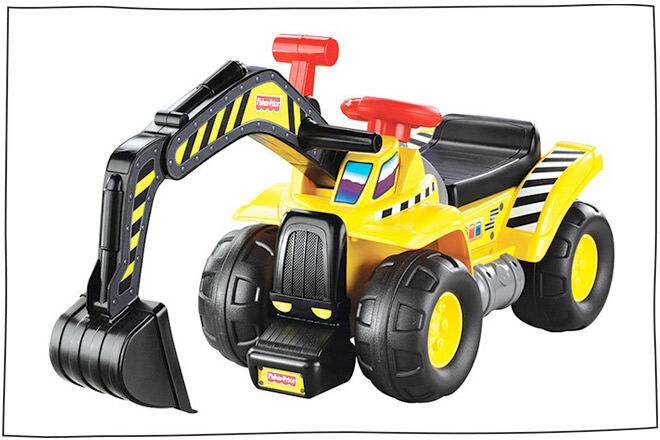 Fisher Price Big Action Dig N Ride ($69): With a real scoop your wannabe tradie will be in heaven. It also makes construction noises as you use the scoop. Suitable from 18 months.
A classic

Little Tikes Cozy Coupe ($129.99): When it comes to the classic ride on, you can't go past the Cozy Coupe. This happy fella has made it into many homes and playgroups and is always a fun ride. Suitable from 18 months.
Just going for a scoot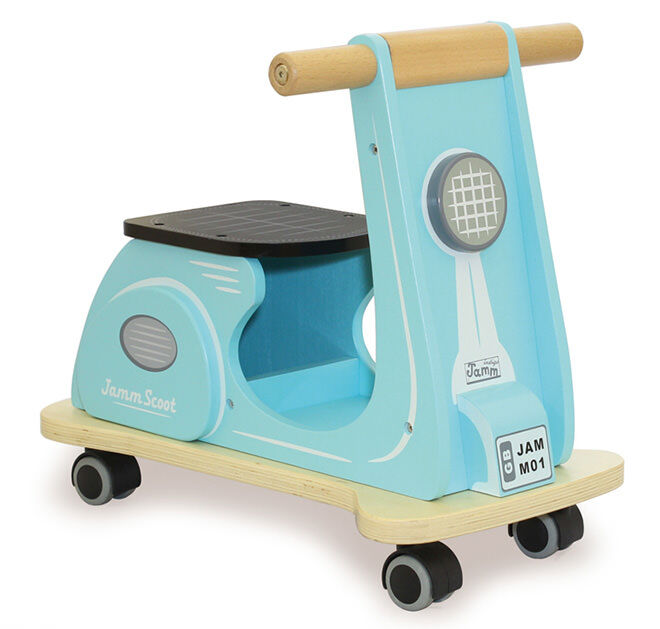 Indigo Jamm Scoot ($139): Just jump on your scooter and take a spin around the lounge room. For inside use only this scooter is made with a mixture of plywood and solid wood. Suitable from 12 months.
This one is totally cool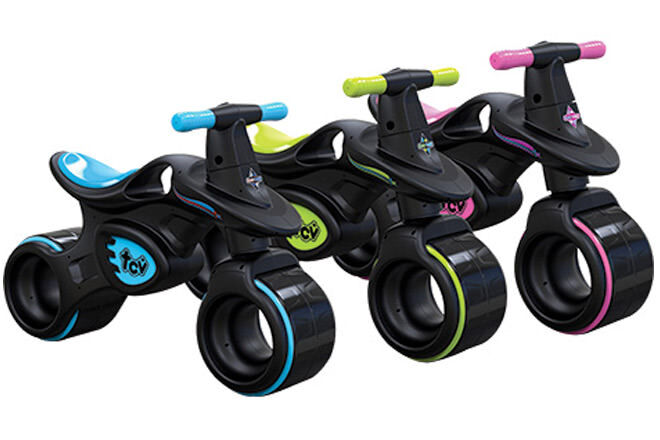 Eurotrike TCV Ride-On ($100.99): With super wide wheels this means there won't be any bumps or bruises. TCV stands for totally cool vehicle and the kids will think this is totally cool this Christmas. Suitable from ages 3 years.
Buzzing around like a bee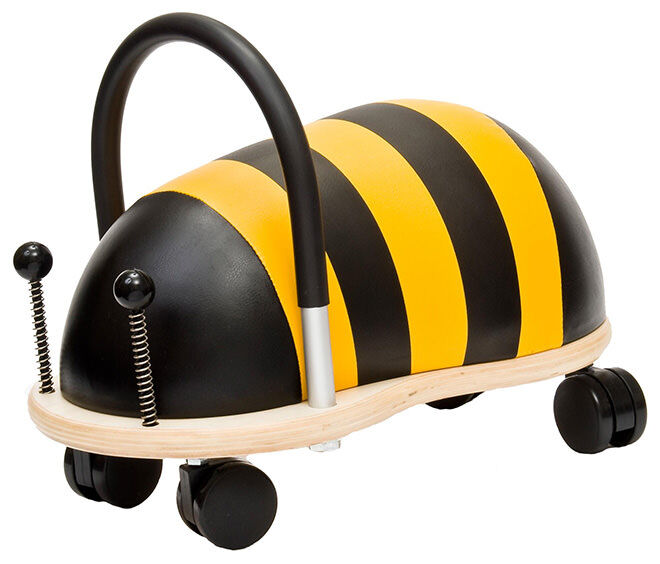 Wheely Bug ($123.20): Buzz around the house like a busy little bee with the Wheely Bug. Suitable for indoors the super soft foam seat makes this a very comfy ride. Suitable from 12 months.
From ride on to pedals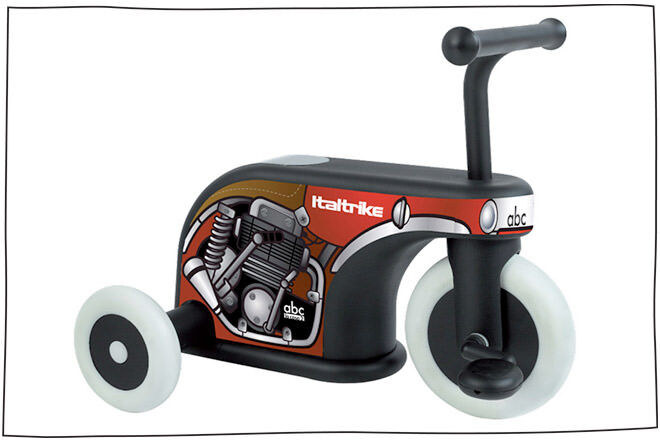 Italtrike La Cosa 2 ($139): When you first start with this ride on it works without the pedals, just pushing along the floor. Then once they reach 24 months they can start to pedal and really hit the road. There is also a secret toy compartment for hiding those special treasures. Suitable from 12 months.
Walking or riding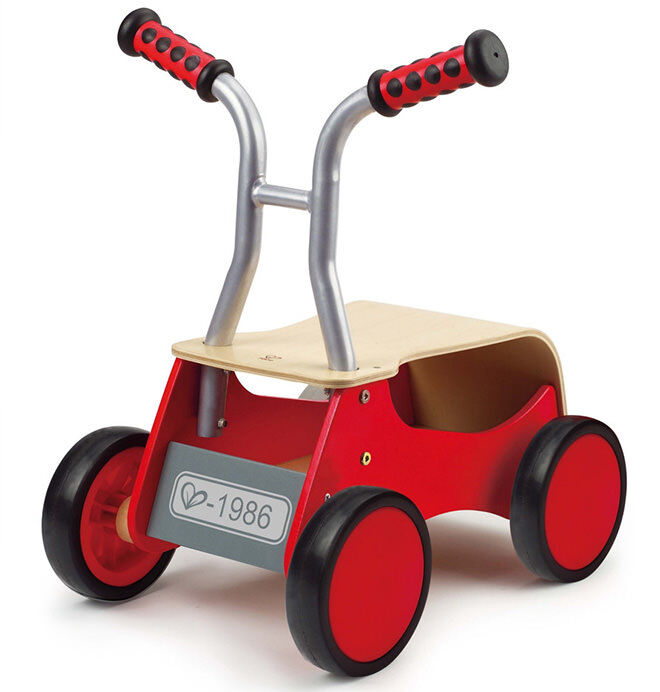 Hape Little Red Rider ($129): This little cutie will help those little legs get walking starting off as a walker. As your child gets older and wants to start riding around they can sit on the seat and use it as a ride on. Getting you great value for money. Suitable from 12 months.
Giddy up horsey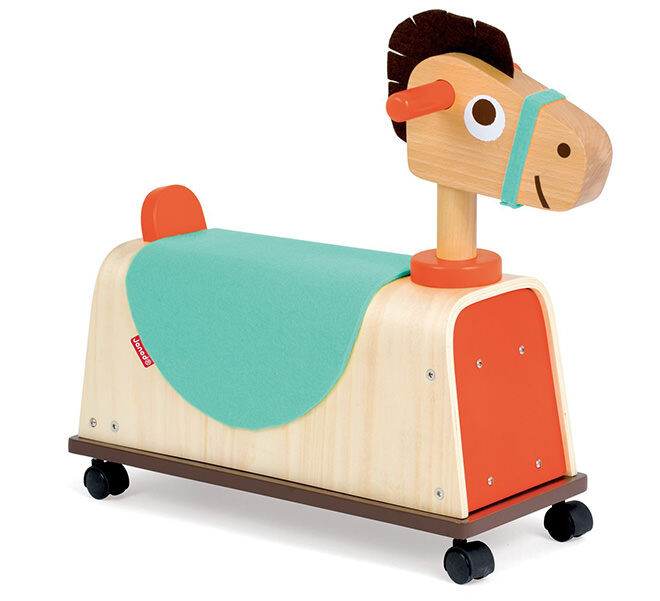 Janod Roll'N Go Ride-On ($169): Let your cowboy or cowgirl take a ride on a horse that won't buck them off. It has a non slip mat to make sure they don't fall and a place to stash their toys. Suitable from 12 months.
Green machine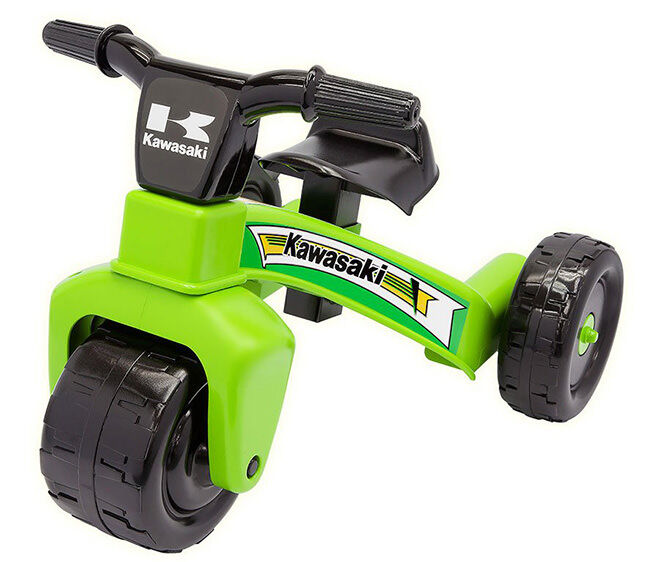 Kawasaki 2 in 1 Ride-On ($24): Made to be tough this Kawasaki will take on the roughest toddler with ease. You start off with the wheels split and then push them together when their balance gets better. Suitable from 12 months.
Fly with me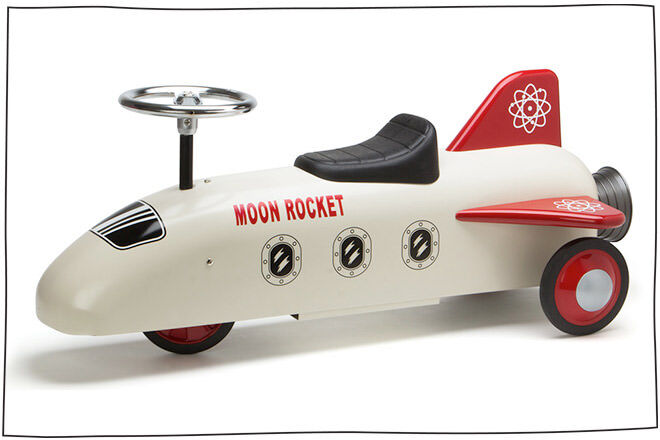 Speedster Moon Rocket ($169): Flying to the moon is easy with the Moon Rocket. Made with steel and powder coated it will look good for years. With an excellent turning circle you will be whizzing around Mars and taking a turn to Saturn with no problem. Suitable from 12 months.
Carry all your precious stuff
Pintoy Cargo Ride-On Truck ($97): If making sure all their most important possessions are with you child at all times, this is the ride on for them. Big enough to pack up blankie, teddy and anything else you want and go on a mini adventure. Suitable from 18 months.
From rocker to ride-on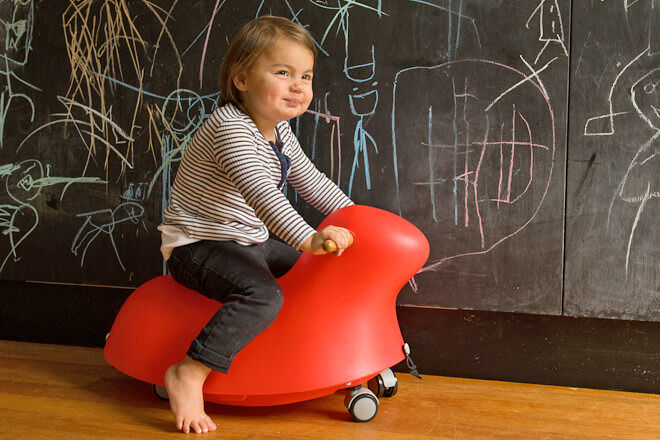 Rokii Animal ($169.99): You can either use this as a rocker or a ride-on. Rocking and riding help balance and co-ordination and you get both options with the Rokii. Designed by an Australian Mum it is suitable from 12 months.
READ MORE:
• 21 balance bikes to teach kids how to ride
• Zoomster: 10 rad scooters for first time riders