Just because they aren't ready to get on a bike and ride doesn't mean your toddler can't go cruising. Whether they want to drive around the backyard or rally around the house, ride on toys are the perfect transportation for toddler-themed fun.
With ultra-hip and sweet-looking rides like these, you won't mind when the kids leave theirs in the middle of the lounge room for everyone to see.
Here 11 of the best ride on toys to keep your active toddler entertained and happy.
Wishbone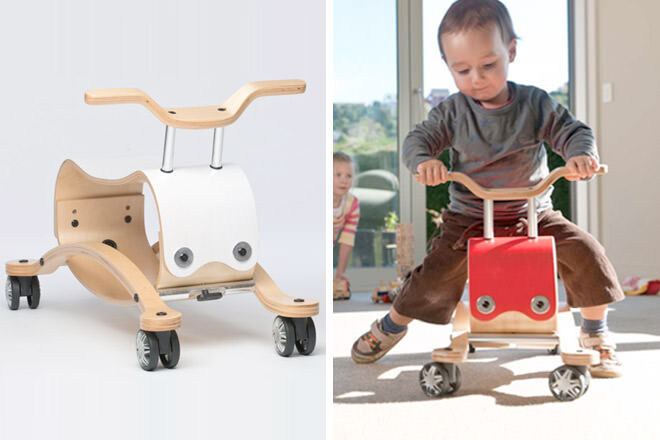 This is the perfect 3 in 1 toy for your baby this Christmas. It starts off as a rocker then converts into a push toy and finally a ride-on. It is also able to take kids until they are 5 years old so this will be a loved toy for a long time. Suitable from 12 months.

---
Vilac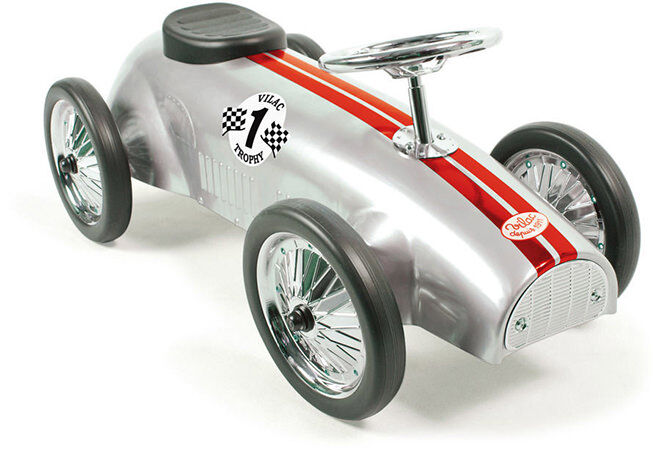 There will some be seriously cool cruisn' this Christmas with this vintage ride-on. It can be used indoors or outdoors and can be just wiped clean for when the kids go off-road. Suitable from 18 months.

---
I'm Toy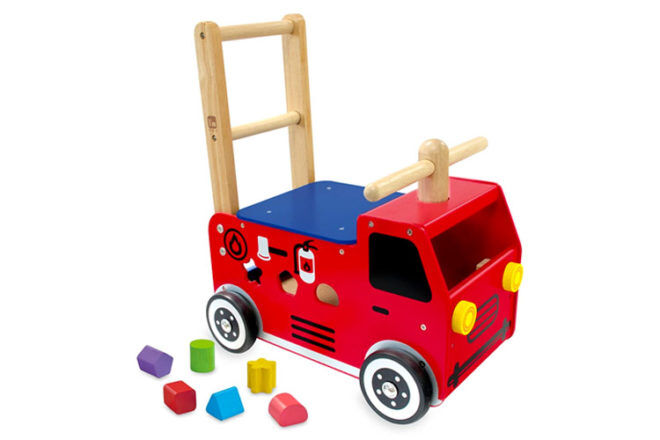 Sound the horn and race to a fire with this gorgeous fire engine ride-on. Able to be used as a shape sorter or walker for hours of sitting and scooting fun. Suitable for children from 12 months.

---
Step2

If you have a mini rev head who wants to feel the wind in their hair why not try their very own ride-on motorcycle. A cute style but with nice and sturdy big wheels. Suitable from 3 years old.

---
Eurotrike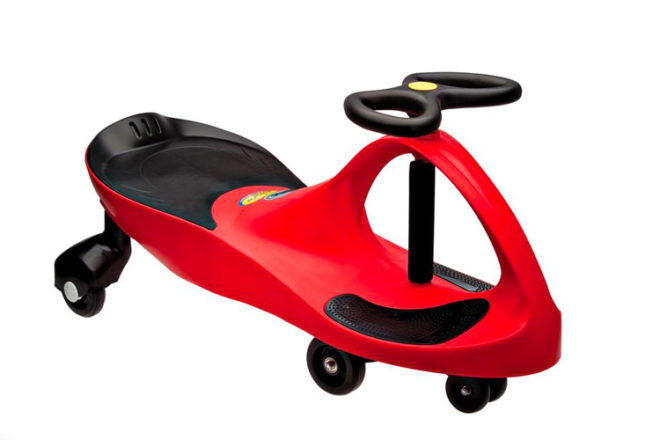 This is one for the older kids as it is suitable from 3 years old. In fact, it can safely take up to 100kg. Just move the wheel left to right and the PlasmaCar moves forward, the faster you turn the faster your move. Swivelling good fun.

---
Fisher-Price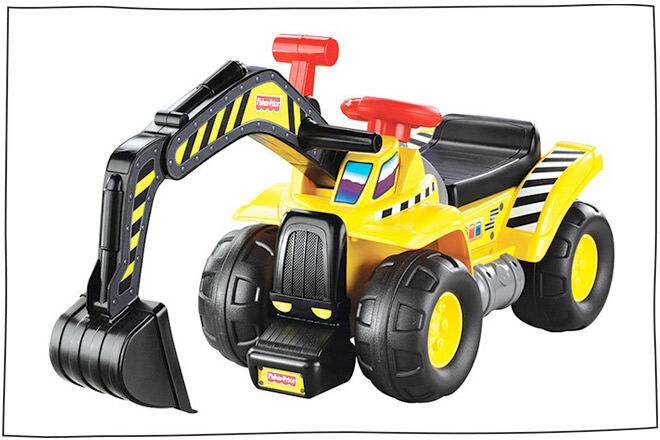 With a real scoop, your wannabe tradie will be in heaven. It also makes construction noises as you use the scoop. Suitable from 18 months.

---
Little Tikes

When it comes to classic ride on toys, you can't go past the Cozy Coupe. This happy fella has made it into many homes and playgroups and is always a fun ride. Suitable from 18 months.

---
Indigo Jam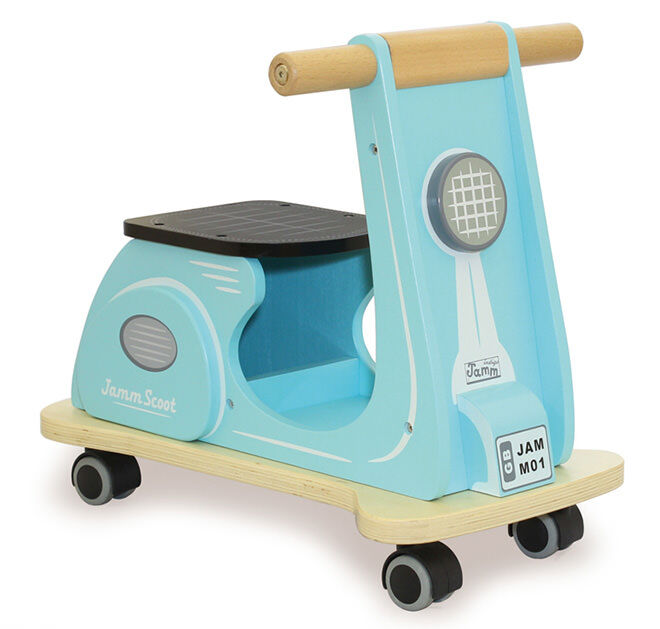 ($139): Just jump on your scooter and take a spin around the lounge room. For inside use only, this scooter is made with a mixture of plywood and solid wood. Suitable from 12 months.

---
Eurotrike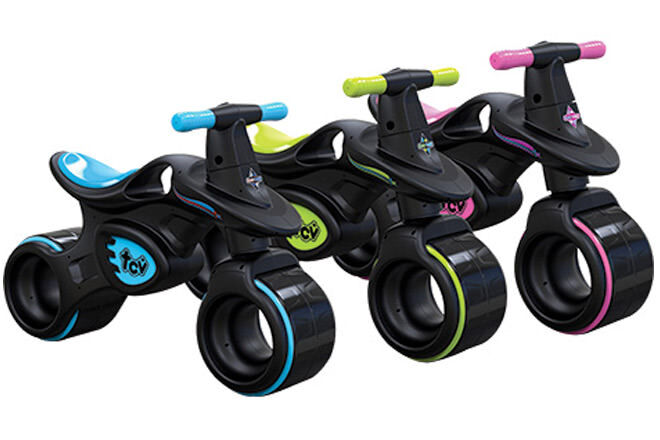 With super-wide wheels, this means there won't be any bumps or bruises. TCV stands for totally cool vehicle and the kids will think this is totally cool this Christmas. Suitable from ages 3 years.

---
Wheely Bug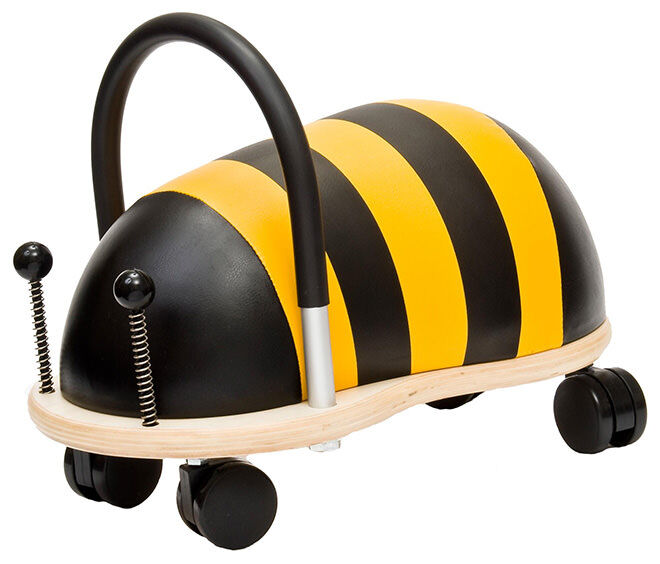 Buzz around the house like a busy little bee with the Wheely Bug. Suitable for indoors the super soft foam seat makes this ride on toy a very comfy ride. Suitable from 12 months.

---
Hape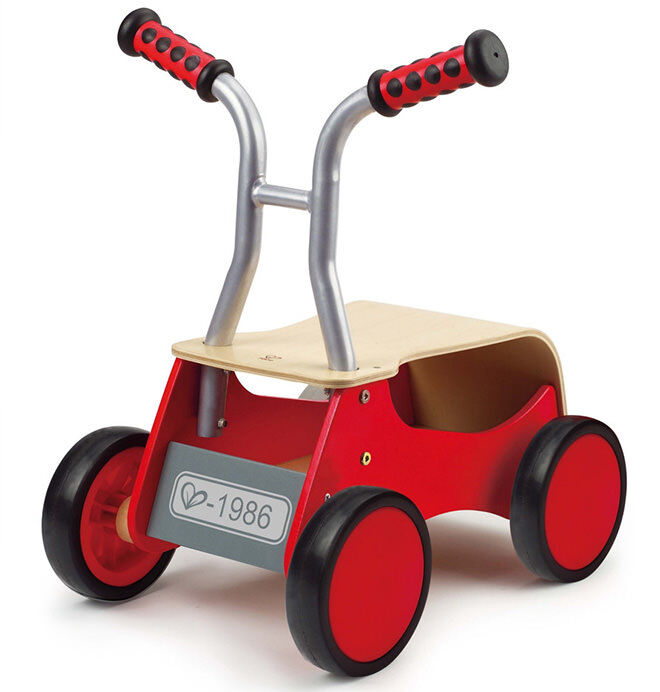 This little cutie will help those little legs get walking starting off as a walker. As your child gets older and wants to start riding around they can sit on the seat and use it as a ride on. Getting you great value for money. Suitable from 12 months.

---
Read next …
Looking for more awesome toys to help get the little ones moving? We round up some of our favourites in the articles below: