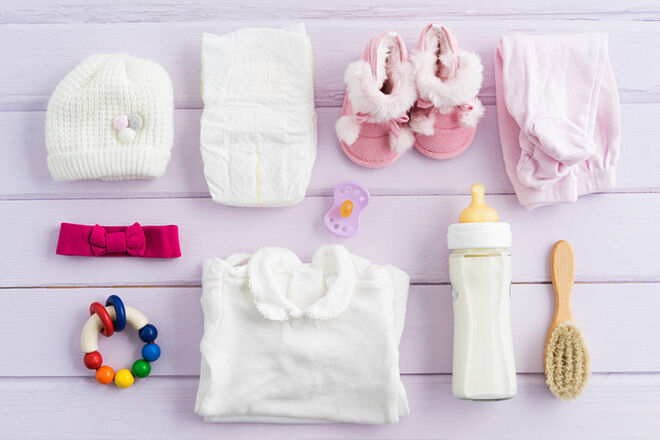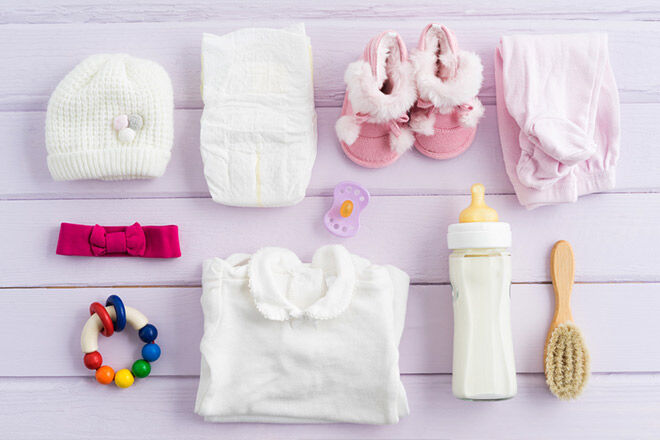 Life changes don't get much bigger than bringing a new baby into this world. Suddenly you have a tiny human to look after and with that comes a heap of tiny human stuff. It's a lot to prepare for, but the good news is it means a whole lot of shopping! The bad news is, it can get expensive.
Planning ahead can help you save money on buying all the essentials and have a little left over to get a few of the not-so-essentials. We've put together a handy list of everything you'll need in bub's first year along with money saving tips to help you get ready for the big change.
Top tips:
Don't be afraid to invest in a few big ticket items, like a quality stroller or cot. You'll use them every day, and if you have more kiddos later it's a cost you'll save second time around.
Make the most of your baby shower. Schedule an early shower and wait until afterwards to do the bulk of your baby shopping so you don't double up. Or let your guests know what you have or need – most of your friends will probably ask you what to get and would much rather get you something useful.
Buy second hand. Just give them a good wipe down and overlook a few imperfections – but don't worry, your bub will add their own in no time.
Consider hiring short-lived items.  Car capsules, cradles and breast pumps are used for only a short time so hiring will save you money and space down the track – when you're done you just give them back.
Say yes to hand-me-downs. Most of your mummy friends will have oodles of stuff and bags and bags of baby clothes that they'll be more than happy to pass on.
1. Sleeping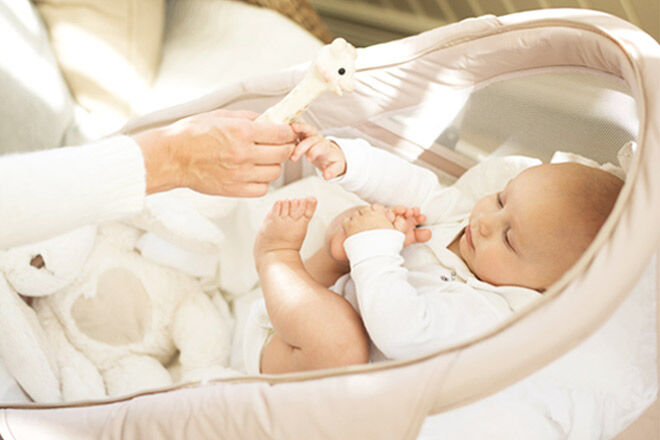 Bubs often start in a bassinet or cradle in your room then move to a cot a few months later, so they will probably have two beds before they even reach their first birthday! Look for a cot that converts to a toddler bed to save the cost of a third bed when your little one is ready for their big kid bed. Remember to always follow safe sleeping guidelines.
Need:
Bassinet and mattress – consider borrowing a bassinet or hiring one.
Cot and mattress – plan ahead and get a cot that converts into a toddler or junior bed.
Fitted sheets for both – you'll be surprised how often you are changing them so get a few sets on sale.
Mattress protectors – if you are planning on selling or reusing your mattress, protect it.
Swaddles/muslin wraps – look for extra large wraps so they last longer.
Blankets – don't go overboard, two baby blankets will be enough to have one in use and a spare on the ready.
Want:
Sleeping bags – once bub wriggles out of wraps they'll move into a sleeping bag. Look at four season sleeping bags that grow with bub and can be used all year round.
Baby monitor – try using a baby monitor app on an old smartphone to avoid buying a new device.
Nightlight – look for one with main power or use rechargeable batteries to save replacing old batteries.
2. Bathing and Changing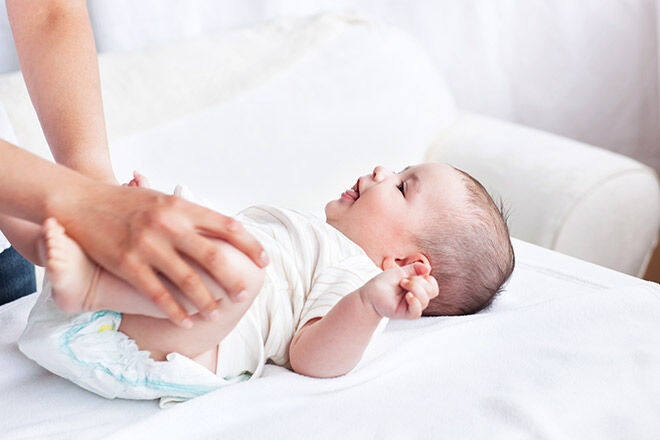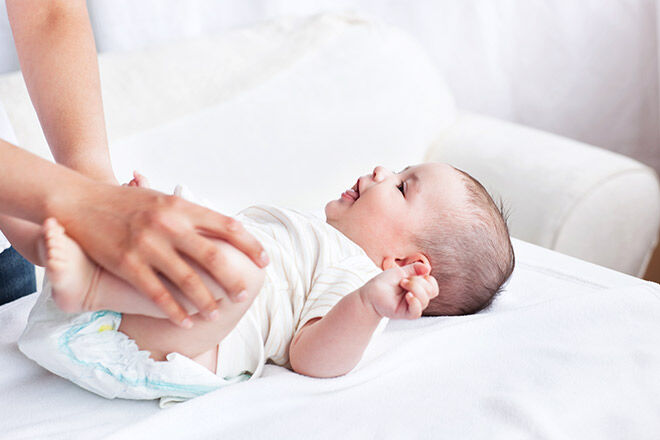 Babies mean mess, mess and more mess. To save money and space, newborns can be bathed in a sink. Also, consider using cloth nappies—although a pretty hefty upfront cost, you'll be well ahead in the long run compared to disposables. But this saving does come with its own cost—the time and money involved in lots (and we mean lots) of extra washing.
Need:
Change table and mat – dedicated tables are great, but you can just as easily use a mat on the floor or a spare bed to save money.
Baby bath – try out your kitchen or laundry sink first.
Towels – hooded baby towels are adorable, but ordinary bath towels dry just as well.
Nappies – Cloth or disposable. Either way you look at it, you will be spending a lot on nappies and if you go with cloth don't forget the time and costs associated with the extra washing.
Baby wipes – make your own as a cheaper alternative, or use a washer and water.
Nappy cream – make the most of the free samples you'll get in hospital to see what works best on your bub, then buy a bulk tub.
Face washers – you'll be using these for a while (bathtime, feeding, out and about) so buy them cheap in bulk packs.
Want:
Soap or bubble bath – bubs don't actually need soap (just water is fine for washing), but add some bubbles occasionally for a bit of fun.
Change caddy – if you opt not to have a change table, a change caddy helps keep everything at your fingertips for nappy changes. A cheap, plastic cleaning caddy will do the trick.
Nappy disposal bin – specialist disposal systems are handy (especially if you're changing bub upstairs), but any bin with a lid will do. Just remember to empty it regularly.
Soaking bucket – you don't need a special bucket, just an average laundry bucket with a lid does the job.
3. Out and About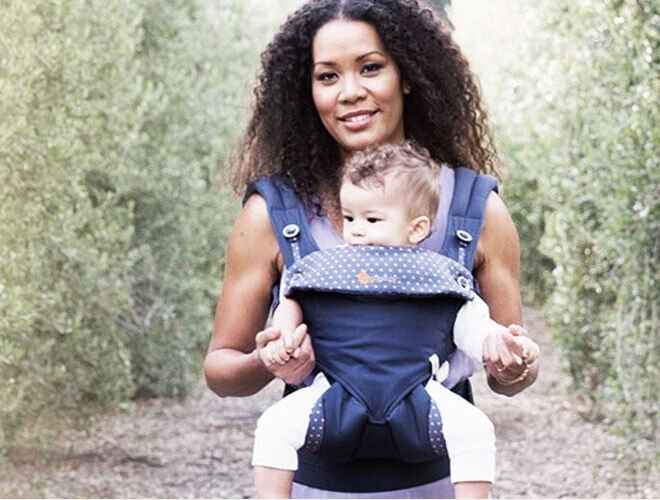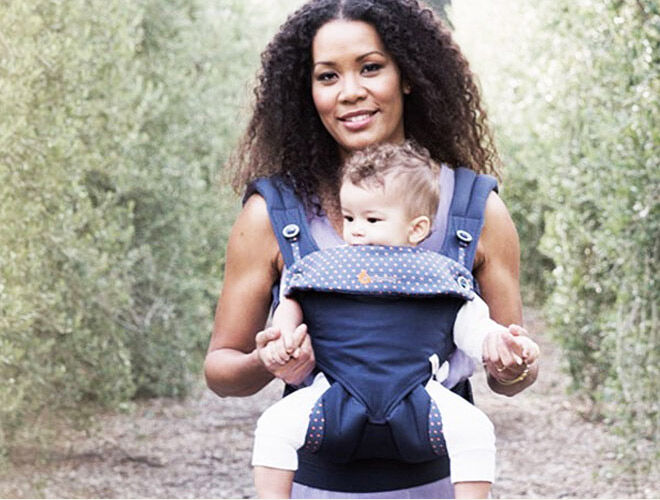 Life is no longer as easy as grabbing your phone, keys and wallet to go—there's a whole lot of stuff you need to get your little person out the door. And you need to be prepared for everything—"I'm hungry", poonamis, spilt drinks, "I want teddy", it goes on and on—so the bag you need to cart it all around in gets bigger and bigger.
Need:
Baby car capsule (for the first six months) – can be hired.
Car seat (rear-facing) – you can get ones that clip straight into the frame of your pram so you may not need a stroller.
Baby carrier – there are several types of carriers, slings and wraps so wait until bub is born and you can try them out and see which one you (and bub) like best, otherwise you might end up wasting money on buying two.
Pram – our number one tip is try them all and make sure it fits into your car to avoid risking a 'no returns' policy later.
Nappy bag – use a large regular handbag with a nappy changing wallet to save buying a special new bag. Just remember all the stuff you'll need to carry.
Want:
Wet bag (if using cloth nappies) – make your own if you're feeling crafty.
Travel cot – handy to have for trips to Grandma's although, if you're planning a holiday, most hotels have cots available.
Play mat – a thick old blanket works just as well. Just make sure it's washable.
Small stroller – when you just have to duck into the shops it can be handy to have a quick opening stroller in the boot, and saves a bit of wear and tear on your 'big' pram.
Sunshade for car window – a teatowel wound up in the window could work just as well, or skip the custom-made covering and buy a generic one.
Baby mirror – forget all the bells and whistles, just look for a basic one that does the job and let's you see bub while they're in the back without having to turn around.
4. Clothing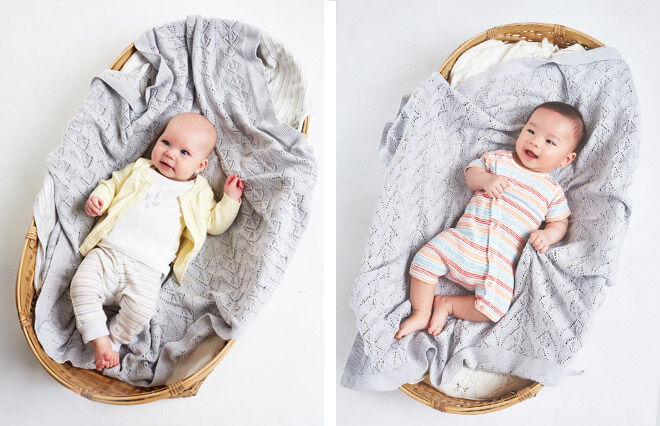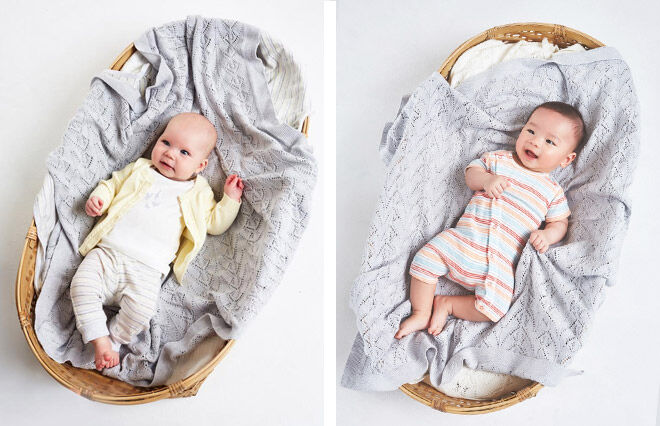 In bub's first year, they will go through at least four whole sets of clothes as they grow from 000 to 1 and from season to season. If you are planning on buying ahead at the sales be careful to buy the right size for the right season. And don't be shy about asking for hand-me-downs.
Tips:
Buying body suits & tops – babies heads grow fast so getting tops with envelope necks will last a little longer
Buying full length onesies – get ones without feet so they last a little longer. Just put socks on.
Buying socks – buy in bulk packs of the same colour so that when one goes missing you'll always have matching socks.
5. Feeding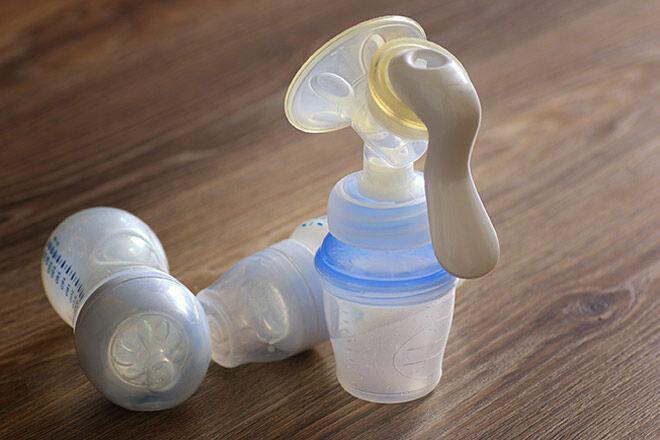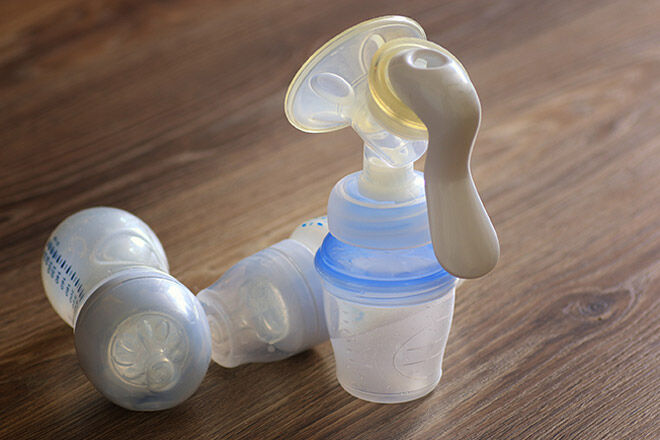 Play, feed, sleep. It's amazing how much time and effort goes into those three basic things. Breast pumps do look like a thing of torture, but expressing milk can give you some much needed flexibility in life. When you move onto solids, try having a look around your kitchen for what you can repurpose before racing out to buy all the latest baby food gadgets.
Need:
Breast pump – consider hiring an electric breast pump.
Bottle steriliser – go old-school and save some cash by boiling bottles in a pot on the stove.
Burp cloths – many babies need burping and cheap terry-towelling nappies make a great substitute to designer burp cloths.
Bibs – the bigger the better and don't spend too much, they will get very very dirty.
Bottles – babies are fussy and it may take a few tries before you find a brand of bottle that bub likes, so buy one at a time before rushing out and getting a set.
High chair – look for one that's easy to clean and don't worry about splashing out on the hottest design. If it doesn't match your furniture, just tuck it away when it's not in use.
Want:
Feeding pillow – experiment with a few bed pillows, they might just do the trick.
Bottle drying rack – specialty racks help the bottles stay upright but, really, any dish rack will do.
Breast milk freezer bags – specialty bags are quick and easy, but you can always freeze breast milk in ice trays and then tip the cubes into regular freezer bags. Just always wash trays thoroughly between uses.
Puree freezer trays – there are plenty of fancy ones available, but the humble ice tray works a treat.
Bowls – plastic, plastic, plastic as they will invariably get dropped.
Fork and spoon – buy a bulk pack.
Sippy cup – disposable options often last awhile and you won't have to worry when one gets lost.
6. Health and Hygiene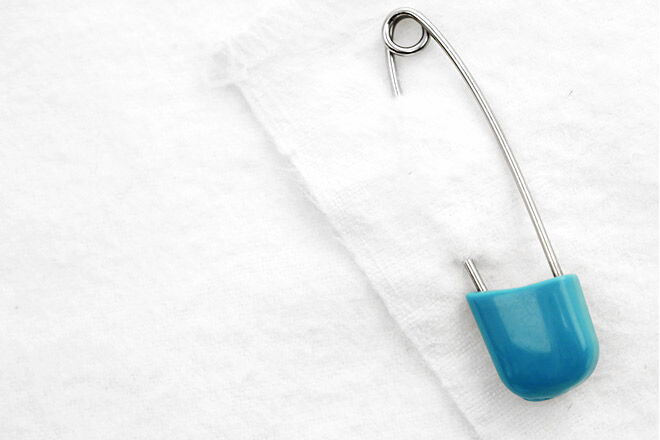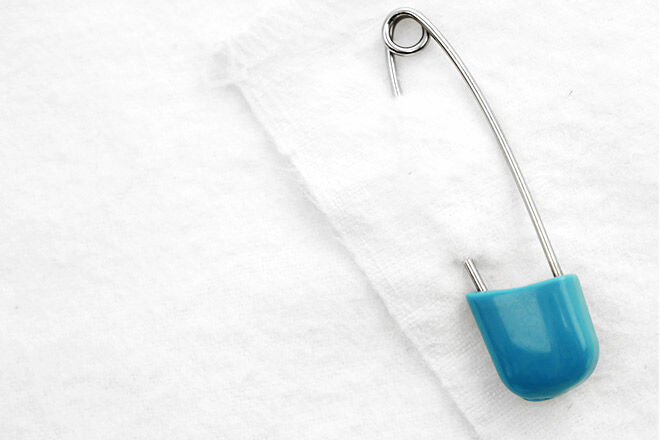 You'll never be emotionally ready for the first time your little cherub gets sick. But you can at least be prepared. Look for first aid kits and toiletry packs for bubs to save on buying lots of individual pieces.
Need:
Nasal aspirator – when bub has a blocked nose you want to clear it before the next feed. We have heard of mums using their own mouth straight on their bub's nose to do the job, but we reckon some things are just worth paying for.
First aid kit – you can save by putting your own together instead of buying a kit.
Baby nail scissors – don't be tempted to use adult clippers. Get ones especially for bub. Can be bought in a pack with a brush and other baby toiletries to save.
Want:
Digital thermometer – an old-fashioned thermometer is a fraction of the cost and works just as well as an ear or forehead thermometer (but, if you can afford to, pay little more to make life a lot easier).
Teething toys – a frozen face washer also works a treat.
Vaporiser – a bowl of steaming hot water with eucalyptus oil can work the same, just be careful to keep it well out of bub's reach.
It's a lot to fit into one year. And, of course, as well as all the practical items, there's the endless list of playtime toys, baby gyms, books and bouncers to keep your mini-me happy and entertained. Our advice is simply to plan for what you can, believe in yourself and make the rest up as you go. Life as you know it is about to change forever but soon you'll find it hard to imagine life any other way.