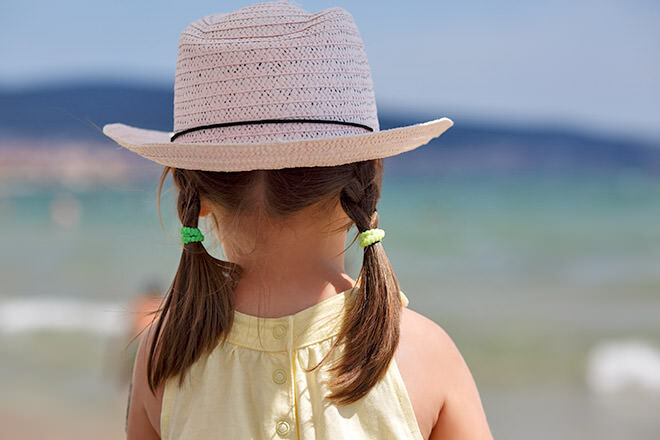 Hats are important, especially here in Australia, and for many girls this means a tangled mess or the hat just doesn't fit over their hair-do. With all daycares, pre-schools and schools insisting on hats to be worn at all times while outside you need a bunch of ideas of how to tame those tresses and still get the hat on.
We've found 10 hairstyles that will stay put all day long, even under a hat.
Baby braid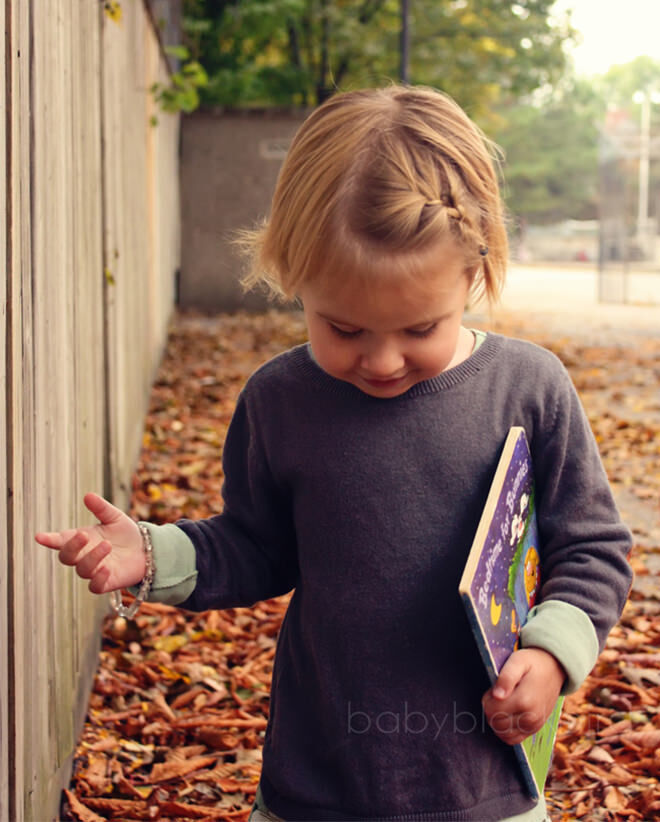 Getting a toddlers fringe out of their face is tricky. They have such fine and wispy hair and you can forget about any clips (they last about 2 minutes!). This braid is easy and will stay in all day. (via Heart and Habit)
Let's twist again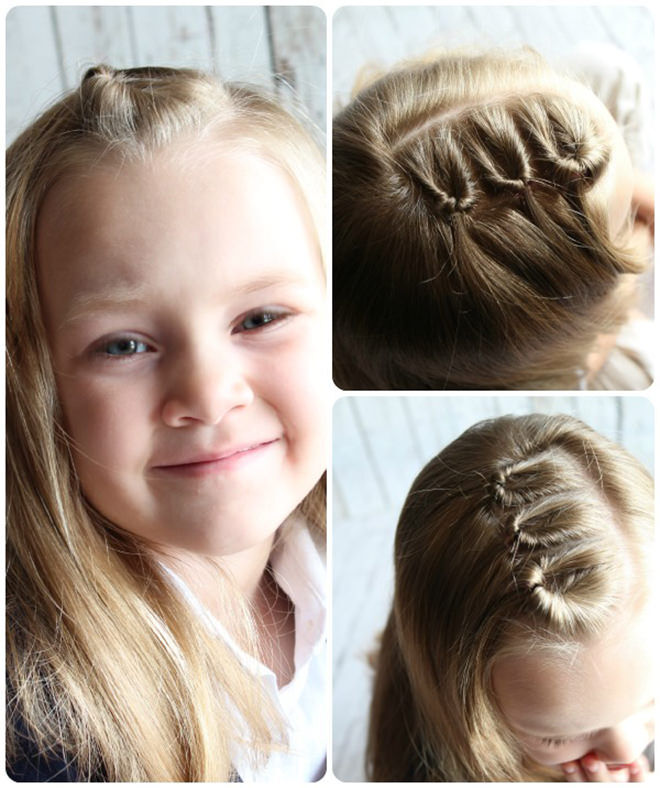 Have some twisty fun with this easy peasy hairstyle. Just make three small sections and twist. It will keep their hair at bay all day long and looks just a bit special too. (via Somewhat Simple)
Lovely locks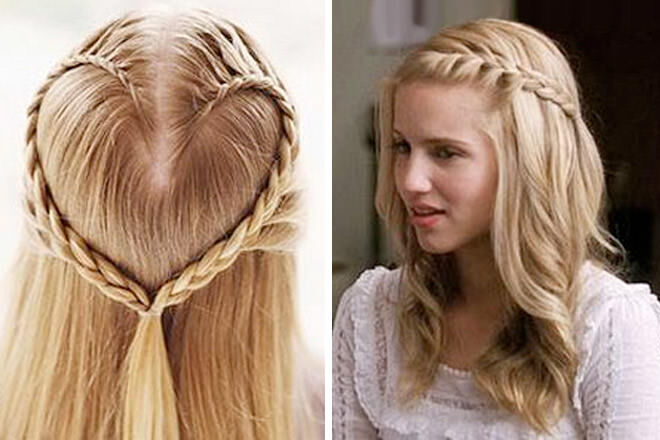 Two separate braids gather at the nape for a hairstyle so lovely you might just want one too. (via Easy Hair Models)
It's a waterfall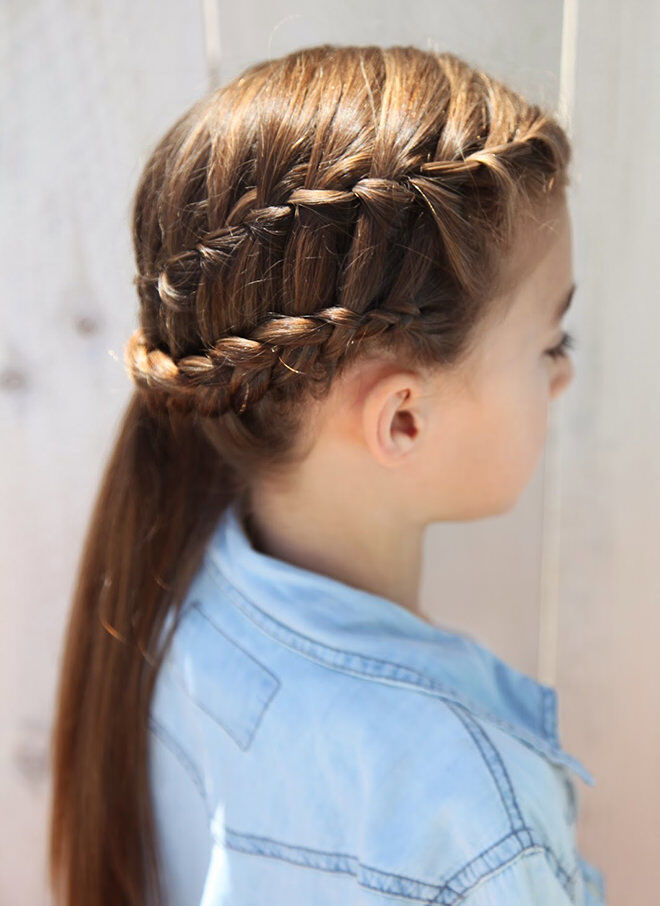 This is a combination of a waterfall braid and a dutch braid and it looks amazing. A perfect one for school as you can fit the hat on and it keeps their hair out of their face all day. (via Abella's Braids)
Easy cascades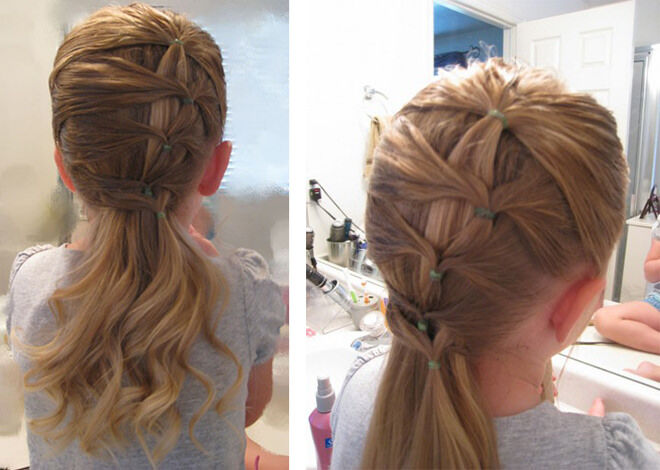 How easy is this! Just lots of little pony tails all cascading down. You can use this as an everyday hairstyle or whack a flower on it for a special occasion. (via Babes in Hairland)
Over the side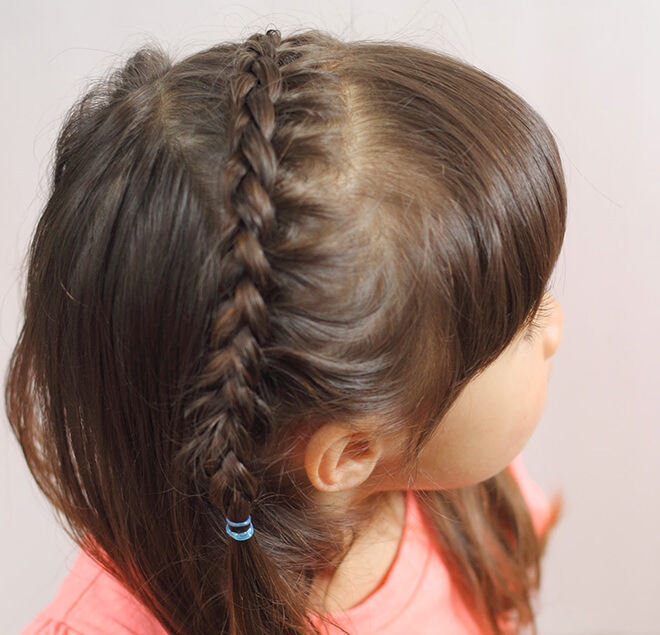 Try a braid starting from one side and go over to the other side. Perfect for those kids who want their hair out of their face but don't want it all up in a braid. (via Make it Cozee)
One for the wavy hair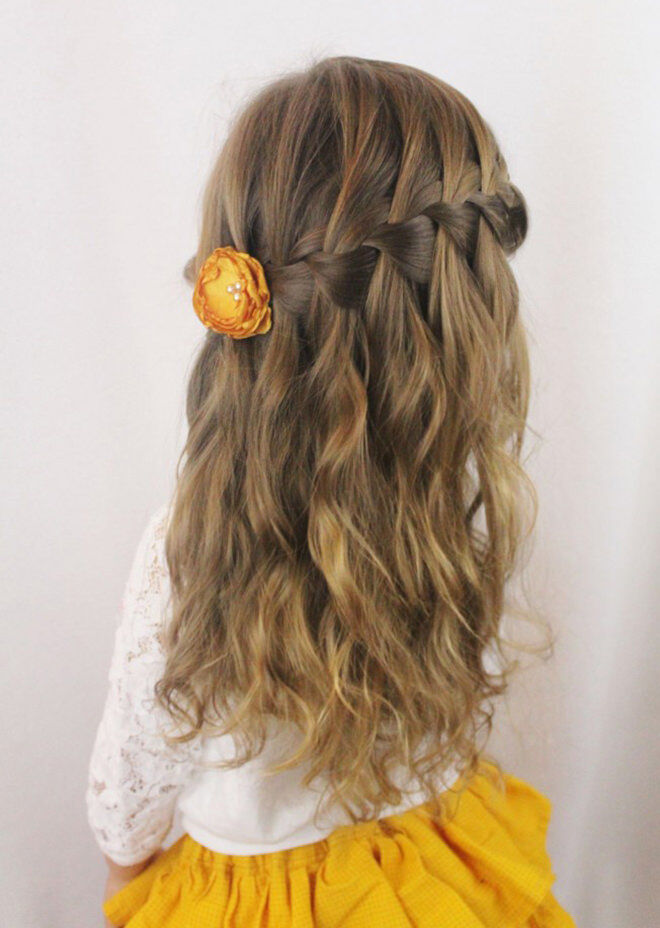 How gorgeous is this hair! This is a waterfall braid which you start at one side and work your way around the back. Perfect for those with thick and wavy hair (via Sweetest BugBows)
Ready in 60 seconds
Simply don't have time in the mornings? Here's a handy video to get you twisting, braiding and twirling like a pro in a flash.
Lots of love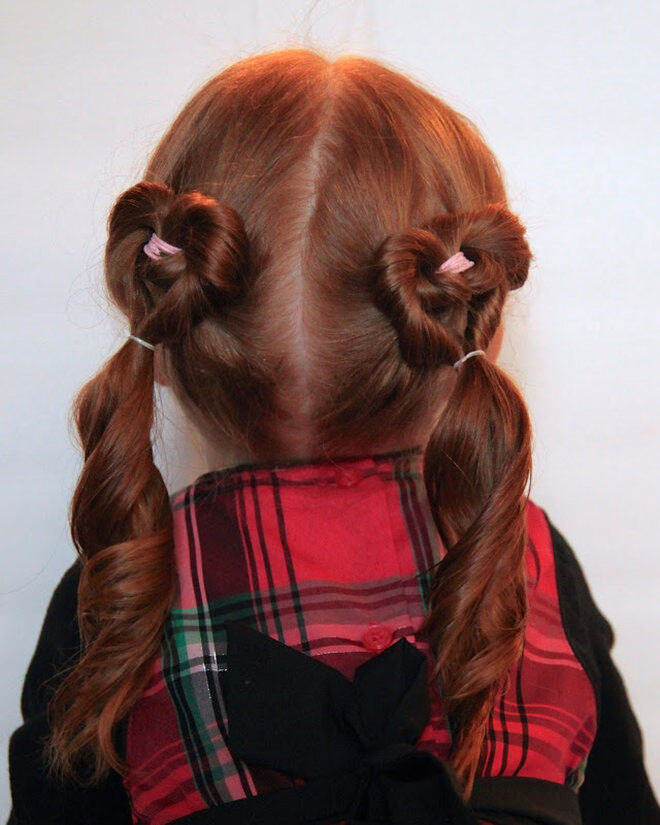 This hair do will have your heart singing! Easier than it looks this cute hair style will take you from pre-school to party in a breeze. (via Watch out for the Woestmans)
It is anything but fishy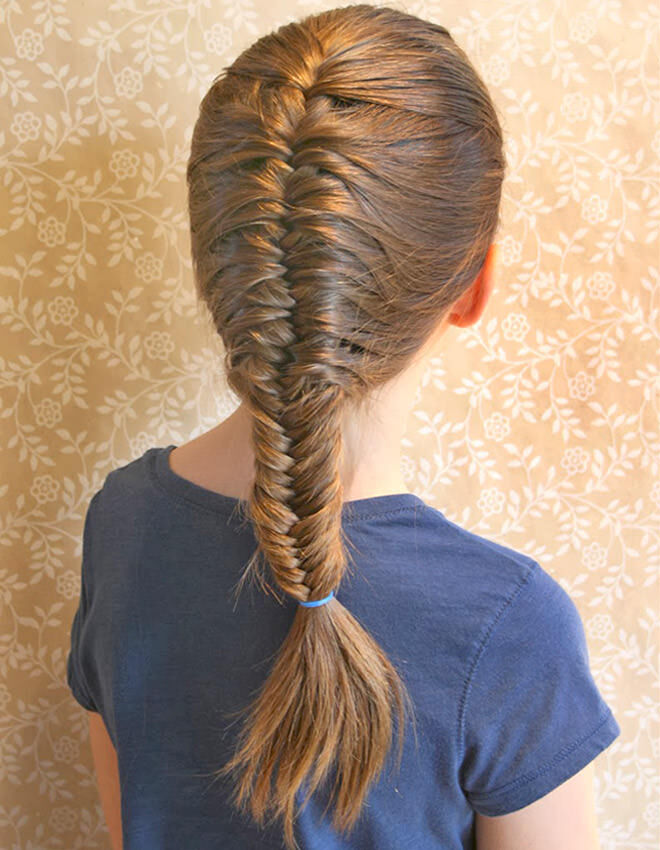 This one is a fishbone or fishtail braid, although there is nothing fishy about it. With a step by step tutorial to help, you will get the perfect braid every time. (via Girly Do Hairstyles)