Nothing says party quite like a gorgeous dessert table overflowing with sweet treats to tempt your guests, both big and small. A well put together table can be a real talking point for guests and, let's be honest, they are just plain fun!
Bec and Tegan, the lovely ladies from Storytime Weddings + Events, styled the incredible dessert tables at Elise Swallow's baby shower. We caught up with them to get the inside word on their top tips for styling a dessert table.
1. It starts with white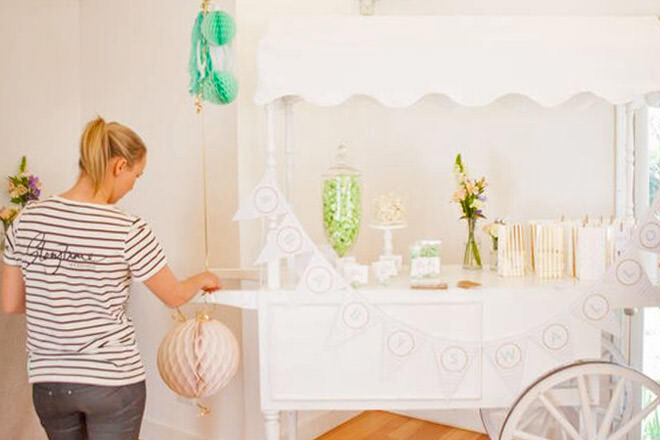 Ye Olde Lolly Shoppe may have been awash with all the colours of the rainbow, but to create a striking and modern lolly station, it's best to start simple.
Use white as your base and then you can start to layer one or two colours (no more!) to complement your theme.
2. Jars, jars, jars… and scoops!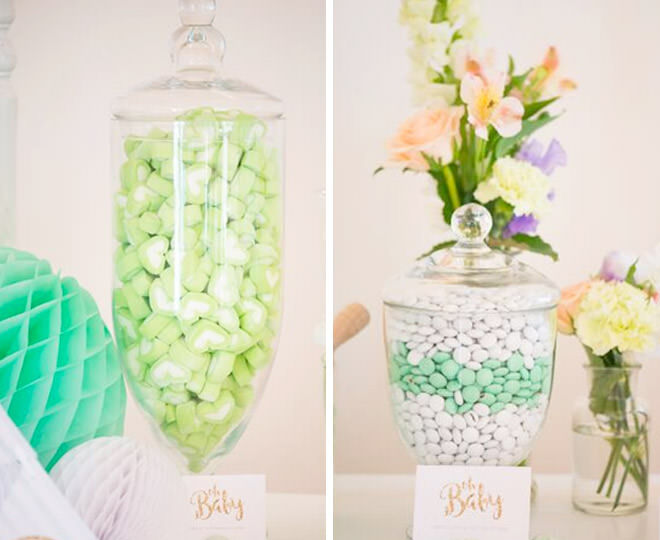 When it comes to choosing your jars, Bec and Tegan recommend starting by asking yourself about the overall look you are trying to create. Do you like a symmetrical set-up? Or is mismatched and spontaneous more your style?
Next, ask yourself how the jars will work together in the space. Think different levels and depths to add interest. A good trick is to start with the tallest jars at the back and work your way forward to create a collected feel, bringing your dessert table together.
When it comes to kids parties remember that most lolly jars are often available in plastic as well as glass. Your dessert table will still look just as fabulous and breakages will be kept to a minimum.
And don't forget your scoops! These essential items are often forgotten and can lead to a last minute dash to the shops!
3. Lovely lollies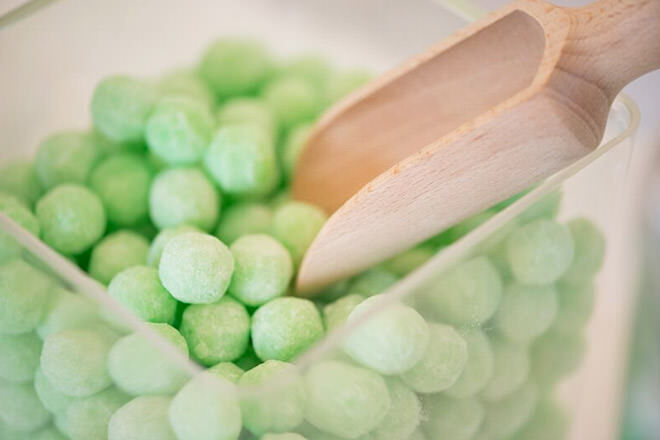 A lolly station is, of course, all about the lollies. So let the taste testing begin! When it comes to which lollies to choose and how many to buy, here are the key things to think about.
Shape, size and texture: they say variety is the spice of life and so it goes for your choice of lollies. Choosing different types of lollies will create a more interesting and exciting display.
Do your research: it can pay to do a little bit of research. And we don't mean just in terms of price, it is important to do your research on quality as well.
Over cater: think about how many people will be attending and the approximate weight of lollies for each person (based on your take-home bags/boxes). Then add more! Don't forget your guests will probably sample the sweets during the event as well as enjoying a take-home treat.
We ordered all of our lovely lollies from The Party Parlour. You can order yours here.
4. Say it with stationery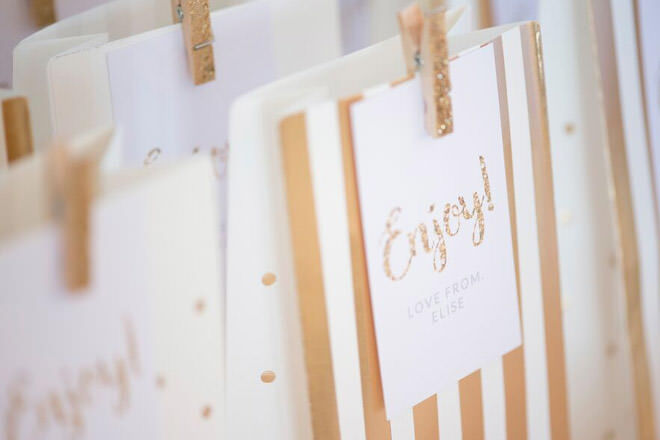 Personalised stationery adds that super special touch to your dessert table. Sure you can buy it, but you can also get crafty and DIY!
Bec and Tegan always recommend place cards for each type of lolly, a "welcome" sign and take home bags or boxes with a personalised sticker or stamp that reflects your event and also double as lovely thank you gifts for your guests!
5. Let's decorate!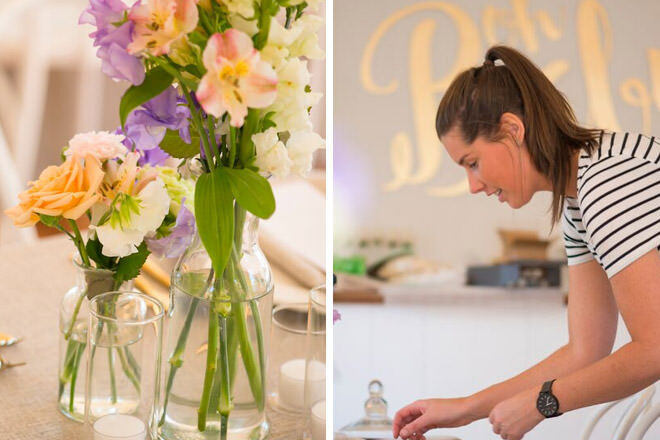 There are so many ways to add a little more party sparkle to your table! Depending on the style of your event, you can choose anything from sweet bunting to giant confetti balloons or elegant flowers and foliage.
But remember, the lollies are the feature, so don't let them get lost! Instead, get creative and try using the sides or tops of lolly carts or tables to drape bunting or tassels. This is also a really fabulous way to tie the station into your overall theme.
Thanks Bec and Tegan! Check out their amazing styling at storytimeweddings.com.
Photography by My Little Tribe
Personalised Stationery by Love JK
Vintage Lolly Cart Hire from Mini Party People