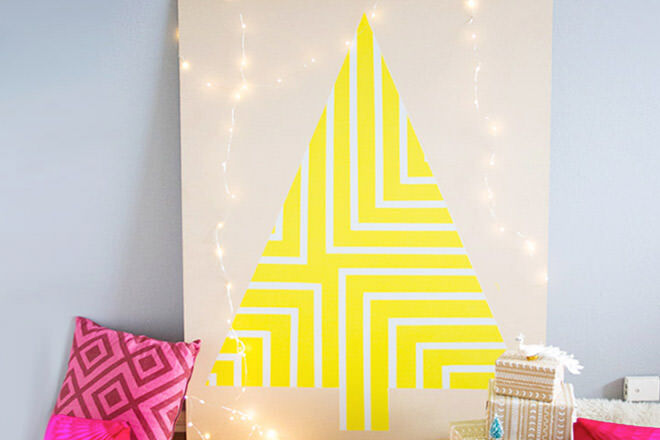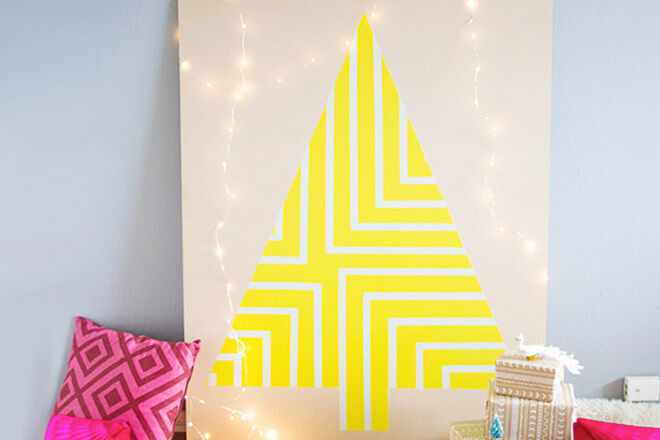 Christmas with babies and toddlers usually means you spend the month of December cleaning up broken baubles and lots of fallen pine needles. If you have a toddler who can't keep his or her hands to themselves we've fixed your Christmas conundrum!
Here are 19 not so traditional alternative Christmas trees.
1. Balls of fun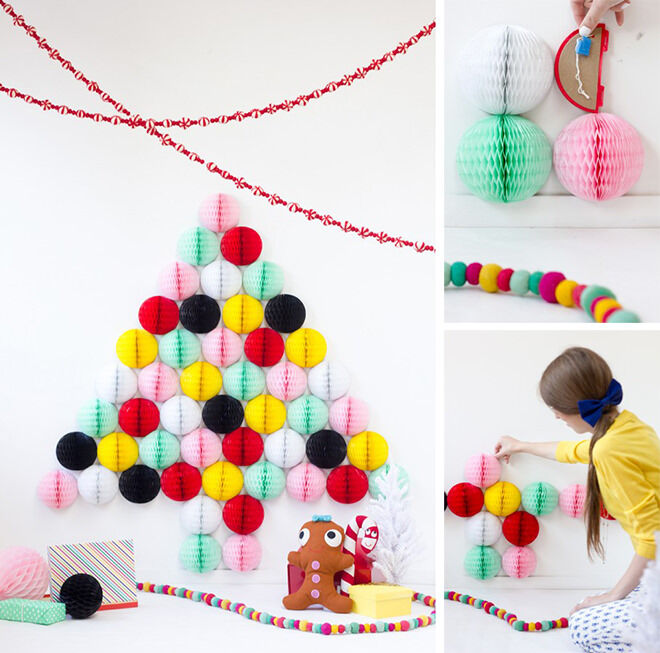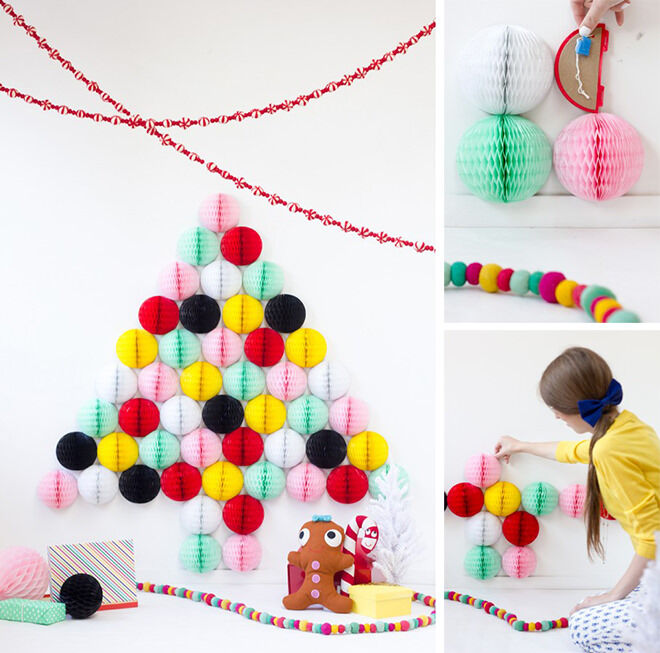 We're going a little cray-cray over this fun and colourful Christmas tree idea. Stick half open honeycomb balls on the wall with painters tape and you're done. Simple! (via Studio DIY)
2. Christmas tree pallets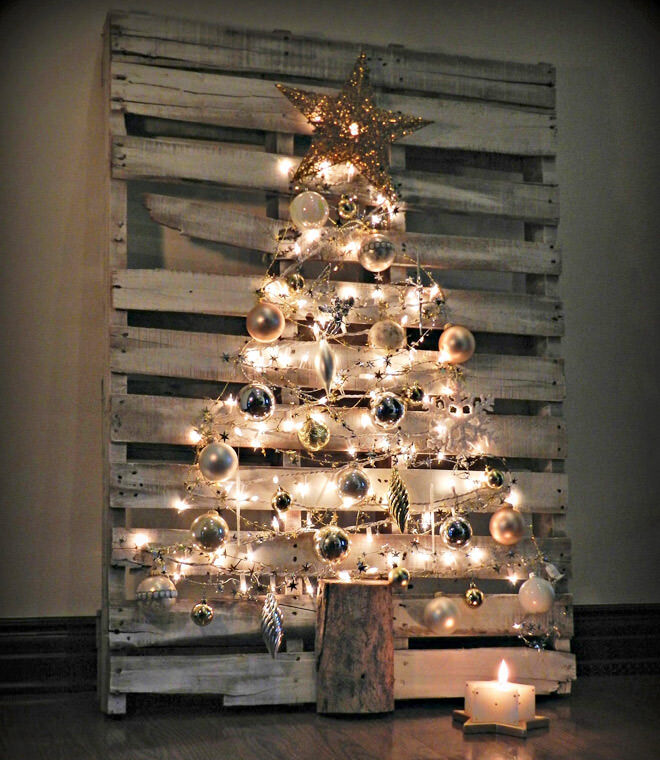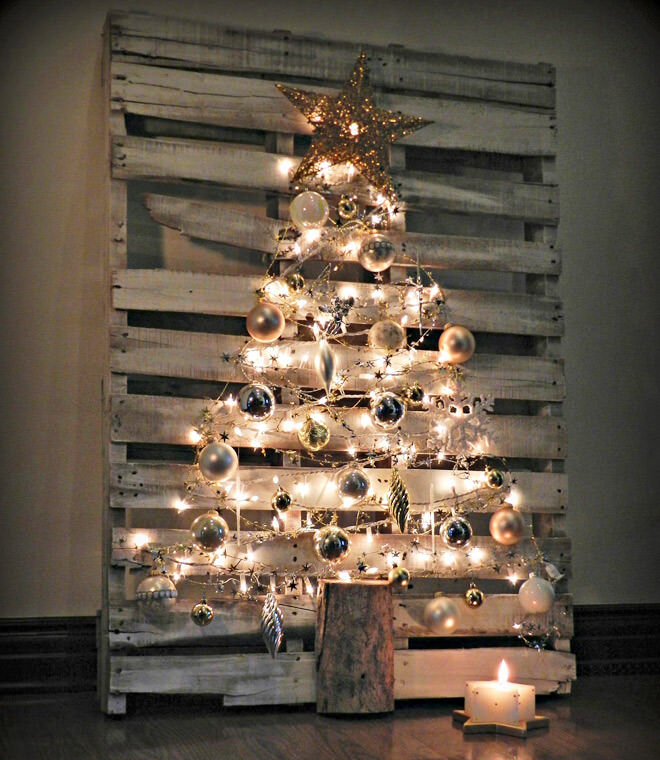 Have an old pallet lying around? Turn it into the backing for a rustic Christmas tree. (via Redhead can Decorate)
3. One for the kids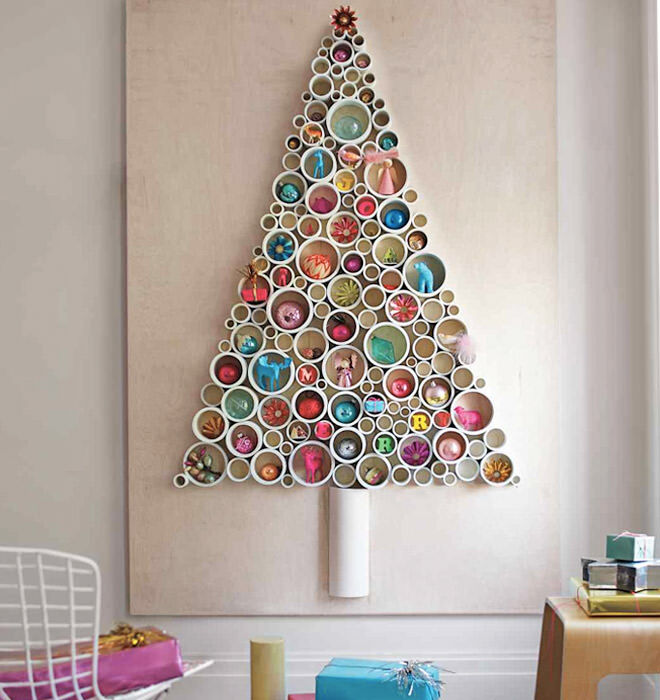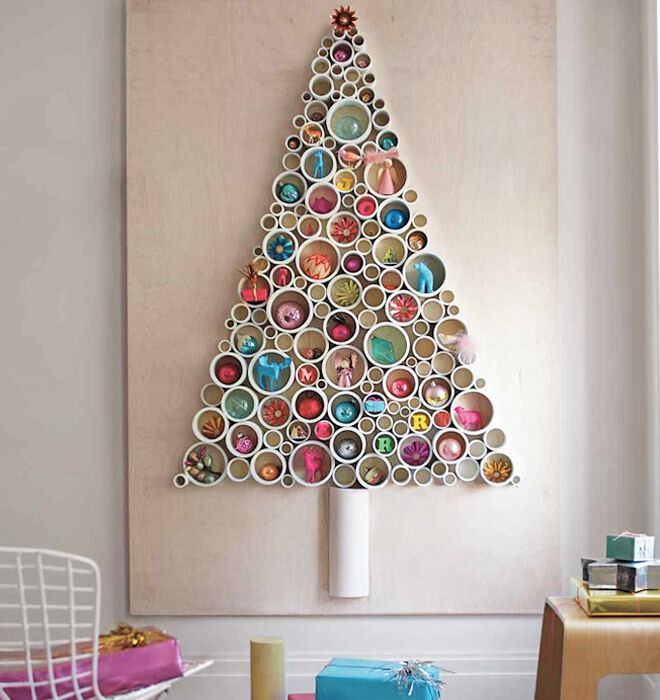 Christmas is all about the kiddies. Place their favourite toys and mementos into individual tubes for a Christmas tree they'll really love. (via Martha Stewart)
4. Sketch one up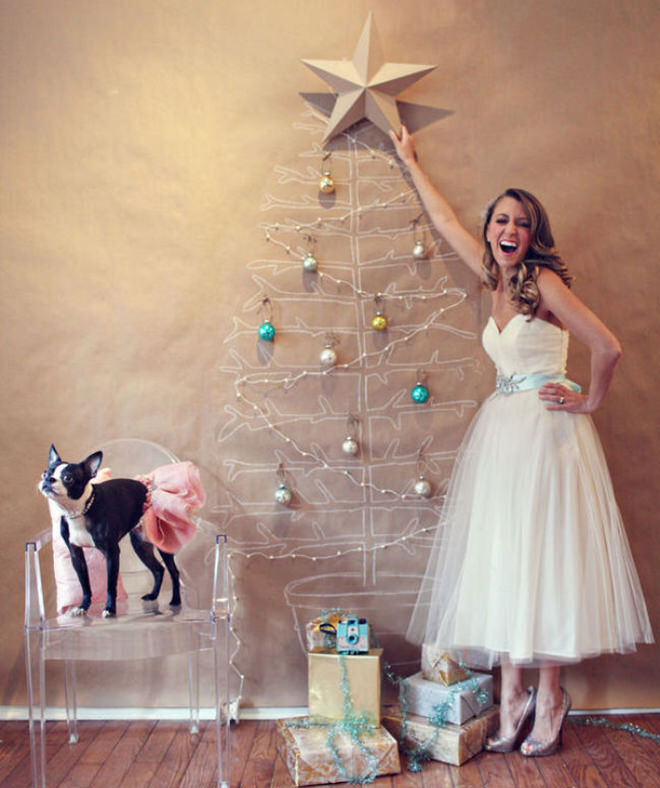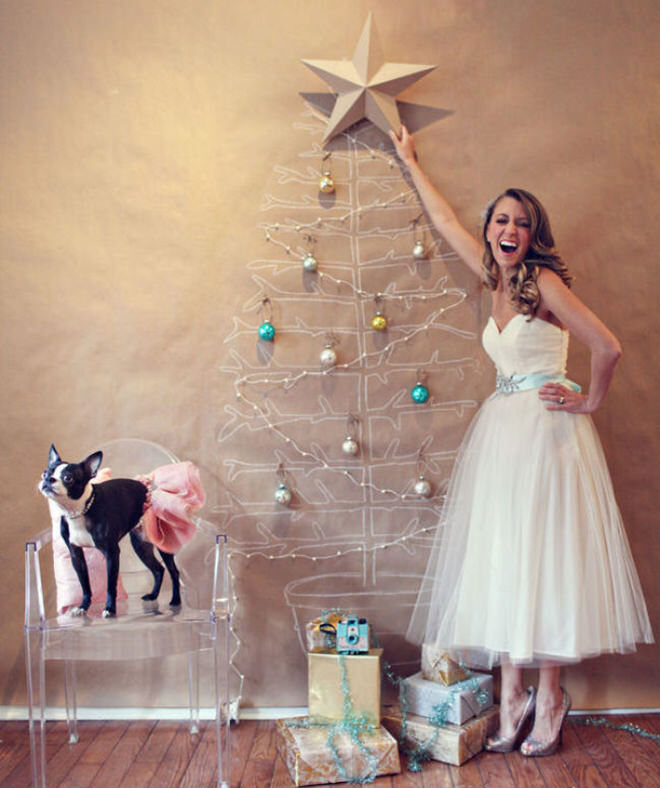 Grab a sheet (or three) of brown paper and use your artistic skills to sketch up a tree. (via Style me Pretty)
5. Have a read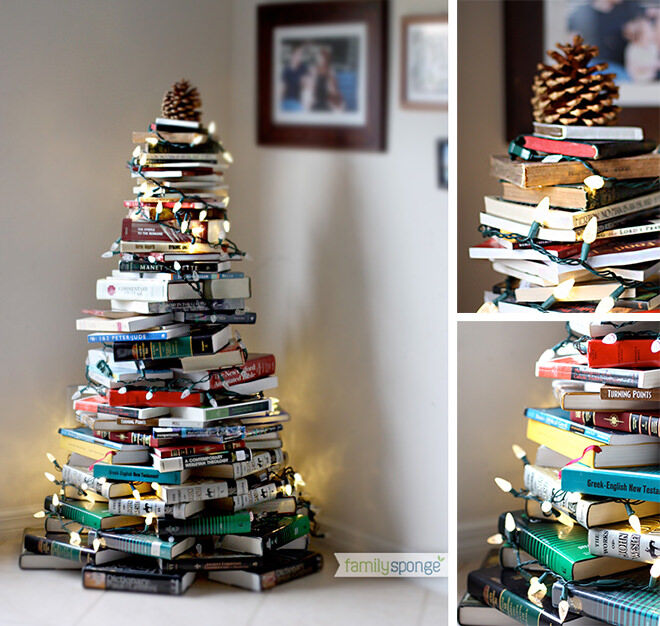 If and your family are book worms then Christmas is the perfect excuse to pay homage to your favourite past time. Stack books in a Christmas tree pattern then twist Christmas lights around to make a gorgeous feature. Just make sure you don't want to read one of the books till January! (Via Family Sponge)
6. Brush strokes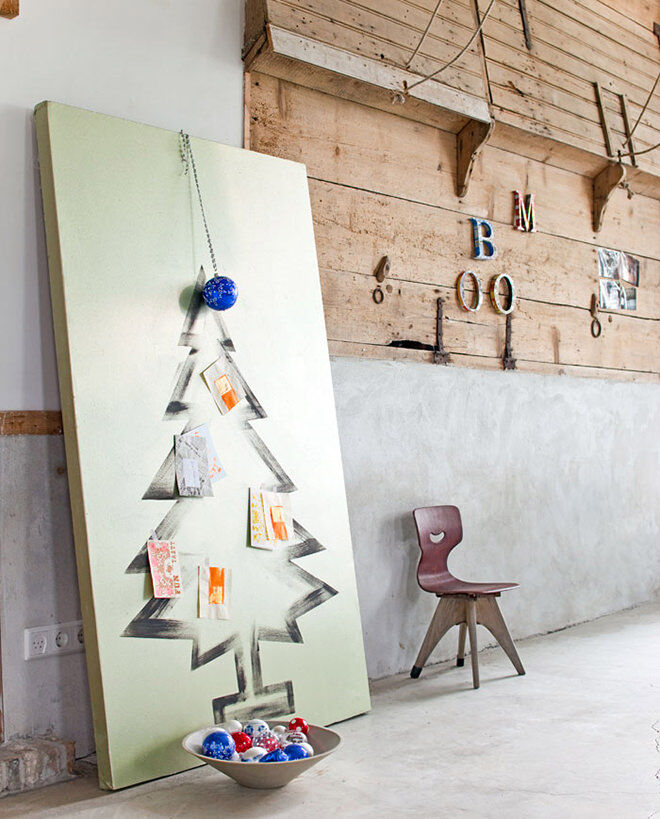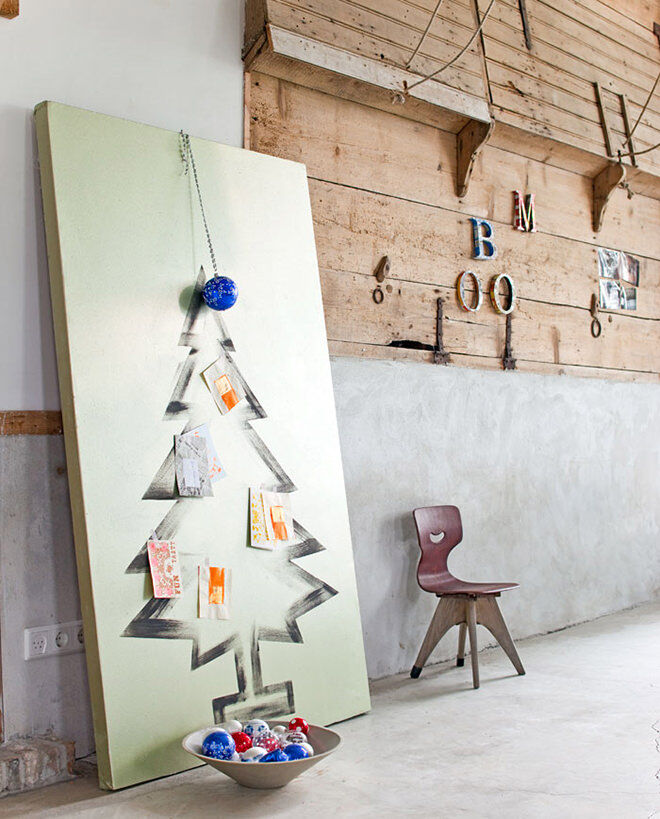 Painting canvas with a Christmas tree is an inexpensive and easy alternative to the real thing. Get the biggest canvas you can find for real WOW factor. (via Shelterness)
7. Grab some chalk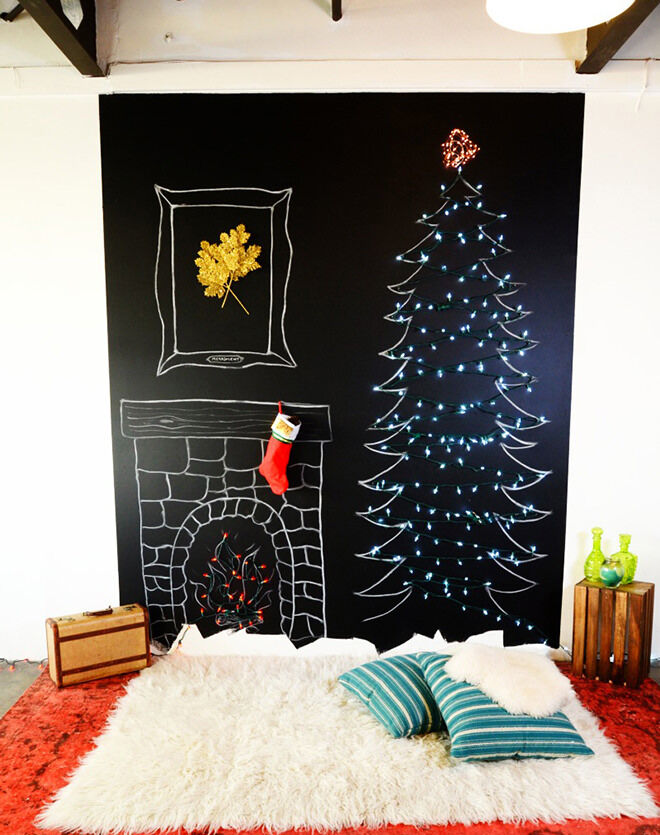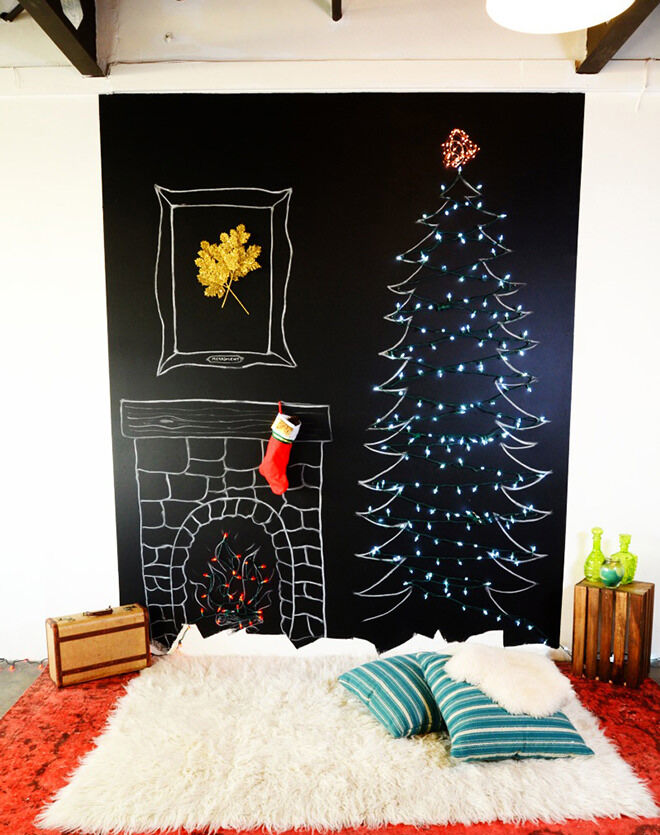 Maybe you have got a chalkboard wall in your house, or been thinking of doing one? Now is the time! Drawing a tree is the easiest Christmas decorating you will ever do. (via Mr Kate)
8. Stems in a vase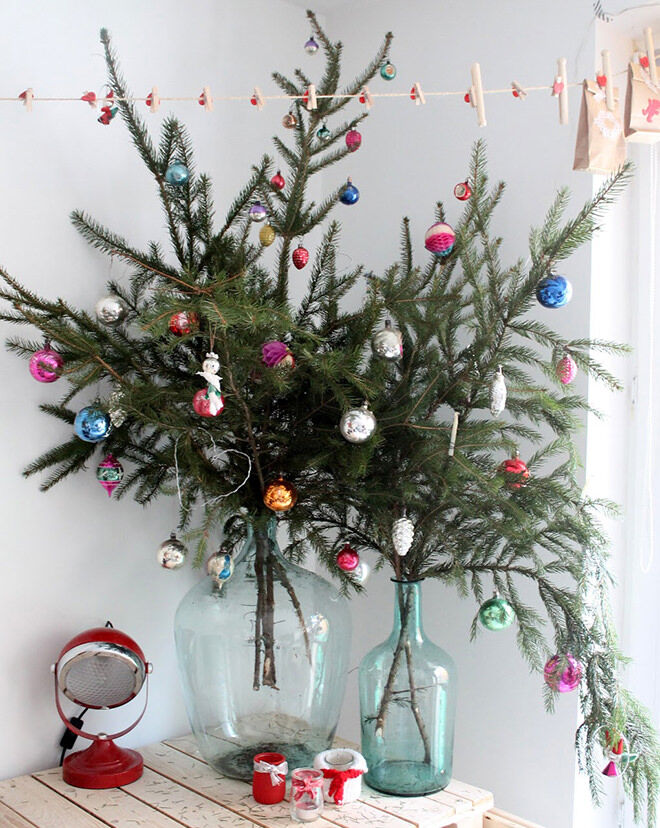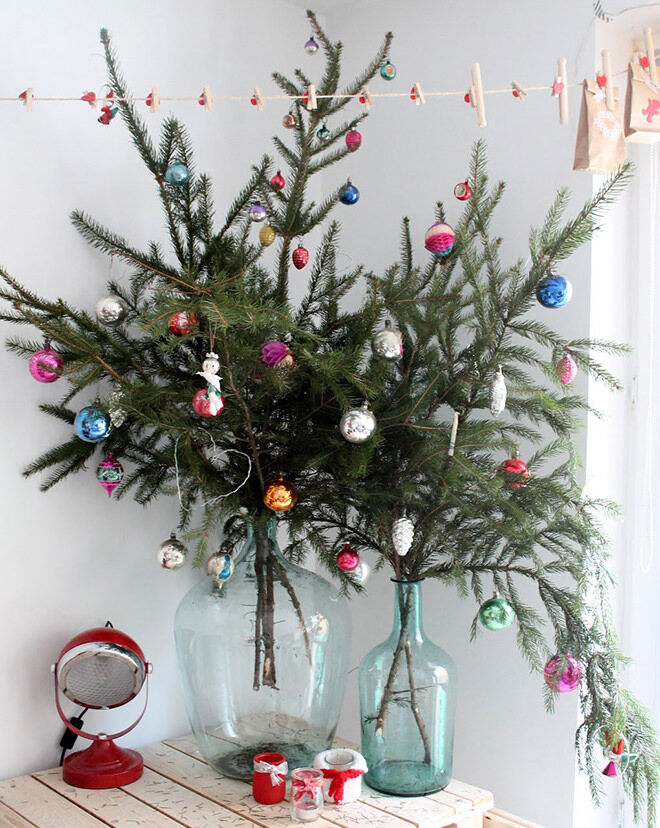 This is somewhere between a Christmas tree and not a Christmas tree. Try having some branches instead a whole tree this year. Ideal if you still want that festive scent around the house! (via Enjoy your home)
9. Or a piece of ply…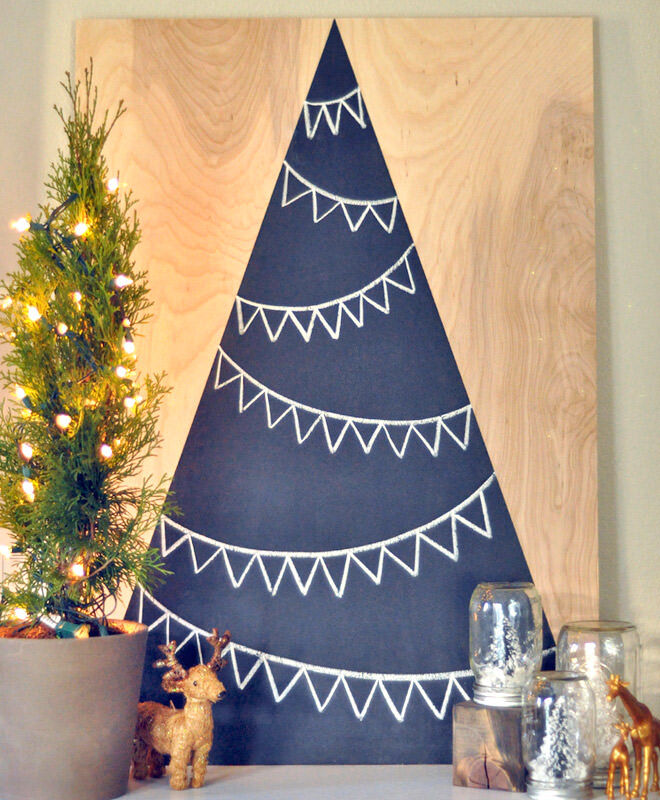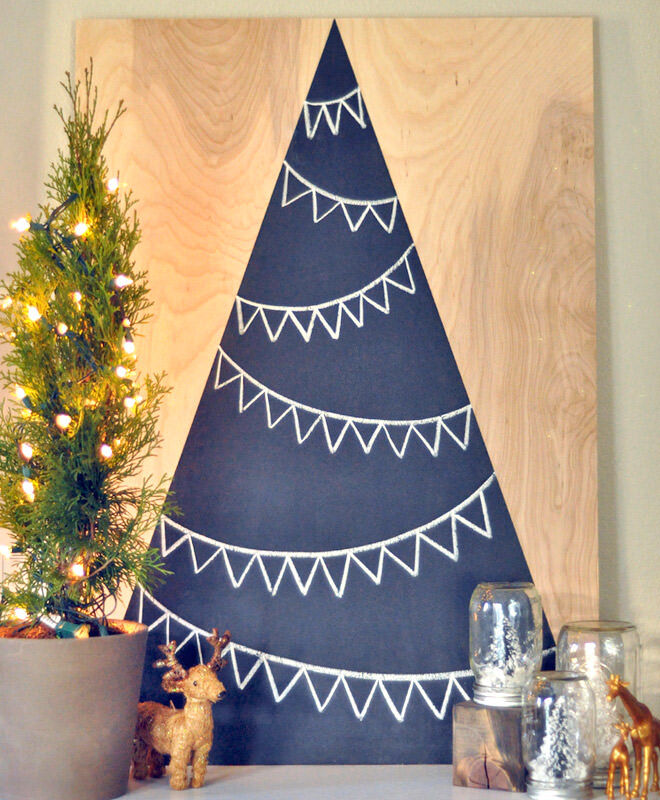 If you don't want to paint a wall you can try a chalkboard tree on a piece of wood. (via Jaymee Srp)
10. It's all about the ornaments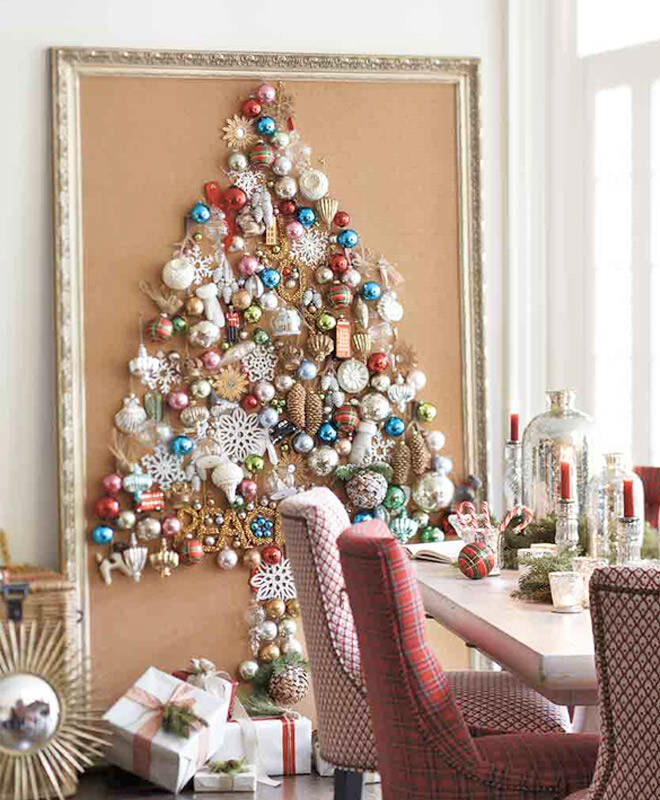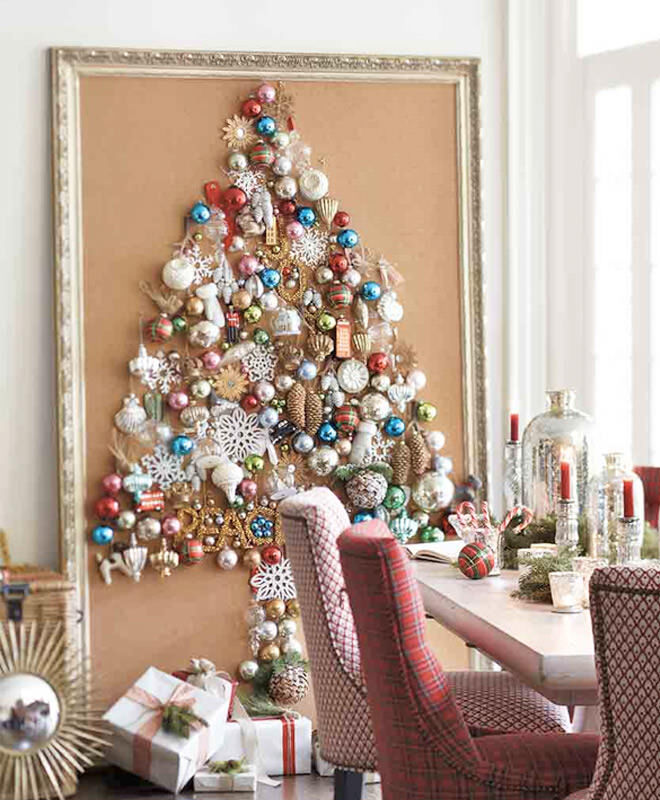 Gather all your ornaments for a Christmas tree with real bling factor! (via How to Decorate)
11. Why not try a cactus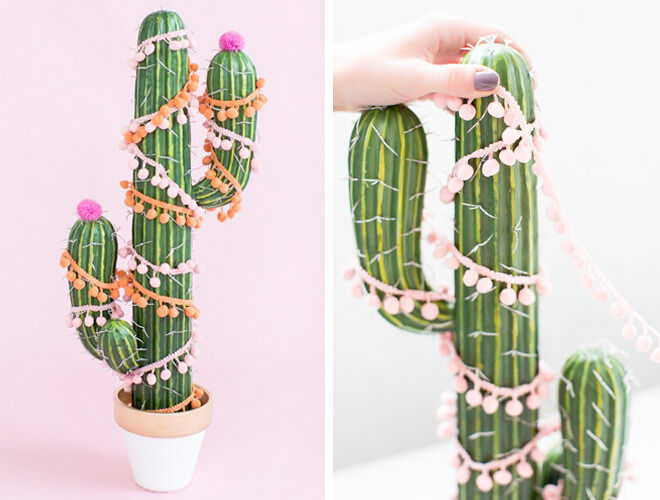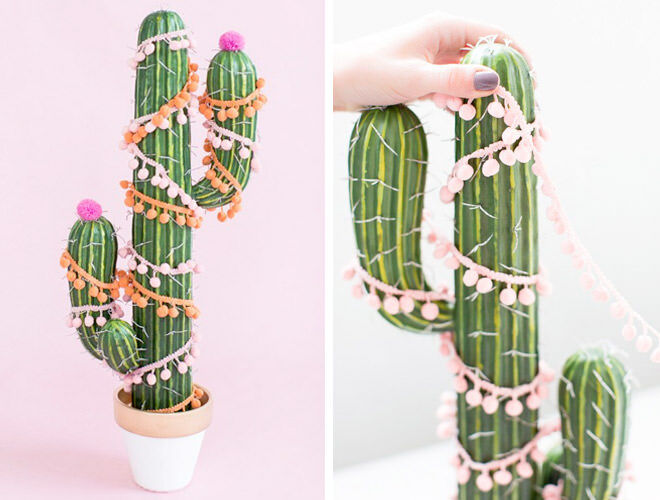 Cactus's can be a bit prickly but we love them all the same. Dress one up for Christmas this year to and add a little fun to the traditional festivities. And remember to stick with a fake one to save any injuries! (via Sugar and Cloth)
12. Too many cards?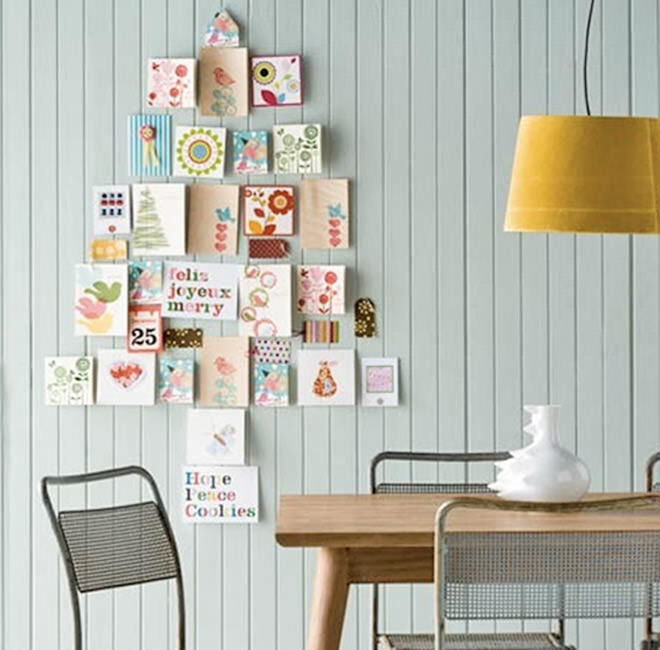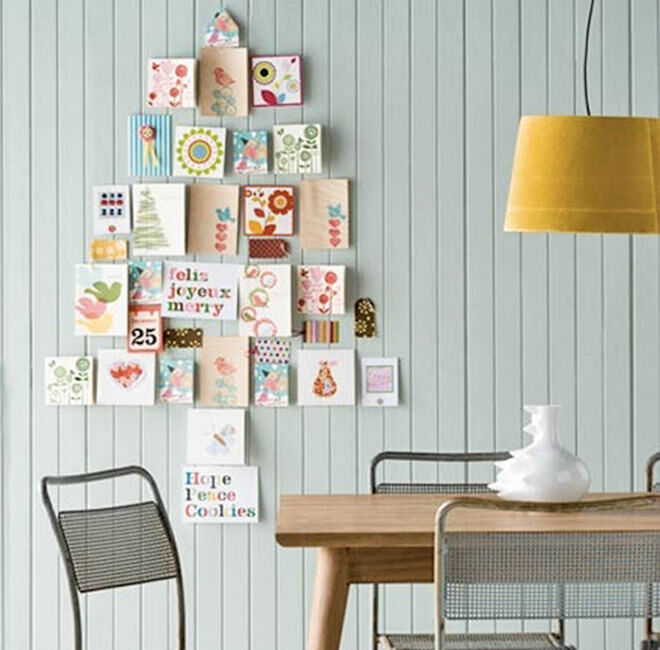 Bombarded with Christmas cards this year? Take inspiration from this Christmas card Christmas tree. Maybe you just like the pretty pictures on the front! (via Home Life)
13. Just hanging around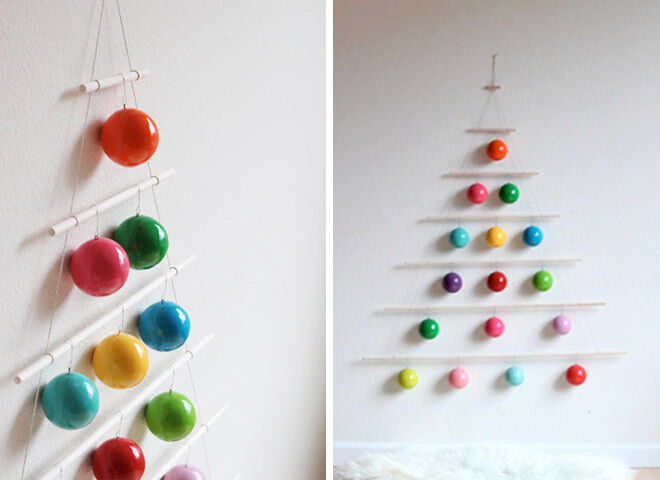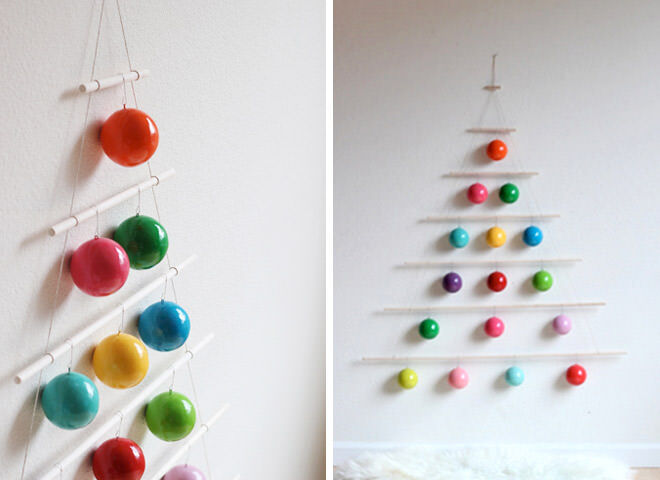 Hang different lengths of wooden dowel with string and voila, you have a very sleek Christmas tree! None of the mess of a real tree and none of the effort of putting up a fake one – we like! (via Hank & Hunt)
14. Paint + Plywood = Fabulous!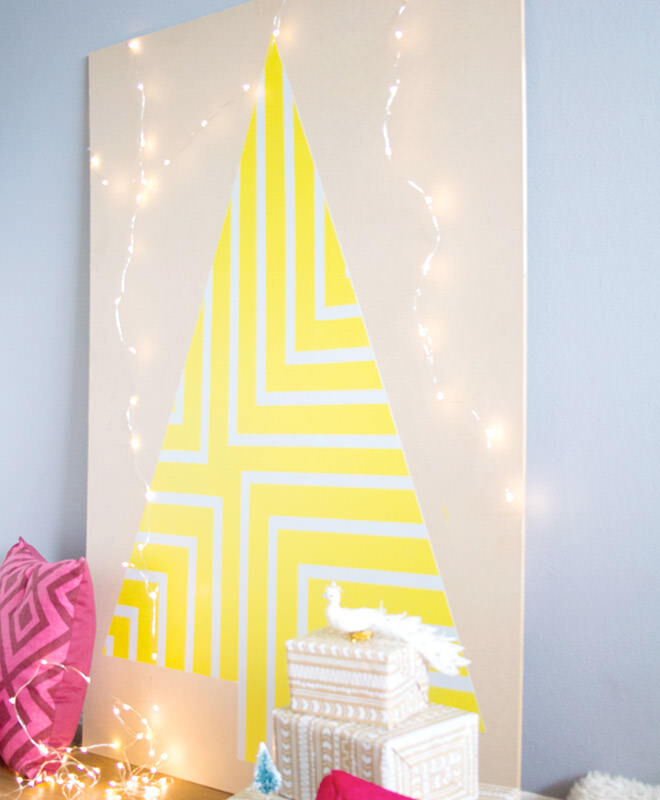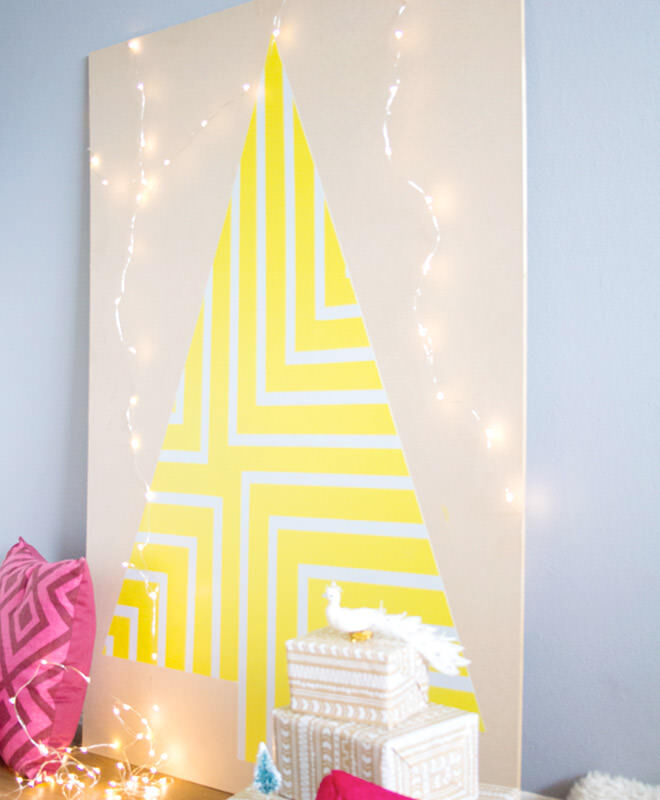 Taking up next to no space this painted Christmas tree on plywood still makes you want to sing Jingle bells without having to step around a giant tree! (via Lovely Indeed)
15. Rustic Christmas time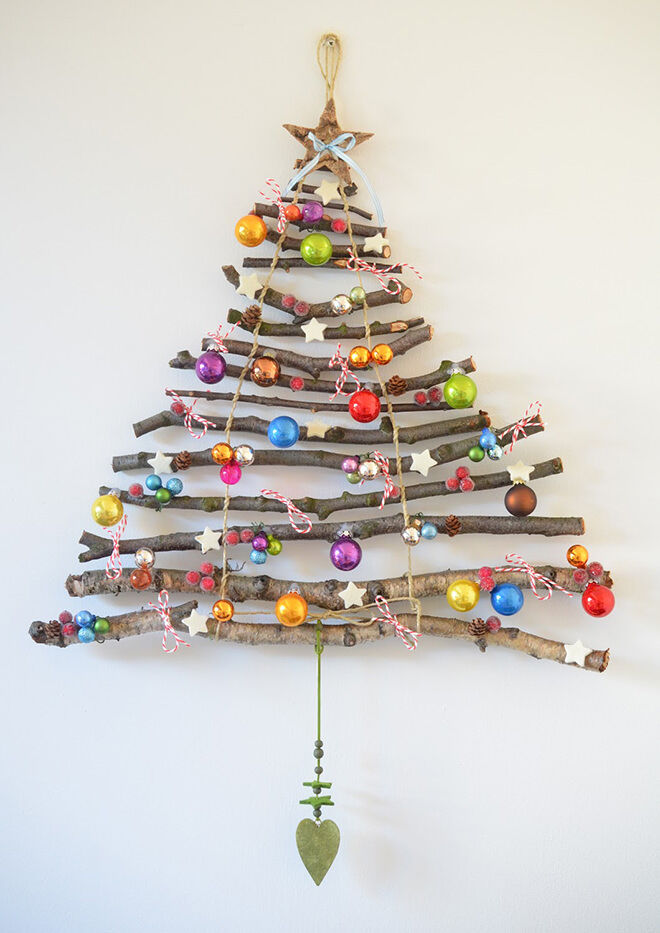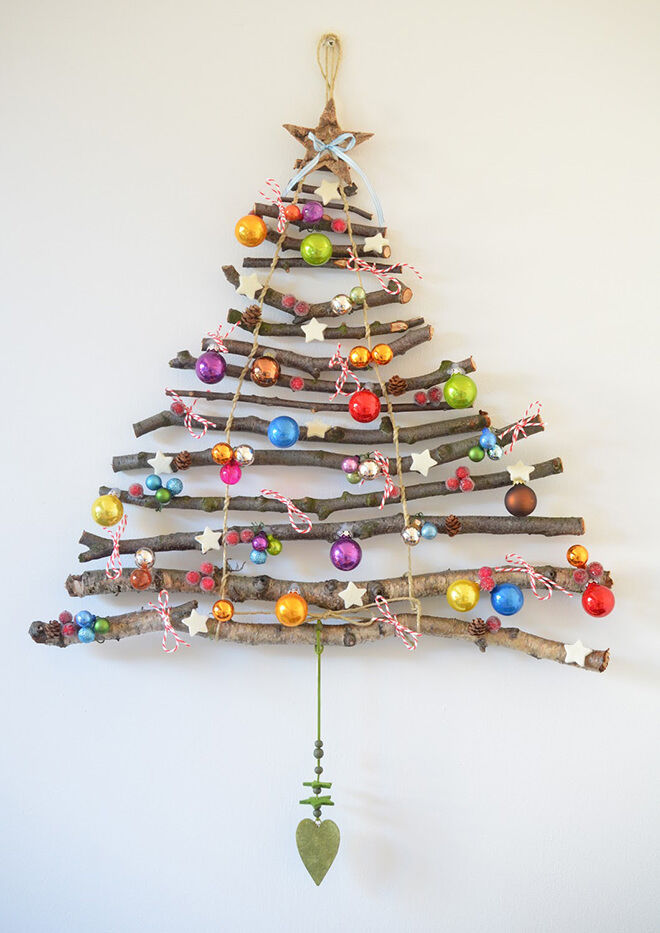 Get back to nature and collect a handful of branches from outside. String them together and add some colourful babbles to make this rustic Christmas wall hanging. (via Uberall Nirgendwo)
16. Paper print out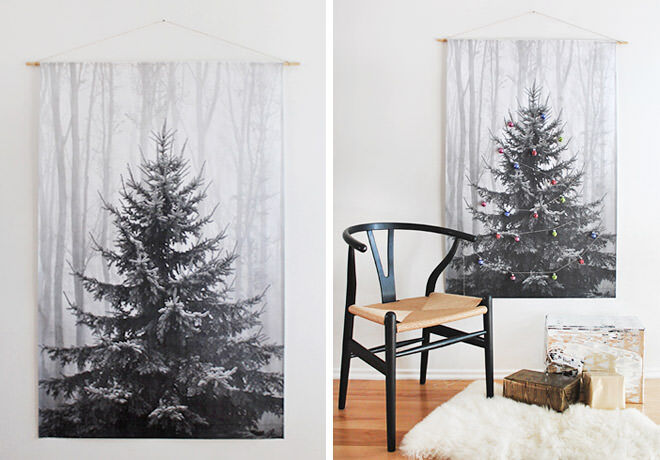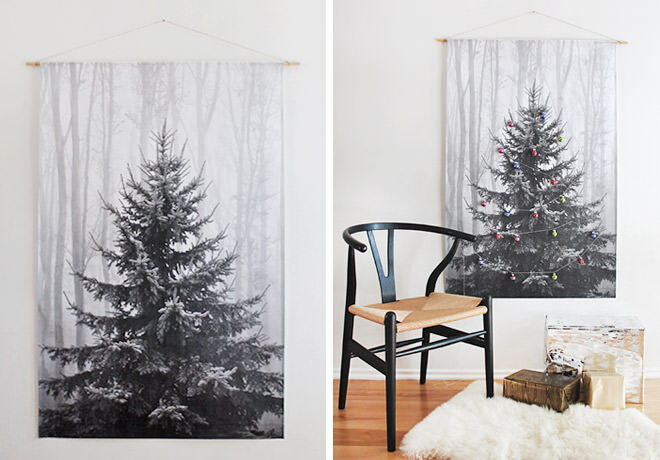 It looks like fabric but it is actually a large print (like the ones you have done for house plans). Find a nice photo of a tree and get yourself to Officeworks and have it printed as big as you can! (via Almost Makes Perfect)
17. Got a garland?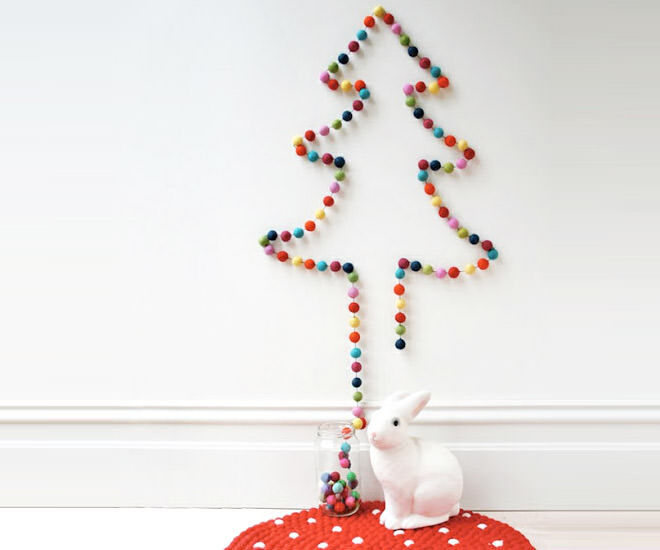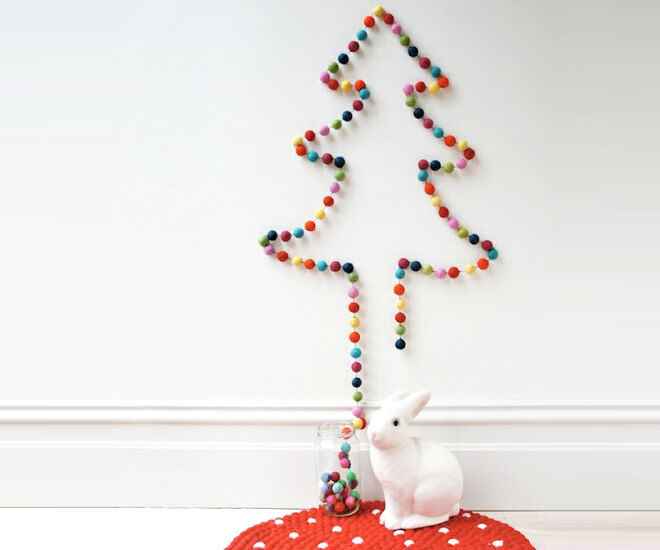 Got a colourful garland in the nursery or kids room? Shape it into a tree to add a pop of Christmas to bare white walls. They look super cute! (via Style Files)
18. Bits and bobs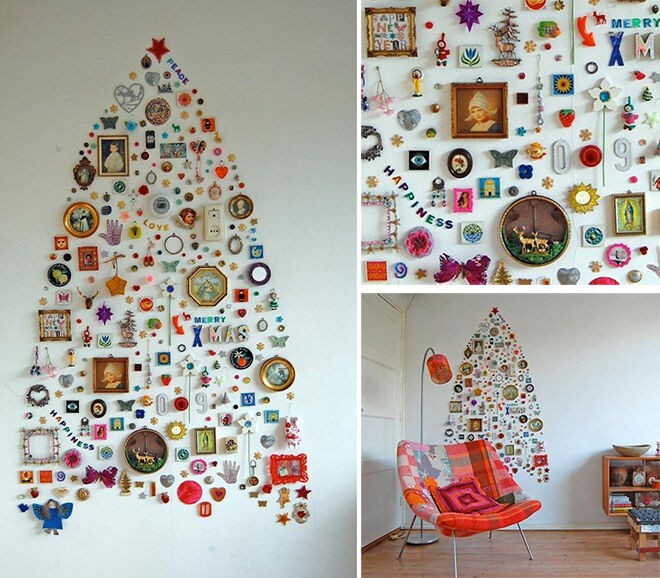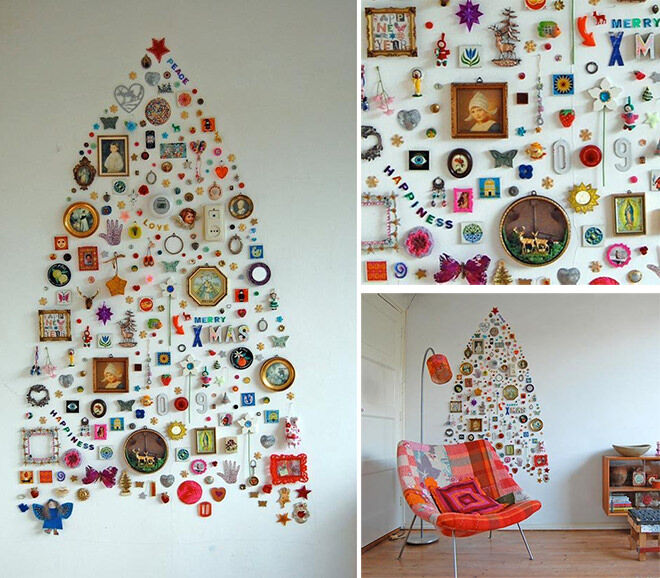 If your drawers and cupboards are full of bits and bobs you can put them to good use and create a 'shabby chic' tree on the wall. (via Apartment Therapy)
19. Washi Chrissy tree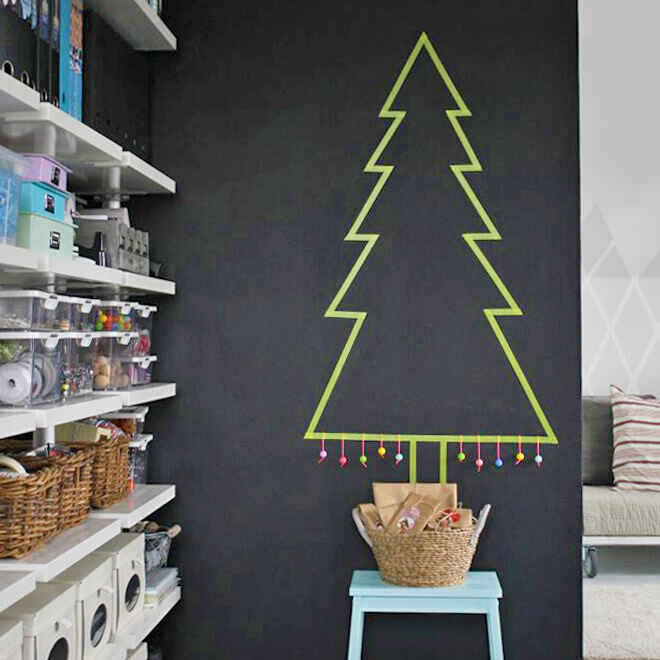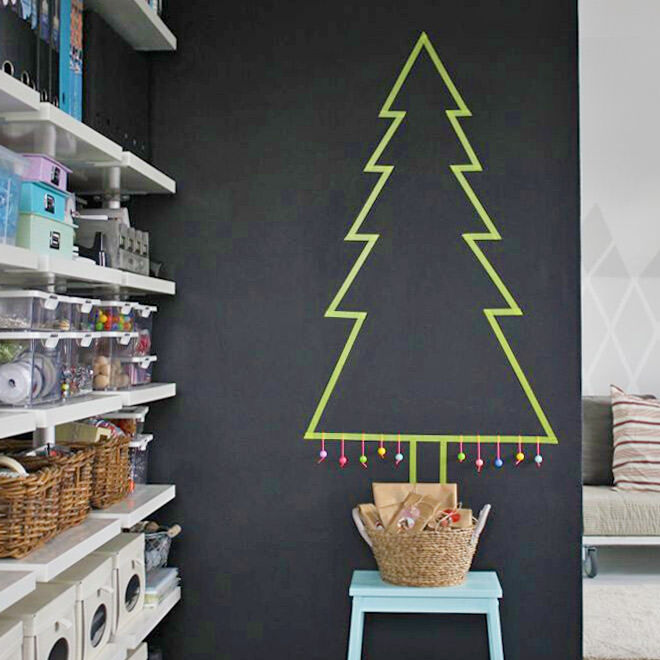 Ok, it's official. We're wild about wash tape! Create your own Christmas tree on the wall in minutes using colourful tape. Add felt balls to the bottom if you want a little more sparkle. (via Bettina Holst)
Read Next