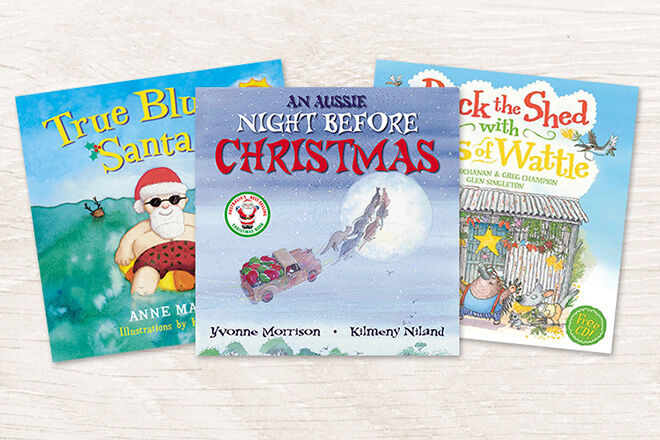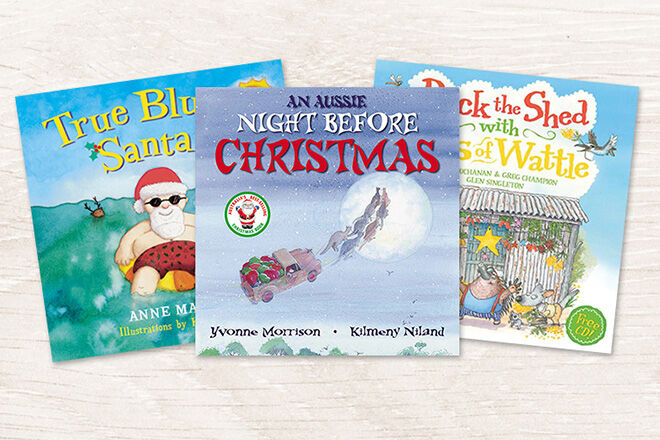 Dashing through the bush…in a rusty Holden ute….kicking up the dust….esky in the boot!
Traditional Christmas stories still give us Aussie's a warm and fuzzy but sometimes you want a yarn that is true blue. We've put our heads together and found 17 Aussie Christmas books all about how we celebrate Christmas Down Under.
Christmas wombat style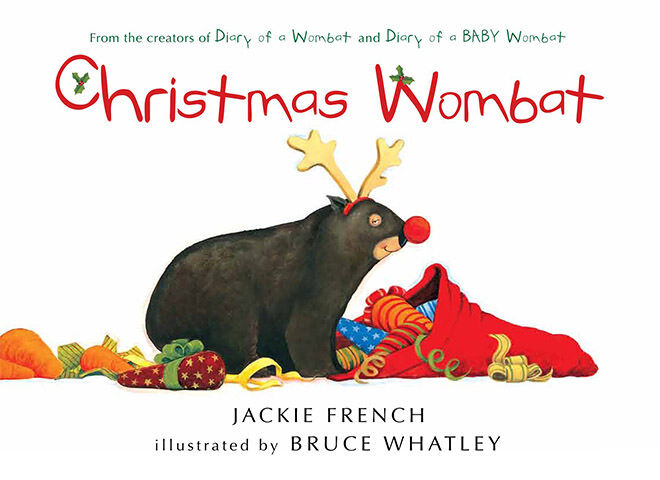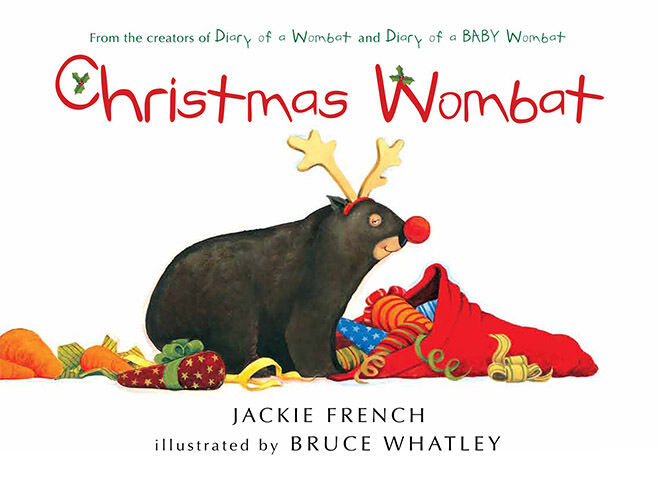 Christmas Wombat by Jackie French: Wonder what happens when a wombat becomes a stowaway on Santa's sleigh? Follow this carrot loving wombat on a Christmas adventure like no other.
The night before Christmas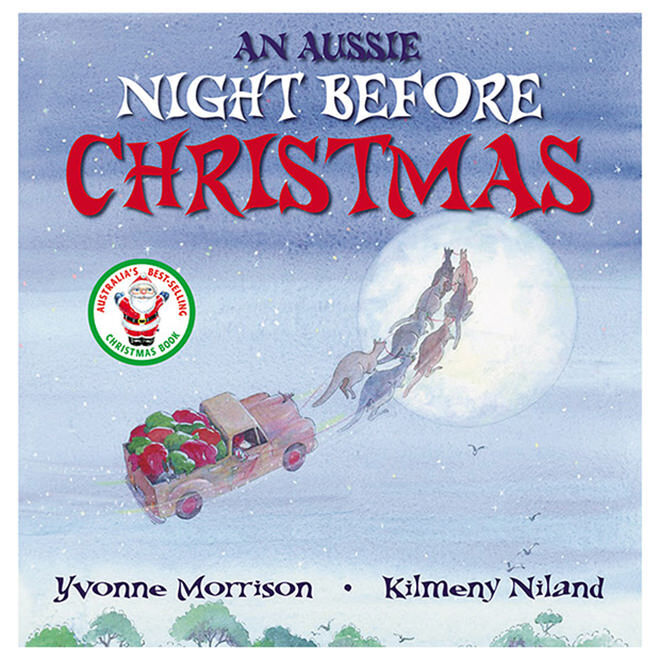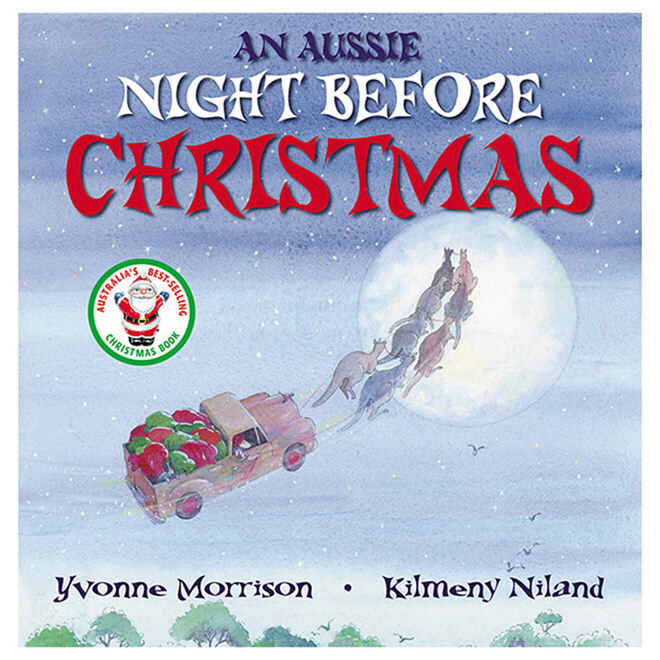 An Aussie Night Before Christmas by Yvonne Morrison & Kilmeny Niland: Santa wears thongs, drives a ute and has kangaroos instead of reindeer. Turn the traditional Night Before Christmas on it's head and try the Aussie version.
Where's Santa?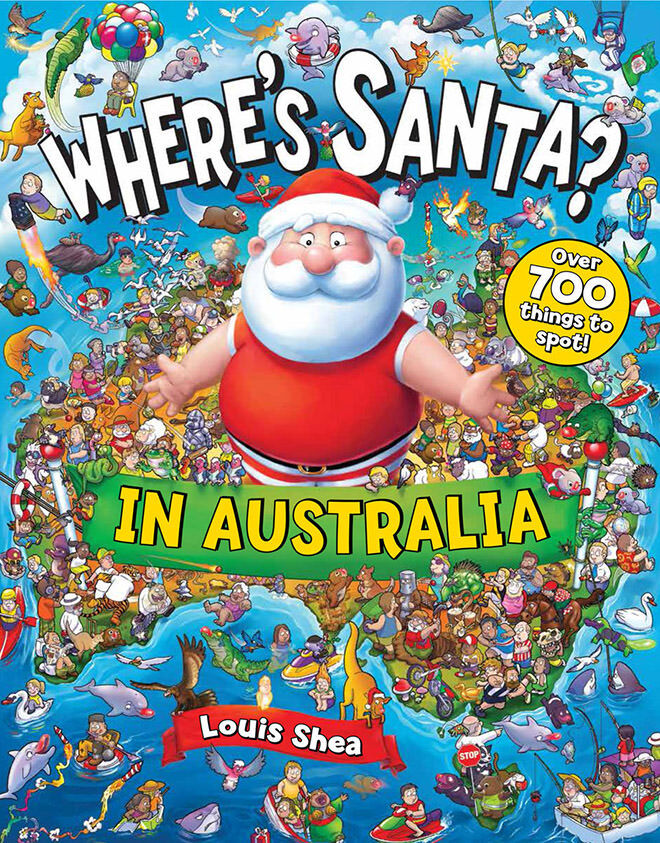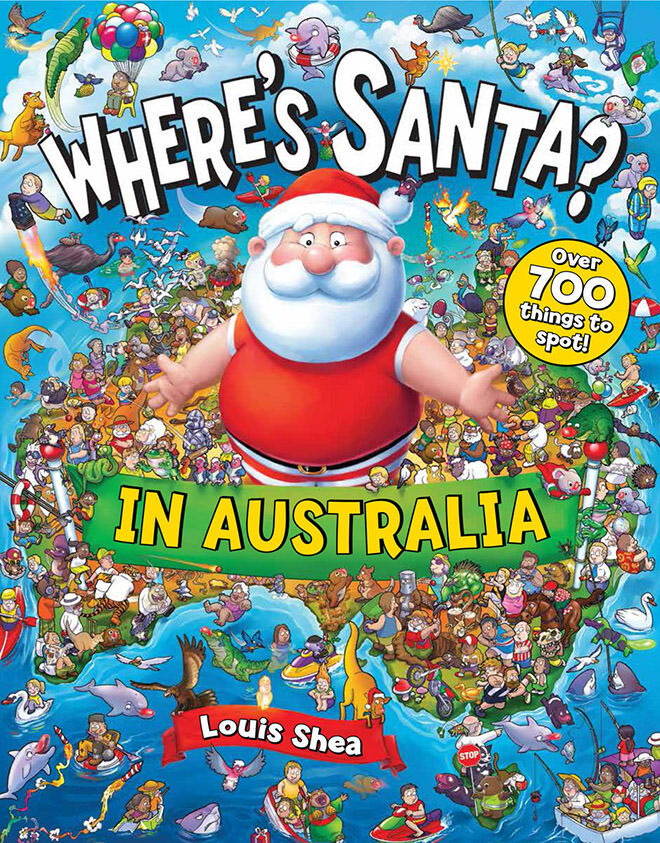 Where's Santa? by Louis Shea: Santa is visiting his cousin Barry when all hell breaks loose. The Reindeers are causing problems on the farm so Santa and Barry have to put everything right.
Santa needs a break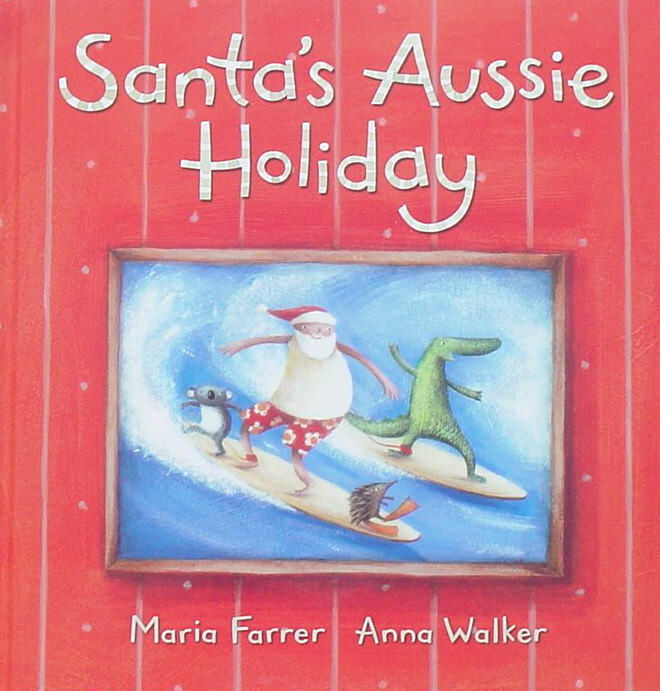 Santa's Aussie Holiday by Maria Farrer & Anna Walker: Where does Santa go when he needs a break? Australia of course! He travels from the Great Barrier Reef to Rottnest Island as he takes a break from delivering all those presents.
Sing me a little Christmas tune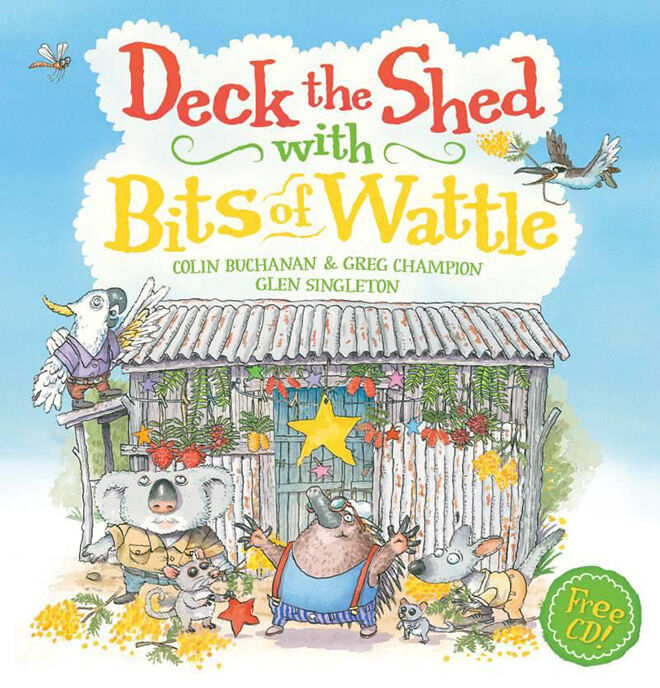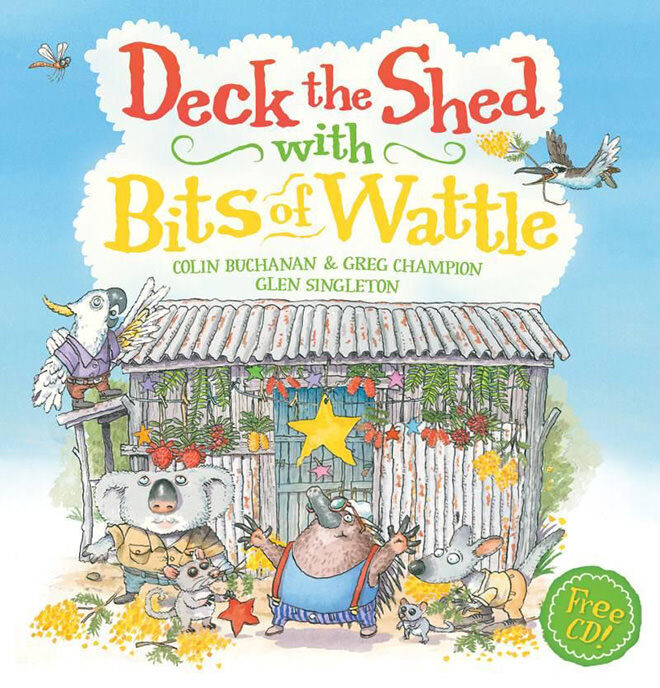 Deck the Shed with bits of Wattle by Colin Buchanan & Glen Singleton: An Aussie version of the Christmas classic the kids will love. With a free CD you will be singing Deck the Shed with bits of Wattle….FALALALALALALA…all Christmas long.
Santa is true blue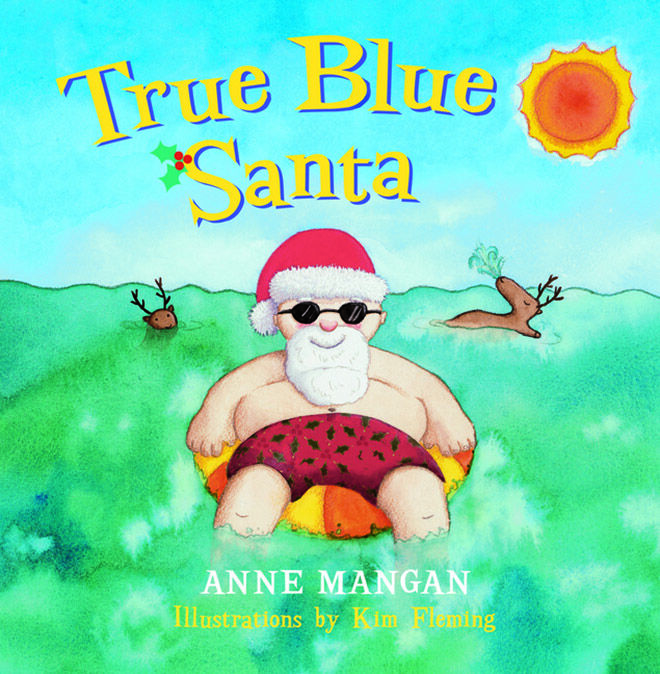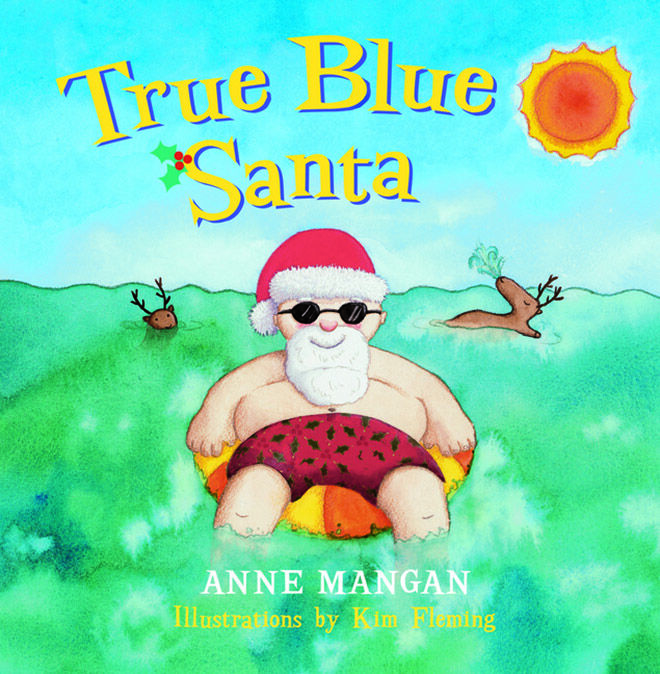 Santa is True Blue by Anne Mangan: Jack and Hannah decide to make over Christmas. Out with the snow and the reindeer and in with the Roos and all things Aussie. They need Santa's help to make the transformation complete.
Fun the day before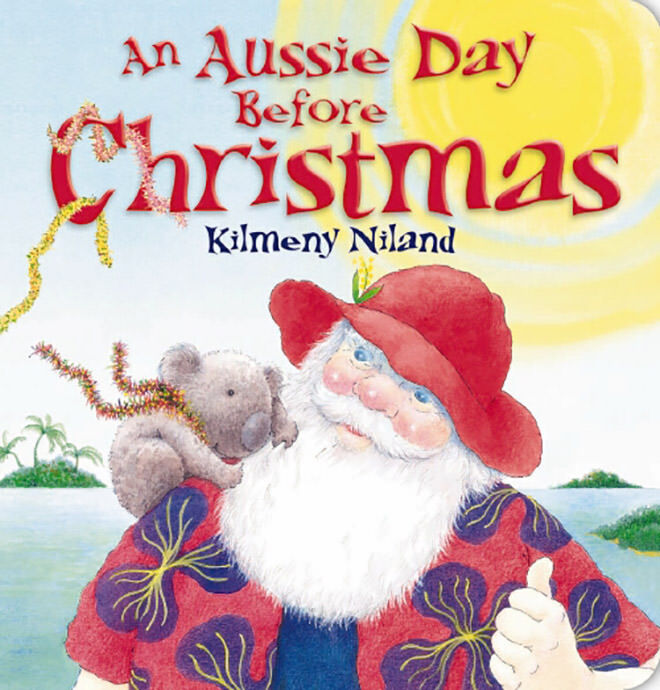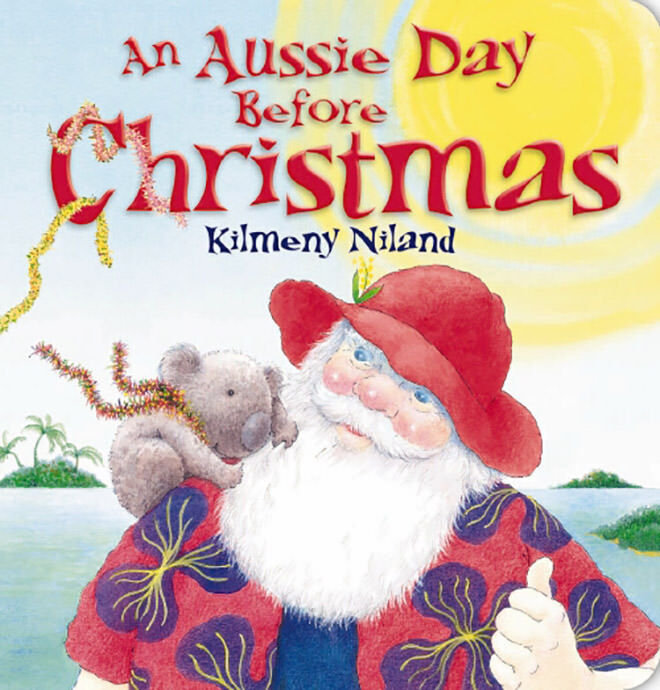 An Aussie Day before Christmas Board Book by Kilmeny Niland: Based on the classic Night Before Christmas take Kilmeny Niland has instead written all about the day before Christmas. Of course Santa is in Aussie and lives in a beach shake with his missus Sheila and it follows all the fun they have the day before Christmas.
A Christmas the way we know it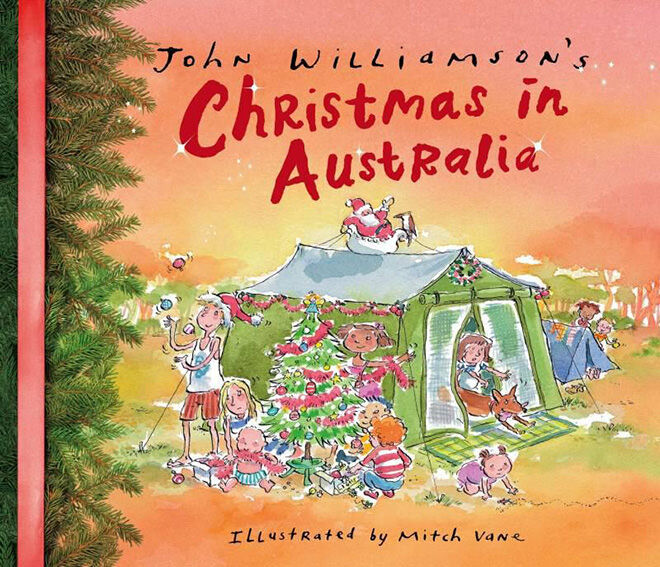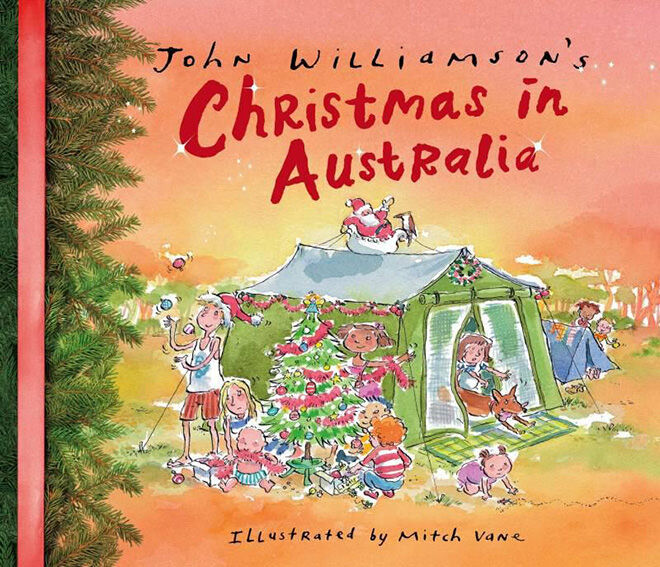 Christmas in Australia by John Williamson: No matter where you live it can be hard to get a family photo at Christmas time when people keep disappearing. This story is about getting ready for a true Aussie Christmas with your family around you.
Classic Australian literature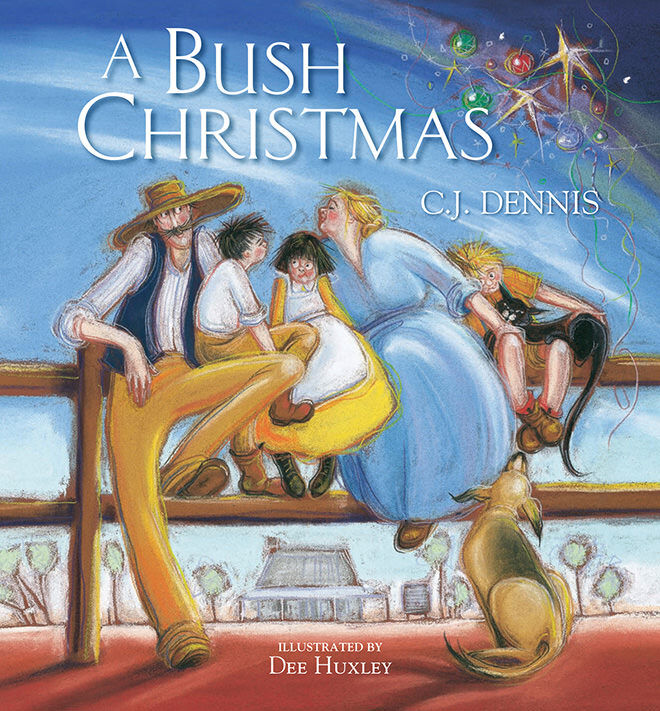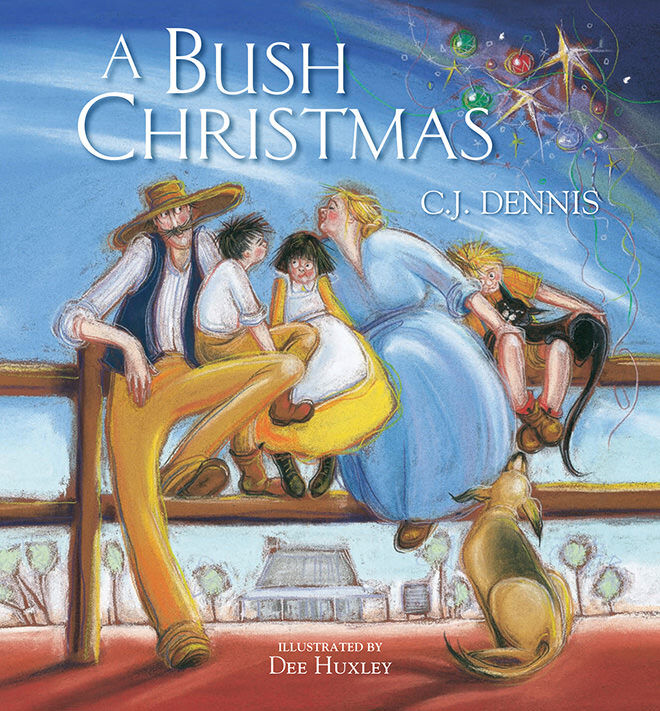 A Bush Christmas by C.J.Dennis: Written in 1913 the poem a Bush Christmas was written to show how different Christmas was in Australia. Taking this classic poem Dee Huxley has added beautiful illustrations that will capture children's attention.
Twelve days of Christmas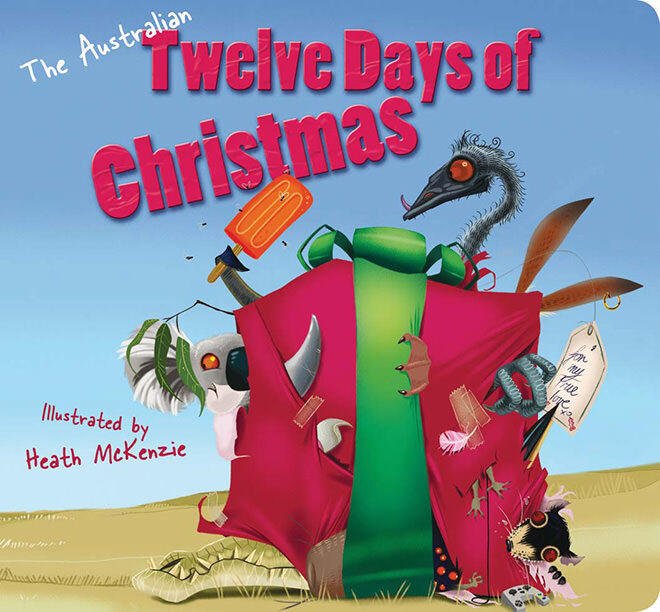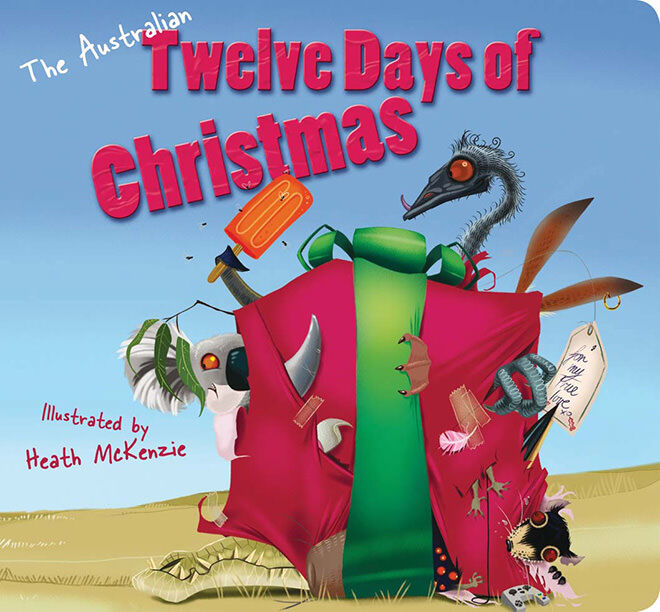 The Australian Twelve Days of Christmas Illustrated Heath McKenzie: Twelve possums playing, eleven lizards leaping, six sharks a-surfing, and a kookaburra in a gum tree. Heath McKenzie puts gorgeous illustrations on an traditional Christmas song with a big Aussie twist.
It's time for a ripper Christmas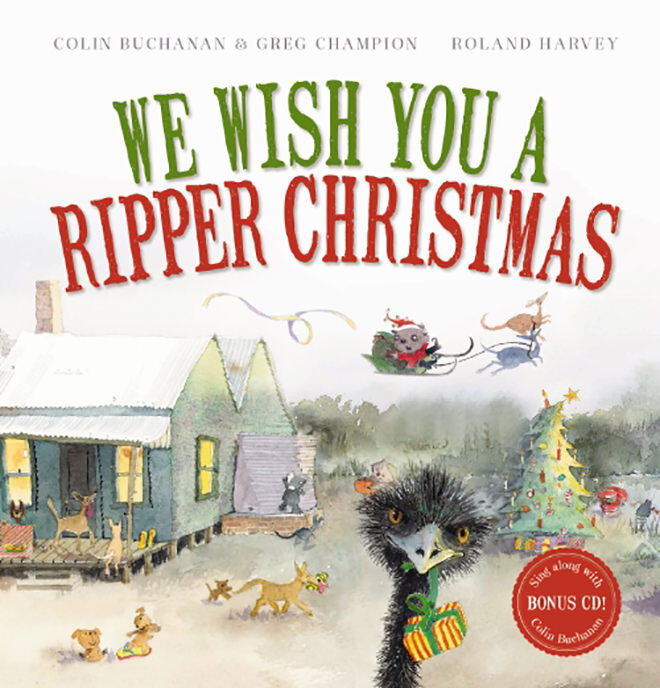 We Wish You a Ripper Christmas by Colin Buchanan & Greg Champion: What happens when Wombat Santa misplaces his Christmas list? His friends come to his assistance!
Celebrate Aussie animals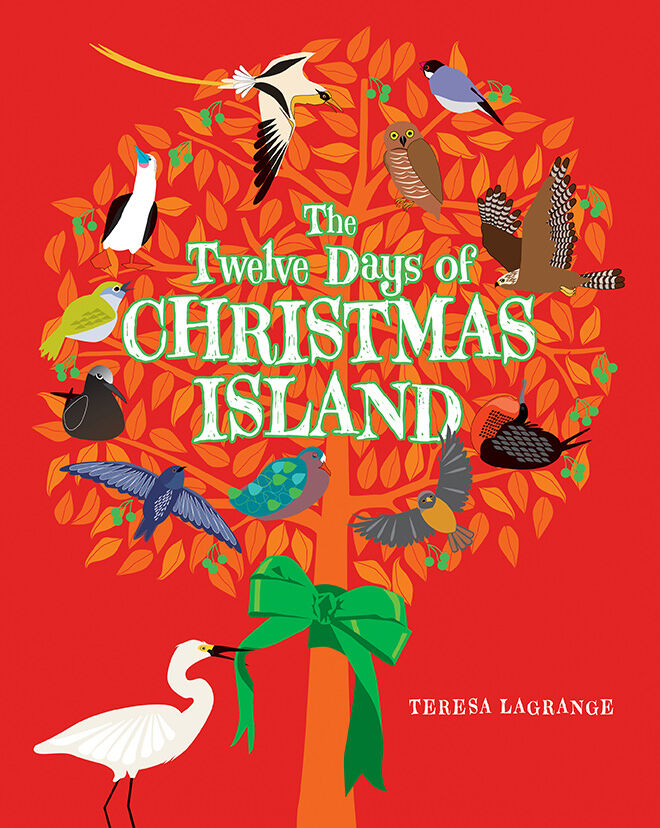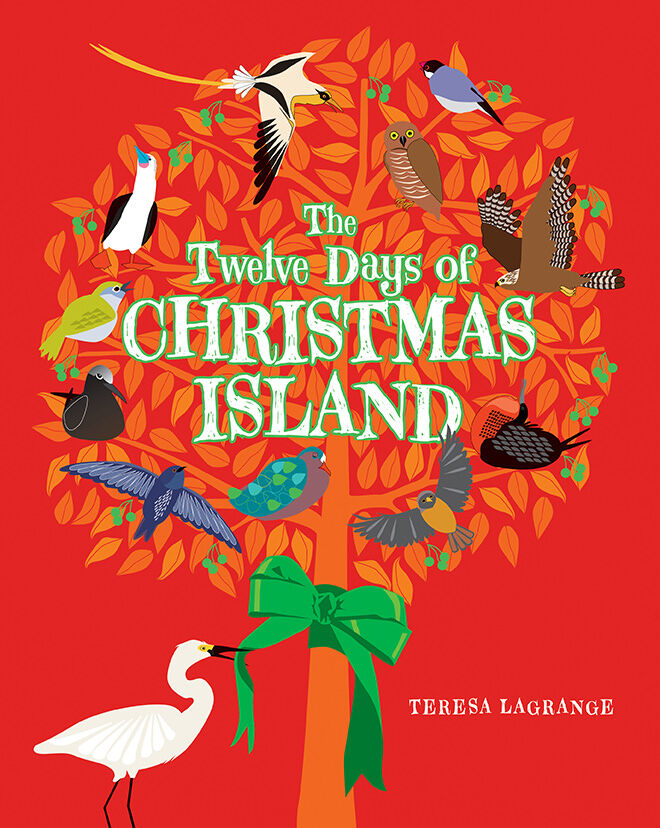 The Twelve Days of Christmas Island by Teresa Lagrange: Celebrate Christmas along with all the diverse animals you find in Australia.
In a rusty Holden ute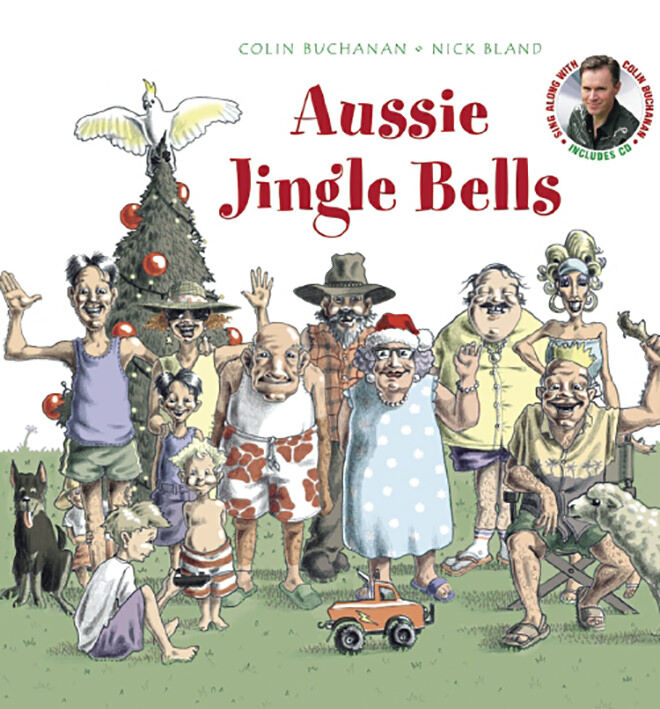 Aussie Jingle Bells by Colin Buchanan & Nick Bland: A great book to enjoy on a scorching summers day! You won't be singing regular jingle bells once you learn this catchy version.
Surprises at Christmas time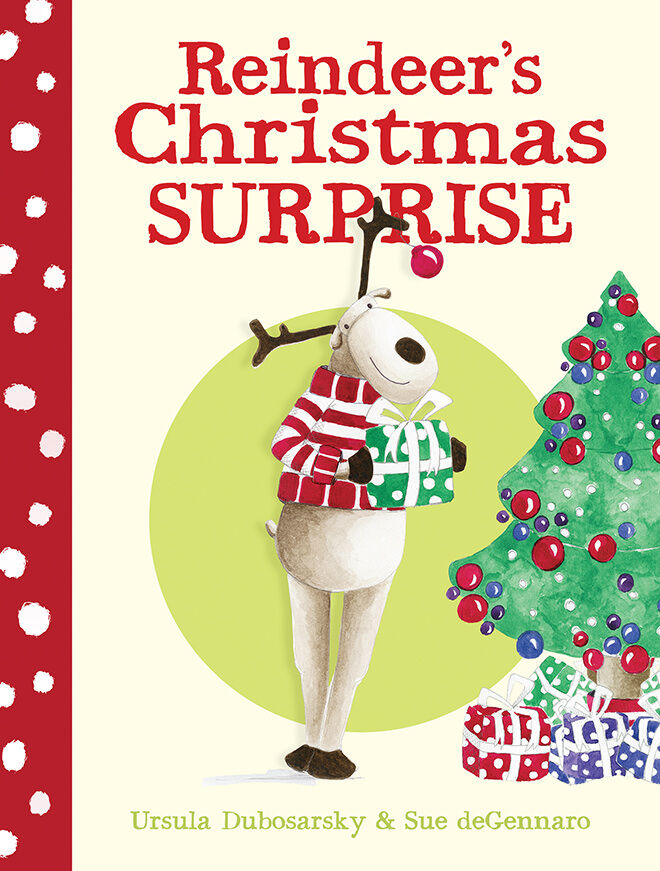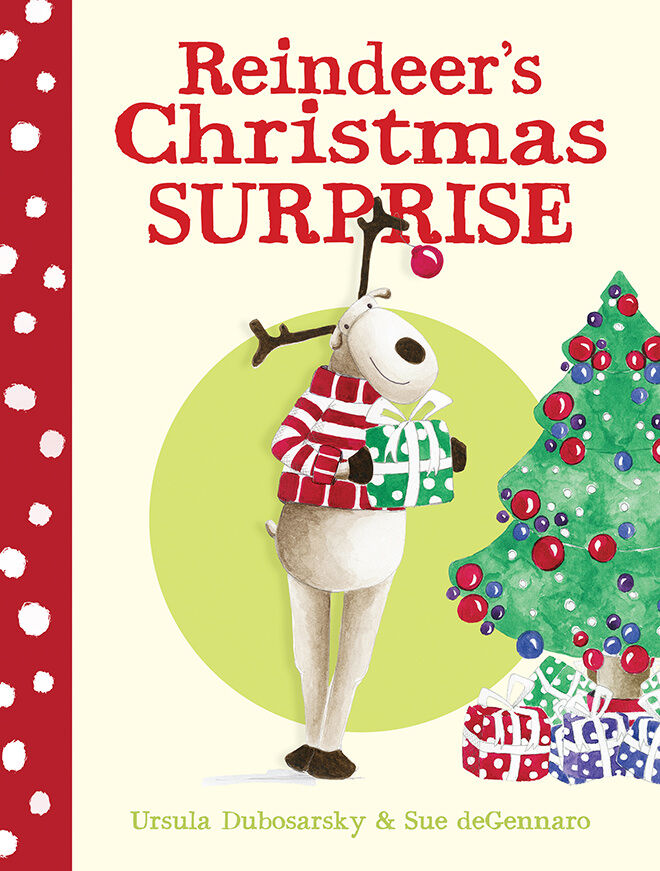 Reindeer's Christmas Surprise by Ursula Dubosarsky & Sue de Gennaro: When you are far away from home it is the Christmas surprises that are the best. Find out what surprises Reindeer gets.
Santa has a secret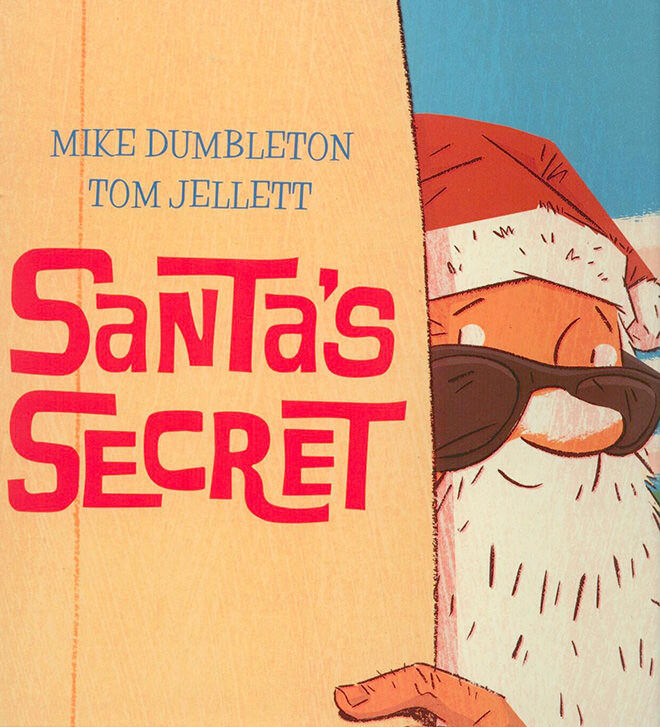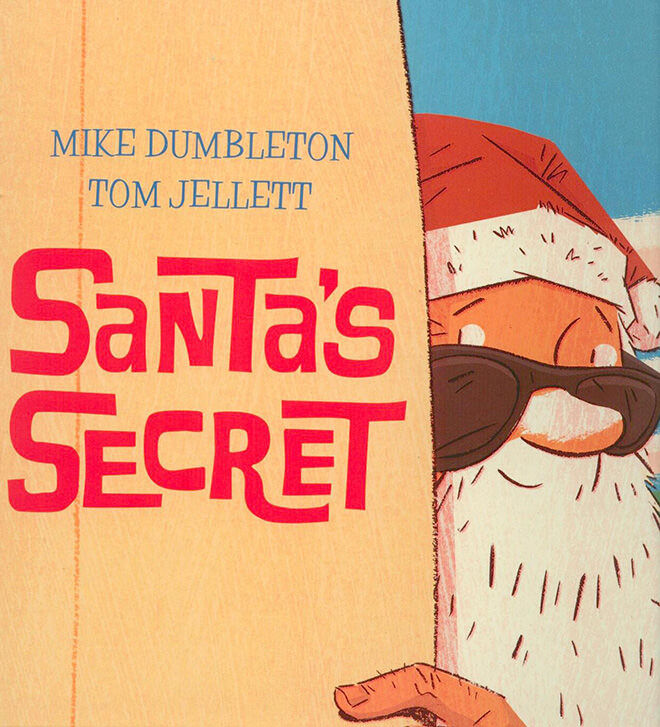 Santa's Secret by Mike Dumbleton & Tom Jellett: Did you know what Santa gets up to after Christmas presents are all delivered? He has a beach holiday!
Emily will make you smile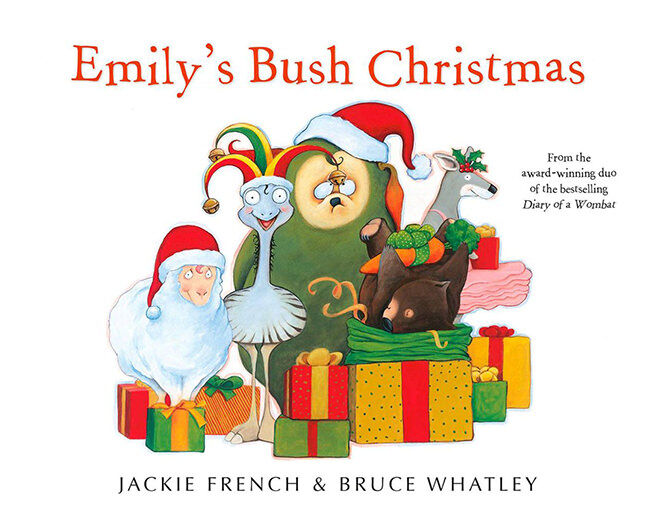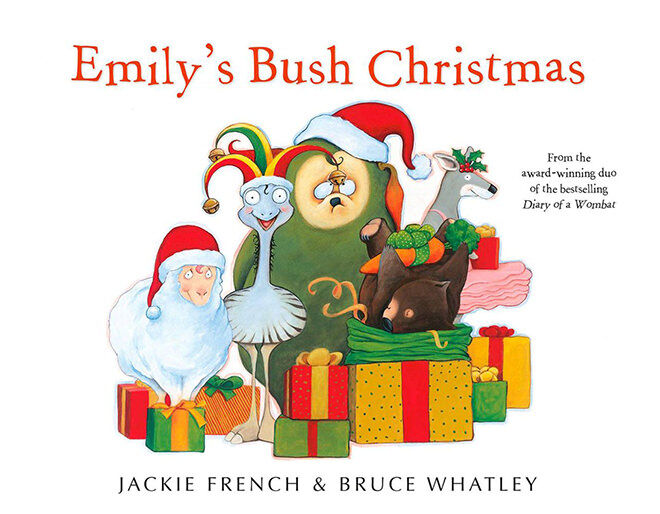 Emily's Bush Christmas by Jackie French & Bruch Whately: What happens when the Bunyip gets sad on Christmas? Emily the Emu comes to his rescue!
What happens at Granny's beach house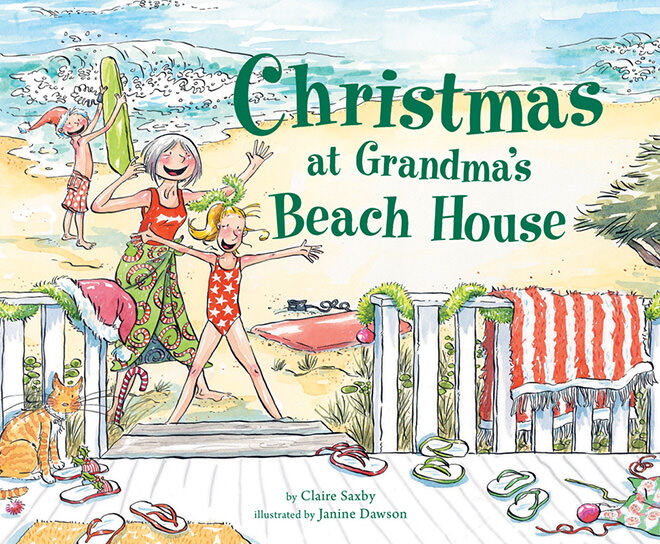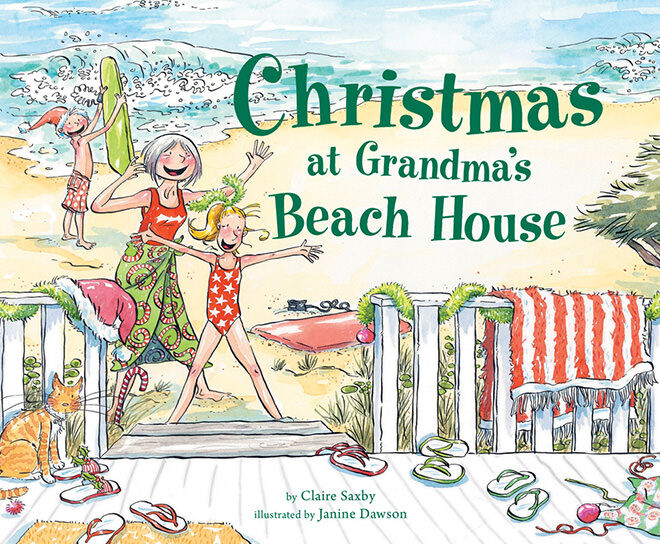 Christmas at Grandma's Beach House by Claire Saxby: Found out what fun can be had at Grandma's house on the twelve days before Christmas.